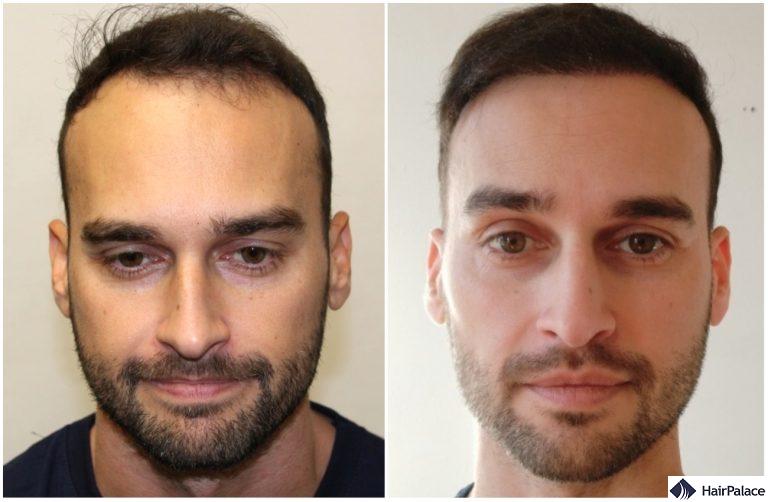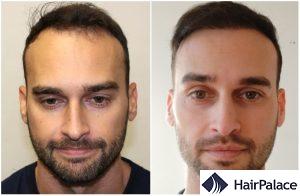 Royce
Number of hair transplants: 1
Number of transplanted hairs: 3342
Royce visited our clinic back in 2017. He wanted to gain back his hair's dense and youthful look. With transplanting more than 3000 hairs he got the result of his dreams.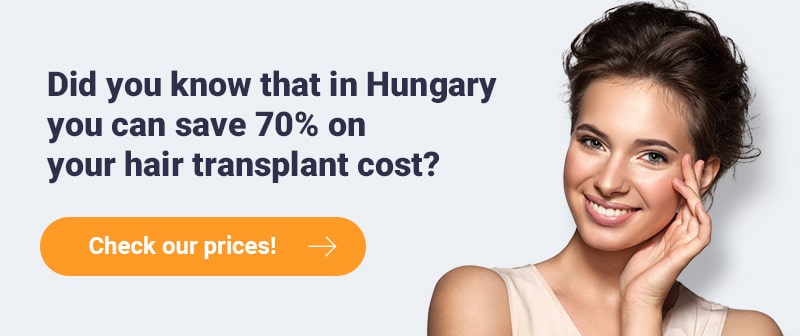 Visit our St Helier office for a free expert consultation
Begin your hair restoration journey with a free consultation at our office in St Helier, Jersey.
Our specialists will use a digital microscope to examine your scalp and hair density.
This will help us to determine your restoration needs.
We'll also prepare a treatment plan tailored to you, covering everything you need to know about your hair transplant (including the price).
You'll have an opportunity to ask questions about our services and the results you can expect to see. This no-obligation consultation will take around 20 minutes.
Advance reservation is necessary — contact our colleagues to book your appointment on +44 20 7131 0229 now.
HairPalace Hair Clinic St Helier:
Liberation Station Esplanade
Floor 1 Esplanade
St Helier, Jersey, JE2 3AS
United Kingdom
Phone: +44 20 7131 0229
How much does a hair transplant in St Helier cost?
Hair restoration prices are based on specific factors, such as the number of hair follicles needed and the treatment technique chosen. You'll pay the same rate for a hair transplant in St Helier as in any other area of the UK.
This is usually between £2 and £4 per graft.
The HairPalace team offers treatments at our clinics in London and Budapest.
Prices at our London clinic range from £1989 to £9042.
Want to get the best hair transplant in St Helier for a more competitive price?
With HairPalace, it's simple.
Our Budapest clinic offers the same state-of-the-art FUE2 treatments as our London team, but for a more affordable price.
We can do this because of the lower wages and living expenses in Hungary. You'll still receive the same excellent results and service as you would at a hair transplant clinic in St Helier or London — just at a significantly lower cost.
Our Budapest hair restoration packages cost only £1390 to £2590.
What hair restoration technique is available at HairPalace?
Doctors at every HairPalace clinic utilise the same innovative FUE2 hair transplant method. This is an improved version of the traditional FUE technique, and is the most advanced option available.
So, rest assured: you'll receive incredible service and results no matter which HairPalace hair clinic you visit.
Our surgeons have years of experience performing FUE2 procedures. They recommend it to patients based on the following benefits:
FUE2 causes no visible scarring
it's painless
success rates reach up to 90 – 95%
the recovery period is short
it's minimally invasive
the donor area will be preserved effectively
Meet our St Helier hair transplant specialists
HairPalace has the privilege of working with six remarkable doctors with the right skills and experience to achieve the best hair transplant results for our patients.
You can meet one of our surgeons during your free, private consultation at our St Helier office. We'll help you make the right choice for your hair restoration.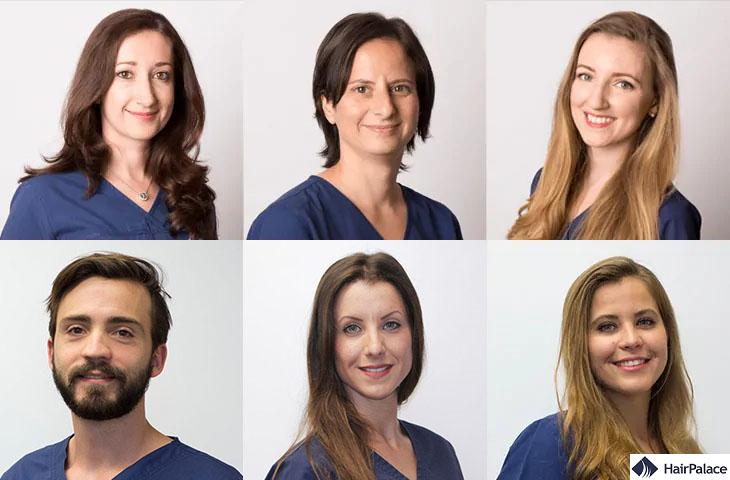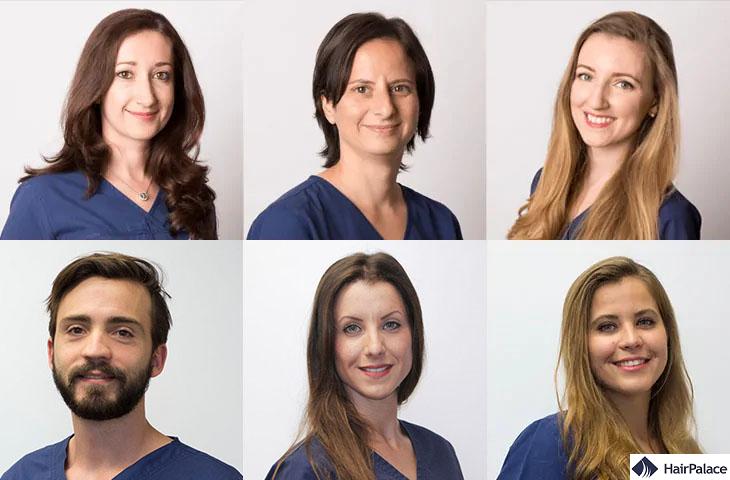 Why choose HairPalace for your treatment?
We know it's not easy to choose a hair clinic or treatment for your hair transplant. There are so many options to consider before you can decide.
But HairPalace's team is dedicated to providing the information you need to make your choice.
What can we offer?
Experienced specialists in hair transplants


As our surgeons have between five and 10 years' experience of hair transplant procedures, you're in the best hands. They work closely with our skilled team to achieve stunning results for every patient.

Natural hair restoration results

Using the FUE2 method enables our doctors to reach fantastic success rates and provide patients with natural results.

Written treatment guarantee


As our surgeons use the latest hair transplant technology, we can provide you with a written guarantee on your procedure. If less than 80% of transplanted hairs grow out, we'll reimplant the missing amount — for free!

No visible scars on the donor area


Grafts are extracted one by one using a micro punch during FUE2 hair transplants. This high-end precision leaves the scalp's donor areas free of visible scars.

Effective postoperative patient care


We've found that committed post-treatment care is vital to reach the best hair transplant results for our patients. You'll be booked in for six check-ups, so our specialists can examine your hair and make sure your growth progresses properly.

Affordable hair restoration prices


HairPalace offers highly-competitive hair transplant prices in St Helier, Jersey. Our packages cover all costs — there are no hidden charges.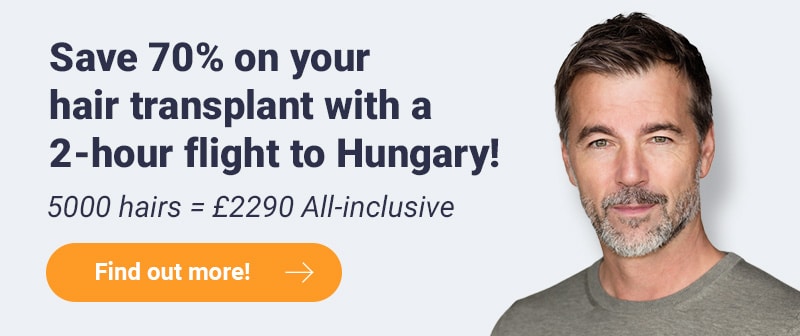 Genuine hair transplant reviews from patients in St Helier
We're proud that hundreds of patients visit HairPalace clinics for hair restoration treatments every year. As a result, you can browse plenty of insightful public testimonials from our patients across Trustpilot, Google, and Facebook.
These motivate our team to keep providing patients with an unbeatable hair restoration experience and unbelievable results.
Read real reviews from our St Helier hair transplant patients now!
Absolutely amazing service from start to finish. The doctor Ljubov Zsolnai is an absolute genius! She is so friendly and supported me throughout the procedure. This was my third time visit to the Hairplace. Last two times I had 6,000 hairs each time, this time I had 3,000 (1,000 less than expected) and they refunded the difference with no hassle. It has completely transformed my hair, confidence and can't believe the difference. The service as well the support emails before, during and after the procedures are really nice and make sure if you have any worries you can always reach out to them. The extra support in terms of accomadation, taxi transfer and even lunch (very yummy choices available!) is so lovely and you feel your being looked after from the moment you step off the plane. Can't recommend this place enough. Thank you hair palace. Your Amazing!!
James Hunt-Davies | Apr 20, 2018
I had about 6100 hairs implanted at the HairPalace Clinic in January 2016 and I had a great experience. Airport transfers, hotel accommodations and 2 meals per day (one free hotel breakfast and one lunch provided by the clinic) are included in the service. For a cost of about $5000 USD, you couldn't ask for an easier and hastle free process. The clinic is very clean and the staff is wonderful. Overall surgery experience was an 11/10. Final results take 1-1.5 years and I am now at the 1 year mark. Many people can't believe the unbelievable transformation. With that said, I'm still waiting for the area in the center of my spiral to fill in so that it blends better with the rest of my head and the new implanted hair. I have confidence that this is coming because I can still feel short prickly hair breaking through the skin even 1 year later.
 Jeremy | Jan 20, 2018