Low Hair Transplant Cost in 2022 (Top Quality)
How much does a hair transplant cost in the UK?
Hair transplant costs start at £3000 and can be up to £10000 in the UK.
The hair transplant price depends on various factors from the number of hairs or grafts needed, to the hair transplant method of choice.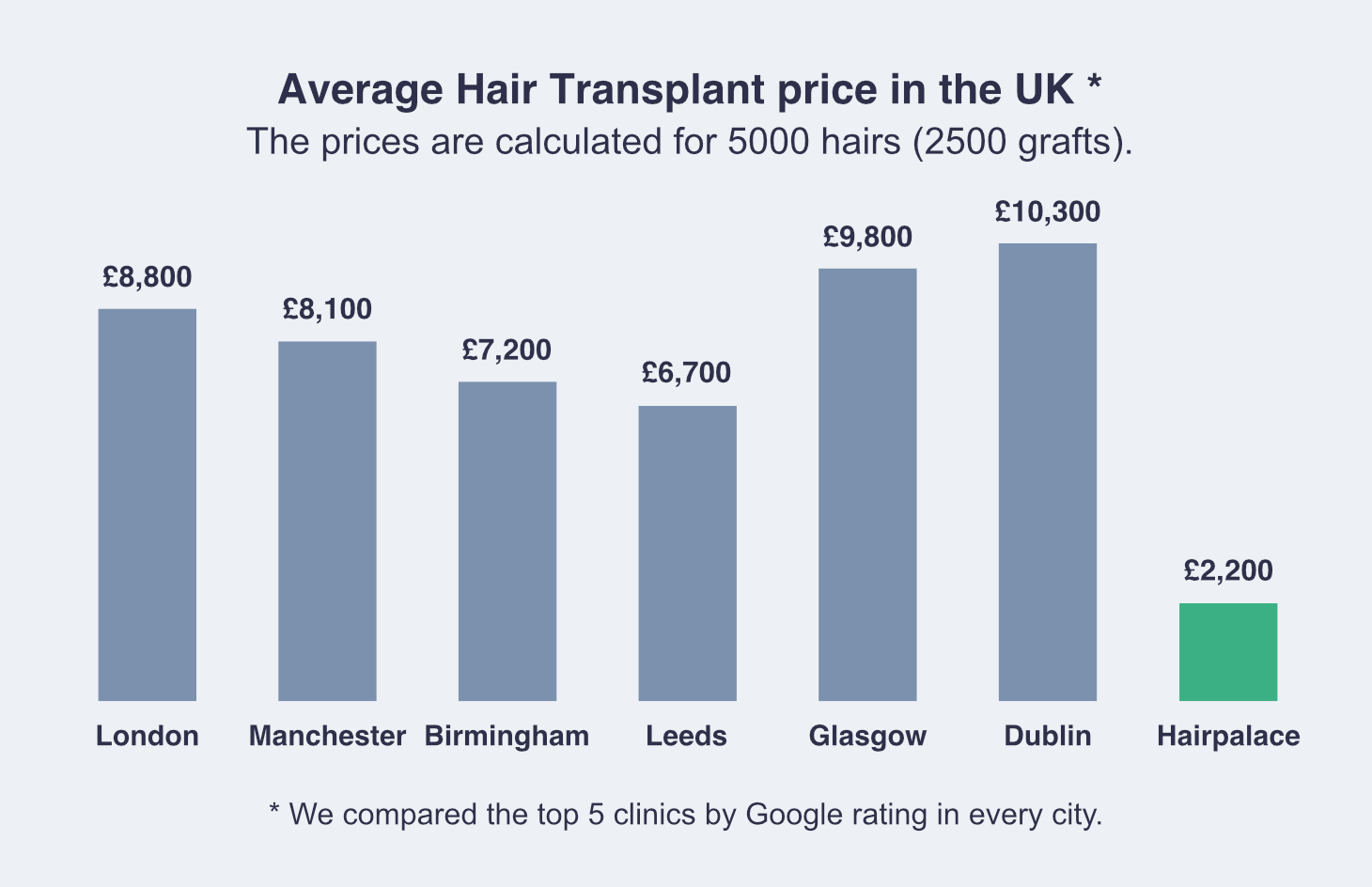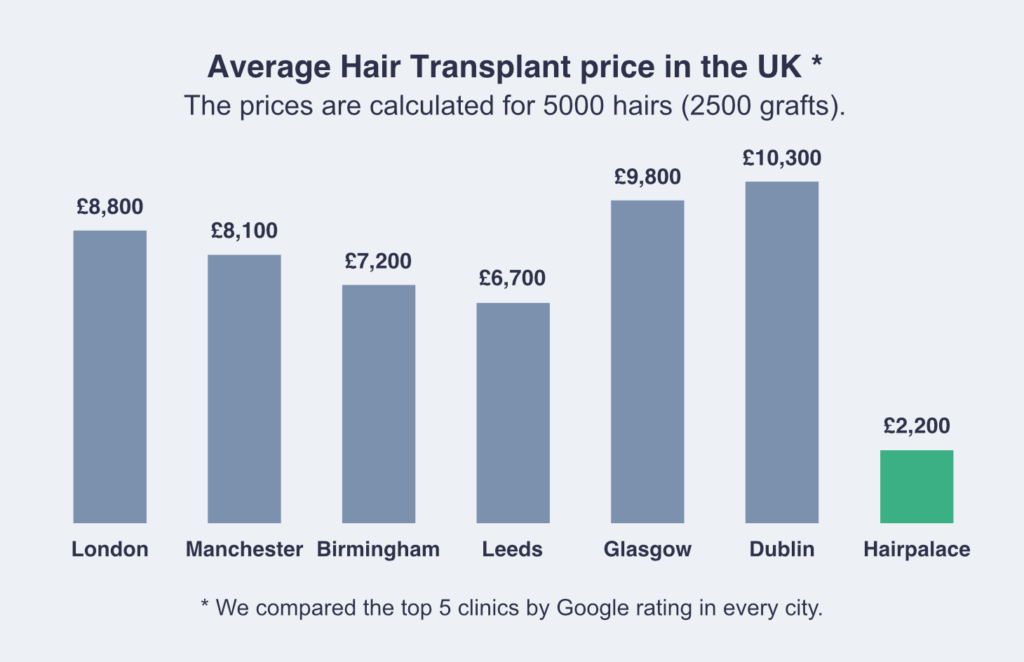 But you do not necessarily have to dig deep into your pocket. Compared to the UK, the treatment packages are much lower in Hungary, while you get the same high-quality treatment.
Low hair transplant prices at HairPalace
We offer hair transplant packages in Hungary (Budapest), allowing you to save 70% compared to the UK prices for the same quality!
Number of implanted hairs
Cost in the UK
Special cost in Hungary
2000
£ 3358
£ 1590

£

1390

3000
£ 4832
£ 1990

£

1790

4000
£ 6305
£ 2190

£

1990

5000
£ 7779
£ 2390

£

2190
Our hair transplant packages include
Two PCR tests (if needed)
Organisation of your entry to Hungary
Airport transfers
2 nights of accommodation at our premium apartment
Personal consultation with the surgeon
Implantation with the FUE2 SafeSystem
Written guarantee
Local anaesthesia
Clothing for the treatment
Medication package after the intervention
5 check-ups
English speaking coordinator
TOP 21 hair transplant references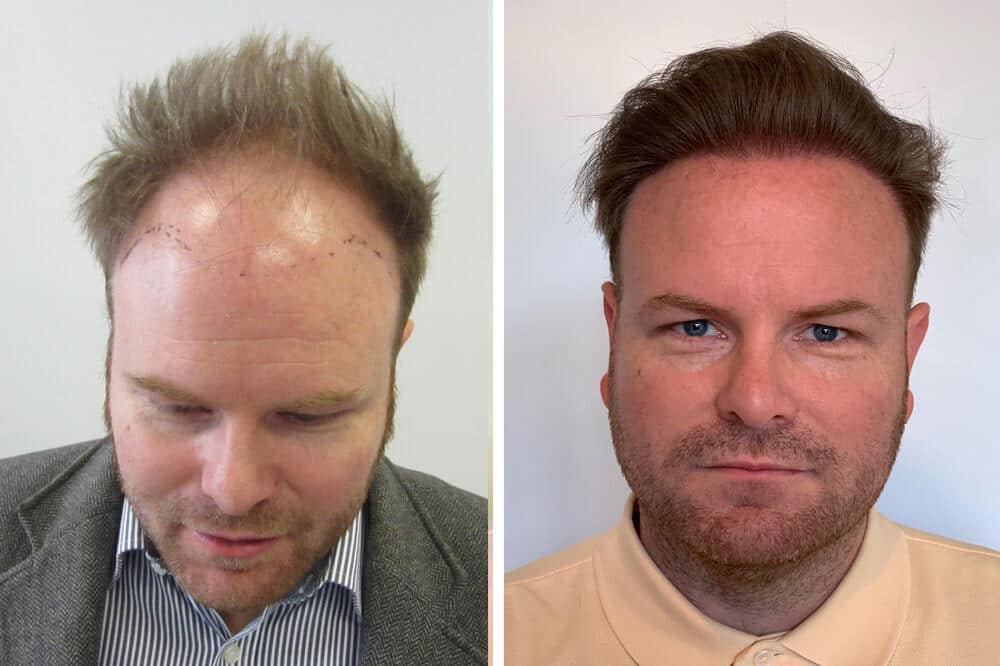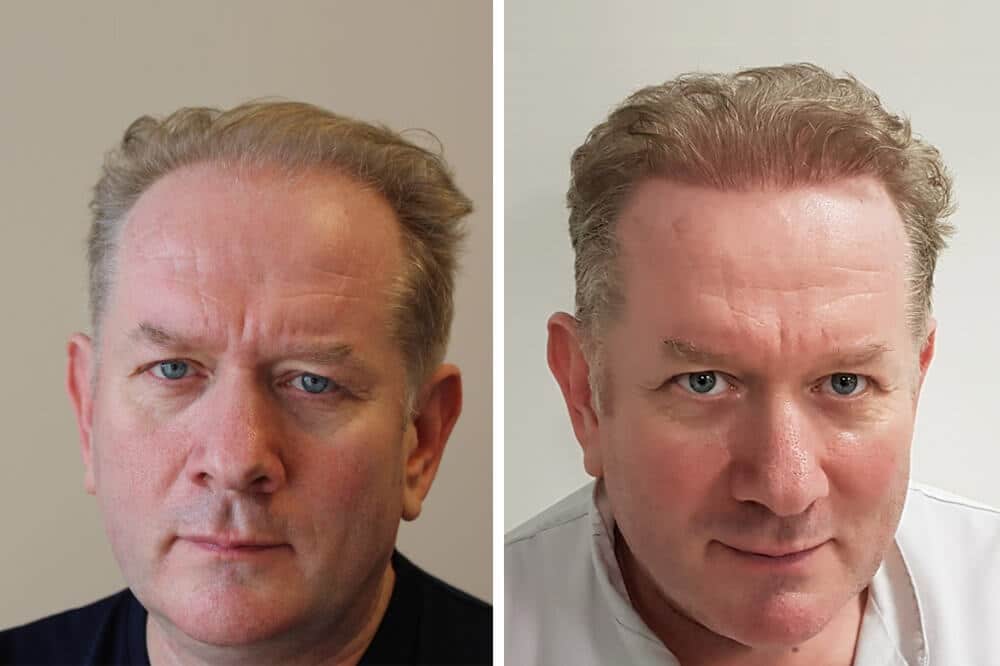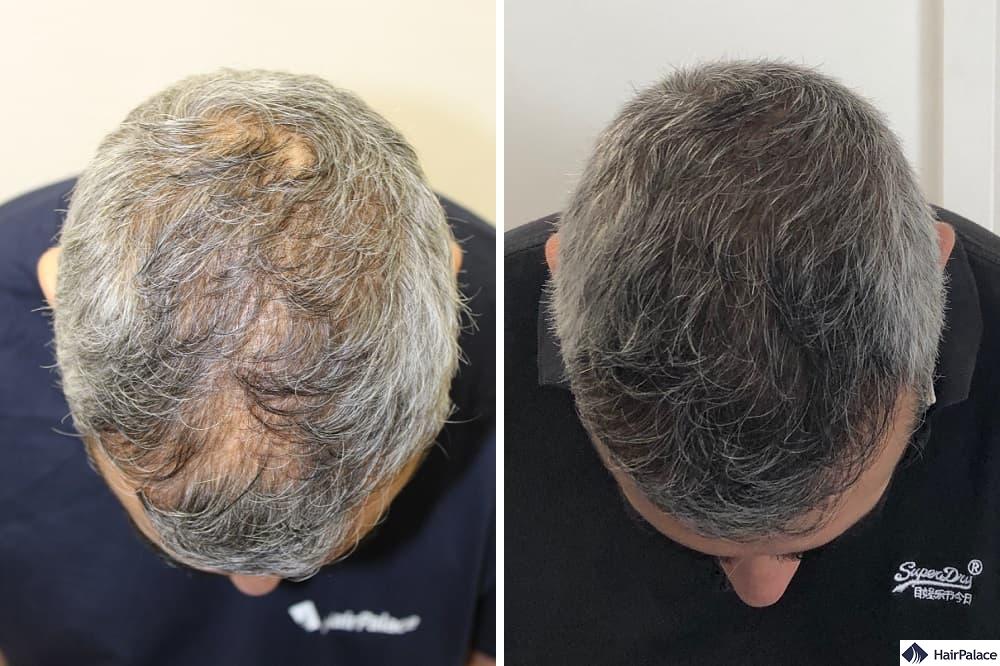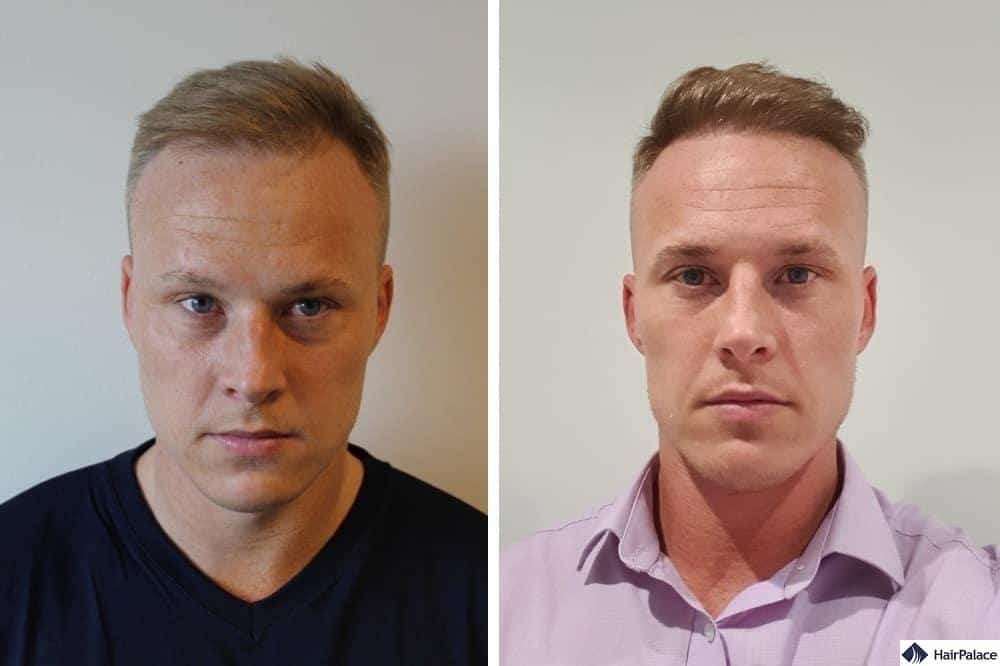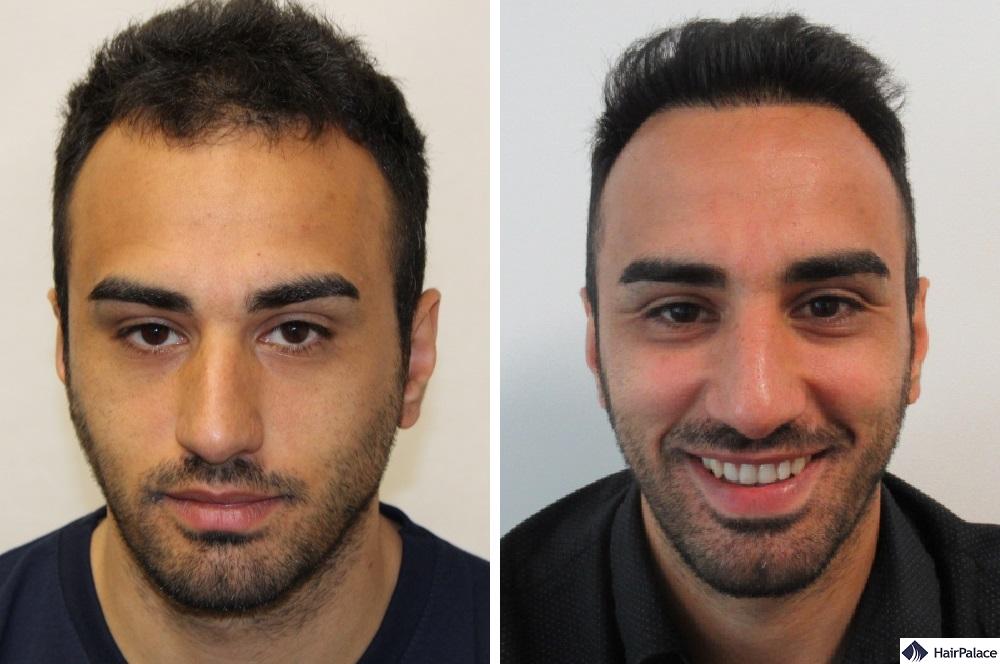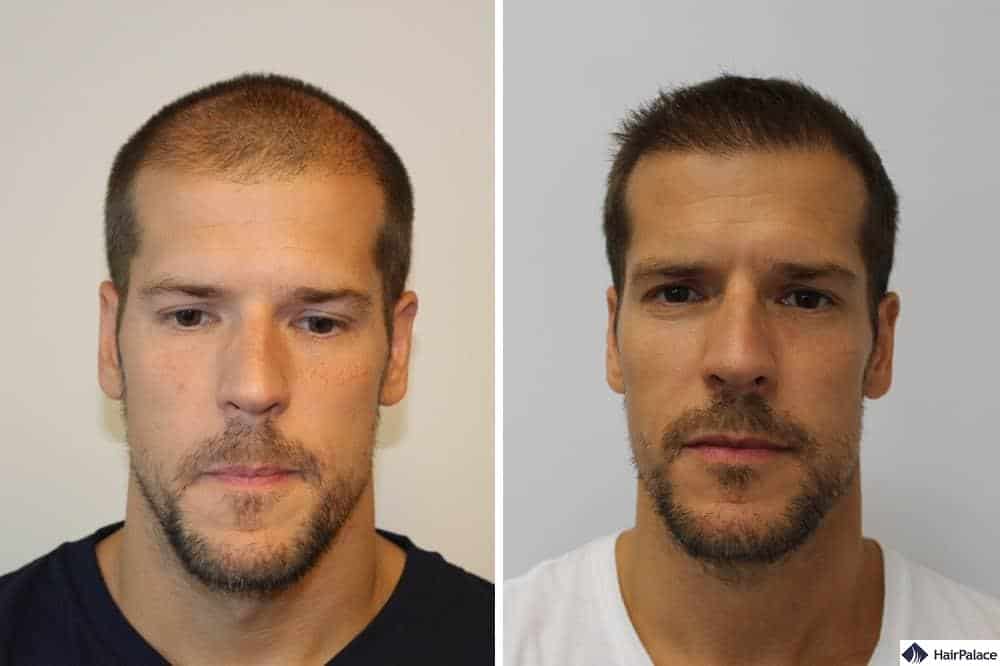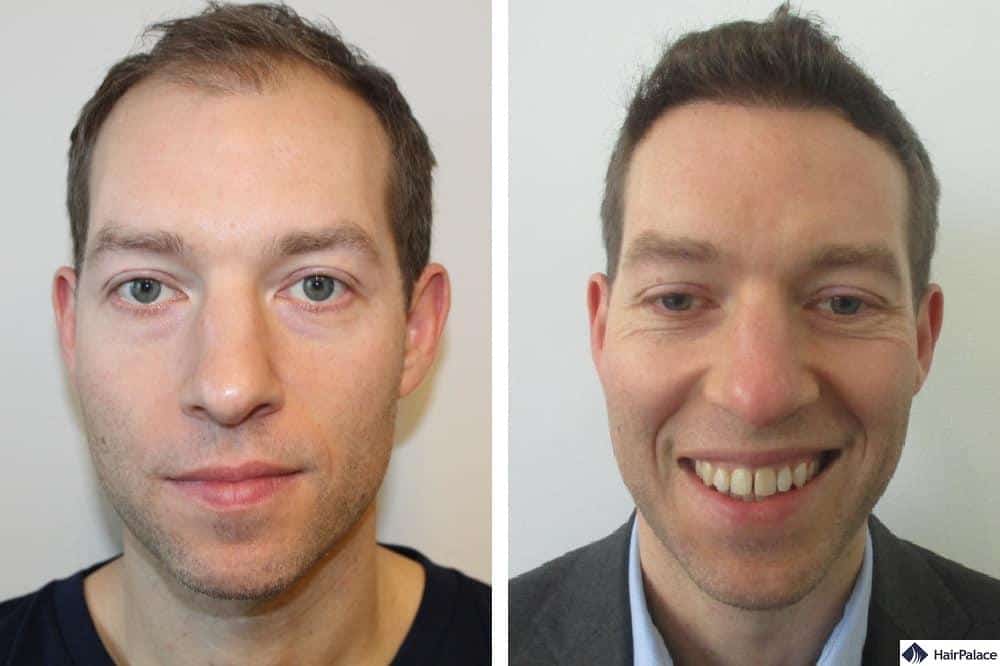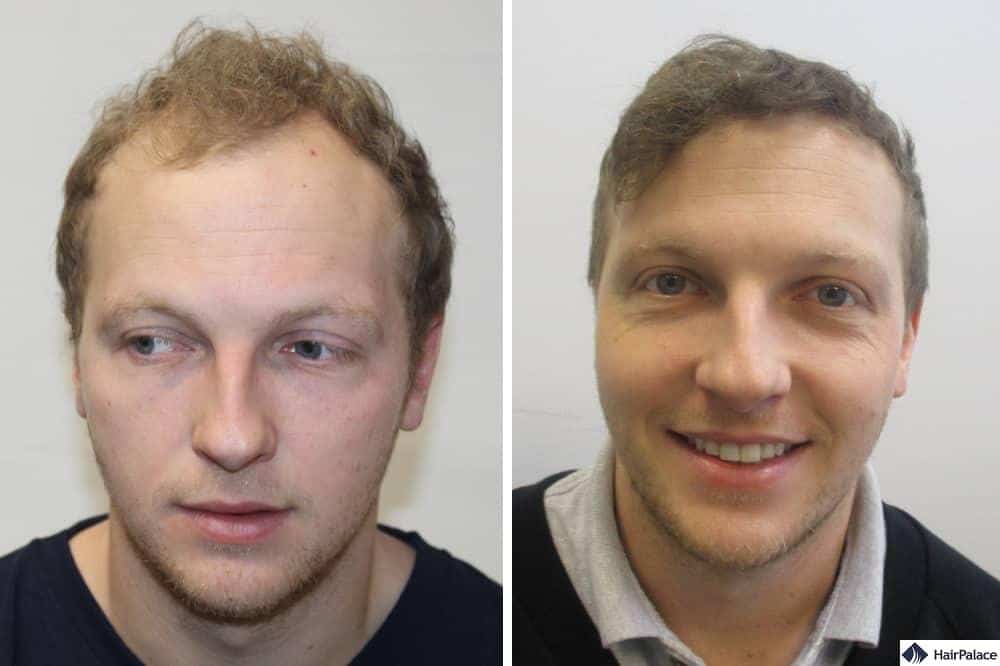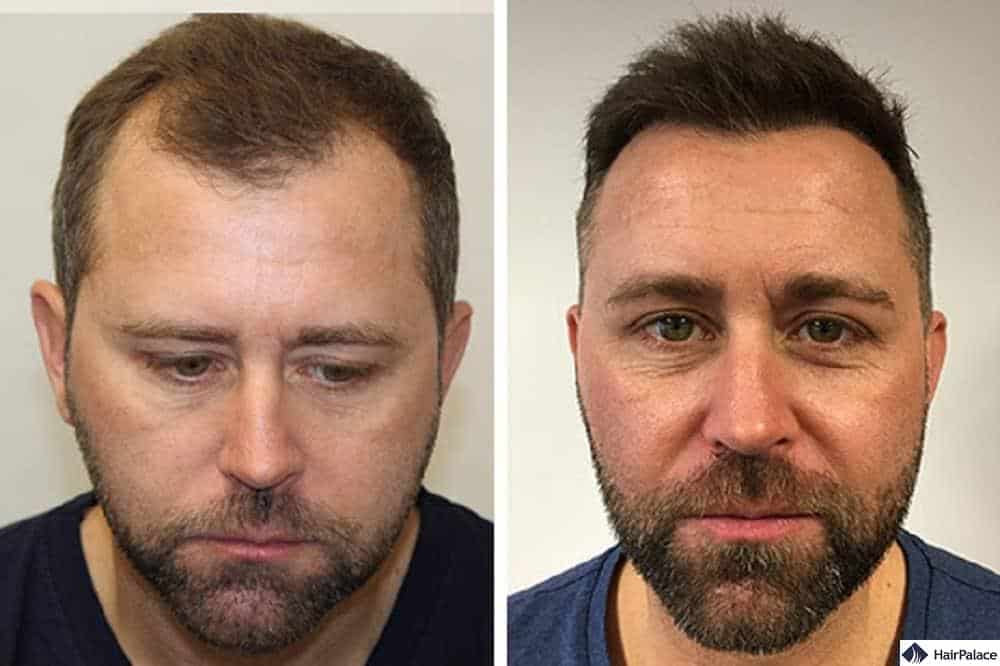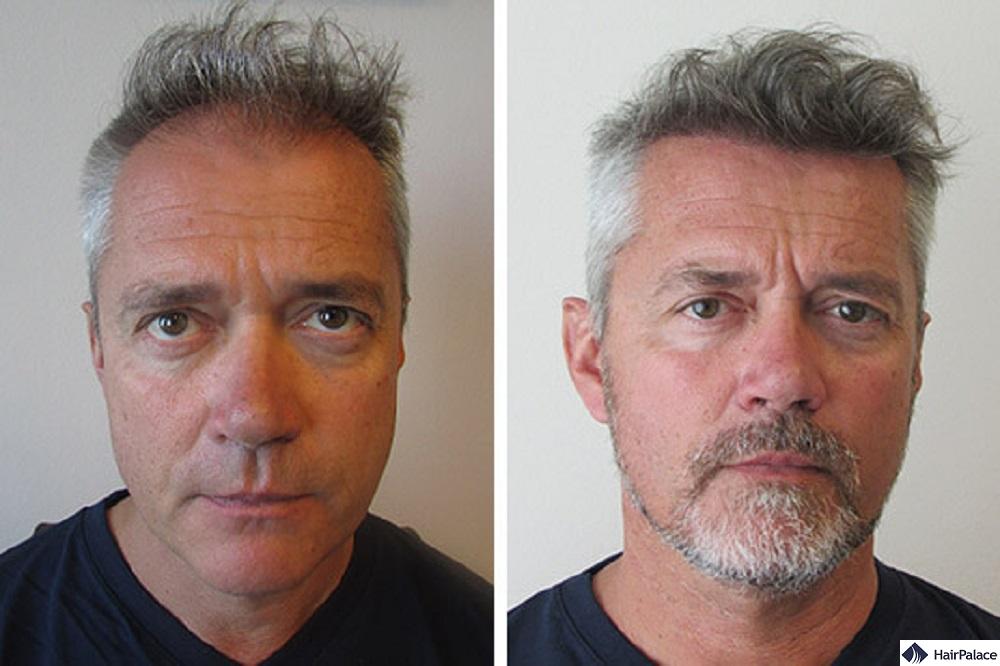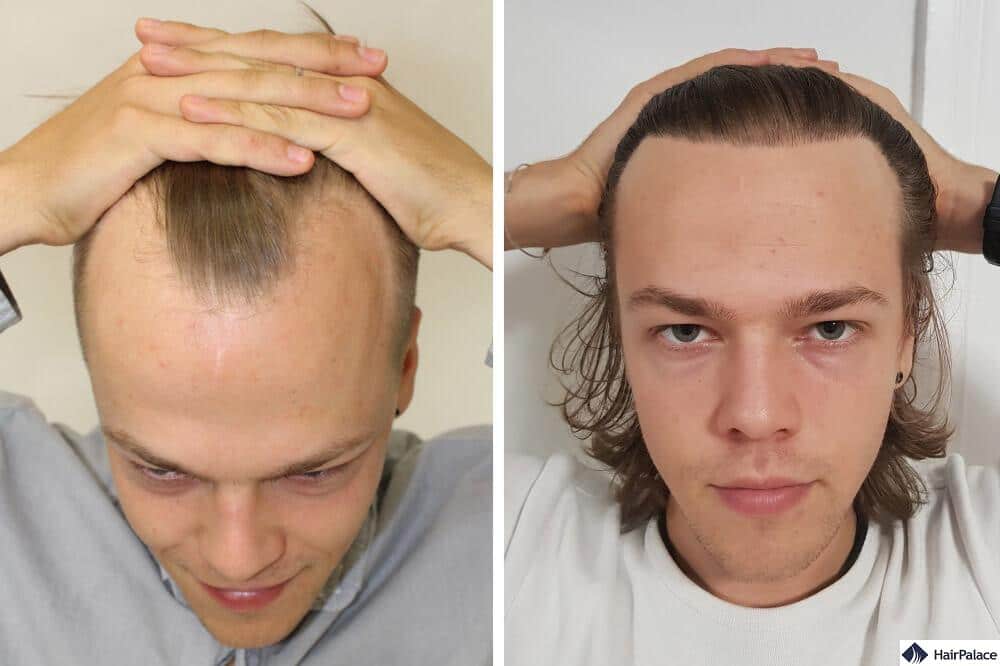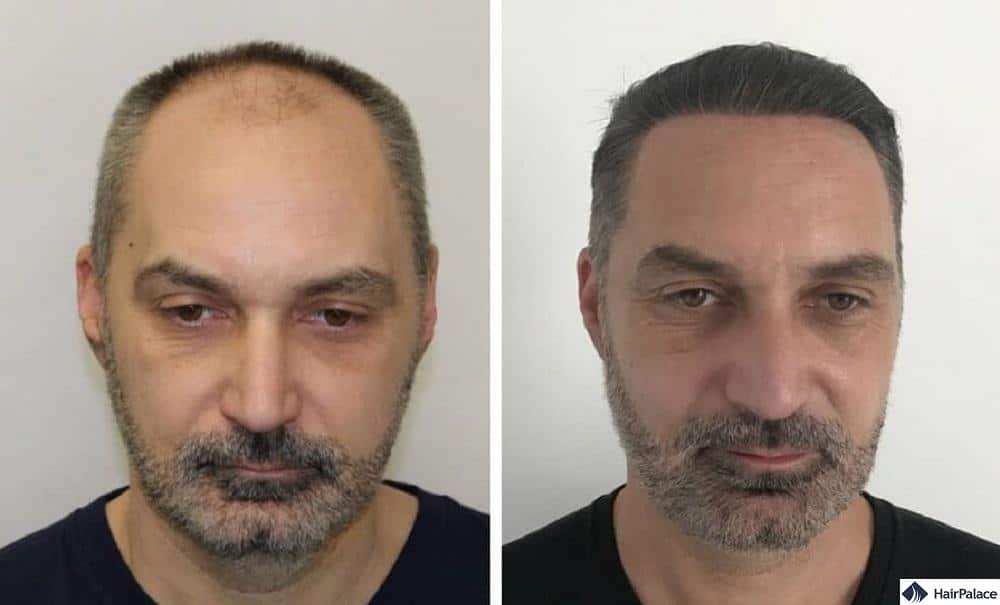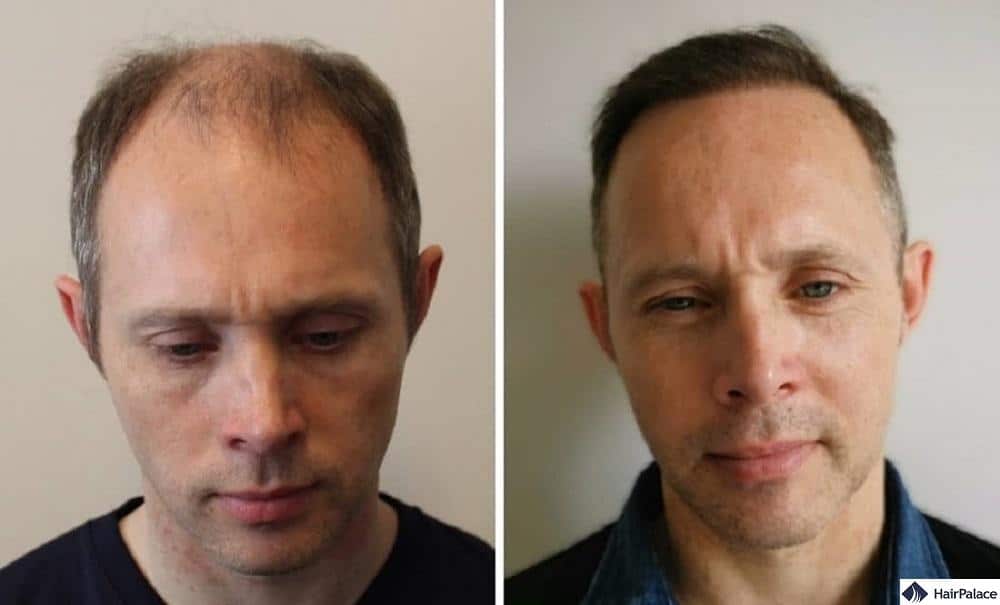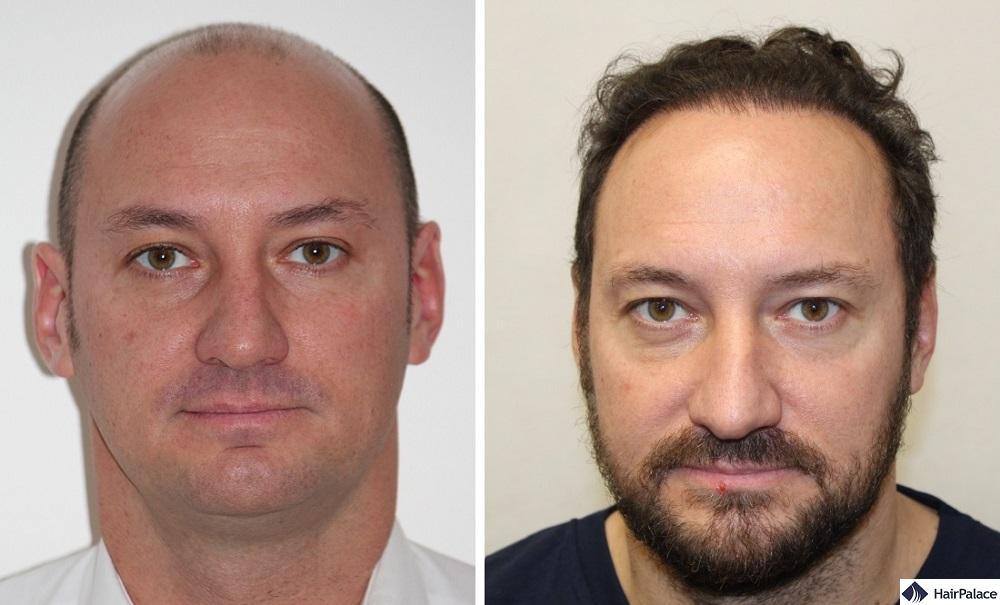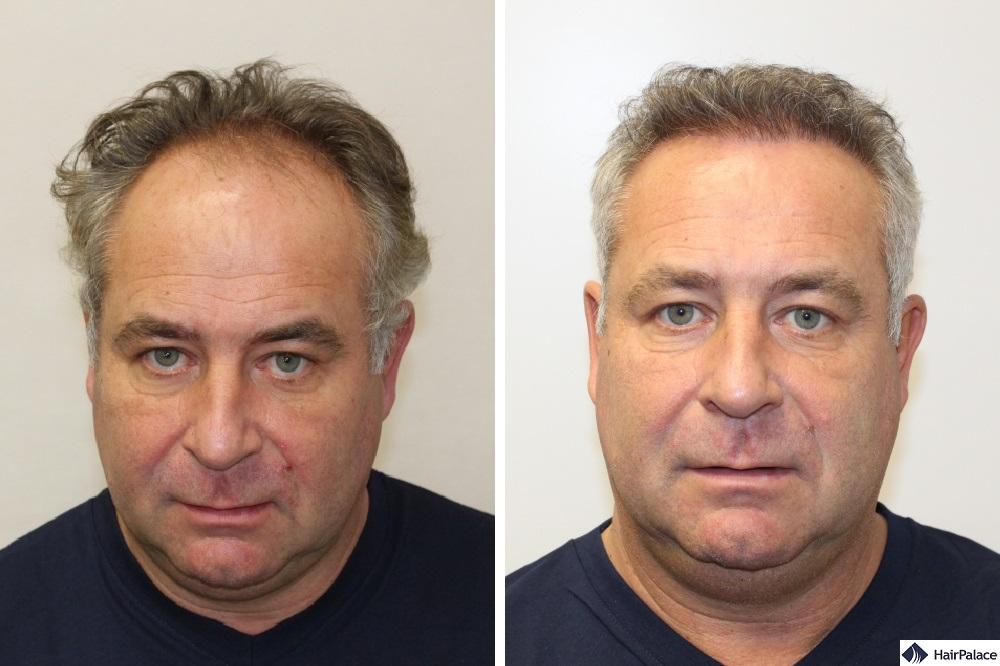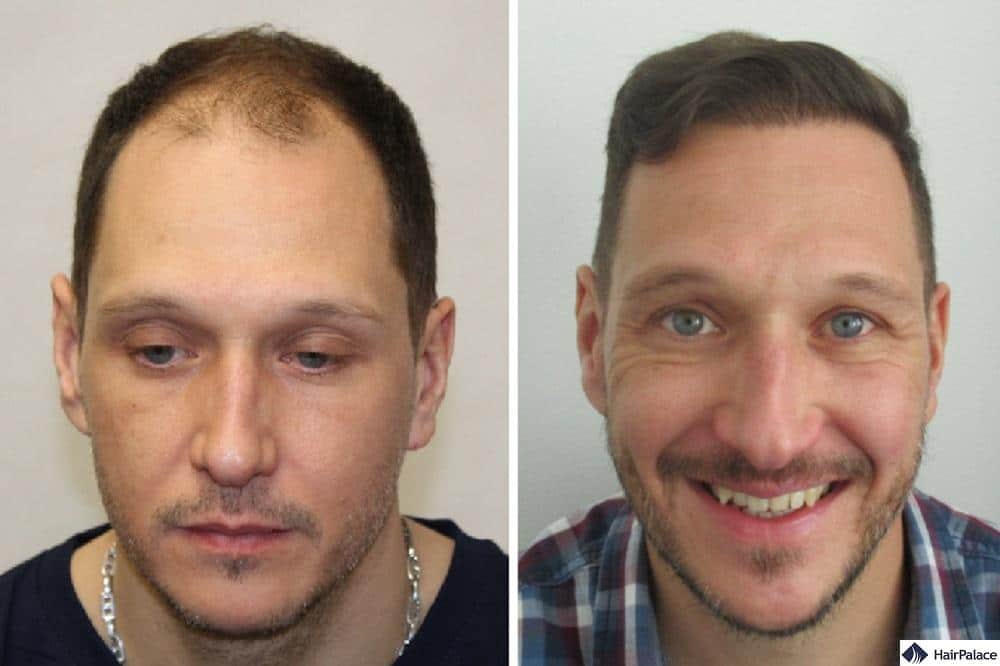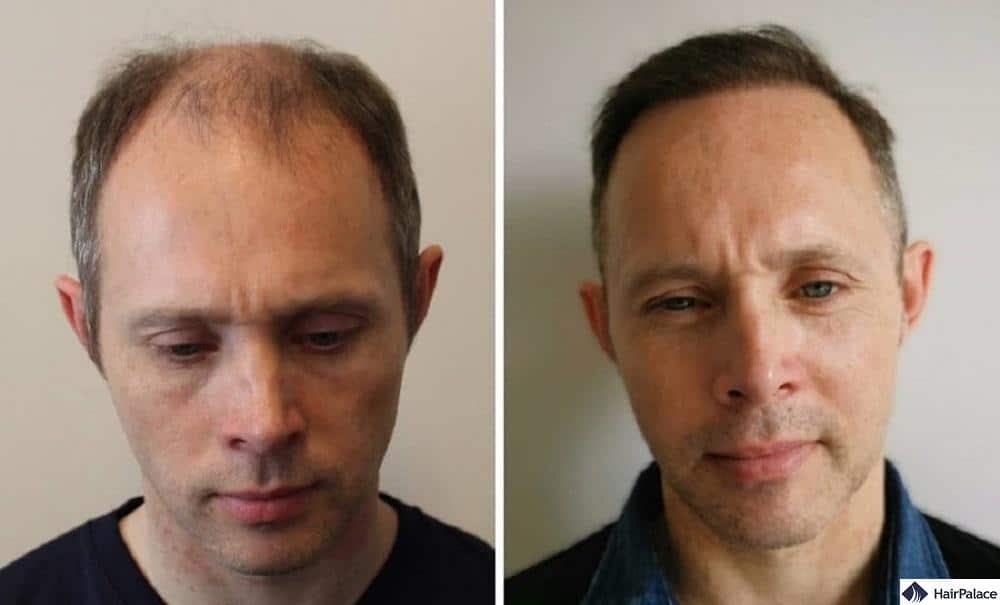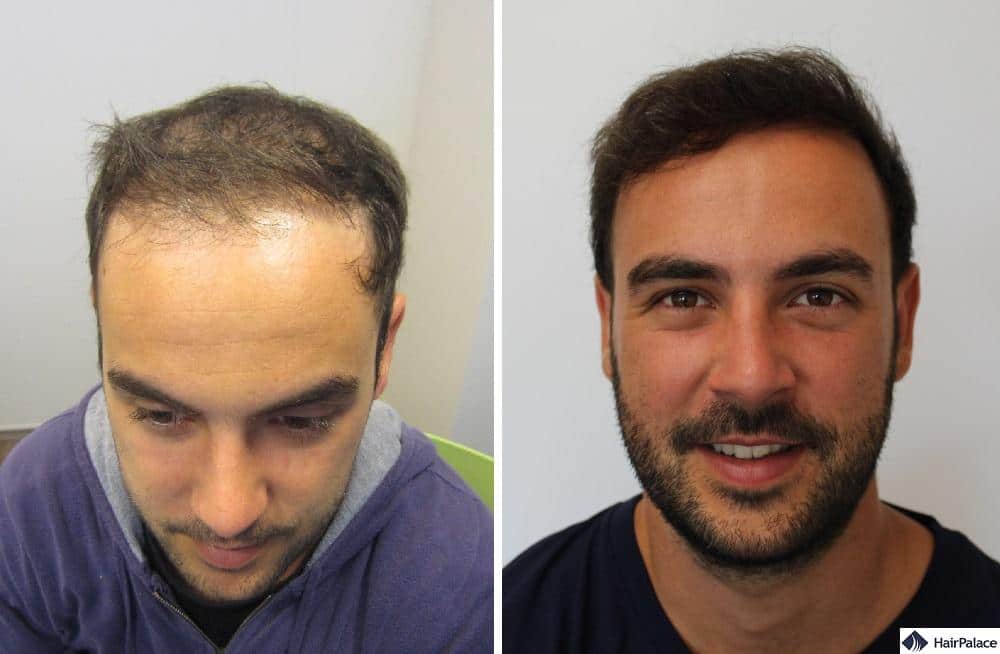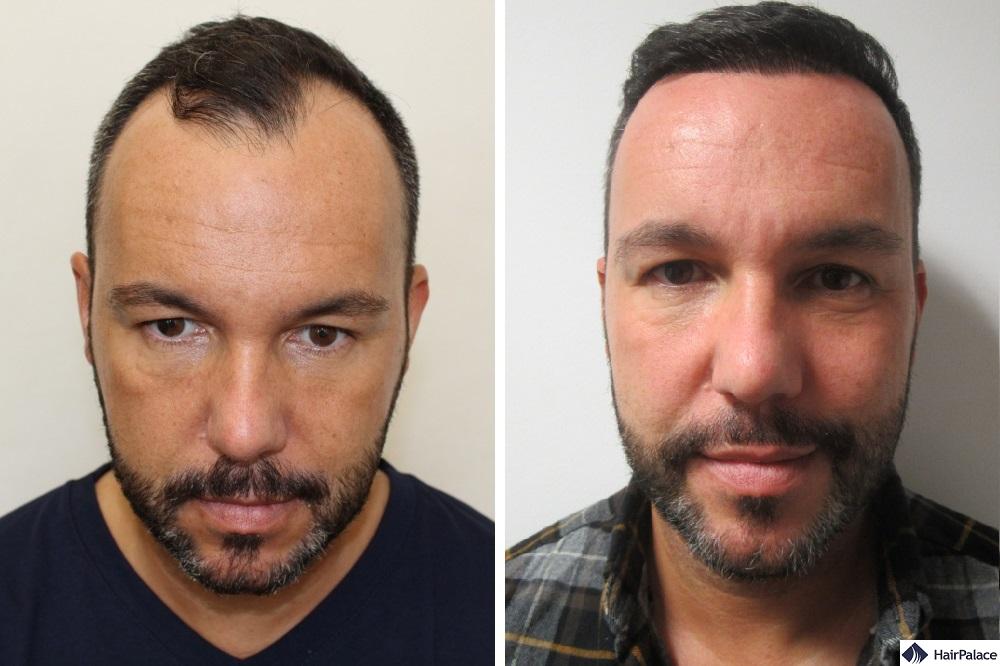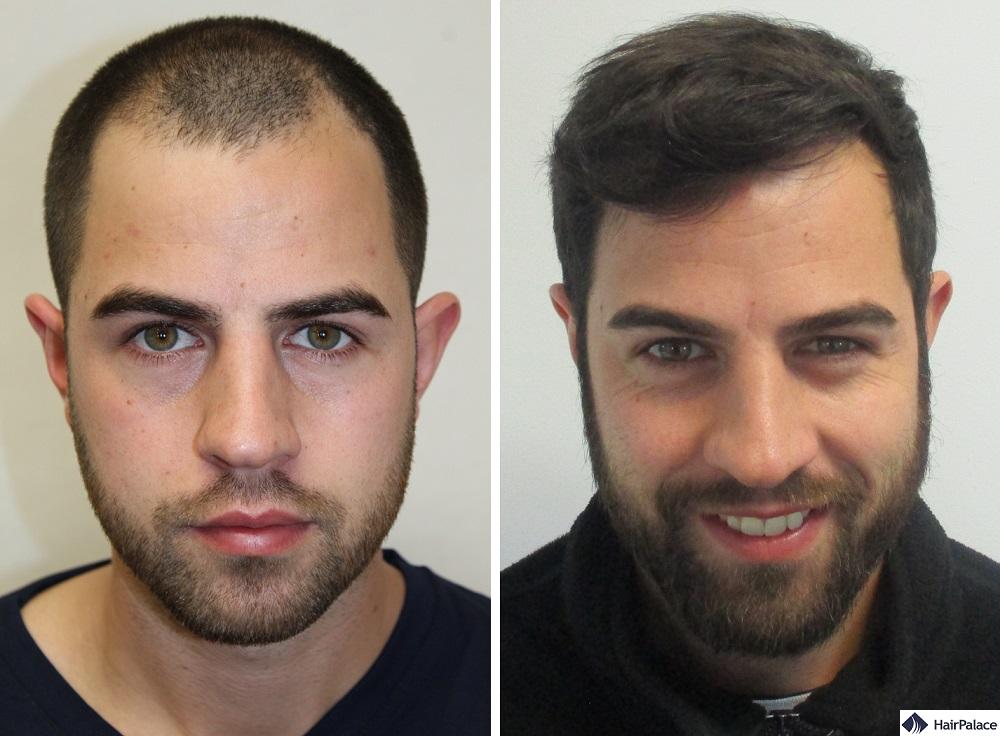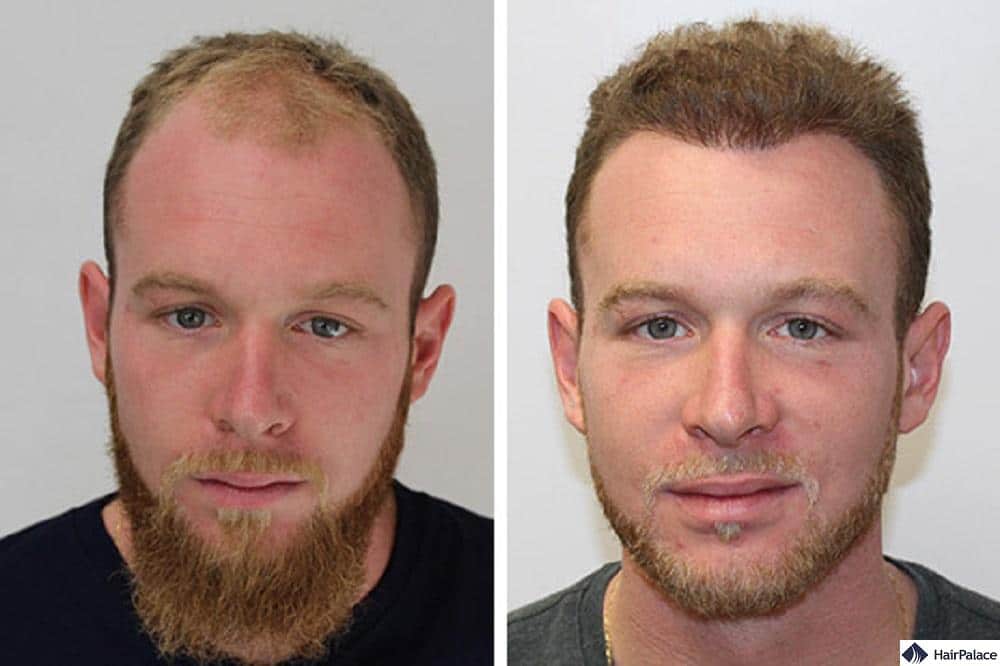 Which factors define the price of a hair transplant?
The price is made up of several components. It reflects the costs of labour, medication, and equipment involved in the procedure, just to name a few.
Plus, the different hair restoration methods come at different price tags.
But the most important factor that determines how much the surgery costs is the number of hairs or grafts you need for the full head of hair of your dreams.
What are grafts, and how many do you need?
Hairs naturally grow in groups called grafts, or follicular units. During the surgery, these grafts are extracted and then implanted to the areas affected by hair loss.
Each graft contains 1-3 hairs. The number of hairs the grafts contain on average is the graft-hair ratio.
For a precise estimation tailored to your needs, the best way is an in-depth consultation with our experts.
But while a precise estimation requires thorough assessment, the Norwood scale used to classify the extent of hair loss can give a ballpark figure. Or you can check our visual guide for an estimate: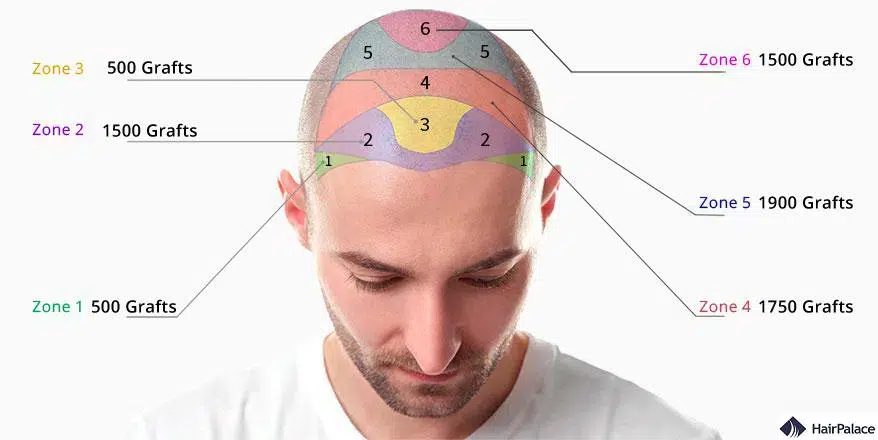 Though several other factors will influence how much you will have to pay for your procedure, the number of grafts is a good indicator.
Generally speaking, the more grafts you need, the higher is the average fee of the treatment that you can expect.
How much does 1500 grafts hair transplant cost?
If hair loss left you in need of a small correction at the hairline or the crown, 1000 grafts might be enough.
Typically, such cases are identified as a Norwood 2 or 3, requiring 2000 hairs. The hair transplant price for 1000 grafts is around £3000 in the UK.
Cases, where the hair loss has progressed to Norwood 4, will need at least 1500 grafts. This equals roughly 3000 hairs.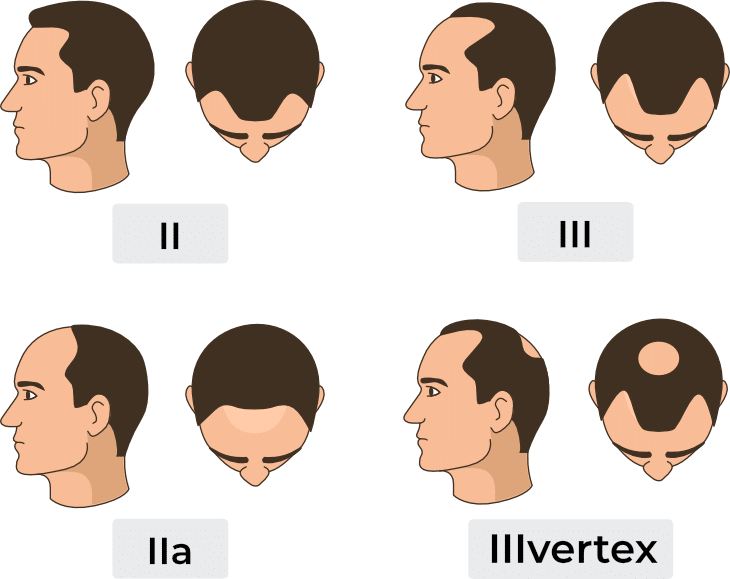 Number of implanted hairs
Cost in the UK
Special price in Hungary
1000 grafts/2000 hairs
£ 3358
£ 1590

£ 1390

1500 grafts/3000 hairs
£ 4832
£ 1990

£ 1790
How much does 2000 grafts hair transplant cost?
On average, the cost for 2000 grafts is £6000 in the UK.
Norwood 4-5 indicates more extensive hair loss. Subsequently, patients usually require 2500 grafts, or around 5000 follicles, to achieve a full head of hair. In the UK, you can expect the hair transplant for 2500 grafts to be around £8000.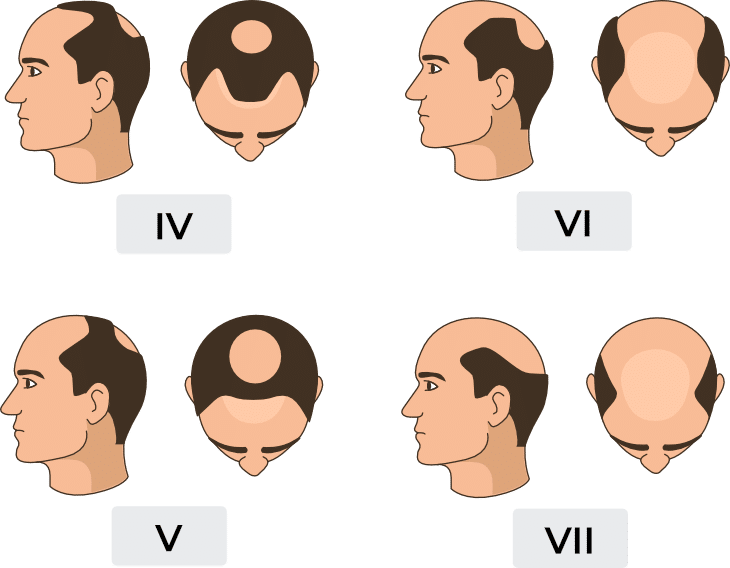 Number of implanted hairs
Cost in the UK
Special price in Hungary
2000 grafts/4000 hairs
£ 6305
£ 2190

£ 1990

2500 grafts/5000 hairs
£ 7779
£ 2390

£ 2190
3000-4000 grafts hair transplant cost
For the optimal result, Norwood 6 patients tend to need more than 3000 grafts. But at this stage, it is not uncommon that two sessions are required. Usually, 4000 grafts cost £9000 in the UK.
How much does 5000 grafts hair transplant cost?
Patients with hair loss that reached Norwood 6-7 might need 5000 grafts or more. To safely transplant this amount and achieve the best result, you will need 2 separate sessions. Consequently, 5000 grafts are around £10000.
How to Reduce Your Hair Transplant Cost
Hungary is a very popular destination for foreign patients who would like to have high-quality hair transplantation for a cheaper price.
The EU has unified healthcare standards across all member nations within the past two decades, which ensures you will receive the same professional care and results in a Central-European country as you would in Britain – only at a much lower rate.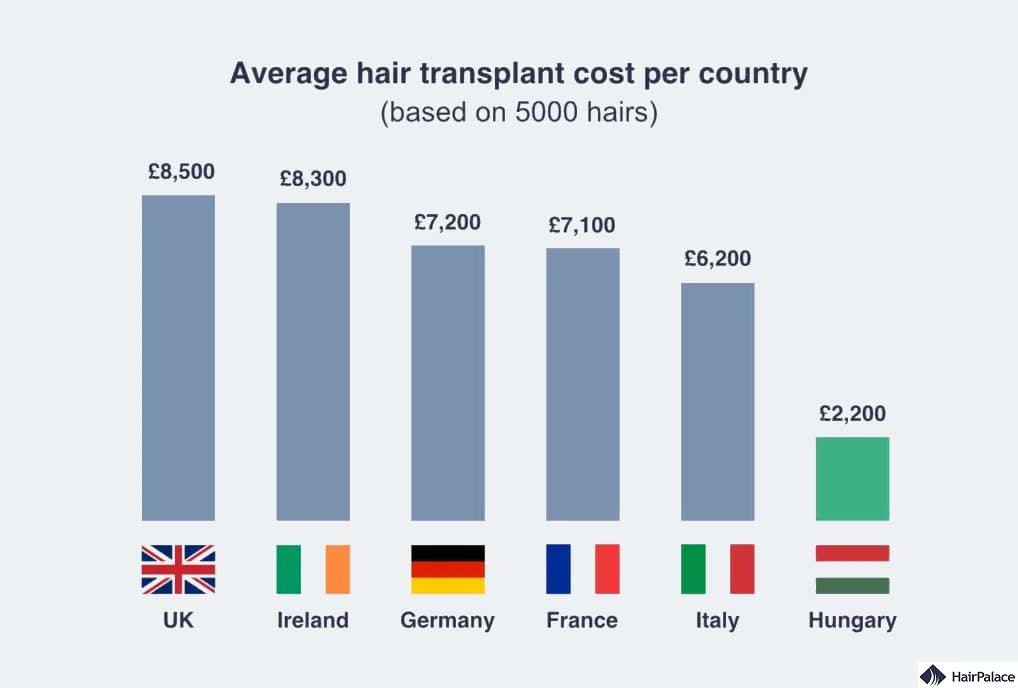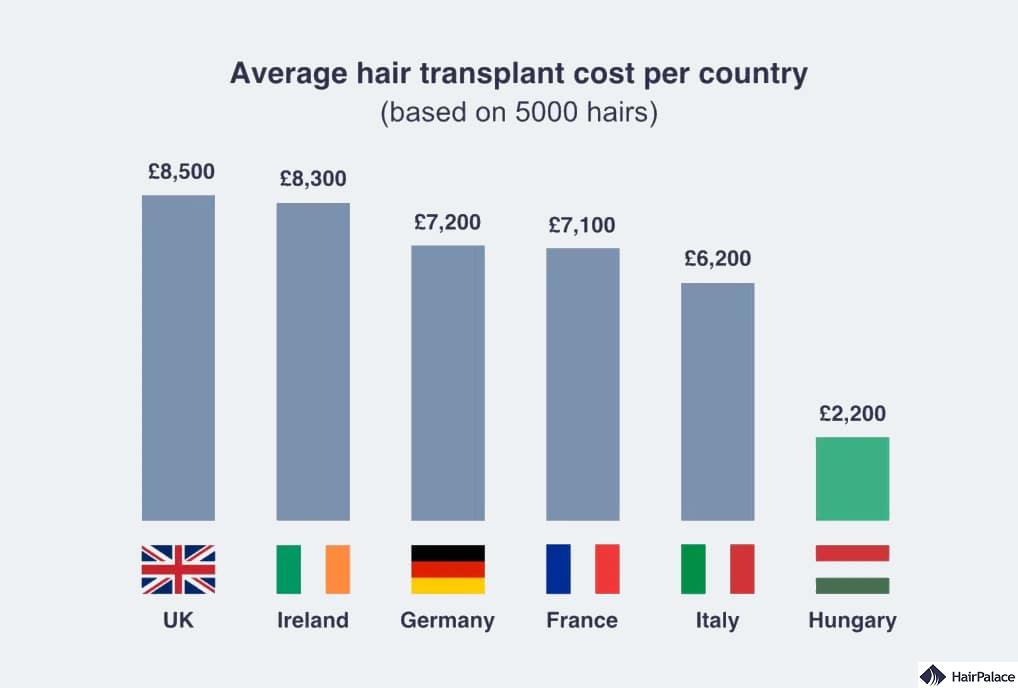 If you choose HairPalace for your surgery in Hungary, you'll get the same high-quality treatment as in the UK, but for half of the British prices.
You can reach Budapest by plane cheaply and conveniently, and enjoy a secure, safe, English-friendly service. Our colleagues are incredibly professional, experienced, and committed to the very highest levels of service.
Over 10,000 people from Western Europe visit Budapest for healthcare treatment, including hair transplants.
With HairPalace, you can rest assured that you're in the safest hands. Our surgeons have more than 10 years of experience performing FUE hair implantation and are seasoned experts with hundreds of treatments behind them.
On top of all this, you will also get to see the beauty of Budapest during your stay!
If you want to receive cheaper but high-quality medical services, the best choice would be the Hungarian capital, Budapest. Hungarian doctors offer world-famous healthcare services. Moreover, health tourism is one of the most popular services in Budapest.
As you can see, we provide a varied portfolio of FUE2 Safe System solutions to suit your unique situation, and there are significant savings to be made by paying in cash.
We are passionate about delivering the most transparent, compassionate service in the industry. Nobody cares more about your satisfaction than HairPalace.
FAQ
How much does a hair transplant cost?
Hair transplant prices vary depending on numerous factors, such as the clinic's location, the technique used, and the surgeon's experience. However, hair transplants typically cost between £3,000 and £10,000. As the majority of insurance providers regard hair transplants as cosmetic treatments, patients often pay for the procedure directly.
Which country has the cheapest hair transplant?
The cheapest hair transplants are available in the following countries: 
Mexico, Turkey, Hungary, India, Poland.
It's crucial that you research any country's hair transplant industry before you visit.
How much is a hair transplant in Hungary?
Your surgery will cost between £1,390 and £2,190. The average hair transplant cost in Hungary is lower than in the UK — often substantially so. Our hair clinic in Budapest offers treatments and service of the highest standard, just as you would expect at the UK's finest establishments.
How much is a hair transplant in the UK?
In the UK, hair transplant prices range from £1,000 to £10,000. This depends on the amount of hair lost, the treatment type (e.g. FUE or FUT), and the clinic's quality. The surgeon's professional experience and reputation can also affect costs.