The Entire Process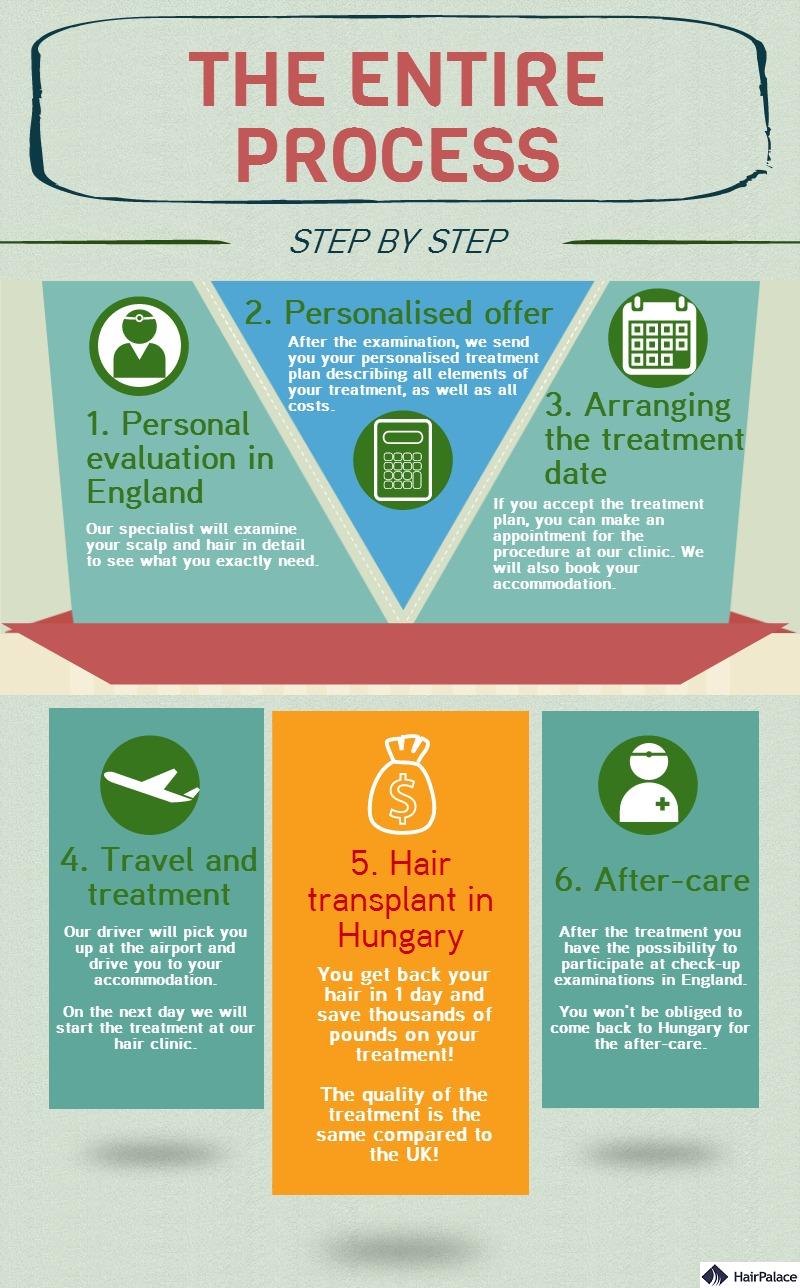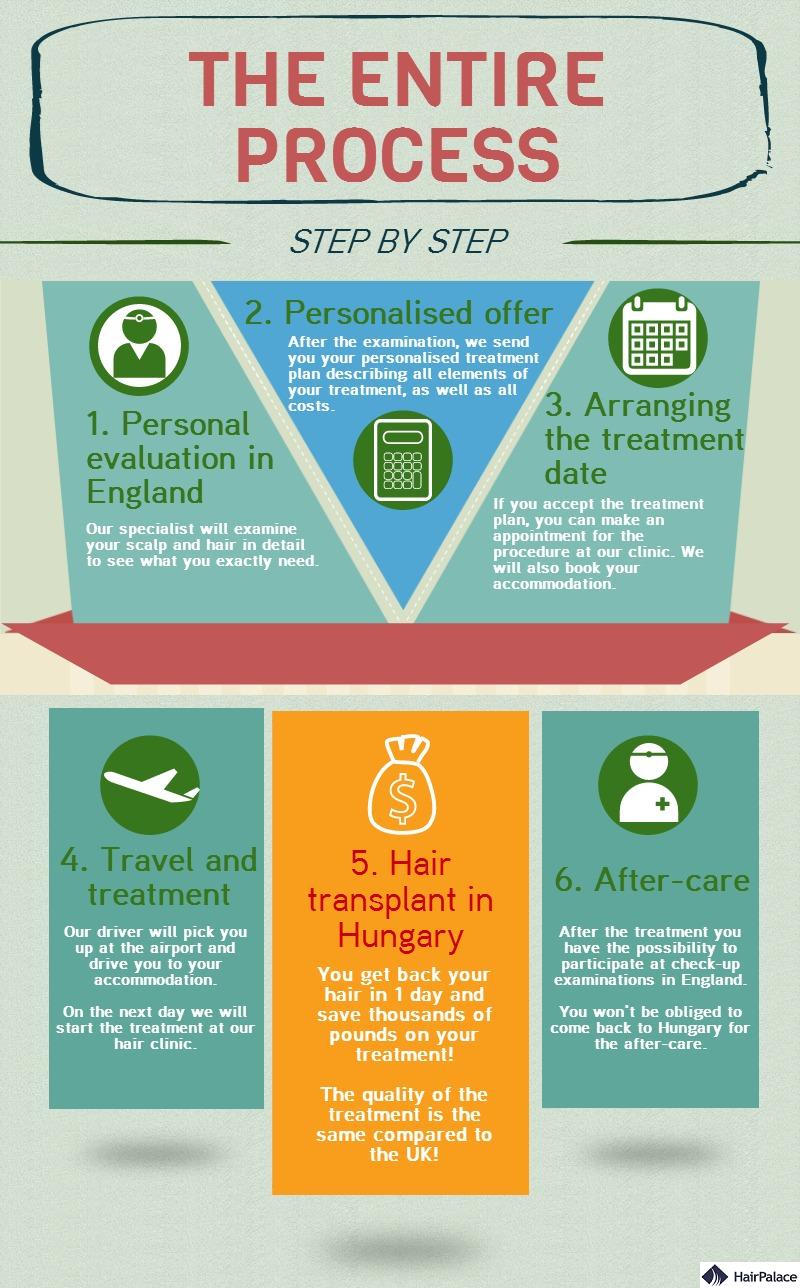 This video shows the entire process of the treatment organisation at our hair transplant clinic.

1st step: Personal evaluation

Our specialist will examine your scalp and hair in detail to see what you exactly need. You can tell her your needs so that she can show you what result we can obtain.

2nd step: Personalised offer

Following the examination, we give you your own personalised treatment plan describing all suggested elements of your treatment in detail, as well as all costs related to these elements.

3rd step: Arranging the treatment date and the accommodation

If you accept the treatment plan, you can make an appointment for the procedure at our clinic with the help of our colleagues, and we can also book your accommodation.

4th step: Travel and treatment

All you need to do after that, is come to Hungary. Our English-speaking driver will pick you up at the airport and drive you to your accommodation. Then our colleagues will guide you and help you whenever you need them.

5th step: Hair transplant in Hungary

You get back your hair in a day and save thousands of pounds on your treatment. You get the same quality treatment as in the United Kingdom.

6th step: After-care

You have the possibility to participate at check-up examinations in the UK, so you don't have to return to Hungary for the after-care.
Book NOW to receive your own personalised treatment plan!