Hair Transplant in Bristol – TOP 5 Clinics in 2023
Are you looking for a hair transplant clinic in Bristol?
You might find it difficult to pick one when multiple clinics are available in the area, especially if you're not sure what differentiates them.
Their websites may promote their services well, but still leave you with questions about the level of care and results you can expect.
Thorough research is paramount to make sure you choose the best clinic for your hair transplant. Otherwise, you could be unhappy with the results if your new hairs grow in an unnatural way or stand out from existing strands.
A reputable, reliable clinic will offer a comprehensive consultation to examine your hair loss, discuss your goals, and provide you with all the information you need to make a decision. But it's best to know as much about a clinic as you can before you reach that point.
To help you streamline your search for a quality clinic, we'll explore the five best options for a hair transplant in Bristol below. Our comparisons are based on each clinic's rates, team, and treatments.
Bristol hair transplants: What to expect
| | |
| --- | --- |
| Available methods | FUT, FUE, DHI, ARTAS |
| Procedure time | 6-8 hours |
| Type of anaesthesia | Local |
| Return to work | 2-5 days |
| Recovery time | 1 week |
| Exercise | 2-3 weeks |
| Results | 12-15 months |
Hair transplant cost in Bristol: Price comparison
We've compared the hair transplant costs at the TOP 5 hair clinics in Bristol. Most clinics work with package prices; however, the services included might differ.
The prices are based on information provided by doctors, users or other portals. The actual prices can only be determined after a medical consultation, taking into account the physical requirements and individual wishes.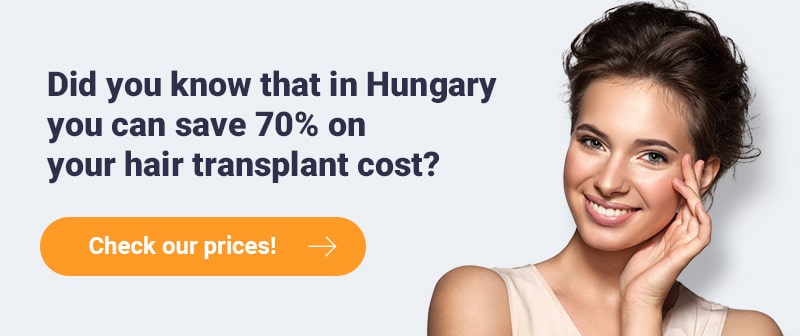 The best hair transplant techniques in Bristol
Although doctors will recommend the most suitable techniques to you during your consultation, Bristol is home to several clinics that offer a high variety of treatments for you to consider.
The most popular and widely available hair transplant technique is Follicular unit extraction (FUE).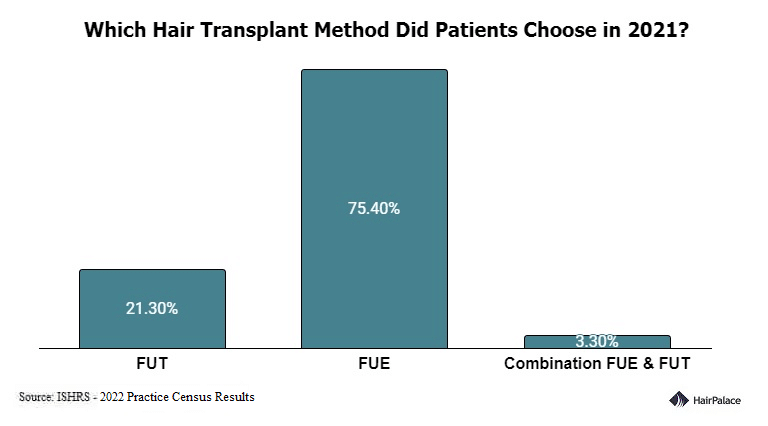 Over 75% of patients choose FUE for three key reasons: it has the fastest recovery time, is the least invasive option, and leaves virtually no signs of scarring on your scalp. FUE surgery also targets a large area of your scalp.
Direct hair implantation (DHI) and ARTAS are both very effective robotic techniques for concentrated areas of your scalp but are only available at select clinics.
Are you an ideal candidate for a hair transplant?
People from all walks of life opt for hair transplant surgery to boost their confidence. One of the key criteria for any potential candidate is that your hair loss has reached a period of stagnation.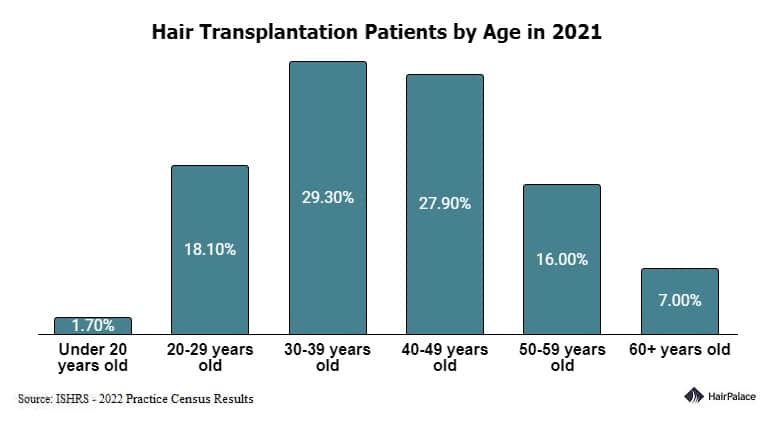 For this reason, the most common age range is between 30 to 50 years of age.
During your consultation, a doctor will assess your suitability across the following criteria:
The extent of hair loss
Quality of existing hair
Condition of your scalp
The results you are looking for
Your overall health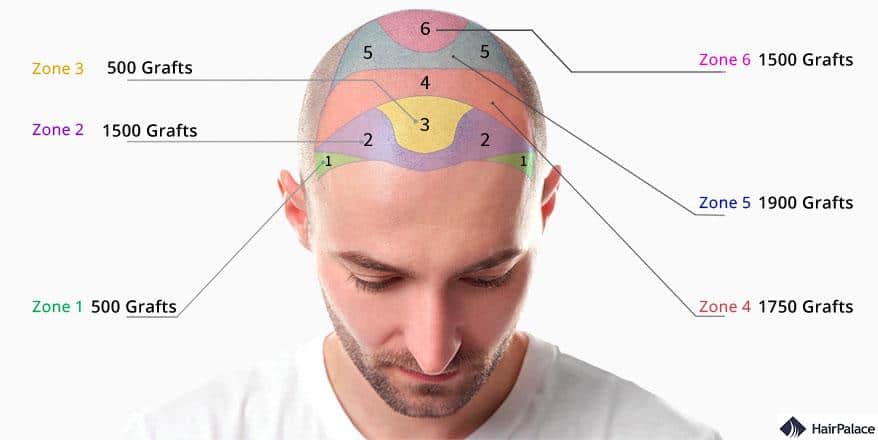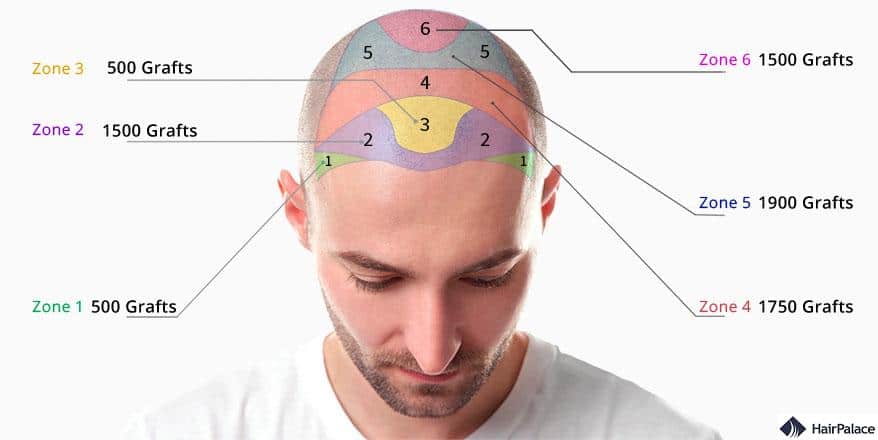 The TOP 5 Hair Clinics in Bristol
Bristol is one of the most popular destinations for hair transplant surgery in the U.K. But with so much choice, finding the perfect clinic for your hair transplant can be overwhelming.
With that in mind, we've compiled a list of the best hair clinics in Bristol using patient reviews to compare prices, packages, available treatments, and more.
1. Landmark Clinic
Location:
21 St Georges Rd,
Bristol, BS1 5UU
Treatments: FUE (Follicular Unit Extraction), FUT (Follicular Unit Transplantation)
Costs: 3000 hairs = £ 4000, 5000 hairs = £ 6200
Treatments performed by: Hair transplant surgeons
Rating: 5.0

based on 40 Google reviews
Website: www.landmarkhair.com/hair-transplant-in-bristol
Landmark Hair Clinic was established in 2003. The company has locations in Bristol, London, Chichester, Kent, and Brighton.
Landmark Hair Clinic specialises in FUE and FUT hair transplants, as well as non-surgical solutions. These include scalp micropigmentation and laser hair therapy. It also operates an online store, featuring various hair growth products.
The clinic provides patients with a money back guarantee, and home consultations are available for those unable to visit the team.
Landmark Hair Clinic has treated celebrities including:
Mark Robinson, former All Blacks rugby player
Adam Hollioake, former England cricket player
2. Hair Transplant Bristol Clinic
Location:
Castlemead, Lower Castle Str,
Bristol, BS1 3AG
Treatments: FUE, FUT, DHI (Direct Hair Implantation)
Costs: 3000 hairs = £ 6000, 5000 hairs = £ 10000
Treatments performed by: Hair transplant surgeons
Rating: No reviews available
Website: www.hairtransplantbristol.org
Bristol Hair Transplant Clinic is part of Harley Street Hair Transplant Clinics, treating men and women with a range of hair loss solutions. These include FUE, FUT, and DHI transplants, along with:
Beard transplants
Eyebrow transplants
PRP therapy
DHI is less common than FUE and FUT, and provides patients with more diversity in their hair transplant options.
We couldn't find reviews for Hair Transplant Bristol Clinic, but Harley Street Hair Transplant Clinics has 4.6/5 on Trustpilot. You can read many reviews written by patients before you decide whether this is the right company for you or not.
3. UK Hair Transplant Clinics
Location:
1 Friary, Temple Quay,
Bristol, BS1 6EA
Treatments: FUE, FUT
Costs: 3000 hairs = £ 4500, 5000 hairs = £ 7500
Treatments performed by: Hair transplant surgeons
Rating: 4.5

based on 17 Google reviews
Website: www.ukhairtransplantclinics.co.uk/hair-transplants-bristol/
UK Hair Transplant Clinics provides patients with several types of hair loss treatments. FUE and FUT are both available if you want to try hair transplant surgery, while scalp micropigmentation is an option if you'd prefer to create the illusion of greater density along the hairline or on the crown.
UK Hair Transplant Clinics also performs eyebrow and beard transplants to create increased growth on the face.
This Bristol hair clinic caters to men and women. However, no information on its prices is available on the UK Hair Transplant Clinics website, so you'll need to speak to the team to find out how much your treatment is likely to cost.
This clinic provides free consultations, and only presents patients with a price guide at this stage. That means you may not find out if the cost suits your budget as soon as you might like.
4. Vinci Hair Clinic
Location:
Regus House, 1 Friary,
Temple Quay, Bristol, BS1 6EA
Treatments: FUE, FUT, Vinci Max (FUE and FUT combination)
Costs: 3000 hairs = £ 5000, 5000 hairs = £ 9000
Treatments performed by: Hair transplant surgeons and technicians
Rating: 4.8

based on 16 Google reviews
Website: www.vincihairtransplant.com/bristol/
Vinci Hair Clinic has a team of surgeons with more than 18 years' combined experience of performing FUE transplants on patients. Its Vinci Max procedure is designed for patients with more advanced hair loss (at stage four or above on the Norwood scale).
Vinci Max is a combination of the FUE and FUT techniques. Its aim is to achieve a high level of coverage across one or more balding areas. This procedure is undertaken across a three-day period, and requires a bigger commitment from patients than alternative treatments.
Vinci Hair Clinic also treats patients with other solutions, such as transplants for beard, eyebrow, eyelash, and body hair. Hair transplant scar repair is another treatment available at the clinic.
5. Westminster Medical Group
Location:
1 Friary, Redcliffe,
Bristol, BS1 6EA
Treatments: FUE, FUT
Costs: 3000 hairs = £ 5200, 5000 hairs = £ 7400
Treatments performed by: Surgeons and technicians
Rating: 4.8

based on 26 Google reviews
Website: www.wmglondon.com/hair-transplant-bristol
Westminster Medical Group Bristol is just one of this company's locations across the UK. Its portfolio of hair loss treatments includes FUE and FUT transplants, along with:
FUE beard transplant
Eyebrow hair transplant
Scalp micropigmentation
Procedures are performed by GMC-registered surgeons and technicians. They offer free consultations for curious patients, which typically last for around 30 minutes. Online assessments are also available: complete a questionnaire and attach pictures to receive a personalised recommendation on the best hair restoration option for you.
These five clinics can provide different hair transplants, and cater to patients with various hair loss conditions. Costs can be high in Bristol or anywhere else in the UK, so consider each clinic's pricing and financing options carefully before you make a decision.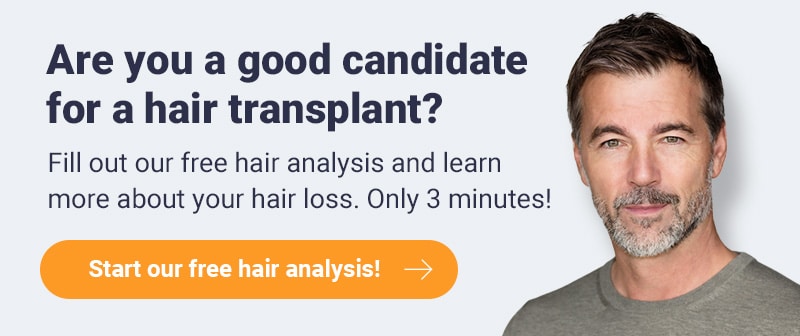 Is a hair transplant in Bristol worth it?
If you are struggling with hair loss, and want a much-needed confidence boost, a hair transplant is well worth your time and money.
The surgery is highly sophisticated, promising a high success rate with minimal recovery time. It's no wonder over 90% of patients have reported a positive impact after treatment.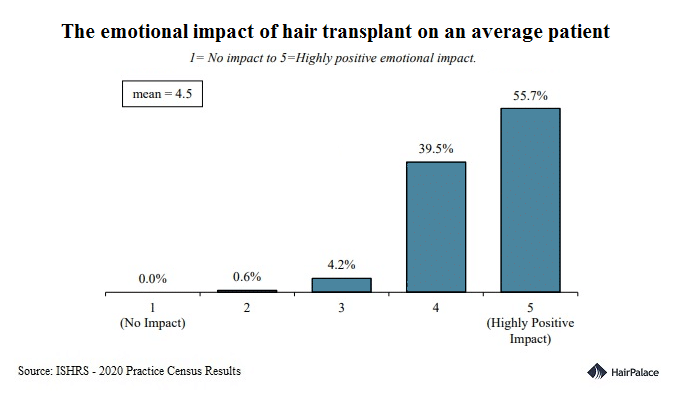 But is Bristol the right place to have the procedure done? Many people assume the only affordable option is to travel abroad for surgery.
Let's take a quick look at the pros and cons of choosing Bristol:
Pros
Cons
Great selection of clinics
Prices may be higher
Well regulated industry
Packages are usually not all-inclusive
In-person meetings available
Longer waiting lists
Clinics are easy to reach post-surgery
Same quality of procedure
and care is more affordable abroad
Results with Bristol hair transplant
Hair transplant in Bristol: Reviews Comparison
We've compared for you the 5 best hair transplant clinics in Bristol based on their Google reviews. Find out which hair clinic got the most and the best reviews from their patients.
Clinic name
City
Google rating
Landmark Clinic
Bristol
5.0
based on 40 Google reviews
Hair Transplant Bristol
Bristol
No reviews
UK Hair Clinics
Bristol
4.5
based on 17 Google reviews
Vinci Hair Clinics
Bristol
4.8
based on 16 Google reviews
Westminster Medical
Bristol
4.8
based on 26 Google reviews
HairPalace Hungary
Budapest
4.9
based on 341 Google reviews
Find the most suitable hair transplant clinics near you
Are the clinics above not suitable for you? You have several more options across the country and abroad:
HairPalace performs FUE hair transplants in Budapest to keep prices up to 70% lower than average UK rates. We offer online consultations, so you can talk to one of our specialists and learn more about our state-of-the-art procedures in detail. Get in touch to start your journey to restored hair now!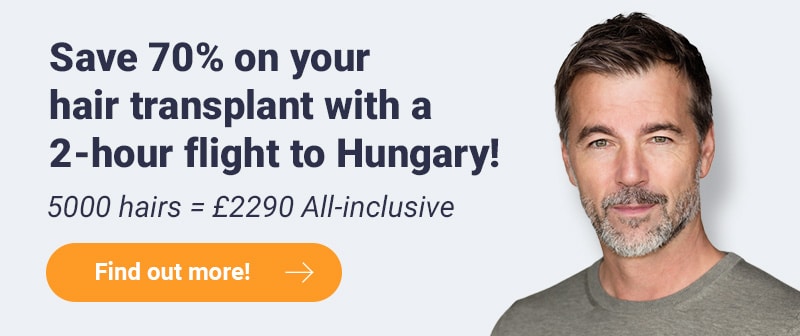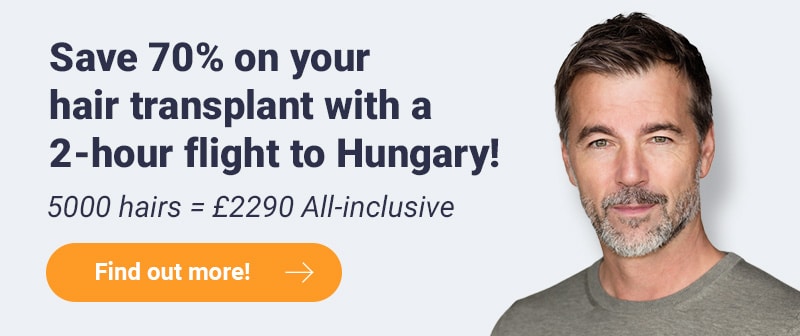 FAQ
How much does a hair transplant cost in Bristol? 
Prices vary depending on the type of surgery, the amount of hair you want to be restored, and the clinic's available packages. Generally speaking, you can expect to pay between £3,000 to £10,000 for a hair transplant in Bristol.
Alternatives to a hair transplant in Bristol?
Bristol offers a variety of non-surgical hair loss treatments for you to consider. These include injection treatments such as PRP (platelet-rich plasma) and mesotherapy (nutrients). You can also consider laser hair loss therapy. 
HairPalace relies on scholarly sources, including peer-reviewed articles, as well as publications of medical associations and academic & research institutions. We follow strict sourcing guidelines and avoid tertiary references. Read our editorial policy for further information on how we keep our content up-to-date and accurate.