Hair Transplant in Birmingham – TOP 5 Clinics
Here are the TOP 5 Clinics in Birmingham:
If you're losing your hair and want to permanently restore growth in thinning or bald areas, a hair transplant could be the ideal solution. And Birmingham has several respected hair clinics for you to choose from.
Various techniques are available, comprising traditional and state-of-the-art options. Prices differ from one clinic to the next — not to mention the quality of the results.
Some clinics provide patients with a better experience and more effective treatments than others. Sadly, picking the wrong one could leave you with unsatisfying hair restoration that looks unnatural and fails to achieve the coverage you hope for.
That's why it's so important to research Birmingham hair clinics carefully, so you can make a fully informed choice.
And while it's easier to explore local clinics than ever, you may not know where to start your search when you have so many options to choose from.
But HairPalace will make it simpler for you with this guide to the TOP 5 hair transplant clinics in Birmingham!
We'll compare each clinic based on specific criteria, including treatment prices, transplant methods, staff, and more. Read on for all the information you need on Birmingham's finest hair clinics.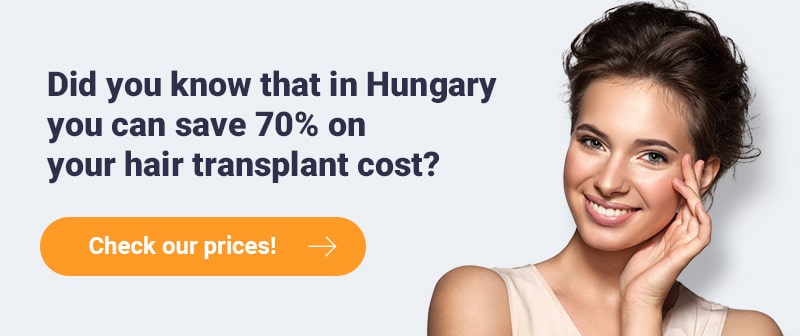 1. Hair Growth Centre
Location:
Unit 9 The Cloisters
11 – 12 George Road
Edgbaston, Birmingham
B15 1NP
Treatments: FUE (Follicular Unit Extraction)
Costs: No information available
Treatments performed by: 7 hair transplant doctors
Rating: 4.9 on Trustpilot (out of 906 reviews)
Website: www.hairgrowthcentre.com
Hair Growth Centre is one of the UK's biggest hair restoration brands, and has clinics in Manchester, London, and Essex. It invests in an extensive training program for its surgeons, and provides tailored treatments based on each patient's stage of hair loss.
Hair Growth Centre offers a diverse range of treatments for males and females. Options include:
Afro hair transplants
Eyebrow transplants
Beard transplants
Non-surgical micro grafting
Intense photo-diode therapy
The Hair Growth Centre has 7 experienced hair transplant surgeons available to perform treatments and lead teams.
2. Este Medical Group
Location:
9 Portland Rd
Birmingham
B16 9HN
Treatments: FUE, DHI (Direct Hair Implantation)
Costs: No information available
Treatments performed by: Team of consultants
Rating: 4.9 on Trustpilot (out of 1371 reviews)
Website: www.estemedicalgroup.uk
The Este Medical Group was established more than 20 years ago, founded by Managing Director Sam Cinkir. The company has achieved significant success since it began treating patients, and has several reputable clinics across the globe.
Patients can visit the Este Medical Group in Birmingham, Glasgow, Istanbul, Romania, Milan, Bangladesh, and other UK cities.
You can choose from either FUE or DHI hair transplants to treat numerous conditions, such as male pattern hair loss. But the clinic also provides:
Beard transplants
Eyebrow transplants
Laser hair regrowth
The Este Medical Group specialises in treatments for males and females. Its international team comprises more than 300 professionals.
3. Enhance Hair Restoration
Location:
60 Halesowen Rd
Lydiate Ash, Bromsgrove
B61 0QL
Treatments: FUE, FUT (Follicular Unit Transplantation), Smart Graft Transplants, Robotic Hair Restoration
Costs: £3,000+
Treatments performed by: Dr. Peter Williams, Dr. Ganesh Krishnan, and additional team members
Rating: 4.6 on Google Reviews (out of 11 reviews)
Website: www.enhancehairrestoration.co.uk
Enhance Hair Restoration is a privately owned company with multiple UK locations beyond Birmingham, including Leeds, Manchester, Cardiff, and Belfast. Patients can choose from the following hair transplant options:
FUE
FUT
Robotic Hair Restoration (ARTAS)
Smart Graft Transplants
The clinic also offers non-surgical treatments and scalp micropigmentation for those who would prefer to avoid invasive solutions. The ARTAS system enables surgeons to perform transplants using a precise robotic tool.
Enhance Hair Restoration's treatments are performed and overseen by Dr. Peter Williams and Dr. Ganesh Krishnan. Dr. Williams has performed hair restoration and cosmetic treatments for more than a decade. He has helped thousands of patients in the UK with hair transplants.
Dr. Krishnan is a registered member of the General Medical Council (GMC), American Board of Hair Restoration Surgeons (ABHRS), and other notable organizations.
4. HLC: The Hair Loss Clinic
Location:
Pure Offices Ltd,
Broadwell Road,
Oldbury, West Midlands
B69 4BY
Treatments: FUE
Costs: No information available
Treatments performed by: Surgeons
Rating: 4.5 on Google Reviews (out of 16 reviews)
Website: www.hairlosstreatmentclinics.co.uk
HLC was launched to bring cutting-edge hair loss treatments to the UK, and the franchise has since opened 25 clinics throughout the country. Patients can visit HLC in Bolton, Carlisle, Brighton, Chester, Leicester, London, Newcastle, and Liverpool.
It treats patients with surgical and non-surgical procedures, and receives referrals from professionals in varied areas (e.g., doctors, beauticians).
HLC's portfolio of treatments includes:
FUE
Unique Hair Replacement Systems for females experiencing hair loss
Laser Hair Retention
HLC's website includes a wealth of stories from satisfied customers, offering an insight into the results previous patients have achieved.
The franchise is continually expanding and adding to its list of clinics, and invites franchisees from the UK and Europe to operate new branches under the HLC name.
5. The Private Clinic
Location:
88 Hagley Road
Birmingham
B16 8LU
Treatments: UFUE (Unshaven FUE)
Costs: Approx £2.50 per hair
Treatments performed by: Mr. Michael Mouzakis, Dr. Ismail Ughratdar, Dr. Furqan Raja, Dr. Raghu Reddy
Rating: 4.9 on Google Reviews (out of 1222 reviews)
Website: www.ultrahairclinic.co.uk
The Private Clinic was established in 1983, and treats patients with hair transplants, body sculpting, cosmetic surgery, and more. Its selection of surgical and non-surgical hair loss solutions encompasses:
FUE
TrichoTest
Mesotherapy for hair loss
Its team of surgeons and doctors are trained in a broad spectrum of cosmetic treatments, from hair transplants to dermal fillers. The Private Clinic is also known for breast augmentation, VASER liposuction, rhinoplasty, and a host of other aesthetic treatments.
The Private Clinic's website offers patients considering hair loss detailed information on its transplants. The consultation process, the FUE procedure, and aftercare are all covered.
And The Private Clinic's roster of surgeons and doctors is vast. It comprises dozens of specialists trained in hair restoration, reconstructive surgery, liposuction procedures, and more.