Hair Transplant in Australia — TOP 10 Clinics in 2022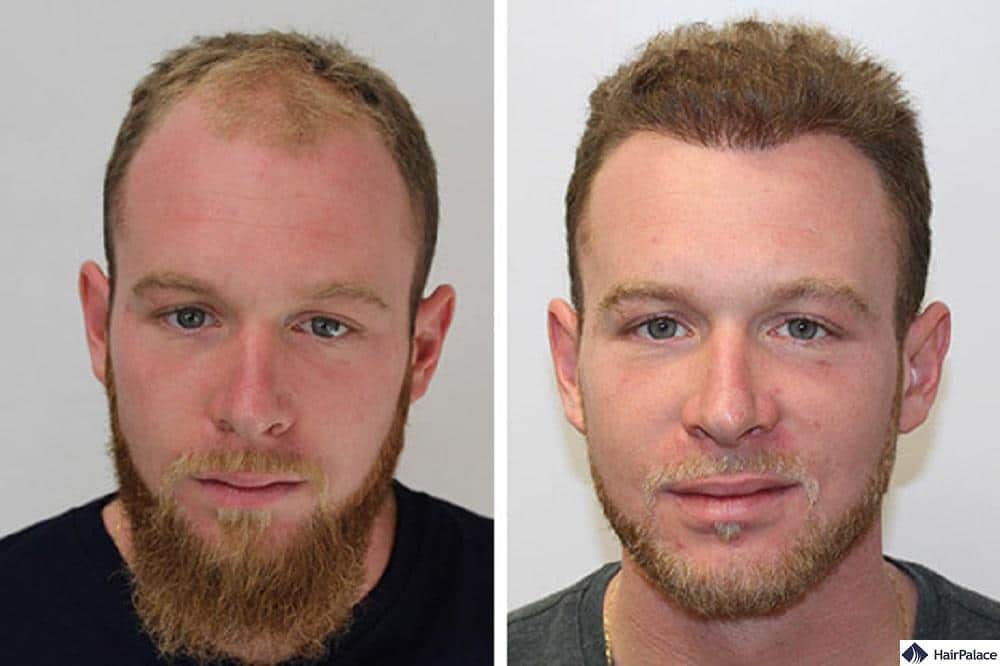 Choosing a hair transplant clinic in Australia can be daunting, but with the right information it will be easier.
That's why it's important to choose your clinic carefully – so you'll get the desired results.
The following guide will help you learn more about the top 10 hair transplant clinics in Australia. The best clinics were selected by our specialists for their level of service, staff, and fees.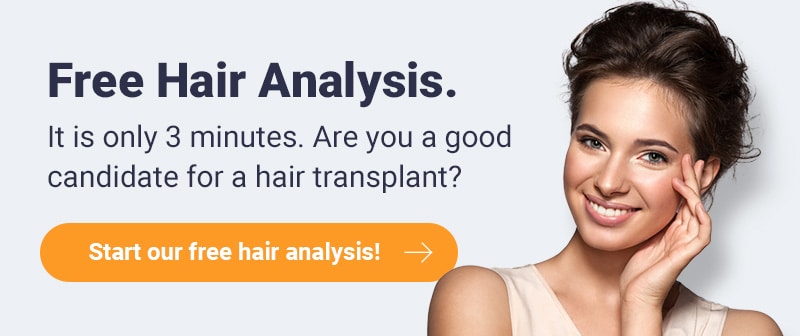 Fast facts
Hair transplants in Australia
Techniques
FUT, FUE and DHI
Duration of surgery
6 to 8 hours
Anesthesia
local anesthesia
Shaving
required
Pain
none to slight
Potential side effects
swelling, redness, numbness of the scalp
Scarring
practically undetectable
Recovery
FUE and DHI: 7-10 days
FUT: around 10-14 days
Return to work
in 2-5 days
Exercise
from 3-4 weeks post-op
Hair wash
2 weeks after treatment
Result
in 12-15 months
Price: How much does a hair transplant cost in Australia?
Hair transplants can be expensive, and your budget can often dictate what kind of surgery you have, and where.
With value in mind, we've compared the hair transplant prices from the top 10 clinics across Australia. Our data includes small and large-scale surgeries and gives you an overall picture of how much your surgery can cost.
The prices are based on information provided by doctors, users or other portals. The actual prices can only be determined after a medical consultation, taking into account the physical requirements and individual wishes.
How many grafts will you need?
The price and scale of a hair transplant are usually defined by how many hair grafts you have implanted. Every patient is unique and you will only know how many you will need during your consultation.
That said, our diagram below gives you a rough estimate of how many grafts are required when treating the six main regions of hair loss.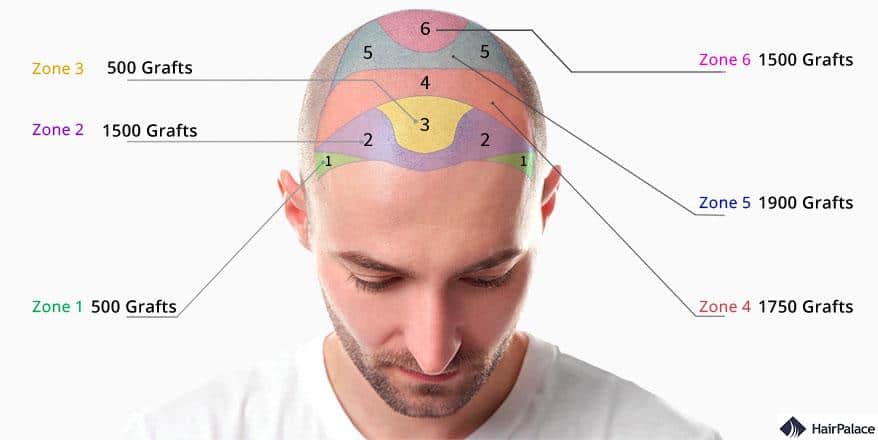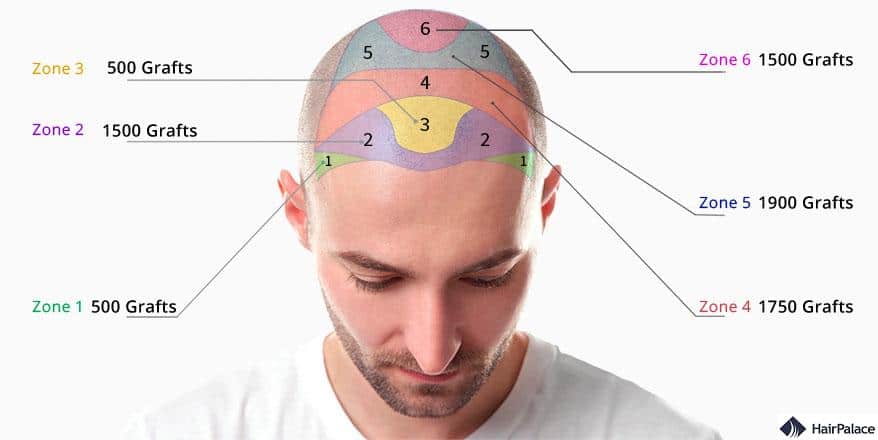 What is included in the hair transplant price in Australia?
Hair transplant surgery can be expensive. To help patients, clinics offer a range of packages to make procedures more inclusive and affordable.
Although every package is unique to that clinic, most will include the following:
A consultation with a specialist
The surgery
A prescription for medication
Aftercare, including follow-up appointments and examinations
Customer support
Advantages and disadvantages of a hair transplant in Australia
Australia is home to some of the best clinics with the best surgeons in the world. But still, is it the right fit for you and your hair transplant?
Let's weigh up the advantages and disadvantages.
Advantages
Wide selection of clinics across the country
Well-regulated industry
Minimal travel required
Follow-up appointments available
Disadvantages
Often more expensive than clinics abroad
Price may not be all-inclusive.
Longer waiting times
Clinics abroad can offer the same procedure options, often cheaper.
With world-class clinics and renowned surgeons, Australia is well-respected within the hair transplant industry. But is it your only choice?
We recommend that you compare prices and packages from Australian clinics with those from abroad – only then can you make an informed decision.
The TOP 10 hair transplant clinics in Australia
Australia has countless world-class hair transplant clinics across the country. Deciding on which one offers you the best service can be a difficult thing to work out.
With that in mind, we've compiled a list of 10 of the best hair transplant clinics in Australia. Using verified past patient reviews, your hair surgery is in safe hands with our recommendations.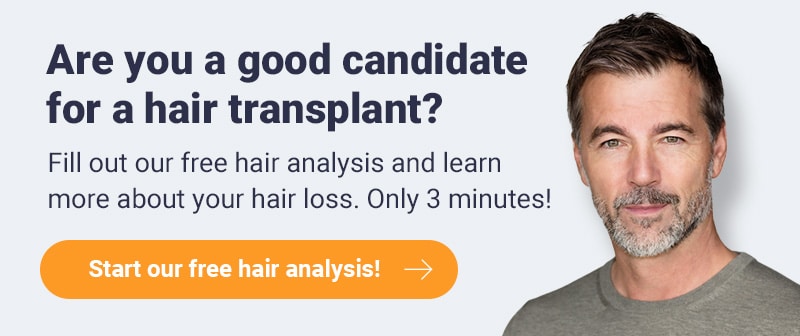 1. The Crown Clinic
Location:
14/187 Macquarie St,
Sydney NSW 2000

Treatments: FUE, Scalp Micropigmentation
Costs: 3000 hairs = 4990 $, 5000 hairs = 7500 $
Treatments performed by: Dr. Tony Prochazka, Dr, Ramin Amighian and Dr. Raphael Dworkin-Basilio
Rating: 4.5

based on 88 Google reviews
Website: crownclinic.com.au
With over 20 years of outstanding patient care, The Crown Clinic has become one of Australia's leading hair transplant clinics.
A team of highly-skilled doctors, including renowned Dr. Tony Prochazka, ensures great results from a range of services offered.
From FUE transplantation, which promises a fast recovery, minimal scarring, and great, natural-looking hair, to micro-pigmentation, to growth factor therapy and more, the clinic provides a range of effective packages to treat any state of hair loss and budget.
Consultations are offered for free and can be conducted over the phone, on Skype, or in person, ensuring you can start your hair recovery from anywhere in the world.
2. SHT – Sydney Hair Transplant
Location:
37/256 Chapel Rd Bankstown
Sydney NSW 2200
Treatments: FUT and FUE methods
Costs: 3000 hairs = 6900 $, 5000 hairs = 9900 $
Treatments performed by: Dr. Jassim Daood and his medical team
Rating: 3.0

based 6 Google reviews
Website: www.sydneyhairtransplant.com.au
The Sydney Hair Transplant clinic is home to some of the country's most experienced specialists in the hair transplant industry.
By offering free consultations, and having a reputation for providing affordable packages that yield great results, it's no wonder many men and women suffering hair loss visit SHT first.
The head of the clinic, Dr. Jassim Daood, is one of the most renowned in the country and has over 30 years of experience. He is a member of the International Society of Hair Restoration Surgery and specializes in the two most common hair transplant procedures, FUT and FUE. Suffice to say, your hair is in safe hands here.
3. Elite Hair Clinic
Location:
BMA House,
Suite 701, Level 7/135 – 137
Macquarie St,
Sydney NSW 2000
Treatments: FUE, beard & eyebrow transplants
Costs: 3000 hairs = 7200 $, 5000 hairs = 12000 $
Treatments performed by: Dr. Sam Freedman & Thelma Milsop, Senior FUE Technican
Rating: 4.8

based 22 Google reviews
Website: elitehairclinic.com.au
With over 25 years of experience and a mission to provide excellent care at affordable prices, the Elite Hair Clinic in Syndey comes highly recommended.
Led by head surgeon Dr. Sam Freedman, the clinic has a team of highly skilled doctors and technicians, all of whom are trained in Australia, the USA, and the U.K.
This clinic specializes in FUE surgery, which boasts quick recovery, minimal scarring, and excellent, naturally-looking hair. And with a free, no-obligation consultation on offer, it's no wonder both men and women visit Elite Hair Clinic first, to start their hair restoration off.
4. Dr Hair Clinic (DHI Melbourne)
Location:
436 Victoria St,
North Melbourne
VIC 3051
Treatments: DHI (Direct Hair Implantation), beard & eyebrow transplant, PRP
Costs: 3000 hairs = 7500 $, 5000 hairs = 12500 $
Treatments performed by: Medical Director Dr Baj
Rating: 5.0

based 25 Google reviews
Website: www.drhair.com.au
With over 2,000 hair, beard, and eyebrow transplants performed and counting, the Dr. Hair Clinic in Melbourne comes highly recommended.
Specializing in Direct Hair Implantation DHI), the clinic is the only certified and authorized clinic to perform the surgery in Melbourne.
Led by Medical Director Dr. Baj, the clinic caters to both small and extensive hair restoration and provides a holistic approach to patient care. The clinic also offers free consultations, making them a great clinic to visit for curious patients with questions to ask.
5. MediHair Hair Transplant Melbourne
Location:
Suite 703/1
Queens Rd,
Melbourne
VIC 3004
Treatments: FUE, FUT, SMP
Costs: 3000 hairs = 8200 $, 5000 hairs = 13990 $
Treatments performed by: Dr Mario Marzola & his team
Rating: 4.6

based 34 Google reviews
Website: medihairtransplant.com.au
With a team of exceptionally skilled surgeons, technicians, and stylists, MediHair Hair Transplant clinic in Melbourne has an impeccable reputation for hair restoration.
Offering both FUT and FUE surgery, patient care is always at the center of MediHair's work ethic. Their core goal is to offer natural-looking, fast-recovery hair loss solutions.
And because they offer free private and confidential consultations, many people decide to start their journey with this clinic in particular.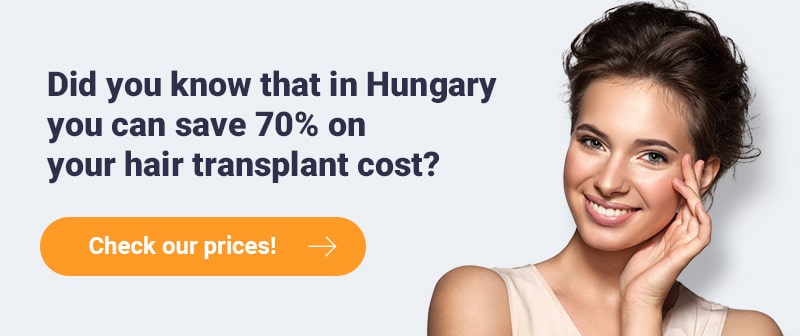 6. Gro – Melbourne Clinic
Location:
Level 1/893
Collins St,
Docklands
VIC 3008
Treatments: FUE and PRP
Costs: 3000 hairs = 12500 $, 5000 hairs = 17500 $
Treatments performed by: Dr Alexis Suevo and other hair transplant specialists
Rating: 4.2

based 23 Google reviews
Website: groclinics.com.au/hair-transplant/clinic/melbourne/
Offering free consultations and written guarantees for a natural result, the Gro Clinic in Melbourne is one of the first choices for many men and women considering hair transplant surgery.
Specializing in minimally invasive FUE surgeries, the Gro chain can be found in other Australian cities, including Sydney, Brisbane, Perth, and the Gold Coast, making appointments easy to attend and widely available.
7. The Knudsen Clinic Brisbane
Location:
7/50 Sherwood Rd,
Toowong
QLD 4066
Treatments: FUT (Strip), FUE and ARTAS (Robotic FUE)
Costs: FUE & ARTAS: 3000 hairs = 13200 $, 5000 hairs = 18150 $
FUT: 3000 hairs = 10450 $, 5000 hairs = 15400 $*
Treatments performed by: Dr Russell Knudsen & his team
Rating: 5.0

based 1 Google reviews
Website: knudsen.com.au
Established in 1984, the Knudsen Clinic is regarded as a pioneering clinic in Australia for hair transplant surgery.
The clinic prides itself on its effective, undetectable, and affordable hair loss surgeries, for both men and women. A range of services, including laser cap therapy, scalp micro-pigmentation, FUE & FUT surgery, and ARTAS robotic hair restoration, is available.
And with several clinics across Australia, including Brisbane, Sydney, Melbourne, and Canberra, Dr. Knudsen and his team of specialists have performed over 10,000 surgeries and counting.
8. Eleventh Heaven Hair Transplant Clinic
Location:
37 Doggett St,
Teneriffe
QLD 4005
Treatments: NeoGraft FUE & PRP
Costs: 3000 hairs = 9000 $, 5000 hairs = 14500 $
Treatments performed by: Dr. Ricky Sia
Rating: 4.9

based 32 Google reviews
Website: eleventhheaven.com.au
Located in the heart of Teneriffe, Brisbane, the Eleventh Heaven Clinic has an impeccable reputation for offering high-quality patient care and the most advanced techniques in the industry.
Suitable for both men and women, the clinic offers a range of advanced treatments, such as FUT and FUE, to non-surgical alternatives like injectables, and more. Utilizing NeoGraft technology, surgeries have shorter recovery times, while still yielding excellent results.
Led by the renowned Dr. Ricky Sia, he brings a wealth of experience from both the U.k. and across Australia and is an exam-certified Fellow of CPCA, the Cosmetic Physicians College of Australia.
9. Dr Anh Medical Aesthetics Perth
Location:
Crown Metropol Perth,
Perth, 23 Bolton Ave,
Burswood WA 6100
Treatments: NeoGraft hair transplant
Costs: 3000 hairs = 9900 $, 5000 hairs = 15000 $
Treatments performed by: Dr Anh Nguyen & other doctors
Rating: 4.6

based 171 Google reviews
Website: www.dranh.com.au
As one of the leading plastic surgeons in the country, Dr. Anh Nguyen's Clinic is infamous for its advanced procedures and highly capable team of specialists.
One of their signature treatments, the NeoGraft®, is an automated hair transplant system that achieves incredibly natural-looking results – with a fast recovery and no scars guaranteed.
As well as being available for walk-ins in Perth, the clinic also offers virtual consultations, meaning you can start your hair transplant journey from anywhere in the world.
10. Epiclinic Adelaide
Location:
245 Wakefield St,
Adelaide
SA 5000
Treatments: FUE & scalp micropigmentation
Costs: 3000 hairs = 11000 $, 5000 hairs = 16000 $
Treatments performed by: Dr Molton's team of advanced hair transplant nurses and clinicians
Rating: 4.7

based 46 Google reviews
Website: epiclinic.com.au
Helmed by Dr. Molton, who has over 28 years of experience in the industry, the clinic has a team of highly skilled nurses and clinicians and offers a range of hair restoration procedures.
The most popular of course is FUT and UE procedures, but the clinic also offers a host of non-surgical treatments, including hair tattooing and eyebrow lifting.
And with accreditation from the Australian Council of Healthcare Standards, Epiclinic Adelaide has a proven track record for providing only the highest quality patient care and yields amazing results.
Latest trends and statistics in hair implants in Australia
The hair transplant industry is constantly evolving, yielding better results, quicker.
According to the latest 2022 practice census of the International Restoration Society, the last few years have brought significant changes to the industry.
Below are some key insights into the Australian hair transplants are performed in Australia: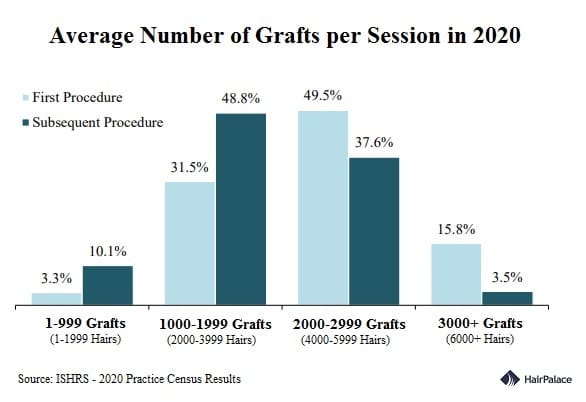 One of the biggest changes is how many grafts patients opt for in their first procedure.
Although your surgeon will recommend you the most suitable surgery size during the consultation, most patients opted for 2000-2999 grafts in their first procedure.
Their second and subsequent procedures are smaller, at 1000-1999 grafts, indicating they go for smaller, touch-up treatments.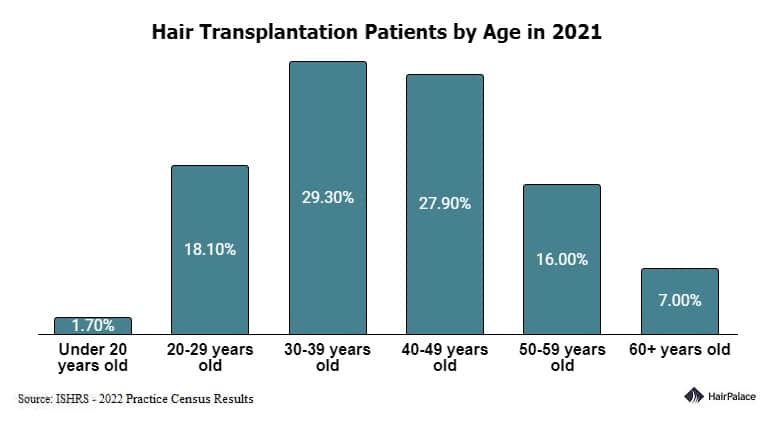 The statistics show that most patients who underwent hair transplant surgery were between 30 and 50 years of age.
That said, people outside of this range can still make for ideal candidates. Patients in their 20s and 60s can still undergo treatment, so long as their hair loss has stagnated and they're in good health.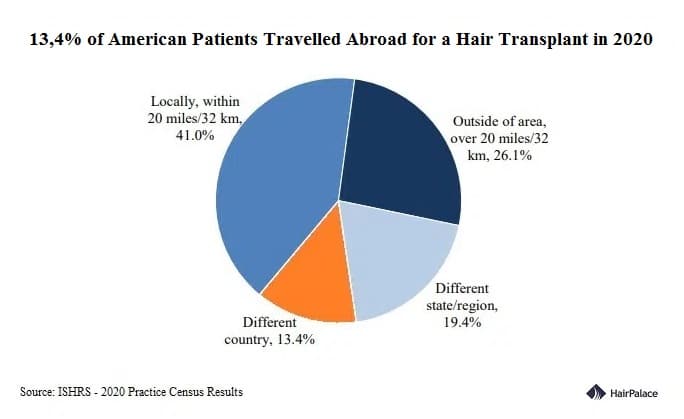 Recently, an increasing number of patients are traveling abroad for their hair transplants, for many reasons.
The most common is that Australian clinics are often very expensive. Overseas clinics offer cheaper packages, while still providing great patient care.
TOP 3 hair restoration techniques in Australia
Clinics in Australia offer a wide range of treatment options for patients. Statistics from 2022 show quite clearly that 3 procedures are the most popular with patients.
FUE is the most popular, with FUT and a combination of both coming in second and third place.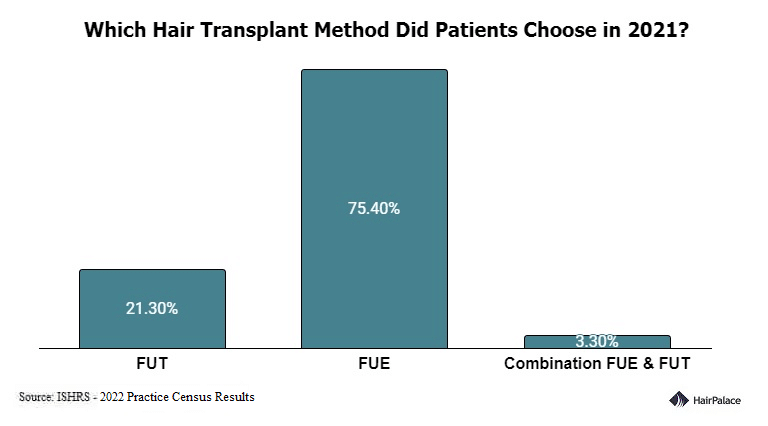 1. FUE hair transplant in Australia
Undoubtedly, the most popular procedure in Australia is Folluicar Unit Extraction, also known as FUE.
Why? FUE is one of the least invasive hair transplant surgeries in the industry. It leaves virtually no signs of scarring and promises a quick recovery.
The surgery itself is very straightforward and has only two stages. Your surgeon will harvest hair follicles one by one with a micro punch. Then, they will open channels in the receiving area and implant the grafts.
2. DHI hair restoration
Direct Hair Implantation, also known as DHI, is very similar to FUE, with one exception; there are no channels made during implantation.
Instead, your surgeon will use a special implanter pen to insert grafts directly into thinning areas. DHI is especially effective at increasing density in smaller targeted areas.
3. FUT or strip hair transplant
Another popular choice is Follicular unit transplantation, often shortened as FUT or called a 'strip hair transplant'.
Your surgeon will cut a narrow strip from a donor area, to extract a bigger number of grafts. It's an effective procedure for treating large areas of hair loss.
FUT is generally a more invasive surgery and may leave linear scarring and require longer recovery.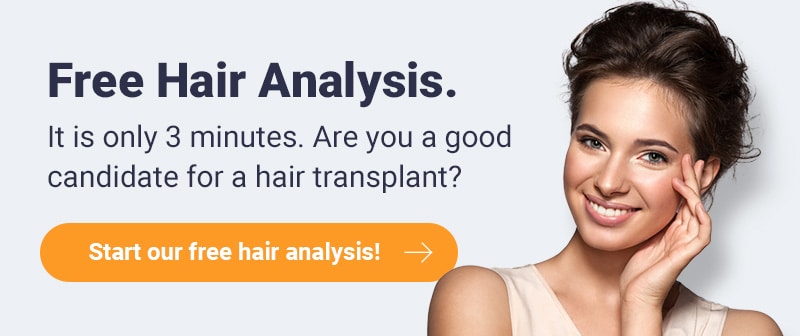 3 steps to getting a hair transplant in Australia
1. Consultation
Every hair transplant journey in Australia will start with an in-depth consultation.
During your consultation, a doctor or trained specialist will examine your scalp to see the extent of your hair loss. They will ask you some medical questions and highlight any risks or complications of surgery.
You will be recommended the best procedure for your hair transplant, and invited to ask any questions you have about the procedure.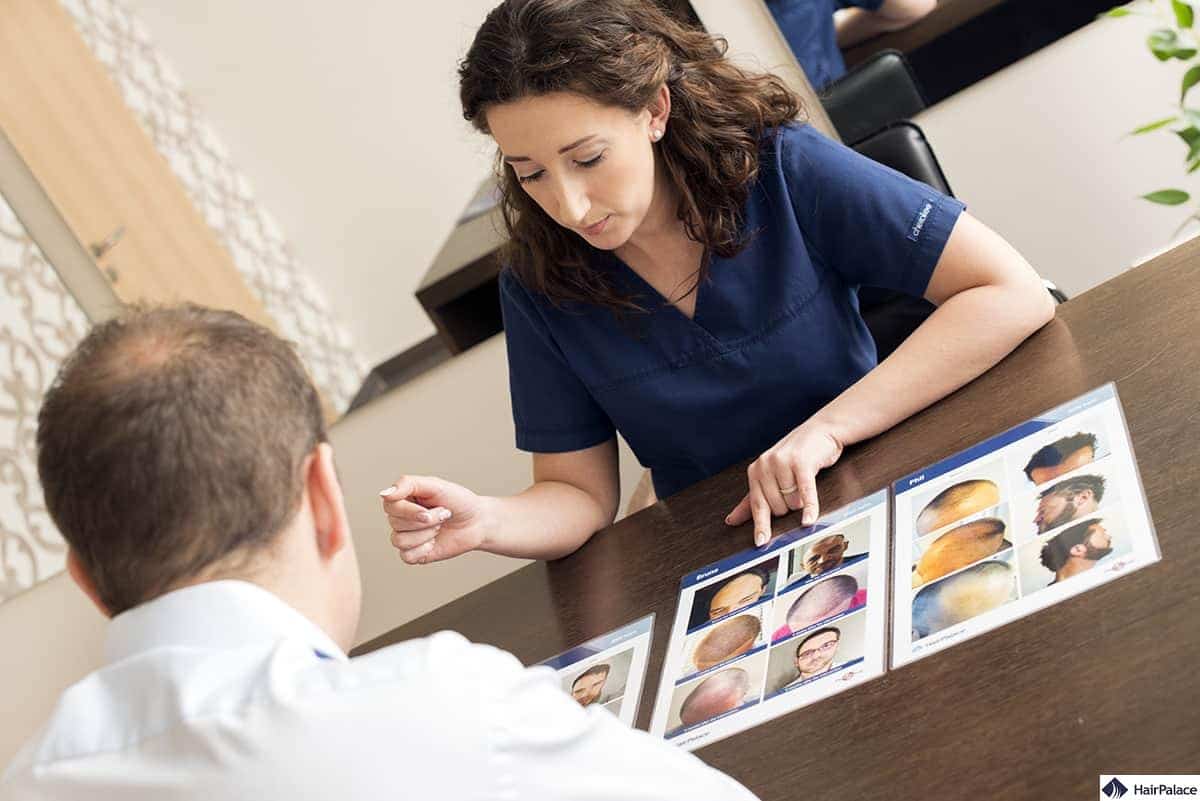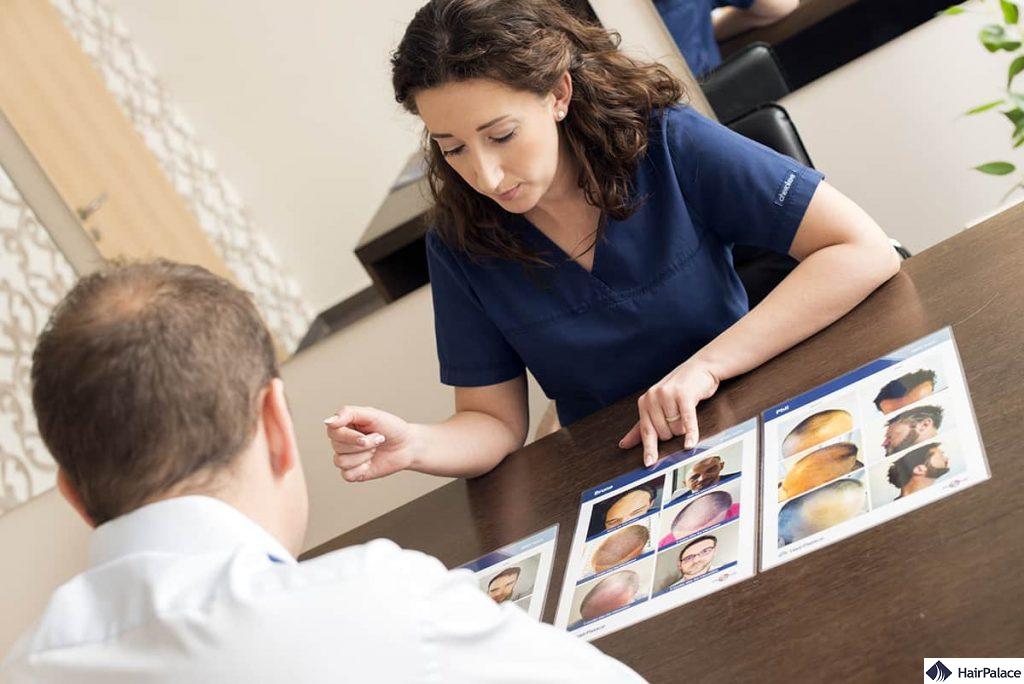 2. How is hair restoration in Australia performed?
Hair transplant surgery usually takes between 6 and 8 hours. It starts early in the morning at around 8am.
First, a team of specialists will prepare you for your surgery. This usually involves taking some medication and having your hair shaved.
You will meet with your surgeon for a consultation, and the procedure will then begin.
Your doctor will disinfect your scalp and administer lidocaine injections, which numbs your scalp.
Once numb, your surgeon will begin to extract hair follicles. Technicians will be on-hand to prepare extracted follicles for implantation.
Once extraction is complete, there will be a short break.
Afterward, your scalp will be disinfected and numbed again.
Your surgeon will begin opening channels in your scalp, and implant grafts safely
After the procedure, your surgeon will explain all the aftercare instructions you must follow. You will be given medication you must take during your recovery.
Once you are feeling better and your team is happy with your progress, you'll be allowed return home.
3. Aftercare
You will have to follow a strict aftercare regimen following your surgery. Instructions will likely be:
Using sterile saline sprays to clean your scalp
Taking antibiotics
Avoiding hats, scarves, and harsh shampoo
Avoiding exercise, swimming, and tanning for 3-4 weeks
There are some common symptoms you should also be aware of. Most likely, you will have redness, scabs, and mild swelling around your forehead. Small wounds will heal in about 10-14 days, so you are advised to take a few days off work.
After 1 month, implanted hairs will fall out. You will begin to see regrowth after 3-4 months, where hair will regrow thicker.
Full recovery will take upwards of 12 months. All the while you should keep in contact with your clinic, and attend any check-ups they recommend.
Best hair transplant in Australia: Review comparison
Are you still unsure which hair clinic in Australia is the best fit? Wondering which clinic offers the best customer service? Price? Aftercare?
Hair transplant reviews are a great way of getting real, first-hand experience of how a clinic performs. Patients will answer all of your burning questions, and give you a clear picture of what to expect.
Clinic name
City
Google rating
The Crown Clinic
Sydney
4.5
based on 88 Google reviews
SHT – Sydney Hair Transplant
Sydney
3.0
based on 6 Google reviews
Elite Hair Clinic
Sydney
4.8
based on 22 Google reviews
Dr Hair Clinic
Melbourne
5.0
based on 25 Google reviews
MediHair Hair Transplant
Melbourne
4.6
based on 34 Google reviews
Gro – Melbourne Clinic
Melbourne
4.2
based on 23 Google reviews
The Knudsen Clinic Brisbane
Brisbane
5.0
based on 1 Google reviews
Eleventh Heaven Hair Clinic
Brisbane
4.9
based on 32 Google reviews
Dr Anh Medical Aesthetics
Perth
4.6
based on 171 Google reviews
Epiclinic Adelaide
Adelaine
4.7
based on 46 Google reviews
Video: Hair transplantation in Australia
Find the best hair transplant clinics near you
Hair transplants are very popular, and there are so many great clinics across Australia and around the world to choose from.
Our free hair transplant analysis takes only 2 minutes and offers you tailored advice on the best clinics in your locale.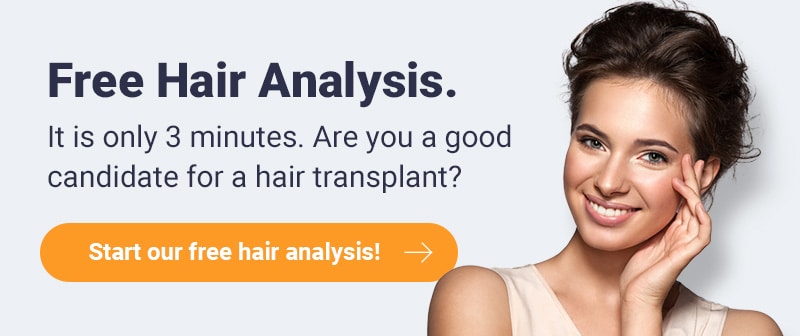 Last medically reviewed on June 30th, 2022
HairPalace relies on scholarly sources, including peer-reviewed articles, as well as publications of medical associations and academic & research institutions. We follow strict sourcing guidelines and avoid tertiary references. Read our editorial policy for further information on how we keep our content up-to-date and accurate.