Hair Transplant in Cardiff – TOP 5 Hair Clinics in 2023
Hair transplant in Cardiff is becoming one of the most popular procedures nowadays, as more and more people recognize the life-changing confidence boost it can give.
Cardiff is one of the most popular destinations for such surgery, with world-class clinics and renowned surgeons all dotted around the city.
But with so much choice, it can be difficult to know where to begin? At HairPalace, we're here to help you make an informed decision.
We've researched all of the clinics in Cardiff, and compared them across a variety of criteria including price, procedures, level of patient care, and staff qualifications.
We've narrowed our research down to the top 5 clinics in Cardiff. We're confident that each one has what it takes to restore your confidence, no matter what stage of hair loss you are currently in.
Cardiff hair transplants: What to expect
| | |
| --- | --- |
| Available methods | FUT, FUE and DHI |
| Procedure time | 6-8 hours |
| Type of anaesthesia | local |
| Return to work | 2-5 days |
| Recovery time | 1 week |
| Exercise | 2-3 weeks |
| Results | 12-15 months |
Price comparison: How much does a hair transplant cost in Cardiff
Cost is an important factor in every hair transplant procedure. You want the best patient care at an affordable rate.
With that in mind, we've researched the prices of all the top clinics found in Cardiff.
The prices are based on information provided by doctors, users or other portals. The actual prices can only be determined after a medical consultation, taking into account the physical requirements and individual wishes.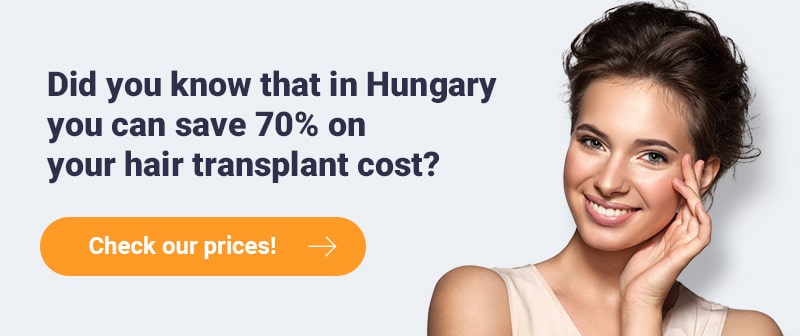 The best hair transplant techniques in Cardiff
Cardiff is a prime destination for hair transplant surgery. The clinics here all have exceptionally well-trained surgeons who offer a range of effective treatments for hair loss.
These range from FUT and FUE surgeries, to the DHI method. Statistics show that the most popular surgery in Cardiff is undoubtedly FUE, with over 75% of patients opting for it.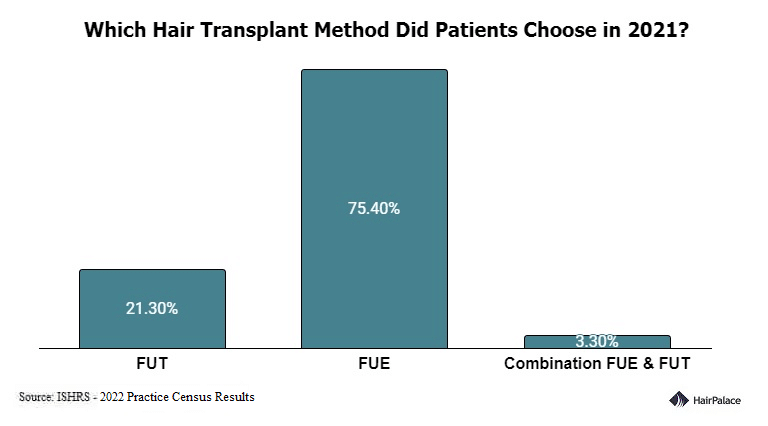 It's no surprise that FUE is the most popular choice. It is the least invasive surgery, leaving virtually undetectable scarring. It also promises a quicker recovery.
Specialized treatments like DHI and ARTAS robotic techniques are growing in popularity, but aren't readily available across all clinics.
During your consultation, your doctor will examine your scalp and offer their recommendation.
Are you an ideal candidate for a hair transplant?
More people are deciding to boost their confidence and restore their har to its former glory. So what makes someone an ideal candidate for a hair implantation?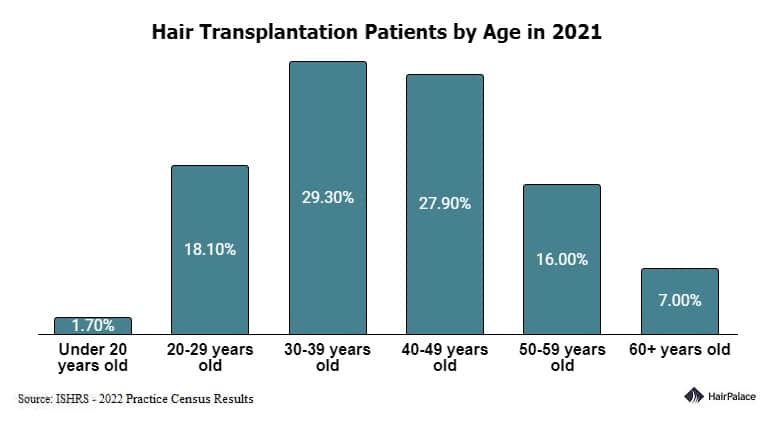 By examining some key statistics, we can see that the most common age for patients is between 30 and 50 years old.
People outside this bracket can still be ideal candidates, so long as you're in good health and your hair loss has reached a period of stagnation.
Some other influencing factors include:
The extent of hair loss
Quality of existing hair
Condition of your scalp
The results you are looking for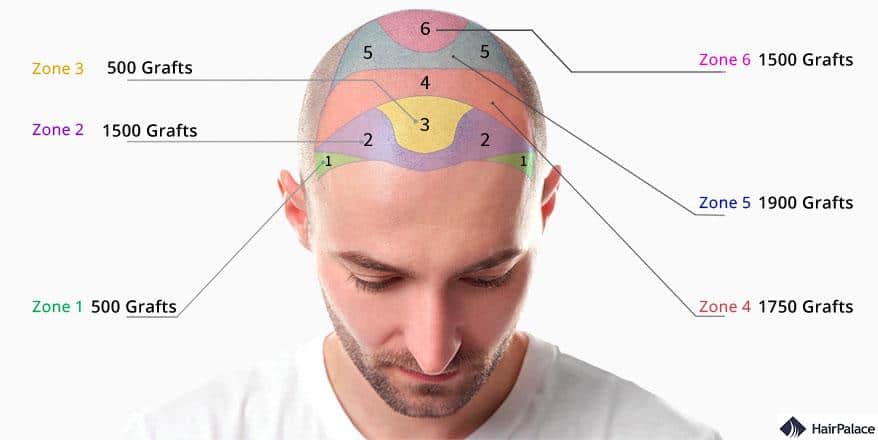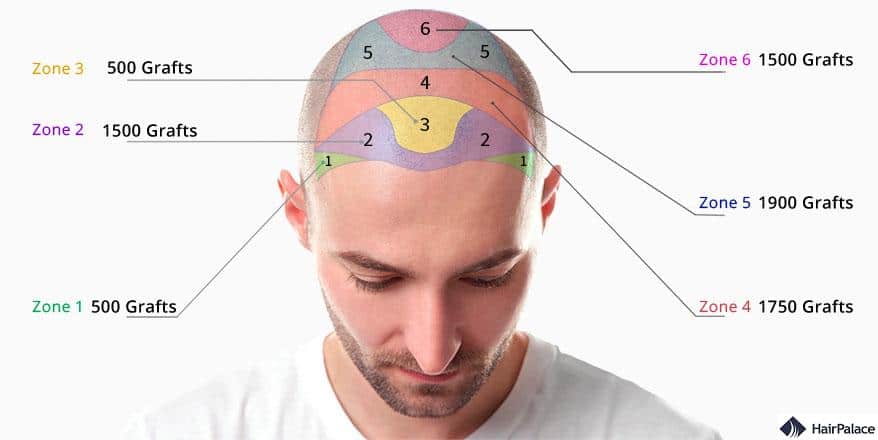 The TOP 5 hair clinics in Cardiff
A hair transplantation in Cardiff can effectively restore the density of your hair. But with so much choice between clinics, it can be hard to know where to start.
With that in mind, we've found the top 5 best hair clinics in Cardiff for you to consider. We've covered everything from prices, and available treatments, to patient reviews and more.
1. HeadQuarters Hair Transplants
Location:
44 Charles St,
St Davids Centre,
Cardiff CF10 2GE,
United Kingdom
Treatments: FUE (Follicular Unit Extraction), FUT (Follicular Unit Transplantation)
Costs: 3000 hairs = £ 4000, 5000 hairs = £ 6200
Treatments performed by: Hair transplant surgeons
Rating: 4.2

based on 18 Google reviews
Website: www.hqhairtransplants.com
Located in the heart of Cardiff's vibrant city centre, HeadQuarters Hair Transplants is at the forefront of hair transplant surgery in Wales.
This clinic specializes in the two most popular techniques; FUE and FUT and can correct many forms of male hair loss and pattern baldness. A team of renowned specialist surgeons ensures a high level of patient care, with every surgery yielding great, natural-looking results.
The clinic also provides non-invasive treatments like scalp micro-pigmentation, ensuring no matter your current hair loss state or budget, this clinic can offer you real solutions.
Finally, the clinic provides both in-person and online consultations, allowing you to start your journey from anywhere in the world. It also provides an extensive aftercare program, with regular checkups to ensure you recover quickly and your surgery yields excellent results.
2. Hair Transplant Cardiff Clinic
Location:
2 Fitzalan Rd,
Cardiff CF24 0EB,
United Kingdom
Treatments: FUE, FUT, DHI (Direct Hair Implantation)
Costs: 3000 hairs = £ 6000, 5000 hairs = £ 10000
Treatments performed by: Hair transplant surgeons
Rating: 5.0

based on 1 Google review
Website: www.hairtransplantcardiff.com
The Cardiff Hair transplant Clinic treats all forms of hair loss in both men and women and is known for providing excellent patient care and restoring natural-looking hair.
As part of the famous Harley Street Hair Transplant clinics, this clinic offers a range of effective surgeries and procedures that are sure to remedy any forms of hair loss you may be suffering from.
These include the popular FUE, FUT, and DHI surgeries. , as well as a beard, eyebrow transplants, and platelet-rich plasma therapy. Helmed by industry-renowned surgeons like Dr. Harpreet Kalra, surgeries are performed to the highest quality with incredible precision.
But don't take our word for it – trust past patient reviews. The clinic scores an amazing 4.6/5 on Trustpilot, where patients cite amazing results, kind, compassionate staff, and exceptional aftercare.
3. UK Hair Transplant Clinics
Location:
Alexandra Gate, 3,
Cardiff CF24 2UD,
United Kingdom
Treatments: FUE, FUT
Costs: 3000 hairs = £ 4500, 5000 hairs = £ 7500
Treatments performed by: Hair transplant surgeons
Rating: no information available
Website: www.ukhairtransplantclinics.co.uk/hair-transplants-bristol/
Offering free consultations to men and women, the UK Transplant Clinic in Cardiff is one of the first destinations for patients suffering from hair loss.
A range of procedures is offered here, including FUE and FUT surgery, as well as eyebrow and beard transplants, scalp micro-pigmentation, and non-surgical treatments like specialized shampoo, and vitamin and protein shake therapies.
There is no general price guide on the website – patients receive their individualized price during consultation. But to ensure patient satisfaction, the clinic offers a guarantee; if you're unhappy with your results, you can receive retreatment at no additional cost.
The clinic scores an impressive 4.7/5 on Trustpilot, where patients highlight the exceptional consultation process, friendly and professional staff, and natural-looking hair results.
4. Enhance Hair Clinic
Location:
18-19 Park Pl,
Cardiff CF10 3DQ,
United Kingdom
Treatments: FUE, FUT
Costs: 3000 hairs = £ 3000, 5000 hairs = £ 5000
Treatments performed by: Hair transplant surgeons
Rating: no reviews available
Website: www.enhancesurgicalhair.com
Enhance Hair Surgery has several clinics across the UK, including London, Belfast, Nottingham, and Cardiff.
Their Cardiff clinic offers a range of hair surgery options, including FUE and FUT, as well as facial hair transplantation. Not only that, but the clinic has access to some of the most cutting-edge technologies in the industry, like ARTAS, a robotic hair restoration technique known to produce natural-looking hair restoration.
And because Enhance Hair Surgery is registered with the Care Quality Commission, rest assured its services are of the highest quality in terms of patient care and safety.
Lastly, the clinic offers free consultations to patients, allowing you to ask any questions and get tailored advice on how to remedy your current hair loss.
5. FUE Clinics Cardiff
Location:
Regus House, Malthouse Ave,
Pontprennau, Cardiff CF23 8RU,
United Kingdom
Treatments: FUE, FUT
Costs: £5500 fixed fee
Treatments performed by: Surgeons and technicians
Rating: 4.8

based on 26 Google reviews
Website: www.fueclinics.com
The key is in the name – the FUE Clinics in Cardiff is a specialized clinic offering you the best possible FUE surgery for your hair loss.
FUE is undoubtedly the most popular procedure in the industry because it is the least invasive and leaves little to no scarring. The clinic also offers a range of other hair treatments, including beard, eyebrow, and body hair transplantation, as well as scalp pigmentation and hair treatments for women.
The clinic has an expert team of trichologists who can investigate and diagnose the causes of your hair loss and recommend an effective, individualized approach to remedy it.
The clinic scored 4.9/5 on Trustpilot, from 325 reviews. Past patients have highlighted the clinic's supportive staff, long-lasting results, and compassionate aftercare regime.
And with multiple clinics throughout the U.K., including Bristol, Machester, and Glasgow, appointments are readily available and easy to access.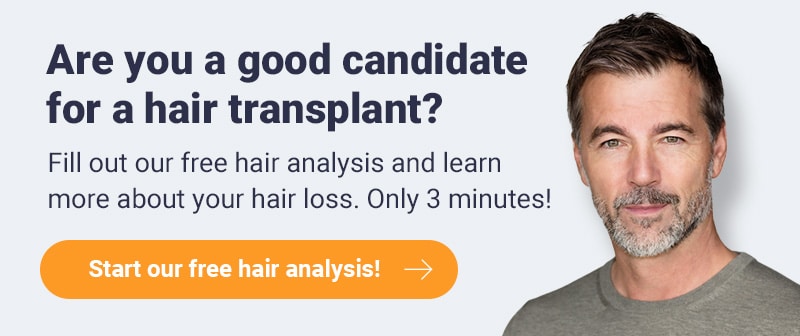 Is a hair transplant in Cardiff worth it?
A Cardiff hair restoration surgery is often life-changing, giving you a much-needed confidence boost and restoring your hair to its former glory.
It's no wonder that over 90% of patients have reported a positive emotional impact after treatment, as the surgery promises a high success rate with quicker and quicker recovery.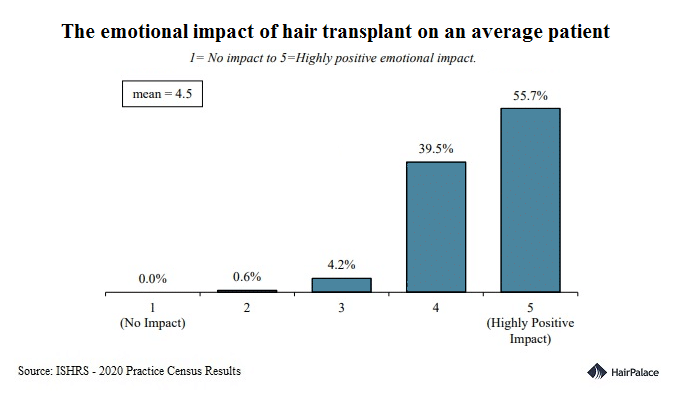 But there are now clinics all over the world vying for your business. So is Cardiff the right destination to have your procedure done?
Let's take a look at the pros and cons of choosing a clinic in Cardiff:
Pros
Cons
Wide variety of clinics to choose from
Often more expensive
Well-regulated industry
Some packages may not be all-inclusive
Face-to-face consultations available
Longer waiting lists
Minimal travel required
The same quality of care
can be much cheaper abroad
What are the results of a Cardiff hair transplant?
Best hair transplants in Cardiff: Reviews comparison
Cardiff has so many excellent clinics. No doubt you're wondering which one offers you the best service? We've compared all of them, across several categories and whittled our selection down to the best 5 hair clinics in Cardiff.
We've used verified patient reviews to highlight the best clinics, with the best results!
Clinic name
City
Google rating
HeadQuarters Hair Transplants
Cardiff
4.2
based on 18 Google reviews
Hair Transplant Cardiff Clinic
Cardiff
5.0
based on 1 Google reviews
UK Hair Transplant Clinics
Cardiff
Not yet rated.
Enhance Hair Clinic
Cardiff
Not yet rated.
FUE Clinics Cardiff
Cardiff
4.8
based on 26 Google reviews
HairPalace Hungary
Budapest
4.9
based on 244 Google reviews
Find out more about the best hair transplant clinics
Still undecided about which clinic is best for your hair transplant in Cardiff?
Don't worry – hair transplant surgery is a big commitment, and finding the right clinic requires time and research. And we are here to help!
Check out other options in the country and abroad:
HairPalace performs cutting-edge FUE procedures in a state-of-the-art clinic in Budapest. Our prices are up to 70% lower than the average UK rates.
We offer online consultations where you can get answers to all your important questions. Get in touch and start your hair transplant journey with us today!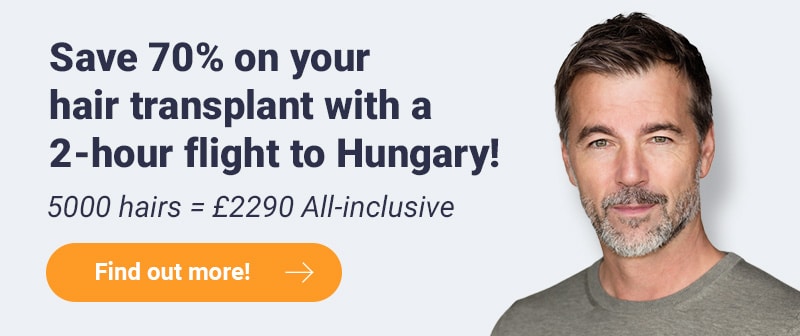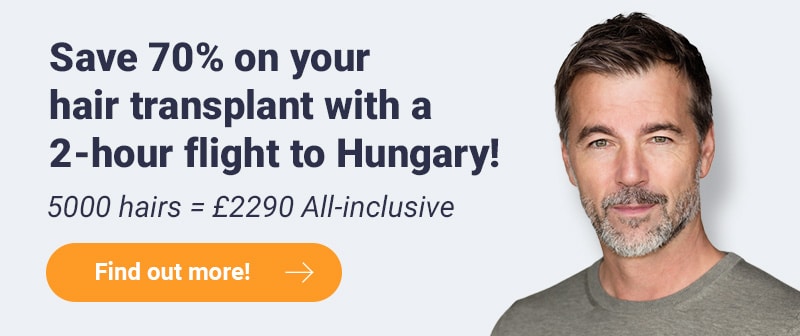 HairPalace relies on scholarly sources, including peer-reviewed articles, as well as publications of medical associations and academic & research institutions. We follow strict sourcing guidelines and avoid tertiary references. Read our editorial policy for further information on how we keep our content up-to-date and accurate.