Hair Transplant in York: Costs and Services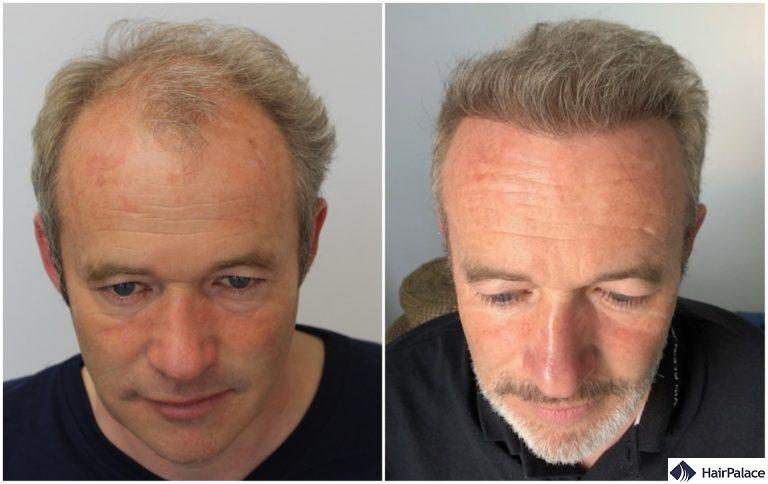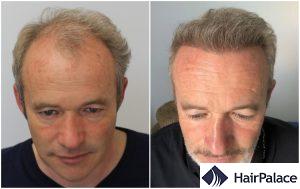 Fred
Number of hair transplants: 1
Number of transplanted hairs: 6052
With the innovative FUE2 hair transplant technique Fred regained the density of his frontal hairline. The complete change took a year. The result speaks for itself!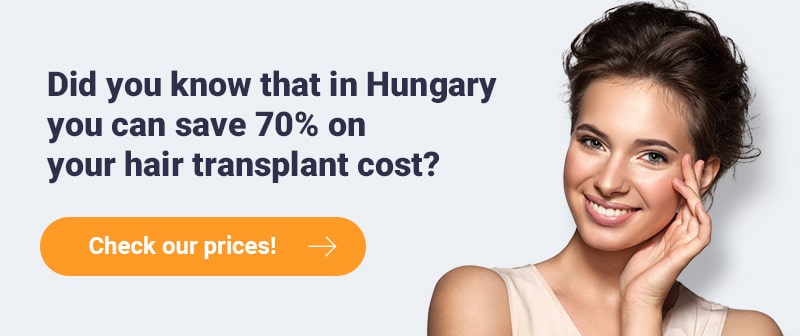 Visit our York office for a free, no-obligation consultation
Start your hair restoration journey with a free expert consultation at our office in York.
First, we'll use a cutting-edge digital microscope to perform a thorough examination of your hair density and scalp.
This enables us to assess your unique requirements and explore what you want to achieve with your procedure.
Next, our specialists will create a treatment plan tailored to you. This will include essential details about your hair transplant, such as an accurate price.
We'll be happy to answer any questions you have about your procedure. Your free hair transplant consultation in York will last around 20 minutes.
Advance reservation is a must — book your appointment with our colleagues on +44 20 7131 0229 today!
HairPalace Hair Clinic York:
Oakdale Road Tower Court, Clifton Moor
York, North Yorkshire YO30 4XL
United Kingdom
Phone: +44 20 7131 0229
How much does a hair transplant in York cost?
The price of a hair restoration procedure is based on several factors, from the number of follicles required for effective growth to your preferred technique.
Typically, a hair transplant in York will cost the same as it would in any other UK city: from £2 to £4 per graft.
HairPalace operates popular hair transplant clinics in both London and Budapest.
At our London clinic, packages range from £1989 to £9042.
Want to get the best hair transplant in York for a more competitive price?
HairPalace can make it happen.
We're committed to providing the best hair restoration services at affordable rates.
That's why we offer our Budapest patients the same state-of-the-art FUE2 procedures available at our London clinic for a significantly lower price.
We're able to do this due to Hungary's lower living expenses and wages.
You'll still receive service and results of the highest standard, just as you would at a hair transplant clinic in York or London. Just at a more affordable rate suited to diverse budgets.
Our Budapest clinic packages range from just £1390 to £2590, depending on the number of hair follicles required.
To learn more, visit our page dedicated to hair transplant rates in Budapest!
What hair transplant technique do our specialists use?
Every HairPalace clinic offers FUE2 procedures.
This is a more advanced version of the traditional FUE method, and is the latest technology available today.
So, you'll receive the same exceptional service and results whether you visit our clinic in the UK or Hungary.
Our hair transplant surgeons recommend FUE2 for patients based on the following benefits:
FUE2 leaves no visible scarring
the procedure is painless
success rates reach as high as 90 – 95%
short recovery period
FUE2 is minimally invasive
it's effective in preserving the scalp's donor areas
HairPalace hair transplant specialists in York
We're proud to work with six incredible hair restoration surgeons at our clinics.
They have the right experience and skills to achieve the best hair transplant results.
You can meet with one of our doctors during your private, free hair transplant consultation in York. They'll offer real insights into the procedure, results, and more.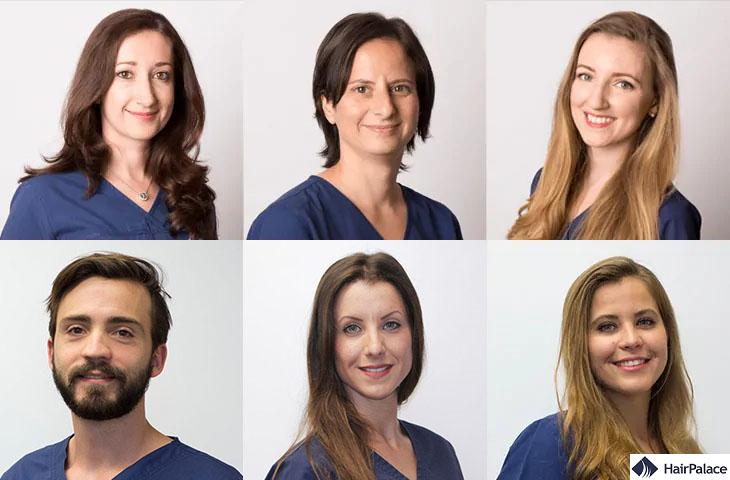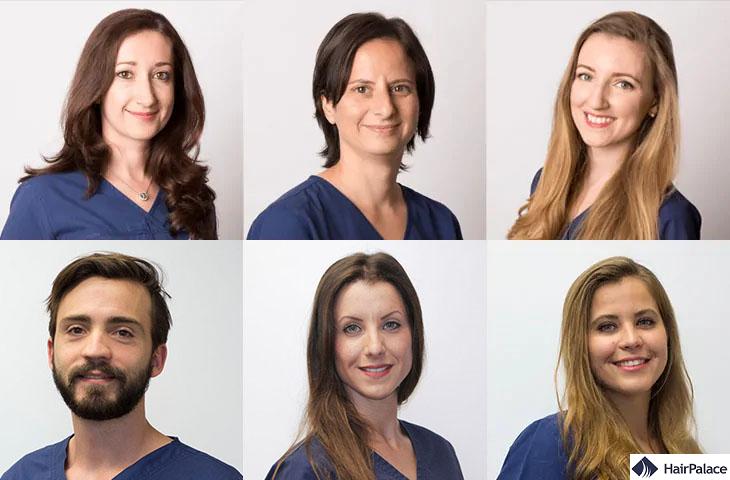 Why should you choose HairPalace for your hair transplant?
With so many hair clinics and treatment options available, choosing just one can be incredibly difficult. But HairPalace is here to help make your choice easier.
What can we offer?
Experienced hair restoration surgeons

Our doctors have between five and 10 years' experience of undertaking hair transplants. They work with our team to provide tailored solutions and achieve amazing results.

Stunning natural results

We can reach astounding success rates and achieve natural hair restoration results, as we use the most effective method available.

Written guarantee on procedures

As we use the innovative FUE2 hair transplant technique, we'll provide a written guarantee on your procedure.

If less than 80% of the transplanted hairs grow out as they should, we'll reimplant the missing amount for free.

No visible scarring

During FUE2 hair transplants, our surgeons use a precise micro punch to extract one graft at a time. This leaves donor areas free of visible scars.

Reliable post-treatment care

We know dedicated aftercare is crucial to achieve the best hair transplant results.

That's why we'll invite you along for six check-ups, to ensure your hair growth progresses properly. We'll be here to answer any of your questions.

Highly-competitive prices

HairPalace offers affordable hair transplant prices in York. Our packages cover all costs, and there are no hidden fees.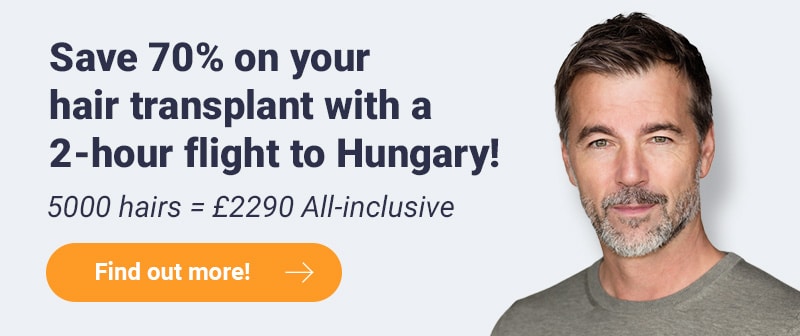 Hair transplant reviews from real York patients
HairPalace is thrilled to help hundreds of patients with hair restoration procedures every year. Their public testimonials are available across Facebook, Google, and Trustpilot right now.
These will give you a clear idea of the service and results you can expect with HairPalace. And they inspire us to keep performing at our very best.
Browse hair transplant reviews from real York patients now!
I have just come back from my first hair transplant at Hair Palace.
This review will be regarding the experience and process, i'll provide another update on the success of the transplant in 12 months.
I started thinking about a hair transplant about a year ago now.
I have a bald patch on my crown (which I had treated on this particular visit) and am also receding.
I reached out to HP based on a lot of research and reading through a lot of reviews on various platforms.
I took some photos of my head and was provided with two quotes, one for the crown area and the other for my receding areas, only one area could be treated on my first visit due to the number of hairs taken from the donor area, so I selected the crown first and was given a quote for 4000 hairs.
I then booked the flights which you are required to do in order to confirm your commitment to the intervention and waited for the date to come around.
The communication during this initial process is excellent, HP are so prompt and helpful with their emails and call you to see if you have questions and to support you prior to heading out.
On arrival at Budapest Airport you are met by one of the HP drivers, they have a couple of them and both are very friendly and helpful.
I was driven to my apartment, the accommodation is part of the package cost and is very clean and suitable for a comfortable short stay.
You have a microwave, fridge, oven and electric cooker as well as cutlery and utensils.
They provide fresh towels as well and the bathroom and toilet are very modern and clean.
They provide food services to order from online and there is a shopping centre around the corner which is a 5-10 minute walk, plus a small convenience store literally 30 seconds around the corner.
It is also about an hour's walk to the main area for restaurants, shops and bars etc or a 10-15 minute taxi.
The duration of my stay was 3 days, day one I had to myself to explore Budapest, day 2 was the day of my blood test which I opted to have done in Budapest at one of the HP partner clinics.
The driver collected me and took me to the clinic which was about 20 minutes away and then drove me back to the apartment.
I then spent another day out and about in Budapest. Day 3 was the day of my intervention.
It's about a 15 minute walk to Hair Palace from the apartment and on arrival was greeted by a delightful young lady called Maya who was my co-ordinator/interpreter for the day.
She was very friendly and put me at ease straight away answering any questions that I had but also explaining the process step by step.
I started by getting changed into surgical attire in my little privacy cubicle, a HP t shirt, scrubs like trousers and some slippers and was lead into the surgical room for the first part of the process which is taking the hairs from the donor area.
This procedure took around 2 and a half hours and during it I was lying face down on a massage type table.
There are several injections into the back of the donor area to numb the pain, this is a little unpleasant but from there the process is painless.
Afterwards I had lunch, they provide 5 different menus and I found the food to be very nice.
It was then time for my hairs to be implanted into the recipient area.
During this part of the procedure you are sitting in a chair and are given a list of movies to choose from and watch whilst being treated.
More injections were required into the top of the head, again a little unpleasant but not a big issue and then again the process is relatively painless.
I say relatively as towards the end I think the anaesthetic was wearing off a little and I started to feel a little more, again not a big issue though, the pain was the equivalent of a tattoo.
This part took about 3 hours and then I was done.
The doctor and the team of assistants are all so professional, so friendly and very patient.
After the procedure I was taken back to my cubicle and had a consultation with the doctor where forms are signed and instructions for aftercare clearly explained.
Any questions that I have had since have been promptly answered by email, they really are excellent with their communications and I am now healing well 4 days later.
I look forward to seeing the progress of my procedure over the next few months and then the final results in about 12 months time.
 Matt Bevens | Jan 19, 2020