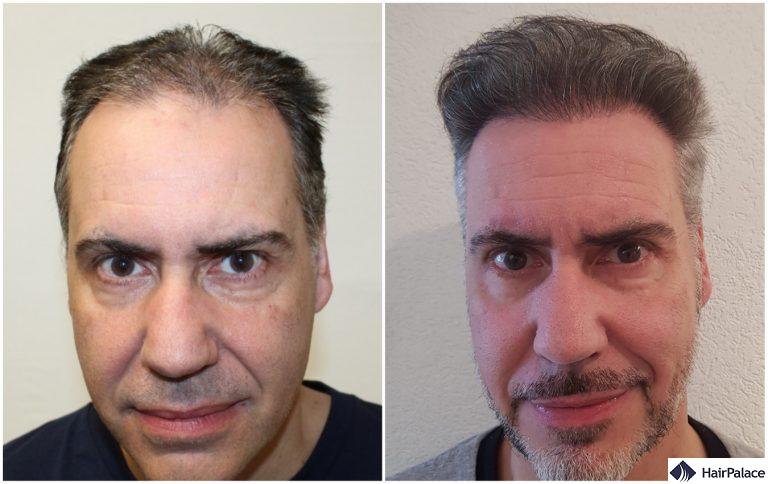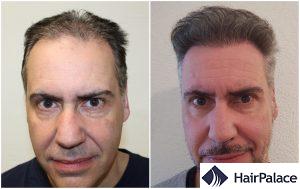 Ramon
Number of hair transplants: 1
Number of transplanted hairs: 6102
Ramon said no to his balding hairline. In 2018, we transplanted 6102 hairs in his frontal area to help him regain the look he dreamed of. The result speaks for itself!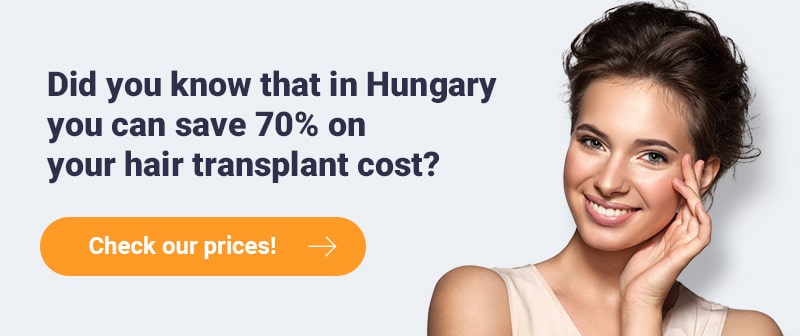 Get your free hair transplant consultation at our office in Watford
Discover how a cutting-edge treatment could restore your hair with a free consultation at our Watford office.
HairPalace's experts will conduct a comprehensive examination of your hair density and scalp, using the latest in digital microscope technology. We'll assess the condition of your hair, and discuss what you want to achieve in depth.
Once we have the information we need, we'll create a tailored treatment plan for you. This will contain all the details you need to know, including the cost. You'll also have time to ask any questions you might have.
Your no-obligation consultation in Watford will last approximately 20 minutes.
Advance reservation is needed — book your consultation with our colleagues on +44 20 7131 0229.
HairPalace Hair Clinic Watford:
Croxley Business Park Building 2
Watford, Hertfordshire WD18 8YA
United Kingdom
Phone: +44 20 7131 0229
What is the price of a hair transplant in Watford?
The price of a hair transplant procedure depends on several factors, including the technique used and the number of hair follicles required. You can expect to pay the same for a hair transplant in Watford as you would in any other city across the UK. Typically, costs vary from £2 to £4 per graft.
HairPalace has hair clinics in London and Budapest. At our London clinic, hair transplant packages are available for between £1989 to £9042.
How can you get the best hair transplant in Watford at a more affordable rate?
We make it easy for you!
Our Budapest specialists offer patients the same innovative FUE2 treatments as our London team — just for a more competitive price.
This is due to Hungary's lower living expenses and wages. Rest assured: you'll still receive the outstanding service and results you would at a hair transplant clinic in Watford or London. You'll simply pay less for it.
Packages at our hair restoration clinic in Budapest range from only £1390 to £2590.
Which hair transplant method does HairPalace use?
Surgeons at every HairPalace clinic use the same state-of-the-art FUE2 hair restoration technique. As it's a significant improvement on the standard FUE method, FUE2 is the most advanced technology available.
That means you'll receive excellent results and service of the highest standard at each of our hair transplant clinics!
Our doctors have years of experience in hair restoration, and recommend the FUE2 technique as it:
leaves no visible scarring
is a painless treatment
achieves success rates of up to 90 – 95%
requires a short recovery period
is minimally invasive
effectively preserves donor areas
We work with top hair restoration specialists in Watford
We work with six incredible surgeons with the experience and skills to achieve the best results for our patients.
During your free consultation at our office in Watford, you can speak with one of our experts and discuss our treatments in detail.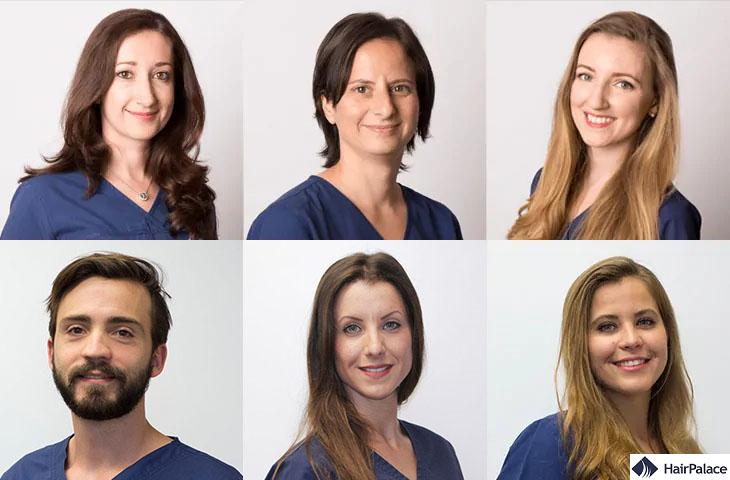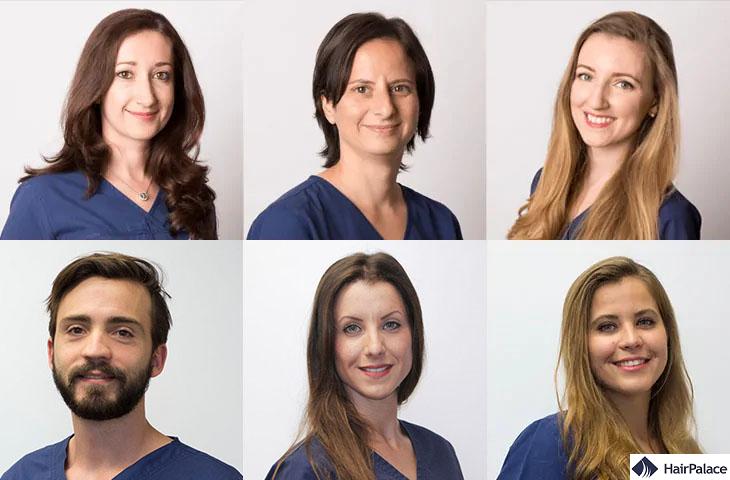 Why should you choose HairPalace?
Choosing one hair clinic and treatment for your hair restoration can be difficult with such a wide variety on offer.
But at HairPalace, we want to help you find the right option based on your unique requirements and expectations.
What do we offer you?
Doctors with extensive experience


Our surgeons have from five to 10 years of experience in hair restoration. Along with our highly-trained team, they have a passion for achieving the most amazing results for our patients.

Natural, dense results

Our doctors use the advanced FUE2 technique to reach exceptional success rates and restore hair with dense, natural results.

Written guarantee on your procedure


HairPalace's surgeons use the most effective technology, so we're happy to provide a written guarantee on our treatments. If less than 80% of the transplanted hairs grow out, we'll reimplant the missing amount — completely free of charge.

No visible scarring


Our doctors extract one graft at a time during FUE2 treatments, using a precise micro punch. This causes no visible scarring on the scalp's donor areas.

Committed aftercare for every patient


We know that proper aftercare is essential to achieve the best hair restoration results. That's why we'll schedule six thorough check-ups for you, during which we'll assess your progress carefully. We'll be ready to answer questions and offer advice when you need us.

Competitive rates


HairPalace's hair transplant treatments are available at affordable rates. As our packages cover all costs, you have no hidden fees to worry about.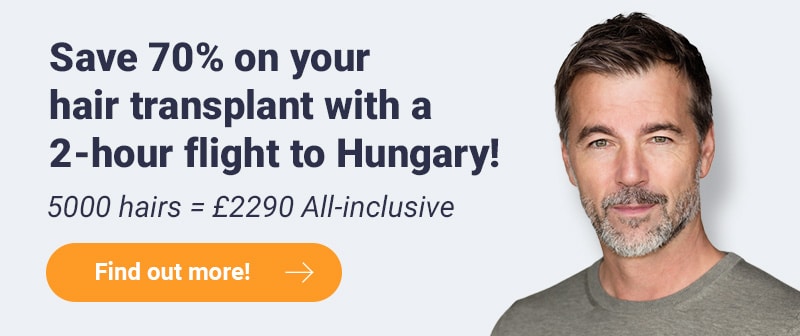 Read hair transplant reviews from real Watford patients
Hundreds of patients choose HairPalace for hair transplants every year. You can read a wealth of public patient testimonials on Google, Facebook, and Trustpilot to learn more about our unparalleled services.
These inspire us to keep providing the best patient experience and achieving stunning results.
Browse genuine reviews from hair transplant patients in Watford now!
I finished my second day of the procedure yesterday and I'm just waiting in my apartment to be taken to the airport back home to the U.K. First of all I have to say I am really, really impressed with the service all round. Professional and courteous. When I actually plucked up the courage to tell my family that I had made my mind up and decided I needed/wanted a hair translplant, I contacted them through their website. I saw the good reviews on the hair forums and saw all the reviews on trustpilot, so I gave them a go, I didn't go into this blind, I also contacted a few others companies I must say. HairPalace were the first to respond. The next day I got a call back from them and I booked an appointment in Manchester for about 3 weeks in advance. I then started to think, once I have made my mind up I just want it sorting out as quickly as possible. I emailed them back and asked if there were any sooner appointments to which they said if I wanted an online assessment by a doctor then I could send them 7 various photos of my head that they stipulated. Again the very next they got back to me with a plan and the price including the apartment and transfers. The price quoted was quite a bit lower than the other two that I had consulted and to be honest I probably had already made my decision based on good reviews. I was met as promised at the airport and driven to the apartment. Top floor of a new block and it was immaculate. It looked like it had never been used. I was told where the taxi would pick me up and at what time for the trip to the blood clinic in the morning and again the friendly driver was waiting. The blood clinic is about 10mins away and it only took 5minutes inside, so the rest of the day I went walking around Budapest and took a walk past the clinic just for reference for the next day, I didn't want to be late. On arrival on the first day of my surgery, I was greeted from the lift by a Hungarian English speaking lady, Anna I think who took care of me for the 2 days and sat down and explained the process, along with taking payment, dinner choices and film choices. She was great, a real credit to the place. I was then taken for my head to be shaved and the before photos taken. Then it was on to the procedure itself. First morning you lie face down and the doctor gives you injections around the back of your head. It's nothing too painful but you do get a lot, pain wise 4/10 and it takes her about 10/15 mins then she carefully uses the electronic punch to make the tiny holes around the grafts she wants to take. Then the other two technicians come over along with the doctor and take the graft away to be worked on. When this was over you get lead away to your own room where you got changed before and your lovely lunch is waiting for you. The afternoon involves lying on your back watching the films you'd chosen. First you get a few more injection, about the same pain as before but it's just like going to the dentist. The doctor then makes her tiny incisions around my new hairline in my case for an hour or so and then it's back with the technicians helping her. One of the women put the grafts into some kind of syringe, passes the syring down the line to the next lady and the doctor places them into the incisions. As soon as she has finished with one syring another is waiting for her so she never needs to take her eyes away from your head. It was like clockwork, they had obviously done this many, many times. I got out at about 4pm and had to walk back to my apartment, 10/15 walk, but believe me, it's takes you a lot quicker to get back when your head looks like it does. That is the only thing I would say about the whole procedure. You don't look great and you do get the odd person, especially around rush hour looking at you. I just kept my head high and walked on, let's face it your never going to see them again. One thing that could improve the whole experience would be a driver waiting to take you back to the apartment at night and one to take you back in the morning, but hey, it's a little thing and some people might not give a damn about what people think but I did feel a little self conscious. The same thing is repeated on the second day, my second was a little longer due to the numbers of hairs involved, but again it all went like clockwork. I knew before the procedure that I would need two HTs to get my hair like I would like it, so as soon as the year is up I will have absolutely no hesitation, as long as it all goes to plan from here onwards, that I will be straight back on that plane. Hopefully in 6 months I can write another follow up on here to say how the transplant has gone so far and if it is as good as expected but for now I genuinely can not fault any part of the whole experience. If anybody has any doubts about going abroad for your hair transplant, then don't worry, everyone runs like clockwork and you'll there and back in no time.
Nick Cowell | Feb 2, 2018