Hair Transplant in Swindon: Costs and Services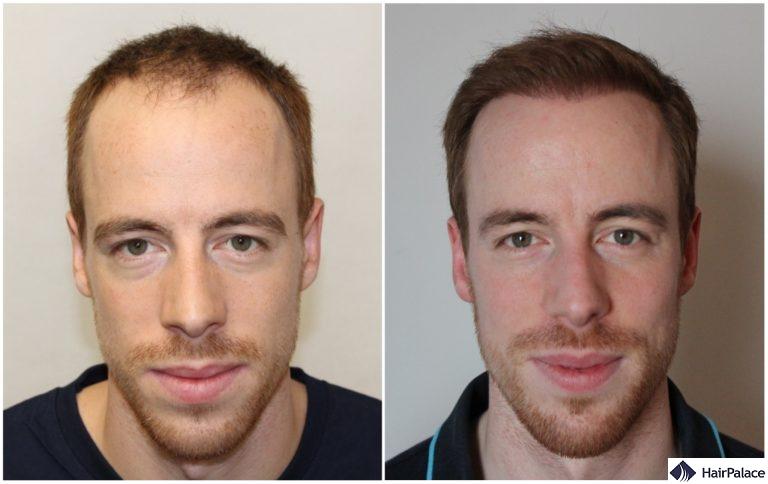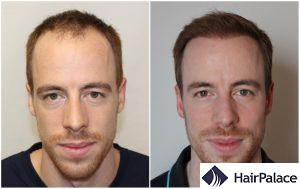 Guillaume
Number of hair transplants: 1
Number of transplanted hairs: 6019
With the revolutionary FUE2 hair transplant method Guillaume regained his dense hairline. We transplanted 6019 hairs to help him get the result he dreamed of. He was really satisfied with the outcome!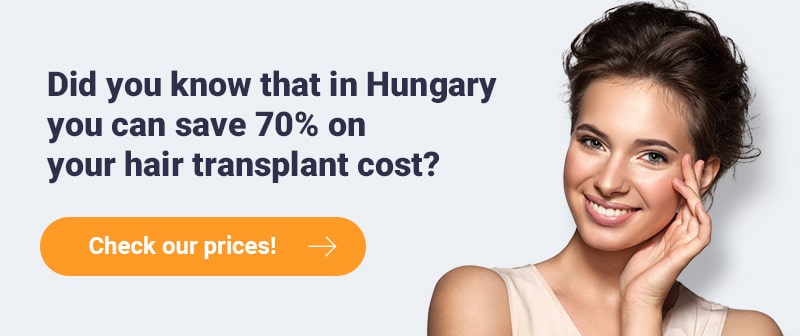 Visit our Swindon office for a free hair restoration consultation
Discover how our cutting-edge procedures can restore your hair with a free consultation at our office in Swindon.
Our specialists will use a highly accurate digital microscope to examine your scalp and hair density.
We'll assess your unique hair requirements and explore what you want to achieve with your treatment. Once our experts have the information they need, they'll prepare your tailored treatment plan.
You'll find all the crucial details about your FUE hair transplant within this plan, including an accurate, honest price. We'll be happy to answer your questions in detail.
Your free, no-obligation consultation at our office in Swindon will last around 20 minutes.
Advance reservation is vital — speak with our colleagues to schedule your consultation on +44 20 7131 0229!
HairPalace Hair Clinic Swindon:
Rivermead Drive Westlea
Swindon SN5 7EX
United Kingdom
Phone: +44 20 7131 0229
How much will my hair transplant in Swindon cost?
Hair transplant prices are based on multiple key factors, such as your preferred method and the number of hair follicles required for effective growth.
In most cases, you'll pay the same price for a hair transplant in Swindon as in any other UK city. Typically, this is between £2 and £4 per graft.
HairPalace runs hair transplant clinics in both London and Budapest. Packages at our London clinic vary in price, from £1989 to £9042.
Want to get the best hair transplant in Swindon at a more competitive rate?
HairPalace can make this happen.
We're committed to bringing patients the latest hair restoration solutions at affordable rates. Our popular Budapest clinic offers the same innovative FUE2 procedure as our London clinic, but for a significantly lower price.
We're able to maintain such competitive pricing due to the lower living expenses and wages in Hungary.
You will still receive the same incredible service and stunning results that you would at a hair transplant clinic in Swindon or London.
The only difference is that you'll pay a much more competitive price. FUE2 hair restoration packages at our Budapest clinic are available from only £1390 to £2590.
What hair transplant technique do we offer?
At every HairPalace clinic, our surgeons utilise the latest FUE2 hair restoration technique.
As this is an advanced version of the traditional FUE method, it's the most state-of-the-art procedure in the industry.
That means you'll receive the best results and patient experience, regardless of which HairPalace clinic you visit.
Our hair restoration specialists have years of experience using the FUE2 technique, and recommend it for the following reasons:
FUE2 leaves no visible scarring in donor areas
the procedure is painless
success rates reach as high as 90 – 95%
the recovery period is short
it's minimally invasive
donor areas are preserved well
Discuss your treatment with a hair transplant surgeon at our Swindon office
We work with six remarkable hair transplant doctors, each with the invaluable experience and skills to achieve amazing results.
You can speak with one of our surgeons during your free consultation at our Swindon office.
They'll be happy to discuss your treatment in depth and answer your questions.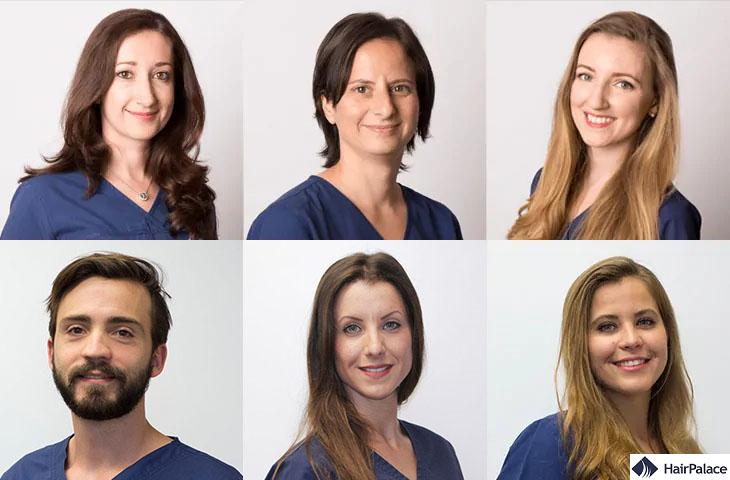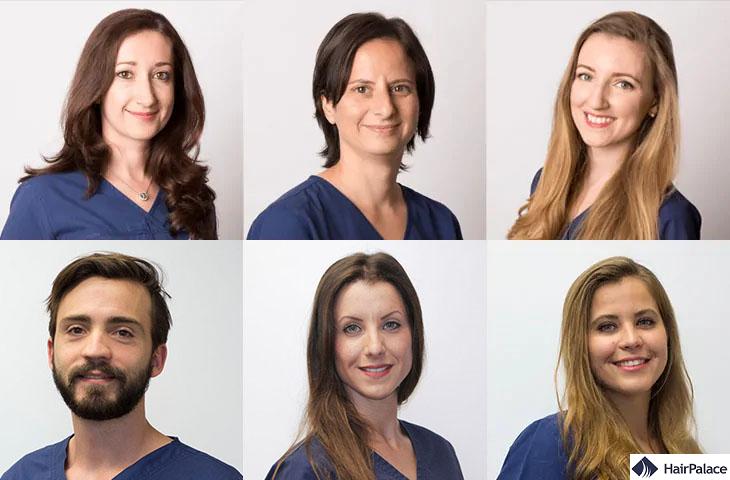 Why should you choose HairPalace for your hair restoration procedure?
Choosing one of the many hair clinics and treatments available is a challenge for any patient, but we want to help you find the perfect option.
What do we offer you?
Experienced hair restoration surgeons


HairPalace's doctors have between five and 10 years' experience of performing hair transplants. They work closely with our team to achieve the best results through tailored treatments.

Natural hair transplant results

As we use the latest FUE2 technique, our experts can achieve high success rates and bring patients dense, natural results.

Written guarantee on procedures


The FUE2 procedure has proven to be so effective and efficient, we offer a written guarantee on your hair restoration. If less than 80% of the transplanted hairs grow out, we'll reimplant the missing amount for free.

No visible scarring


Our surgeons use a precise micro punch to extract one graft at a time. As a result, FUE2 procedures leave no visible scars on the donor area.

Effective post-treatment care


We believe professional post-surgery care is crucial to achieve the finest hair restoration results. Our team will book you in for six check-ups to assess your hair growth thoroughly.

Highly-competitive prices


HairPalace offers affordable hair transplant prices in Swindon. Our packages cover all costs, so don't worry about hidden charges — there aren't any.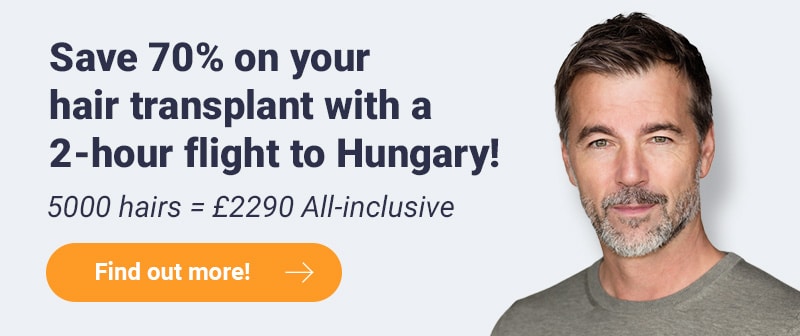 Hair transplant reviews from Swindon patients
Hundreds of people visit our HairPalace clinics every year. You can learn more about their results in honest testimonials across Facebook, Trustpilot, and Google.
Our patient reviews offer a genuine insight into the quality of service and hair restoration available at HairPalace.
This feedback motivates our team to deliver consistently excellent patient experiences.
Browse authentic hair restoration reviews from our Swindon patients to learn more!
I am a 30 year old male who chose Hair Palace for a ~4000 hair FUE procedure. Hair Palace in Budapest had fantastic reviews and during the consultation, I was very impressed by the facility and the professional attitude and knowledge of the staff.
I just finished my procedure today. It started at 7:45am and ended around 3:45pm. The procedure involved a surgeon, two assistants, and an interpreter. The procedure went as smoothly as I could have hoped – it was easy, staff was very helpful, amenities were great, and the surgery itself was relatively painless.
For the procedure, I wholeheartedly recommend Hair Palace. I could not have asked for any more.
The results take 3 months to start showing and 6-12 months to see full effects. Hair Palace schedules regular consultations to check progress of the after care. I have not had any follow ups yet (they start one week after the surgery), but I expect that they will be fantastic and helpful. I will post another review after the post op period and after the results begin to show!
Overall, for anyone that wants to dial back the clock and restore receding hair, I give Hair Palace in Budapest my highest recommendation.
Vivek Raman | Aug 23, 2019