Hair Transplant in Swansea: Costs and Services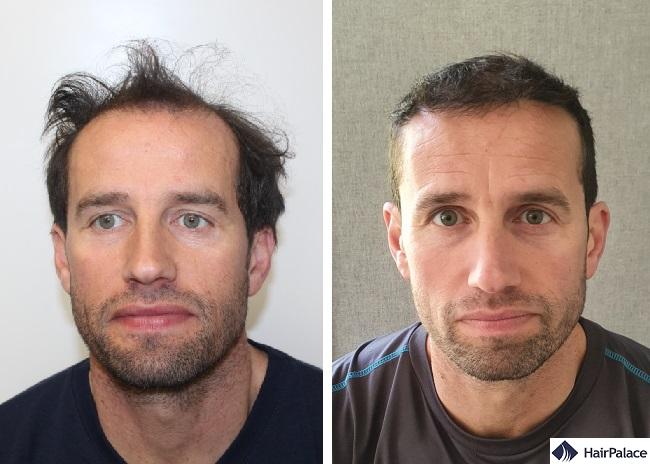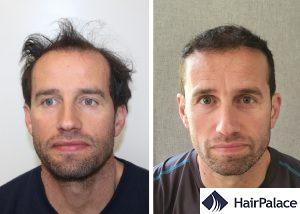 Ralph
Number of hair transplants: 1
Total number of implanted hairs: 4115
When he first visited us back in 2019, Ralph told our doctors he got really annoyed by his reduced hairline. With the FUE2 hair transplant, he restored the frontal part of his scalp and earned back his natural-looking density.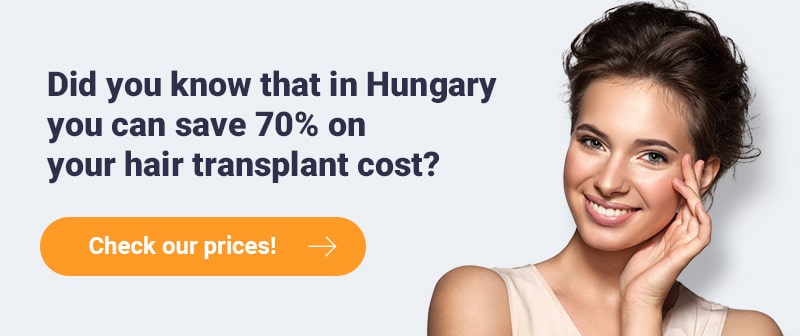 Get your free, no-obligation consultation with Swansea hair restoration experts
Start your FUE hair transplant journey with a free expert consultation at our Swansea office.
Our specialists will use a state-of-the-art digital micrscope to examine your hair density and scalp thoroughly.
We'll assess your hair restoration requirements and discuss what you hope to achieve with your procedure.
Next, we'll build a bespoke treatment plan just for you. This will feature all the essential details on your hair transplant, including an honest, competitive price.
Our experts will be happy to answer any of your questions and offer insights into the hair growth you can expect to see following your surgery.
This private, no-obligation consultation is an ideal opportunity to learn more about our hair transplant services and the exceptional results we achieve.
Consultations typically last 20 minutes.
Advance reservation is a must — book your appointment with our colleagues on +44 20 7131 0229 today.
HairPalace Hair Clinic Swansea:
Princess Way
Swansea SA1 3LW
United Kingdom
Phone: +44 20 7131 0229
What does a hair transplant in Swansea cost with HairPalace?
The cost of your hair transplant procedure will vary depending on the number of follicles required for restorative growth, and your chosen method.
The price of a hair transplant in Swansea will be similar at any clinic throughout the UK: £2 – £4 per graft in most cases.
HairPalace operates hair clinics in London and beautiful Budapest, Hungary.
Prices at our London clinic range from £1989 to £9042, bringing patients outstanding service and quality at a competitive rate.
But what if you want to have the best hair transplant in Swansea for a more affordable price?
At HairPalace, we're committed to bringing every patient the best hair restoration treatment at affordable rates. We understand we all have our own budgets to consider.
That's why our Budapest team offers the same cutting-edge FUE2 procedures as our London experts, for a far lower price.
We're able to maintain such affordable rates in Budapest due to Hungary's lower living expenses and wages.
You'll receive the same amazing service and results as you would in a hair transplant clinic in Swansea or London, all at an incredible rate.
Our Budapest packages start at just £1390, with various packages available for up to £2590.
What hair transplant method is available at HairPalace?
Teams at every HairPalace clinic utilise the innovative FUE2 hair transplant method.
This is an improved version of the standard FUE technique, and is the latest technology available to today's surgeons.
Using such a high-end method ensures we can provide every patient with the same excellent experience whether you visit us in Hungary or the UK.
HairPalace's experienced doctors recommend the FUE2 method for several crucial reasons:
it leaves no visible scars

it's painless

success rates are as high as 90-95%

the recovery period is short

it's minimally invasive

donor areas are preserved effectively
Meet the best hair transplant specialists in Swansea
HairPalace works with six seasoned doctors, each with the vital experience and skills to achieve the finest hair restoration results.
You can meet with one of our surgeons during your free hair transplant consultation in Swansea.
They'll answer questions, address concerns, and discuss the procedure to help you make an informed decision.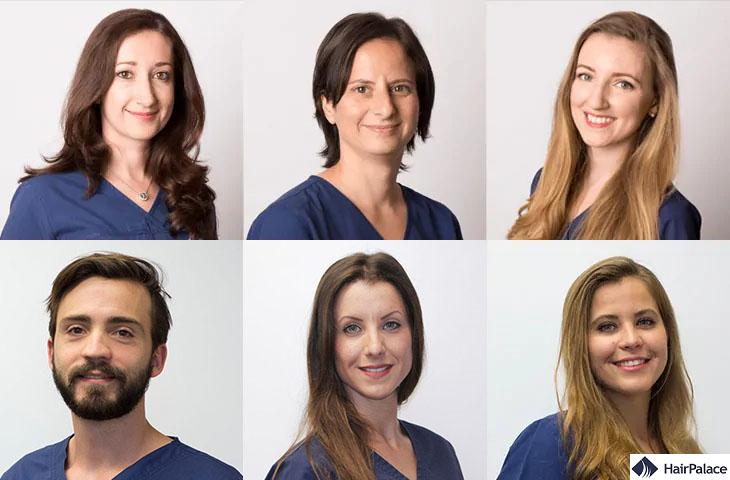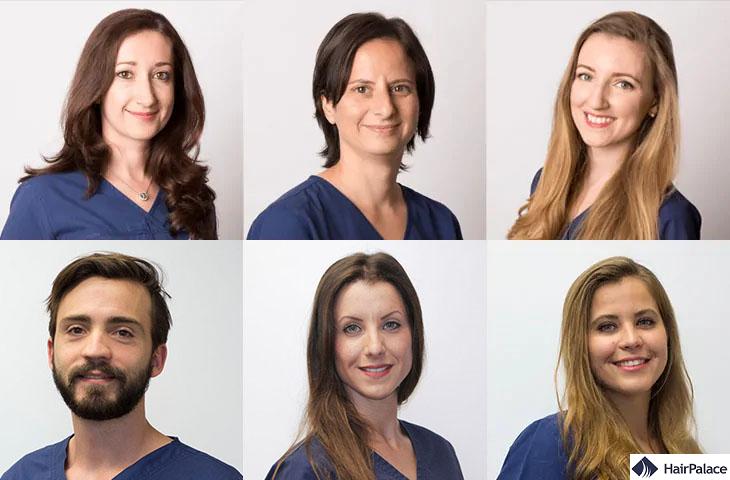 Why should you choose HairPalace?
At HairPalace, we understand how difficult choosing a hair transplant clinic and treatment can be when you have so many options.
But we're dedicated to helping you find the right hair restoration procedure to suit you.
That's why we offer you:
Experienced hair transplant surgeons

Our doctors have between five and 10 years' experience performing hair restoration treatments. They work together with our highly-trained team to bring you tailored solutions and the best results.

Hair restoration with natural results

As we use the latest FUE2 method, we can achieve astounding success rates and dense, natural hair restoration.

A written guarantee

We provide a written guarantee on our hair transplants: if less than 80% of the transplanted hairs grow out, we'll reimplant the missing amount for free!

No visible scarring on the scalp

As the FUE2 micro punch extracts one graft at a time, it leaves no visible scars on donor areas.

Proper post-surgery care

We believe quality aftercare plays a major part in reaching the best hair transplant results. We'll schedule six check-ups to ensure your hair restoration progresses well, and will be available to answer your questions along the way.

Competitive rates

HairPalace offers highly-competitive hair transplant rates in Swansea. Our packages cover all costs, so you have no hidden charges to worry about.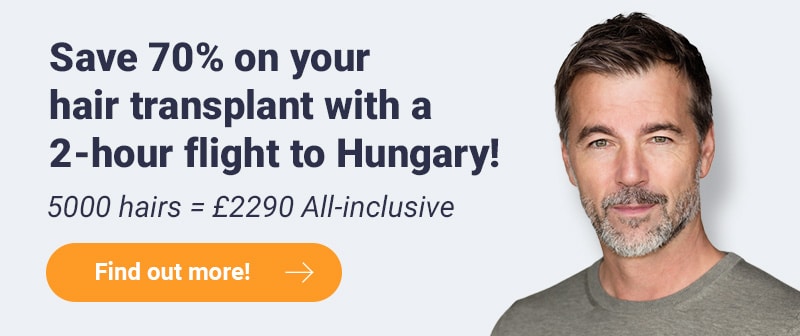 Read hair transplant reviews from Swansea patients
Every year, hundreds of patients undergo hair restoration procedures with HairPalace.
Genuine patient testimonials are available to read on Trustpilot, Facebook, and Google right now. This feedback inspires our hard-working team and surgeons to continually deliver the finest service.
Browse our hair transplant reviews from Swansea patients to learn more!
My HT with Hair Palace was undertaken about 16 months ago, in August 2019. I decided to write a review now, as I wanted to share both the HT and post surgery experience.
The client service from Hair Palace is exceptional. My case manager was readily available, responding quickly to any queries or requests.
There was clear and lengthy communication about airport transport, accommodation, surgery schedule, medication and post surgery care.
The communication from the case manager continued post surgery, at regular intervals throughout the next 12 months.
This was a regular check on hair progress at various stages. This was reassuring and comforting for a first time patient and visitor to Hungary.
I can support wholeheartedly, the numerous comments about the cleanliness of the accommodation, superior service at the clinic and 2 days of surgery treatment.
Most comments regard the trip to Budapest, the surgery and immediate post care. I will go further and verify about the hair transformation.
I had 6200 hairs transplanted to frontal scalp area, Zone 1. The density of my hair had extraordinary growth over 12 months, after first 4 months of surgery recovery.
The final result goes above and beyond of what I thought it would look. The hair looks natural, feels stronger and the hairline is well defined.
My confidence has been regained and Im thrilled with the end result.
I would recommend the Hair Palace, without a doubt.
I cant emphasize enough, how the post surgery care is JUST AS IMPORTANT.
Please stick to Hair Palace's post surgery schedule of hair treatment plan/recovery- including hair wash, avoidance of exercise, sun exposure, break before resuming work etc. This is just as vitally important.
My final 2 cents of advice: The surgery is only half the battle, be patient with the post surgery care and stick rigidly to the treatment plan given.
Short term pain, for long term gain! Thank you so much, Hair Palace!
 Ken O' Sullivan | Feb 3, 2021