Hair Transplant in Oxford: Costs and Services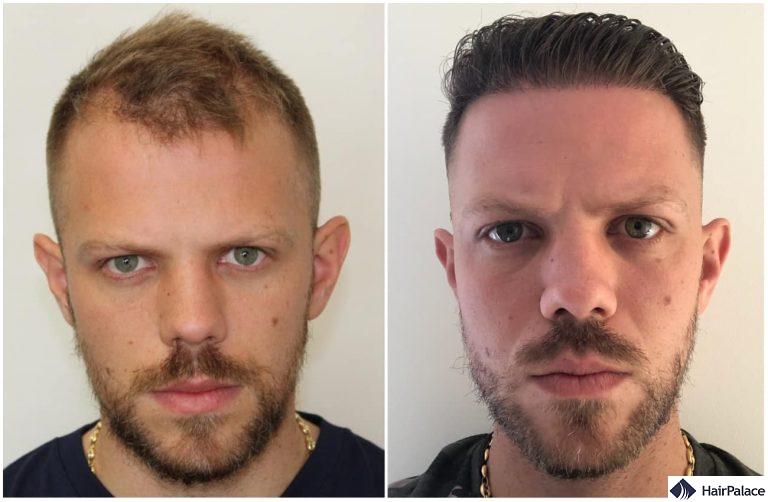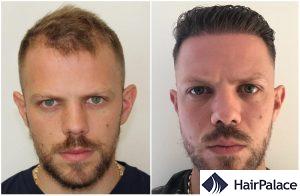 Pierre
Number of hair transplants: 1
Number of transplanted hairs: 3700
With the innovative FUE2 hair restoration method, we transplanted 3700 hairs to Pierre's hairline. The complete change took a year. Pierre and his friends were fascinated by the result!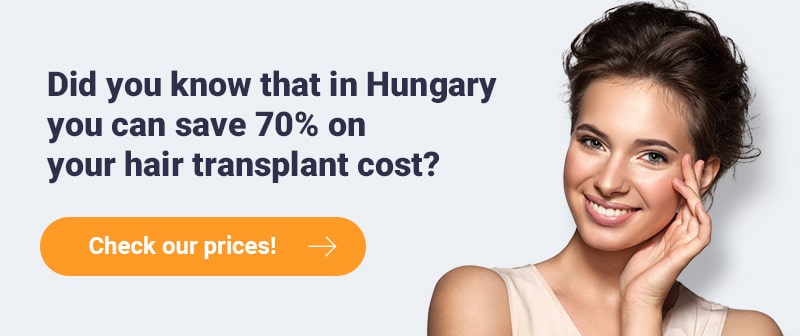 Free consultations available at our Oxford hair transplant office now
Discover the power of hair restoration treatments with a free, no-obligation consultation at our office in Oxford.
We'll start with a comprehensive examination of your scalp and hair density, using one of the best digital microscopes available.
Our experts will assess the condition of your hair and discuss what you hope to achieve with your hair transplant.
This information helps us to create a tailored treatment plan for your procedure. Your plan will contain the most important details about your surgery, including an accurate price.
If you have any questions or concerns, we'll address them during this private chat. It will last approximately 20 minutes.
Advance reservation is a must for all consultations — arrange your appointment with our colleagues on +44 20 7131 0229.
HairPalace Hair Clinic Oxford:
John Eccles House
Science Park, Robert Robinson Ave
Littlemore, Oxford OX4 4GP
United Kingdom
Phone: +44 20 7131 0229
What will a hair transplant in Oxford cost?
The price of a hair transplant is based on multiple key factors, such as the preferred restoration technique and the number of follicles needed for quality growth.
Generally, the cost of a hair transplant in Oxford will be the same as it would be elsewhere in the UK — between £2 and £4 per graft.
HairPalace hair transplant clinics are located in London and Budapest. Our London hair restoration packages range from £1989 to £9042.
Do you want to get the best hair transplant in Oxford for a more affordable price?
HairPalace can help.
At our Budapest clinic, we provide the same FUE2 hair transplants as our London team — just for a much more competitive price. This is due to the lower wages and living expenses throughout Hungary.
Of course, you'll still benefit from amazing service and stunning results, as you would at a hair transplant clinic in Oxford or London. The biggest difference will be the price.
Our incredible hair restoration procedures in Budapest cost just £1390 – £2590.
What hair transplant technique do we offer?
At every HairPalace clinic, our doctors use the latest FUE2 hair transplant method.
This is a significant improvement on the standard FUE procedure, and is today's most advanced option.
This means we can offer you amazing service and fantastic results regardless of which HairPalace hair clinic you choose.
Our skilled doctors have invaluable experience providing FUE2 hair transplant services. They recommend this method for the spectacular benefits it offers:
no visible scars on donor areas
it's a painless treatment
FUE2 success rates are up to 90 to 95%
the recovery period is short
FUE2 is minimally invasive
donor areas can be preserved well
Working with top Oxford hair transplant specialists
At HairPalace, we're proud to work with six accomplished surgeons with the skills and expertise to achieve the best hair restoration results for patients just like you.
During your private hair transplant consultation at our Oxford office, you can meet one of our doctors and discuss your procedure.
They will help you understand your options and the results you can expect to see.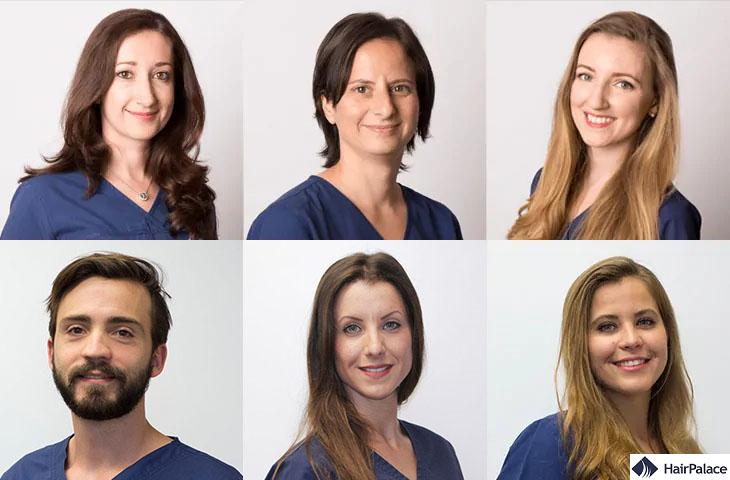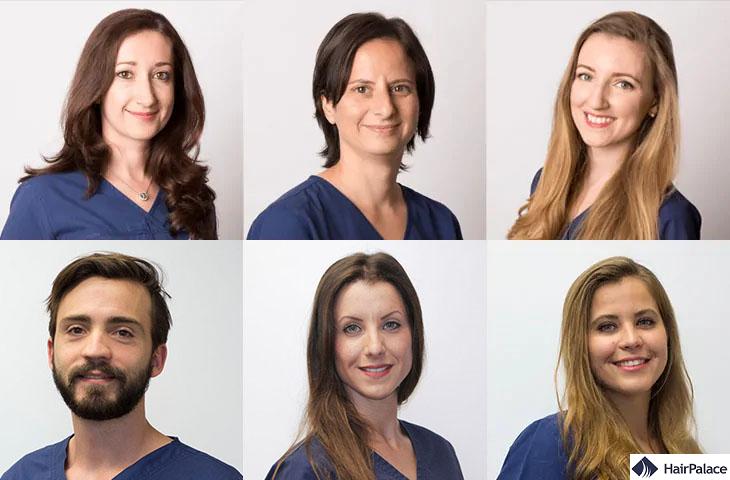 Why choose HairPalace for a hair transplant?
There are so many hair clinics and treatment options available today. That makes choosing just one more difficult than you might expect.
But we're committed to helping you find the ideal procedure for your goals.
So, what can we offer you?
Highly experienced, highly-skilled doctors


HairPalace's surgeons boast five – 10 years' experience of providing hair transplants, helping patients of diverse ages and hair types. Alongside our team, they deliver tailored treatments and outstanding results.

Stunning hair restoration results

The innovative FUE2 method helps our doctors reach remarkable success rates and achieve natural hair restoration.

Written guarantee for your procedure


HairPalace is so confident in the quality of our hair transplants, we'll provide a written guarantee for your treatment. If less than 80% of the transplanted hairs grow out, our surgeons will reimplant the missing amount for free.

No visible scars in your donor area


With the FUE2 method, one graft is extracted at a time using a precise micro punch. No visible scars will be left on donor areas.

Quality patient aftercare


Effective post-transplant care is essential to achieve the best hair transplant results. We'll schedule six check-ups to monitor your progress closely and ensure your hair growth is effective. We'll also answer questions and offer guidance.

Affordable hair transplant costs


Our hair transplant prices in Oxford are highly competitive. All costs are covered with our packages, and you have no hidden fees to worry about.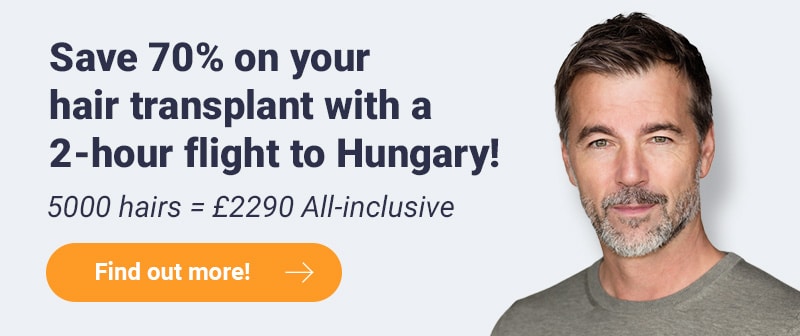 Hair transplant reviews from Oxford patients
Every year, HairPalace is the top choice for hundreds of patients. We have amassed an extensive collection of public testimonials on Trustpilot, Google, and Facebook.
Take a look to learn more about our exceptional service and results.
These reviews also encourage our team to keep working at its best, and to continually deliver unbeatable patient experiences.
Check out our hair transplant reviews from patients in Oxford now!
I discovered Hair Palace while on a visit to Budapest, and I'm very glad I did! My surgeon, Dr. Sereny, was highly experienced and exceeded my expectations. Luchina, the interpreter, was excellent during the process, making me feel calm and welcome. Janos, the coordinator, provided quality online support. Thank you Hair Palace team for your excellent work!
David | Mar 25, 2021
I was researching a lot to find a better and reliable place to do my hair transplantation and I finally found Hair Palace clinic which according to my experience is the best, affordable and reliable hair transplantation clinic in Europe, where I on the 19th of July did my hair transplantation and I have recieved 6180 hairs (2350 grafts). I would just say that it is an amazing place. The place is very clean, and the staff are very friendly and professional, and they made everything perfect and convenient for me. Everything was well planned, and I got every bit of information regarding my travel and hair transplantation. The accommodation which was provided to me was very clean and located in the center of Budapest. I am so glad that I chose this clinic for my hair transplantation and I am also planning to come back next summer to get the next phase of my hair transplantation done, where I will get hair transplantation in the occipital region of my head. So, I would without doubt give them 5 out of 5 stars and I will give my second review after I get the result of my hair transplantation.
 Shakib | Jul 21, 2019