Hair Transplant in Milton Keynes: Costs and Services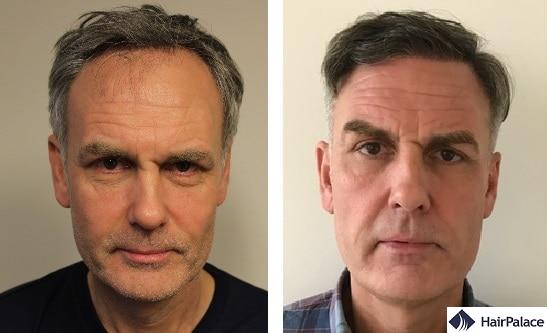 How much does a hair transplant in Milton Keynes cost?
Hair transplant rates are based on certain key factors, such as your preferred method and the number of follicles needed for effective growth.
In Milton Keynes, an FUE hair transplant costs the same as it would elsewhere in the UK, typically between £2 and £4 per graft.
We have hair transplant clinics in both the UK and Budapest, Hungary. Our London rates range from £1989 to £9042.
Looking for the best hair transplant in Milton Keynes at a more affordable rate?
We have the solution.
Our Budapest hair restoration clinic offers the same FUE2 procedures available at our London clinic for a highly competitive price.
We're able to offer such affordable packages because of the lower living expenses and wages in Hungary. But you can still expect the same outstanding service and quality of a hair transplant clinic in Milton Keynes or London — just at a significantly lower rate.
Amazingly, our Budapest clinic's hair transplant packages are available from just £1390 to £2190. That's a huge saving.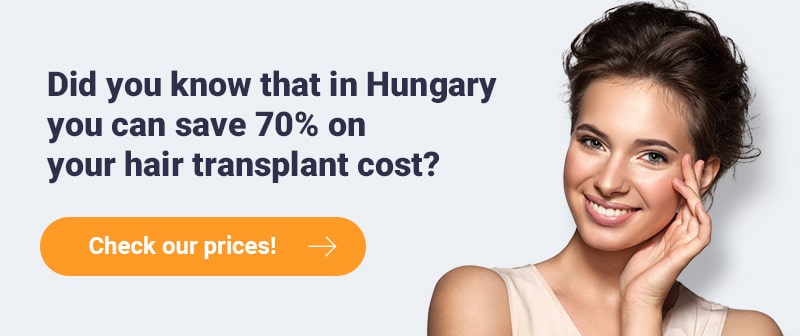 Visit our Milton Keynes office for your free, no-obligation consultation
Prepare for your hair restoration procedure with an expert consultation at our Milton Keynes office.
Our specialists will begin by examining the density of your hair and your scalp using a cutting-edge digital microscope.
We'll discuss your personal hair restoration needs and what you want to achieve.
This will enable us to prepare a tailored treatment plan for your hair transplant.
You'll find a wealth of details on your procedure within your plan, including an accurate price.
Our experts will answer any question during your one-to-one, private consultation. They'll also offer honest insights into the results you can expect.
This meeting will take approximately 20 minutes.
Advance reservation is essential for all consultations — speak with our colleagues and book your appointment on +44 20 7131 0229.
HairPalace Hair Clinic Milton Keynes:
Midsummer Court
Milton Keynes
Buckinghamshire MK9 2UB
United Kingdom
Phone: +44 20 7131 0229
Which hair transplant procedure does HairPalace offer?
Every HairPalace clinic offers FUE2 hair transplant procedures. This is the latest in hair restoration technology and is an improved version of the standard FUE method.
Using such a state-of-the-art technique ensures we can bring you excellent service and results, whether you choose to visit our clinic in the UK or Budapest.
Our surgeons recommend the FUE2 for several fantastic reasons:
it leaves no visible scarring in donor areas
FUE2 is painless
success rates reach as high as 90 – 95%
recovery is short
it's minimally invasive
donor areas are preserved effectively
Working with the best hair transplant specialists in Milton Keynes
HairPalace works with six reputable doctors with the experience and skills to achieve the best hair transplant results for our patients.
You can meet one of our experts and discuss your goals during a free, private hair transplant consultation in Milton Keynes.

Why is HairPalace right for you?
If you feel overwhelmed by the range of hair transplant clinics and treatments available today, we understand. It's not easy to choose just one.
At HairPalace, we're dedicated to helping you understand which solution is right for your hair from the start.
So, what can we offer you?
A team of seasoned hair restoration surgeons

HairPalace's doctors boast between five and 10 years' experience in hair transplant procedures.

Alongside our team, these specialists are committed to bringing you a tailored solution and achieving the best results.

Hair transplants with natural results

Using the innovative FUE2 method allows us to achieve incredible success rates and dense, natural results.

Written treatment guarantee

As we have the most effective technique for hair transplants in our hands, we're thrilled to offer a written guarantee on your procedure.

If less than 80% of your transplanted hairs grow out, we'll reimplant the missing amount for free!

Donor areas free of visible scars

The FUE2 procedure leaves no visible scarring in the donor areas, as grafts are extracted one at a time with a precise micro punch.

Postoperative care you can trust

We know proper care is vital to reach the best hair transplant results after your surgery.

We'll book you in for six check-ups to assess your progress and make sure you're satisfied. HairPalace is here to help every step of the way.

Amazing hair transplant prices

HairPalace offers highly-competitive hair transplant prices in Milton Keynes. Our packages cover all your costs, and you'll have no hidden charges to worry about.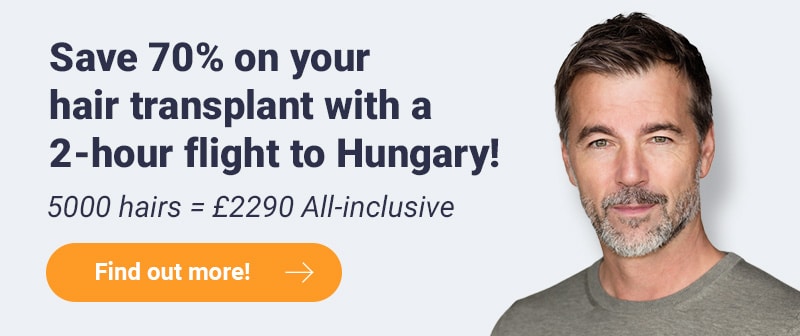 Genuine hair transplant reviews from Milton Keynes patients
Every year, HairPalace treats hundreds of patients looking for the finest hair transplants.
You can browse public patient testimonials across Trustpilot, Google, and Facebook to learn more about the results you can expect.
Take a look at our selection of hair restoration reviews from Milton Keynes patients today!
After thinking about having a Hair Transplant for a while I can safely Say Hairpalace have been so professional and always willing to answer any quires I had.
I've just returned home from Budapest after having my surgery and Where all of the Hairpalace staff and surgeons were amazing from start to finish, i would highly recommend them to anyone who is thinking about having a Hair transplant.
I'll put a review up in 3-6 months when Hopefully I'll start seeing results.
Just want to thank everyone from Hairplace for being so professional and reassuring with any quires or worries I had.
Many Thanks
Bradley
   Bradley Armer | Feb 24, 2020
Excellent service from Hair Palace from my first consultation to coming home after surgery.
Doctors were brilliant and made me feel very welcome and comfortable during my stay. Food provided at Hair Palace was lovely.
Apartment they provide was of a very high standard. Procedure was pretty much pain free apart from the numbing injections but was just like the dentist local anaesthetic.
Upon arriving home I was very happy with the outcome and I am looking forward to seeing my new hair growth come through.
I would like to thank Dr Csilla Kelemen and the rest of the crew.
I would definitely recommend Hair Palace!
   Mr Jamie Lee | Feb 7, 2020