Hair Transplant in Leicester: Costs and Services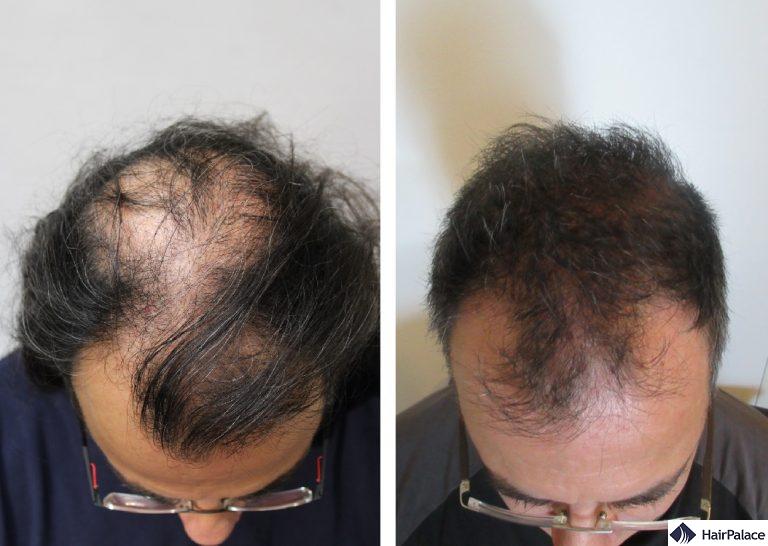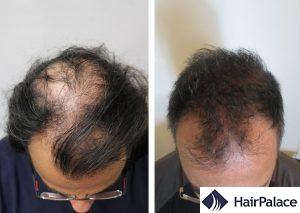 Pascal
Number of hair transplants: 2
Number of transplanted hairs: 10.000
Pascal had a hair transplant in 2017. He was extremely satisfied with the result, so he visited us again in 2018 to make his hair even more dense. Since then he recommended our clinic to his friends!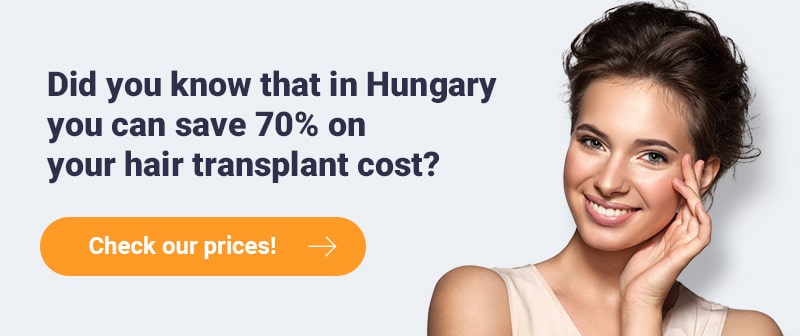 Visit our Leicester office for a free expert consultation
When you decide a hair transplant is right for you, we'll invite you to our Leicester office for a consultation with one of our experts.
We'll examine your hair density and scalp with a state-of-the-art digital microscope, to determine the extent of your hair loss.
Based on our findings, we'll discuss your hair transplant goals and expectations in detail.
We'll create a tailored plan for your treatment, featuring all the essential information on your hair restoration procedure, including an accurate price.
Our specialists will be happy to answer any question, for your total peace of mind.
Your no-obligation, one-to-one hair transplant consultation in Leicester will last approximately 20 minutes, so it's convenient to fit into your schedule.
Advance reservation is crucial: book your appointment with one of our colleagues on +44 20 7131 0229.
HairPalace Hair Clinic Leicester:
St George's House
Leicester
Leicestershire LE1 1QZ
United Kingdom
Phone: +44 20 7131 0229
How much does a hair transplant in Leicester cost?
The price of a hair transplant is based on multiple factors, including the number of follicles to be transplanted and the method used.
You can expect to pay the same price for a hair transplant in Leicester as you would in any city throughout the UK. This usually ranges from £2 to £4 per graft.
HairPalace has hair transplant clinics in the UK and Hungary: one in London, another in Budapest. Prices in our London clinic vary from £1989 to £9042.
Looking for the best hair transplant in Leicester at a more affordable rate?
We're committed to bringing you the finest hair transplant procedures at competitive prices.
That's why we offer patients visiting our Budapest clinic the same FUE2 surgery available at our London clinic. Hungary's lower living expenses and wages enable us to provide the same high-quality hair restoration at an affordable price.
Our Budapest clinic charges between £1390 and £2590 for FUE2 hair transplants — bringing you substantial savings.
Which hair transplant method is available at HairPalace?
Surgeons at each HairPalace clinic use the cutting-edge FUE2 technique. This is an advanced version of the standard FUE technique, and is the best technology for hair restorations available today.
This empowers us to bring you the same exceptional service whether you visit our hair clinic in Hungary or the UK.
Our doctors have utilised the FUE2 method for hair transplants for years, as it offers the following advantages:
no visible scarring on the scalp
success rates as high as 90 – 95%
the procedure is painless
FUE2 is minimally invasive
the recovery period is short
FUE2 preserves donor areas effectively
The most skilled hair transplant specialists in Leicester
HairPalace's dedicated team works with six outstanding doctors. They're equipped with the right skills and invaluable experience to achieve the best hair transplant results.
You will have a chance to meet one of our surgeons during your free hair transplant consultation in Leicester.
They will discuss your hair loss, the results you can expect following your transplant, and any other topic you wish to cover.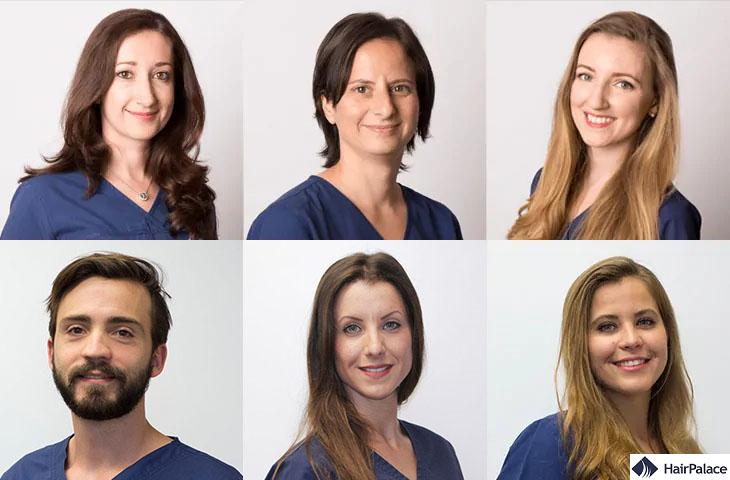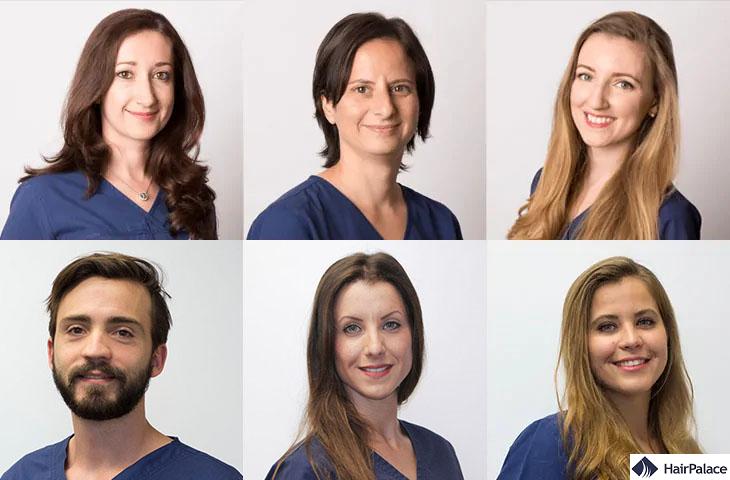 Why should you choose HairPalace?
We know how hard it can be to pick just one hair transplant clinic and treatment from the plethora available.
But we're committed to helping you find the right hair restoration solution at the right price.
We offer you:
Doctors with years of experience

HairPalace's surgeons have between five and 10 years' experience and are dedicated to achieving the best results with tailored solutions.

They work closely with our team to understand your unique goals and requirements.

Natural results for seamless restoration

The FUE2 technique our surgeons use enables us to achieve outstanding success rates with natural results.

A written restoration guarantee

We'll give you a written guarantee on your treatment: if less than 80% of your transplanted hairs grow out, we'll reimplant the missing amount for free.

All thanks to our confidence in the FUE2 technique.

No visible scarring

During the FUE2 procedure, a micro punch will extract one graft at a time — leaving no visible scars in the donor area.

Reliable post-procedure care

We believe proper aftercare is vital to achieve the finest results after your hair transplant.

That's why we'll schedule six check-ups following your surgery to make sure everything goes as it should. We'll be here to answer your questions throughout your hair restoration journey.

Amazing prices

We provide incredible hair transplants at amazing prices. Our packages cover all costs, with no hidden charges.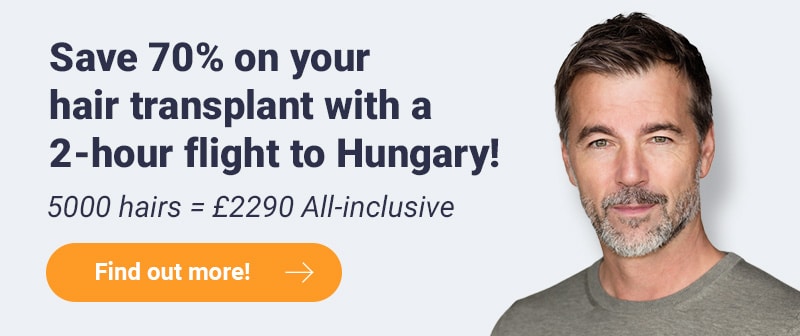 Authentic hair transplant reviews from Leicester patients
Hundreds of patients pick HairPalace for their hair restoration each year, and create public testimonials on Trustpilot, Facebook, and Google.
These inspire us to keep working hard and delivering the best results.
Take a look at some of our hair transplant reviews from patients in Leicester to learn more about the results you can expect now!
Just got my second transplant done at hairpalace i can not thank the doctors and staff so much for the great job they do they have very good English and talk you through everything they are doing it is pain free and I even fell asleep getting it done the building is so clean and very professional.
I would highly recommend hairpalace to anyone looking to get a hair transplant done.
So far i have got 13000 hairs transplanted on my head and from the first transplant I got done off.
Hairpalace has given me my confidence back which I lost when I started to go bald the difference in getting it done is so unbelievable so many thanks to the doctors and staff for all your help and i hope your business only gets bigger you deserve all the prays yous get.
Thank you once again DR csilla kelemen and your team for all you have done for me it is so appreciated.
   Chris Murray | Aug 27, 2020
Personally, I underwent a hair transplant procedure at HairPalace Budapest 3 months ago and from the first moment I stepped in their building I felt satisfied and very well taken care of.
In my honest opinion the clinic, doctor Ljuba Zsolnai, tehnicians, coordinators and accomodation provided were of the highest quality.
After extensive research and consultations I concluded that HairPalace offers better price: quality of service ratio than any reputable hair transplant clinic in Europe and am very happy and satisfied overall.
I will come back in a year or so to comment on my final results but for now I would rate them 5 stars without question.
  Mateo Šostarec | Jan 9, 2019