Hair Transplant in Ipswich: Costs and Services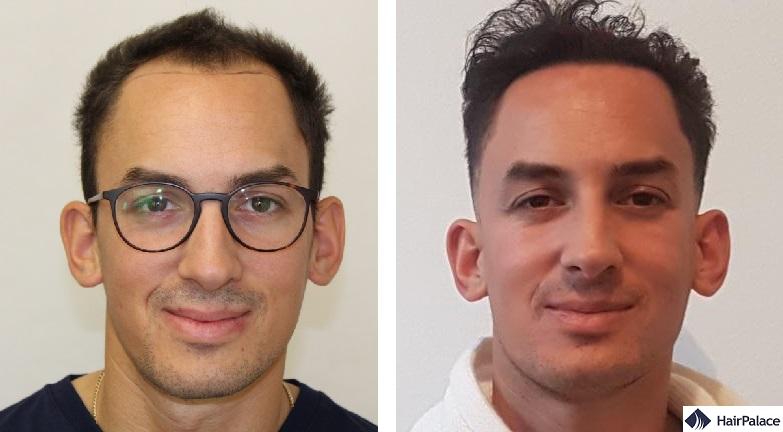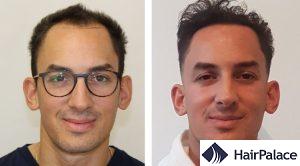 Julien
Number of hair transplants: 1
Number of transplanted hairs: 4613
Julien had a FUE2 hair transplant in the summer of 2017. The complete change took a year. He was very glad to see the result: dense hair and a confident look.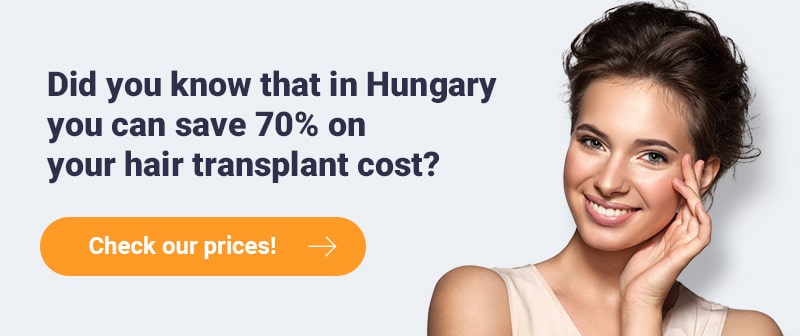 Book your free hair transplant consultation at our Ipswich office
The first step on the path to hair restoration is a free, private, one-to-one consultation with an expert at our Ipswich office.
We'll take this opportunity to assess the density of your hair, and the condition of your scalp, using a state-of-the-art digital microscope.
We'll determine the right hair transplant option for you based on our findings and your personal goals.
We'll also be happy to answer any questions you might have, and will offer transparent insights into the results you can expect to see.
Next, we'll create a tailored plan for your treatment. This features all the essential surgery details, including an accurate price. Your consultation will last around 20 minutes.
Patients are required to book in advance, so make an appointment with our colleagues on +44 20 7131 0229.
HairPalace Hair Clinic Ipswich:
Ransomes Europark
Ipswich, IP3 9BF
United Kingdom
Phone: +44 20 7131 0229
How much is a hair transplant in Ipswich?
Hair transplant prices vary based on a number of specific factors, such as your chosen method and the number of hair follicles to be transplanted.
You can expect to pay the same price for a hair transplant in Ipswich as you would anywhere across the UK.
Hair transplant costs in Ipswich usually range from £2 to £4.
HairPalace operates hair transplant clinics in London and Budapest, with our London clinic's prices ranging from £1989 to £9042.
Want to have the best hair transplant in Ipswich at a more affordable cost?
HairPalace can make it happen.
Patients visiting our Budapest clinic can undergo the same cutting-edge FUE2 procedure available at our London clinic at a more affordable price point.
We're able to provide our outstanding service at such competitive rates because of Hungary's lower living expenses and wages.
This difference has allowed many other patients to undergo incredible hair restoration procedures in Budapest for a far lower price than UK clinics can offer.
Costs at our Budapest clinic vary from £1390 to £2590.
Which hair transplant technique does HairPalace use?
Each HairPalace clinic utilises the same FUE2 hair transplant technique. This is recognised as the enhanced version of the standard FUE hair restoration method, which is the most advanced technology available today.
As a result, you know you'll receive the same incredible service and results with HairPalace, whether you visit our UK or Hungary clinic.
Our doctors have years of experience performing hair transplant surgery, and they continue to recommend the FUE2 technique for a number of key reasons. These include:
no visible scarring
the procedure is pain-free
success rates reach as high as 90 to 95%
FUE2 is minimally invasive
short recovery period
preserves donor areas effectively
Visiting our hair transplant specialists in Ipswich
HairPalace's team works with six fantastic doctors, all with the essential skills and experience to achieve the best hair transplant results.
You will meet with one of our surgeons during your free hair restoration consultation in Ipswich.
You can discuss your hair loss, expectations, and more in our private office.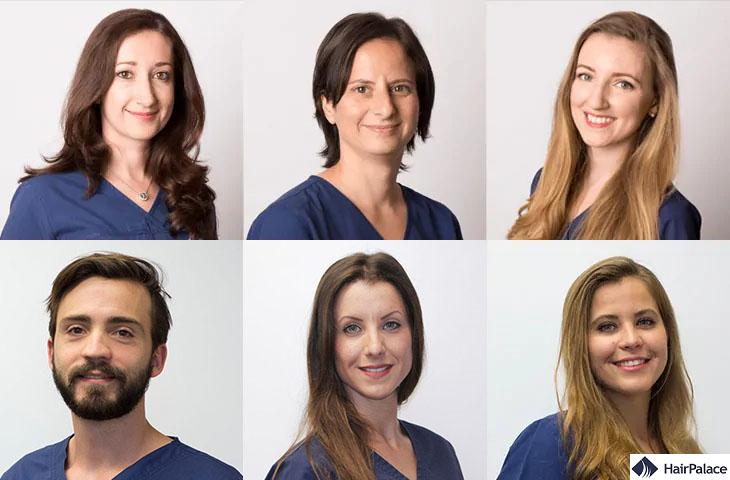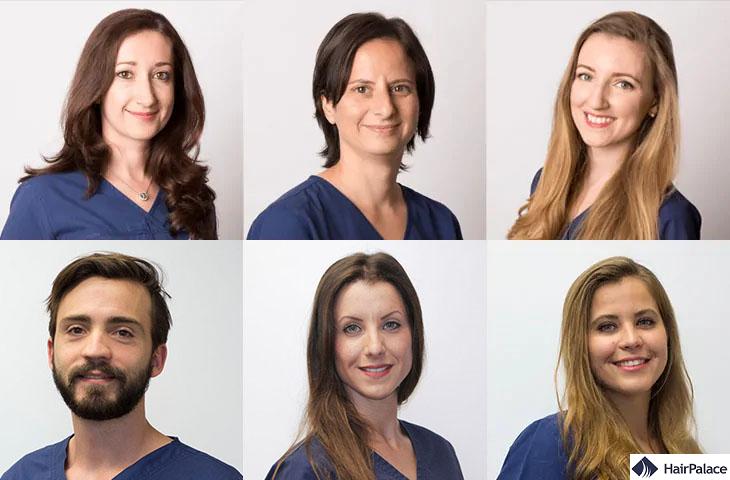 Why should you choose HairPalace?
Choosing one hair transplant clinic and treatment from the range available can be difficult. But we're dedicated to helping you find the ideal hair restoration solution for you.
What do we offer?
An experienced team of doctors

HairPalace works with surgeons with five to 10 years' experience of performing hair restoration procedures.

They're committed to providing a tailored service that helps you achieve your personal hair transplant goals.

Natural results for seamless growth

The FUE2 method can achieve amazing success rates and high-density, natural results.

Written guarantee

As we have access to the most effective technique for hair transplants today, we offer you a written guarantee on your treatment.

If less than 80% of your transplanted hairs grow out, we'll reimplant the missing amount for free.

No visible scarring in donor area

You'll have no visible scars in the donor area after your procedure, as the FUE2 technique involves using a micro punch to extract one graft at a time.

Post-procedure care

Proper aftercare is crucial to achieve the finest hair transplant results, so we'll provide you with six check-ups following your procedure.

We'll make sure everything goes as it should, and our team will be ready to help you if you have any questions.

Incredible prices

HairPalace provides highly-competitive hair transplant in Ipswich pricing.

Our packages cover all costs, and you have no hidden charges to worry about.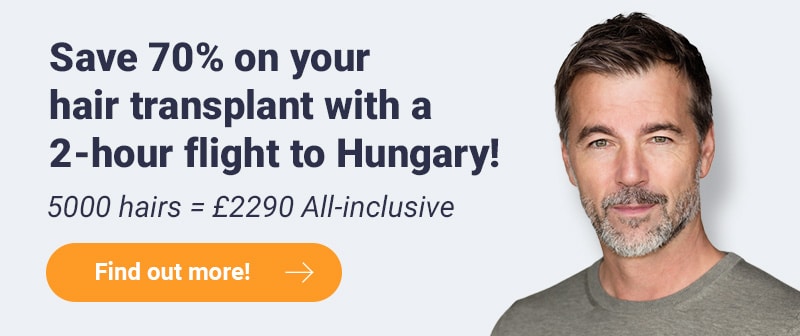 Honest hair transplant reviews from Ipswich
Hundreds of patients visit HairPalace for their hair transplant procedures each year.
We encourage them to share their public testimonials on Facebook, Google, and Trustpilot. These inspire us to keep the quality of our services high, and they provide you with more insights into the results you can expect.
Browse our hair transplant reviews from patients in Ipswich now!
I had a previous implant surgery years before. I was planning a second round and I had 3 consultation at different clinic.
I chose HairPalace because they showed the most patience, they were the most helpful and used more professional tools and gave the most info from the 3 meetings. And they had the best price also.
After the surgery I have to admit I never really give maximum points but today I've got a service I rarely get.
There was no pain, no waiting, no info I wanted and did not get, only kind, patiente and attentive attitute and professionalism. I am grateful.
   Csaba Szikra | Oct 7 2020
Absolutely amazing experience right from the start.
The accommodation is state of the art, the treatment was fantastic and they did everything possible to make sure I was comfortable.
Excited for the results and will be returning !!
 Michael Keeley | Sep 18, 2020