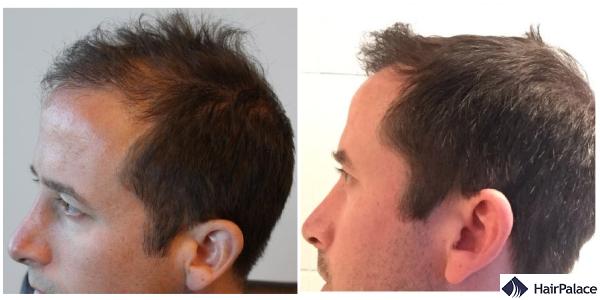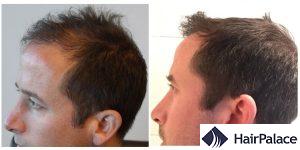 Nick
Number of hair transplants: 1
Number of transplanted hairs: 6000
After getting annoyed by this lowered hairline Nick finally decided to go under a hair restoration surgery. He was amazed by the dense result!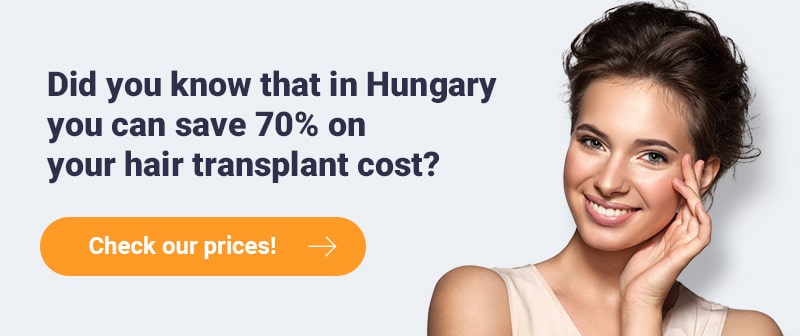 Visit our office in Basingstoke for your free hair transplant consultation
Take your first step towards successful hair restoration with a free consultation at our office in Basingstoke.
We'll start by examining your hair density and scalp with a cutting-edge digital microscope. This enables us to determine your hair transplant requirements, and to discuss what you aim to achieve with your procedure.
The next stage is to prepare a tailored treatment plan for you. This features vital information on your hair transplant, including the cost.
During your no-obligation consultation, our specialists will answer any questions you may have and offer honest advice. This meeting will last for around 20 minutes.
Advance reservation is required — speak with our colleagues to book your consultation on +44 20 7131 0229.
HairPalace Hair Clinic Basingstoke:
Stroudley Road, Basingstoke
Hampshire, RG24 8UP
United Kingdom
Phone: +44 20 7131 0229
How much is a hair transplant in Basingstoke?
The price of a hair transplant procedure varies depending on several factors, such as the number of follicles involved and the preferred method. Typically, you'll pay the same rate for a hair transplant in Basingstoke as you would in any other town or city in the UK. This is between £2 and £4 per graft.
HairPalace has hair clinics in London and Budapest, with packages in London available from £1989 to £9042.
Want the best hair transplant in Basingstoke for a more affordable price?
We'll make it happen.
How? It's simple: our surgeons in Budapest perform the same FUE2 procedures as their London colleagues — but at a significantly reduced price.
We can do this due to Hungary's lower living expenses and wages. But there's no compromise on quality: you'll still receive the exceptional treatment and service you would at a hair transplant clinic in Basingstoke or London. All at an incredibly competitive rate.
Our hair restoration prices in Budapest range from just £1490 to £3890.
What hair transplant method do we use?
Doctors at every HairPalace clinic use the innovative FUE2 method to perform hair transplants. This is an improved version of the standard FUE technique, and is the most advanced technology in the industry.
This means you'll receive the same amazing results and excellent service whether you choose our hair clinic in the UK or Hungary.
HairPalace's surgeons have vast experience in hair restoration, and recommend the FUE2 method based on these remarkable benefits:
no visible scars
the procedure is painless
success rates reach up to 90 – 95%
the recovery period is short
it's minimally invasive
the donor area is preserved effectively
Meet our hair transplant experts in Basingstoke
HairPalace works with six superb surgeons, each with the right experience and skills to achieve the best hair transplant results.
During your free hair transplant consultation in Basingstoke, you'll be able to discuss your procedure with one of our surgeons. They'll answer questions and help you make an informed decision.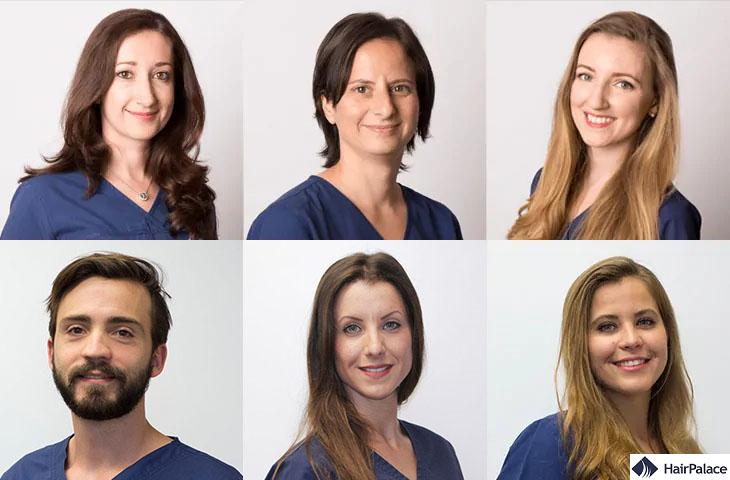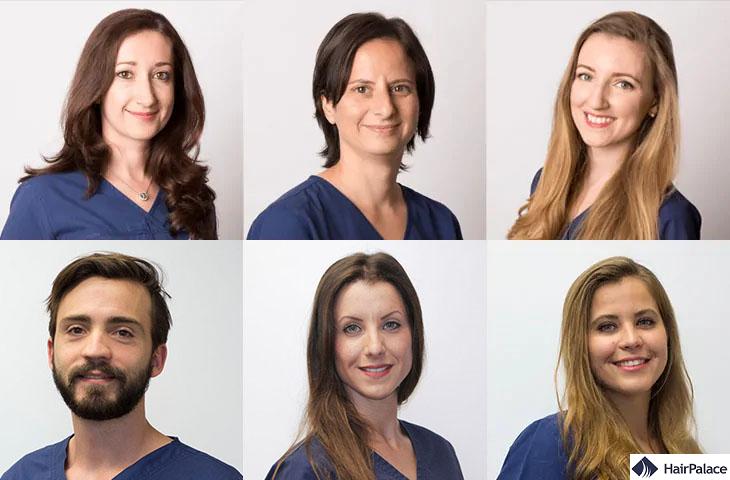 Why is HairPalace the right hair clinic for you?
We know choosing one hair clinic and treatment can be hard with so many options available. But we're dedicated to helping you find the right hair restoration solution.
What do we offer you?
An experienced team of doctors


HairPalace's surgeons have five to 10 years of experience in providing patients with hair transplants. They work closely with our team to bring each patient a tailored plan and achieve the best results.

Natural results


As we use the latest FUE2 hair transplant technique, we can achieve high success rates and dense, natural results.

Written treatment guarantee


HairPalace will provide you with a written guarantee on your surgery, due to the outstanding technology at our disposal. If less than 80% of your transplanted hairs grow out, we'll reimplant the missing amount — completely free of charge!

No visible scars on donor areas


As our doctors extract grafts one by one during FUE2 procedures, no visible scars will remain on donor areas.

Dedicated postoperative care


Proper post-surgery care is crucial for achieving the best hair transplant results. So, we'll book you in for six check-ups to monitor your progress and answer questions, for your total peace of mind.

Affordable prices


We provide patients with highly competitive hair transplants in Basingstoke. There are no hidden fees, as our comprehensive packages cover all costs.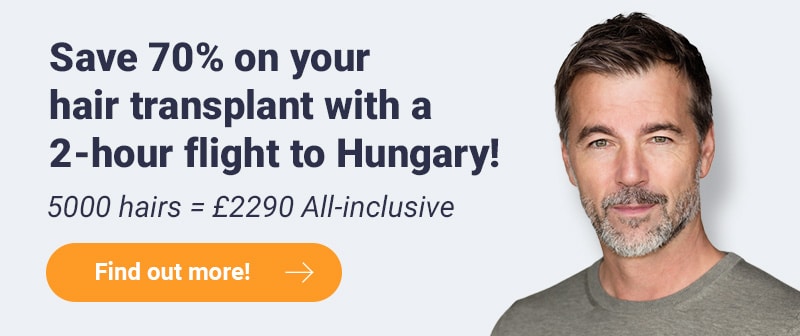 Hair transplant reviews from patients in Basingstoke
Every year, we treat hundreds of patients with the latest hair restoration procedures. You can read their honest testimonials on Trustpilot, Google, and Facebook for a clear idea of the experience you can expect.
These reviews also keep our team inspired to perform at their best, and to achieve the right results for each patient.
Read real hair transplant reviews from our patients in Basingstoke to learn more!
Staff are very helpful and knowledgeable. The Dr walked me through the procedure and was realistic with expectations. I had previously had a procedure in Turkey 2 years ago, I wish I had come here first. The donor area incisions are very small compared to the ones received in Turkey and the whole area looks clean, tidy and nor red and sore like I experienced before. They also have netflix! I could relax and take my mind off the procedure. Looking forward to the results.
Simon | Jul 21, 2021
The apartment was immaculate and was located in a quiet area. The staff are really friendly and the the surgery is really clean. I would recommend Hair Palace to anyone and would definitely come back, should I ever need any further surgery. Hungary seems like a really nice place and the people seem friendly.
Dave from Staffordshire | Oct 5, 2017