Jean-Luc
Number of hair transplants: 1
Number of transplanted hairs: 5000
Jean-Luc had his hair's frontal zone restored after attending to our clinic for an FUE hair transplant. In just a year his self-confidence also returned.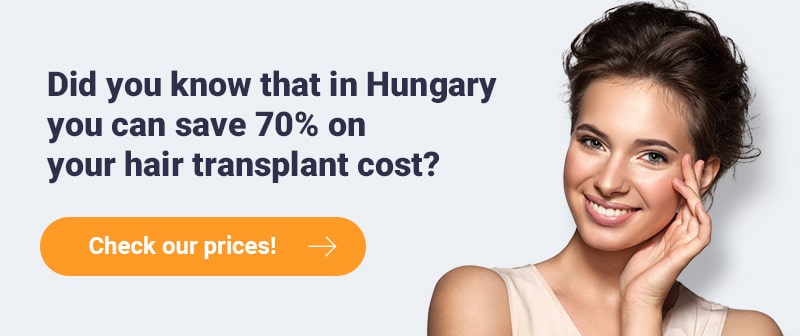 Visit our office in Aylesbury for your free, no-obligation consultation
Discover how HairPalace's cutting-edge treatments can restore your hair with a free consultation at our Aylesbury office.
Our experts will start by examining your scalp and the density of your hair using a high-precision digital microscope. This enables us to assess the hair growth required, and to discuss what you want to achieve in detail.
Next, we'll create a tailored treatment plan just for you. This will contain the most important details on your procedure, including an accurate price.
Our specialists will offer advice and answer questions during this one-to-one chat. It will last around 20 minutes.
Advance reservation is vital — book your consultation with our colleagues on +44 20 7131 0229.
HairPalace Hair Clinic Aylesbury:
The Gatehouse
Gatehouse Way
Aylesbury HP19 8DB
United Kingdom
Phone: +44 20 7131 0229
What will a hair transplant in Aylesbury cost?
Hair restoration prices depend on various factors, such as the number of hair follicles necessary to achieve effective growth and the technique chosen.
A hair transplant in Aylesbury will typically cost the same as it would elsewhere in the UK, ranging from £2 to £4 per graft.
We offer state-of-the-art hair transplants at our London and Budapest clinics. The packages available at our London clinic cost between £1989 and £9042.
How can you get the best hair transplant in Aylesbury at a highly-competitive rate?
Trust HairPalace to make it happen.
At our hair clinic in Budapest, our surgeons perform the same innovative FUE2 hair transplants as our London team.
Just for a much more competitive price.
This is due to Hungary's lower living expenses and wages. And there's no compromise on quality: you'll still receive the incredible service and results you would at a hair transplant clinic in Aylesbury or London.
Our Budapest surgeons will restore your hair for between £1390 and £2590— a substantial saving on the average cost of packages in the UK!
Which hair transplant technique do our doctors use?
At every HairPalace clinic, our surgeons utilise the most advanced technology available: the FUE2 Safe System. This is an improved version of the standard FUE technique, and is the most effective treatment to restore hair, with high success rates.
That means you'll get the best hair transplant results whether you choose our clinic in Hungary or the UK.
Our doctors recommend the FUE2 treatment based on its key benefits:
no visible scars
it's a painless technique
success rates reach up to 90 – 95%
it has a short recovery period
minimal invasiveness
effective preservation of the donor area
Meet our hair transplant experts in Aylesbury
HairPalace works with six hair transplant surgeons, each of whom has years of hands-on experience. Alongside our hard-working team, our doctors strive to achieve the best results for every patient.
You'll be able to ask one of our specialists any questions you have during your free consultation at our Aylesbury office.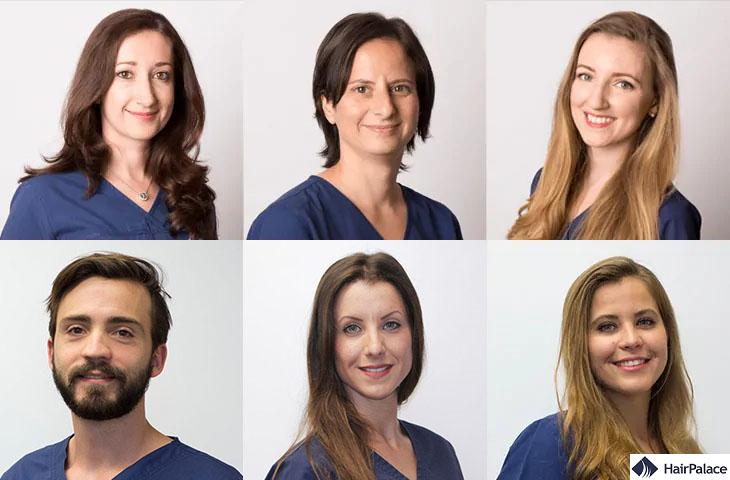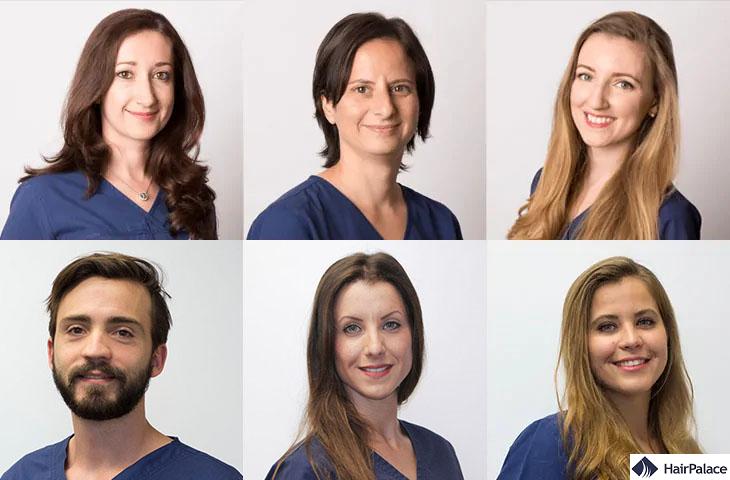 Why should you choose HairPalace?
We understand how hard it can be to choose one hair clinic and restoration method when you have so many options. But we're dedicated to helping you find the right hair transplant option for you.
What do we offer you?
Doctors with essential experience


Our hair transplant doctors have between five and 10 years' experience, and pride themselves on achieving the right results for all patients.

Hair transplants with natural results

As we use the FUE2 technique, our specialists can reach excellent success rates and provide natural, dense hair restoration.

Written treatment guarantee


We can give you a written guarantee on your treatment, as we use the most effective method available. If less than 80% of the transplanted hairs grow out, we'll be happy to reimplant the missing amount — free of charge!

No visible scars


Our doctors extract grafts one by one using a precise micro punch during FUE2 transplants. This causes no visible scarring in the donor area.

Proper aftercare


We've found that quality post-surgery care is vital for the best results. We'll schedule six check-ups after your treatment, to assess your hair growth and answer your questions. HairPalace is here to help throughout your hair restoration journey.

Affordable FUE2 prices


We offer our FUE2 treatments at competitive rates, and there are no hidden fees as our packages cover all costs.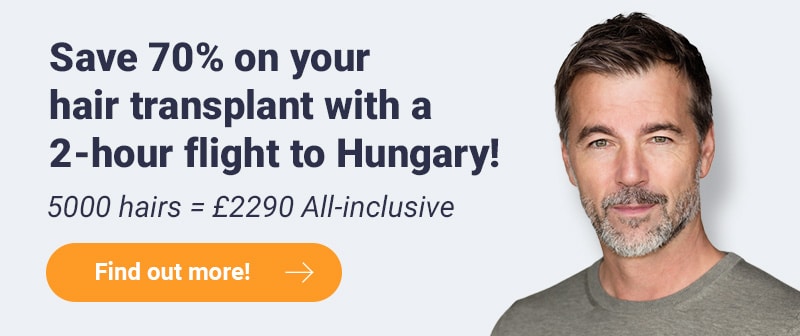 Read hair transplant reviews from real Aylesbury patients
We're proud to help hundreds of people with our hair restoration procedures every year. You can get a clear idea of their experiences from our public patient testimonials, available to read on Google, Facebook, and TrustPilot now.
These also inspire the HairPalace team to maintain our high standards of service for every single patient.
Browse genuine hair transplant reviews from our patients in Aylesbury today!
My experience on the first day is super good. All the staffs were so kind and provide each and every details, starting from procedure to medicines. They were checking out how am I feeling or doing good or not. After first day surgery, they provide information about what the next step will be. Am looking forward to the next day procedure.
Bishwa Ranjan | May 31, 2021
So after a long time deciding weather or not to have this procedure done I finally made my choice with hairpalace in Budapest. I was given the most up to date information and guidelines for my procedure. I had 4317 grafts In total and I am honestly over the moon with the results. The staff are so kind and professional. I highly recommend this practice. It was a pleasure to visit and the after care team are very dedicated team and it's been a great over all experience. Thank you to the team.
 Ben Ashurst | Dec 7, 2017