Hair Transplant in Andover: Costs and Services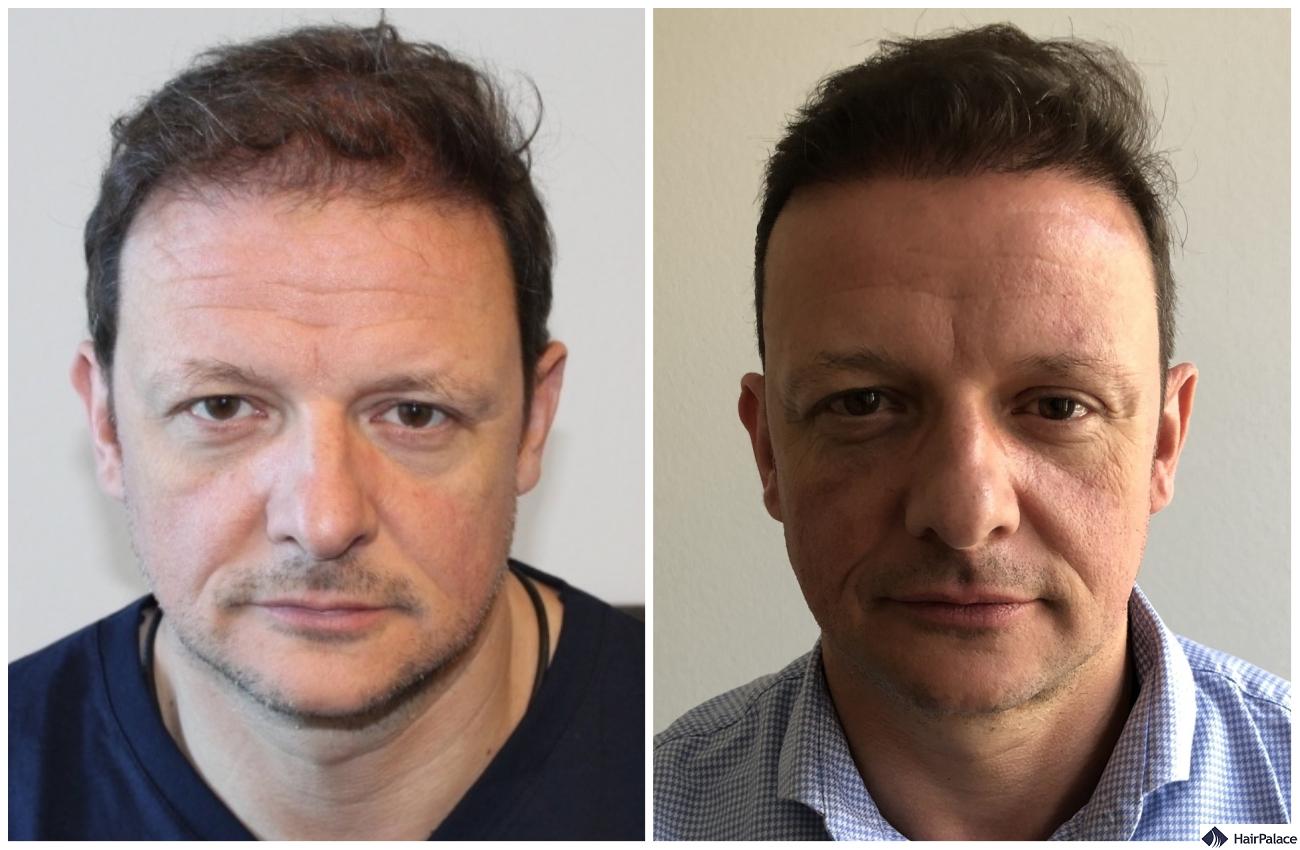 How much does a hair transplant in Andover cost?
Hair transplant prices are based on a number of key factors, such as the method chosen and the number of follicles required for effective growth. You can expect to pay the same rate for a hair transplant in Andover as you would anywhere in the UK: typically from £2 to £4 per graft.
HairPalace operates hair clinics in London and Budapest. Prices at our London clinic range from £1989 to £9042.
How can you get the best hair transplant in Andover for a more competitive price?
We make it easy for you.
Our Budapest team offers the same FUE2 hair transplants available at our London clinic, but at a much more affordable rate.
Due to Hungary's lower living expenses and wages, you'll receive the same outstanding treatment you would at a hair transplant clinic in Andover or London — just for a fraction of the cost!
With packages at our Budapest clinic ranging from just £1390 to £2190, you can make a substantial saving compared to UK rates.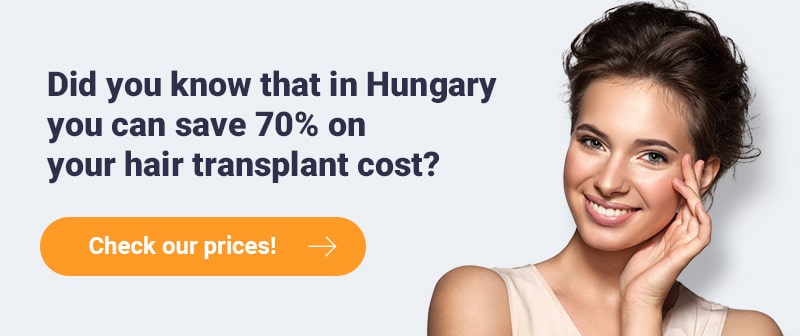 Get your free hair transplant consultation at our Andover office
Start your hair transplant journey with a free consultation at our office in Andover.
Our experts will examine your hair density and scalp using a high-end digital microscope for maximum accuracy. We'll assess your hair restoration requirements and discuss what you want to achieve with your procedure.
Once we have the information we need, we'll create a tailored treatment plan for you. This will cover everything related to your hair transplant, including a competitive price.
Our specialists will be happy to answer any of your questions and offer insights into the results you can expect. This private, one-to-one consultation will last around 20 minutes.
Advance reservation is vital — book your free consultation with our colleagues on +44 20 7131 0229 now.
HairPalace Hair Clinic Andover:
East Portway Business Park
Andover SP10 3FG
United Kingdom
Phone: +44 20 7131 0229
What hair transplant method do we offer?
Every HairPalace clinic uses the FUE2 technique, an improved version of the traditional FUE procedure. This is the most innovative option available.
As a result, you'll receive the same exceptional service and results whether you visit our hair clinic in the UK or Hungary. Our seasoned doctors recommend the FUE2 method based on the number of benefits it offers:
FUE2 causes no visible scarring
the procedure is painless
success rates reach up to 90 – 95%
the recovery period is short
it's minimally invasive
donor areas are preserved effectively
Meet the best hair transplant specialists in Andover
HairPalace is proud to work with 6 incredible surgeons with the experience and skills to achieve the best hair transplant results.
You'll have an opportunity to meet one of our doctors during your free consultation in Andover. They'll discuss your hair restoration treatment, the results you can expect, and more.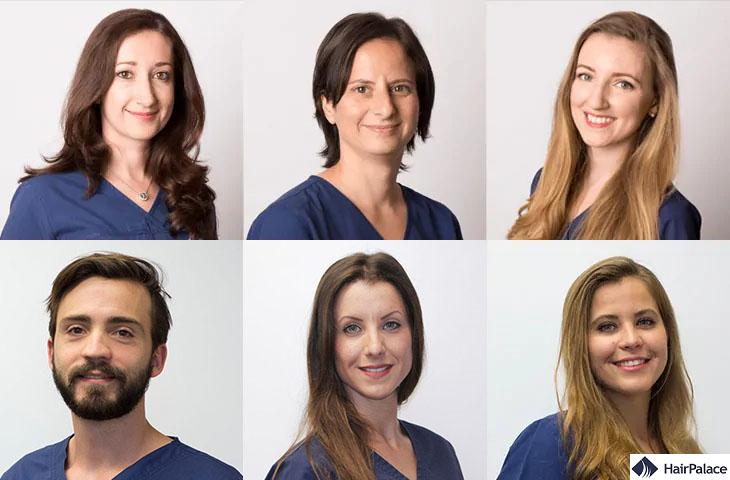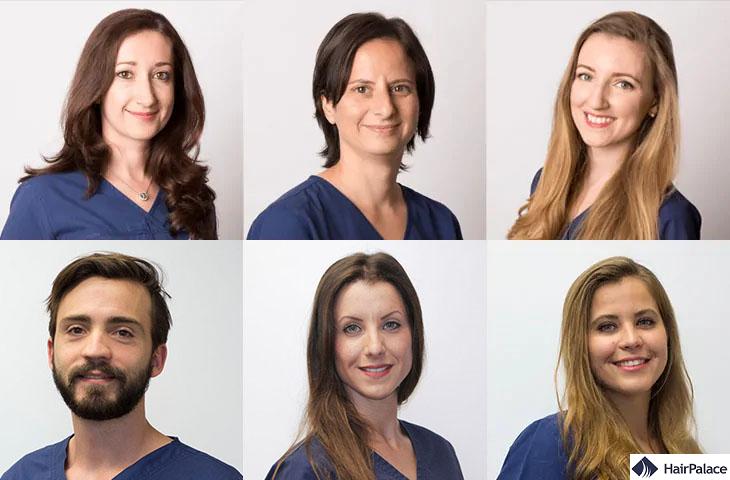 Why should you choose HairPalace?
We know how difficult choosing one hair clinic and treatment can be when there are so many options. But we're here to help you find the right one for your hair restoration goals.
What do we offer?
Doctors with years of experience


HairPalace's surgeons have performed hair transplant procedures for between five and 10 years. Along with our hard-working team, they're dedicated to bringing each patient the best results with tailored treatment plans surgeons have five to 10 years of experience in hair restoration.

Natural hair restoration results


Using the FUE2 method enables our surgeons to reach unbelievable success rates and dense, natural results.

Written treatment guarantees


As we utilise the most effective hair transplant technology, HairPalace provides a written guarantee on your procedure. If less than 80% of the transplanted hairs grow out, we'll reimplant the missing amount totally free of charge!

No visible scarring


During the FUE2 procedure, our surgeons extract one graft at a time using a state-of-the-art micro punch. This causes no visible scarring on the donor area(s).

Proper postoperative care


We've learned that committed patient aftercare is crucial to cultivate the best results. That's why we'll schedule six check-ups to monitor your progress following your treatment. We'll be here to answer questions and address any concerns you may have during your hair restoration journey.

Unbeatable rates


HairPalace offers highly competitive hair transplant prices in Andover. All costs are covered in our packages, with no hidden charges to worry about.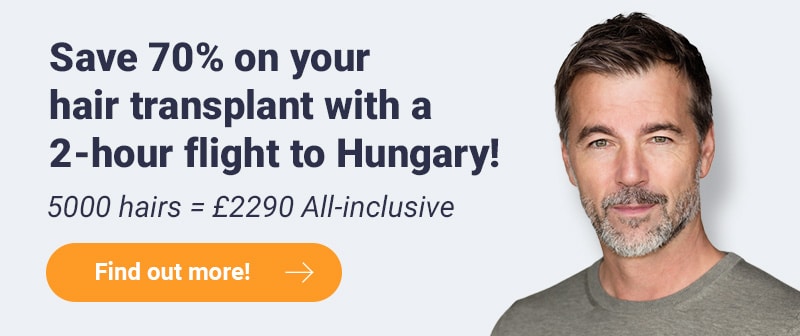 Read hair transplant reviews from Andover patients
Hundreds of people visit HairPalace for hair restoration procedures every year. That's why we have a huge range of public patient testimonials across Trustpilot, Facebook, and Google.
These will give you a clear insight into the quality of our treatment and patient care. They also inspire our team to keep working at our best every single time.
Browse our hair transplant reviews from Andover patients now!
I attended Hairpalace in Budapest January 3rd and 4th and had a total of 5500 hairs implanted onto zone 1 (frontal hairline). This was by far the most pleasant and enjoyable medical experience i've ever had. I was picked up from the airport on my arrival by the driver and brought to the apartment (which Hairpalace provide), which is about a 20 minute drive away from the airport. The driver was very pleasant and spoke very good English.
First of all, the apartment was perfect. It was very comfortable and very modern. On the morning of my hair transplant, I walked to the clinic, which is an easy 10 minute walk from the apartment. Upon arriving at the clinic, I was greeted by my coordinator (who spoke perfect English), and we discussed the day ahead, I signed some forms, and I picked what lunch I wanted to be served later in the day. Before the surgery started, I had to take some tablets, 1 being a Xanax tablet which helps relax you if you are nervous.
I was then greeted by my Doctor, Dr. Koreny Dóra. I must say Dr. Koreny Dóra and her team were brilliant. She was very nice and was always chatting with me throughout the surgery. She definitely made me feel at ease. She also spoke perfect English.
The morning of the surgery involved me laying face down whilst they harvest the hairs from the back of the head, then the afternoon involved placing the harvested hairs into the hairline. If i was to rate the pain level throughout the whole thing, I would give it a 2/10. I literally experienced very little pain or discomfort. The injections to numb your head sting a tiny bit at first, but you get used to them. This whole process was then repeated on day 2.
When day 2 was finished, I went back to the apartment and relaxed for the night. I experienced little pain or discomfort when the whole thing was finished. The following day (day 3), the driver picked me up and brought me back to the airport and flew me home.
Overall, I would highly recommend hairpalace. The service and experience was absolutely flawless. Definitely a 10/10 experience. I am currently exactly 2 weeks post surgery and my recovery period has perfect. I was told that after the surgery it is normal to have some facial swelling and swelling around the eyes, however luckily I didn't experience any of this. Excited to see the results. Thank you Hairpalace.
Joel | Jan 18, 2018