Hair Transplant in Halifax: Costs and Services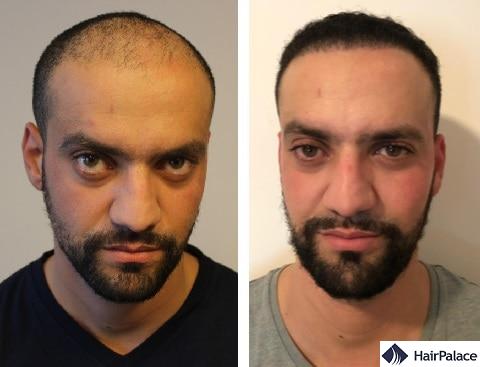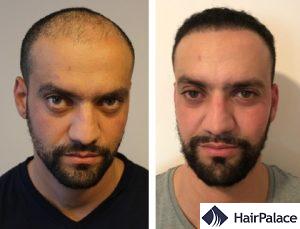 Ben
Number of hair transplants: 1
Number of transplanted hairs: 4480
Ben was glad to see the result of his FUE hair transplant, which happened back in 2016.
The complete change took a year. He told us the procedure helped him gain back his self-confidence.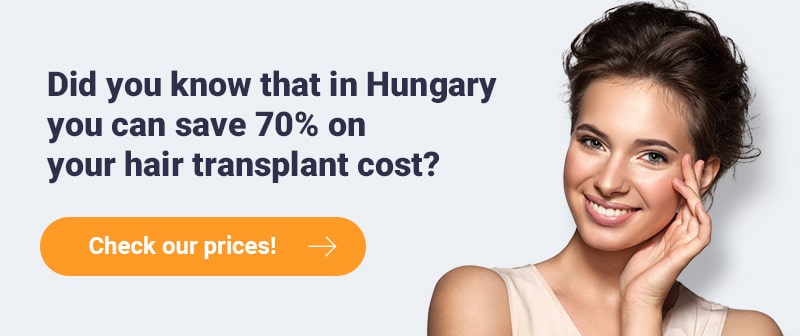 Visit our Halifax office for a no-obligation consultation
Your hair transplant procedure will start with a free consultation in our Halifax office.
One of our experts will perform a thorough examination of your hair density and scalp, using a state-of-the-art digital microscope.
We'll discuss your hair restoration needs and explore what you want to achieve.
Once we know a little bit more about the condition of your hair and scalp, we'll create a treatment plan tailored for you.
This will feature all the information you need, including an accurate price for the procedure.
Our specialists are happy to answer any questions during your private one-to-one meeting.
We'll cover the results you can expect in great detail, to help you make an informed decision.
Advance reservation is vital for your no-obligation consultation with our colleagues — call +44 20 7131 0229.
HairPalace Hair Clinic Halifax:
Fearnley Mill
Halifax, West Yorkshire
HX3 5WP
United Kingdom
Phone: +44 20 7131 0229
How much does a hair transplant in Halifax cost?
The cost of a hair transplant is based on various factors, such as the number of hair follicles required and your preferred method.
For a hair transplant in Halifax, you can expect to pay the same rate as you would in any city throughout the UK: this is usually between £2 to £4 per graft.
We operate HairPalace hair transplant clinics in London and Budapest, with prices ranging from £1989 to £9042 at our London clinic.
Would you like to have the best hair transplant in Halifax for a more affordable price?
HairPalace has the solution.
At our Budapest clinic, we offer the same cutting-edge FUE procedures available at our London clinic for a more affordable rate.
Due to the lower wages and living expenses in Hungary, we can provide the exceptional service and results you would receive in a Halifax or London hair transplant clinic at a more competitive price.
Our Budapest hair transplant packages range in price from £1390 to £2590.
Which hair transplant technique does HairPalace use?
Each HairPalace clinic uses the FUE2 method of hair transplant surgery.
This is an improved version of the popular FUE procedure, and is the most advanced technology available.
As a result, we can bring you the same outstanding service and results whether you choose the UK or Hungary.
Our doctors have years of experience and recommend the FUE2 procedure for several reasons:
it leaves no visible scars
the procedure is painless
success rates reach up to 90 to 95%
the recovery period is short
FUE2 preserves donor areas effectively
this method is minimally invasive
HairPalace hair transplant specialists in Halifax
HairPalace's team works with six incredible doctors with the right skills and experience to give our patients the best hair transplant results.
You have an opportunity to meet one of our surgeons during a free hair transplant consultation in Halifax.
You can ask any questions you may have, and will learn more about our exceptional hair restoration packages.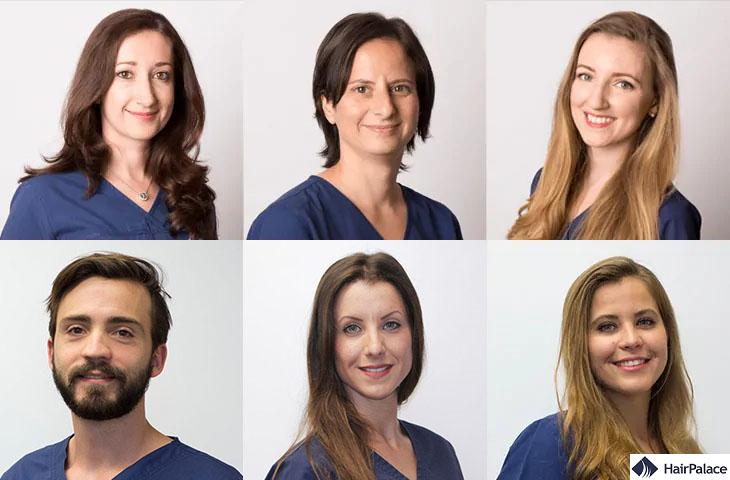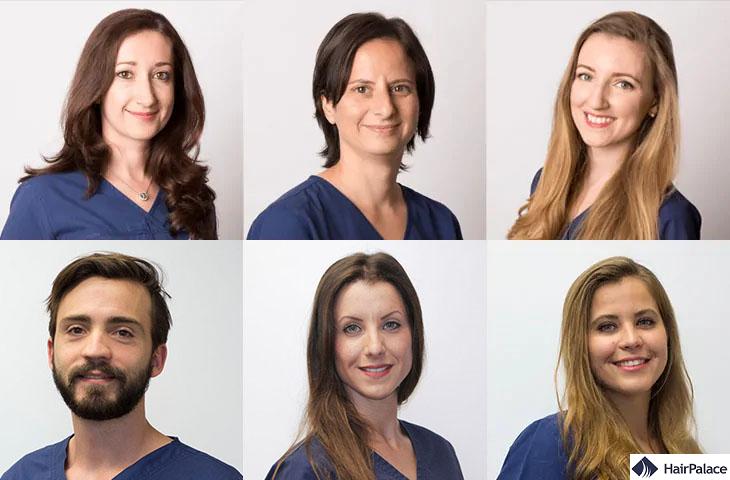 Why should you choose HairPalace?
Choosing a hair transplant clinic and treatment can be hard when there are so many options.
But HairPalace is dedicated to helping you find the ideal hair restoration solution for your goals.
What can HairPalace offer you?
An experienced team of doctors

Our surgeons have between five and 10 years of experience in hair transplants.

Along with our team, these doctors are committed to tailored solutions that achieve the finest results.

Hair transplant results that look natural

The FUE2 method we use enables us to achieve outstanding success rates and dense, natural results.

Written treatment guarantee

As we have the most effective hair transplant technique at our clinics, we offer a written guarantee on your procedure: if less than 80% of the transplanted hairs grow out, we'll reimplant the missing amount for free.

No visible scarring

During the FUE2 procedure, a surgeon will extract one graft at a time with a micro punch. This leaves the donor area free of visible scars.

Proper aftercare

Effective post-procedure care is crucial to reach the finest hair restoration results.

You will have six check-ups following your surgery to make sure your hair growth progresses properly. We'll be at your side during your hair transplant journey, and are here to answer your questions.

Incredible hair transplant prices

HairPalace offers the latest hair transplant procedures at highly-competitive prices.

Our packages cover all costs, and there are no hidden fees.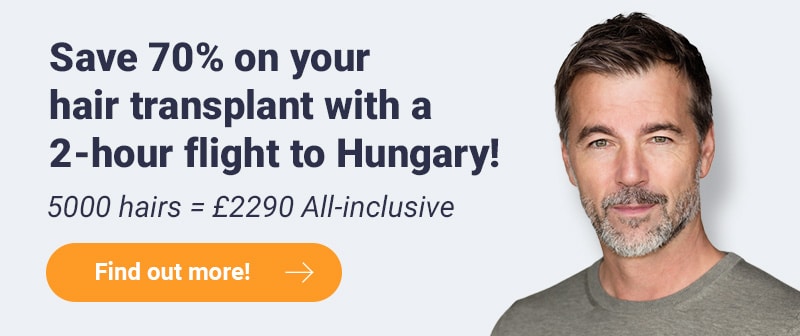 Honest hair transplant reviews from Halifax
Hundreds of patients choose HairPalace for their hair transplant procedures each year.
We welcome public patient testimonials across Facebook, Google, and Trustpilot. These inspire us to maintain our high standards of service and amazing results.
They also give you a clearer idea of the hair restoration you can expect.
Browse some of our hair transplant reviews from Halifax patients now!
So it's 1 year since my procedure, see my other review about my experience with this excellent company.
To say I'm happy with my hair transplant is an understatement. I'm absolutely over the moon with it. It looks fantastic and has boosted my confidence to another level.
I had great results from about 3 months in and then it just kept getting better and better.
This place does it the right way and is nothing like Turkey where a friend of mine went to have his done.
His looks good but it doesn't come anywhere close to mine & I've had friends secretly tell me that they can sort of tell that he has had the procedure where as they are non the wiser with mine and mine looks natural compared to his. He was also having his done in a room with another 7 people with technicians doing the whole procedure where as I was on my own with my own professional surgeon with technicians at hand to help.
Mine was done over 2 days so the hair folicals are not left out in the open for long before being transplanted where his was done in a day and his aftercare was nonexistent where as this company checks regularly to make sure everything is going to plan.
It took me a long time to decide who to do my HT, like 5 years of research & scouring through reviews and I just kept coming back to the HairPalace and I'm so glad I did cos it was the best decision I've made.
So to conclude, if your looking to have a HT and you want it doing correctly with great results then the HairPalace is the place you need to choose for your procedure.
So from my consultation in Manchester, England to flying out to Budapest, having the procedure then seeing the results I can honestly say I wouldn't go anywhere else for a HT.
If in the future I feel I need a top up I will definitely be using the HairPalace.
AAA+ from start to finish.
  Nov 24, 2020 | Rodders McManc