Sebastian Vettel Hair: His Struggle with Male Pattern Baldness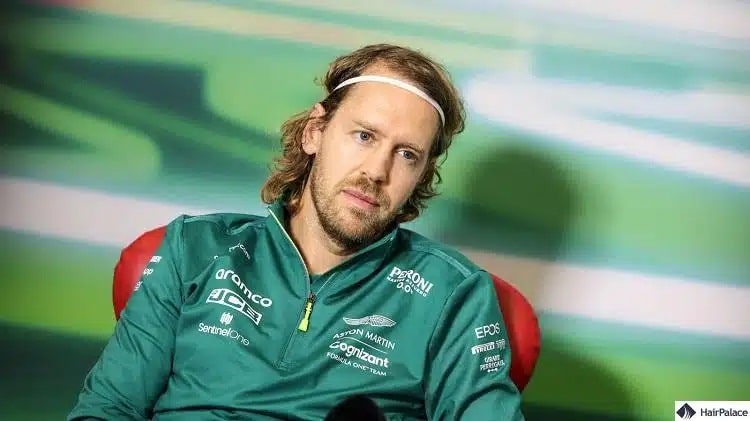 Sebastian Vettel's new half-bald head has shocked the internet. The Aston Martin team's pre-season testing reveal stunned many fans and sent Twitter into a frenzy.
After the Aston Martin team published the first pictures of Vettel's balding head, the four-time world champion was heavily ridiculed by fans and media alike.
Some even speculated whether his new look is due to aerodynamic reasons. Or could it all just be a bad Corona haircut after all?
Let's find out!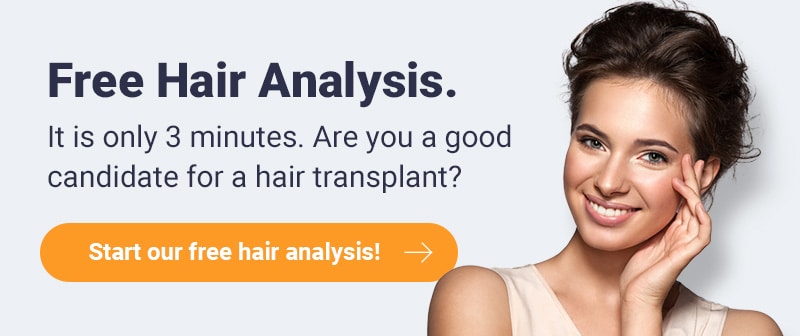 Sebastian Vettel is the youngest Formula 1 world champion
Vettel won four Formula 1 world championships between the 2010 and 2013 seasons. After Michael Schumacher, he was only the second German driver to win a world championship.
At 23 years and 134 days, he is also the youngest world champion of all time. He was most successful following his first title between the period of 2009 and 2014 as a driver for Red Bull Racing.
The following six years at Ferrari were significantly less successful. This chapter was closed after last season when Vettel left Ferrari to join Aston Martin.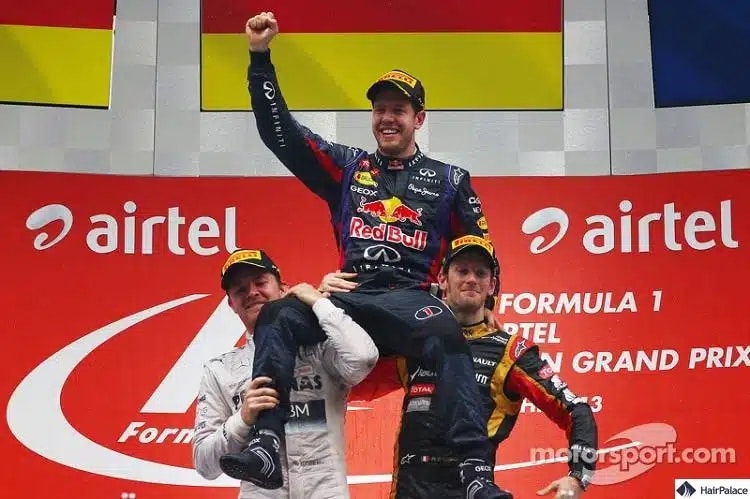 Sebastian Vettel's hair over the years
Vettel has had many different hairstyles in recent years. We saw him with thick curls and bleached hair along with both longer and shorter hairstyles. And then there was the famous moustache.
Sebastian Vettel came to Formula 1 sporting thick and luscious curls.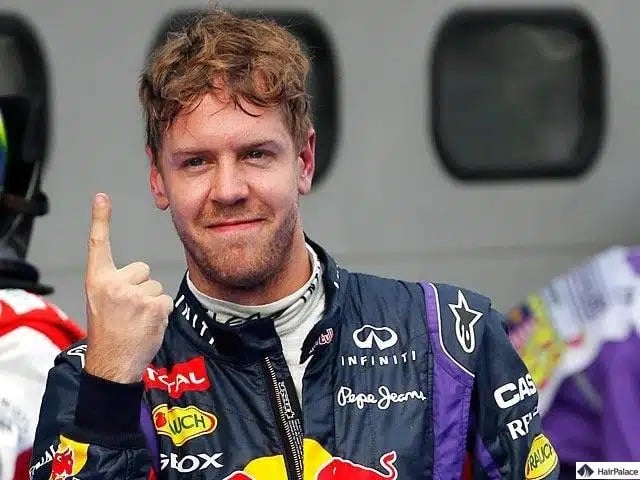 During his first years at Red Bull Racing, however, it became clear that just like Lewis Hamilton, Seb was suffering from male pattern baldness.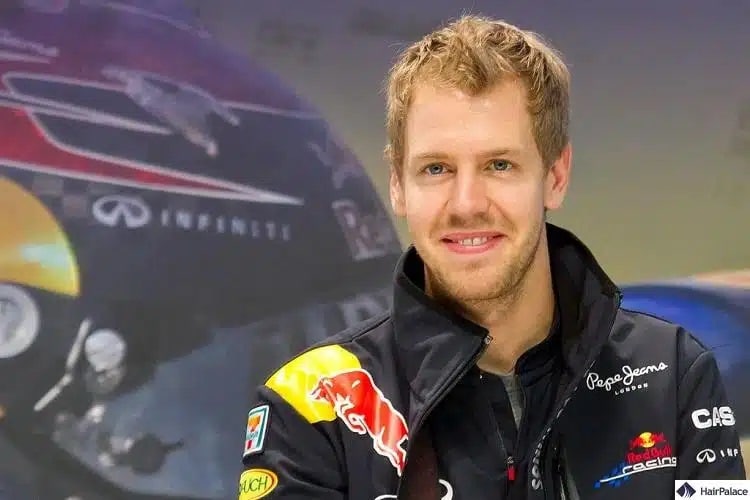 When he went to Ferrari, it was clear that this condition would most likely keep progressing over the coming years.
However, Sebastian Vettel usually concealed his condition with longer hairstyles that somewhat covered his balding areas.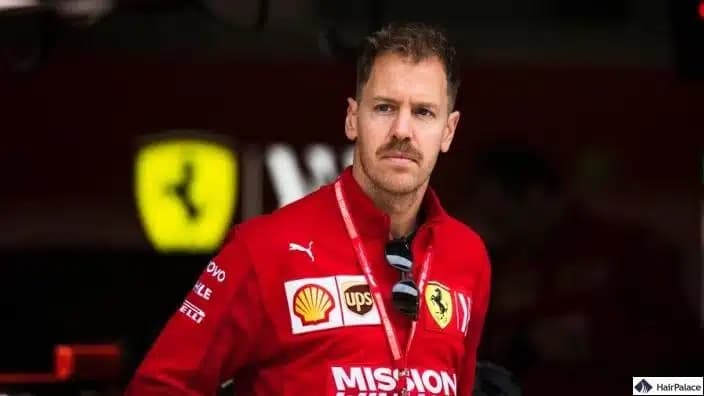 That brings us to the present. After a largely unsuccessful stint with the Italian giants, Sebastian Vettel became an Aston Martin driver.
The Aston Martin team recently released a video of Vettel's first visit to the British sports car manufacturer's Formula 1 plant.
At first glance, everything looks normal. The German drives up in the dark green Aston Martin DBX and enters the training complex wearing a baseball cap and face mask.
The first pictures of the familiar helmet design follow as Vettel tries out the seat. Then the Hessian takes off his headgear and shows off his Corona hairstyle: sporting a razor-sharp short haircut with an unmistakenly bald head.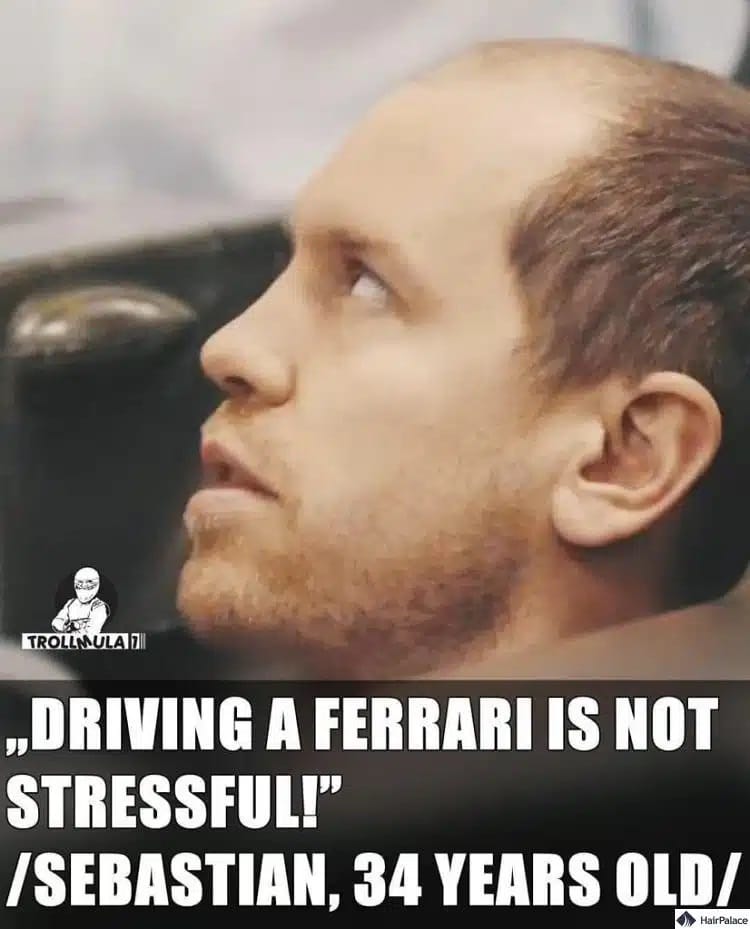 It seems that Sebastian Vettel got tired of constantly hiding his receding hairline and decided to just accept the fact that he's balding.
Why is Vettel's hair falling out?
Stress is definitely a contributing factor to Vettel's hair loss. But his receding hairline is most likely the result of male pattern baldness.
About 25% of men over the age of 30 struggle with this condition. In fact, other notable Formula 1 drivers such as Fernando Alonso and Lewis Hamilton are seemingly in the same boat as Seb.
Male pattern baldness is a hereditary condition that progresses slowly over the years.
His father, Norbert Vettel, also suffers from severe hair loss. While this doesn't mean that Vettel will experience the same degree of thinning, it does make it more likely that his hair will continue to thin in the future.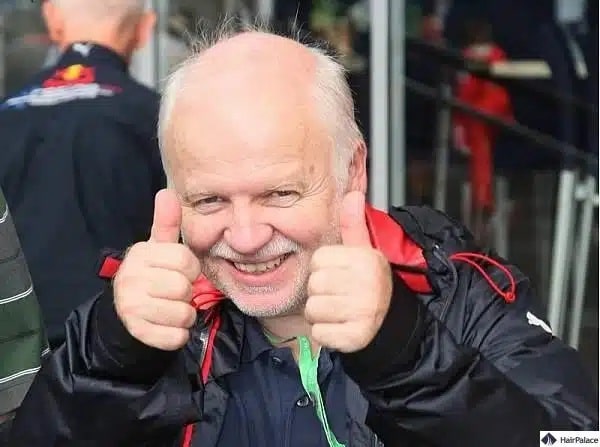 Fan reactions to Vettel's new hairstyle
Although Seb seems to be very happy with his new look, many fans made fun of the Formula 1 driver on Twitter because of his bald head. Some of them even said he looked like Prince William.
Sebastian Vettel doesn't seem to have noticed much of the Twitter trend that he triggered back then with his look.
Because in an interview with Tatler, he now admits: "This is the first time I've heard that, to be honest."
He continues, "I think I'm quite happy in my role. I can't speak for him(Prince William), but I think he is very happy with what he is doing."
This is how the Aston Martin driver looks like today
The Aston Martin driver now looks wild and daring, with an unkept mane and shaggy beard.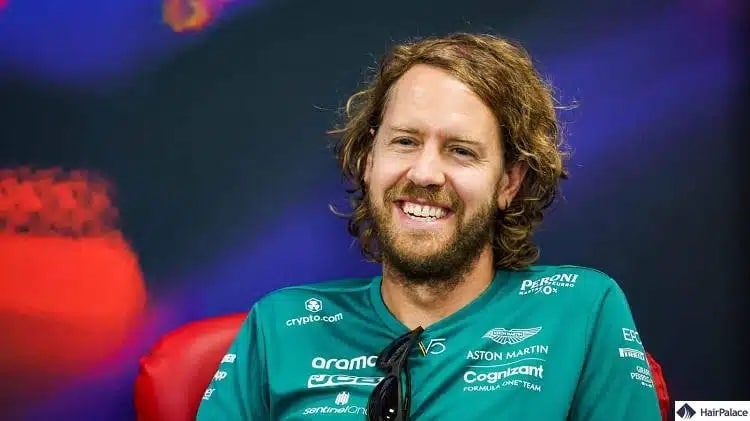 Speaking about his new look, Vettel said, "When I was 20, I couldn't grow a beard. There was only fluff". And the hair "is already starting to get a bit thinner" … "So I thought I'd better let it grow longer before it gets less at some point."
What could Sebastian Vettel do about his hair loss?
The star doesn't seem too bothered by his thinning hairline, however. He can choose from a variety of treatments should he decide to take matters into his own hands.
These hair loss treatments come in various forms, from medications to natural remedies:
Minoxidil
Minoxidil is an over-the-counter topical solution that is applied directly to the scalp and is designed to promote hair growth by increasing blood flow to the area.
Finasteride
Finasteride is a prescription medication taken orally that blocks the production of dihydrotestosterone (DHT), a hormone that causes hair loss.
Hair transplant
Sometimes medications just aren't enough. In these cases, surgery may be needed to adequately restore the patient's hair.
Hair transplantation is a surgical procedure in which healthy hair follicles are taken from a donor area and transplanted into the areas affected by baldness. A good hair transplant is completely painless and produces results that last for a lifetime.
Laser therapy
Laser therapy is a non-invasive treatment that uses low-level laser light to stimulate hair growth.
PRP injections
PRP injections use the patient's own platelets to stimulate hair growth in the affected area. The platelets are injected into the scalp, and the growth factors they contain are thought to promote new hair growth.
Microneedling
Microneedling is a cosmetic procedure that involves using a device with tiny needles to create small punctures on the skin's surface.
These punctures trigger the skin's natural healing response, promoting the production of collagen and elastin fibres, which help to improve the hair's texture, and overall appearance.
Although some treatments are more successful than others, it is important to know that no treatment is guaranteed to work for every patient.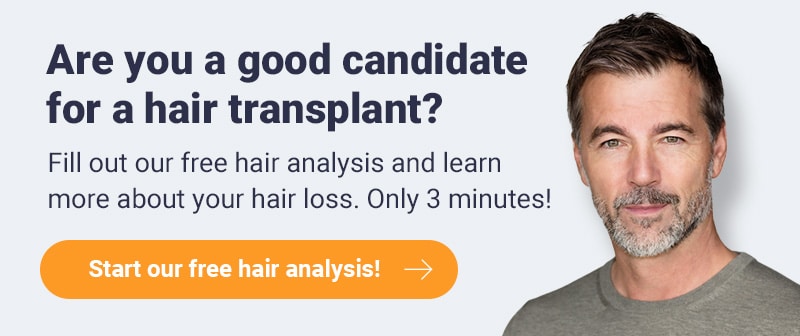 Other celebrity hair loss journeys
Sebastian Vettel did not have a hair transplant, but he would not be the first celebrity to undergo this procedure.
Some of the most famous hair transplant patients are:
HairPalace relies on scholarly sources, including peer-reviewed articles, as well as publications of medical associations and academic & research institutions. We follow strict sourcing guidelines and avoid tertiary references. Read our editorial policy for further information on how we keep our content up-to-date and accurate.