Ronaldo Hair Transplant Clinic: Cristiano's Newest Venture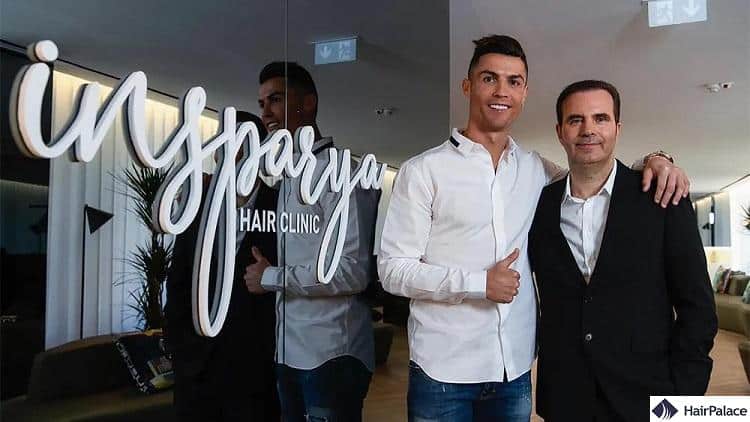 Cristiano Ronaldo has expanded his ever-growing business empire with a hair transplant clinic in Marbella Spain.
While the star seemingly has no need for hair transplantation himself, he seems to have taken a keen interest in the procedure.
But what led to his investment, and what can we know about the Cristiano Ronaldo hair transplant clinic?
Let's find out!
Who is Cristiano Ronaldo?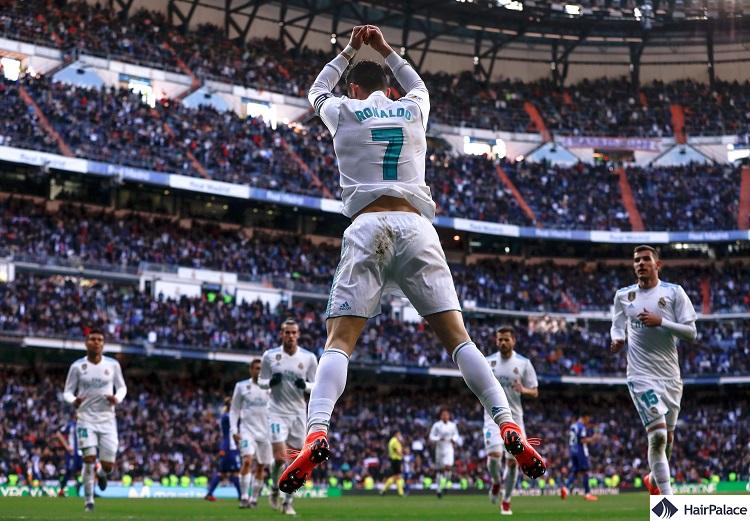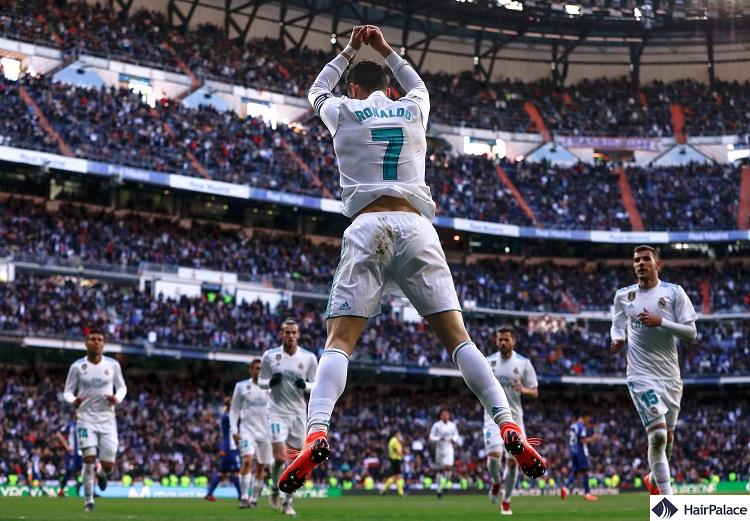 Cristiano Ronaldo is a Portuguese football player. He started his professional career with Sporting CP before moving on to Manchester United, where he became one of the most prolific goal-scorers in the Premier League.
His success at United earned him a move to Real Madrid, where he won four Champions League titles and established himself as one of the greatest players of all time.
He has also won five Ballon d'Or awards and is a four-time world player of the year award winner. His goals are often spectacular and he is known for his sportsmanship and humility.
Off the field, Ronaldo is an active philanthropist, supporting causes such as Save the Children, Unicef, and World Vision.
He has also launched his own charity, the Cristiano Ronaldo Foundation, which works to provide education and sports opportunities to disadvantaged children.
He is also a dedicated father to his four children and often speaks of how much they mean to him. His passion for the game and commitment to helping others has made him one of the most beloved athletes of our time.
Cristiano Ronaldo hair transplant clinic: What do we know?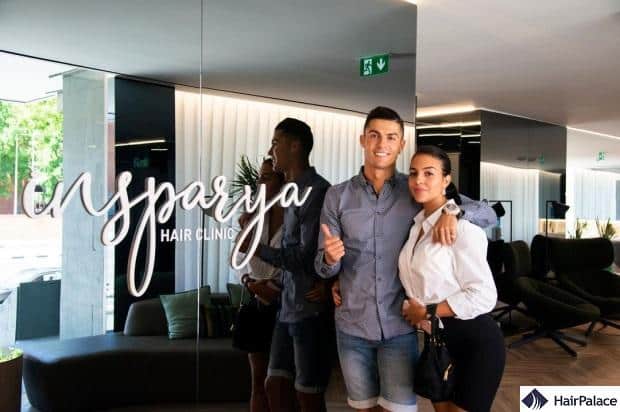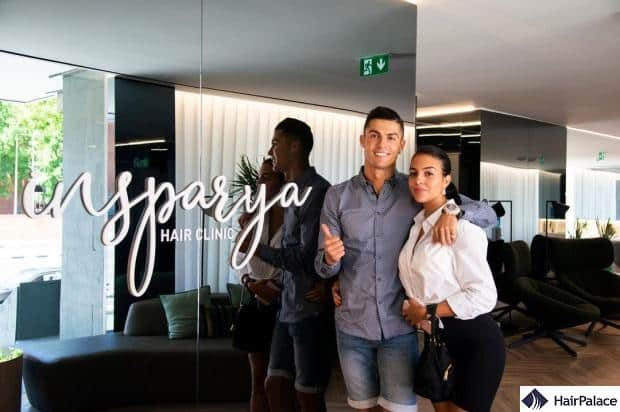 Cristiano Ronaldo, the world-famous soccer superstar, has recently opened a hair transplant clinic in Spain. The clinic, located in Marbella, is dedicated to offering the latest and most advanced treatments in hair transplantation.
The clinic is a joint venture between Ronaldo and a leading specialist in the field, Dr Miguel Paiva. At the clinic, Ronaldo and Dr Paiva are offering a range of hair transplant treatments, including the FUE (Follicular Unit Extraction) technique.
This technique involves harvesting individual hair follicles from the donor area and transplanting them into the recipient area.
The clinic also provides a range of other treatments, such as laser therapy and stem cell treatments. These treatments are designed to combat baldness and help patients achieve a fuller and healthier head of hair.
Dr Paiva has stated that Ronaldo is dedicated to providing the best possible treatments to his patients. He also noted that Ronaldo is committed to helping people achieve their desired appearance and improve their self-confidence.
The clinic has already seen a number of satisfied customers, with many of them praising the clinic's professionalism and expertise.
One customer, who underwent a hair transplant at the clinic, commented that it was a "professional, comfortable and relaxing experience".
Overall, the clinic provides a range of treatments to help people achieve their desired look and feel more confident.
With the help of Ronaldo and Dr Paiva, a hair transplant clinic has been established in Spain that is sure to help many people regain their hair and confidence.
Cristiano Ronaldo about his hair transplant clinic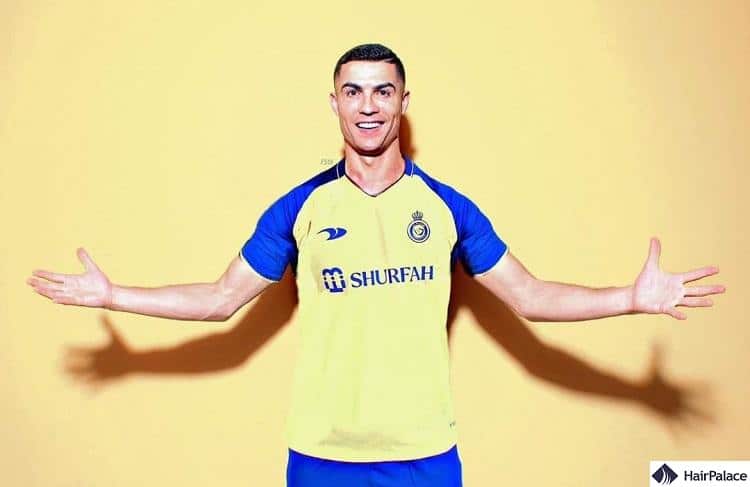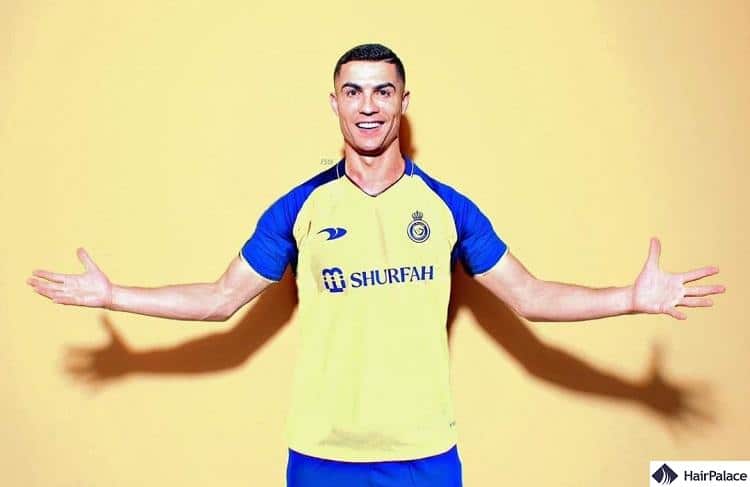 Insparya owned ten hair transplant clinics in Portugal before deciding to tap into the Spanish economy and help people improve their hair loss condition.
This branch became known as the Cristiano Ronaldo hair transplant clinic when the football star invested in the centre.
He owns half of the Madrid branch, which provides services for hundreds of patients each year.
He now expanded the list of his business ventures with a brand new clinic in Marbella, which aims to employ around 100 employees working in 15 operating rooms.
Each hair transplantation session is said to take around 6 to 8 hours and prices range between £4,000 and £7,000.
After Cristiano joined the clinic as an investor, the company's value rose to £85 million according to Forbes.
This isn't the first time the Portuguese star conducted some shrewd business, he also owns hotels and has his own line of underwear.
Cristiano Ronaldo talked openly about his decision to invest in the clinic. Back in 2019, he stated that he believes everyone should be able to boost their self-esteem without judgement.
Ronaldo said: "Alopecia is a very big problem in Europe and around the world.
"We want to help people improve their self-esteem and not be ashamed to come to us.
"Everyone likes to take care of their image and I am a very clear example of this.
"That is why when Paulo (Ramos, CEO of the group) told me about this project I immediately realised that it was something unique.
"This project is going to be a success, as we want to help the Spaniards and the Spanish economy."
He continued by saying "This new project is unique and innovative, with a strong focus on research and technology, in which I intend to contribute and invest to improve the self-esteem of many men and women who suffer from hair loss."
The star closed off his thought by saying he wouldn't be against getting a hair transplant himself, should he ever be in need of one.
The Portuguese superstar said: "When I think it's necessary, of course, I'll do it.
"One's image is an essential tool for being successful. For me, it's fundamental."
Did Ronaldo get a hair transplant?
The likes of Wayne Rooney and Rob Holding have been very open about their struggles with hair loss.
Both of them shared their hair transplant journey with the whole world, inspiring many young men in the process.
However, the ex-Real Madrid star has yet to confirm that he ever resorted to hair transplantation himself.
So for now we can't say whether a Cristiano Ronaldo hair transplant ever took place. Judging from photos, the star doesn't appear to have a receding hairline so it's unlikely that he underwent any treatment.
Although, there is one picture of Cristian Ronaldo at a Monaco gala where he has what can be perceived as a receding hairline at first.
However, this was most likely an optical illusion as it had apparently disappeared during his next public appearance.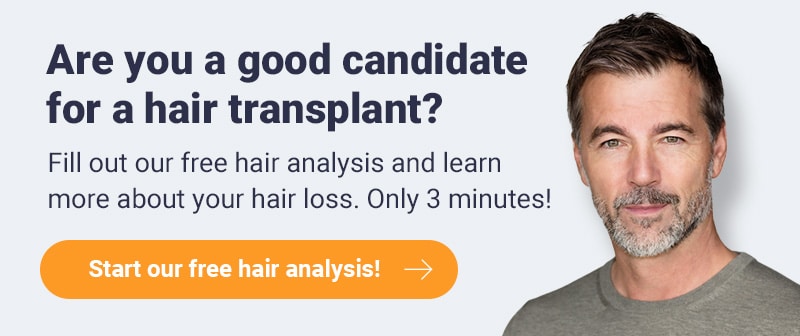 Other celebrity hair transplant stories
While it seems that Ronaldo did not have a hair transplant, there are several other footballers who struggled with hair loss. Check out other celebrity hair stories: