Jason Gardiner's Hair Transplants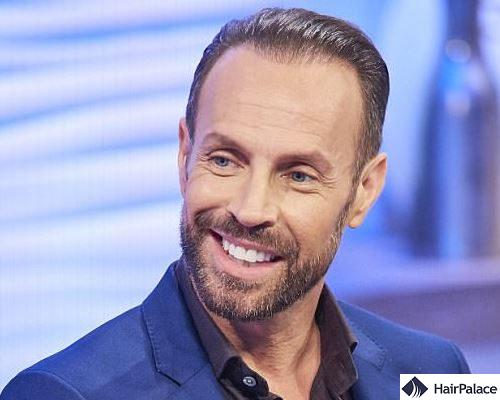 The True Story of Jason Gardiner's Hair Transplants
Being comfortable in your own skin can have a positive impact on all areas of your life.
If you believe you look good, you're sure to feel more confident — and this enhances the image you project to the world around you. For many celebrities, being seen as attractive and confident is vital to their career, which fuels their fixation on enhancing their appearance.
As such, surgery is a common solution for celebrities, including hair transplants. Several high-profile celebrities have undergone hair restoration procedures to restore a more youthful look, including Jason Gardiner.
He has been open about his hair transplant surgery, and his honesty can help to inspire countless men struggling to accept their own hair loss.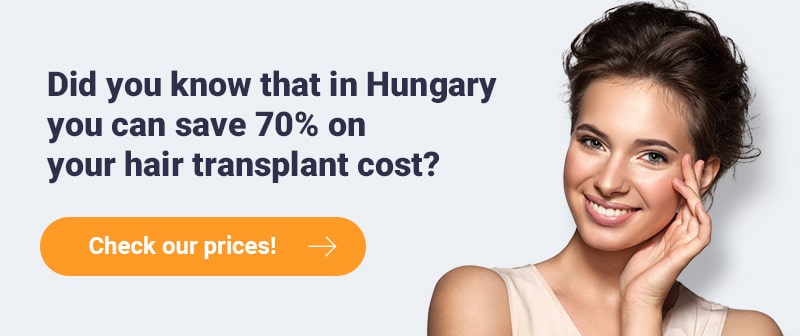 The power of a hair makeover
Celebrity transformations are a common fixture in headlines and gossip websites. Men and women alike can revitalise their careers by changing their look, but not many discuss the secrets behind their transformation.
Jason Gardiner, on the other hand, was happy to shed light on his follicular makeover. Gardiner is known for his role in several series of Dancing on Ice, the British celebrity-focused ice-skating competition. His ruthless persona helped boost his presence in the entertainment world, and his hair loss was clear to millions of viewers.
However, he was very clear about his own struggle with baldness, admitting that it inspired his own self-hatred and depression. Furthermore, Gardiner emphasised that undergoing hair transplant surgery is nothing to ashamed of.
Jason Gardiner's spectacular transformation hit the newspapers, with stories covering the two hair transplants (as baldness continued on other areas of his scalp after his first) that restored his hair in full. He was totally bald beforehand, and his hair restoration gave him a much more youthful appearance.
Hair transplant surgery live on air
The ITV judge's second hair restoration treatment was broadcast live on a television show called The Bald Truth, which focused on hair loss.
This brave step offered viewers a valuable insight into the process of hair transplants and proved that it's a permanent solution to baldness. Gardner was delighted with the procedure's outcome, and was frank about the level of discomfort he experienced.
The fear of pain is, of course, a major obstacle for some patients considering hair restoration.
However, Gardiner's revelations were positive enough to quell anyone's worries: he said the anaesthetic injections would be a five, but discomfort dropped to zero once they kicked in. He further claimed his post-operative pain was no higher than a four, due to a slight tenderness.
"It's really nothing painful to endure," he said, "a sprained ankle = 8".
This reflects the level of comfort patients typically enjoy throughout the procedure. The FUE hair transplant surgery available at HairPalace is performed only by experienced specialists who are committed to safety throughout.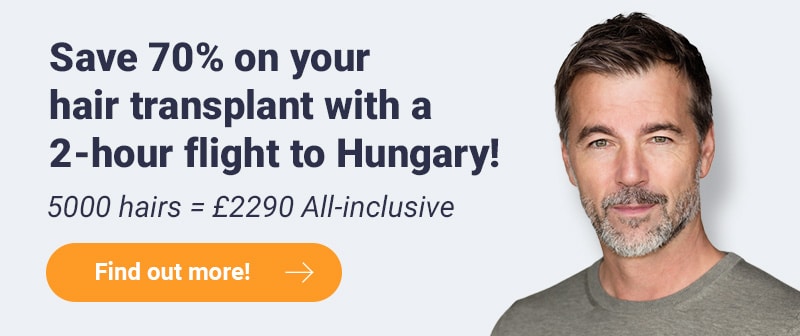 Our cutting-edge FUE treatment creates a natural result that blends in with the original hair, matching the colour, texture and growth pattern perfectly.
Jason Gardiner's story is testament to the amazing outcome that state-of-the-art techniques like FUE can achieve. HairPalace's expert team will answer any of your questions and give you all the details you need ahead of your surgery, and you can receive a free quote too.
Please don't hesitate to contact us if you want to know more!