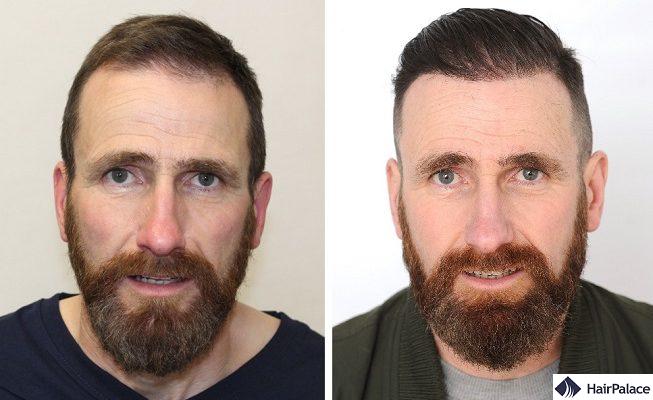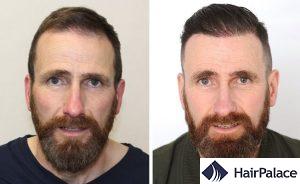 Andrew from Dublin
Number of hair transplants: 1
Number of transplanted hairs: 2777
We have corrected Andrew's hairline with 2777 hairs on the 21st of May 2018. He was so satisfied with the results, he recommended us to his family and friends.
Visit our office in Dublin for a free consultation
The very first step to resolve your hair loss issue and get your hair transplant done is a no-obligation examination. This is essential to ensure that the hair transplant can be carried out safely and effectively and to get an accurate quote for your treatment.
You can meet our hair transplant experts for a free consultation in our Dublin office too. 
During the consultation, one of our surgeons and a coordinator will give you accurate medical advice and answer all your questions about the surgery.
The doctor will examine your hair and scalp with a digital hair camera to be sure that the operation can be carried out.
We will check that you have enough donor hairs and that your scalp is in good condition.
Then, we will discuss your needs and expectations and determine how many hairs are required for the ideal result.
The free consultation takes 20 minutes. At the end of the meeting, you will receive your quote, which will include all the information you need to know about the hair transplant at our clinic. 
Book in for a consultation and meet us in person to discuss your hair transplant in Dublin!
HairPalace Hair Clinic Dublin:
Pembroke House
Upper Pembroke Street 28-32,
Dublin, D02 EK84, Ireland
Phone: +44 20 7131 0229