Best Celebrity Hair Transplant Before and After in 2023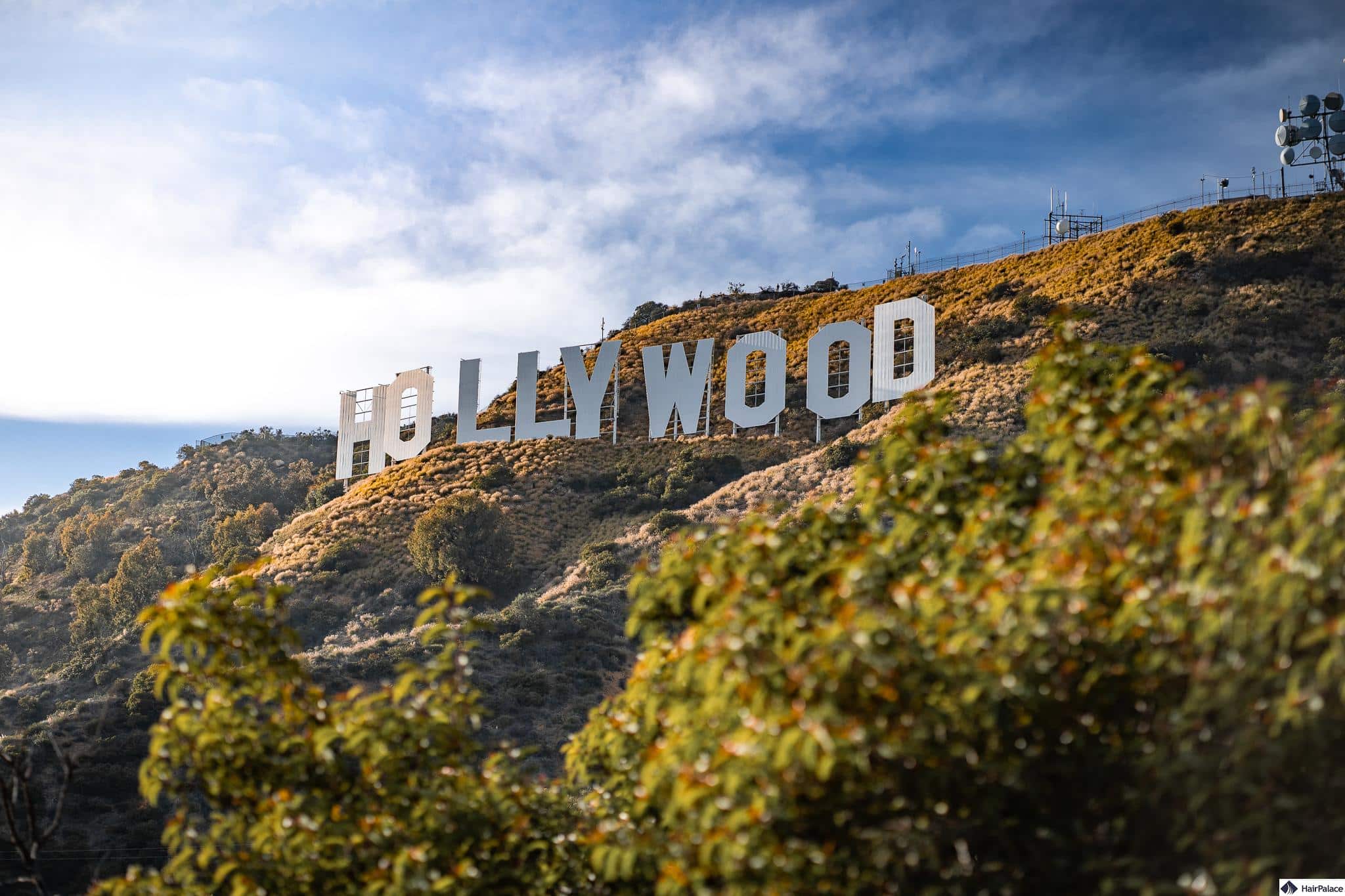 Hair transplants are a popular solution for those who are looking to improve the thickness and quality of their hair.
While many may assume that hair transplants are only for men, women can also benefit from this procedure.
It's no surprise, then, that many celebrities have opted for hair transplants to give themselves that extra boost of confidence.
In this article, we explore the best celebrity hair transplants of all time along with before and after photos.
Celebrity hair transplant before and after
Top 10 best celebrity hair transplant results
To make things easier we've divided celebrity hair transplants into 3 subcategories:
Footballers and athletes
Athletes and football players are constantly in the public eye. Most of them have sponsorships and brand deals that make their appearance even more important.
So it's understandable that many of them have opted to regain their hairline and hair density with hair transplant surgeries.
Wayne Rooney hair transplant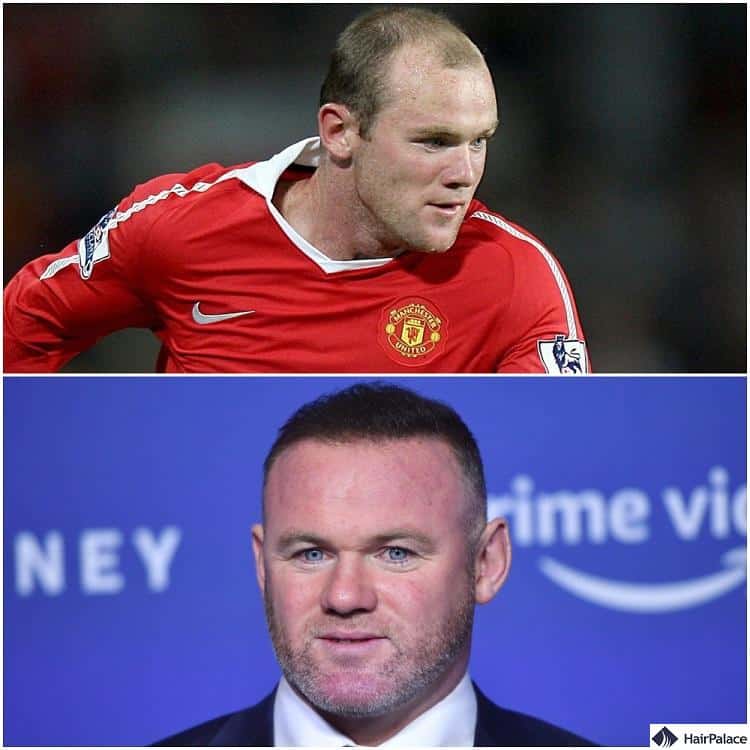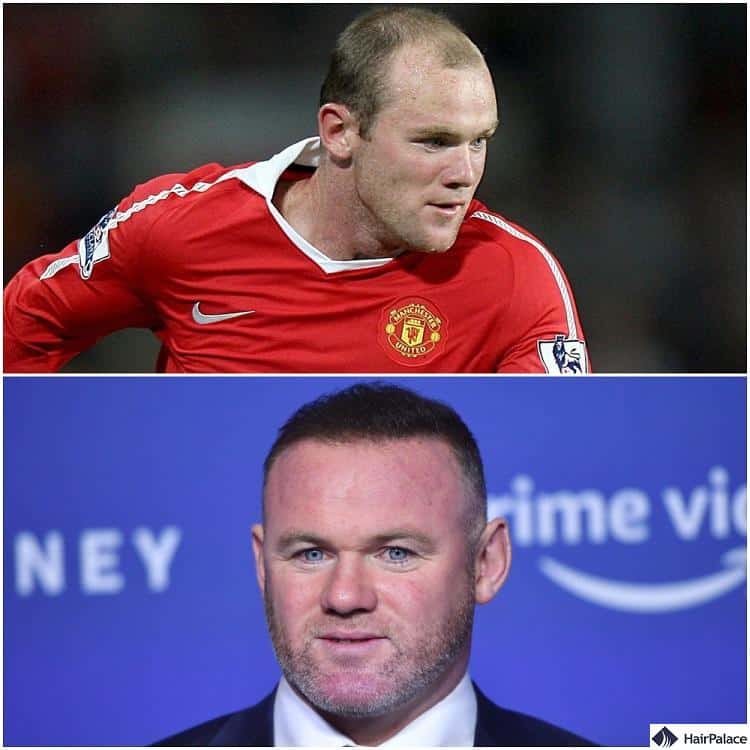 Wayne Rooney, one of the most famous footballers in the world, had a hair transplant in 2011.
He is the first entry on our celebrity hair transplant list, and he is also the most notable entry. His open and straightforward approach to the procedure paved the way for many other men and women to undergo surgery without being ashamed of it.
Following the procedure, he was able to regain the head of hair he had lost due to receding hairline. After years of struggling with male pattern baldness Rooney had a successful hair transplant procedure that completely changed his looks.
David Beckham hair transplant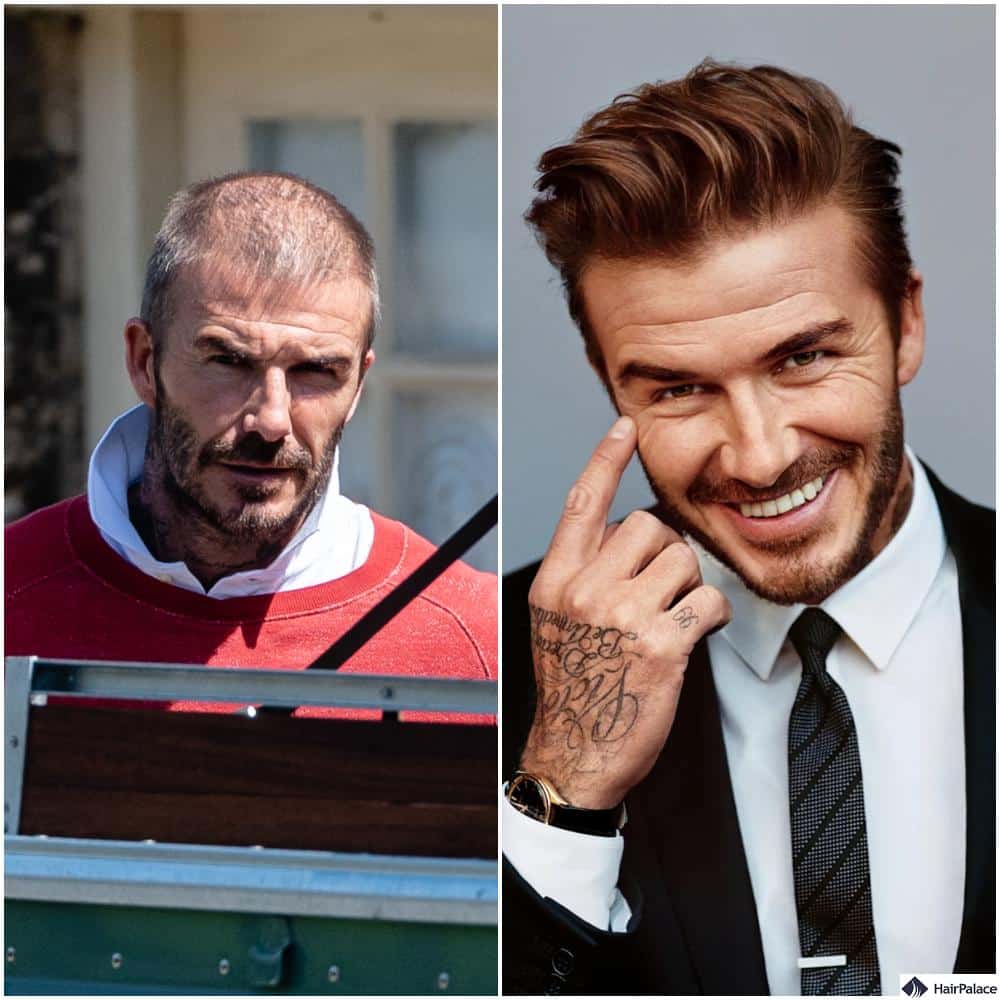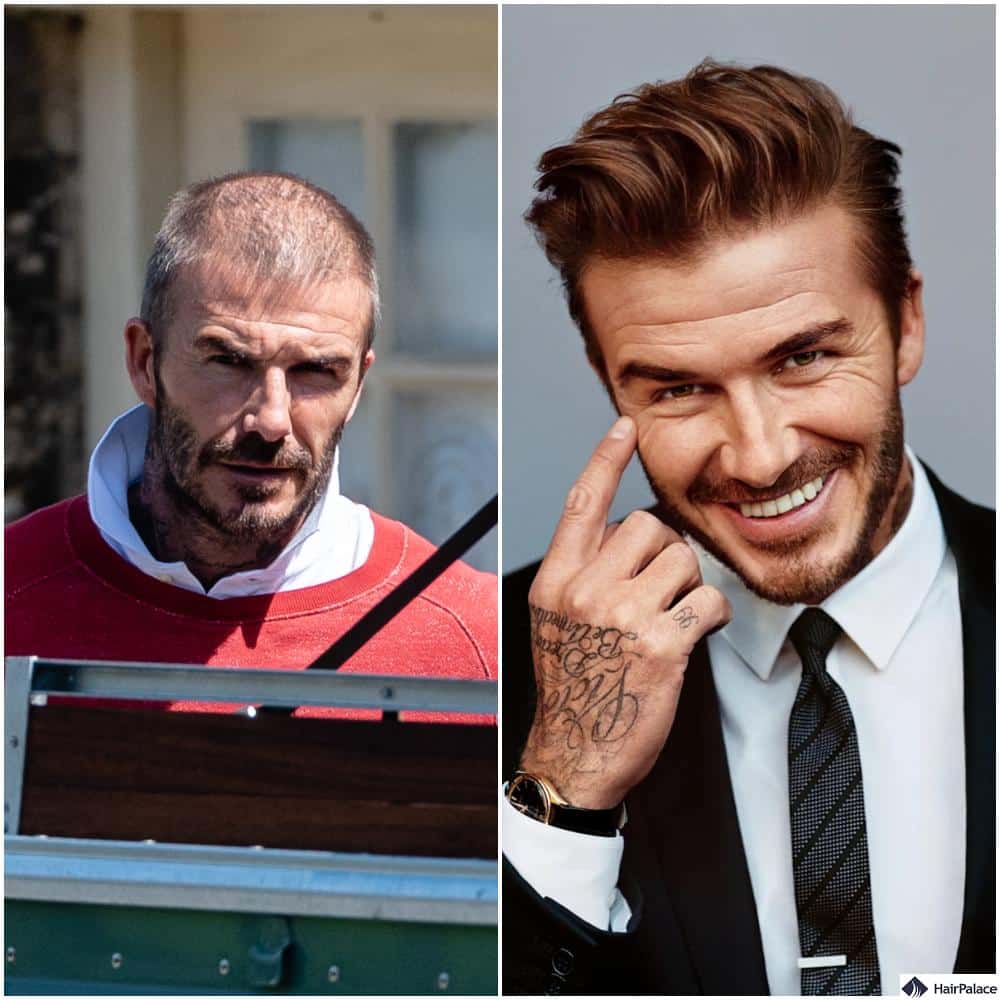 David Beckham started to have issues with thinning hair a few years after his retirement from professional sports.
The former Real Madrid player had his first hair transplant in 2018, and the results speak for themselves!
Beckham is one of the most well-known names around the world, so it was most likely crucial for him to maintain his original look. The star clearly regained his hairline and stopped his hair loss dead in its tracks.
Antonio Conte hair transplant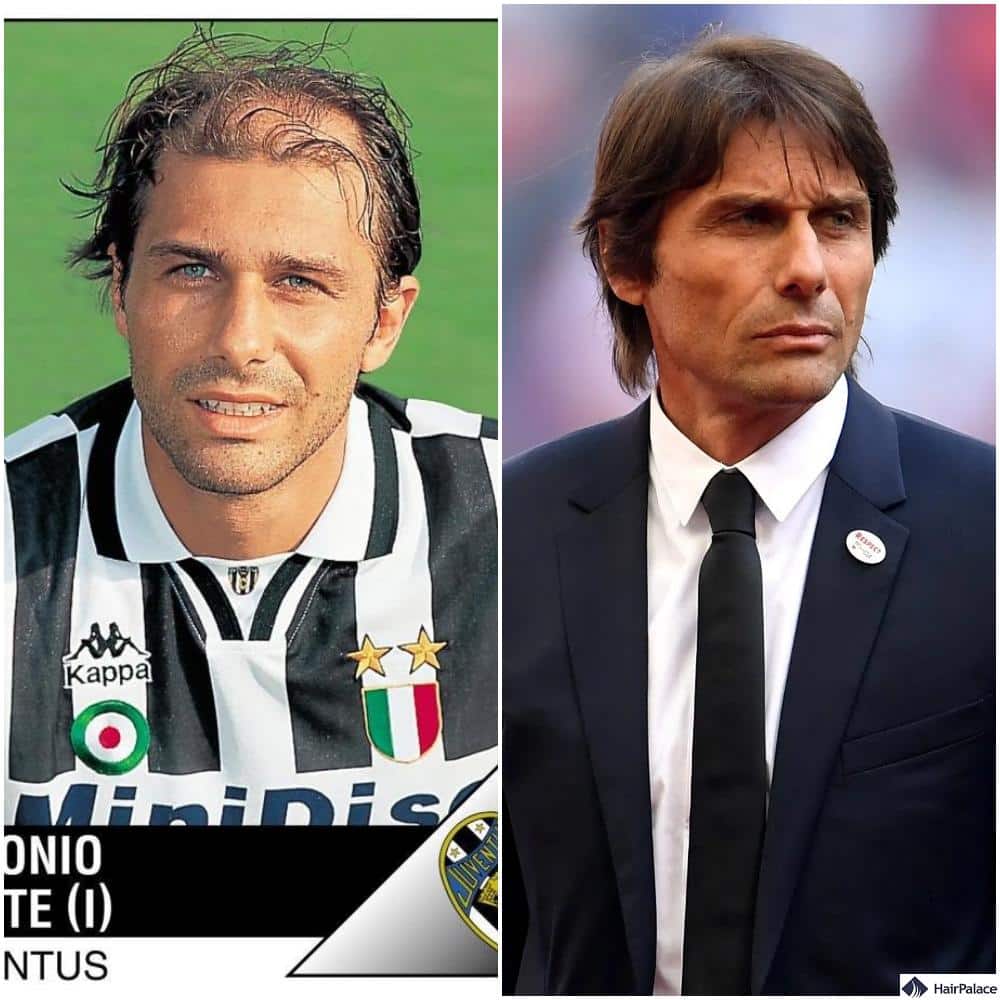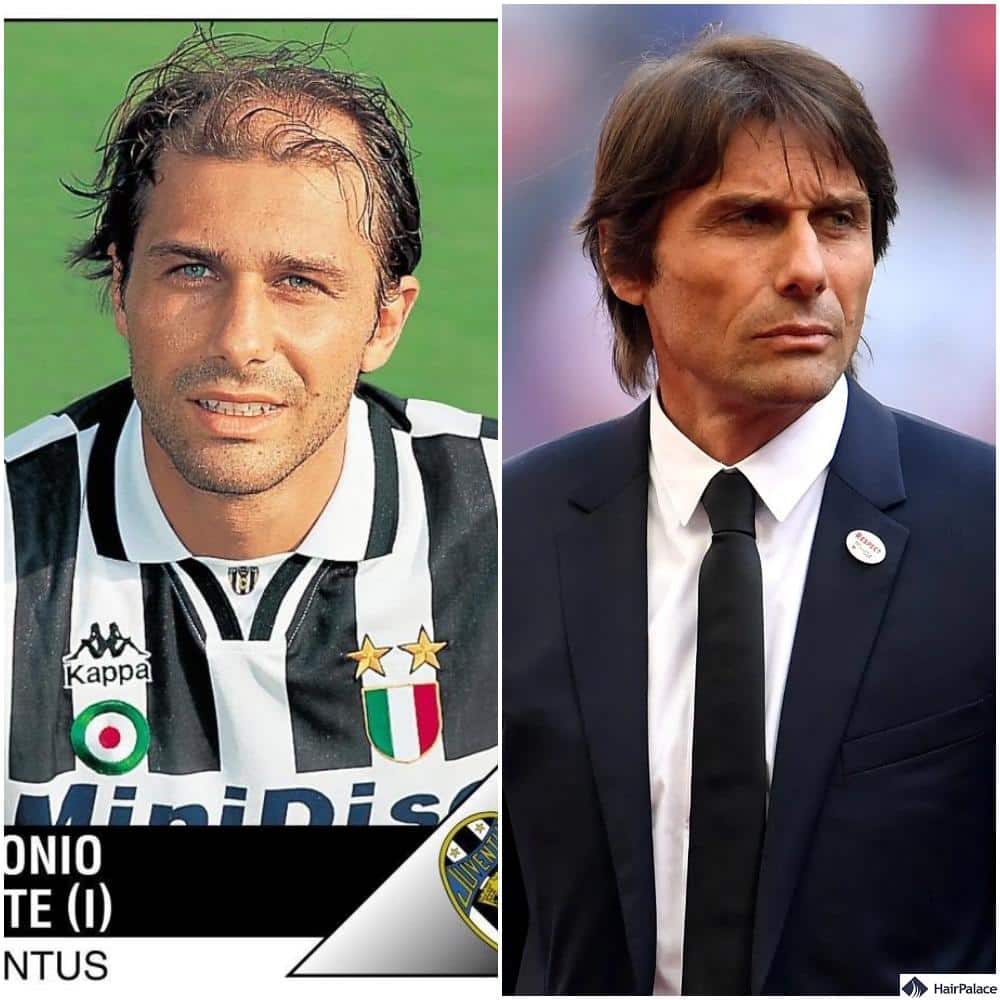 Antonio Conte's hair went through a massive change over the years.
The former Juventus player experienced significant hair loss in the early 2000s when he was still actively playing.
He underwent several hair transplants through the years until he finally managed to regain his full head of hair. Now he has dense and healthy hair.
Cesc Fabregas hair transplant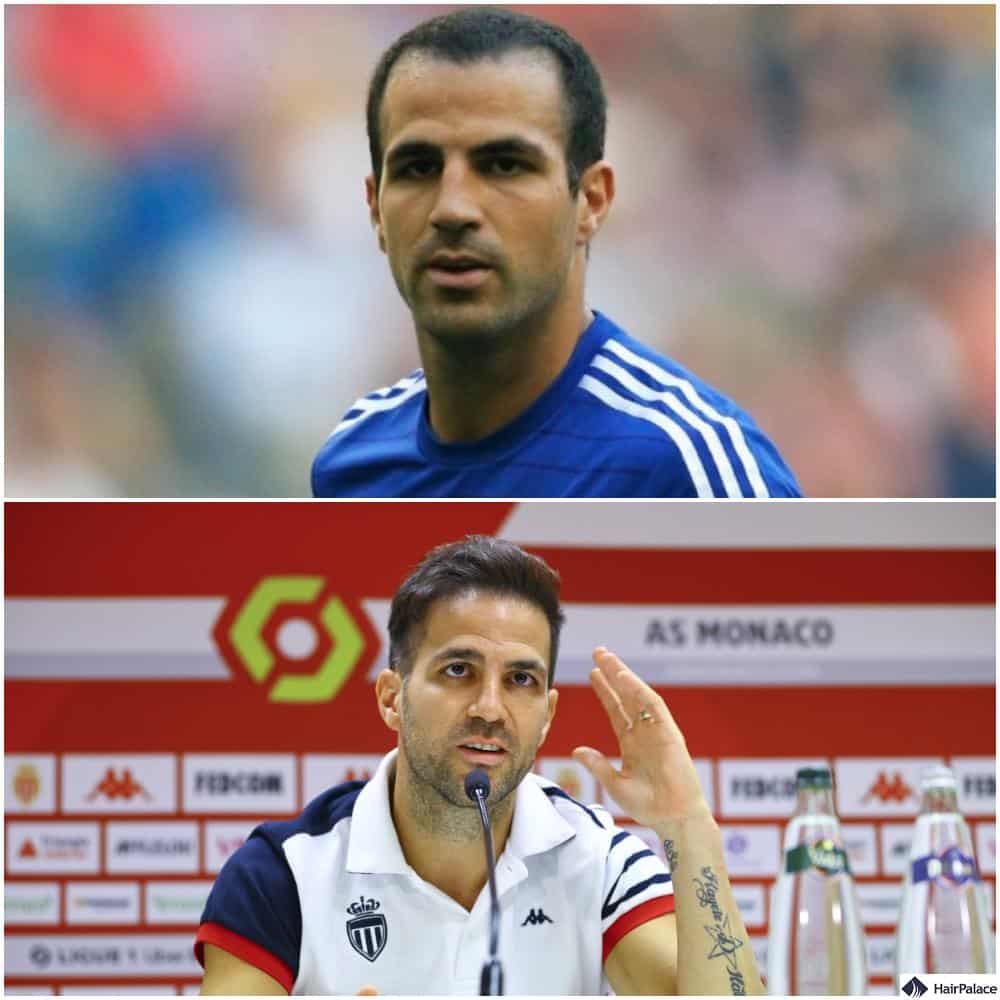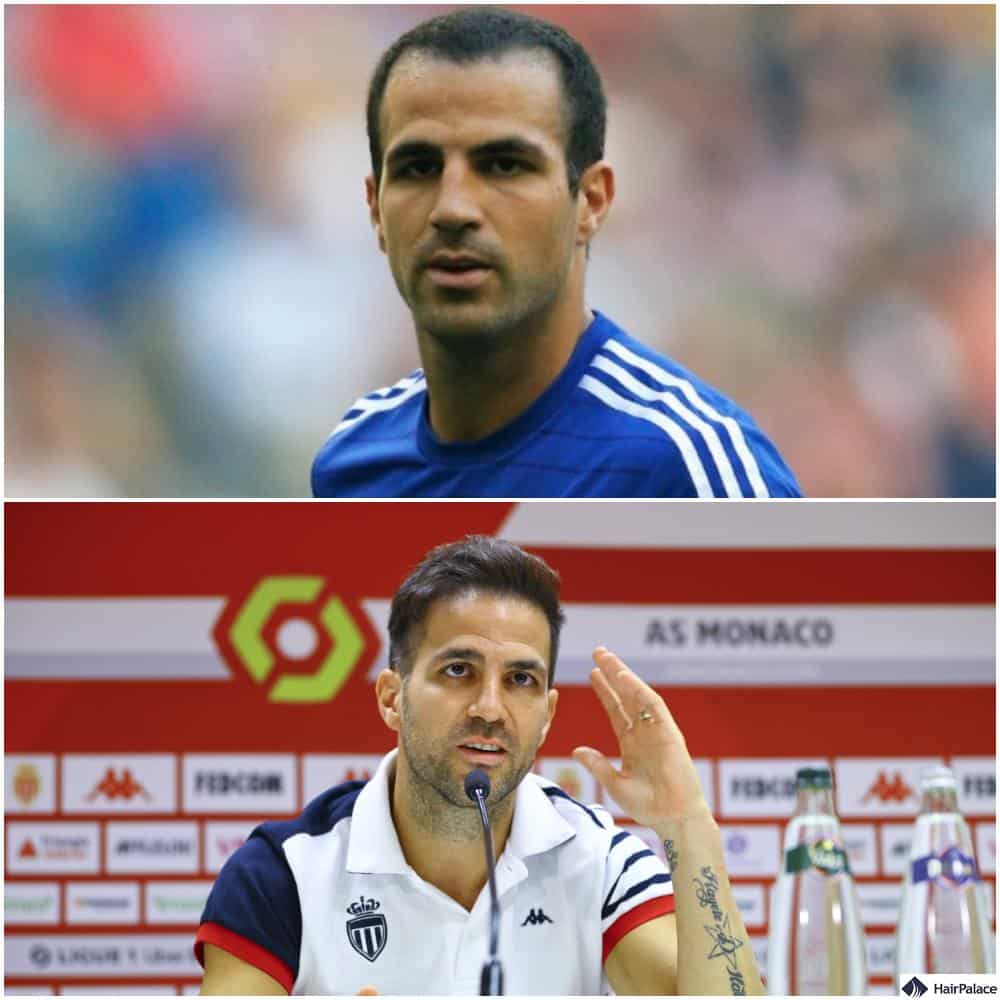 Cesc Fabregas had a successful stint at Barcelona and later at Arsenal. The Spanish star won dozens of titles and won the hearts of many football fans.
However, his hair, just like his playing time experienced major loss over the years. He finally decided to visit a hair transplant clinic and seek hair loss treatment during his time at Chelsea.
Dimitar Berbatov hair transplant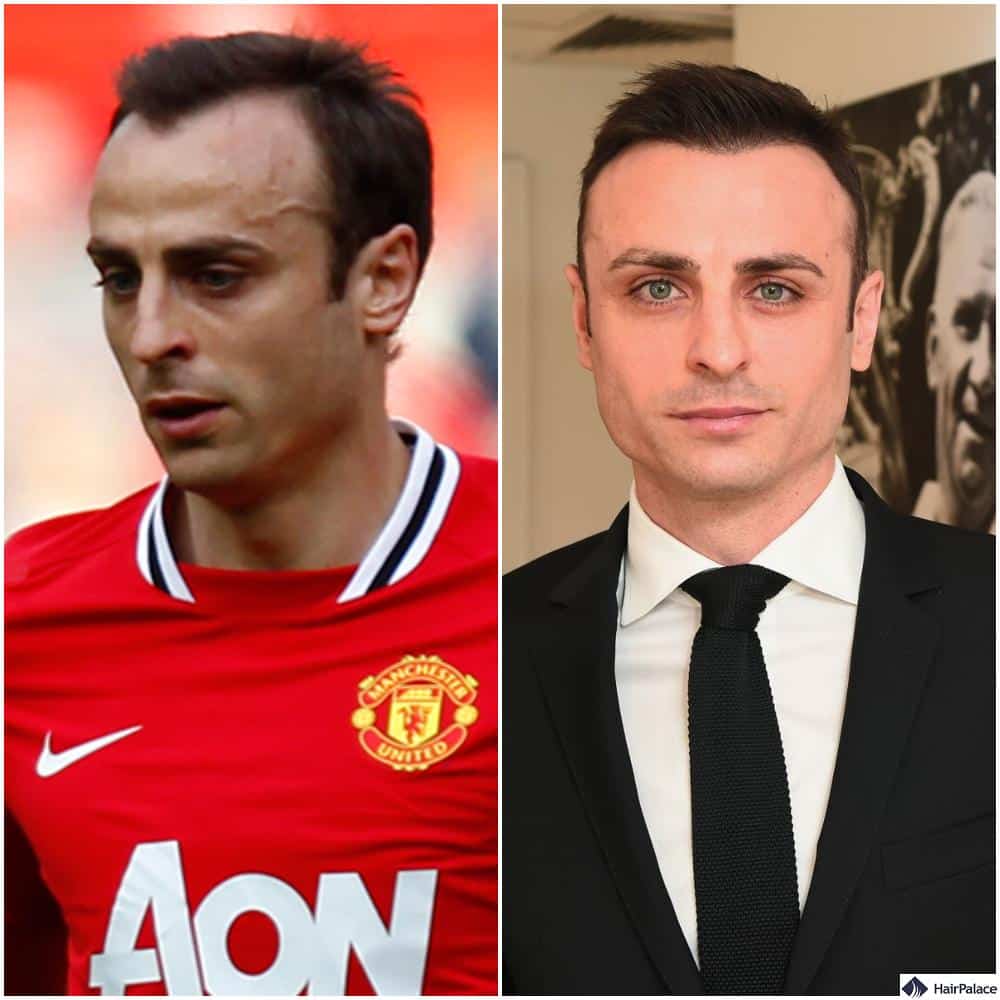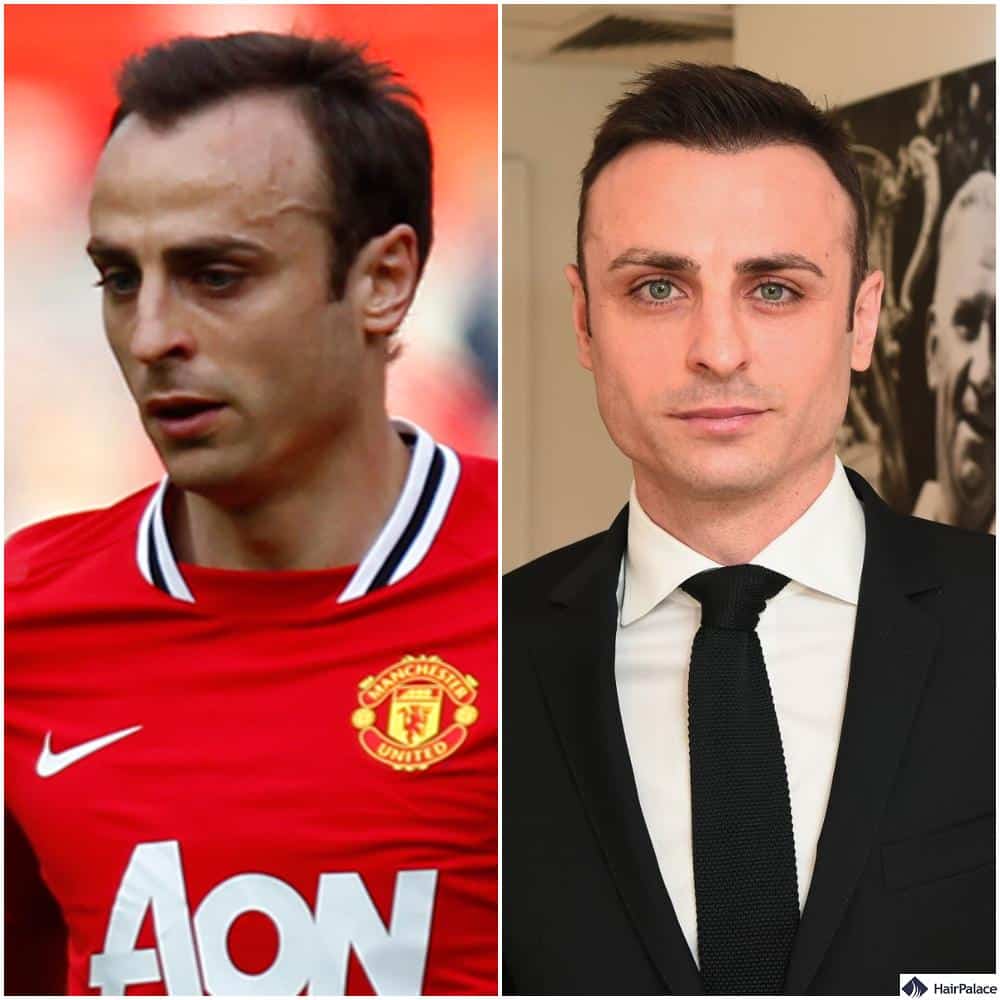 Dimitar Ivanov Berbatov is a well-known Bulgarian football player. He spent his professional life in leading clubs such as Bayer Leverkusen, Tottenham, and Manchester United.
Sadly he started to have issues with hair loss early on in his life which eventually made him undergo a hair restoration procedure. He has enjoyed rejuvenated hair growth ever since.
Harry Kane hair transplant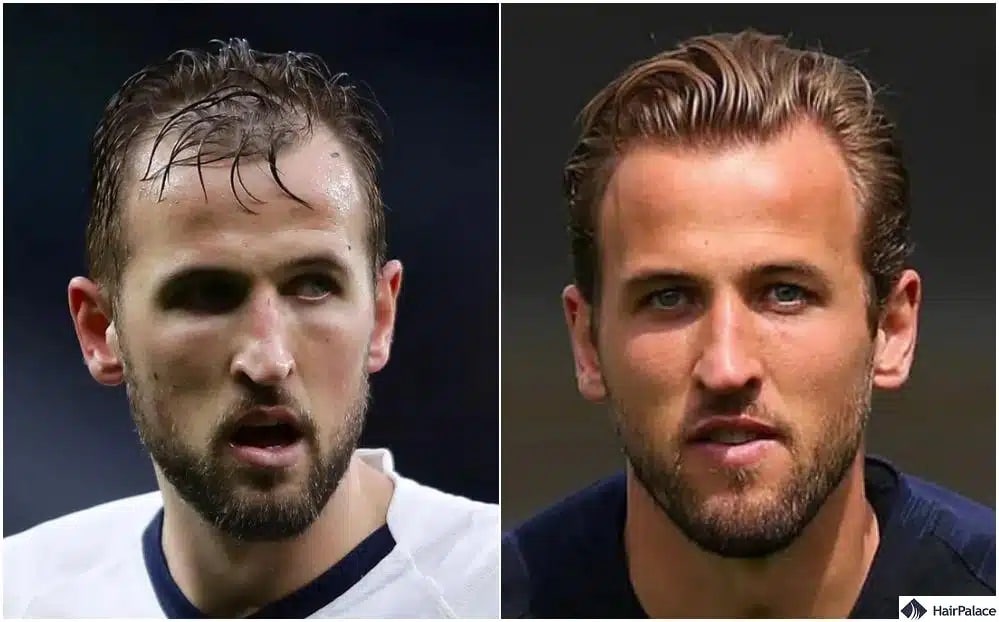 Harry Kane recently underwent a hair transplant procedure to help restore his receding hairline. The Tottenham Hotspur striker reportedly spent a smaller fortune on his supposed hair transplant.
The procedure involved harvesting healthy follicles from the back of Kane's head and implanting them in the balding area at the temples.
Rob Holding hair transplant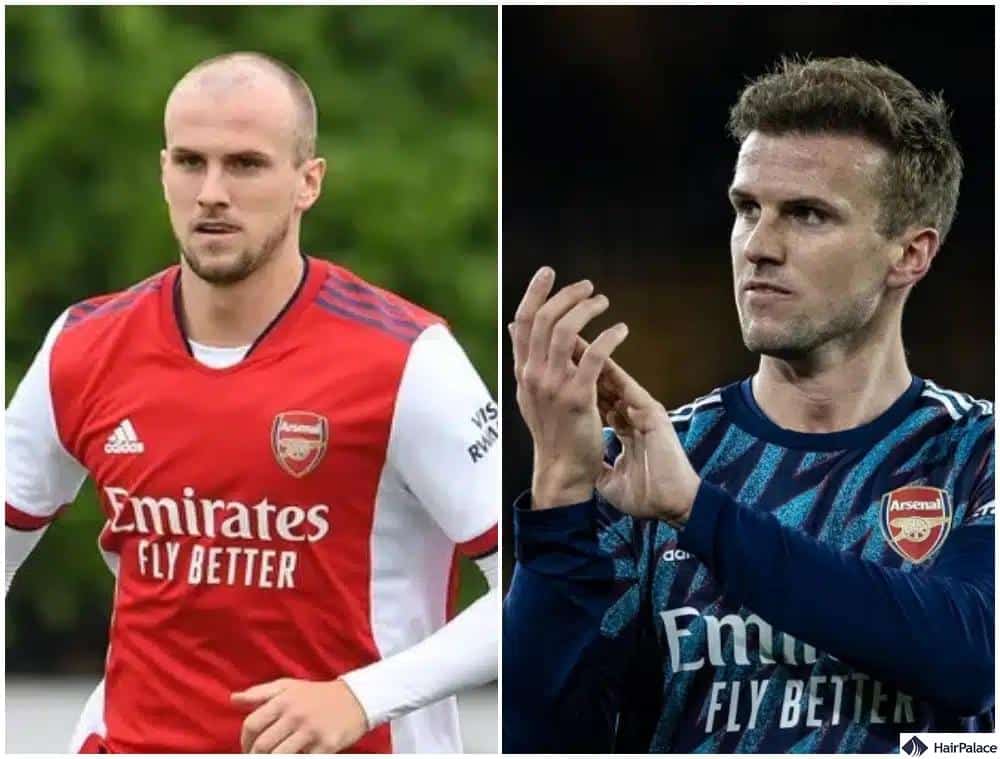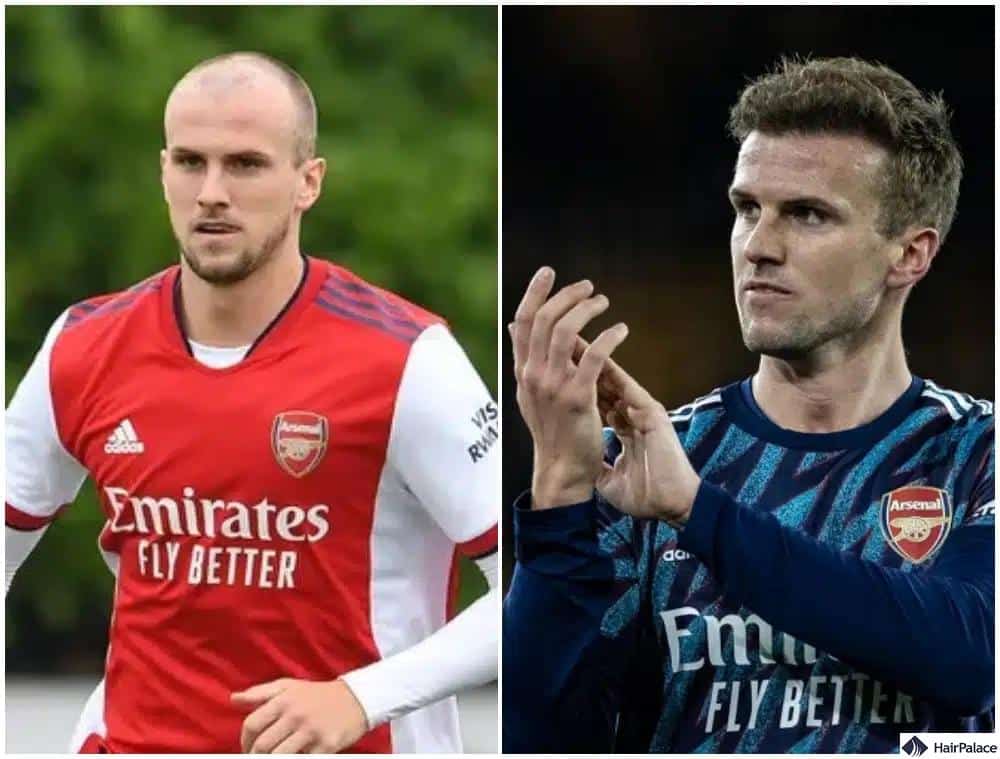 Rob Holding underwent a hair transformation after a long battle with hair loss that goes back all the way to his teenage years.
The Arsenal star underwent the procedure at the Wimpole clinic in London. Rob Holding has since said that his hair transplant has had a hugely positive impact on his self-confidence.
Gareth Bale hair transplant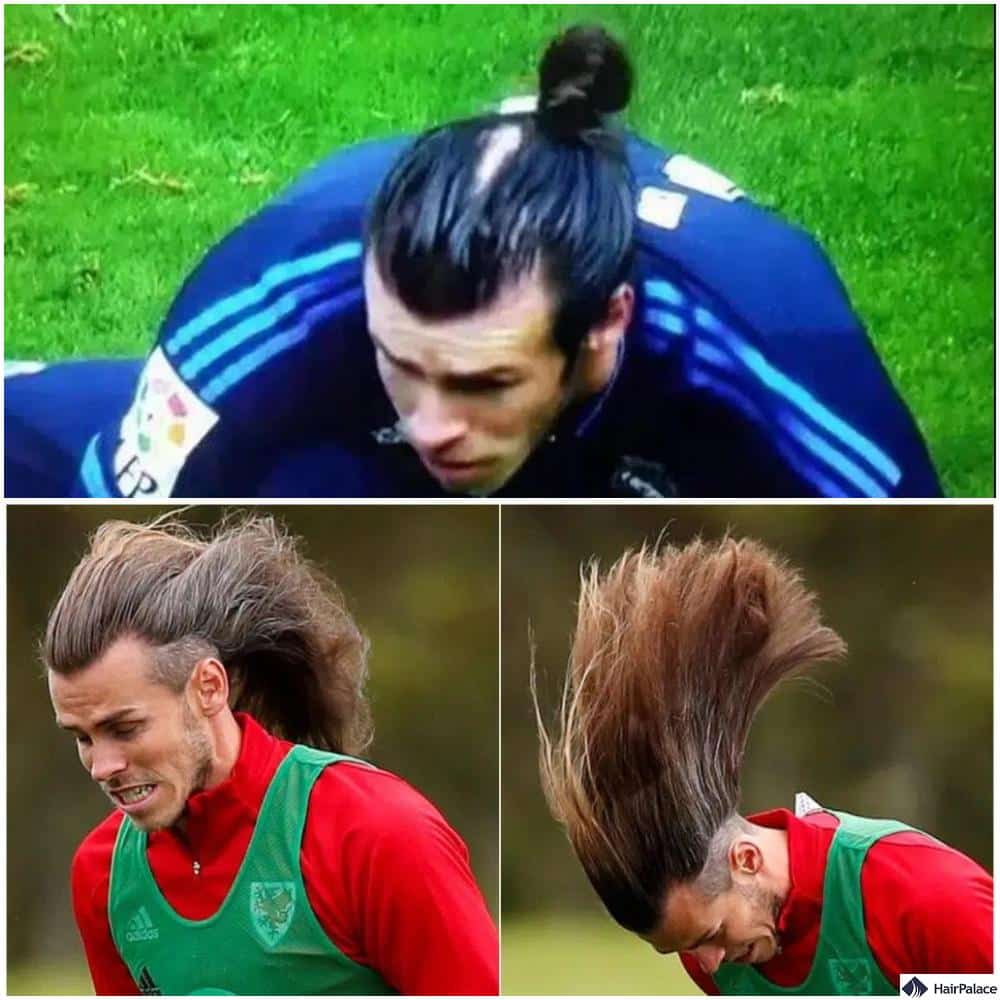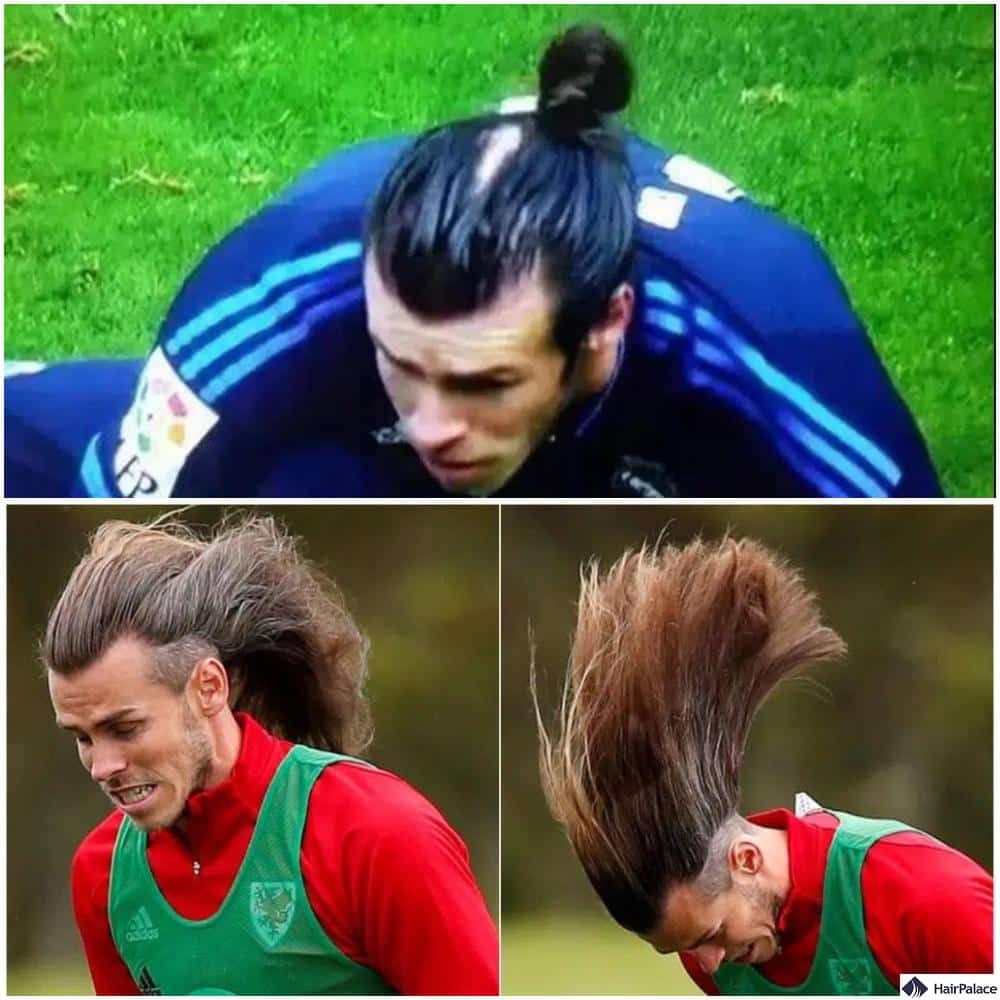 Gareth Bale famously underwent a hair transplant to address his issues and gain a new hairline. The procedure was carried out by a renowned high-quality hair transplant surgeon in Spain.
The results of the hair transplant were so impressive that Bale's hairline was virtually indistinguishable from pre-surgery.
Andros Townsend hair transplant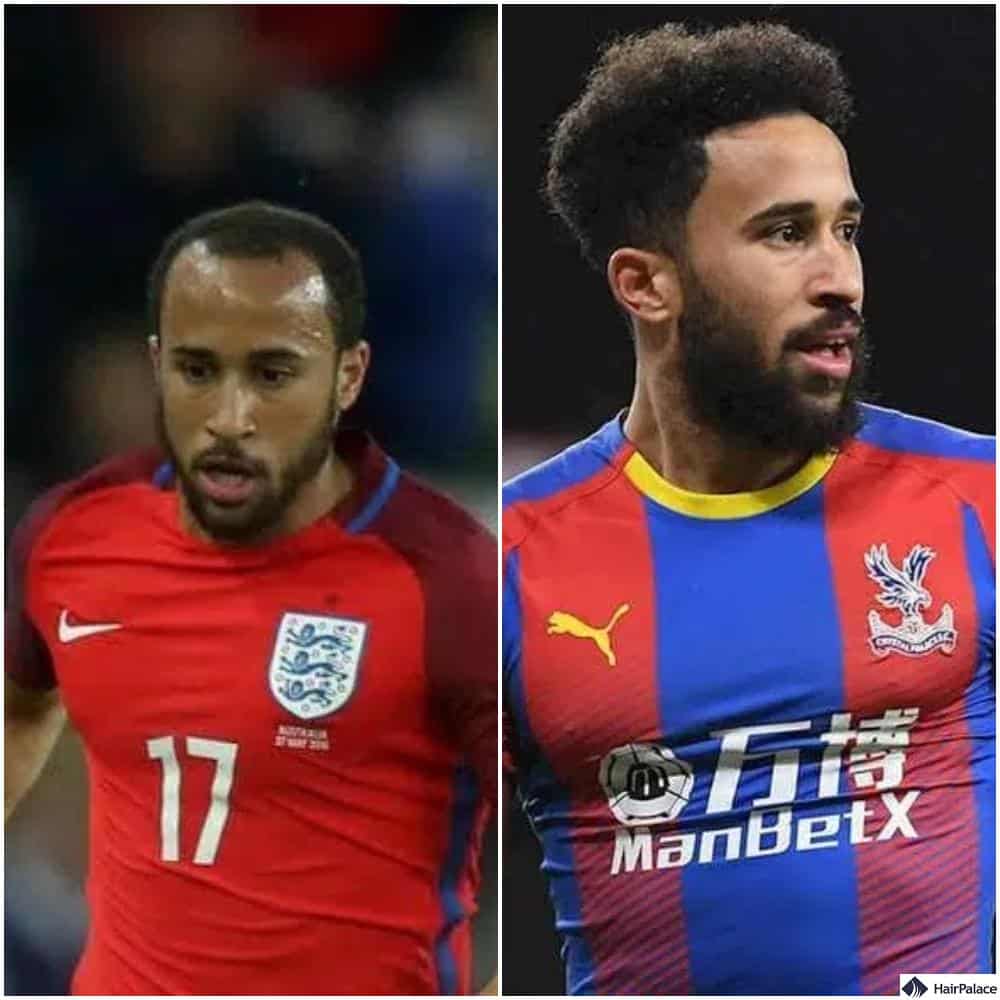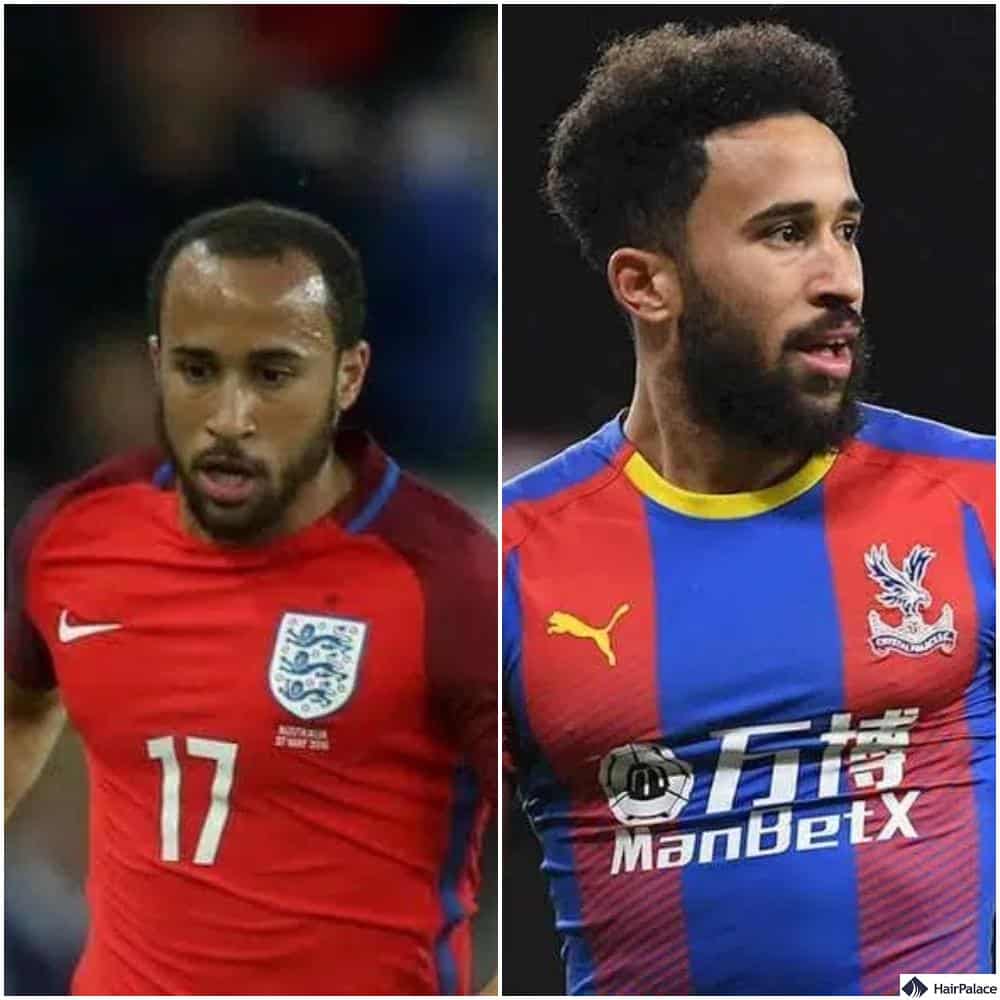 Andros Townsend had a hair transplant to resolve his issues with thinning hair. The procedure was a success, with Townsend now sporting a full head of hair.
Townsend's hair transplant was carried out at a leading clinic in London
David Silva hair transplant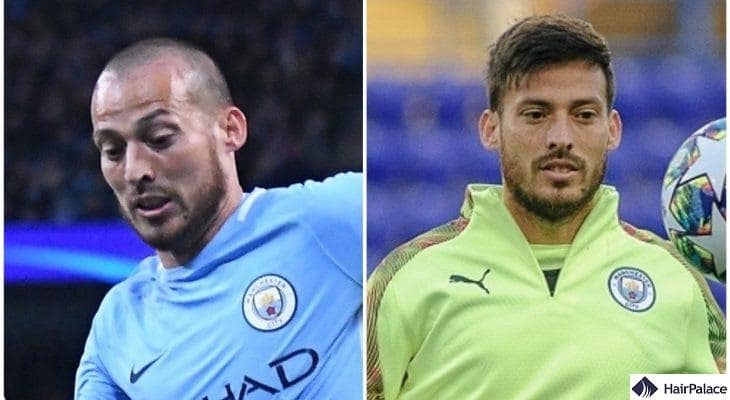 David Silva, the Spanish footballer, recently underwent a successful hair transplant to restore his hairline.
Silva tried to keep his hair transplant a secret, but the change in his hairline clearly indicates that he had surgery.
The results of Silva's hair transplant have been widely praised, with many saying that he now looks better than ever.
Lewis Hamilton hair transplant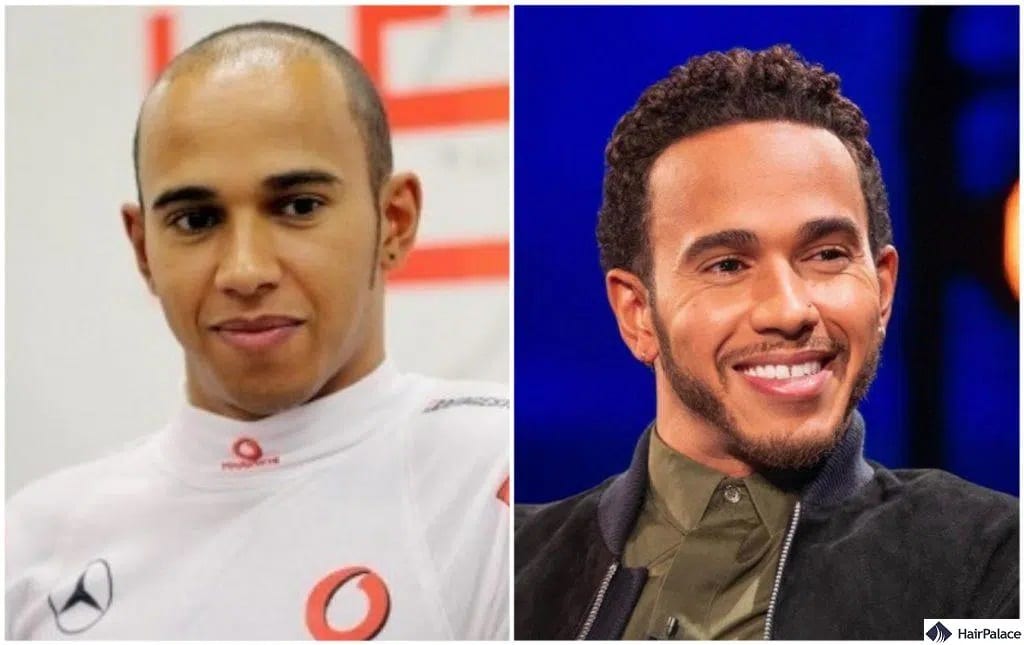 Sir Lewis Carl Davidson Hamilton MBE is the most successful Formula 1 driver to come out of Britain. His name is synonymous with success as he won title after title at Mercedes.
He has also had a hair transplant surgery after experiencing severe hair loss in his early years.
Rafael Nadal hair transplant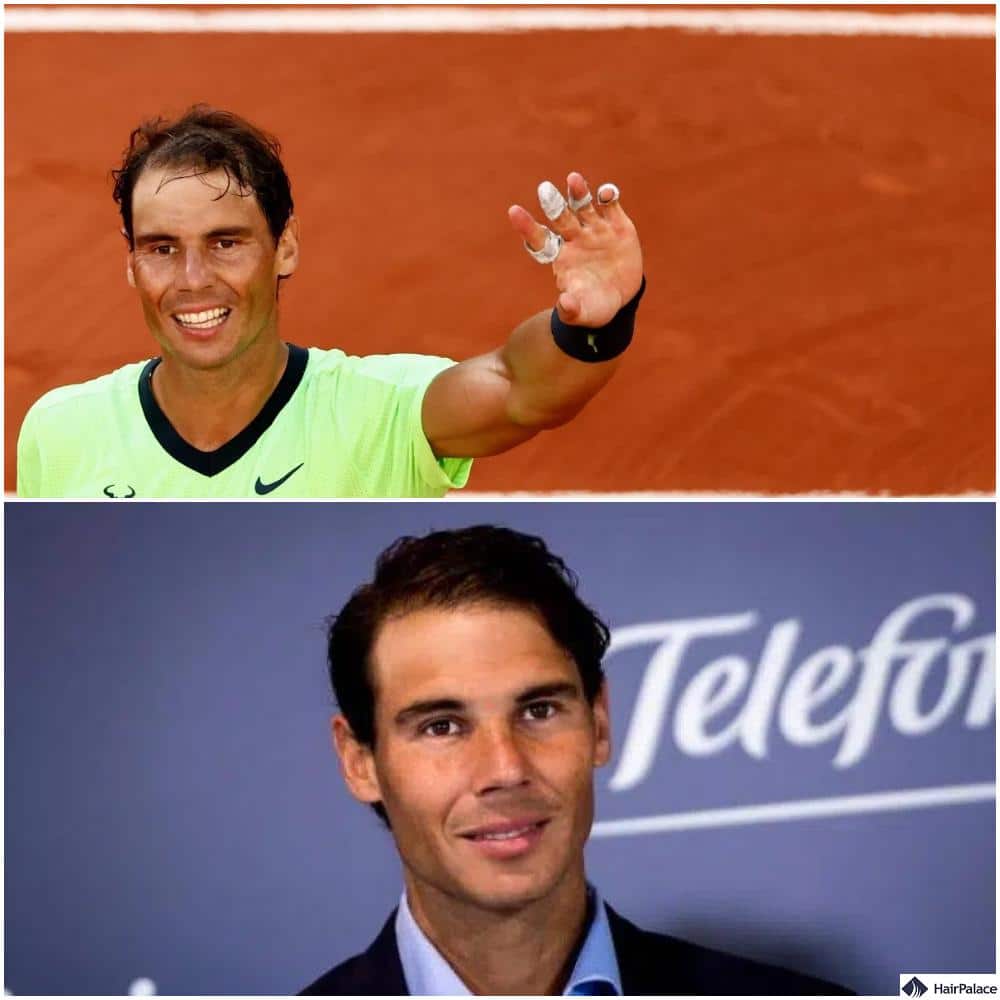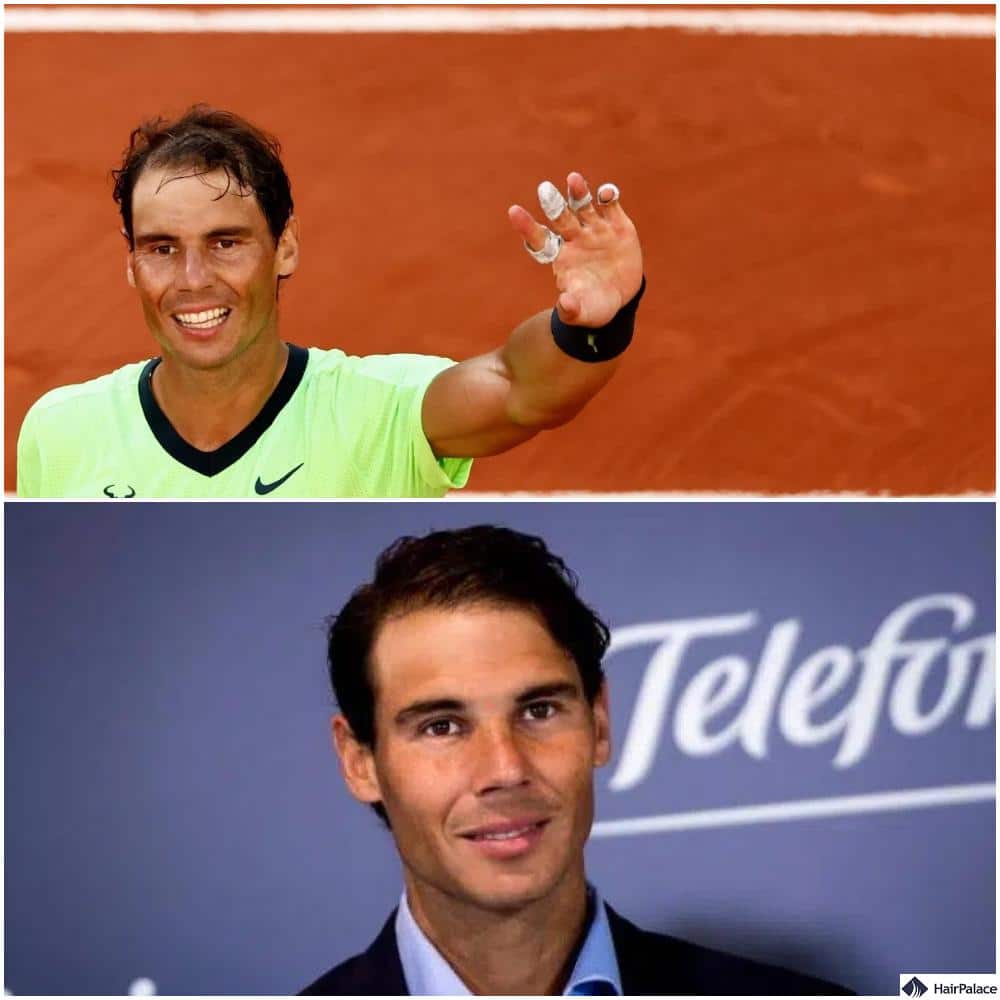 The greatest clay-court tennis player of our generation has won the French Open 13 times. He has made over $125 million in prizes over his professional playing career.
However, even the most famous man remains vulnerable to male pattern baldness. The star decided to undergo an FUE hair transplant procedure after he experienced increased hair shedding in recent years.
Actor and Celebrity hair transplants
Being on the big screen requires a lot of attention and care. Thus it's no surprise that many of Hollywood's brightest had a hair transplant performed.
Here are the best celebrity hair transplants from the world of actors and celebrities.
Being on-screen requires a lot of care and attention to appearance and a healthy look. Actors spend a great amount of energy and time, and of course money on their appearance since their receding hairline grabs a lot of attention.
Jimmy Carr hair transplant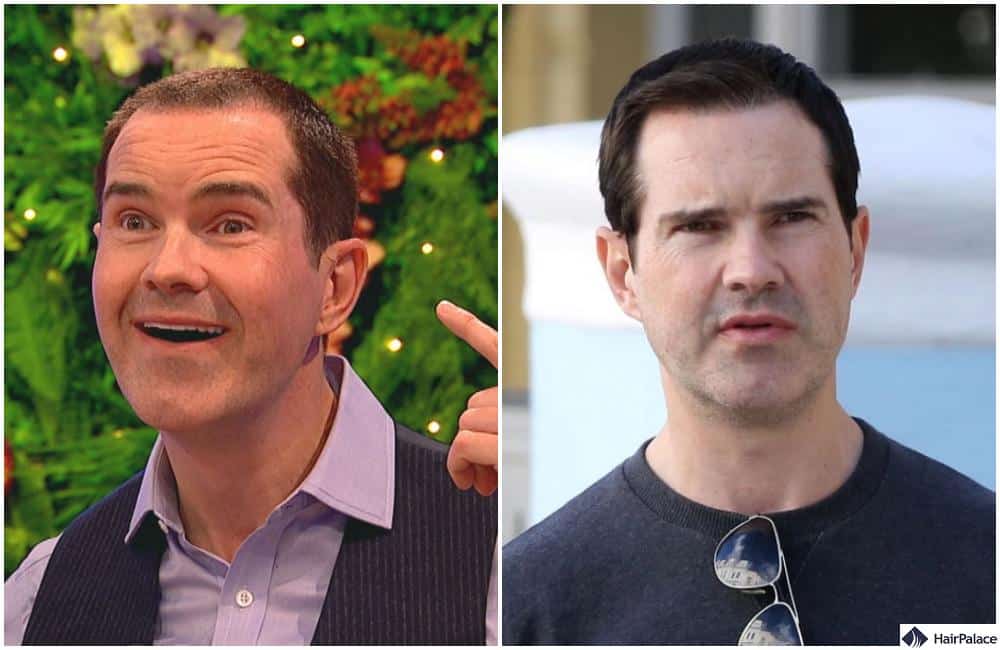 Jimmy Carr had enough of looking like a "snooker-playing vampire" and decided to undergo a hair transplant surgery in 2020.
The beloved comedian didn't stop there, he also had dental veneers and a botox treatment to go along with his new mane.
Jimmy had great donor hair density, and his recession was rather mild, so it's no wonder that he was able to achieve stunning results in a relatively short period of time.
Mel Gibson hair transplant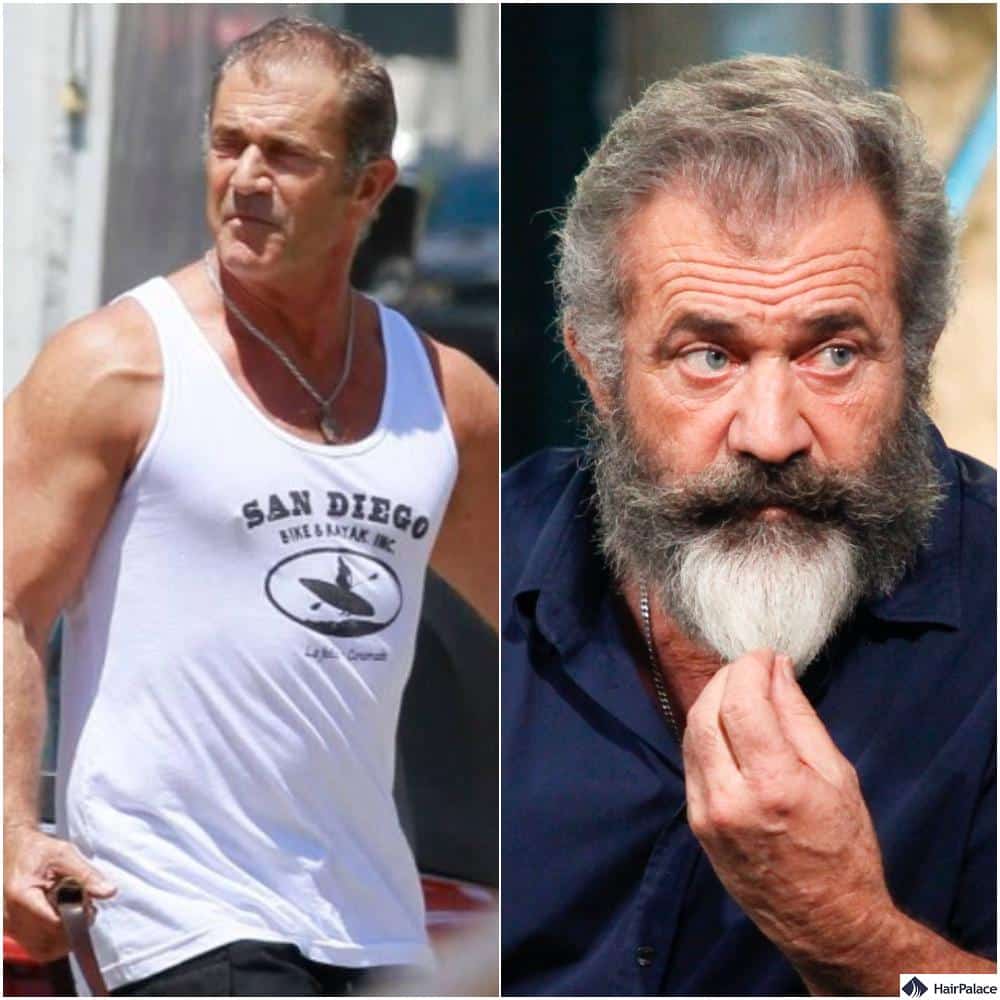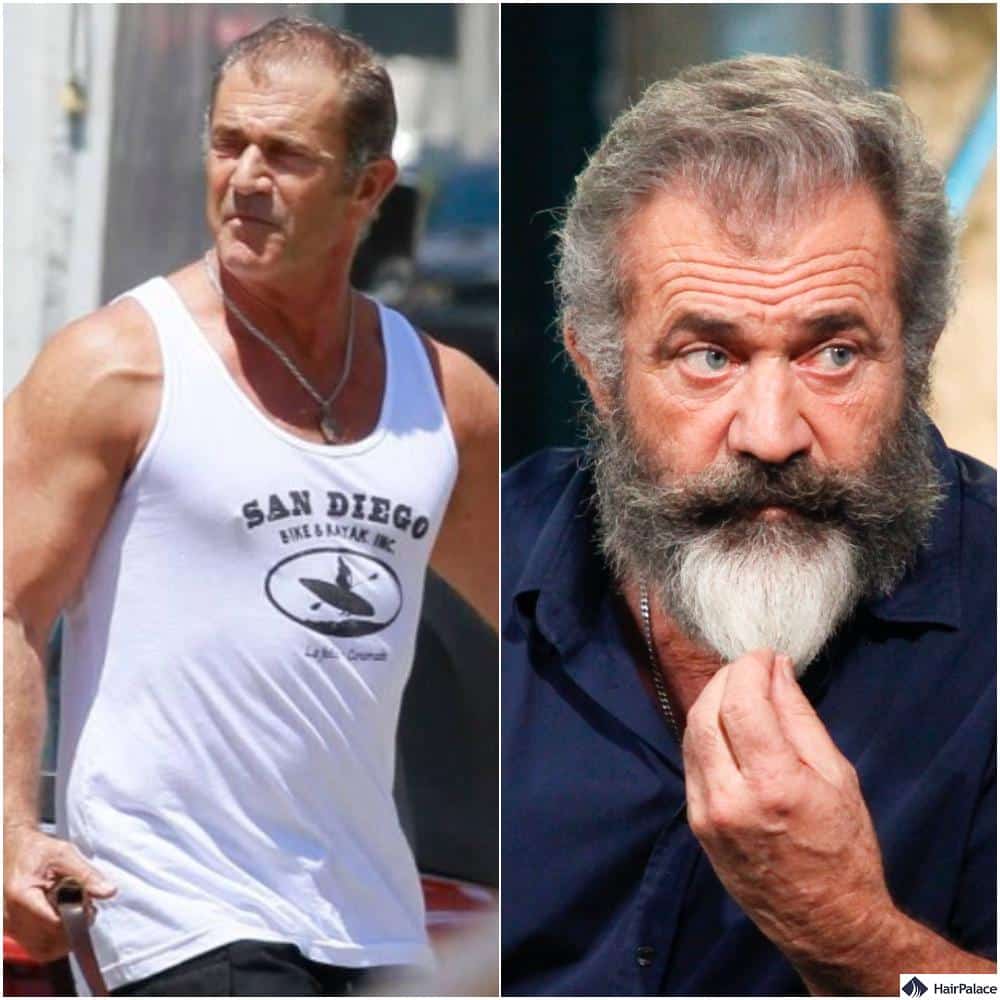 Mel Gibson won himself into our hearts with his stunning on-screen performances in movies such as Braveheart or Passion of Christ.
However, the star was rapidly losing his hair in his 30s which prompted him to get a hair transplant surgery.
While he still has a pronounced widow's peak even after the intervention, it's safe to say that he looks much better than he used to.
Additionally, this slightly receded look may have been what the actor was after, as this way the surgery looks virtually undetectable to the naked eye. In any case, Mel's stunning results earned him a place on our list of the best celebrity hair transplant results.
Joe Swash hair transplant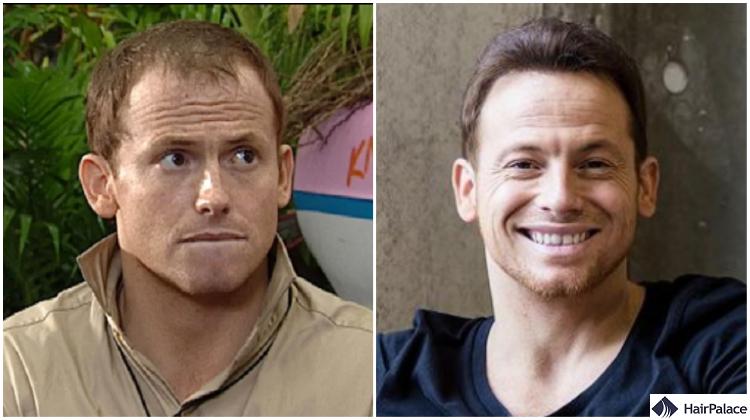 Joe Swash is a household name in Britain. Joe received harsh criticism of his hairline after appearing on "I'm a celebrity, get me out of here!". His receding hairline was there for the whole world to see.
Joe Swash actually admitted that this online hate is largely what got him to finally undergo surgery. He said that even he noticed how he was starting to look older than he is, and something had to be done.
So he finally decided to get a permanent solution to his hair loss and undergo hair transplant surgery. This seems to have been an excellent choice, as the results truly speak for themselves.
Sylvester Stallone hair transplant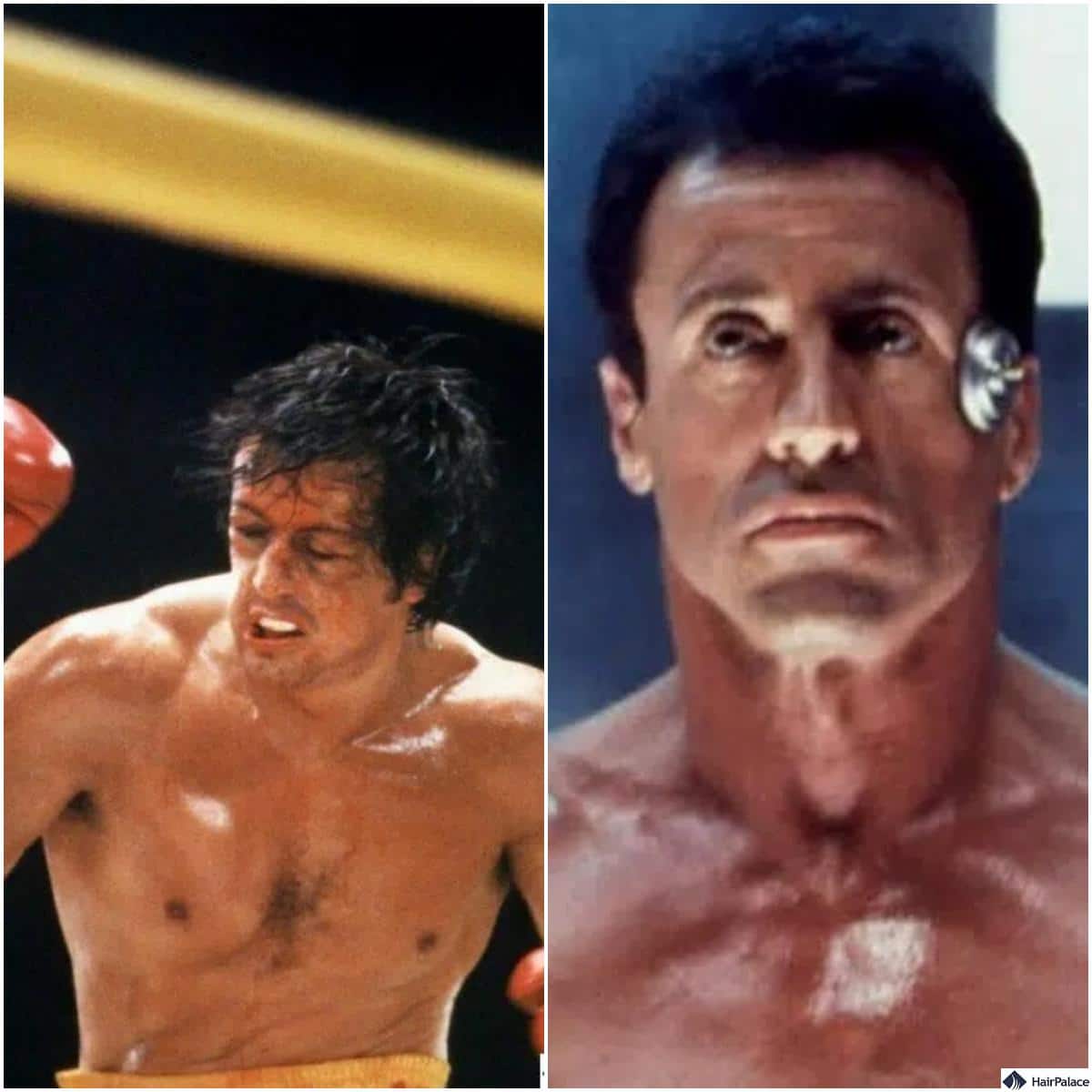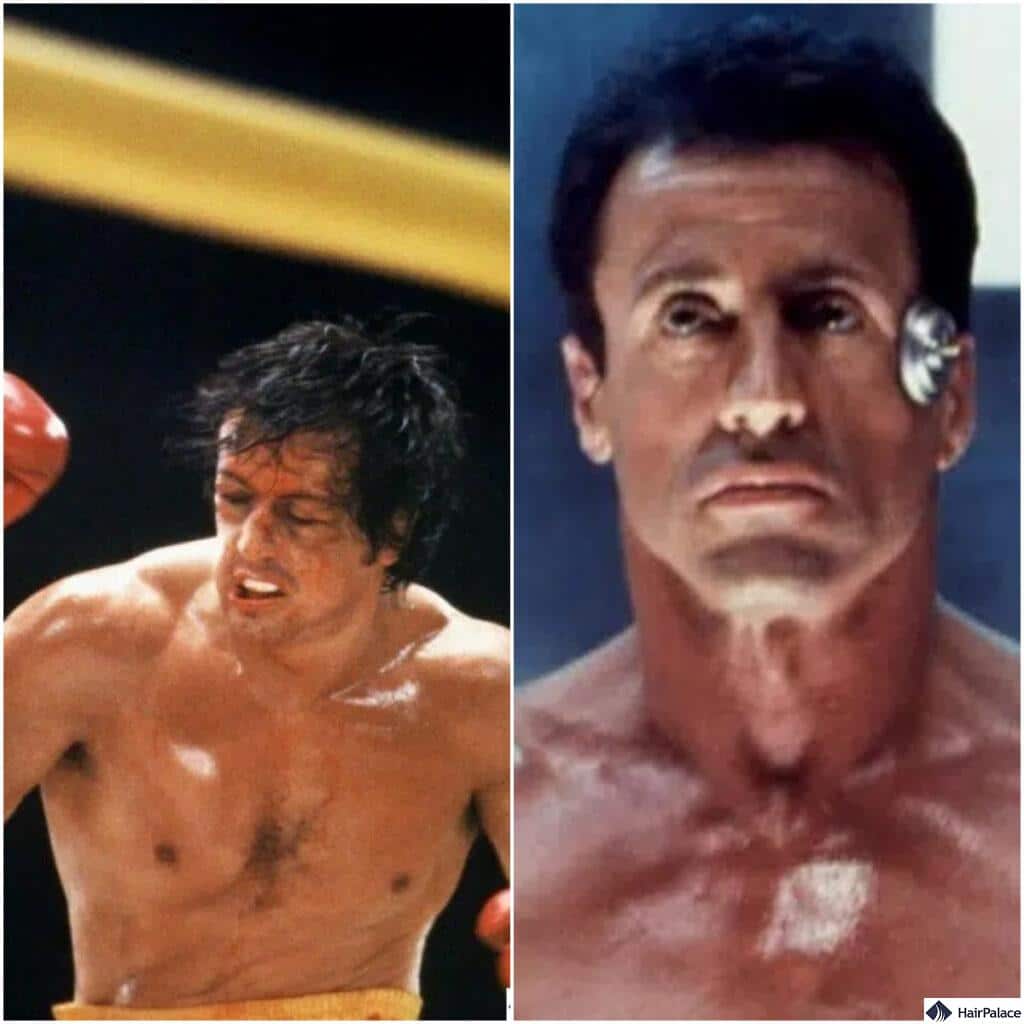 Sylvester Stallone is said to have undergone hair transplant surgery as early as the dawn of the new millennium.
Stallone's case is actually a strange one, as the actor showed very few signs of any hair loss prior to his surgery.
However, he may have done the surgery early to preserve his masculine Hollywood star image and maintain his prestige in the industry.
Either way, he seemingly achieved what he was looking for as Stallone looked better than ever after his supposed hair transplant procedure.
Elon Musk hair transplant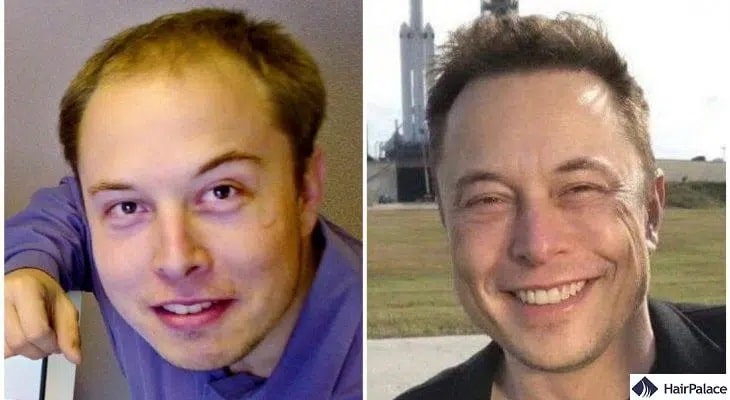 Although not exactly an actor or celebrity, Elon Musk is certainly one of the most famous people in the world.
His celebrity hair transplant reportedly cost nearly 50 000$. He lost most of his hair early on due to male pattern baldness.
Musk finally took matters into his own hands once he found success with his business ventures and underwent hair transplant surgery.
Prince Harry hair transplant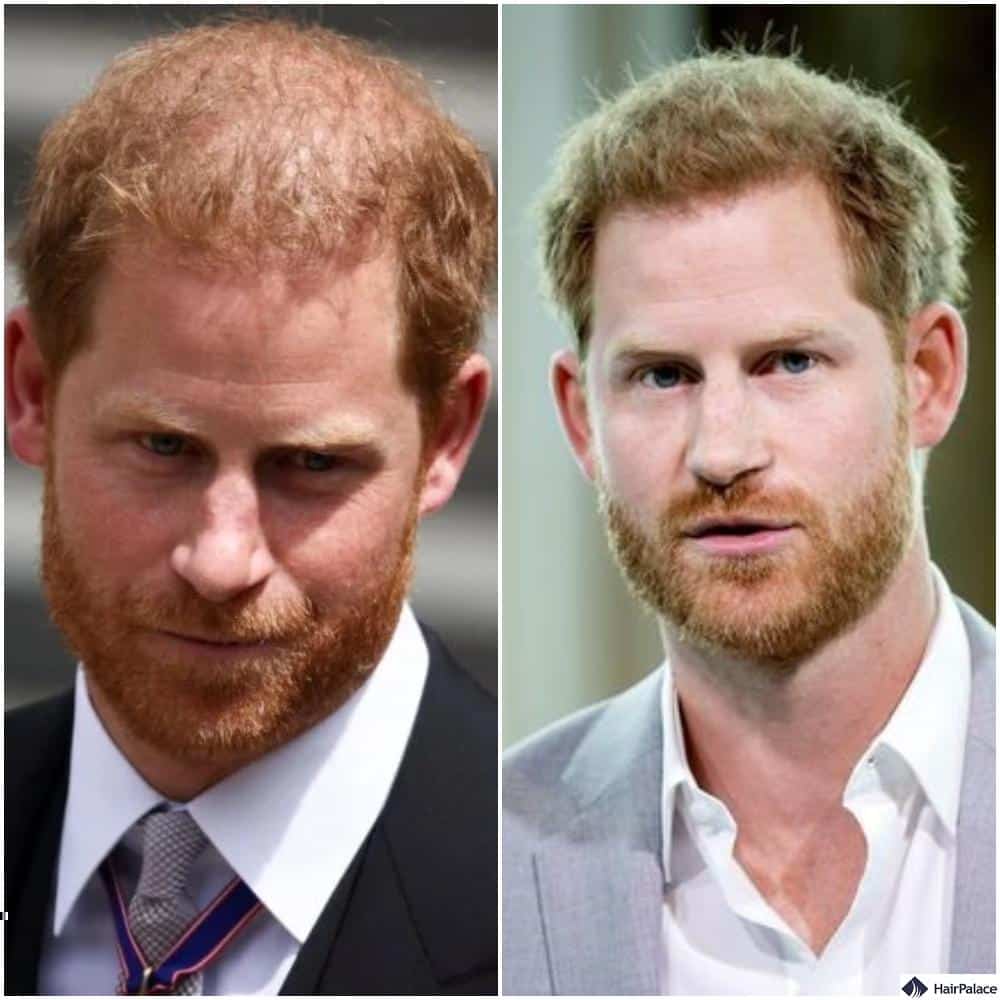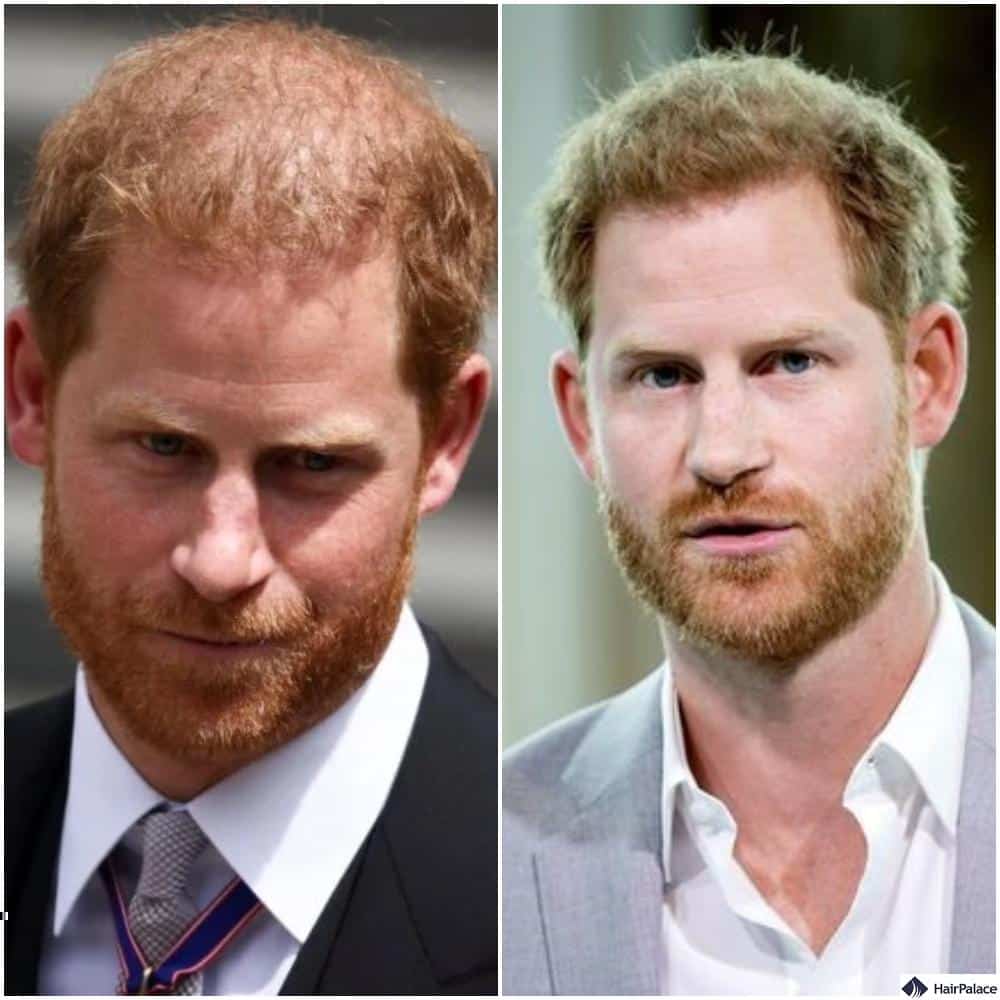 This one is also a bit of an odd choice. The youngest son of the late Princess Diana has a long family history of male pattern baldness.
The Duke of Sussex experienced significant hair loss early on and things only got worse as time went on. While it's unclear whether he underwent surgery, his hair certainly looks denser than it used to.
James Nesbitt hair transplant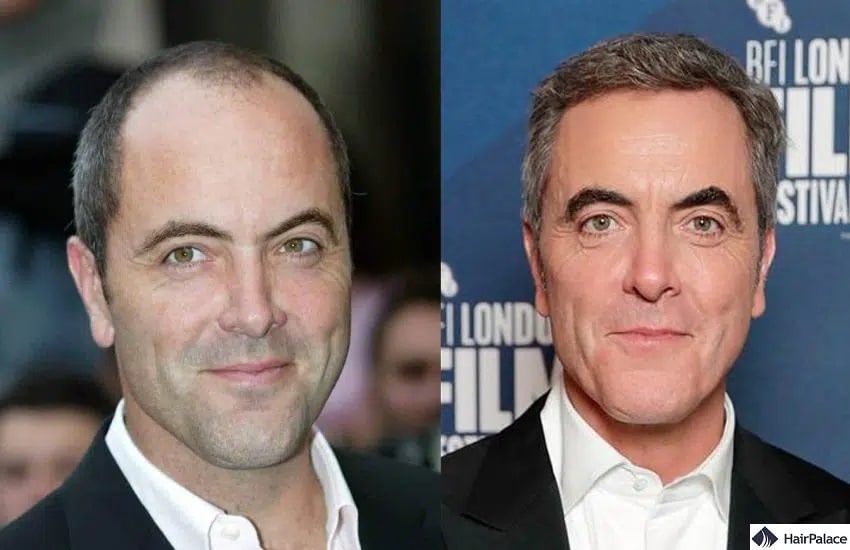 This celebrity hair transplant was carried out in multiple sessions over the course of 15 years. He had been struggling with a receding hairline since his 20s, causing him to worry about how it could affect his career.
Eventually, James Nesbitt's hair transplant journey proved to be fruitful: the actor claims that his procedures helped him win a range of leading roles.
Louis Walsh hair transplant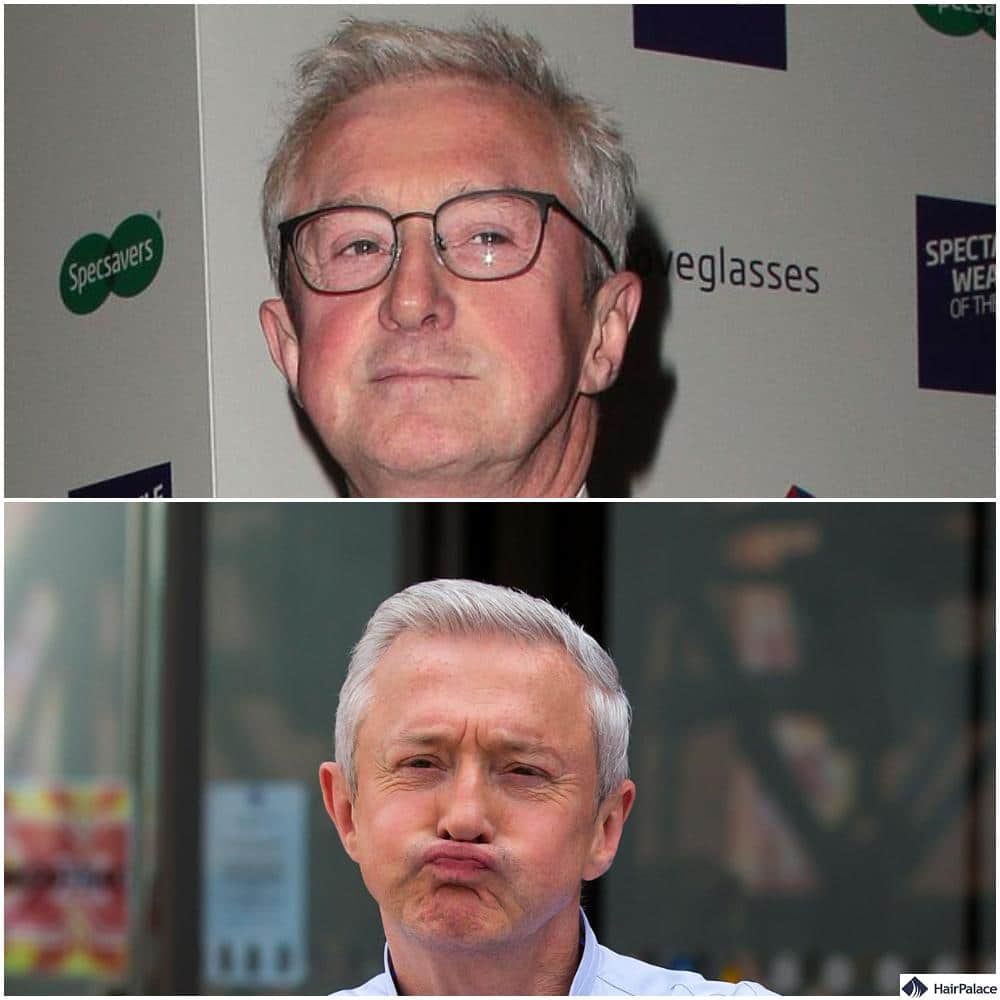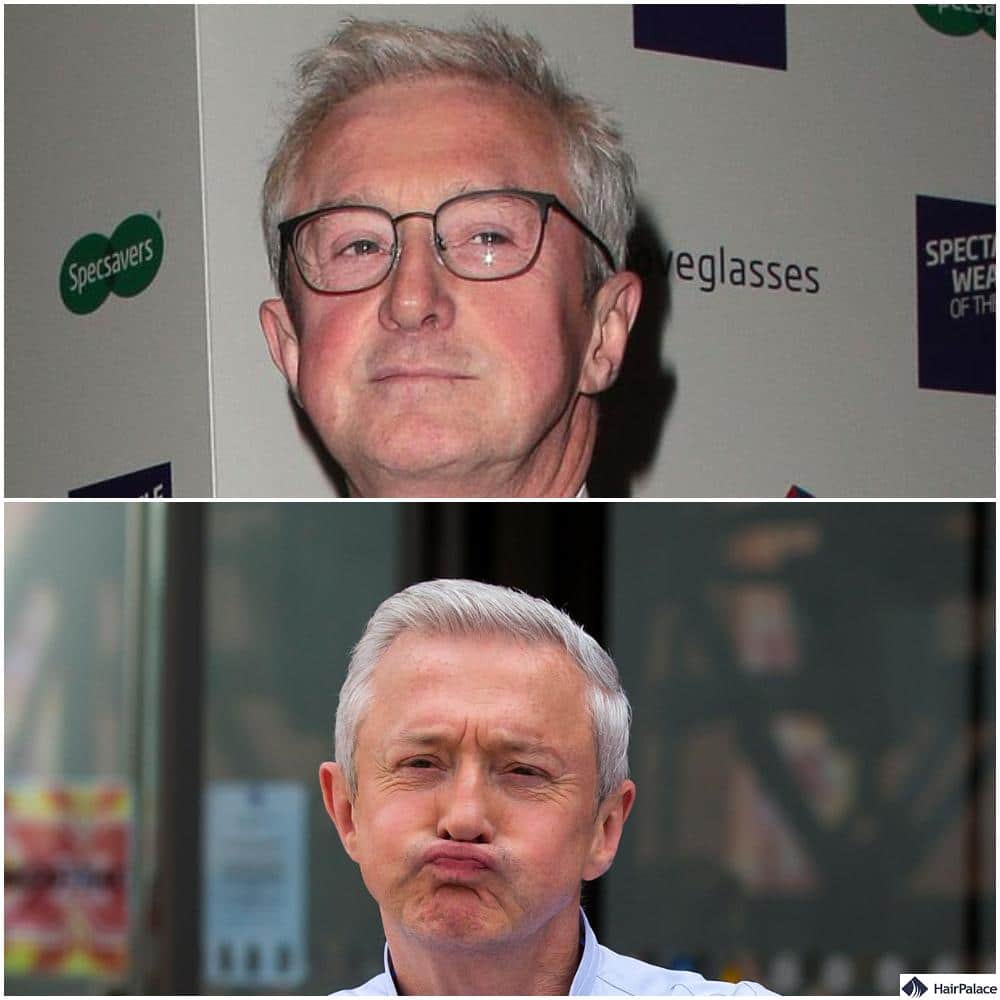 Louis Walsh, the X Factor judge, had a hair transplant in 2011. He admitted that he wanted to look younger and the hair transplant was the best way to do it. Walsh's hair transplant was so successful that it's hard to tell it's been done.
Gordon Ramsay hair transplant
The famous chef, Gordon Ramsay, had a hair transplant after his age started to catch up to him. He admitted that he was balding and wanted to do something about it. After the procedure, Ramsay was able to regain his youthful looks.
Jude Law hair transplant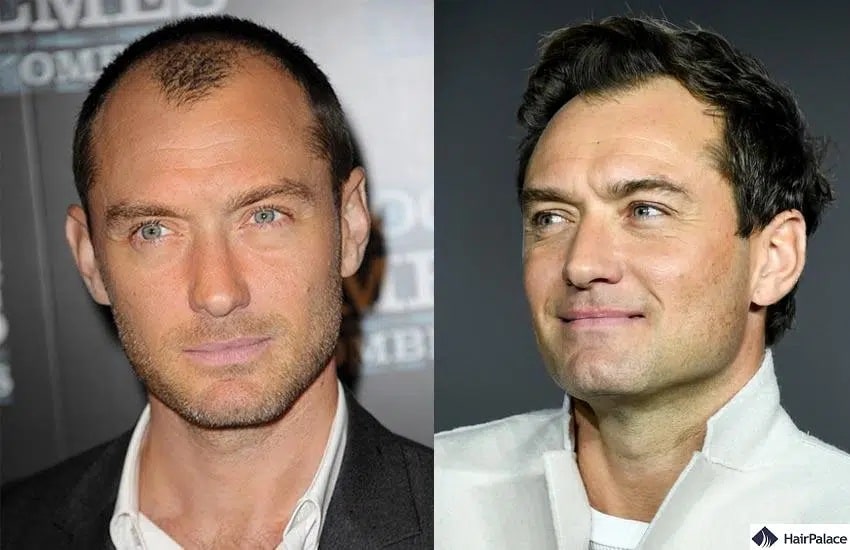 The actor, Jude Law, reportedly had a hair transplant after he developed a noticable widows peak. He admitted that he was balding and wanted to do something about it. After the procedure, Law was able to regain his luscious locks.
John Travolta hair transplant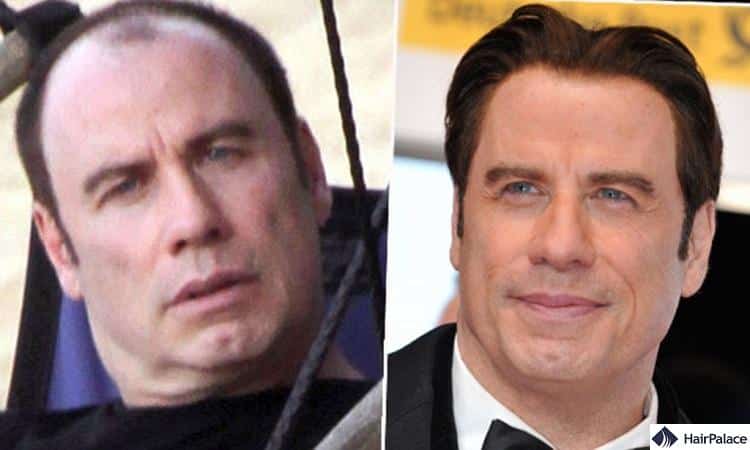 Known for his legendary roles in Pulp Fiction and Face/Off, John Travolta is one of the brightest stars in Hollywood.
He has maintained his dashing looks through a series of cosmetic procedures. It is widely believed that he had a hair transplant somewhere around 2016.
Jon Cryer hair transplant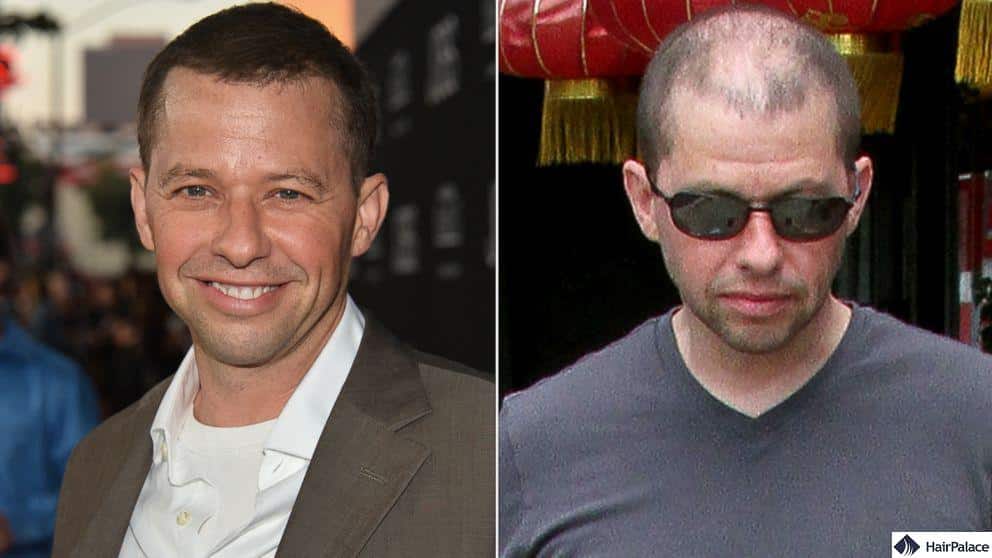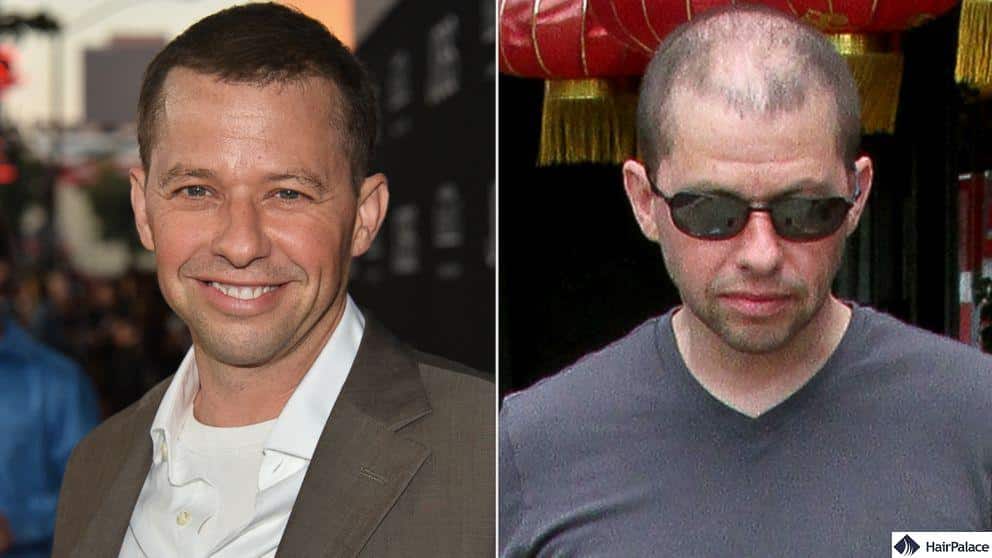 Most people know his as Alan Harper from the hit TV series Two and a Half Men. The American actor suffered from severe androgenic alopecia before getting his celebrity hair transplant.
Tom Hanks Hair Transplant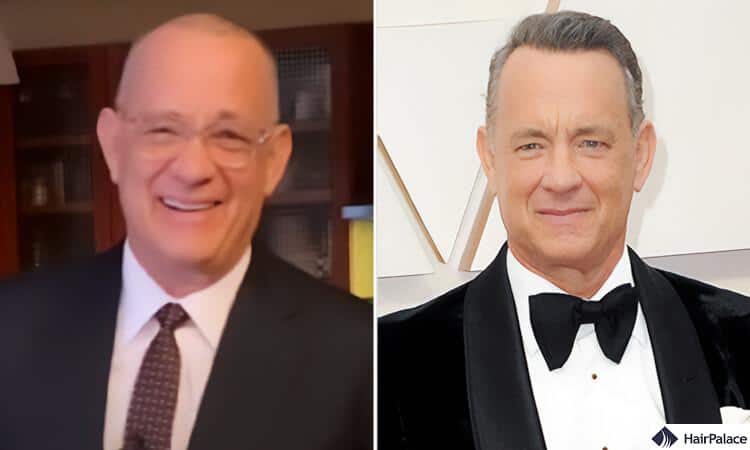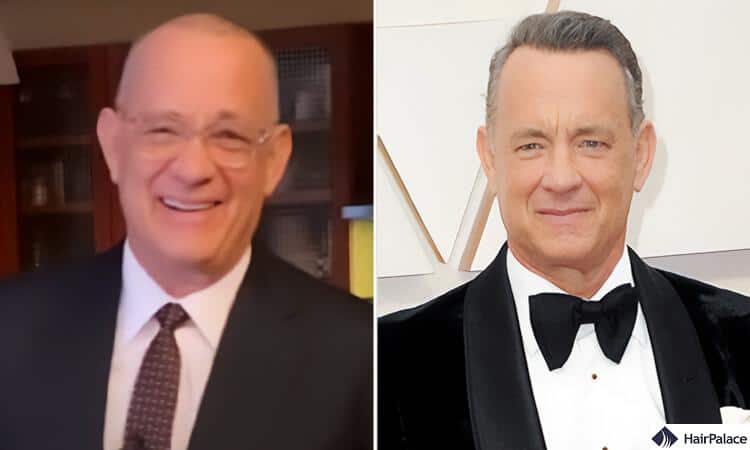 Two-time Academy Award winner Tom Hanks is one of the most well-known actors. His various roles in films such as Forrest Gump, Saving Private Ryan, and The Green Mile have turned him into a cultural icon.
He started to develop a distinct M shape due to his receding hairline. His career demands and perhaps his own vanity made him decide to undergo a hair transplant and restore his looks.
Jeremy Piven hair transplant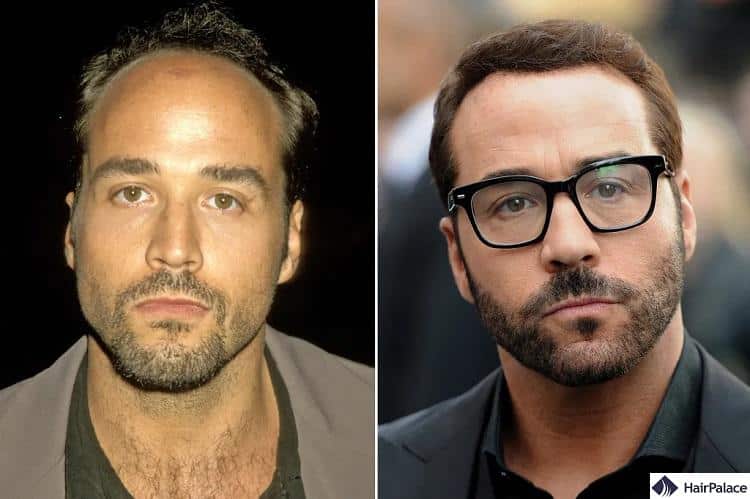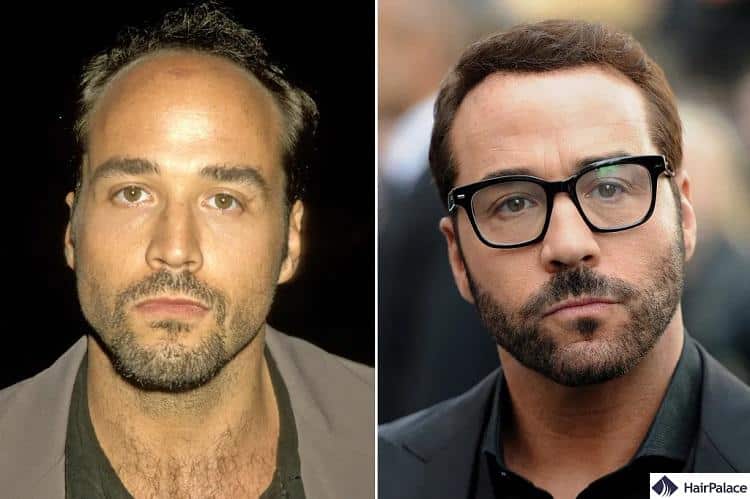 Jeremy Piven became famous for his role as Ari Gold in the Entourage series. He has been active in the movie scene for several years and he's well-known for his bald spots.
He recently opted for a hair transplant to regain his natural-looking hair and restore his confidence.
Hugh Laurie hair transplant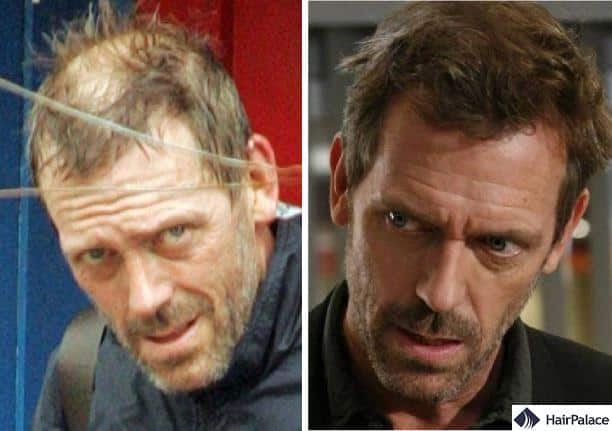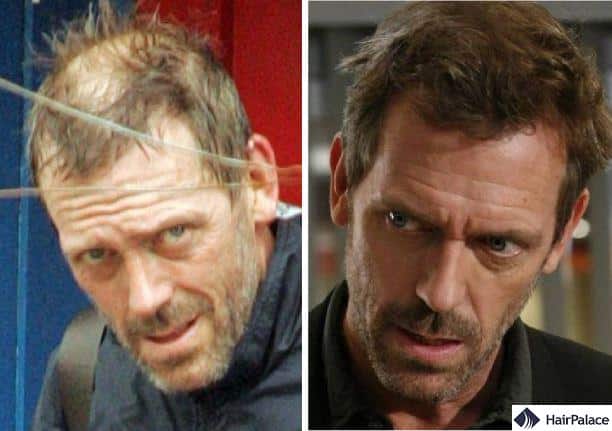 James Hugh Calum Laurie CBE, is a British actor, singer, author, musician, and comedian.
Despite all his accolades he also fell victim to male pattern baldness and eventually opted for a hair transplant.
He has regained his natural hairline and is still actively appearing on screen after his successful hair transplant.
Rob Brydon hair transplant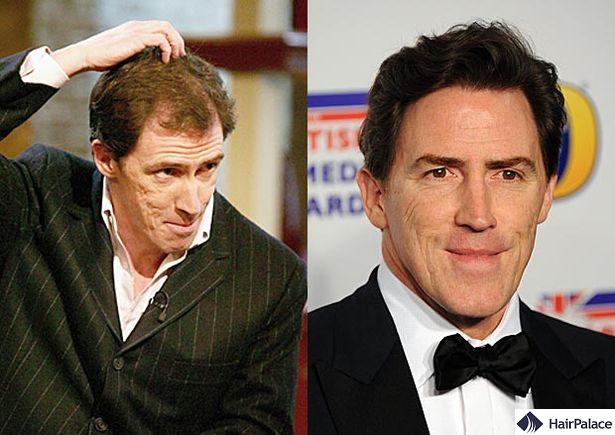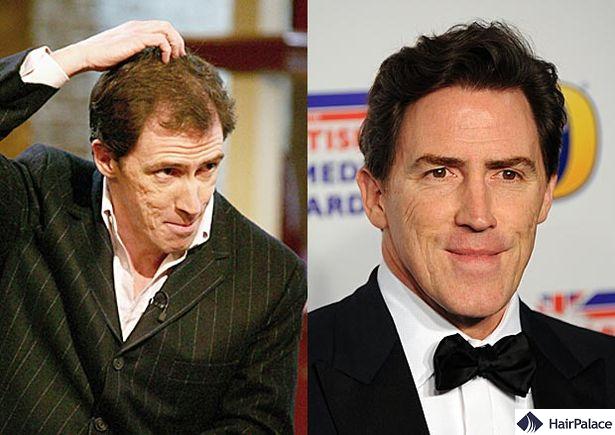 Robert Brydon Jones MBE is a British (Welsh) actor and social activist. He also struggled with hair loss once he entered his senior years and his hairline quickly started to diminish.
Getting a hair transplant was the only way he could regain his youthful appearance and maintain his star status.
Nicolas Cage hair transplant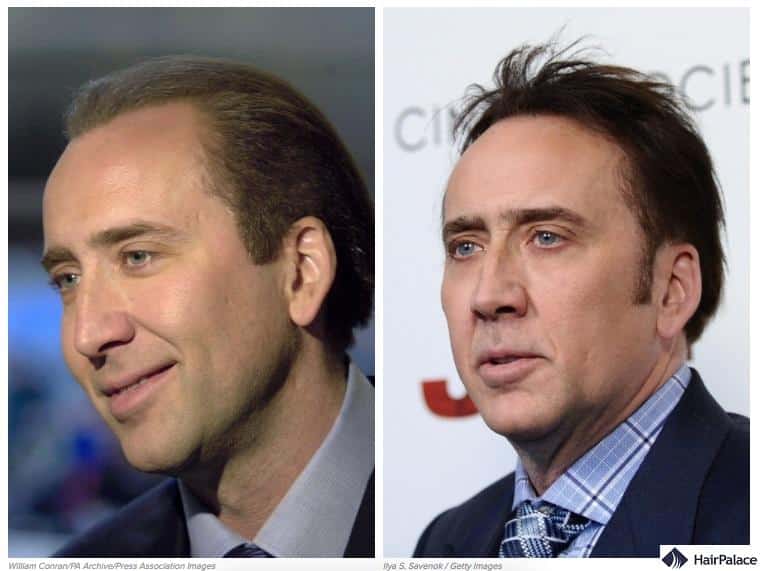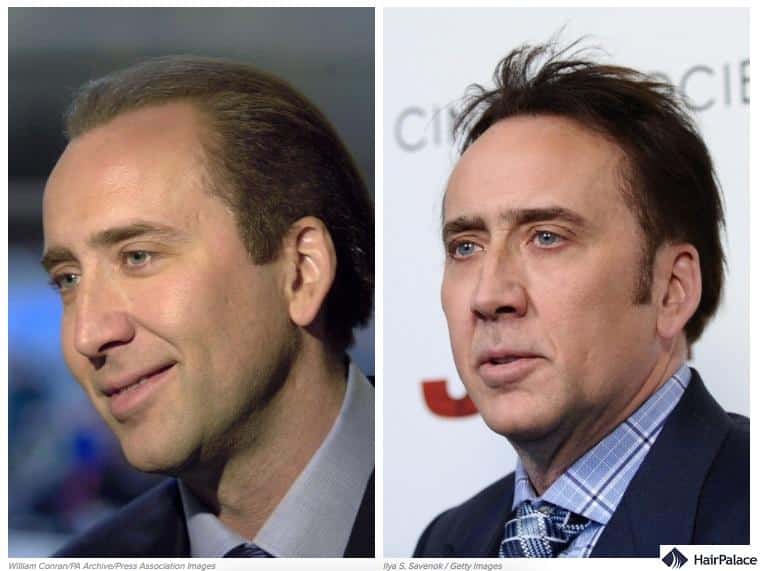 This celebrity hair transplant is for the famous Nicolas Cage. He won both the Academy Award and the Golden Globe, cementing him as a world-class author.
Cage experienced a severe case of receding hairline and had no other choice than to opt for a hair transplant. He regained his youthful look and now looks more dashing than ever.
Billy Bob Thornton hair transplant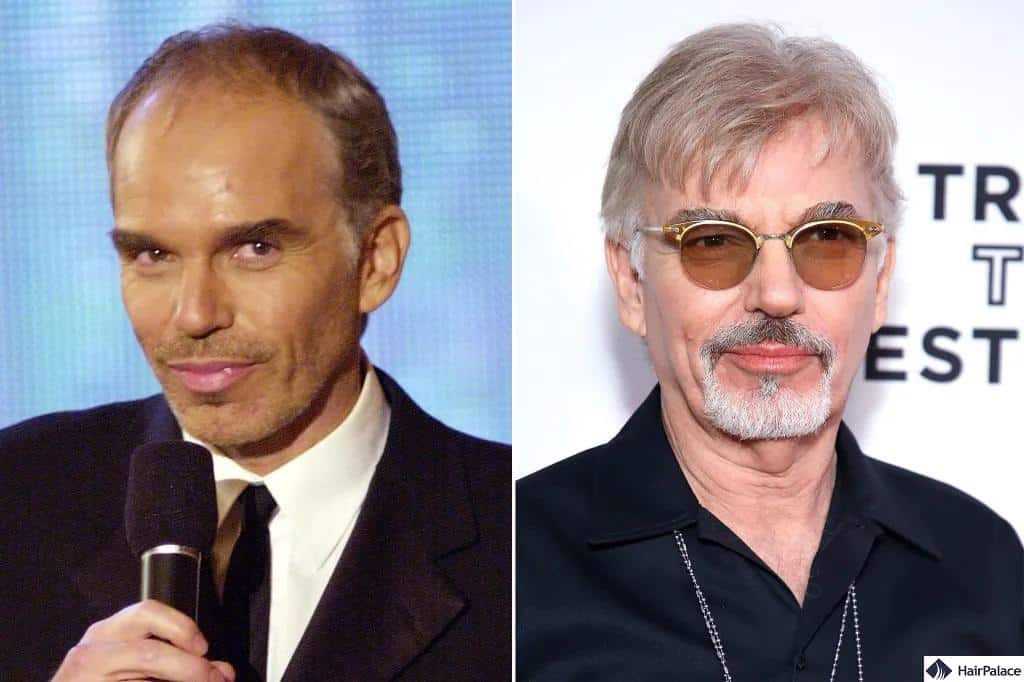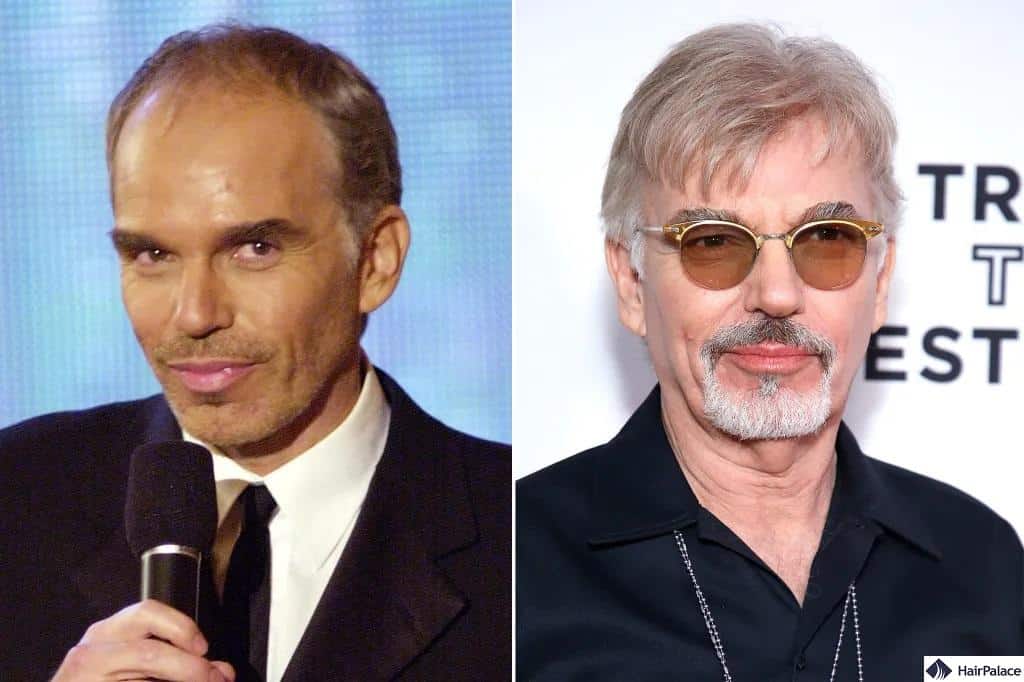 Billy Bob Thorton is an American actor appearing in various box-office hits. There is not much known about his hair transplant as he prefers to live a quiet, private life away from the spotlight.
However, after examining the before and after pictures there's no denying that he underwent surgery.
Edward Norton hair transplant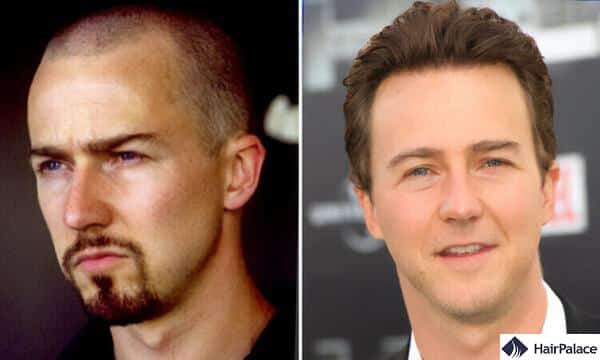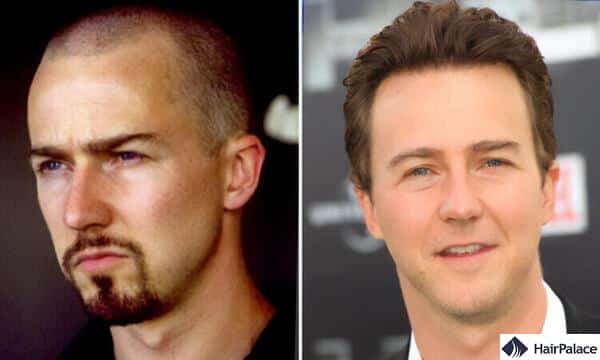 Golden Globe-winning actor Edward Norton has appeared in an endless list of movies. His roles in masterpieces such as Fight Club, American History X, and Primal Fear have cemented him as one of the greats.
He lost a shocking amount of hair over his acting years which prompted him to have a hair transplant. Now he has dense, natural-looking hair which earned him a spot on our list of famous hair transplants.
Jamie Foxx hair transplant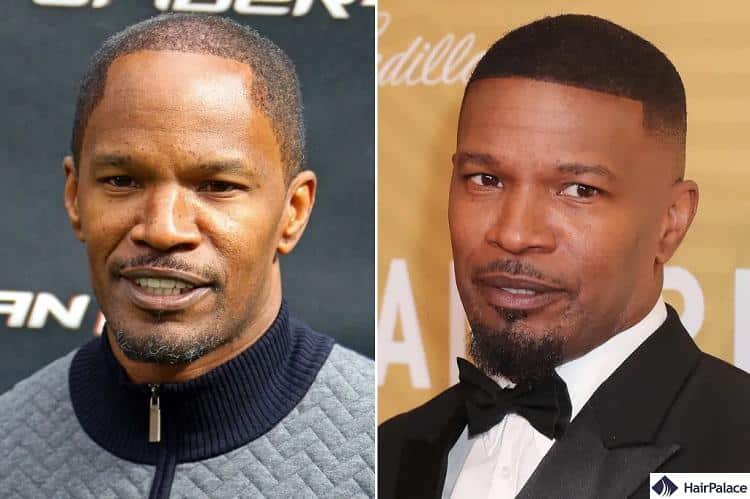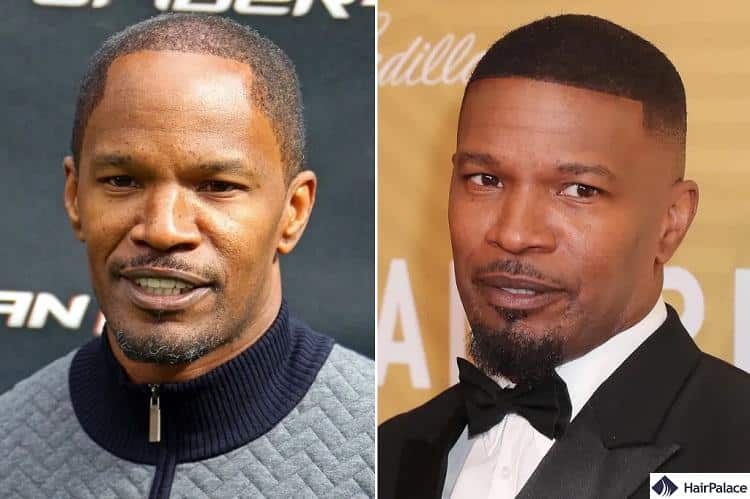 Eric Martin Bishop, better known as Jamie Foxx is a well-known American actor and television presenter. He has distinct afro hair which went through a strange recession for several years.
His hairline became completely unnatural which prompted to star to undergo a hair restoration procedure.
Calum Best hair transplant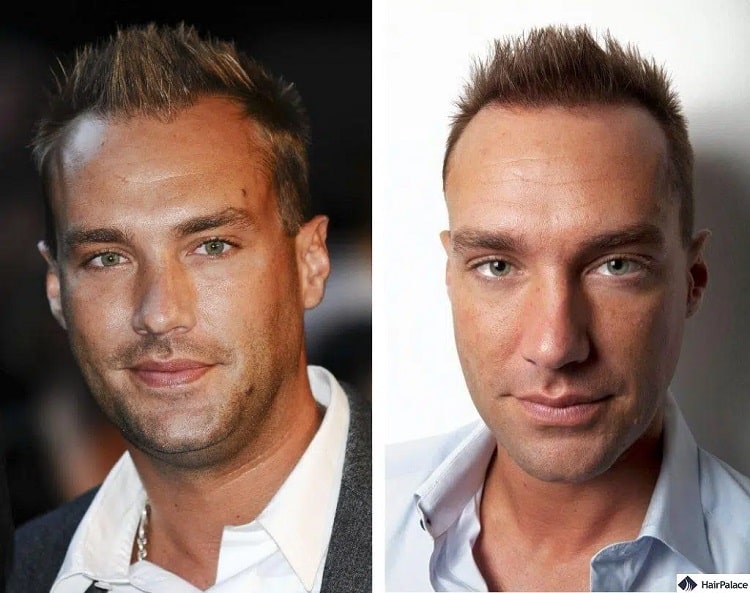 Son of the well-known football superstar, George Best, Calum Milan Best is a famous model and TV personality.
He quickly became popular due to his masculine, well-built body and irresistible charm.
However, he sadly fell victim to androgenic alopecia which forced him to have a hair transplant. Since then he looks better than ever, and now spots a dense natural hairline.
Steve Carell hair transplant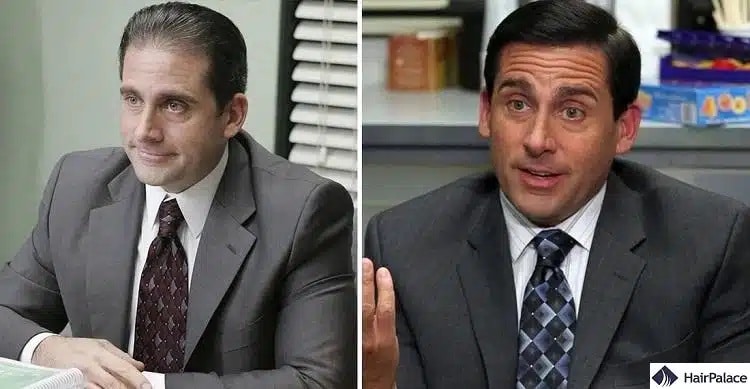 Creator of Michael Scott on the famous sitcom, The Office, Steve Carell is also on the celebrity hair transplant list.
He's been a professional actor since 1989 and has appeared in various comedies and dramas alike. The long-running The Office show made it painfully obvious that Steve had serious issues with hair loss.
Fans started to ridicule him for his thinning hair which prompted the actor to get a hair transplant and shush the critics. Now he has natural hair that looks dense and beautiful.
Sean Penn hair transplant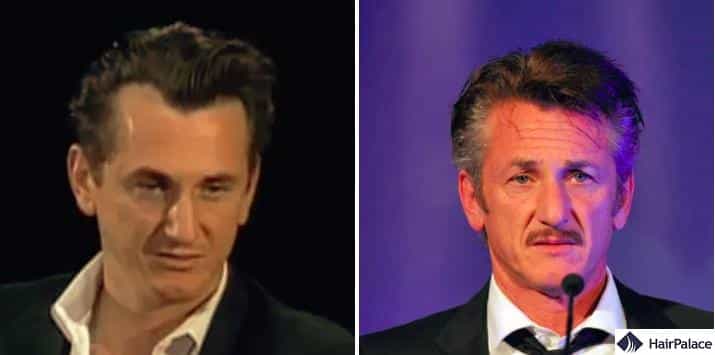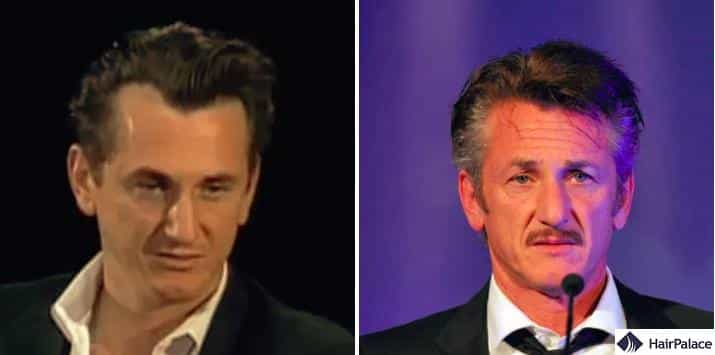 American actor, activist, producer, and director, Sean Penn is a global icon. His resume is long and illustrious.
He has won 2 Academy Awards as well as several other accolades. Sean Penn had a V-shaped hairline for several years before he finally took matters into his own hands and had a hair transplant to restore his natural look.
Simon Peg hair transplant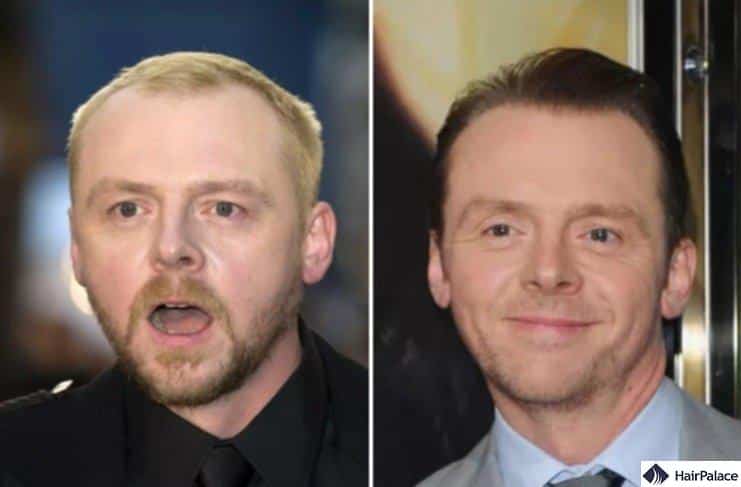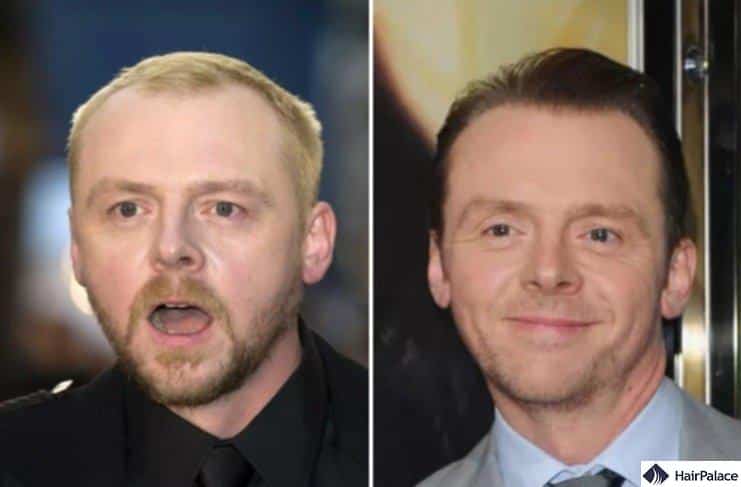 British producer, actor, and comedian Simon Peg is a well-known name in the UK. He appeared in series such as Star Trek, Mission impossible, and Dr.Who as well as Star Wars.
However, fame didn't make him immune to baldness as he went through a prolonged period of hair thinning.
He eventually decided to get a hair transplant which gave him a permanent solution for hair loss.
Ben Affleck hair transplant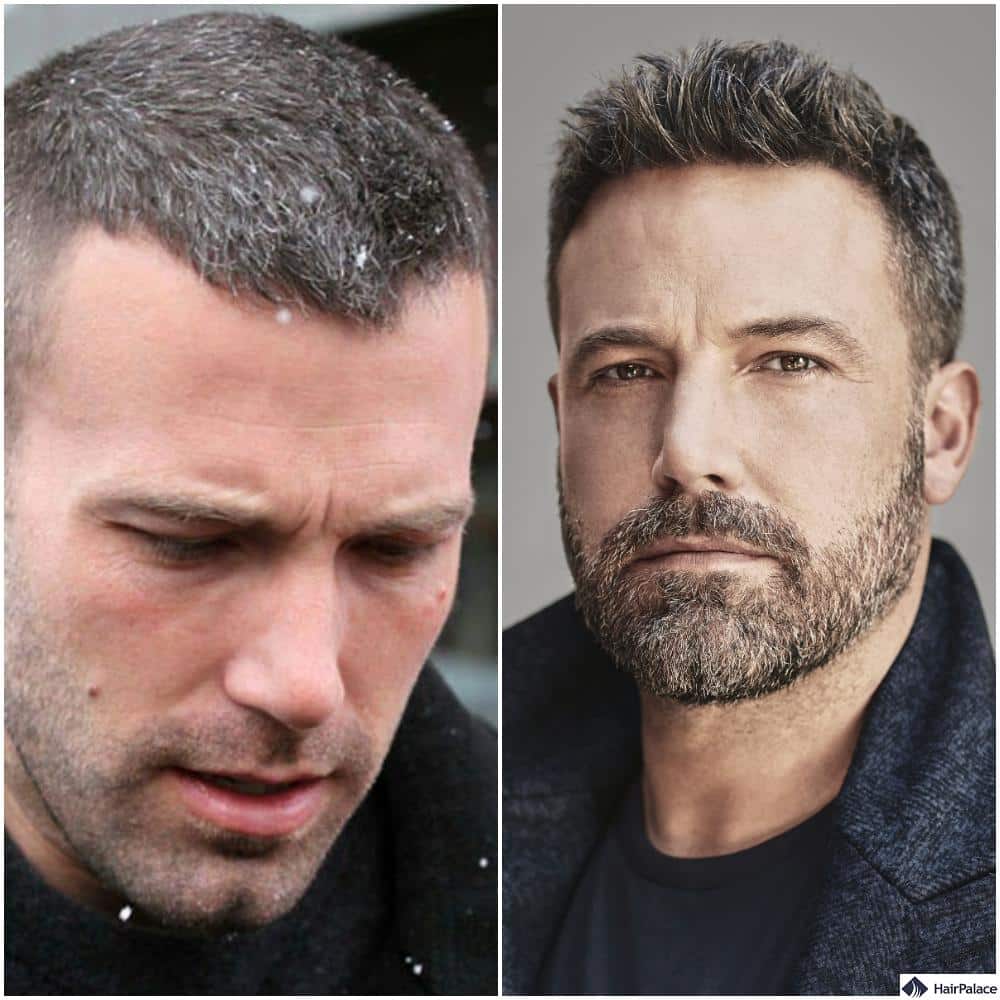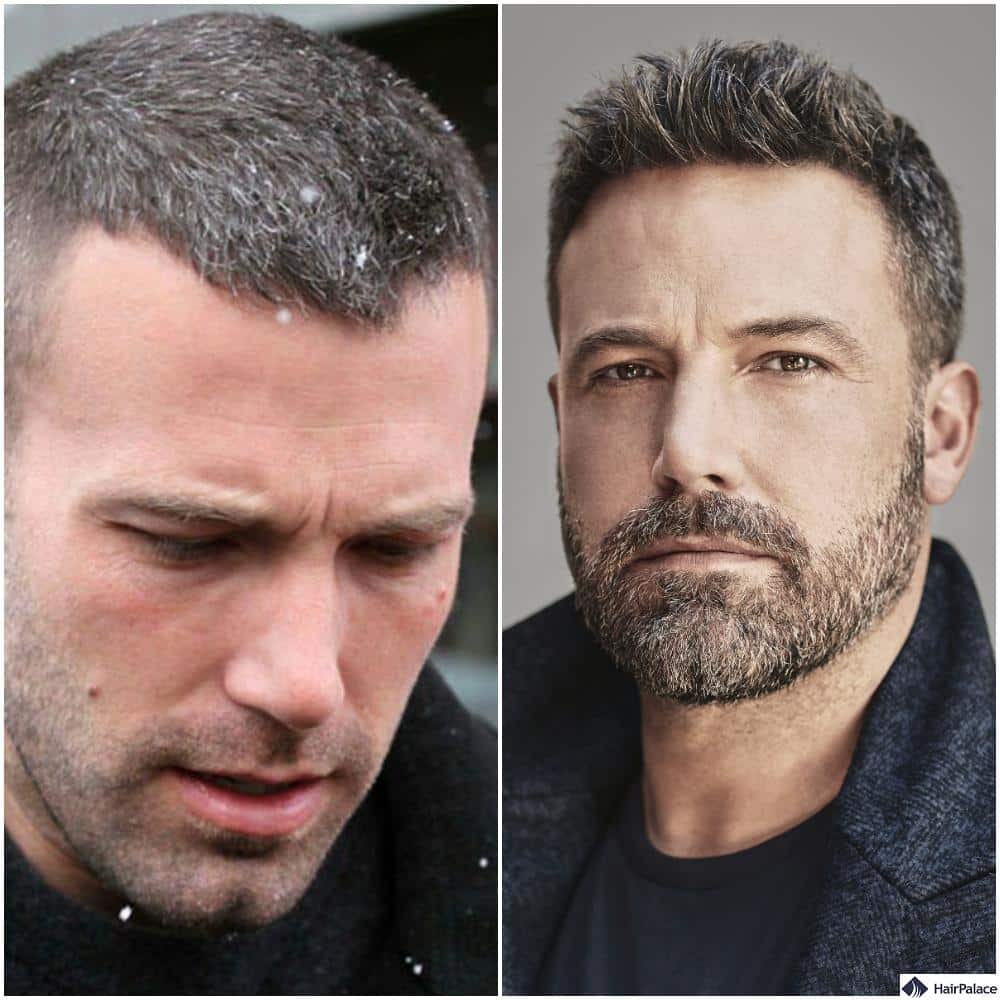 Ben Affleck is a world-class actor and producer who has been on screen for nearly 4 decades now. His classy performances in movies such as The Gone Girl, Good Will Hunting, and Armageddon made his face recognizable all over the world.
However, he also made headlines with his receding hairline, which made him undergo hair transplant surgery to find a solution for his hair loss.
Matt Damon hair transplant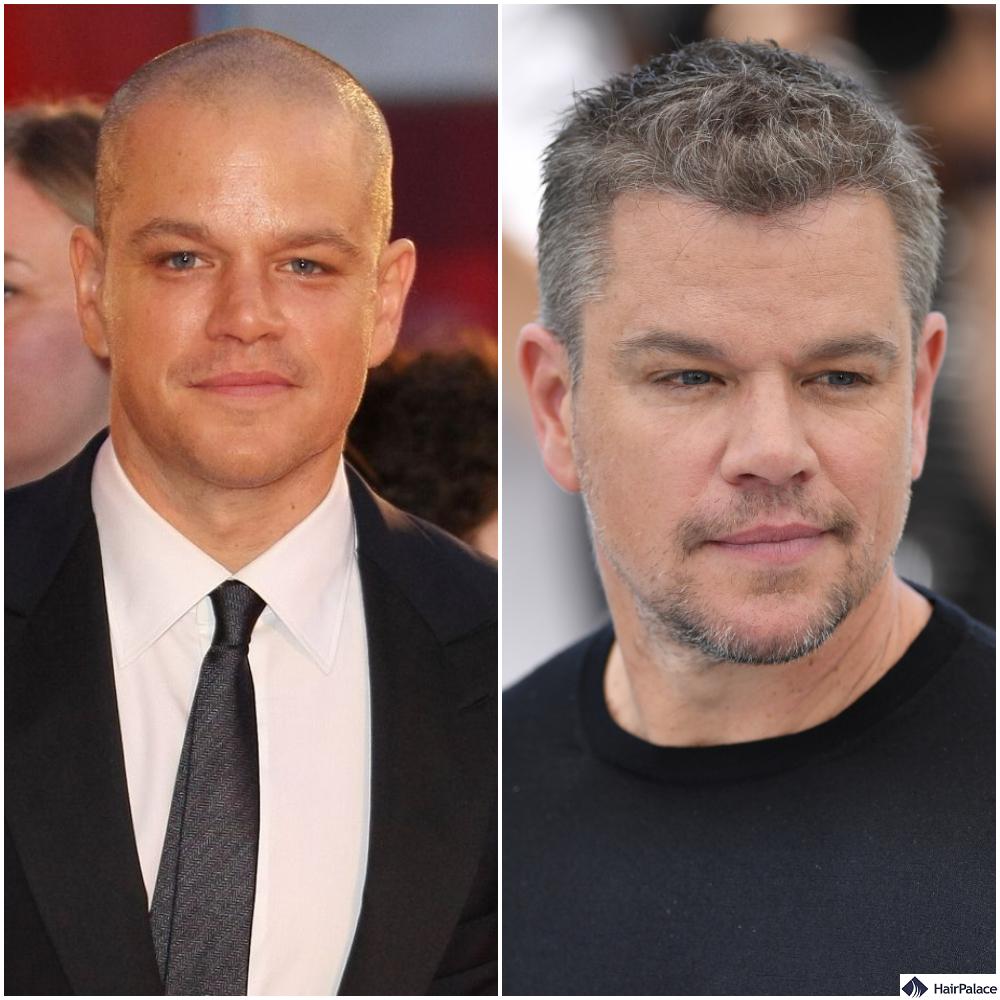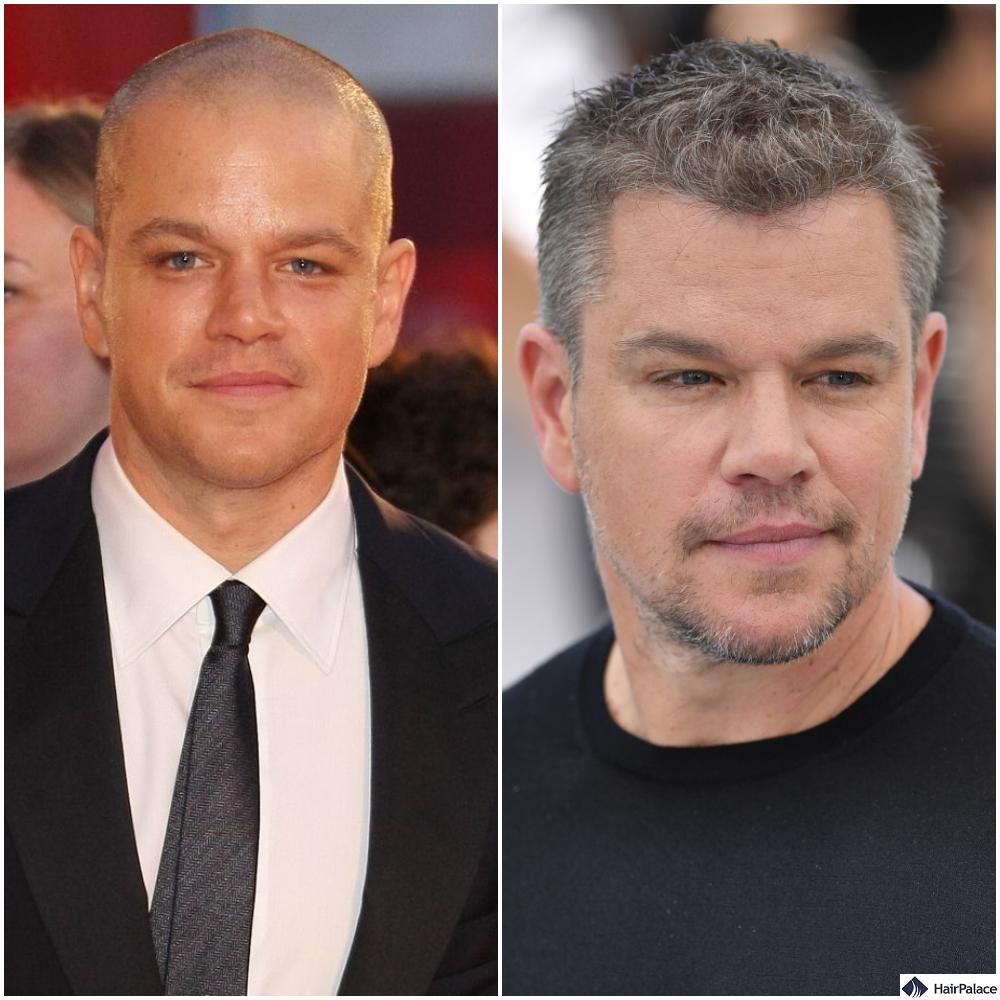 Matt Damon is one of the highest-paid actors of all time. The star appeared in numerous popular movies and makes regular appearances in late-night shows.
Damon also received a star on the Hollywood Walk of Fame on July 25, 2007, making him the 2,342nd person to do so.
Sadly, he also started to experience hair loss as age caught up to him. The pictures indicate that he likely had a minor hair transplant procedure to cover up his bald spots and regain his full hairline.
Singers and musicians
The world of singers and musicians is also no stranger to hair transplantation. Singers, pop stars, and musicians suffering from thinning hair have opted for hair transplants to overcome hair loss.
So it's impossible to ignore singers and musicians when we're talking about celebrity hair transplants.
Machine Gun Kelly hair transplant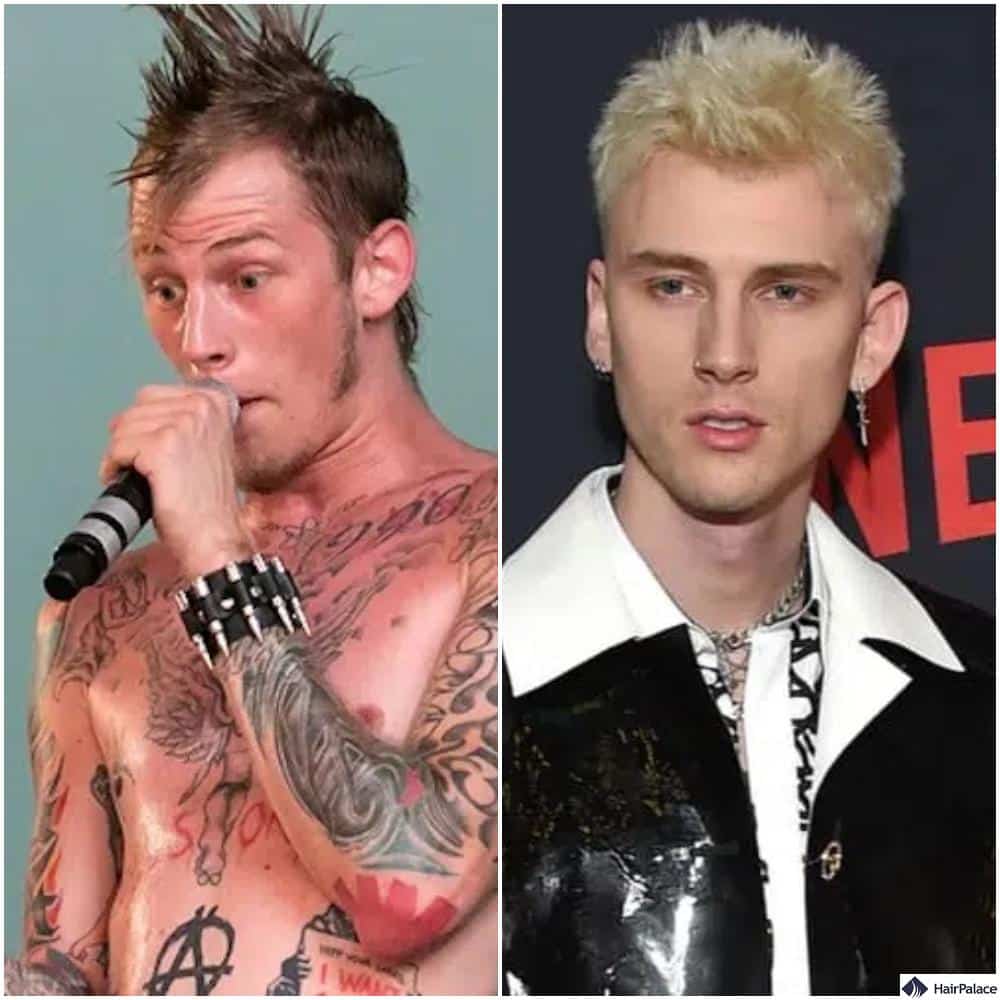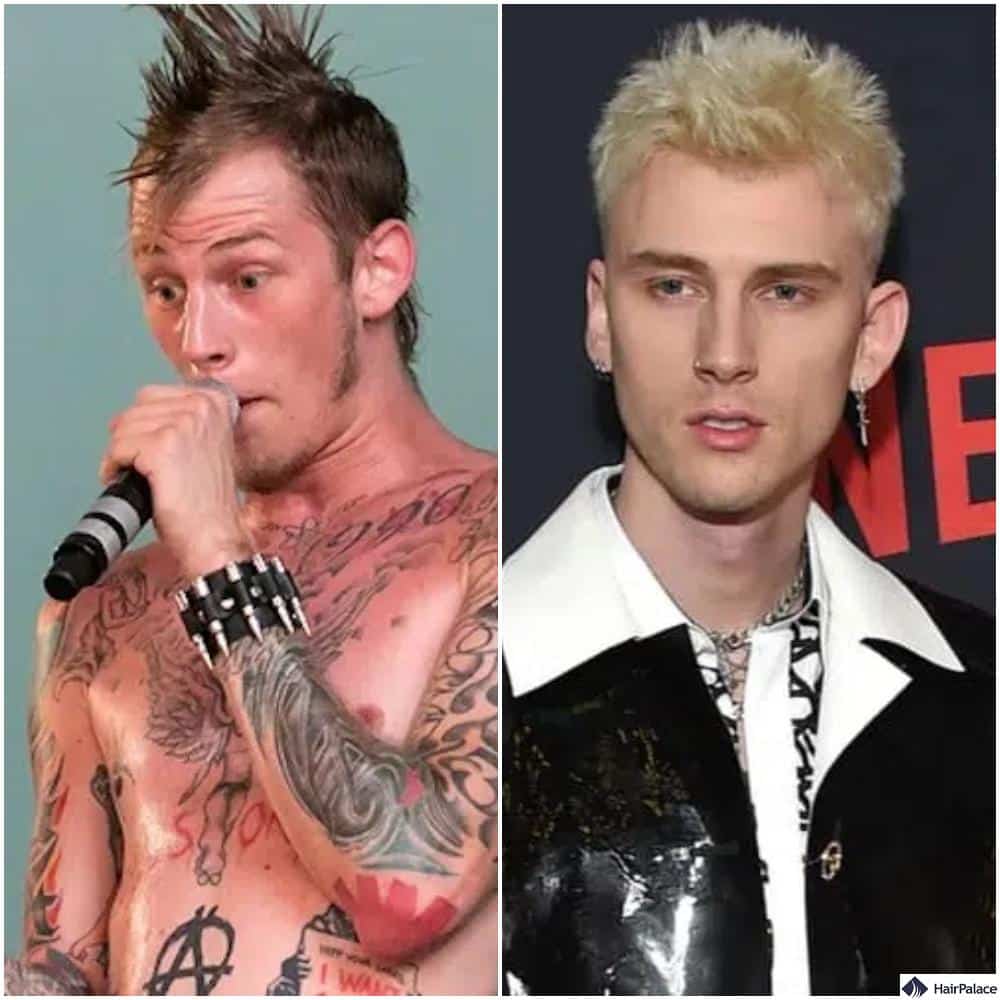 Machine Gun Kelly may have undergone several hair transplant procedures, the first being in his early twenties. He had approximately 3000-5000 hair grafts implanted to achieve a more natural-looking dense hairline.
A simple yet effective hair restoration surgery has radically transformed his appearance: he regained his full head of hair and he looks better than ever thanks to his transplanted hair.
Elton John hair transplant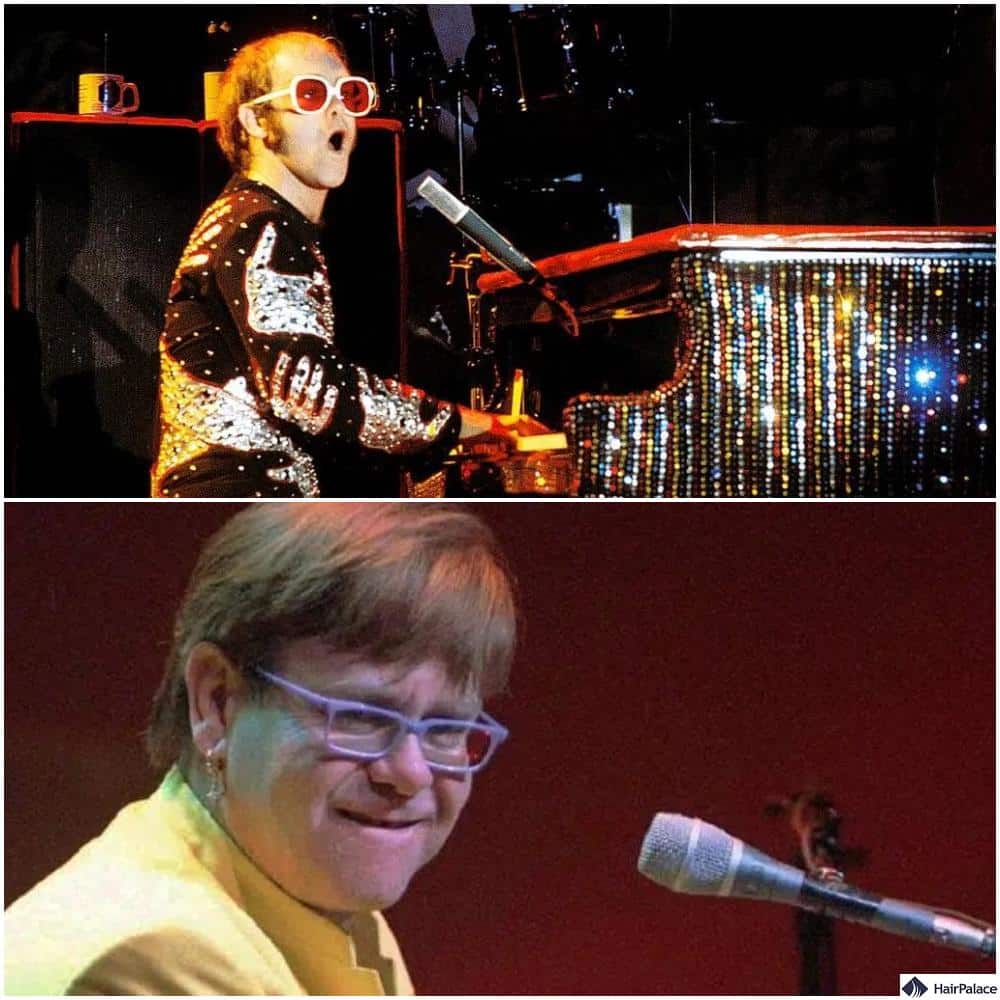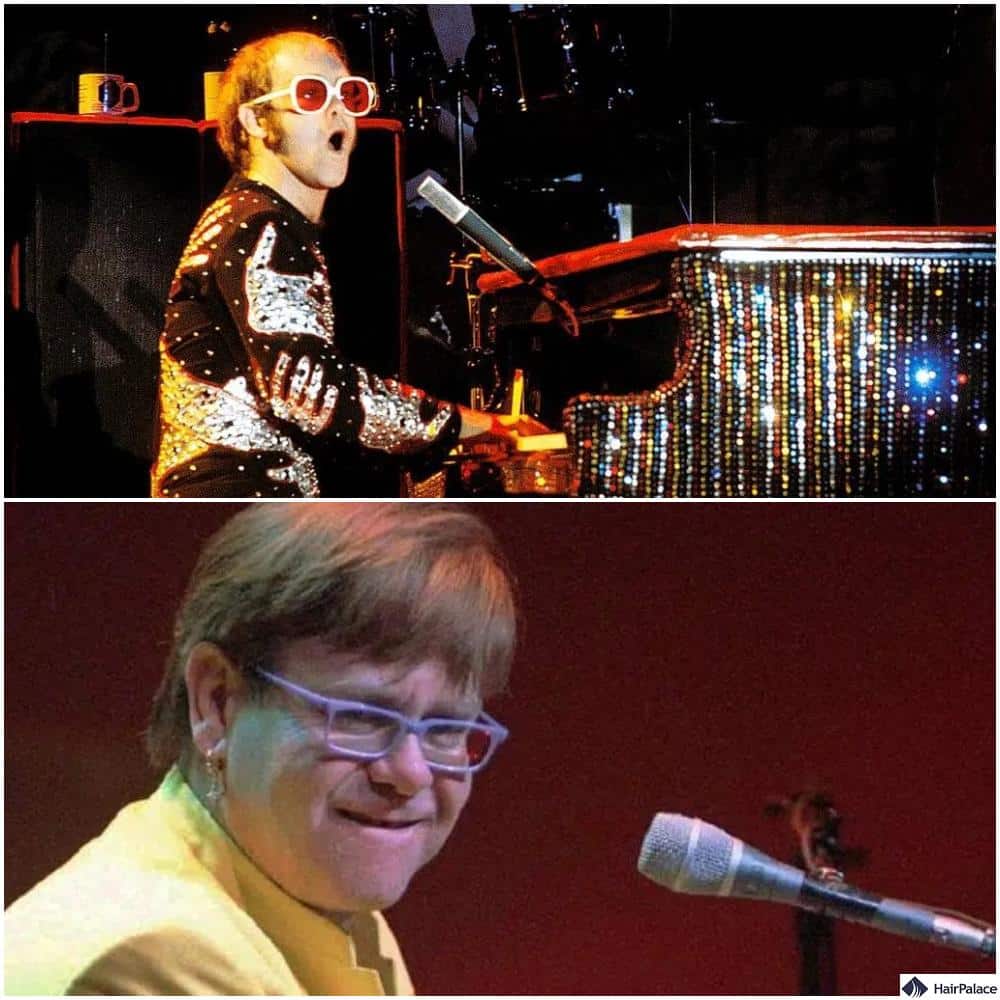 The famous singer, Elton John, had hair transplants in the 1970s.
He had 2 FUT surgeries performed in quick succession. The procedures and the recovery were painful, but unfortunately, both hair transplants were unsuccessful.
Though hair transplantation techniques have improved immensely in the past decades, Elton John prefers high-quality and natural-looking wigs and hairpieces ever since.
Chris Martin hair transplant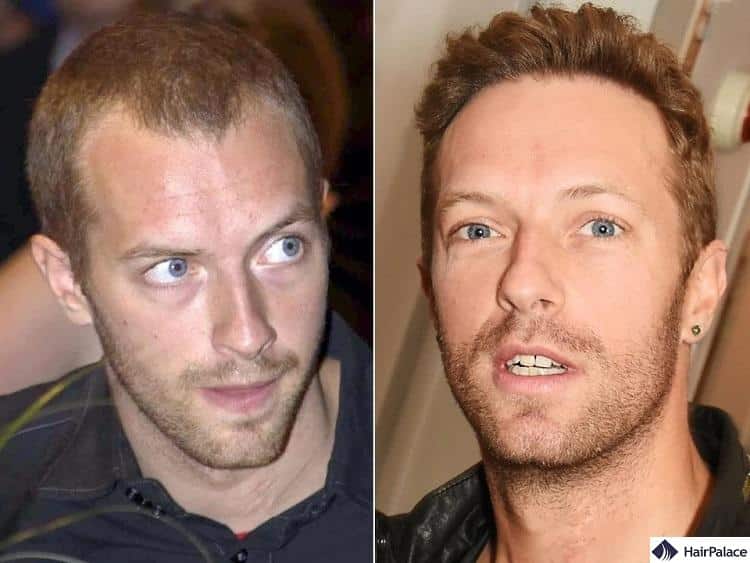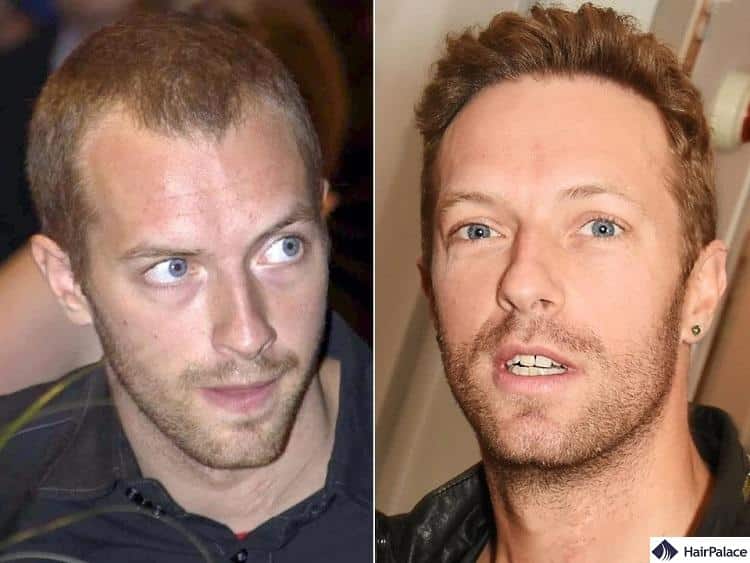 English musical superstar, and co-founder of the world-famous Coldplay, Chris Martin is a global star. He is a talented artist who plays several musical instruments and sings and is the lead singer of his band.
His hair started to gain an M-shaped look over the years which caused the star significant headaches as he was constantly at the center of attention.
He opted for a hair transplant in order to maintain his charm and his status as a heartthrob.
A. J. McLean hair transplant
American singer, dancer, songwriter, and model, Alexander James McLean is a widely popular name all across the world.
You probably know him from his stint with the Backstreet Boys band, which was perhaps the most well-known band in the 90s. Just like so many others before him, he was also struggling with hair loss.
It's no wonder he decided to get a hair transplant to maintain his status as a dashing singer. AJ McLean has said on several occasions that getting a hair transplant is one of the best decisions he ever made.
The surgery restored his looks and gave him the permanent hair loss solution he was looking for.
Jason Gardiner hair transplant


Jason Gardiner is an Australian choreographer, singer, and theater producer. He gained popularity during his time as a judge on dancing programs such as Dancing on Ice, Corn to Shine, and Stepping Out.
Like anyone who appears on the screen regularly, appearance and charm play a vital role in Gardiner's life.
The star was not immune to genetic hair loss, so he opted for a celebrity hair transplant once his hair loss became too much to bear. His procedure was clearly a success as he looks better than he ever did.
Tyga hair transplant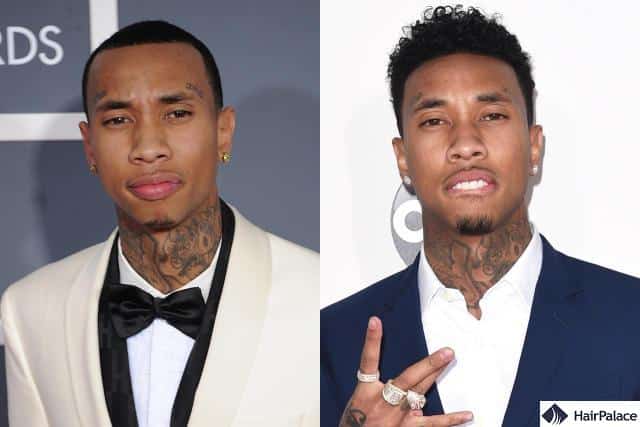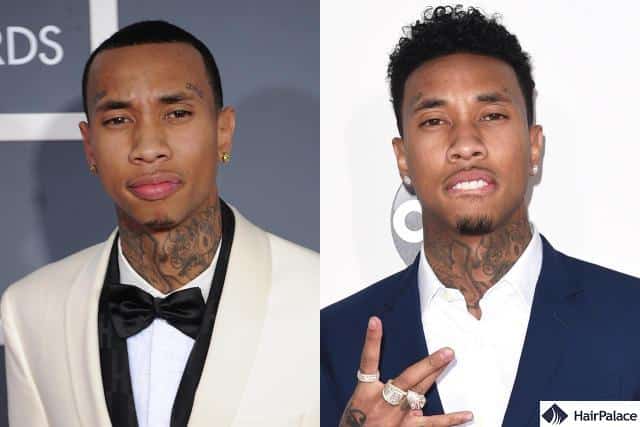 The rapper and songwriter Tyga comes from a Vietnamese and Jamaican background. The star started to have issues with hair loss early on in his career, but now has a hairline that many men can only dream of.
This is the result of hair transplantation. He was outed by none other than colleague Nicki Minaj who posted a series of pictures on social media.
After the incident, Tyga owned his hair transplant and shared the contact of his surgeon openly.
Tory Lanez hair transplant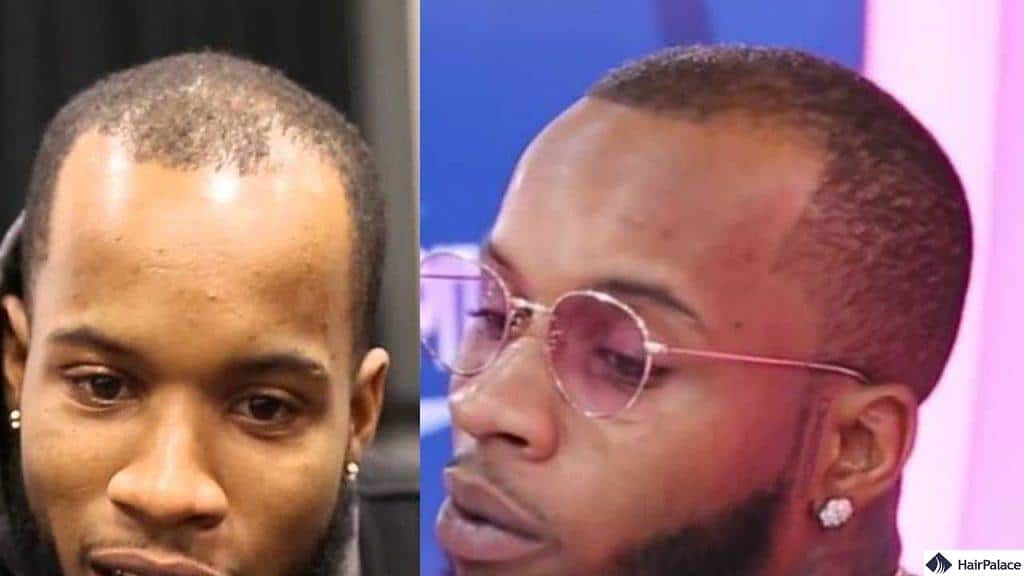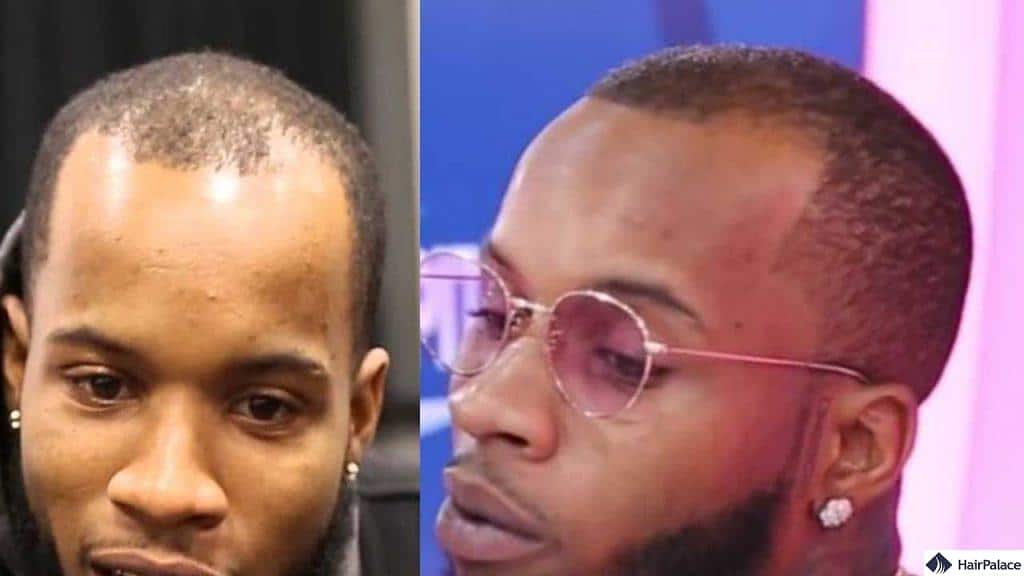 Canadian rapper Tory Lanez can thank Tyga for his stunning transformation. The rapper reportedly decided to have a hair transplant after seeing the stunning result of his friend.
He started losing hair at the early age of 23. The star could no longer take the emotional stress that comes with experiencing hair loss and took things into his own hands by going to the same hair surgeon that did Tyga's hair transplant.
"I'm coming back with the braids. I'm coming back crazy on y'all…" he said in a recent interview before his hair transplant surgery.
Adam Levine hair transplant


When the Maroon 5 singer showed up with a bald head on The Voice's American equivalent, he was bombarded on social media.
He took to Twitter to reassure his fans that he's not going bald, he simply shaved his head to try out a new style. Adam clearly has the confidence to pull off a bald look, and apparently, his wife was a big fan of his fresh haircut.
Even though he never openly admitted it, it looks clear that the singer underwent a hair transplant operation.
Chris Brown hair transplant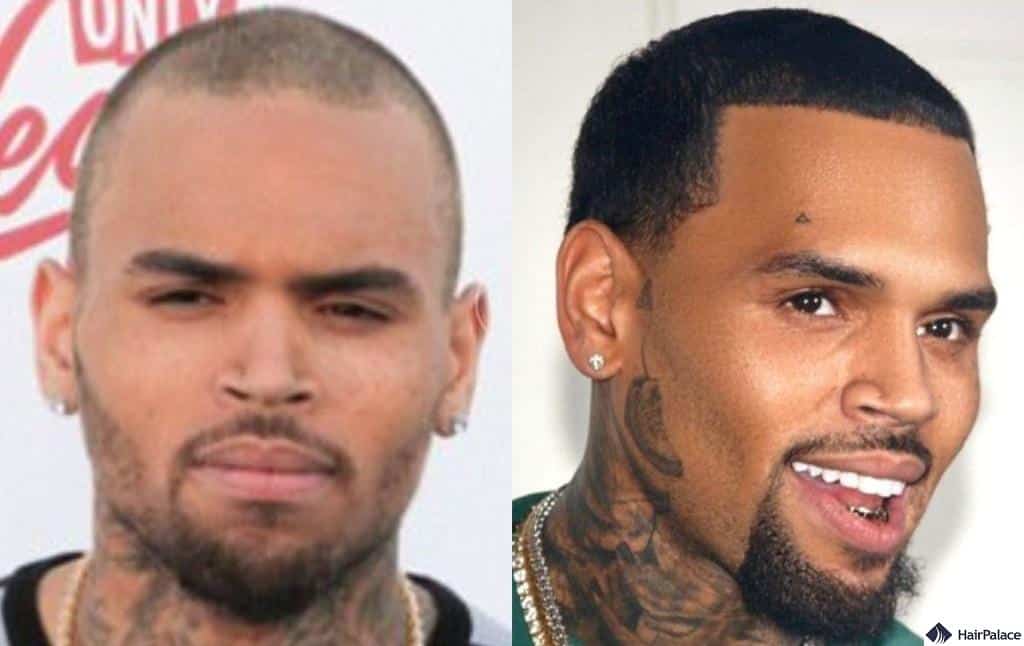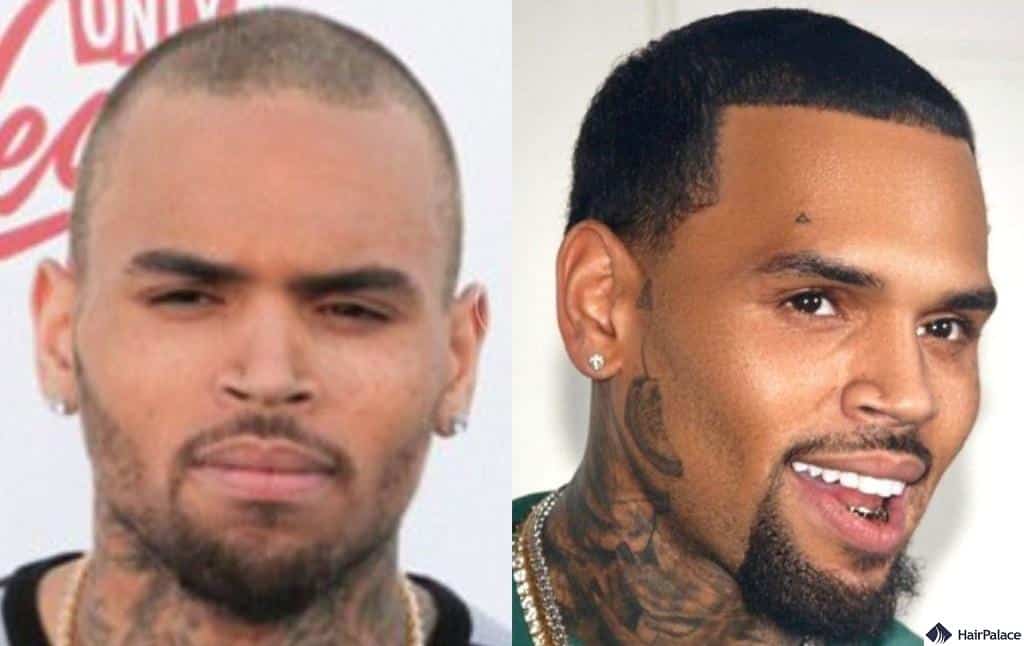 Often dubbed the King of R&B, Chris Brown has a large number of fans due to his charisma and style. Some even go as far as comparing him to the late Micheal Jackson due to his unique swagger.
He is one of the best-selling musical artists of all time. However, despite his success, he started to have issues with thinning hair.
While there are no official reports on whether he had the procedure or not, it appears that he had a hair transplant to restore his original hairline.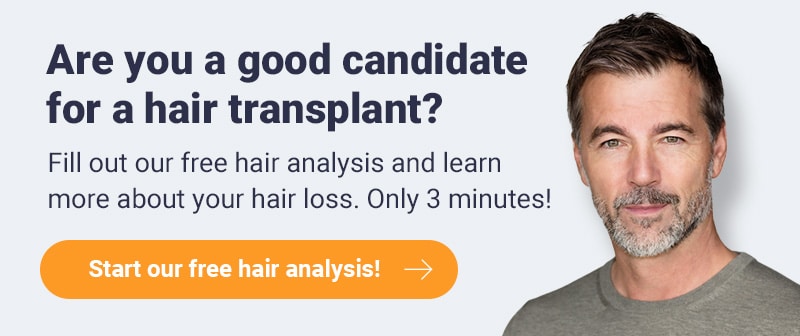 Conclusion
These celebrity hair transplant procedures clearly prove that this treatment is the best way to improve the look and density of your hair.
While it may not be the perfect solution for everyone, it can certainly achieve stunning results.
If you're considering a hair transplant, it is important to consult with a qualified professional first to ensure the best possible results.