Why More Men Are Turning to Hair Transplant Surgery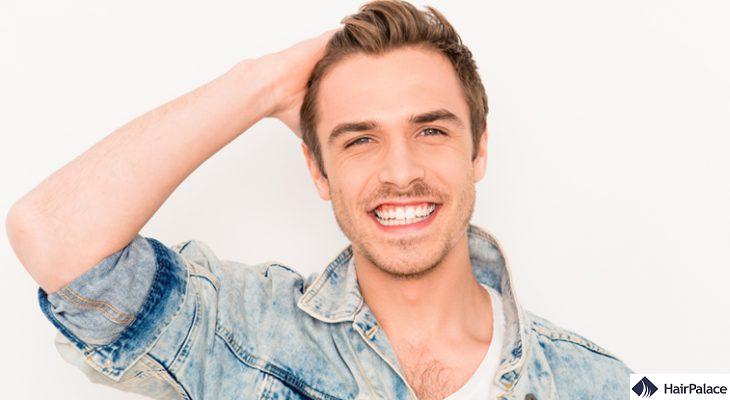 Hair transplant surgery has never been so popular, but why?
What makes so many men decide to undergo this treatment to restore their hairline, rather than simply accept the onset of baldness?
Multiple factors have contributed to the global popularity of hair transplant surgery. In this post, we'll take a look at each of them, explore how the procedure itself works, and what benefits you can expect to see.
The Impact of Star Power
Male celebrities like Wayne Rooney, Robbie Williams, and James Nesbitt have all discussed their own positive hair transplant procedure experiences. Nesbitt, in particular, credited his surgeon's work with revitalizing his career and helping him secure more impressive roles.
This may be true: he's certainly appeared in some big projects across the past seven years or so, with three Hobbit movies and Stan Lee's Lucky Man under his belt. And Nesbitt's multiple transplants have left him looking much younger, framing his face with thicker, stronger locks.
The same can be said of Wayne Rooney, as well as other men who have been open about their own procedures, including Joey Fatone and Jason Gardiner. If you've ever wondered 'does a hair transplant work?', just look at them for your answer.
These stars' honesty can help inspire many men struggling with hair loss of any extreme too, breaking down barriers and eliminating the stigma some might still feel. We should all have the freedom to choose hair transplant surgery without fear of being judged or ridiculed — something these men have shown is entirely possible.
The Rise of the Male Grooming Industry
Men's grooming has come a long way in the past decade — and this is another factor driving the growth of hair transplant procedures.
The industry has grown into a multi-billion pound giant across the globe, encompassing moisturisers, shaving paraphernalia, and — of course — haircare & hair-styling products. Part of this is fuelled by the number of high-profile male celebrities who clearly invest money and time cultivating their preferred look.
David Beckham is just one example. The former footballer / model / occasional actor has embraced diverse styles over the past 20 years, graduating from his middle-parting (a staple of 90s fashion) to the faux hawk, pompadour, and many more. Despite his choice of hairstyle, though, it's always put together with care.
And let's not forget the sheer number of barbers and salons catering to men on the UK's high streets. Ten years ago, most men visited their local stylist for a haircut only; now, a professional shave or beard trim is par for the course. Other services — eyebrow threading, for example — are common too.
Countless men want to look and feel confident in their own skin, just as so many women have for centuries. Undergoing a hair transplant procedure is just another step in achieving this. The vast majority of people understand and respect that today.
Easier Access to the Best Hair Transplant Method
Perhaps the most practical reason for the hair transplant surgery industry's growth?
Men have better access to the best hair transplant procedure today: FUE (Follicular Unit Extraction).
This is a far cry from more outdated techniques, such as FUT (Follicular Unit Transplantation).
FUE may not be what people have in mind when they discuss hair plugs for men — it's a safe, accurate, effective process achieving amazing results for men with different types of hair loss.
While certain hair transplant surgery clinics in the UK charge high prices for FUE treatments, HairPalace delivers cutting-edge procedures at far more competitive rates.
You can enjoy stunning results with the best hair transplant method while saving up to 50% on average UK costs. But now we've answered 'does a hair transplant work?', let's look at the next important question:
How do hair transplants work?
Hair transplant surgery performed using an innovative FUE technique can be completed in just one day, with a shorter recovery process than required after traditional methods of implanting hair plugs for men.
HairPalace's team of experienced, highly-trained surgeons uses the FUE2 SafeScribe to transplant healthy hair follicles from the 'donor areas' to zones affected by thinning / baldness.
This state-of-the-art device punches tiny holes into the skin to remove follicles with maximum precision and safety. These donor units face far less danger of being harmed during the transplant than in outdated ways of implanting hair plugs for men.
This best hair transplant method puts the healthy follicles into the scalp's bald spots without creating any visible scarring either. FUT, on the other hand, requires the surgeon to cut a strip of skin from the back of the patient's head to access follicular units.
As you might expect, this leaves a scar visible enough to put some men off wearing their hair short in the future — especially if they want to keep their surgery discreet.
The FUE2 SafeSystem is the best hair transplant method available to males looking for a healthier, fuller, more youthful head of hair.
Cheaper Travel Options for Hair Transplant Surgery Abroad
Finally, cheaper travel plays a part in encouraging more men to try a hair transplant procedure.
Flying to another country to undergo surgery is common, yet some men make the mistake of taking the lowest-cost option they can find and placing themselves in the care of an unreliable clinic.
Yet HairPalace's hair transplant procedures are performed in Budapest, Hungary, to the highest standard and at affordable prices. Cheap flights are available with multiple airlines, and you can save up to 50% on average British hair transplant costs because our surgeons earn smaller salaries than their counterparts in the UK (while being subject to the same regulations).
As a result, any man asking does a hair transplant work? can book a procedure and fly to Budapest at a portion of the price they may have paid in the past.
If you've often wondered 'how do hair transplants work?', now you know, but our team is happy to answer any further questions you might have.
If you want to learn more about booking your own visit to HairPalace, have questions about 'does a hair transplant work for everyone'? or anything else related to our services, just get in touch with our friendly team today.
HairPalace relies on scholarly sources, including peer-reviewed articles, as well as publications of medical associations and academic & research institutions. We follow strict sourcing guidelines and avoid tertiary references. Read our editorial policy for further information on how we keep our content up-to-date and accurate.