Why Should You Choose Surgical Hair Replacement to Solve Your Hair Problems?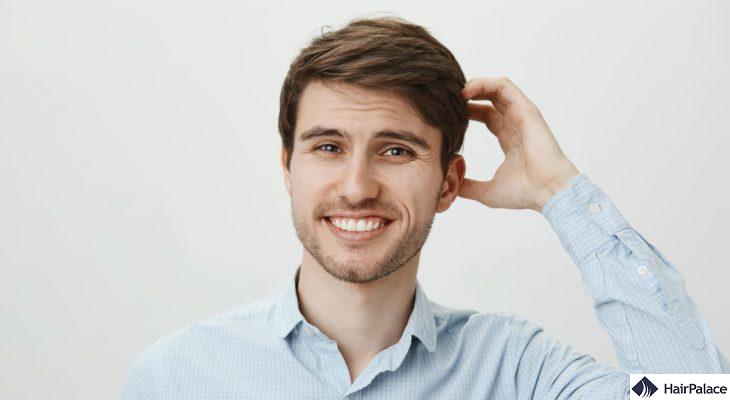 Hair loss is a common problem for men across the world. It's most prevalent in the Czech Republic, where over 42 percent of males lose their hair, followed by Spain, Germany, France and the UK (just over 39 percent of Brits experience hair loss during their lifetime).
While you're not alone if you're losing your hair, it can certainly feel that way when it first starts to happen.
Hair loss of any degree can have a major impact on your self-confidence, even if it's just a mild thinning only you can notice.
Many men accept their baldness and embrace it as just another evolution in their look, but it's not so easy for countless others, particularly if you take real pride in your hair and make it a defining aspect of your entire image.
Various products may claim to reduce the effects of baldness or stimulate hair growth, but the most effective, natural and permanent solution is surgical hair replacement.
Why? Let's take a closer look.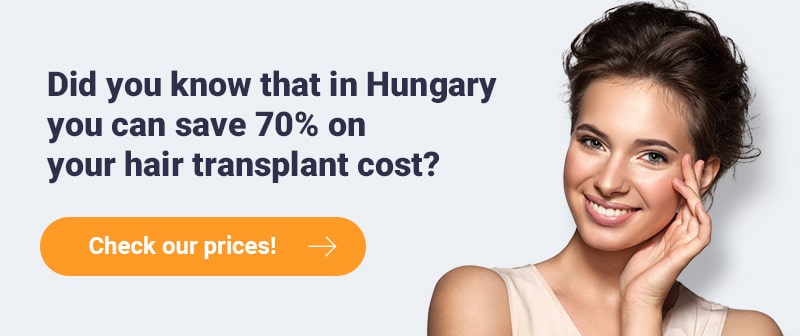 Natural Results for Any Man
Hair transplant surgery has become much more popular for men affected by baldness.
While there may once have been a stigma attached to cosmetic treatments for males, society is (quite rightly) far more accepting of surgical solutions today.
This has been helped by the rise of celebrities sharing their own experiences of surgical hair replacements, or adapting to the results in full view of the public.
For example, James Nesbitt, Wayne Rooney, Gordon Ramsay and more have all undergone hair transplant surgery, achieving a fuller hairline with completely natural results.
'Natural' is the key word here. While wigs have been one option for bald men to try for centuries now, they're not always quite as convincing or comfortable as they should be, sometimes drawing attention to the wearer's hair loss rather than masking it. And that's a shame, as plenty of men may have felt a wig has been their only choice.
But a hair transplant is totally different. It uses the body's own hairs to replace missing ones on the scalp, transforming your entire look via a pain-free replacement process. Men can enjoy fresh growth of their own locks over time, without having to worry about scarring or other visible signs of surgery.
Enjoy Permanent Results
A surgical hair replacement delivers permanent results. The surgeon will perform a straightforward FUE (Follicular Unit Extraction) process to transplant healthy hair follicles from areas of your scalp with strong growth ('donor areas') to those affected by hair loss or baldness.
As a result, your hairline will be more youthful and full, a perfect match for those already on your scalp. There's no danger of your new hairs looking different or making your surgery obvious — once the growth cycle is complete, the results will be seamless.
And this lasts for the rest of your life, provided your hair loss is finished. Getting a transplant beforehand means you may need to get another one (or more) in the future as further baldness occurs in different areas (such as with Male Pattern Baldness).
This can be costly and inconvenient, especially if you choose surgical hair replacement as soon as you start to lose your hair.
There's no ongoing maintenance required to keep your hair either. While some steps are necessary in the months following the transplant, you'll be free to just enjoy your new hair without stressing about upkeep for the rest of your life.
A Cost-Effective Solution
Hair transplant surgery can be expensive if you choose a UK-based hair clinic, such as those based in London. The prospect of excessive amounts of money to undergo your surgical hair replacement is daunting for everyone, especially if you're on a tight budget.
But you don't have to restrict yourself to a clinic in the UK. There are more cost-effective ways to restore your hair in a safe environment.
HairPalace's transplants are performed in Budapest, Hungary, at a more reasonable rate than treatments in the UK.
Our doctors have all the necessary qualifications, training, experience and equipment to carry out surgical hair replacements with maximum efficiency — yet their salaries are lower than their British counterparts'.
You can expect to receive the same high standard of care as in all other EU countries, but at a cost you can afford.
The FUE is performed using the safest, most effective technique available today: the FUE2 SafeSystem.
Your surgeon will wield the FUE2 SafeScribe, a handheld tool designed to extract healthy follicular units from the scalp's donor areas more safely and precisely than any alternative.
This allows doctors to harvest follicles with grafts of one to three hairs, allowing them to focus on precision and efficiency.
There's far less risk of any of the follicles becoming damaged during the transplant process, and the SafeScribe prevents the doctor drilling too deeply into the scalp.
This ensures the transplant is comfortable and leaves areas treated scar-free.
This is a massive point to consider when choosing your surgical hair replacement, as a lack of scars gives you more freedom to wear any hairstyle you like in the future.
You'll heal faster after the FUE2 SafeSystem than with another option, reducing the amount of downtime you'll have to plan for.
This means minimal disruption to your schedule and makes it easier to heal properly without worrying about your responsibilities.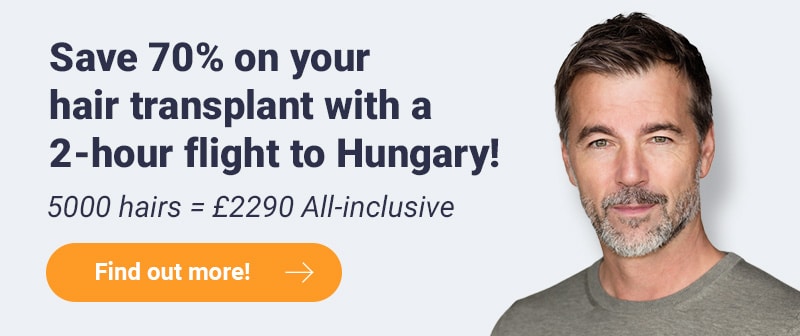 Conclusion
Hair loss can be difficult to experience, but it doesn't have to ruin your life. As you can see, choosing a surgical hair replacement to solve your hair problems is the smartest option for men of different ages and lifestyles.
Hair transplant surgery will restore growth and give you a fuller head of hair for years to come.
At HairPalace, we're committed to the most professional service and the best prices, catering to men affected by all types of baldness.
Want to learn more about how HairPalace can help you? Just get in touch for a free quote now!