Machine Gun Kelly Hair Transplant: FUT or FUE?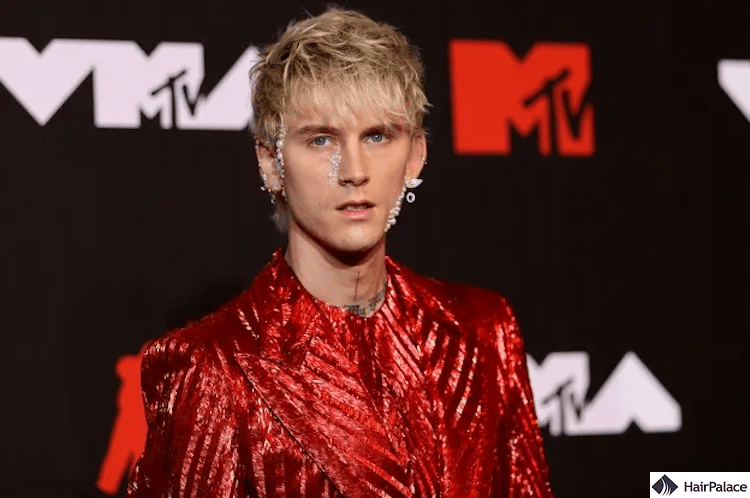 Machine Gun Kelly has made numerous headlines in recent months over his relationship with actress Megan Fox.
The rapper, 30, has also been spotted with a fuller, thicker hairline, which has raised questions as to whether he's had a hair transplant.
So did Machine Gun Kelly get a hair transplant? And if so, which method was used?
Let's find out all about the Machine gun kelly hair transplant story!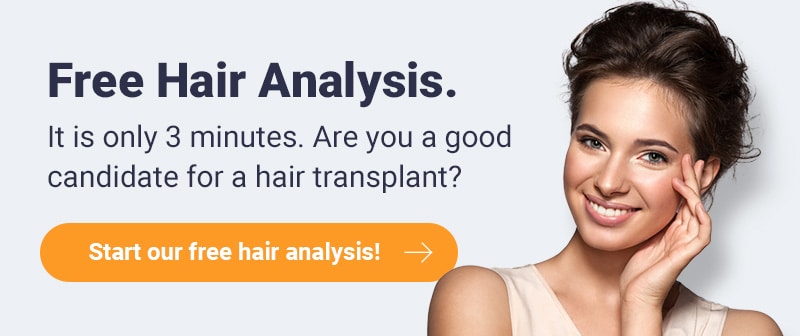 Who is Machine Gun Kelly?
Machine Gun Kelly, is an American rapper, and songwriter. MGK is originally from Cleveland Ohio, and his real name is Colson Baker.
MGK has been involved with music from a young age and he's released 5 different studio albums to date.
While he was certainly popular even before he met Megan Fox, he's certainly benefited from the new relationship.
His most recent single, Bloody Valentine, was released earlier this year. The music video for the song featured actress and girlfriend Megan Fox.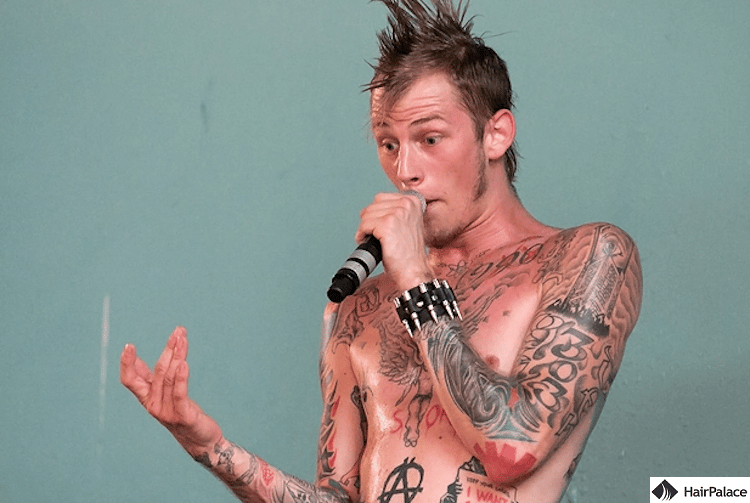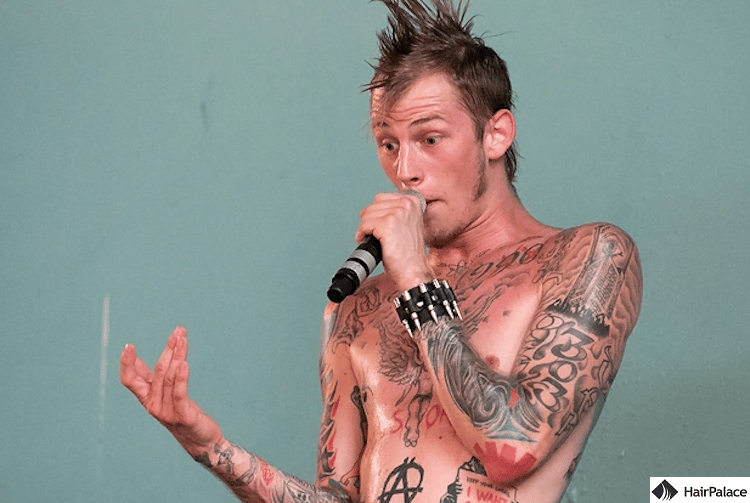 When did Machine Gun Kelly start to have issues with hair loss?
MGK already had a receding hairline in his early twenties. Although he never really had long hair, his messy, shaggy hair has been his signature look ever since the beginning of his career.
As he didn't have much coverage, he experimented with multiple looks to find the ideal hairstyle that could hide hair loss.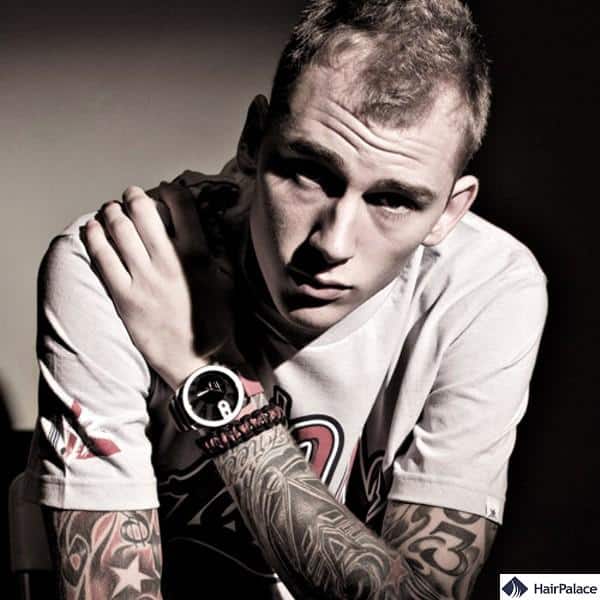 When we take a look at pictures from his early twenties, MGK's receding hairline put him around stage 3 on the Norwood scale.
Hair loss and thinning are common occurrences for men all across the globe. However, only a small portion of males experience extensive hair loss in their 20s.
Machine Gun Kelly Hair Transplant: A complete breakdown
Machine Gun Kelly's hairline has appeared fuller and thicker in recent years.
The rapper's hair stylist said that MGK admitted to having issues with thin hair, according to the Hair Dryer Fair blog.
To avoid his fear of going bald, MGK decided to get a hair transplant procedure.
Earlier pictures clearly show that Machine Gun Kelly's hairline was much further back than it is now.
However, recent pictures show new hair growth, and a thick, full hairline.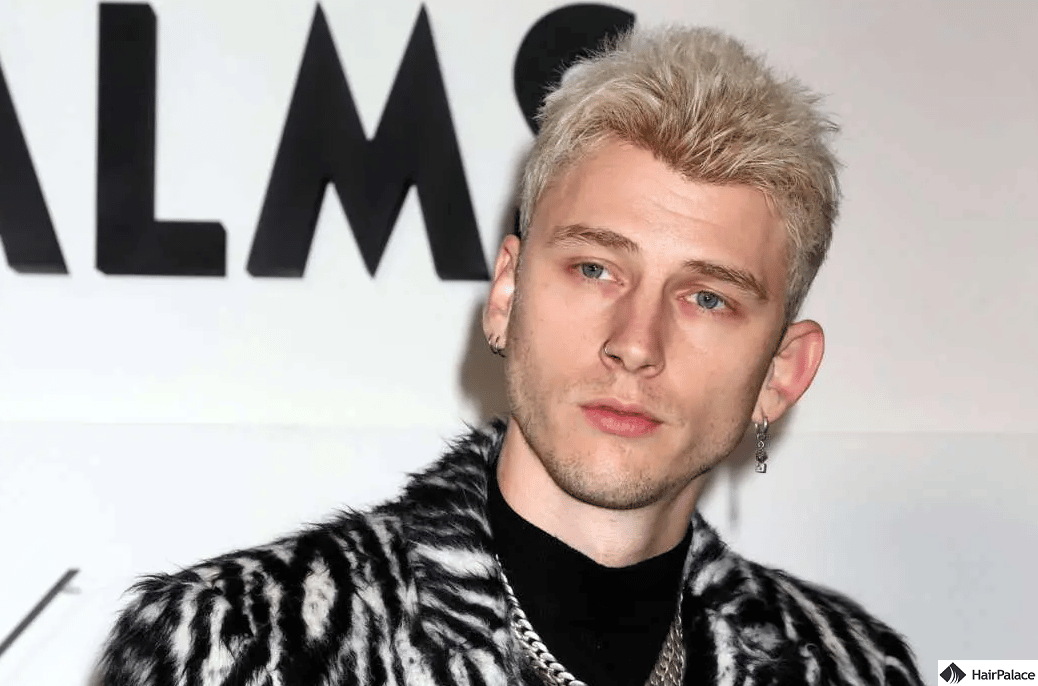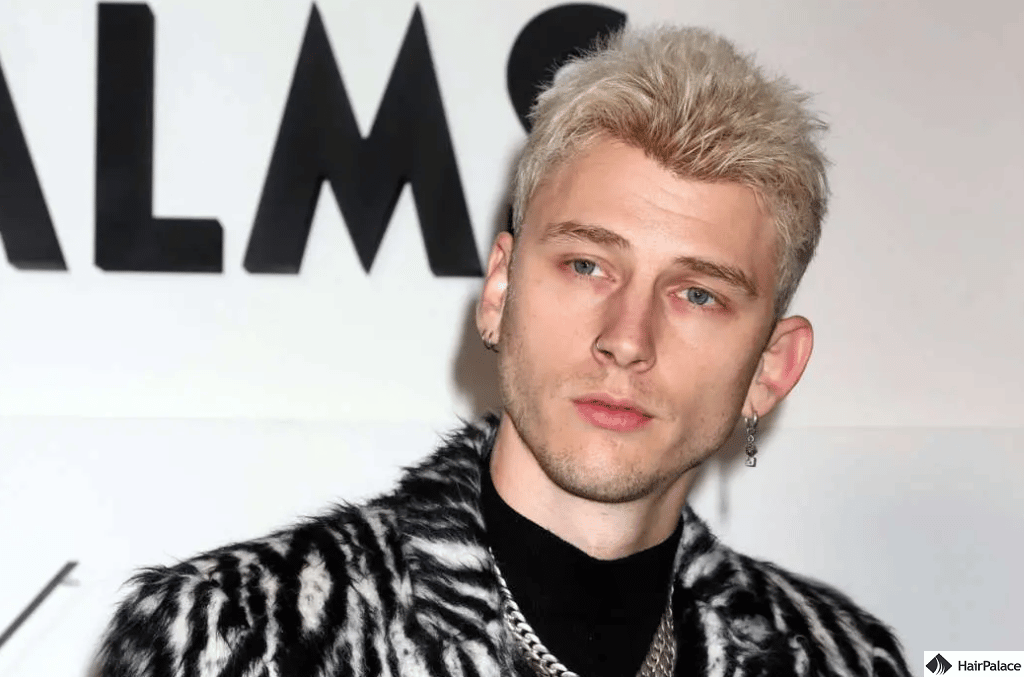 Which hair transplant method was used?
The majority of hair transplant surgeries are carried out with either the FUE or FUT method.
Estimating which hair transplant method was used for the MGK hairline transplant is rather simple. In the photo below there is clear evidence of FUT surgery.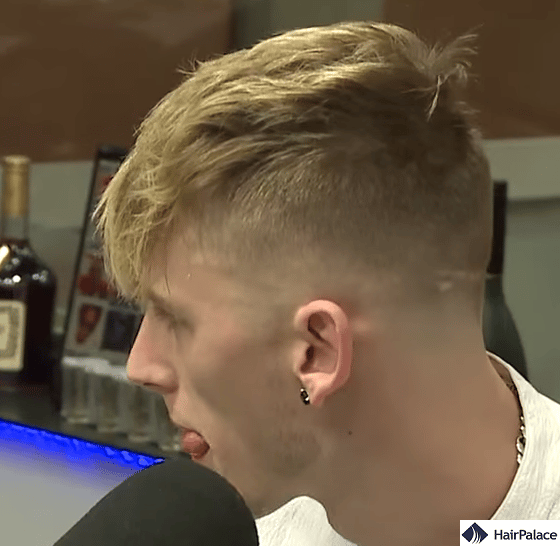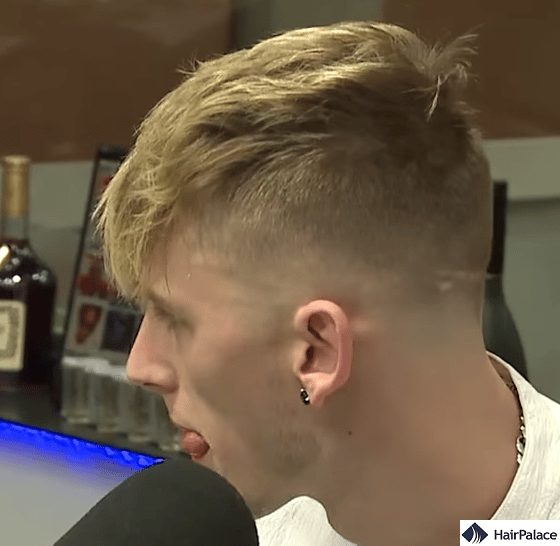 Follicular Unit Transplantation, involves the removal of a strip of skin from the back or side of the head.
The scar left is pretty narrow, but it is visible to the human eye. Follicular Unit Strip surgery is easy to spot, especially if the person cuts his hair short.
His FUT scar appears to be around 15 to 20 centimetres long. The current width of the strip scar doesn't necessarily equal the width of the original strip.
So MGK may have had a bigger piece of skin removed from his donor area on the day of his hair transplant.
FUT scars may become more narrow with time as a result of skin laxity, but they rarely shorten in length.
Why didn't he opt for an FUE hair transplant?
Colson Baker had his hair transplant around the age of 22-23. Doctors generally don't recommend hair transplantation at such a young age.
Male pattern baldness can take decades to take its course. If a patient gets surgery too early and their hair loss progresses further, additional surgeries might be needed to keep up with the hair shedding.
Considering his age and the size of the area that needed to be covered FUT made the most sense.
His FUT surgery was nicely done, the scar is thin, so he still has the option to get an FUE or even another FUT procedure in the future.
In cases of severe hair loss at an early age, a combination of FUE and FUT over the long term tends to provide the best results.
How much did his hair transplant cost?
Machine Gun Kelly surely chose one of the best hair restoration experts to carry out his surgery.
To achieve such great coverage, he needed around 2500-3000 grafts. Depending on how many grafts MGK had transplanted, his procedure likely cost around $20,000.
Machine Gun Kelly hair transplant: Before and after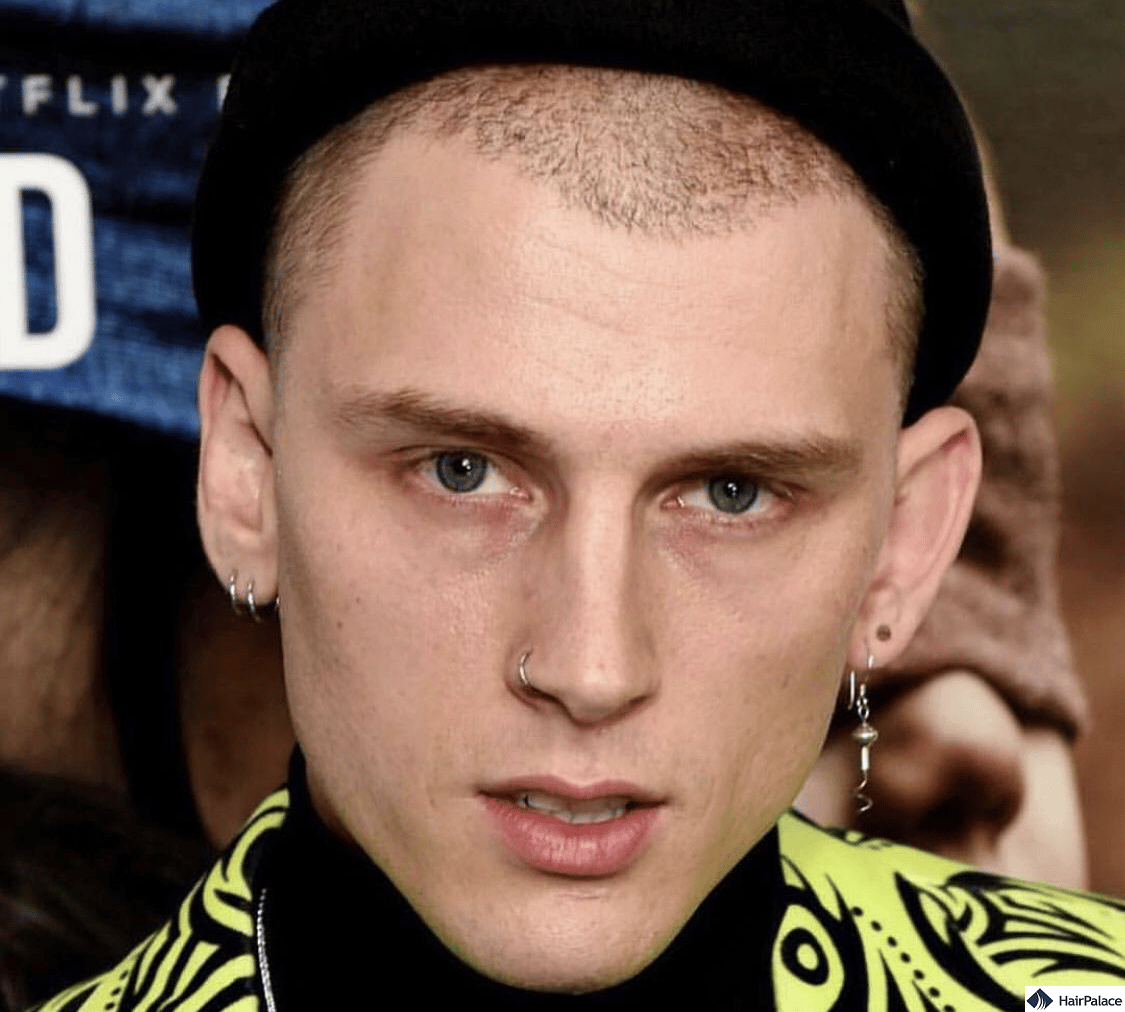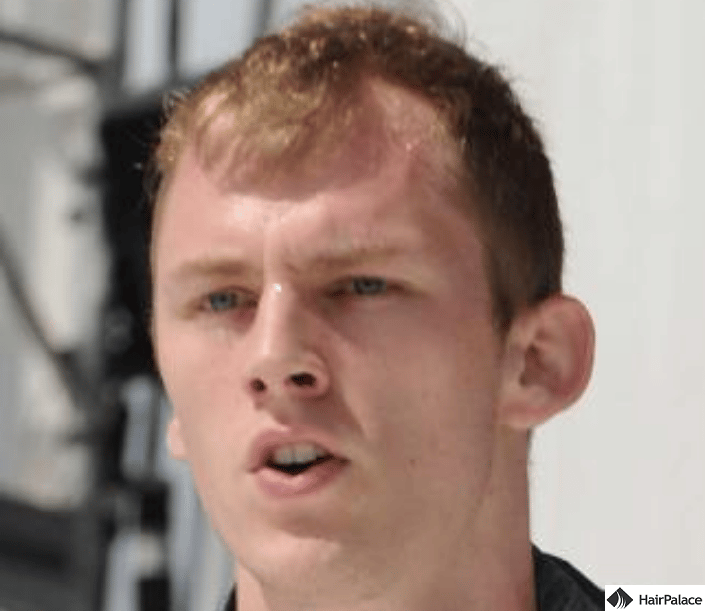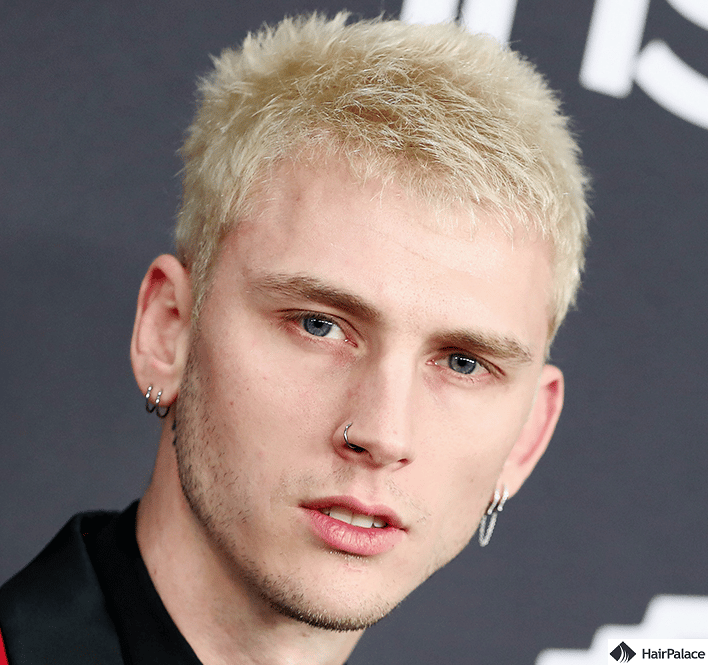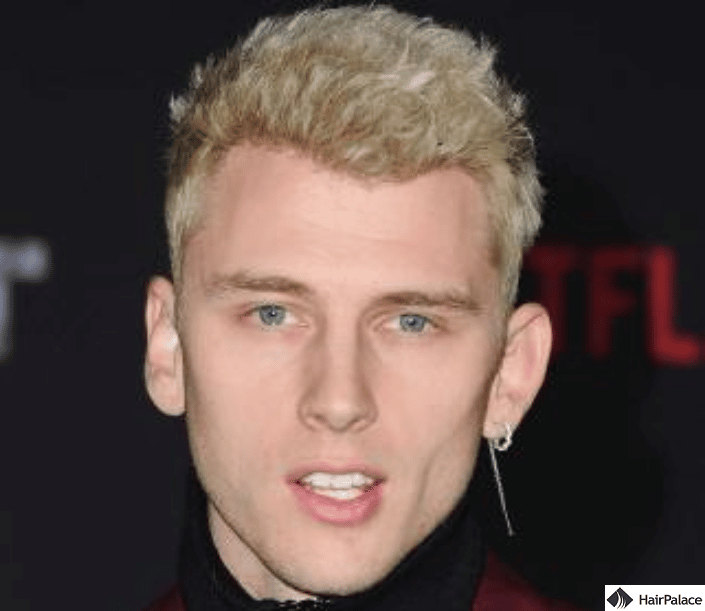 Could a second MGK hair transplant be on the horizon?
Sadly, MGK will most likely need to have additional hair transplants if he wants to maintain his looks.
Getting a hair transplant doesn't change or slow the course of male pattern baldness. While the transplanted hair will never fall out, there's nothing to guarantee that the original hair won't continue to shed.
This can lead to having isolated patches of transplanted hair, which is why doctors generally advise patients to wait until their hair loss pattern has stabilized.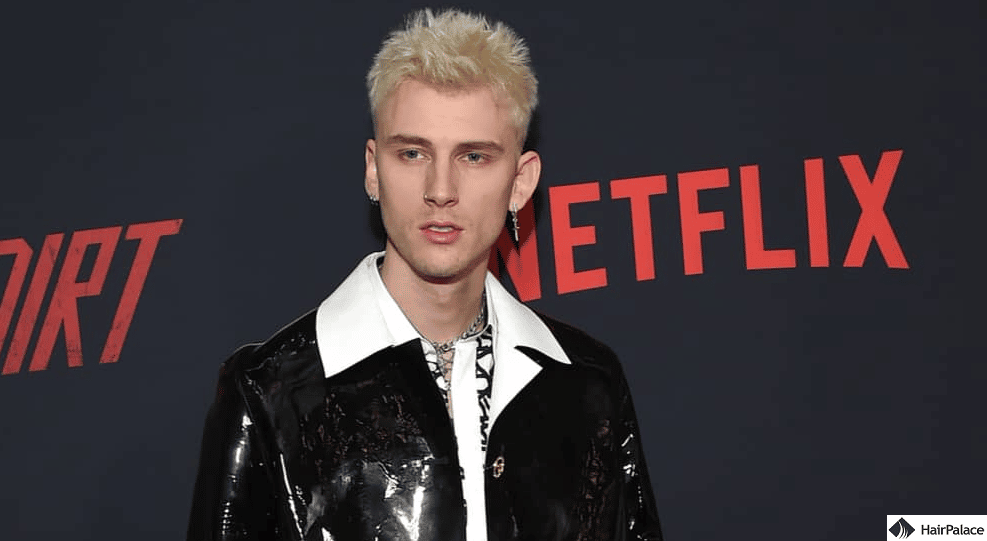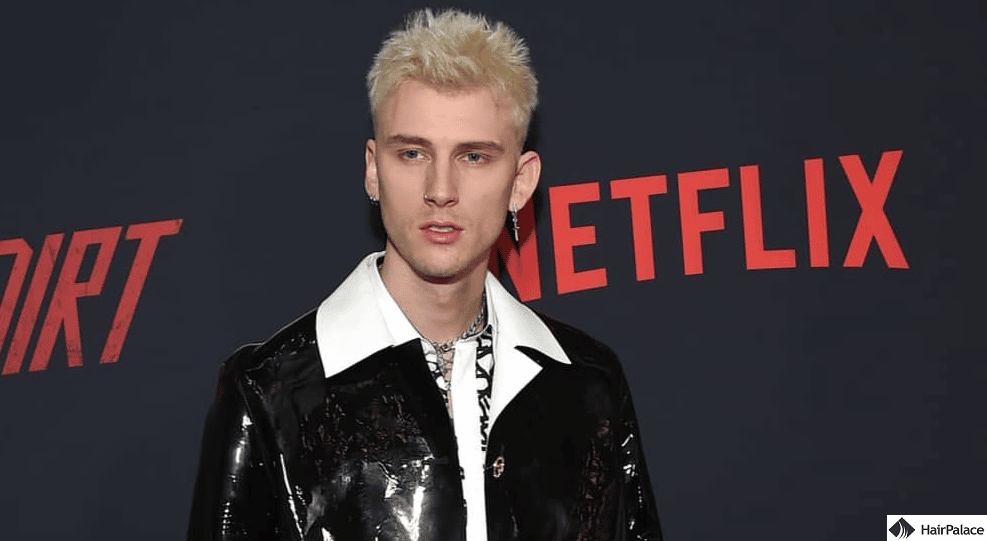 In case you suffer from extensive hair shedding at an early age, it might be advisable to experiment with different hair loss medications.
Finasteride or Minoxidil can often slow down or halt the progression of male pattern baldness. While they come with a set of side effects and risks, they might help you hold on to your precious locks.
Starting treatment as soon as you notice any sign of hair loss gives you the best chance at successfully combating male pattern baldness, and getting it under control.
Is Machine Gun Kelly taking finasteride?
Although he hasn't confirmed it himself, it is a very likely scenario. Finasteride has been shown to stop hair loss progression in certain cases.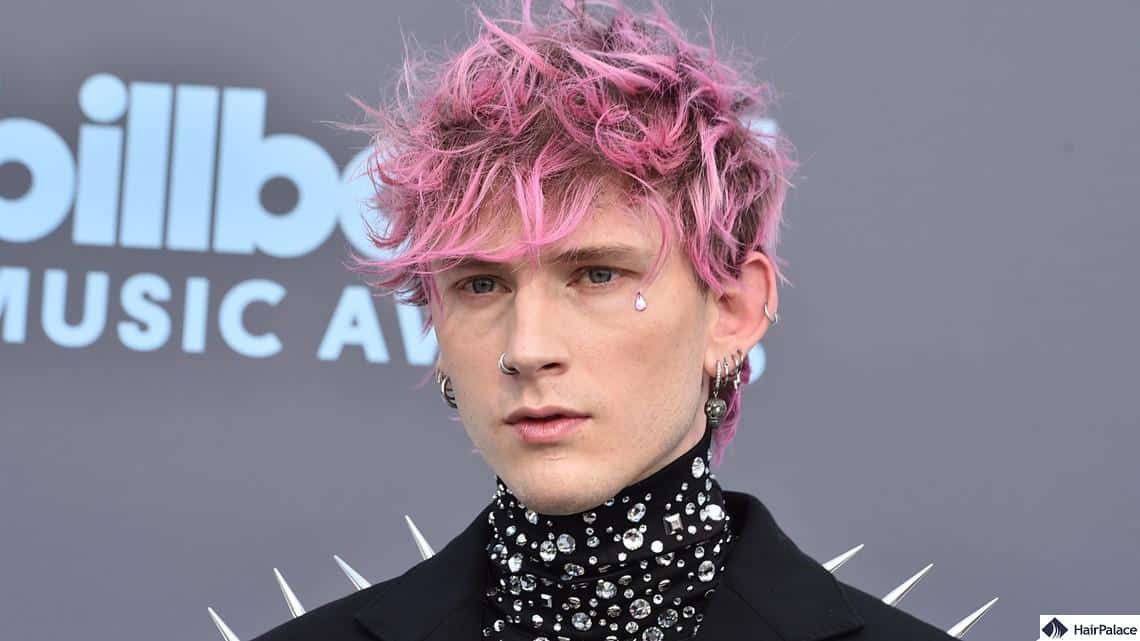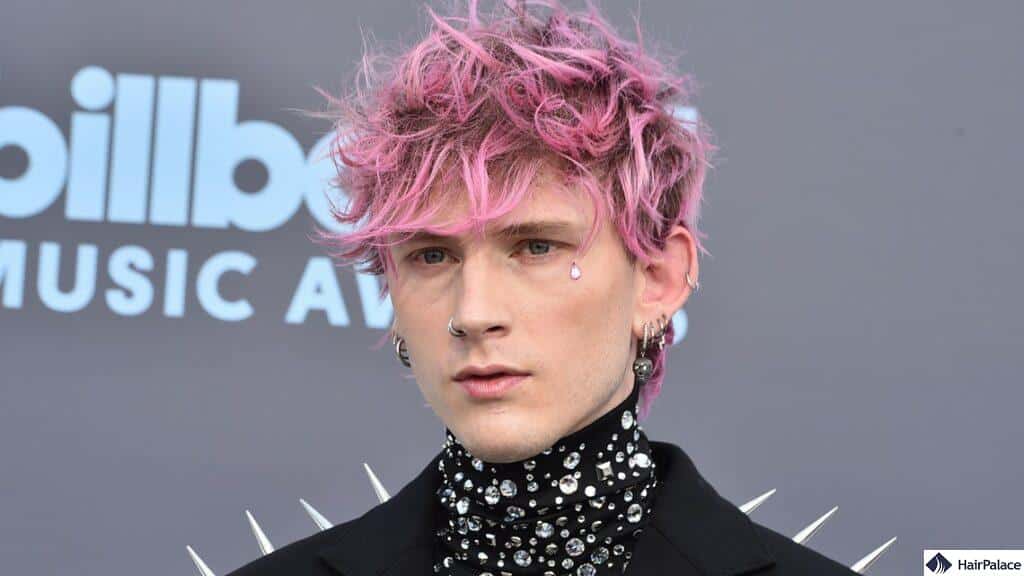 However, it comes with a diverse list of risks and side effects, and you need to keep taking the medication indefinitely to hold on to any results.
He's been spotted at multiple MTV award shows since then, and his hair looks full and bushy, with almost no signs of thinning. Our best guess would be that he's probably taking medication to prevent further hair loss.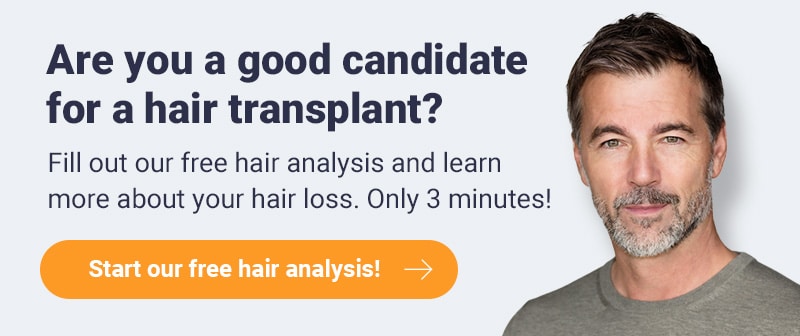 Other celebrity hair transplants