Hair Transplant in Limerick: Costs and Services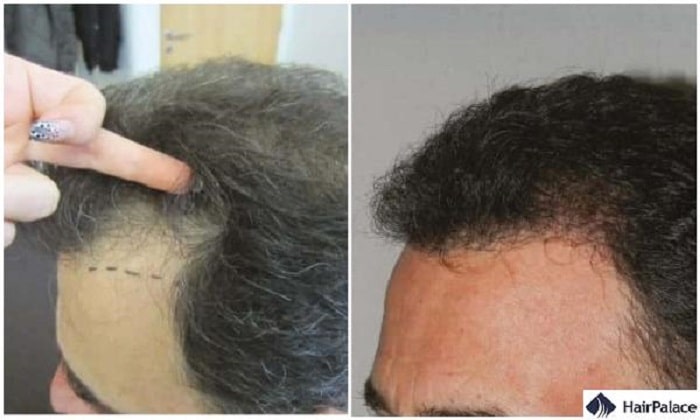 How much is a hair transplant in Limerick?
The price of a hair transplant procedure is based on multiple key factors, including the number of follicles needed and the method chosen. You'll pay the same for a hair transplant in Limerick as you would in any other city or town in the UK: between £2 to £4 per graft in most cases.
HairPalace has hair transplant clinics in London and Budapest. Prices at our London clinic range from £1989 to £9042.
Want the best hair transplant in Limerick for a more affordable price?
We have the solution.
Surgeons at our Budapest clinic perform the same FUE2 hair transplants as our London team — at more competitive rates.
This is due to the lower living expenses and wages in Hungary. But you can still expect the same outstanding treatment and service as you would at a hair transplant clinic in Limerick or London. You'll just pay significantly less for it.
For only £1390 to £2190, you'll find an ideal hair restoration package for you.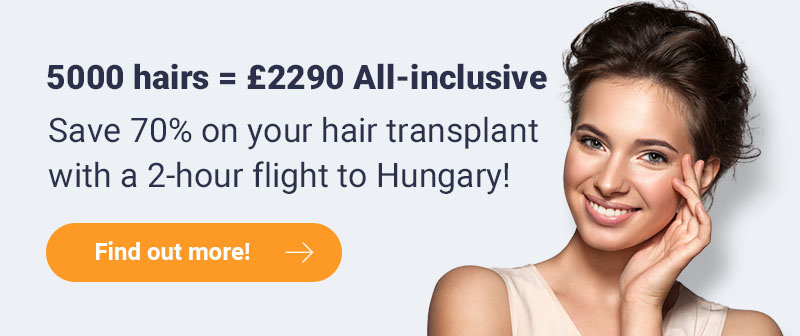 Visit our office in Limerick for your free hair transplant consultation
Discover how our innovative procedures could restore your hair with a free, one-to-one consultation at our Limerick office.
We'll begin by using a high-end digital microscope to examine your scalp and the density of your hair. We'll explore your hair restoration requirements, and discuss what you would like to achieve with your treatment.
When we have the details we need, we'll create a tailored treatment plan for you. This contains crucial information about your procedure, including the cost.
Our specialists will answer any questions you may have, and provide you with honest advice to help you make an informed decision. Your free hair transplant consultation in Limerick will last approximately 20 minutes.
Advance reservation is required — schedule your appointment with our colleagues on +44 20 7131 0229.
HairPalace Hair Clinic Limerick:
Ducart Suite, Castletroy Park
Commercial Campus
Limerick, Ireland
Phone: +44 20 7131 0229
What hair transplant method do we use?
Every HairPalace clinic offers the state-of-the-art FUE2 hair transplant treatment. This is an improvement on the standard FUE procedure, and is the most advanced technique available.
This means you'll receive the same incredible service and results at any HairPalace site, whether you visit our hair clinic in the UK or Hungary.
Our surgeons have years of experience in FUE2 hair restoration, and recommend this technology for the following reasons:
it leaves no visible scars
it's a painless procedure
success rates reach up to 90 – 95%
the recovery period is short
it's minimally invasive
donor areas are preserved effectively
Our hair transplant specialists in Limerick
HairPalace works with six dedicated surgeons. Each has the experience and skills to provide our patients with the best hair transplant results.
During your free hair transplant consultation in Limerick, you'll have an opportunity to speak with one of our hair transplant doctors in great detail. They'll answer your questions and provide you with transparent information on the results you can expect.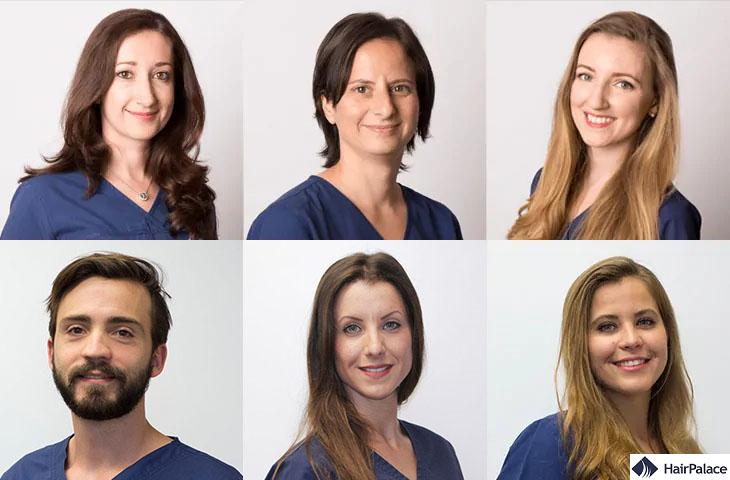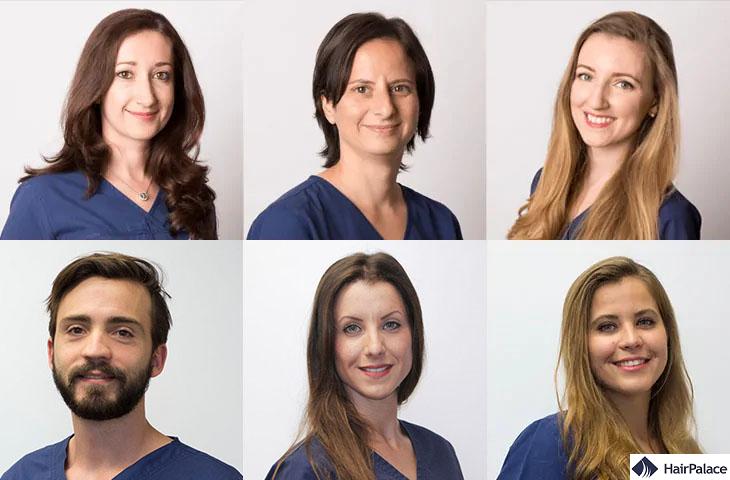 Why is HairPalace the right hair transplant clinic for you?
We know how hard it can be to choose one hair clinic and treatment when you have so many to consider. But we're committed to helping you find the right hair restoration solution.
What do we offer you?
Experienced surgeons


HairPalace's doctors have from five to 10 years of experience in hair restoration procedures. They work closely with our team to bring every patient a tailored solution for the best results.

Natural hair transplant results


As our doctors have the cutting-edge FUE2 technology in their hands, we can reach high success rates and achieve dense, natural results.

A written guarantee


We can provide you with a written guarantee on your procedure, thanks to the amazing FUE2 technology. If less than 80% of your transplanted hairs grow out, we'll reimplant the missing amount — completely free of charge!

No visible scars


As our surgeons use a high-precision micro punch to extract grafts one by one during FUE2 hair transplants, donor areas are left free of visible scarring.

Quality postoperative care


We know that proper aftercare is crucial to achieve the best hair transplant results. So, we'll schedule six check-ups following your surgery to monitor your hair growth. We'll be available to answer questions and offer advice whenever you need us.

Affordable rates


We offer highly competitive hair transplant packages in Limerick. There are no hidden charges, as our comprehensive packages cover all costs.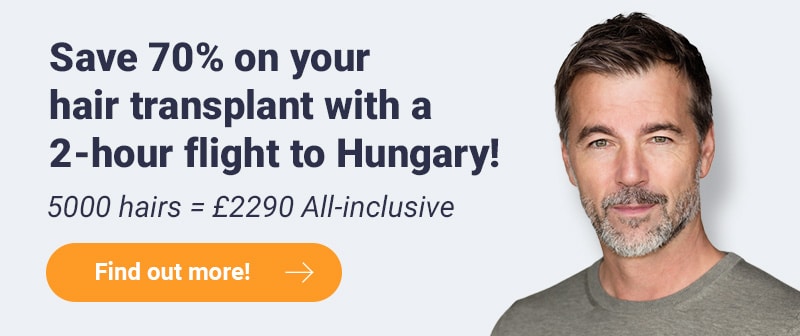 Read real hair transplant reviews from patients in Limerick
Every year, hundreds of people choose HairPalace for their hair restoration procedures. We have many public patient testimonials across Facebook, Google, and Trustpilot, which offer honest views of our outstanding service.
This feedback also keeps our team motivated to maintain the highest standards of service for every patient.
To learn more, read our hair transplant reviews from Limerick patients now!
What an amazing experience with amazing team. From start to finish can not thank you enough for your professionalism and care ye gave me from start to finish..6032 hairs to be exact 🙈. Can't recommend this team of surgeons and nurses enough absolutely amazing thank you so much! Denis from Ireland
Denis Buckley | Feb 17, 2020
From the start, it has been very professional, I have had no operation yet, book an appointment in my own Country for a free consultation to access my fitness and condition of my hair for transplant, So far so good they seem to care very much for the wellbeing of the patient. Eamonn Mac Carthy Rep of Ireland
Eamonn Mac Carthy | Oct 11, 2017