Hair Transplant Abroad: Top 10 Best Places to Have a Treatment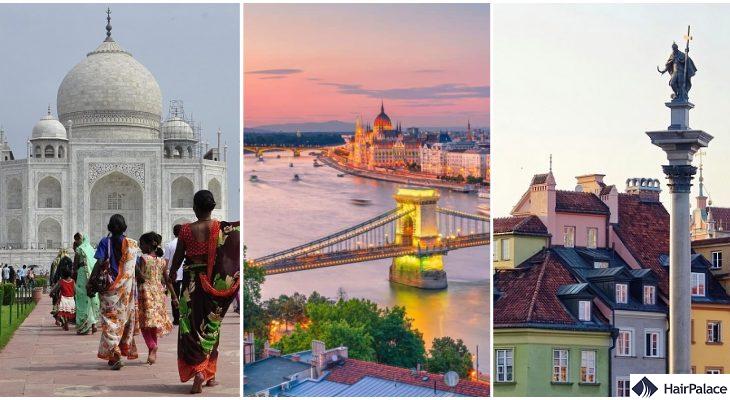 Want to restore your hair growth with lasting results? A hair transplant is the most effective solution — and many Brits are choosing to travel abroad for theirs.
But what benefits does undergoing a hair transplant abroad offer people from the UK? And what are the best countries to consider?
We'll answer both questions (and more) below.
Why should you consider having a hair transplant abroad?
The main reason to visit a hair transplant clinic abroad is to save money.
While the UK is home to a plethora of hair clinics, prices can be incredibly high — especially for more complex treatments involving significant hair loss. The cost of a hair transplantation is between £3,000 to £15,000 on average, depending on the number of hair follicles required to cultivate new growth.
But hair clinics outside the UK can offer substantial savings due to lower salaries and living expenses. You'll find more cost-effective packages if you research hair clinics throughout Europe or further afield, and the best provide cutting-edge treatments.
What should you pay attention to when choosing a hair transplant clinic abroad?
Take the time to consider your options carefully when choosing a hair transplant clinic abroad.
Yes, many clinics in Europe and beyond are credible, reliable, and trustworthy. But some may not be so dependable.
One thing you need to think about is the quality of the treatment itself. A good clinic will want to show off its work to attract new patients, so look for a photo gallery of past patients. This should include "hair transplant before and after" pictures, so you can understand the results achieved.
Look for hair transplantation reviews written by other patients for an honest insight into the clinic's standard of service. Try to find information on:
How hygienic was the clinic?
What was the customer service like?
Were staff well managed and professional?
What aftercare was available following the hair transplant?
Were facilities modern and well maintained?
But make sure you read a range of reviews/testimonials, and NOT just on a clinic's website: you never know if an ethically questionable team has written them instead. Try other sites (such as Trustpilot) for a more balanced view.
Consider visiting hair loss forums or asking for recommendations on social media. People may offer valuable advice and help you avoid unreliable clinics.
Another key issue to research before committing to a hair transplant abroad is personal safety. Look for information on potential risks you could encounter while visiting a foreign country, such as street crime or terrorism.
You want to feel comfortable and safe in your chosen destination — don't let the promise of a more cost-effective hair transplant push you into a potentially risky environment.
What are the best places to visit if you're considering undergoing a hair transplant abroad?
We've picked 10 of the best places to go if want to undergo a hair transplant abroad:
Hungary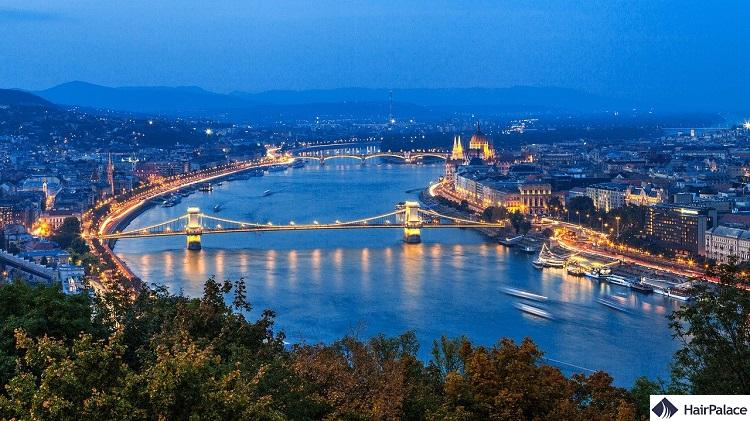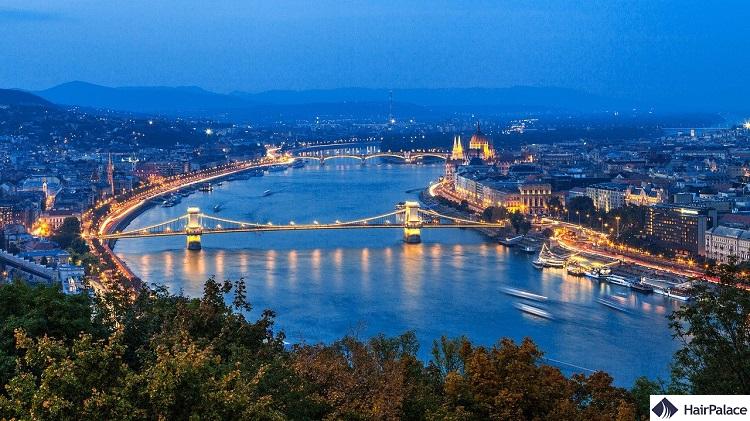 Average flight time from UK: 2 hours
Hungary is a beautiful country, home to the iconic city of Budapest. In recent years, Hungary has become a popular destination for people looking for hair transplants at more competitive prices than in the UK.
You can find state-of-the-art FUE2 hair transplants at incredibly affordable rates in Budapest. For example, a hair transplant involving 5000 grafts costs just £2,190 — significantly lower than the £9000+ charged in the UK.
Hungary is also considered a safe location for visitors from the UK.
Poland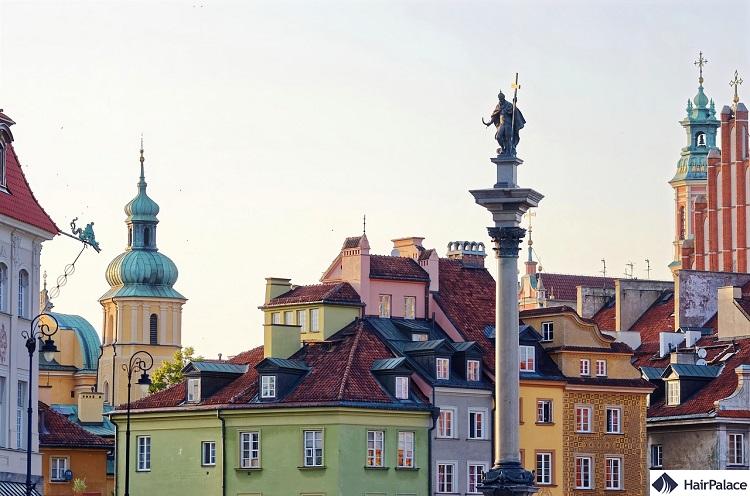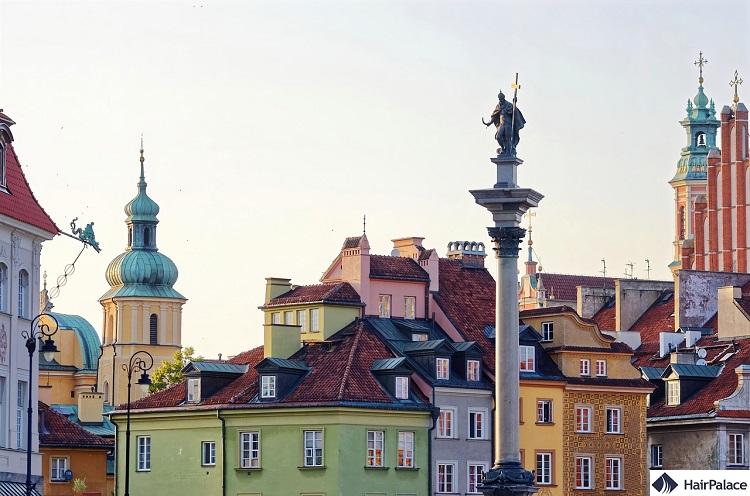 Average flight time from UK: 2 – 3 hours
Poland is the 9th largest country in Europe, and its capital (Warsaw) is a fascinating place to visit. It's also home to numerous hair transplant clinics, and costs are very competitive compared to those in the UK. The average price of a hair transplant in Poland is around £4,400.
Generally, Poland is a safe destination for anyone considering a hair transplant abroad. Due to the short distance between the UK and Poland, flights tend to be fairly cheap.
Turkey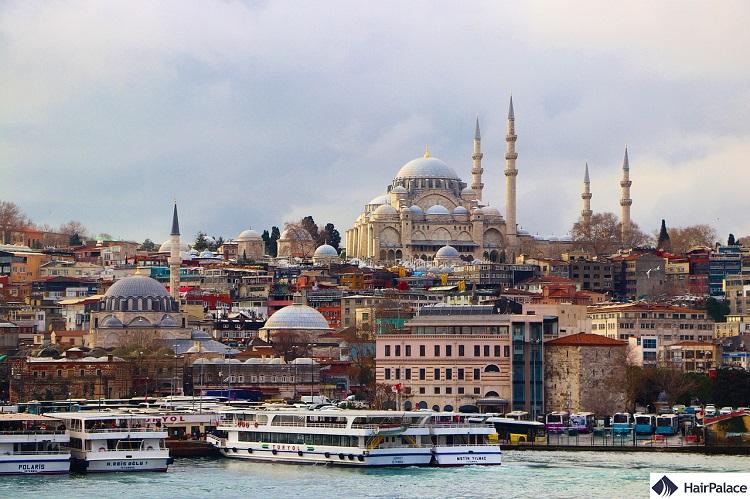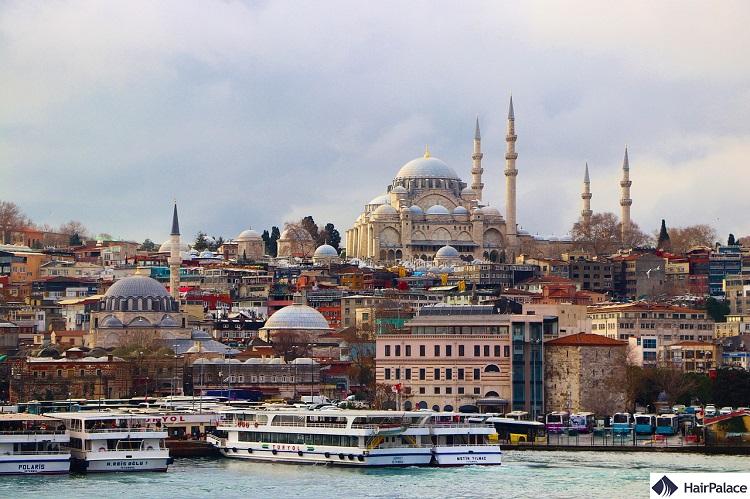 Average flight time from UK: 3.5 – 4 hours
Turkey has become one of the most popular countries for hair transplants. Its most well-known city, Istanbul, has a wide range of hair clinics to choose from. The average Turkey hair transplant cost is around £1,500.
However, the country's past political instability may cause concern if you're thinking of visiting a clinic in Turkey. While it's reportedly safe to visit at the time of writing, make sure you research any areas you intend to travel to before you book your ticket.
If you're looking for an eastern destination, but have reservations about Tureky due to the political climate you may want to consider Dubai as well.
However, you should be wary of any clinics offering prices that appear too low — find as many reviews as you can to ensure its affordability doesn't come at the cost of efficiency, professionalism, or safety.
Germany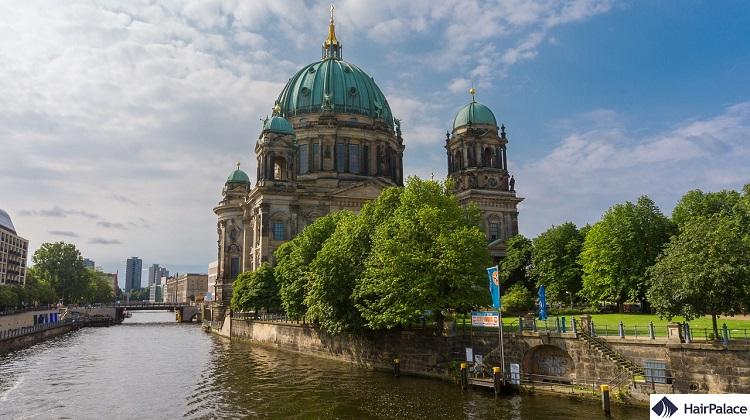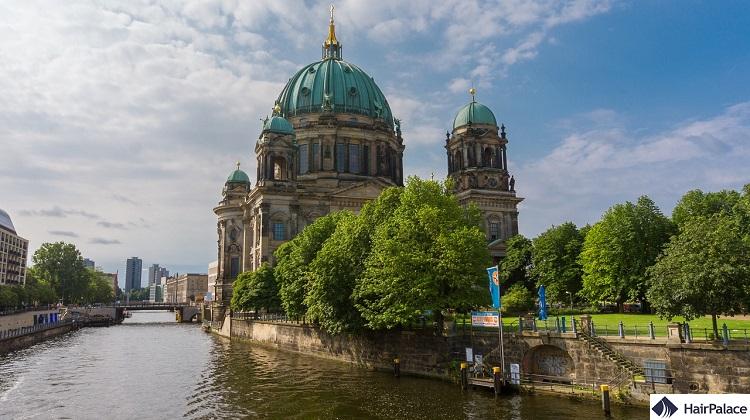 Average flight time from UK: 1 – 2 hours
Germany is just a short flight from the UK, which adds to its appeal. Hair transplants are incredibly affordable in Germany at an average of £5,500, and it's a fairly affordable place to visit overall.
You'll find numerous hair clinics in Berlin and Cologne, as well as lots of accommodation options. It's also regarded as a safe destination for tourists.
Mexico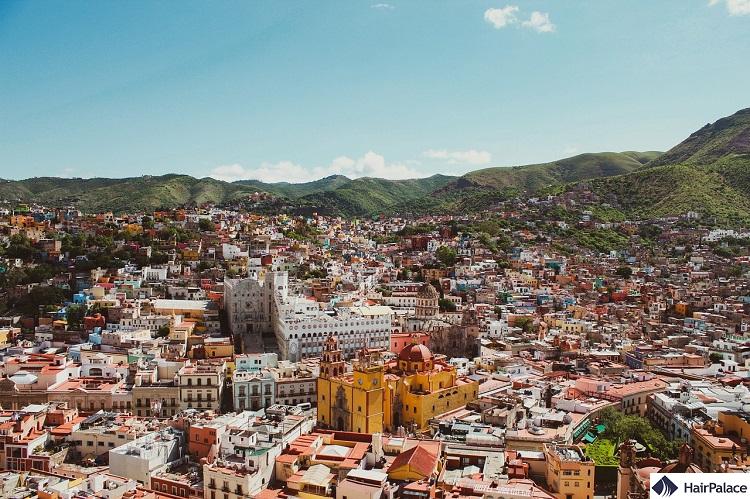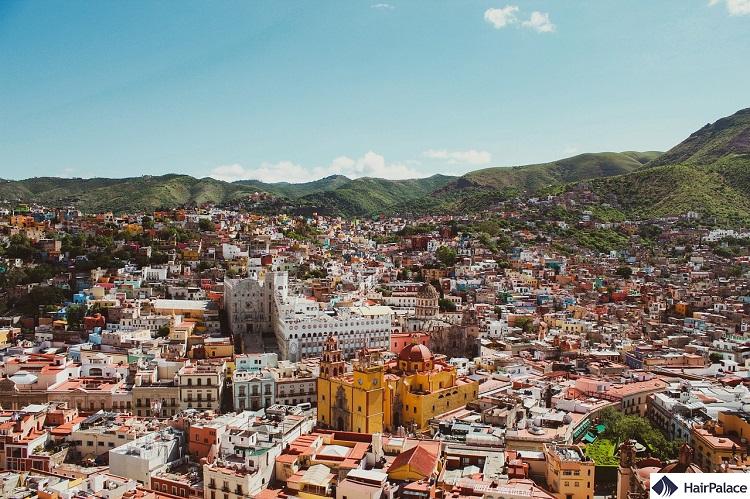 Average flight time from UK: 11 – 12 hours
Mexico has become an increasingly common holiday destination for Brits, but it's vital that you research your options carefully before you visit. While some parts of Mexico are safe, primarily the biggest cities that attract millions of tourists each year, others can be incredibly dangerous.
The long flight from the UK is another reason why Mexico may not be as appealing as Hungary or Germany. However, if you're looking to combine your hair transplant procedure with a holiday in one of the country's luxury resorts, Mexico may be well worth considering. The average price of a hair transplant is around £2,500.
India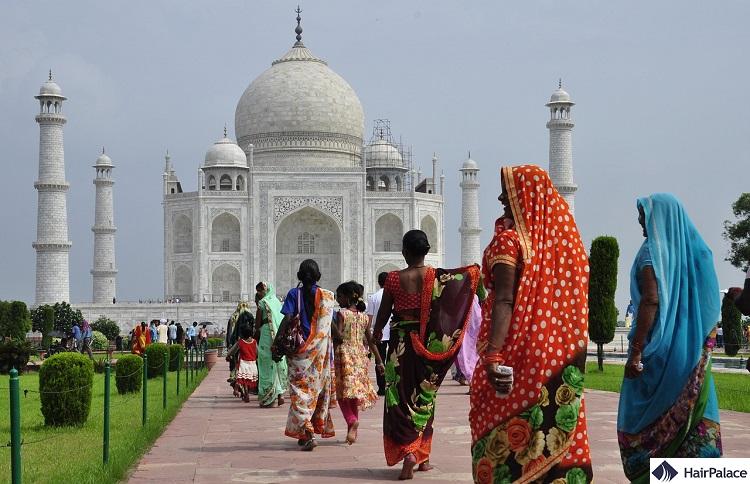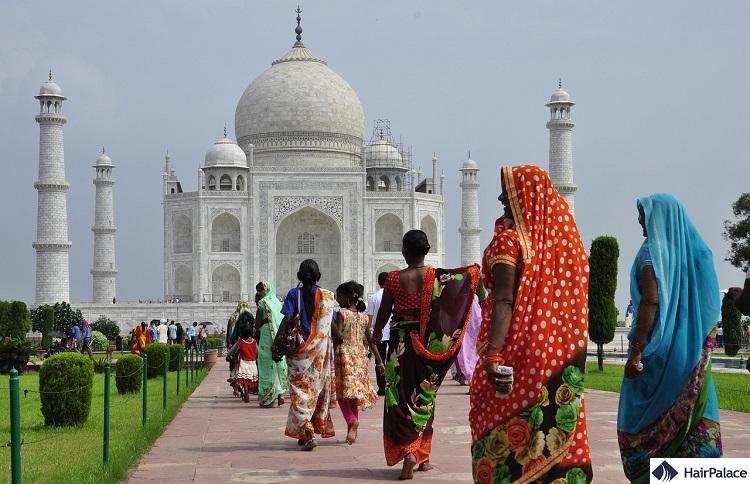 Average flight time from UK: 9 – 10 hours
India is another country on this list that may present some safety concerns, particularly for women intending to travel alone. However, patients looking for a hair transplant abroad will be attracted to the extremely competitive prices available at some of its leading clinics.
The average price of a hair transplant in India is around £1,200. Again, though, make sure that such unbelievably low rates don't mean clinics are compromising on quality or safety.
Accommodation should also be very affordable in some areas. But conduct extensive research into any clinic before you buy a ticket: India's healthcare system is not as robust as those in European countries — especially since the beginning of the pandemic.
Read as many reviews/testimonials as you can find from patients, and look into the quality of aftercare provided. Also, flights to India from the UK can be expensive unless you book well in advance, so factor that into your decision-making process too.
Slovenia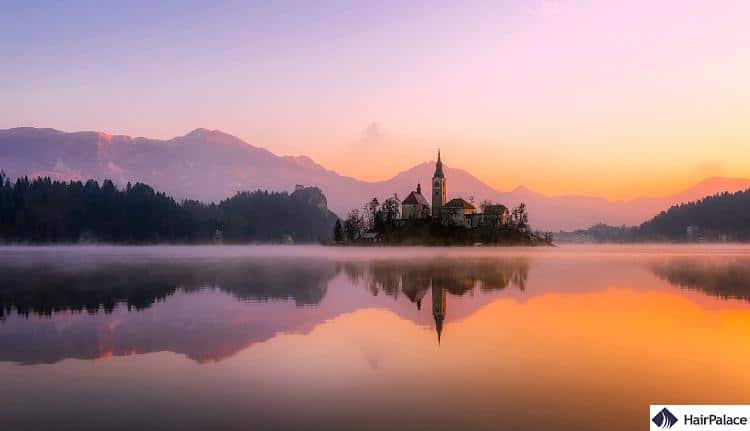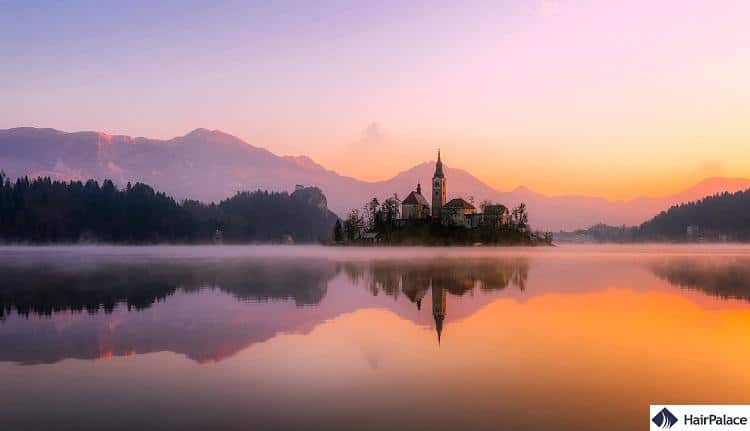 Average flight time from UK: 2 – 3 hours
Slovenia is just a short flight from the UK and has some stunning sights, such as Triglav National Park, Lake Bled, and its capital, Ljubljana.
It's also become a common choice for people looking for an affordable hair transplant abroad, though not to the same extent as Turkey or Hungary. That may be why it's hard to pin down an accurate average cost for Slovenia hair transplants at present. And Slovenia is classed as an incredibly safe place for tourists to visit.
Greece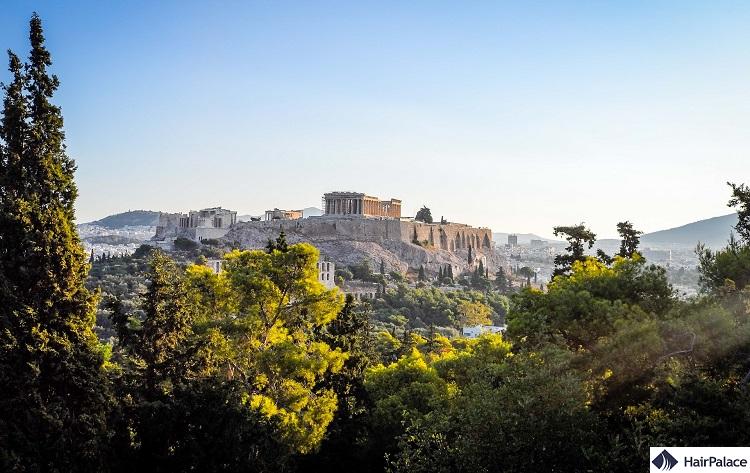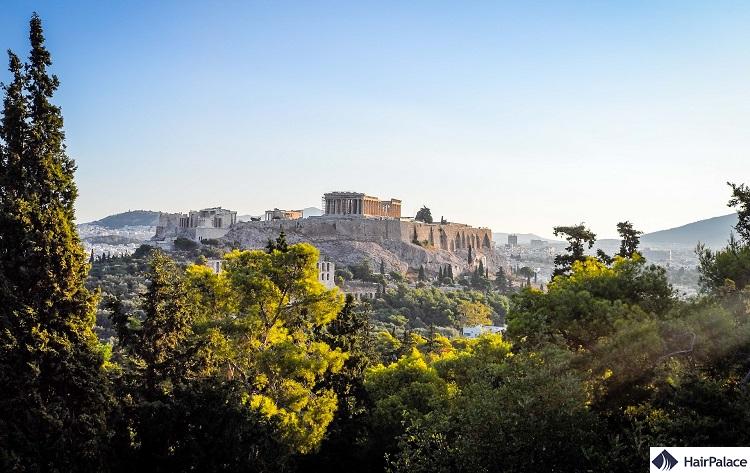 Average flight time from UK: 3.5 – 4 hours
Greece is one of Europe's biggest holiday spots, attracting tourists from all over, with some visiting purely for a hair transplant. The average price of a hair restoration procedure is around £2000.
Greece is considered safe for visitors, and prices tend to be very competitive. If you choose a clinic in one of the country's most popular cities, such as Athens, you'll have a huge range of accommodation options to choose from.
Again, research any hair clinics in Greece carefully before you commit to a decision. Make sure they utilise the latest technologies and provide clean facilities for your peace of mind.
Sweden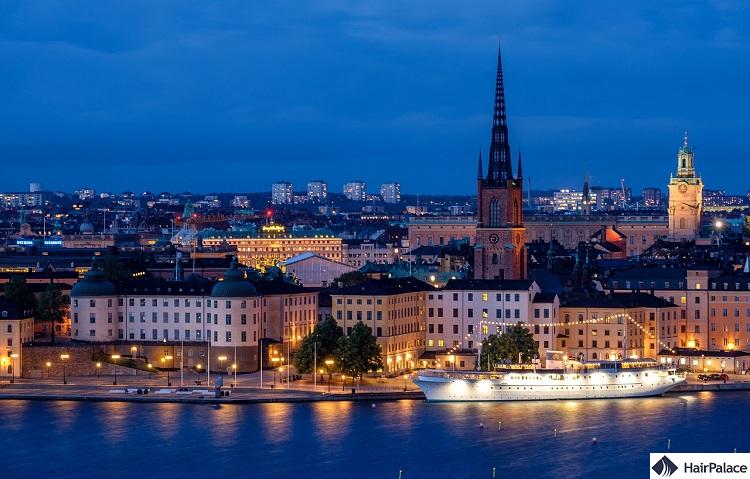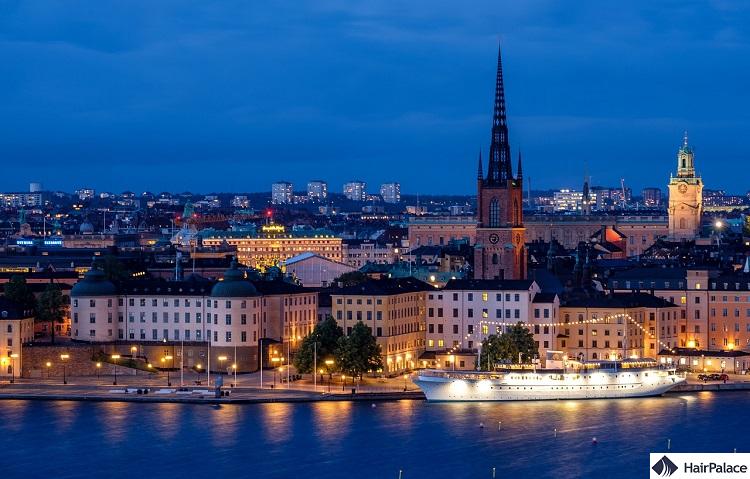 Average flight time from UK: 2 – 3 hours
Sweden isn't as well known for its hair transplant market as some of the other countries on this list, but its clinics still offer anyone looking for a hair transplant abroad some impressive prices. The average cost of a hair transplant in Sweden is around £7000.
Sweden is a country of breathtaking beauty, and Stockholm, the capital, has a number of clinics offering FUE hair transplants.
Lithuania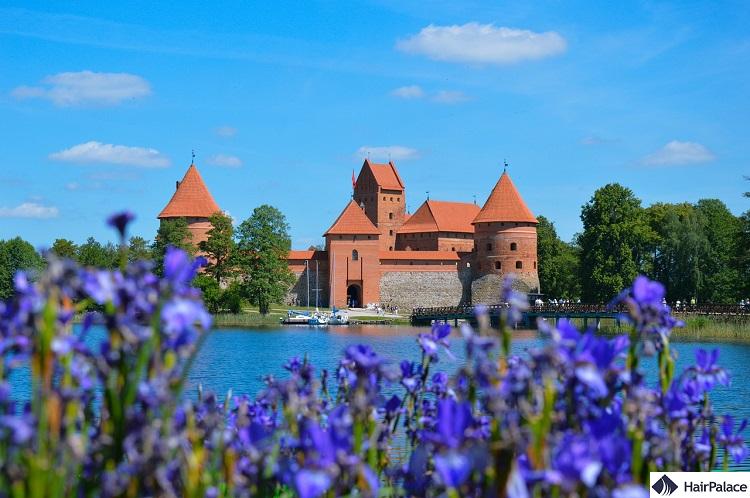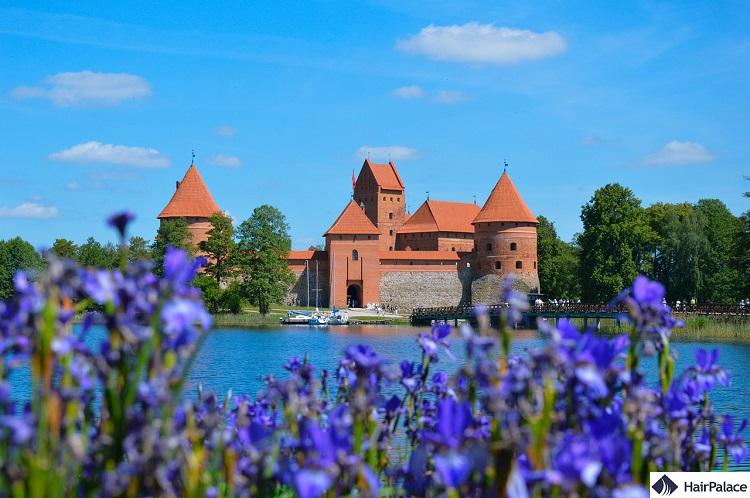 Average flight time from UK: 2 – 3 hours
Lithuania may not be the first country that comes to mind when discussing hair transplants, but its clinics provide FUE treatments at fairly competitive rates — the average price of a hair transplant in Lithuania is around £4,300. However, that's still higher than some of the other rates on this list.
Located in Europe's Baltic region, Lithuania is only a few hours' travel from the UK and is regarded as safe for tourists.
We hope this post helps you choose the right option for your hair transplant abroad, and that you're happy with the results of your procedure.
Again, research is paramount to ensure you understand what to expect of the location and the procedure. Weigh up your options carefully, and don't base your decision purely on the absolute lowest prices — any good clinic will offer a combination of competitive rates, exceptional service, and dedicated aftercare.
HairPalace relies on scholarly sources, including peer-reviewed articles, as well as publications of medical associations and academic & research institutions. We follow strict sourcing guidelines and avoid tertiary references. Read our editorial policy for further information on how we keep our content up-to-date and accurate.