10 Best Footballer Hair Transplant Results in 2023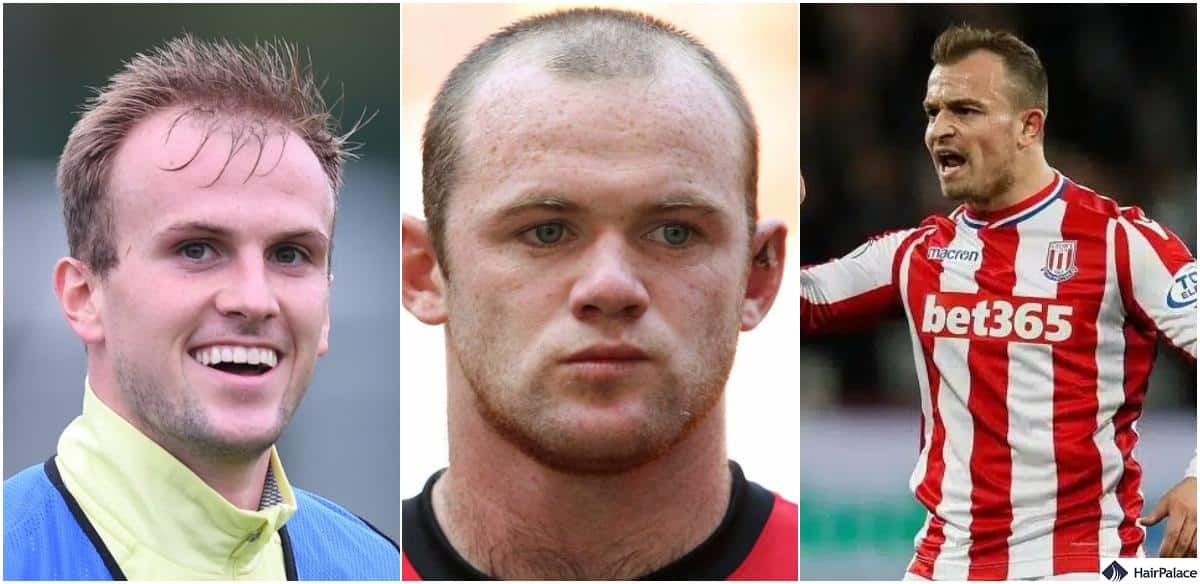 Hair loss affects millions of people worldwide, and footballers are no exception. Male pattern baldness can affect even the wealthiest superstars.
Fortunately, most footballers have enough cash sitting around to afford a hair transplant. In fact, some can even afford three hair transplants. Some football players are even willing to fork up upwards of £30,000.
Many of these stars consider their head of hair as a part of their own personal brand, so it's understandable that they would do anything to hold on to their locks.
Here are 10 of the best footballer hair transplant results from the past few decades!
Top 10 footballer hair transplants
1. Wayne Rooney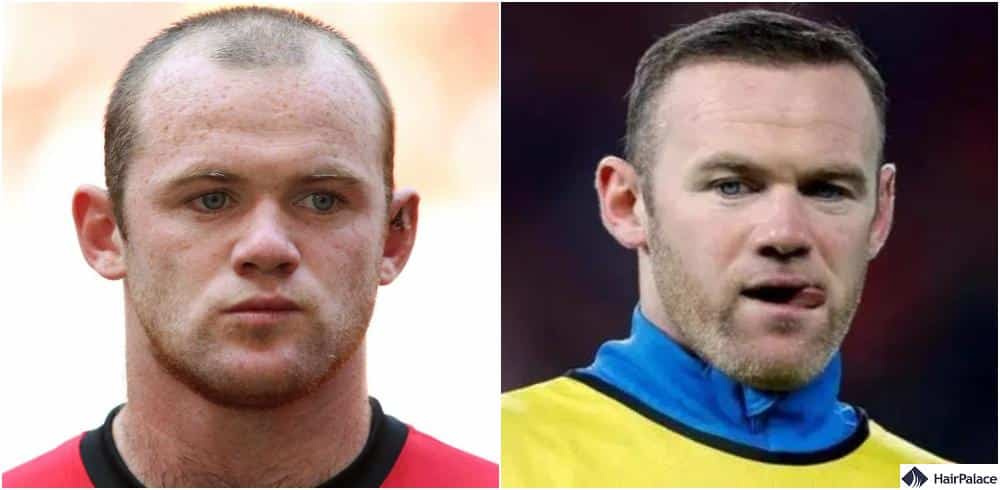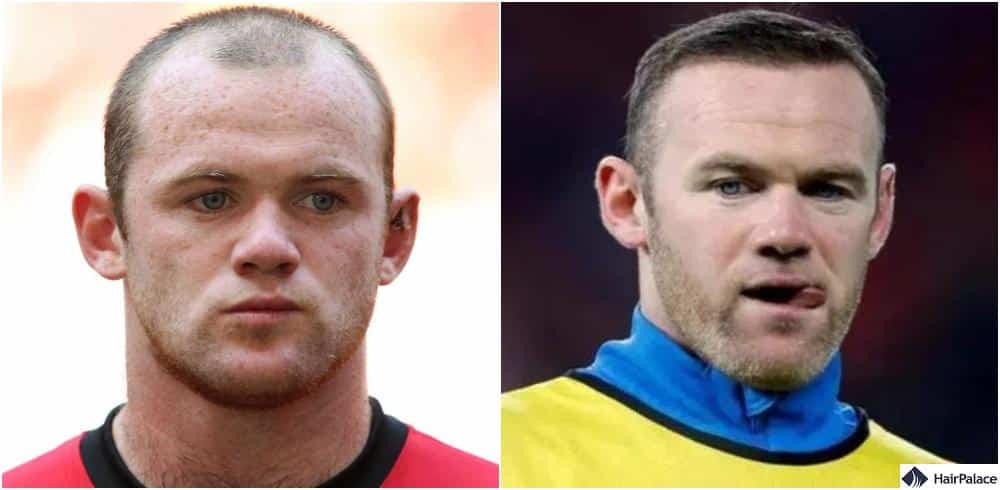 Wayne Rooney is an English footballer who is famously known for his baldness. In 2011, he decided to get an FUE hair transplant.
He famously shared a tweet saying "Just to confirm to all my followers I have had a hair transplant. I was going bald at 25, why not? I'm delighted with the result."
Unfortunately, Rooney continued to lose his hair and had to repeat the procedure just a few years later. After his second hair transplant, he enjoyed a youthful appearance for a relatively long time.
However, his hair loss kept getting the better of him which eventually forced him to undergo hair restoration for a third and final time.
This last procedure finally gave him the lasting solution he was looking for. The former England captain reportedly paid £30,000 for each of his hair transplants.
Rooney's case marks a big shift in the way people looked at hair transplants as he was among the first premier league players to talk openly about his hair loss.
He served as an inspiration to millions of men worldwide and likely contributed to the popularity of hair restoration surgery.
2. David Beckham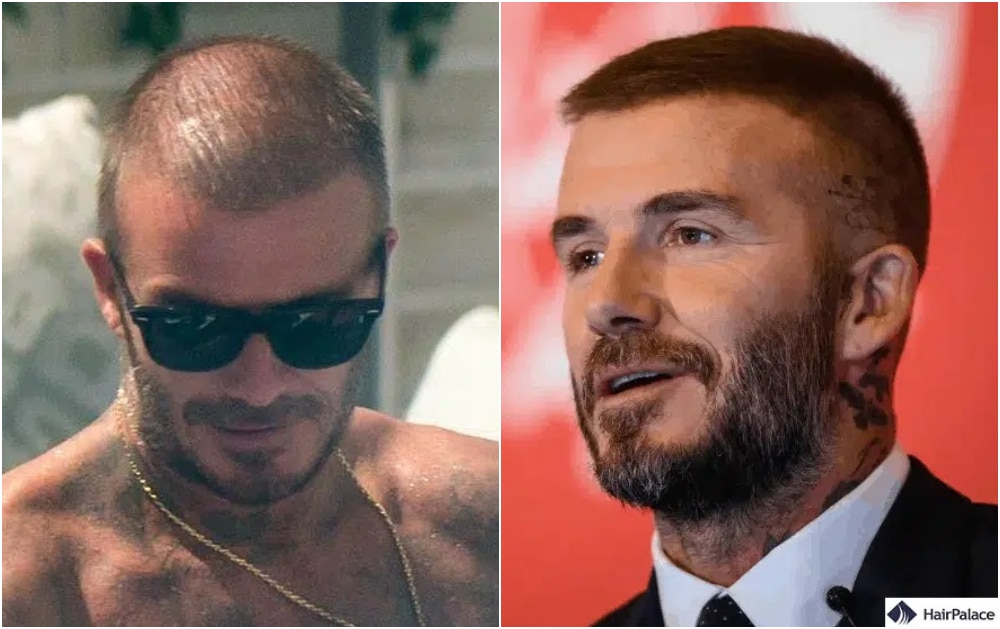 David Beckham is one of the world's most recognizable faces and his hair has been a trademark ever since he first burst onto the global soccer scene in the 1990s.
After years of thinning and receding hair, David Beckham underwent a hair transplant in 2011. The result was a thicker, fuller head of hair that restored Beckham's youthful look.
Since the procedure, David Beckham has been sporting luscious locks and the star appears to be more confident than ever. FUE surgery clearly gave him the thicker head of hair he was looking for.
3. David Silva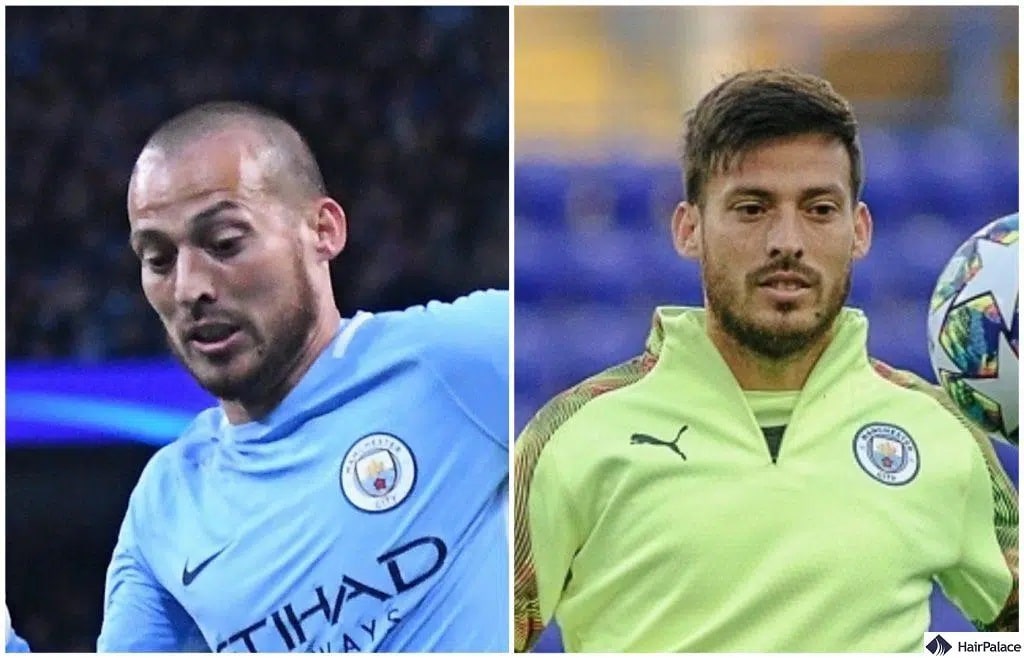 David Silva is a Spanish professional football player. He is a former Manchester City and Spanish National team player who has been in the spotlight for his impressive football skills, and now also for his hair.
Just like Wayne Rooney, Silva underwent the procedure to restore his hairline, which had been receding over his playing days. The hair transplant procedure that Silva had was done with the FUE (follicular unit extraction) technique.
This technique is a minimally invasive procedure that extracts individual donor hairs from the back and sides of the head and transplants them to the crown and front of the head.
This procedure is said to have been successful in restoring Silva's natural hairline, and he has been seen with a much fuller head of hair in recent months.
Silva now has a good head of hair, and he also regained his self-confidence thanks to his new hairline.
4. Jurgen Klopp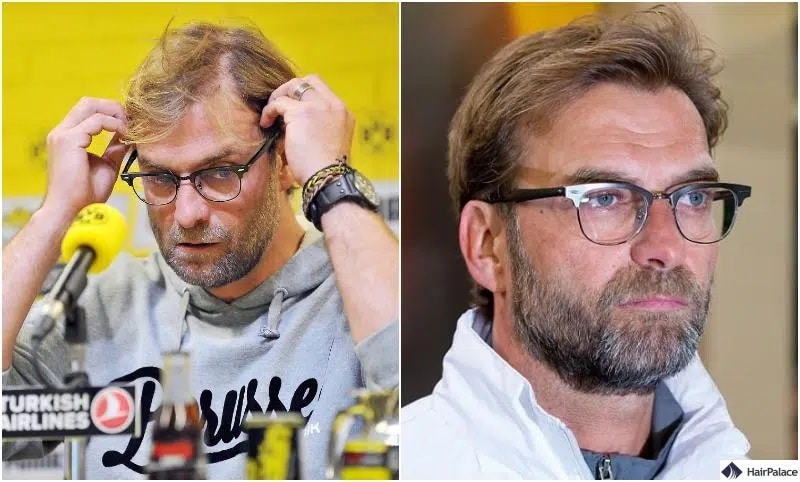 Jurgen Klopp is a German football manager and former professional footballer who is the manager of the Premier League club Liverpool.
He is renowned for his commitment to the team and his unique style of play, but one thing that stands out to many fans is his hair.
Klopp has been known to have a receding hairline since his early days as a professional player, just like many sports stars before him, he also opted for an FUE surgery.
While the Liverpool manager has never outright confirmed the speculation, his noticeably thicker hair over the years has certainly been the cause of much debate.
Klopp's hair transplant, if it has indeed taken place, has had a positive impact on his appearance; he looks younger and more vibrant than ever before.
There is no denying that the procedure has been a success and that it has certainly helped Klopp to maintain his appeal and charisma both on and off the pitch.
5. Antonio Conte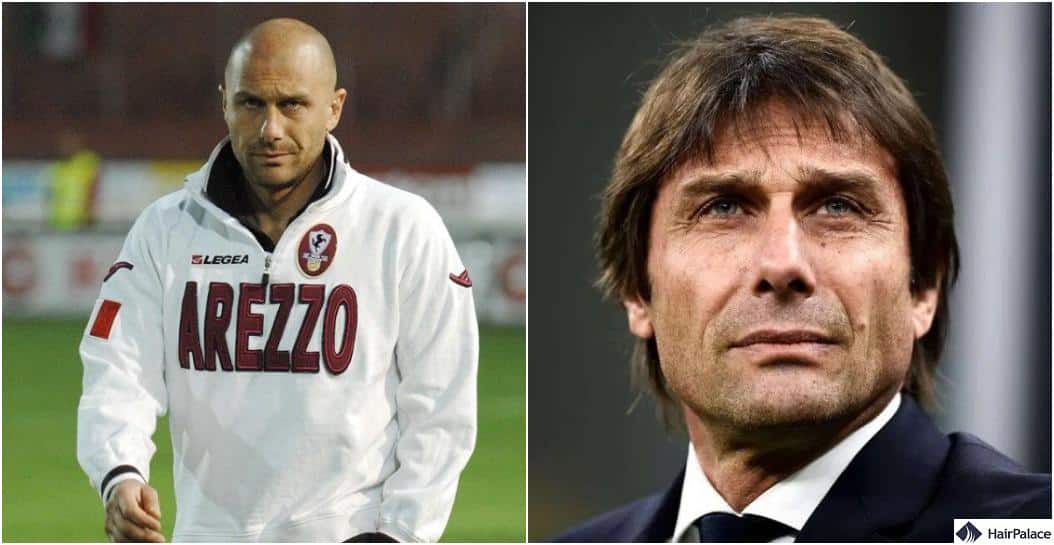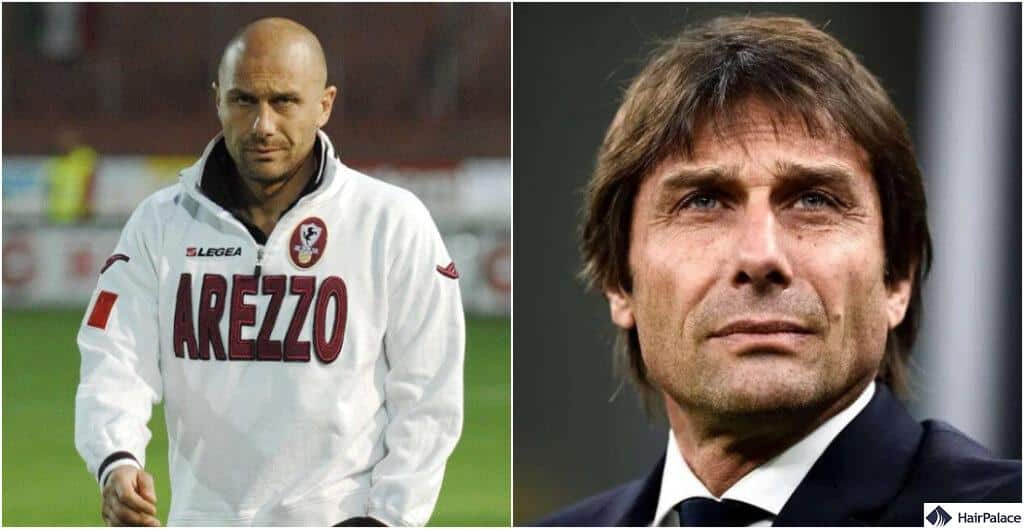 Antonio Conte is an Italian professional football coach and former player who used to manage Tottenham Hotspur.
Conte underwent the hair transplant procedure in his native Italy to address his receding hairline and the results have been quite impressive.
After three procedures over the course of almost two decades, he finally resolved the severe hair loss he's been battling from his early teenage years.
The procedure has provided him with newfound confidence, as he no longer has to worry about his baldness.
Antonio Conte is perhaps one of the earliest examples of a footballer hair transplant as his first procedure dates back all the way to the early 2000's.
6. Harry Kane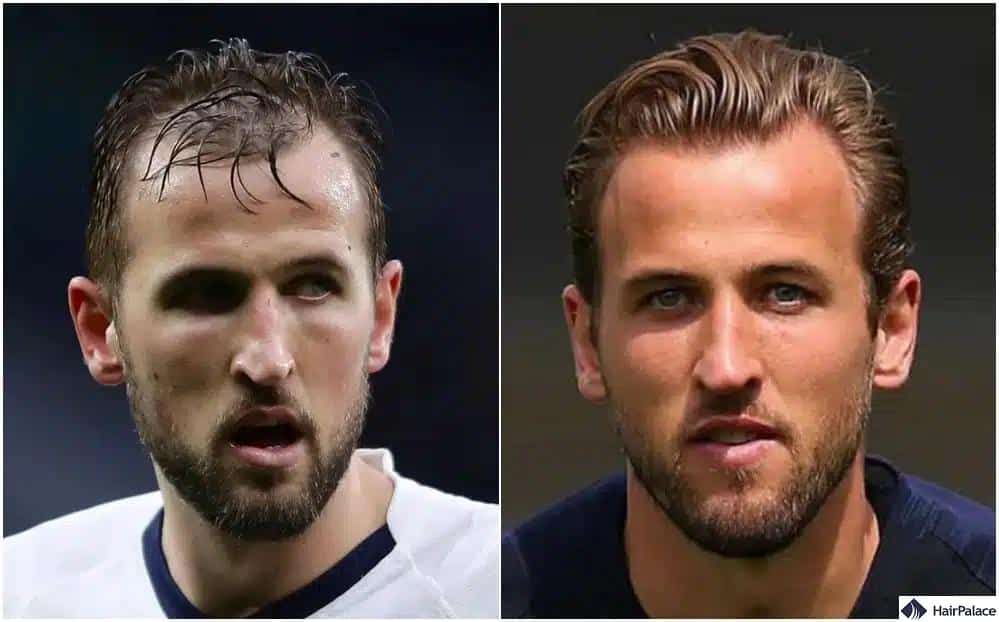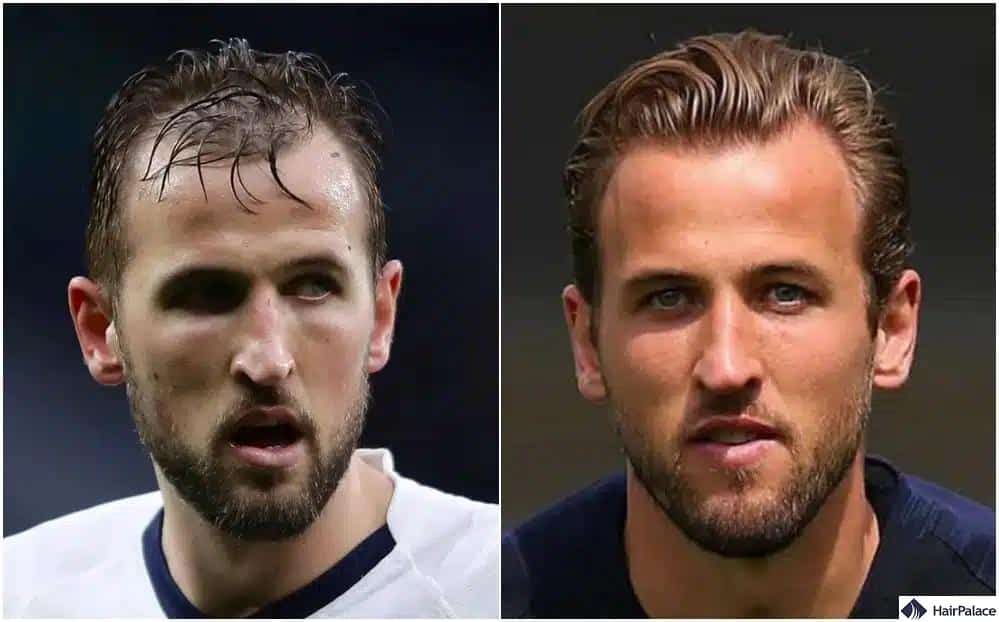 Harry Kane is a professional footballer who has supposedly undergone a hair transplant. The footballer has been struggling with male pattern baldness, and early photographs of the striker revealed that he has been losing hair since his early teens.
The alleged hair transplant procedure has helped to give Kane's hair a fuller and thicker look.
He has been very pleased with the results of his footballer hair transplant and is now embracing his new look.
In order to play football at the top level, one must be confident in his look and abilities. Since his supposed hair transplant, Kane has been playing better than ever.
Kane can finally enjoy a healthy head of hair, and most people agree that his surgery seems to have been successful.
7. Andros Townsend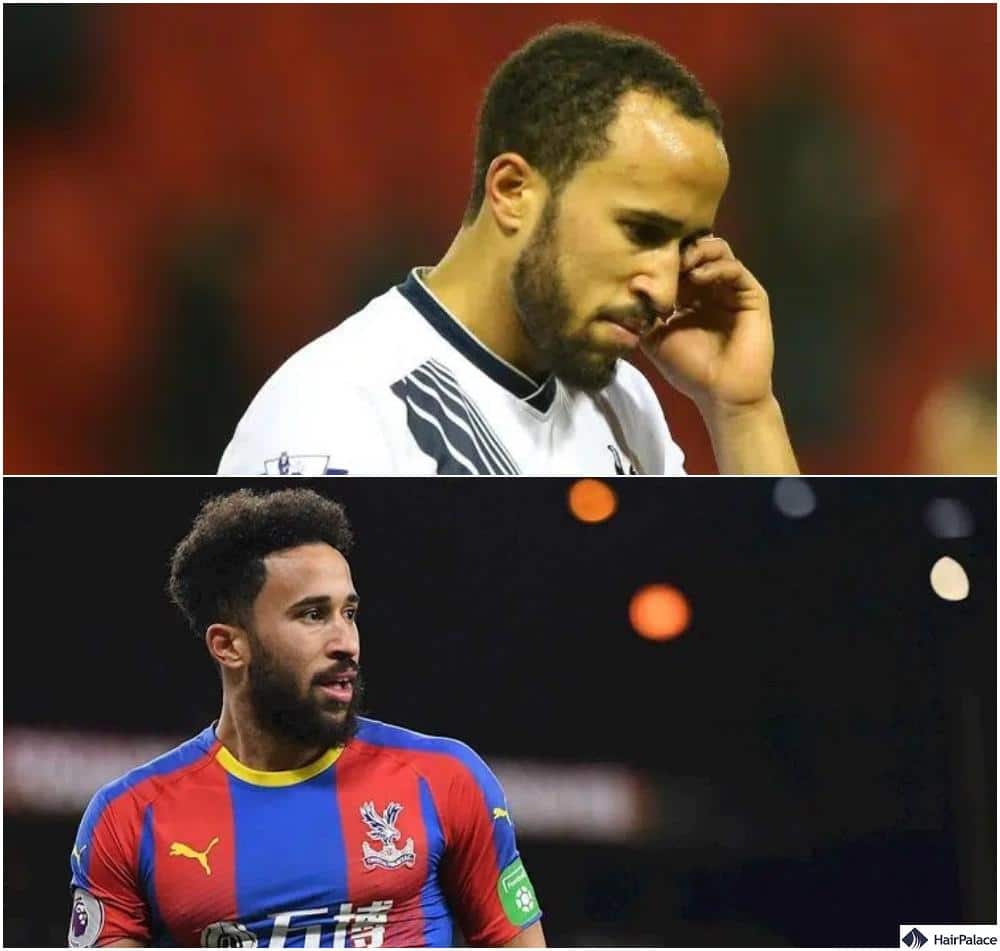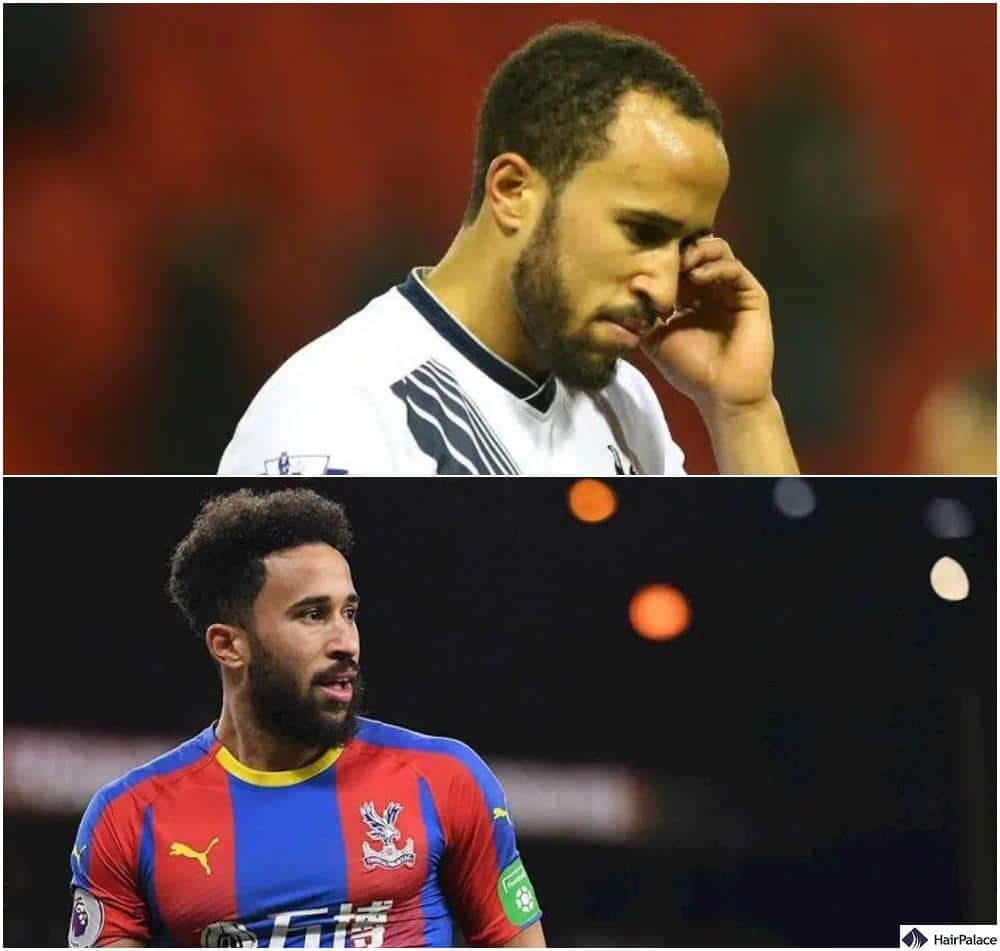 Andros Townsend is an English professional footballer who plays for Crystal Palace in the Premier League.
He is known for his creative and dynamic style of play, and also for his unique hairstyle. Around 2018, he underwent a hair transplant to help restore his hairline and add volume to his hair.
The hair transplant was successful, and Townsend has been able to maintain his signature hairstyle.
The procedure involved extracting hair follicles from the back of his head and transplanting them to the front, where the hairline was receding.
Townsend is seemingly pleased with the results of his footballer hair transplant and appears to be happy to have his hair back.
Hopefully, his story will inspire other young men to take control of their hair loss and restore their confidence.
8. Xherdan Shaqiri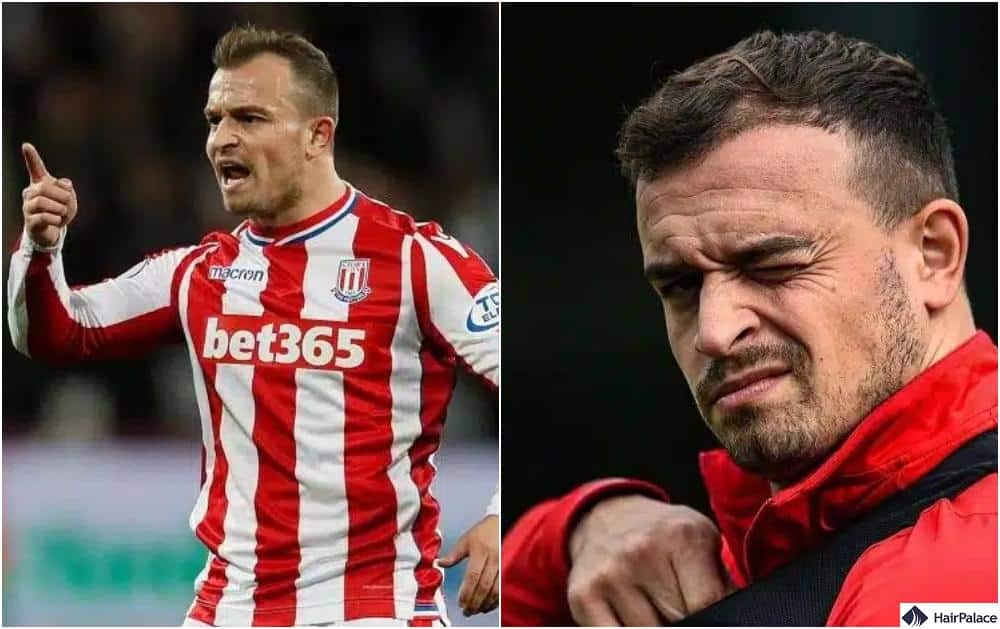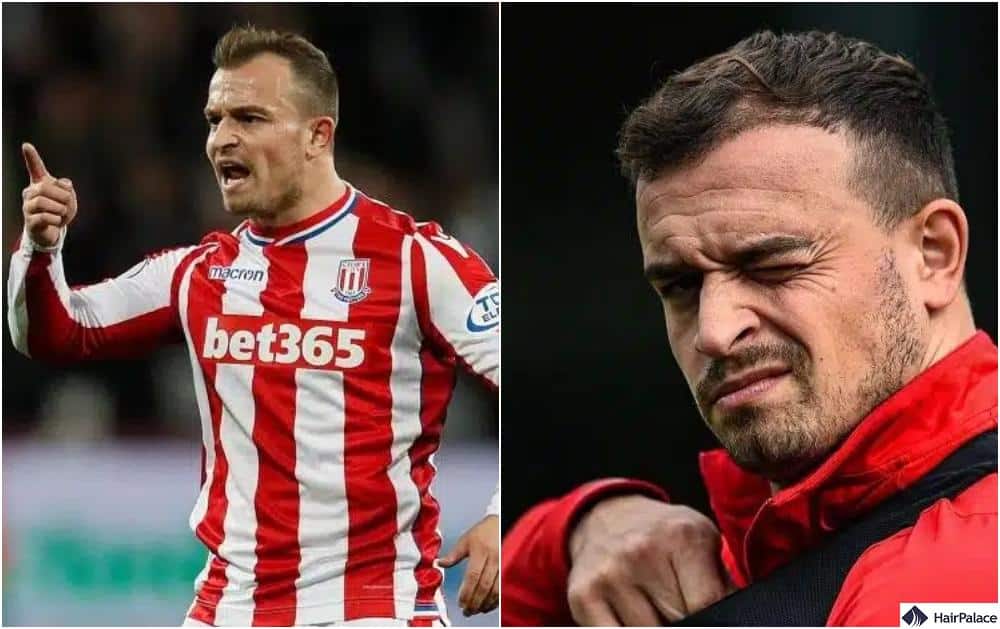 Xherdan Shaqiri is a Swiss international footballer who currently plays for Chicago Fire in the MLS.
He has recently undergone a hair transplant to improve his appearance and confidence on the pitch.
Shaqiri underwent a Follicular Unit Extraction (FUE) hair transplant procedure in 2020.
The results of the procedure have been very successful and Shaqiri now has a more youthful, full head of hair.
He has said that he is delighted with the results and is now more confident on the pitch.
9. Rob Holding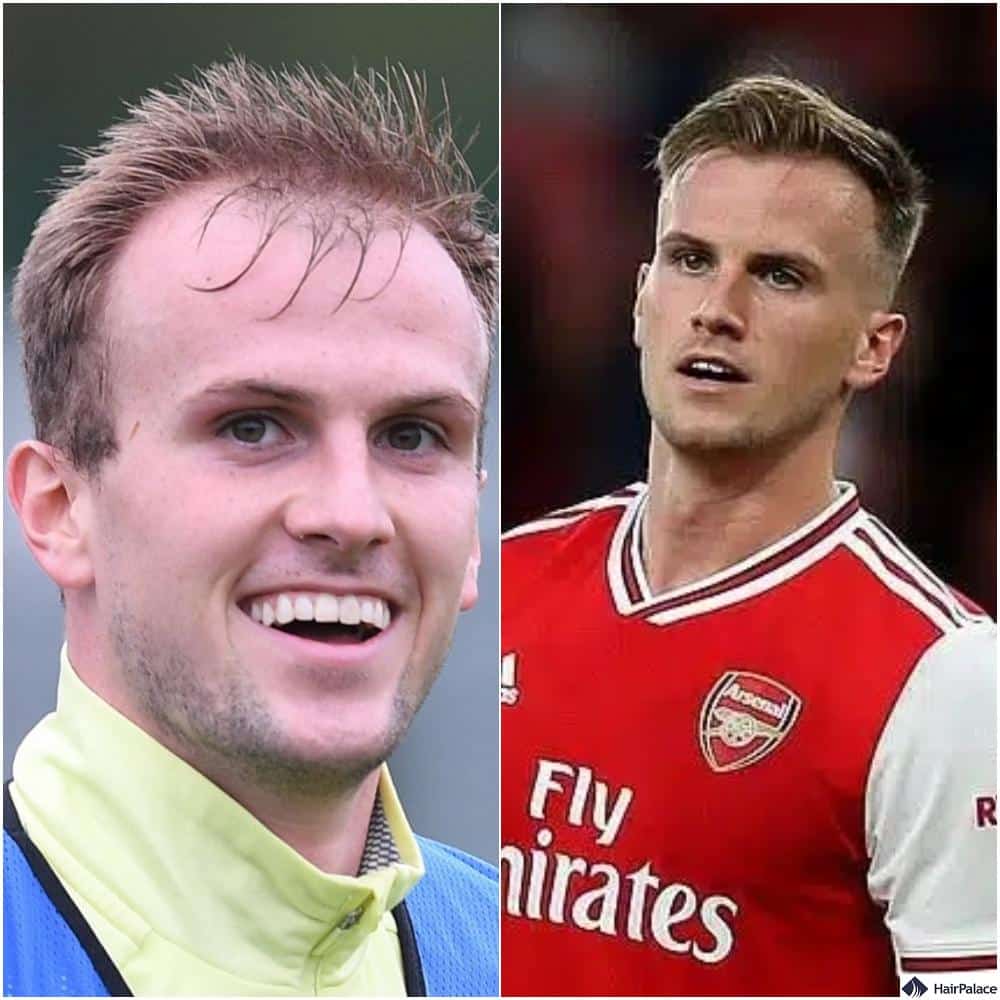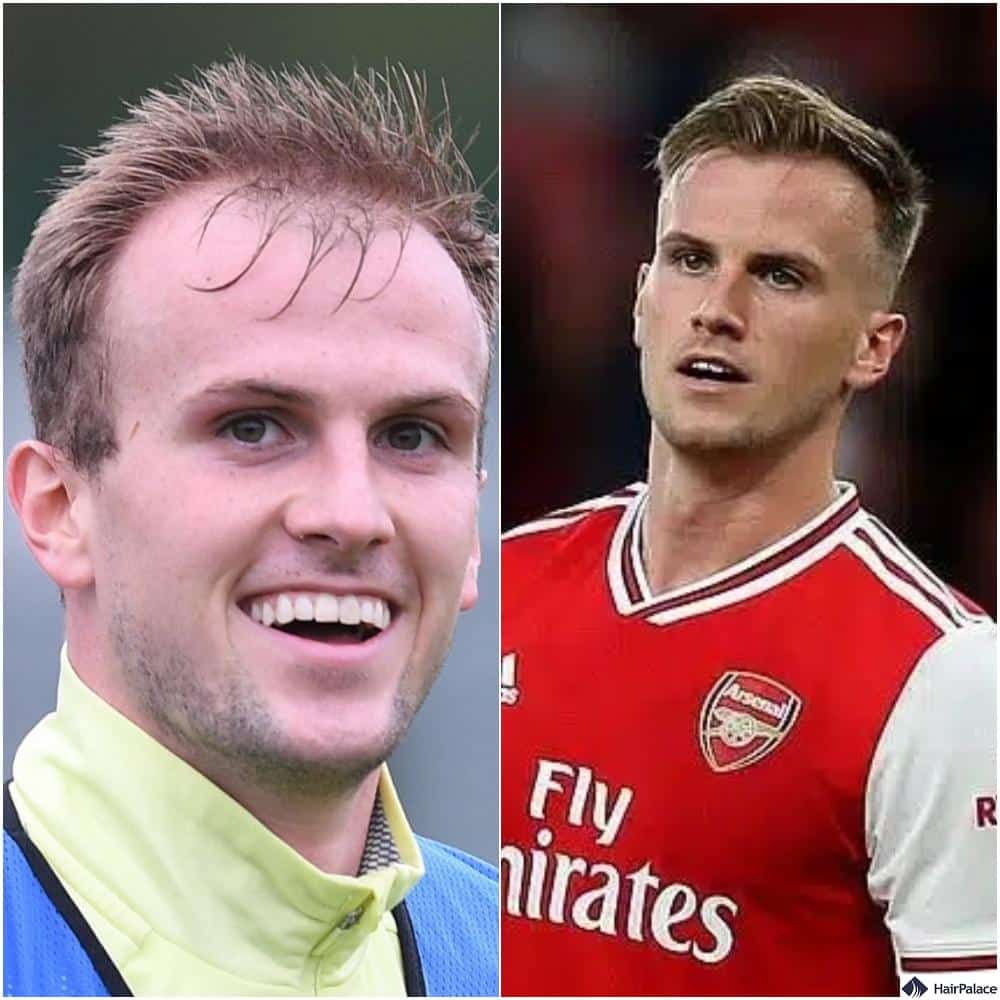 Rob Holding is an English professional footballer who plays for Arsenal. He recently underwent an FUE hair transplant at the Wimpole clinic.
This footballer hair transplant seems to have concentrated on the temples and mainly aimed at restoring Rob's natural hairline.
The procedure is done under local anaesthesia and takes around four to eight hours.
Rob Holding reported that he was pleased with the results of the hair transplant, noting that it had given him a stunning appearance and improved his self-esteem.
He has since been seen sporting the new look at Arsenal matches, and his fans have been supportive of the decision.
10. Sadio Mane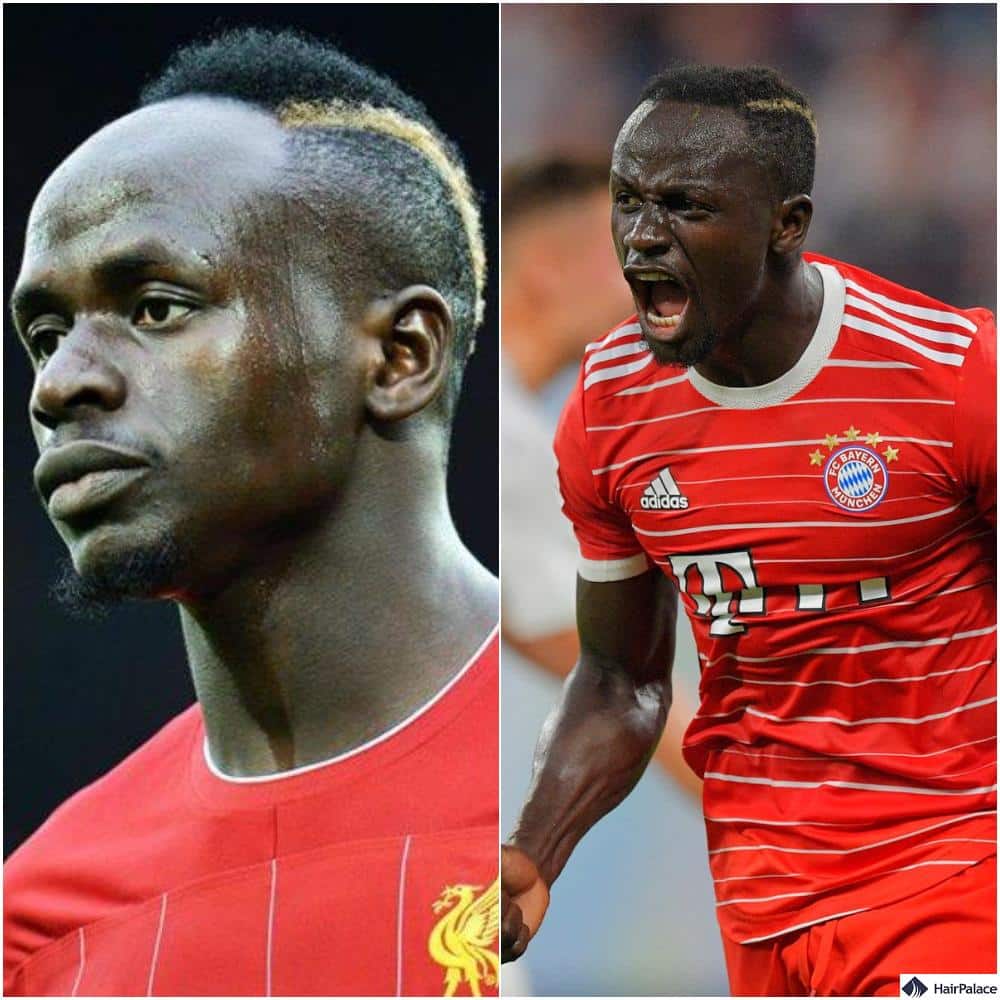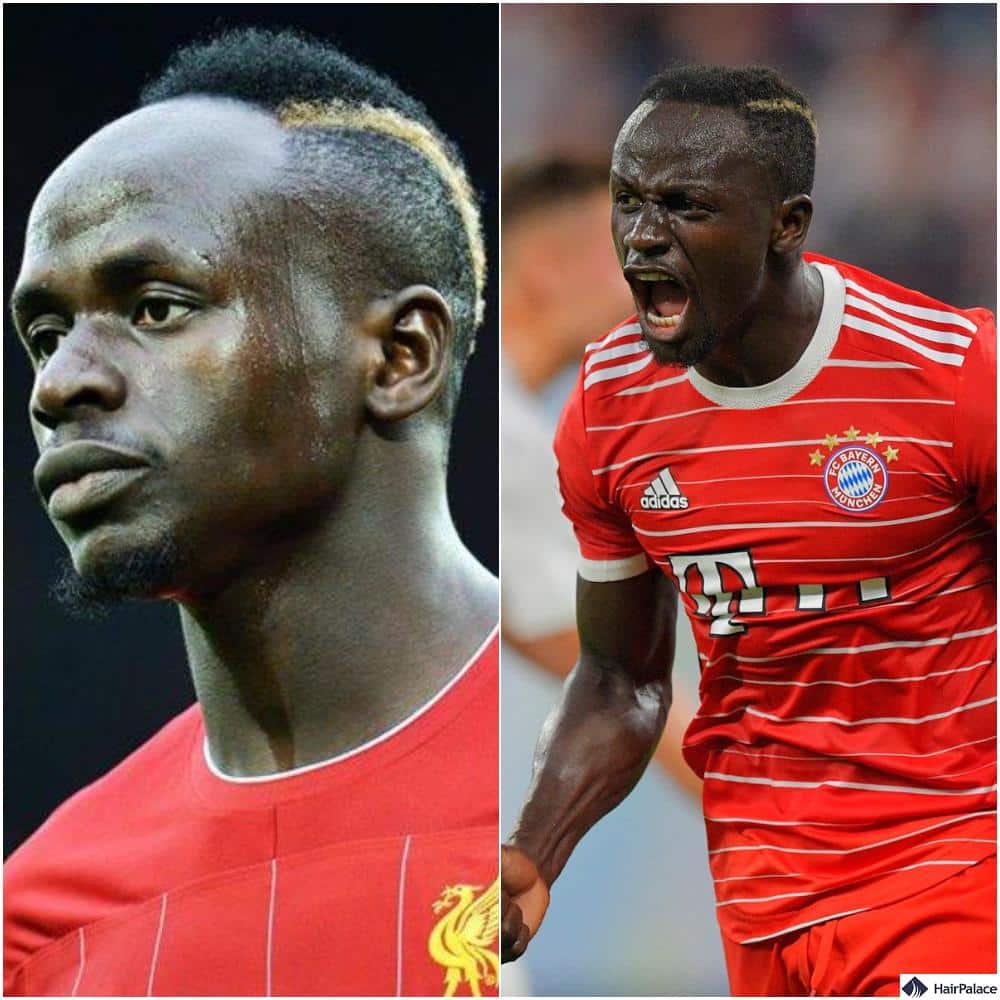 Sadio Mane is the last entry on our list of footballer hair transplant results. The star recently underwent surgical treatment for his severely receded hairline.
Mane decided to undergo the procedure to restore his hairline, which had been receding due to genetic factors and the stress of the sport.
Mane's hair transplant procedure was successful and he has already seen positive results. Mane is now sporting a full head of hair and is very pleased with the results.
The procedure was done using the FUE (follicular unit extraction) method, which is a minimally invasive surgery that is popular among footballers due to the short recovery time and high success rate it offers.
Mane has said that the procedure was painless and that he is extremely pleased with the results.
He is now able to style his hair the way he wants and is looking and feeling better than ever before. Mane's hair transplant was a success and has given him a new lease on life.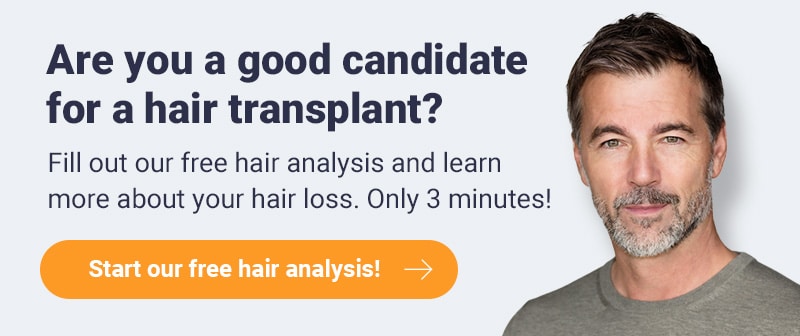 Other celebrity hair transplants and hair loss stories
Over the years, many other celebrities revealed their struggles with hair loss and let people on the details of their hair surgeries: