Cyril – 3000 hairs
During the hair restoration surgery our patient received 3000 hairs. This number of hairs can be implanted in a day. We implanted 2000 hairs on the Zone 3, and 1000 hairs on the Zone 1. The head is divided in 3 zones to clearly see the place where we want to implant hairs.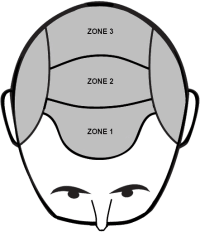 So we densified the back of the head, and changed the hair line. This case was special as the patient had already 2 interventions via the method FUT. You can see the 2 scars on the next picture, and you also can see Zone 3 before the intervention: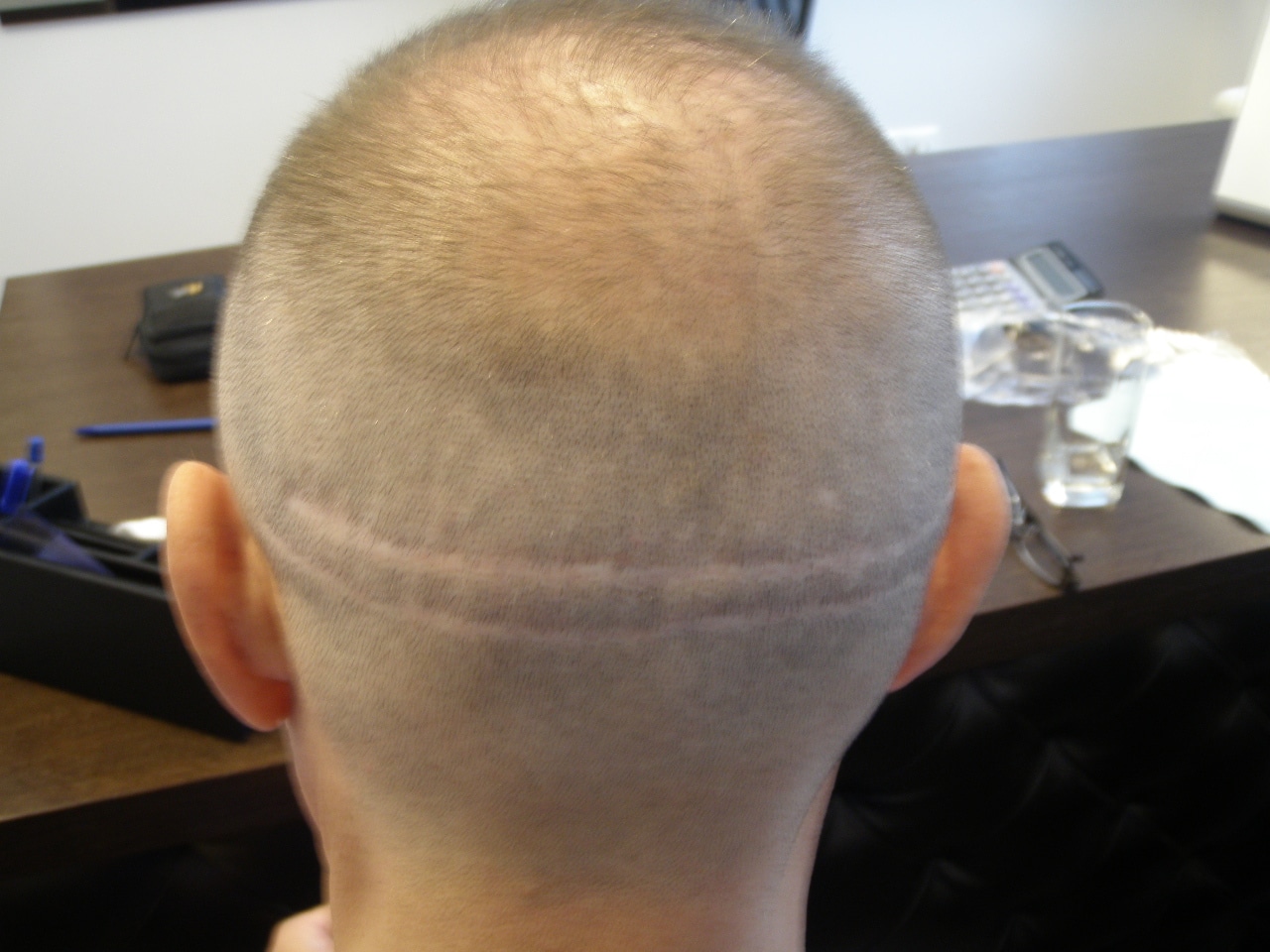 As he had already 2 surgeries, the number of hairs we could implant was limited. Take a look at the Zone 1 where we covered the sides and densified the middle part.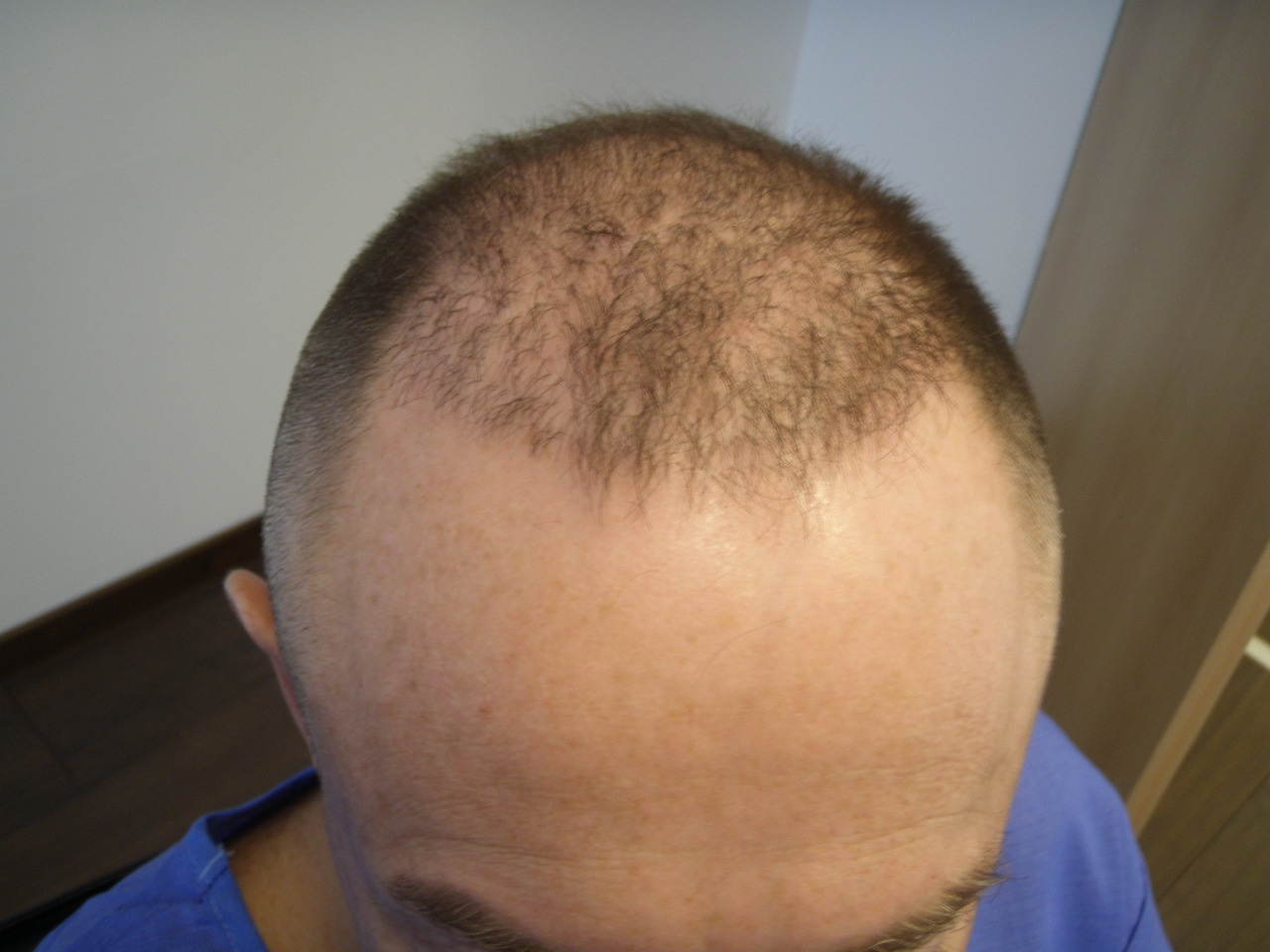 Let's see his scalp after the hair surgery at HairPalace clinic: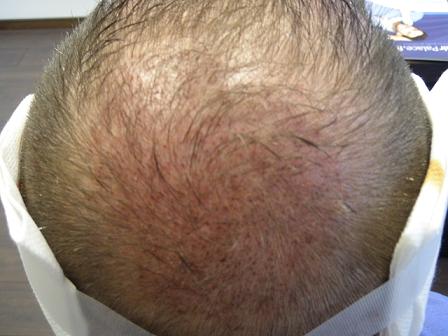 He told us something before he left our clinic: 
" Thanks to the whole team ! "
After they left the clinic, we ask our patients to send us some photos to see how the scalp heals. Here's the 1st photo of Cyril a week after the treatment: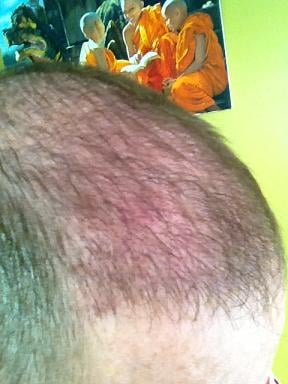 We send the control photos to our doctor to evaluate the results. In this case everything was ok, and that little redness you could see on the previous photo disappeared. On the next photo he sent 3 weeks after his hair transplant we can't see any inflammation.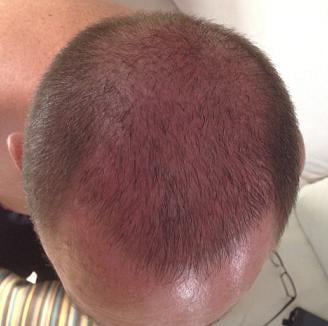 Usually the implanted hairs fall out around the third month after the surgery, but don't worry, this is natural, the follicles stay under the skin and they will produce new hairs soon: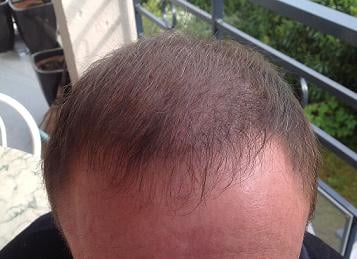 We couldn't wait his next photo that he sent us 6 months after the surgery. The final result can be achieved 1 year after the surgery.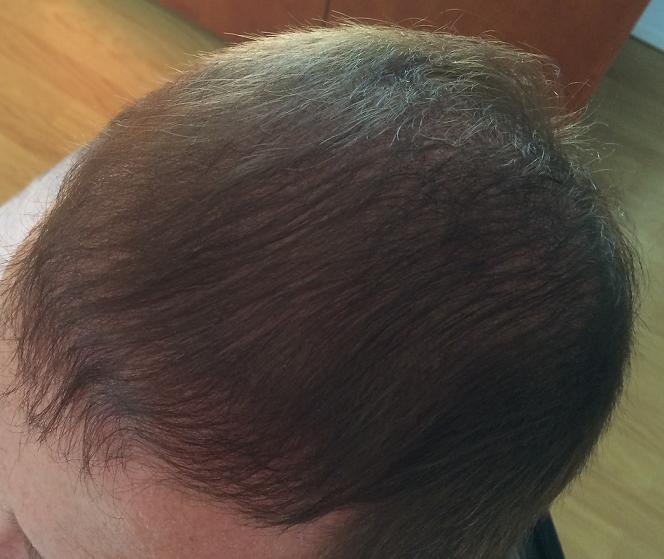 Do not hesitate, complete the form below and let our colleagues help you solve your hair loss problem as soon as possible!
 loading…