Biograft Hair Transplant (FUE + Xtrands)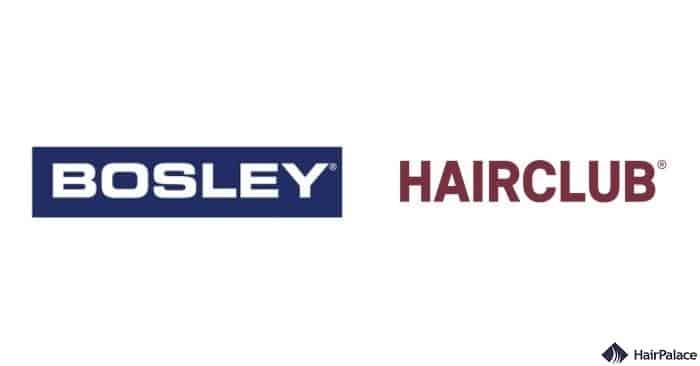 Biograft is one of the newest hair restoration technologies, designed by hair health experts at Bosley and Hair Club.
BioGraft combines traditional hair transplantation with non-surgical approaches. These two solutions bundled together add up to the complete Biograft package.
The main allure of this treatment is that it is less invasive than simple follicular unit extraction (FUE) or its counterpart, follicular unit transplantation (FUT).
But what makes a Biograft hair transplant different from standard FUE or FUT?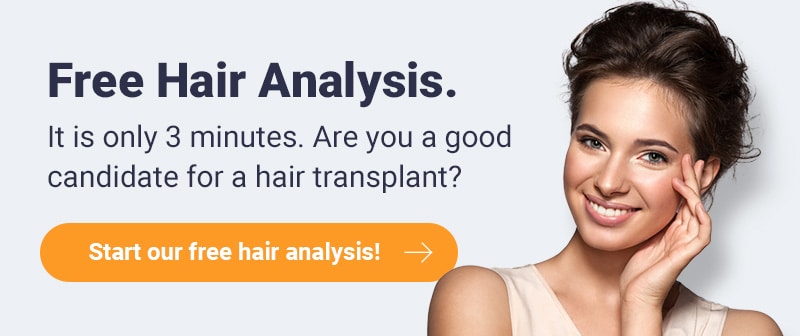 What is Biograft?
Biograft hair restoration combines an advanced surgical hair restoration technique and Xtrands.
First, a surgeon builds out the hairline in surgical hair transplantation, using the follicular unit extraction FUE, or follicular unit transplantation FUT.
Biograft pairs regular hair restoration with non-surgical hair systems.
Following a biograft hair transplant, a non-surgical hair system called Xtrands will be applied behind the new hairline.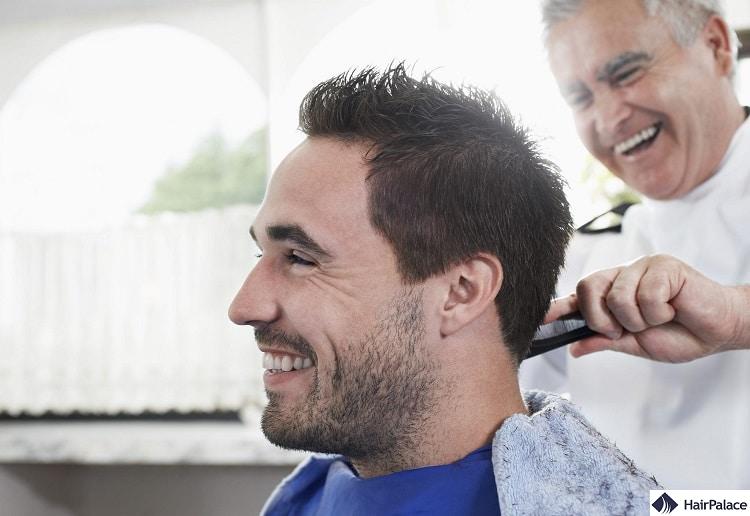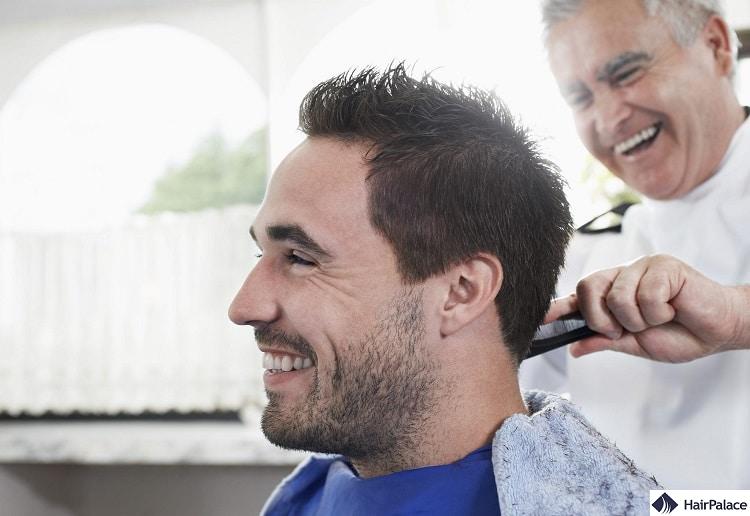 This state-of-the-art non-surgical solution allows you to gain a fresh look and match your new hair to the exact shape and style of your original strands.
After the hair replacement is finished, your hair will be cut, shaped and styled according to your needs.
Combining these two hair loss solutions allows you to achieve great-looking hair that will look and feel natural.
What is Xtrands?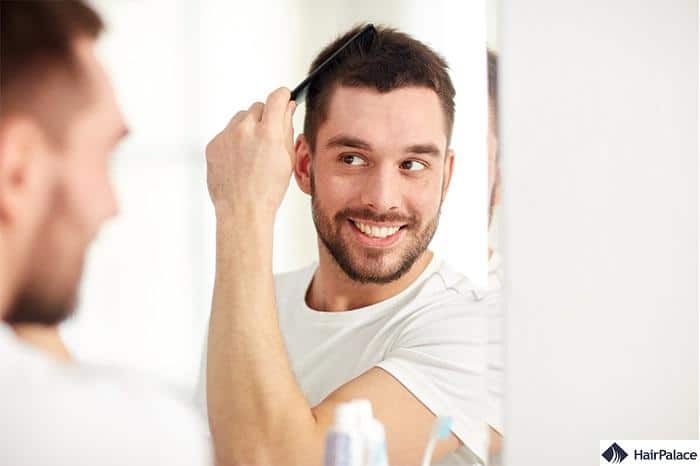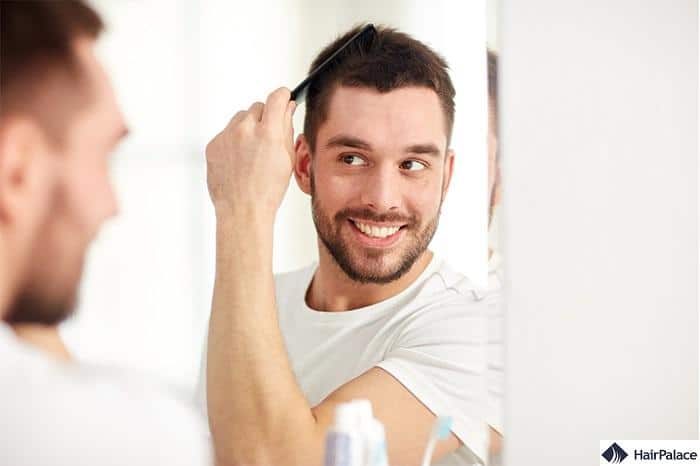 Xtrands is a non-surgical hair restoration method. A stylist will examine your healthy hair follicles and also assess which areas are affected by hair loss.
They will also ensure that your new hair follicles are matched to the exact colour, texture, curl pattern and density of your existing hair.
Synthetic hair strands matching your own hair are integrated strand by strand into a thin, breathable and nearly invisible material.
Your new hair is then carefully blended in with your existing hair with the use of a medical-grade adhesive.
Once the hair is in place, the stylist will proceed to cut and shape your hair to create an ideal look and mask the thinning areas.
This is an outpatient procedure so you can typically return home on the same day. The results are instant, and your Xtrands will blend in with your own hair creating a seamless appearance.
Biograft hair transplant cost
As Hair club and Bosley determines their prices based on the number of grafts involved in the procedure it is hard to give an exact price tag in advance.
If you're interested in Biograft hair restoration it is advised to schedule a consultation with their experts so they can examine your hair loss case.
What is a graft?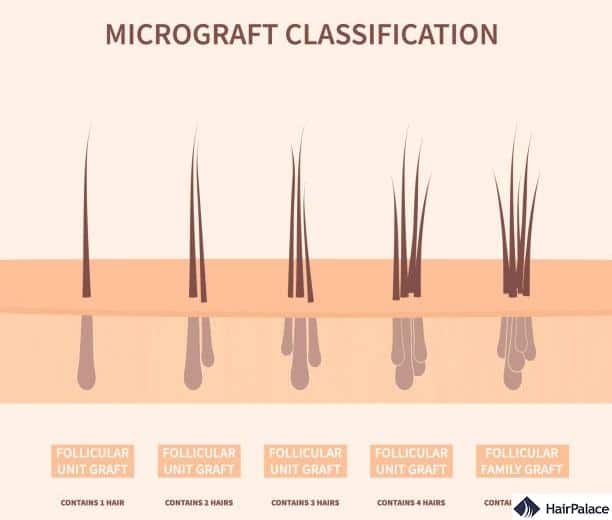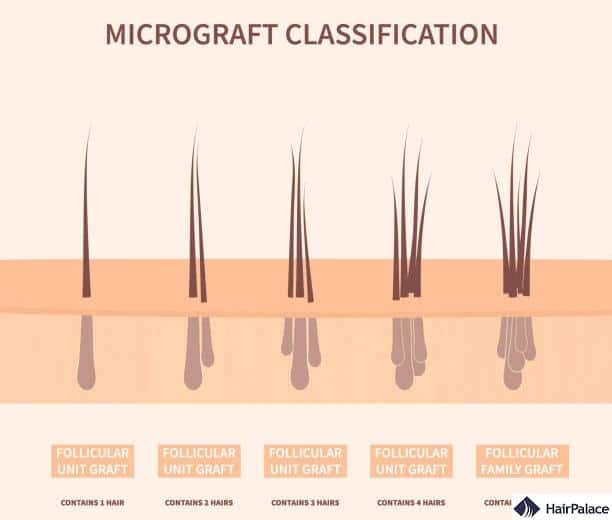 A graft is defined as any skin containing hair follicles. Grafts can be taken from anywhere on the body, but it is typically ill-advised to implant facial or body hair into the scalp.
This is due to the difference in length, shape, and thickness. In most cases, the surgeon will harvest individual hair follicles from the back and sides of the head. (called the donor site, found on the posterior scalp).
Pros and cons
Pros
Quick results
Natural-looking outcome
Variety of styling options
Ideal for patients with limited donor area
Cons
Biograft is not widely available
Requires frequent maintenance
Maintenance and adhesive can rack up the cost in the long run
Alternative hair loss solutions
Besides a Biograft hair transplant system, you have many other options to restore a full head of hair: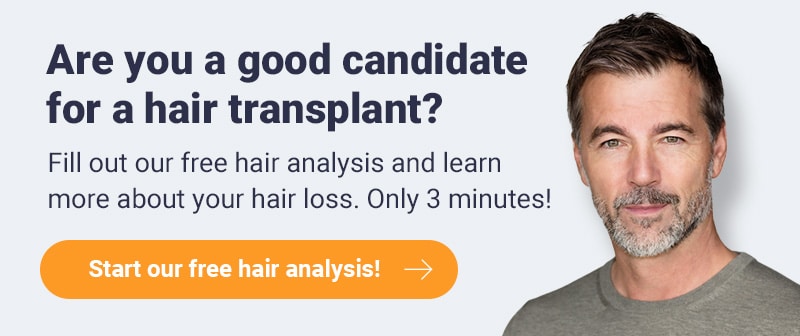 Conclusion
Biograft is a new way to restore density and create natural-looking hair regrowth.
While the long-term efficacy of this treatment approach is yet to be seen, the early results seem promising. However, it is important to note that Biograft is not a permanent solution for hair loss.
It only uses traditional hair transplantation to a minor extent, the majority of your thinning areas are covered with the help of an adhesive.
This means you will have to keep replacing this adhesive from time to time to maintain a flawless look.
HairPalace relies on scholarly sources, including peer-reviewed articles, as well as publications of medical associations and academic & research institutions. We follow strict sourcing guidelines and avoid tertiary references. Read our editorial policy for further information on how we keep our content up-to-date and accurate.