Are The Andrew Tate Hair Transplant Rumours True?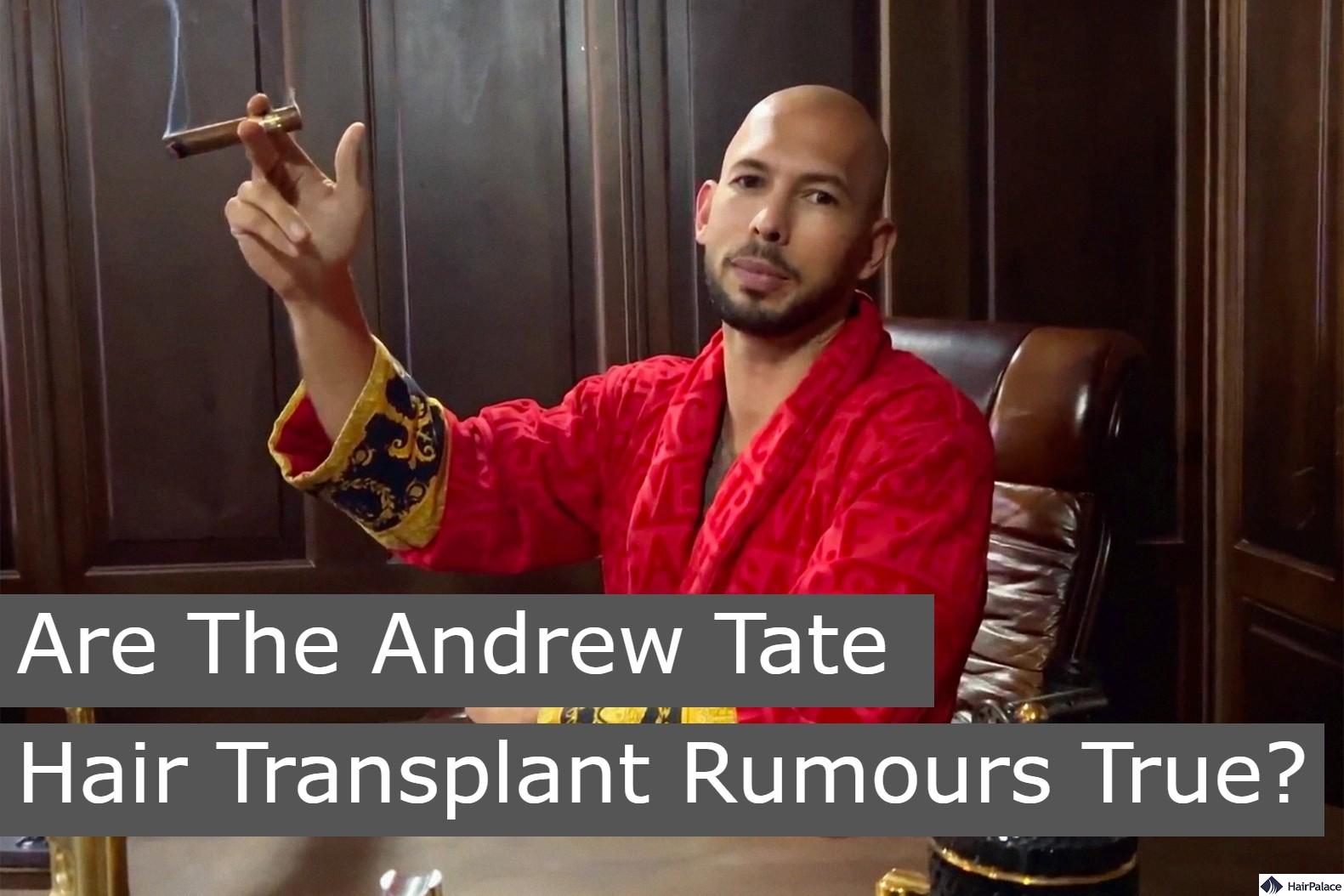 Andrew Tate is a former professional kickboxer and a controversial figure known for his social media presence and outlandish statements.
Outside of kickboxing, Andrew Tate gained attention through his appearances on reality television shows.
He participated in the British reality show "Big Brother" in 2016. This is where he first generated controversy with his outspoken and confrontational personality.
Andrew Tate is also known for his controversial views and statements on topics such as relationships, masculinity, and social issues.
Despite this, he made headlines with his hair rather than his illustrious crime record. Andrew Tate new hair created a media frenzy as both media outlets and internet users laughed at his bald patches.
But how did Tate's hair loss get this advanced and did he do anything to fight back against his hair loss?
When did the Andrew Tate hair loss saga start?
Kickboxer Andrew Tate became famous in the UK version of Big Brother where he first displayed his facial and head hair in its full glory.
While Tate still had a full head of hair at this time, the signs of a receding hairline were already there.
Andrew Tate thinning hair was trending on most social media platforms. Users quickly piled in on the star giving their opinions on his patchy look.
But why was Andrew Tate losing hair?
The answer is most likely male pattern baldness, a condition that causes follicles to shrink and become unable to support hair growth.
Unsympathetic internet users made ruthless comments about his male pattern baldness and the pressure was seemingly getting to him.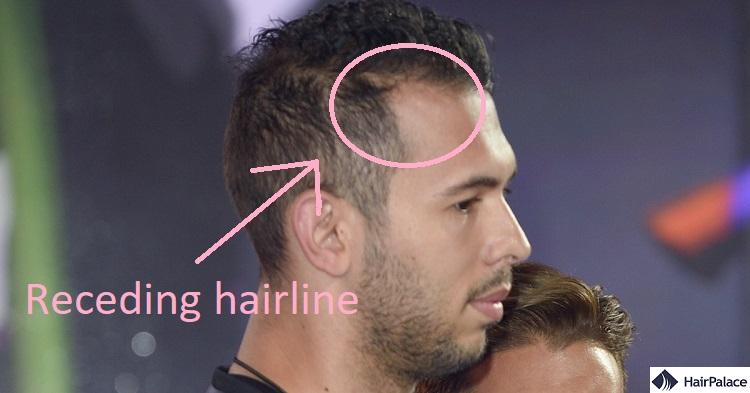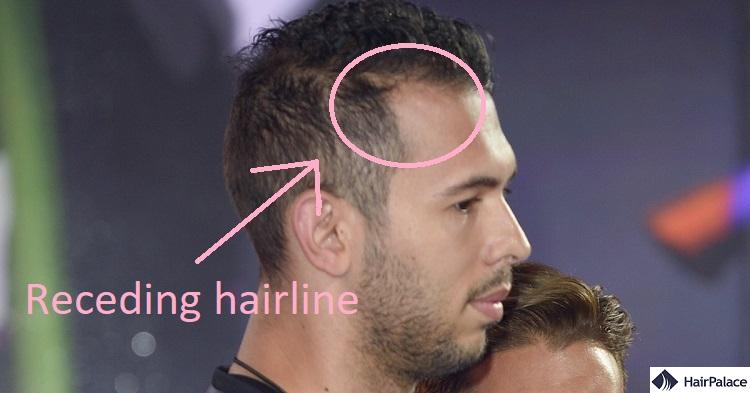 After he got thrown out of the Big Brother house due to major disagreements with his housemates he disappeared from the eyes of the public for a while.
Media reports indicate that he decided to move to Romania with his brother Tristan. Here they purchased a mansion just outside the country's capital.
Has Andrew Tate had a hair transplant?
According to reports from The Sun, Andrew Tate underwent an FUE hair transplant in 2019. He did so in an effort to regain his full head of hair and silence social media users.
This procedure involves harvesting individual hair follicles from the patient's head which are then implanted into the bald patches to restore hair growth in the affected area.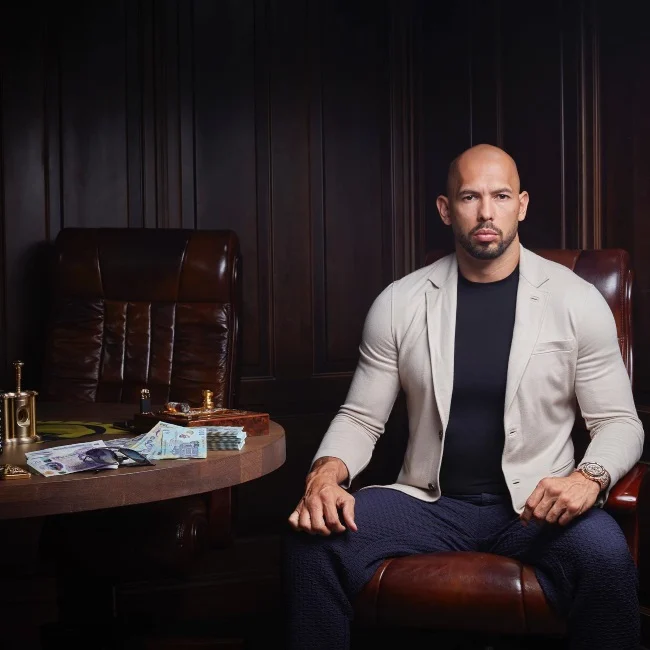 However, despite his alleged Follicular Unit Extraction Tate mostly preferred to keep his head shaved while sporting a well-kept beard.
He maintained his usual groomed self until he was taken to prison for probe and rape allegations. He was also charged with allegedly coercing young women into producing adult content for his own financial gain.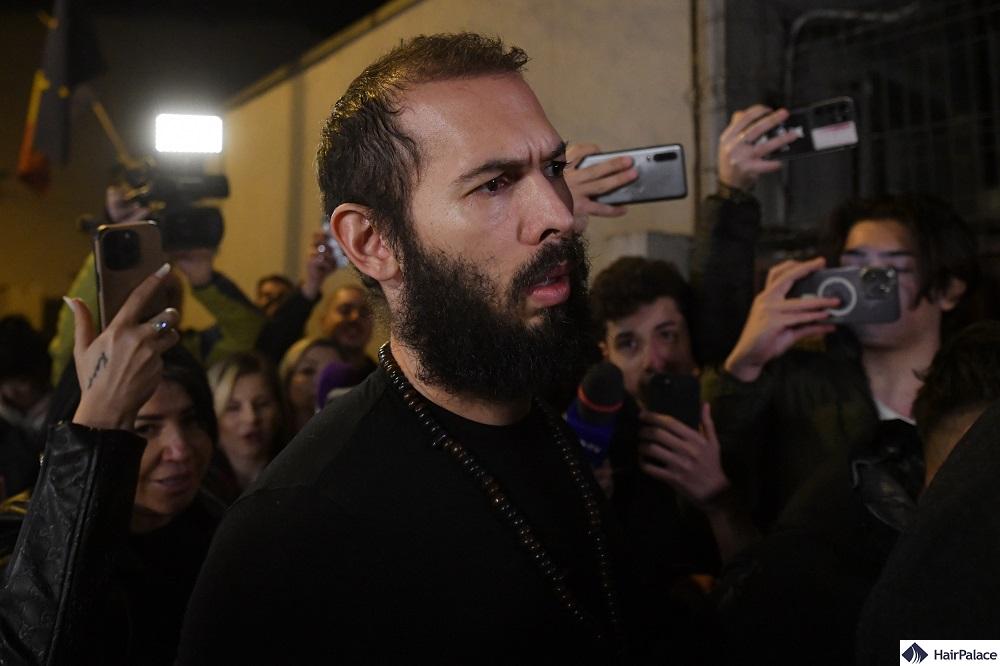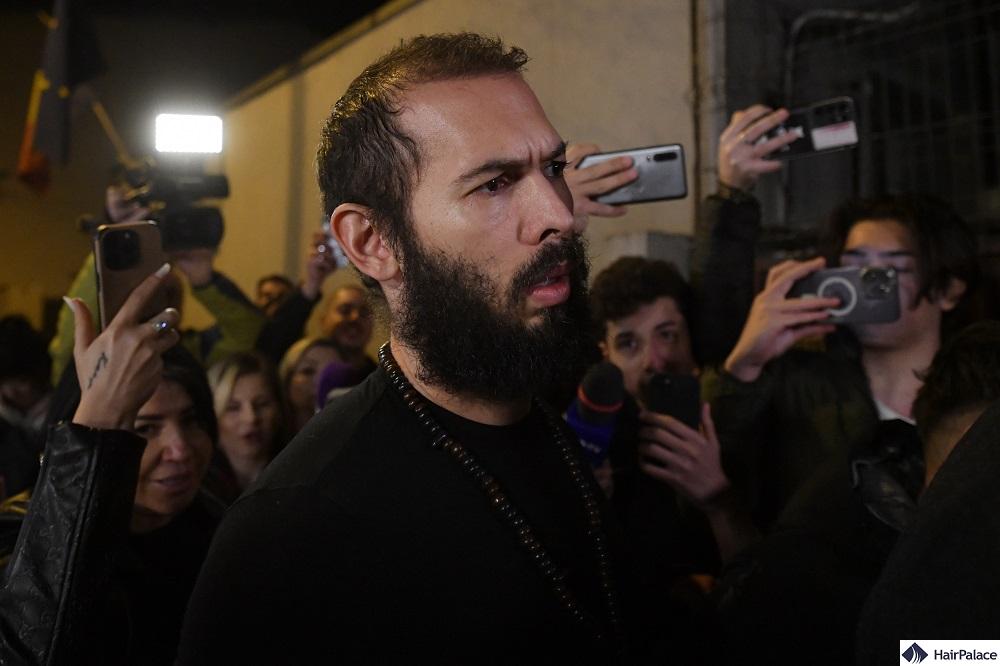 But things quickly changed when the first photos of him emerged. It's not hard to see the massive change he underwent while he was in prison.
Tate had to give up his usually neat appearance and in the absence of proper grooming tools, he grew a long beard along with thin tresses on top of his head.
Andrew Tate hair loss – Is he actually "bald by choice"?
The disgraced influencer previously claimed that he was bald by choice. Tate said he could easily have a full head of hair just like his brother Tristan.
However, the pictures that surfaced from Andrew Tate's trial put this claim into a completely new perspective.
It's pretty clear that Andrew Tate's claims about being bald by choice are completely false. He's most likely shaving his head in an effort to mask his failed hair transplant and hide his bald patches.
Andrew Tate hair transplant results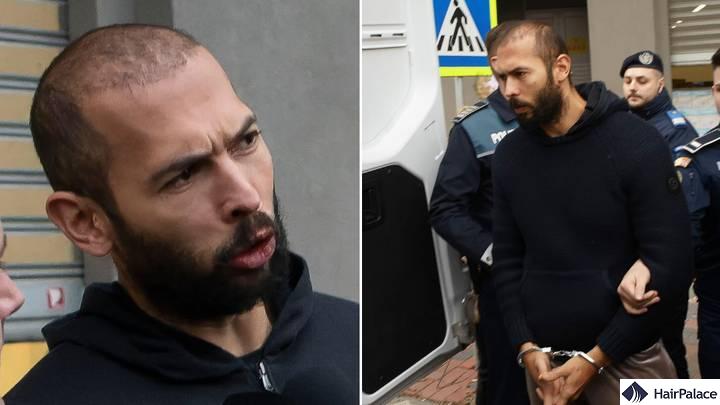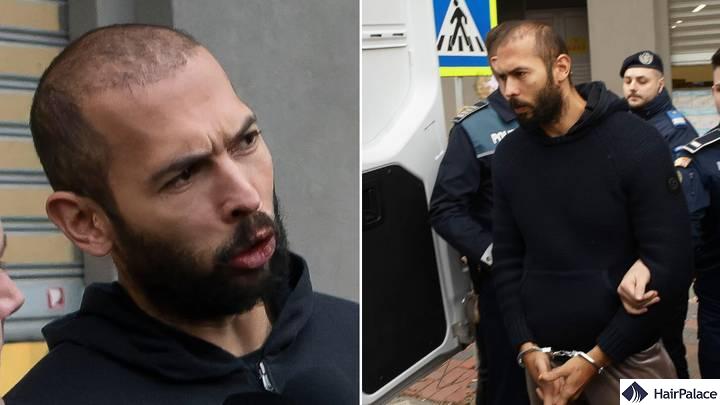 Andrew Tate hair after jail
Some users compared the appearance of this Andrew Tate prison hair to that of a dropped lollipop.
Other social media users simply laughed at the massive difference between his current look and the times when he had a far more neat appearance.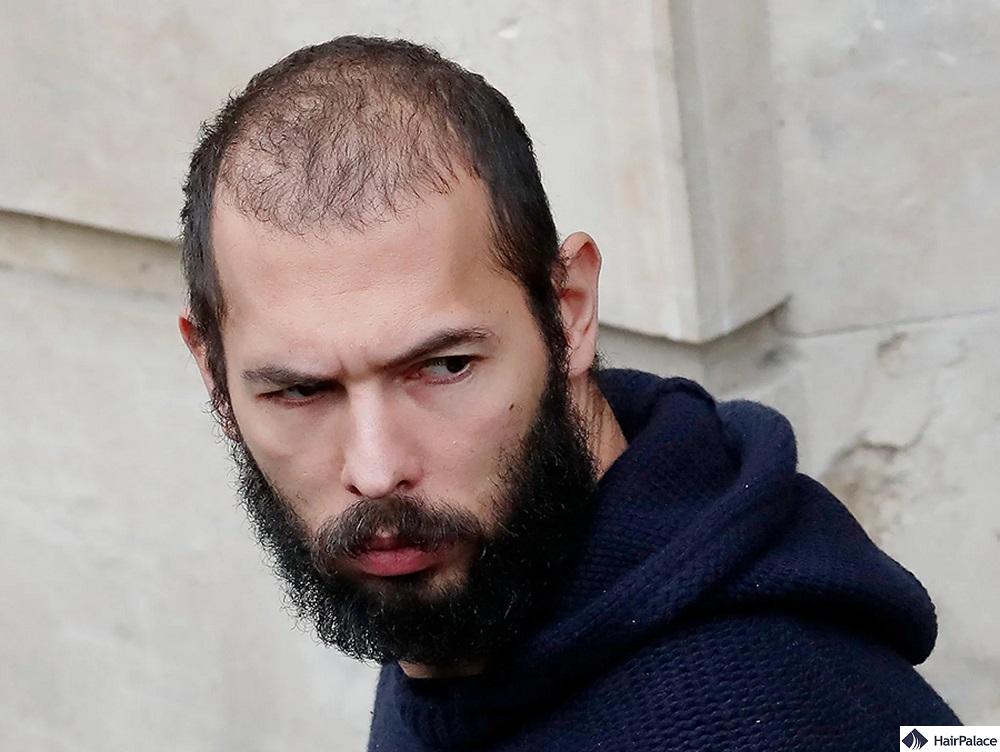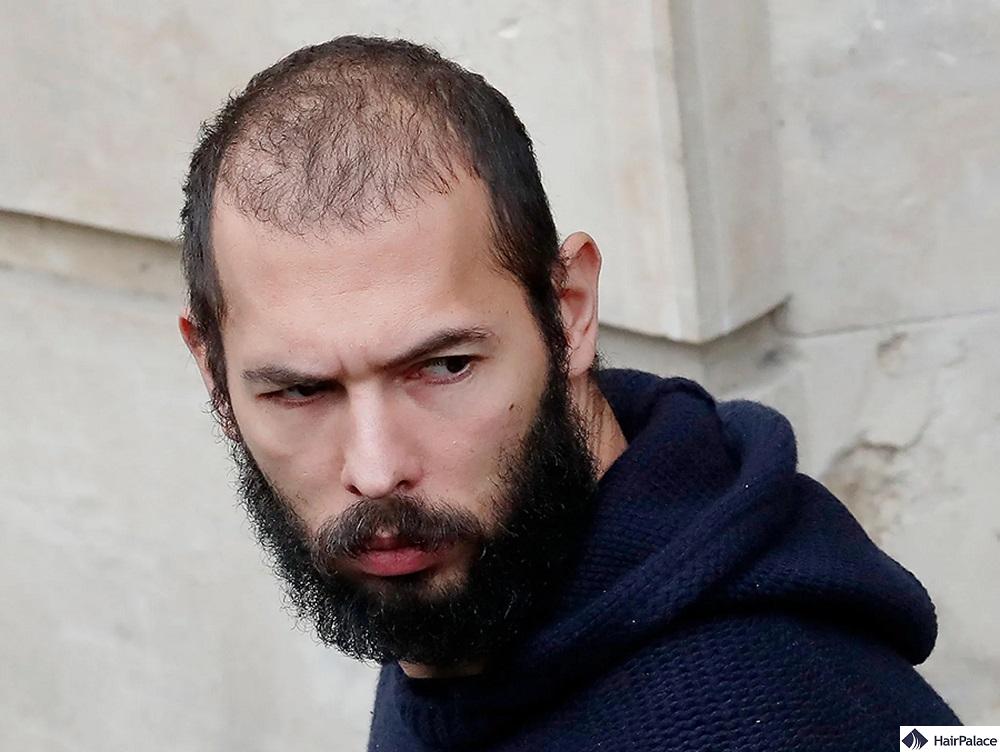 In the pictures that emerged, you see only thin tresses where his alleged "full head of hair" is supposed to be.
This previously unseen Andrew Tate hairline shows the grim results of a badly executed hair transplant.
It's safe to say that the Tate brothers became physically barely recognisable after spending the last few weeks in prison.
What went wrong with Andrew Tate's hair transplant?
It's hard to say whether his lacklustre results were due to malpractice or some other complication. While it's possible that the issue stems from a botch job, it's entirely possible that Andrew simply acted too late.
Hair transplants are limited by the number of available donor hairs that doctors can implant into the bald areas.
It's entirely possible that the frontal region of Andrew's scalp was completely bald by the time he got the procedure. Pair that with a bad donor area and you have a recipe for disaster.
Perhaps the kickboxer lacked an adequate amount of donor hair to cover the whole area affected by his hair loss.
However, it's also possible that his transplant was a success initially, but his hair loss kept progressing which left him with sparse hair growth around the implanted area.
Other celebrity hair transplant stories
FAQ
Where is Andrew Tate now?
Andrew Tate is currently under house arrest at his mansion near Bucharest. The Romanian authorities are keeping him under strict surveillance until there is a final verdict in the case brought against him and his brother.