Rob Brydon Hair Transplant: Are the Rumours Confirmed?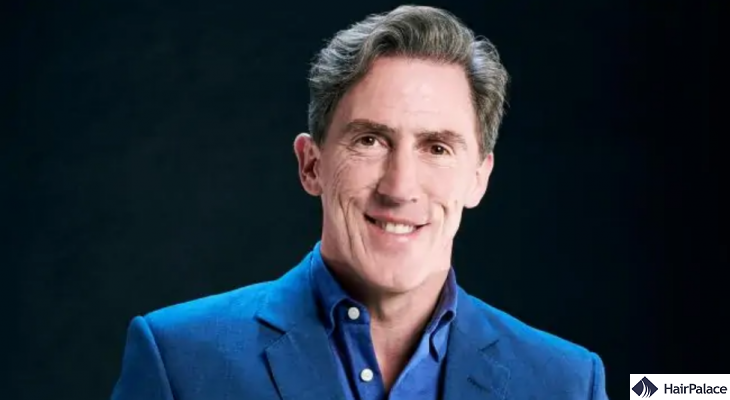 Rob Brydon has gained attention for more than just his comedic talent over the years, as the media has speculated on his hair transformation again and again. As with many other celebrities, Brydon's thinning hair appeared to have become thicker within a short period of time — but was this the result of a hair transplant?
In this post, we'll explore those Rob Brydon hair transplant rumours, the drastic change in his appearance, and the type of treatment he may have chosen.
And we'll even tell you how you can transform your hair with the latest restorative treatments.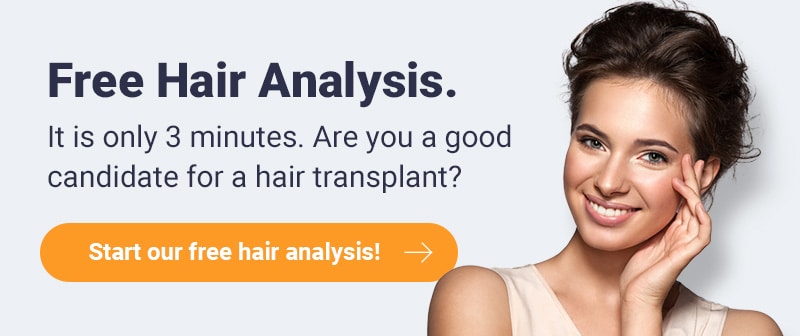 Who is Rob Brydon?
Rob Brydon is one of the UK's foremost comedy actors and television presenters.
He's known for his exceptional work in Gavin & Stacey, Would I Lie to You?, The Trip, and many other popular projects.
The Welshman's career started in the 1980s and over the years, he expanded his portfolio as a writer, producer, and voice-over actor.
He is an honorary fellow of the Royal Welsh College of Music and Drama and in 2013 he was appointed Member of the Order of the British Empire.
When did Rob Brydon have a hair transplant?
The topic of Brydon's hair transplant was covered in brief in a 2009 Daily Mail article, specifically the actor's response to the rumours.
He joked: "For some time now my head has been feeling a lot warmer but I was unable to put my finger on the reason why. I'd like to reassure any concerned readers that I won't rest until I get to the root of this."
He continued: "In the meantime, I'm going to check my height to see if I've got any taller."
He's clearly poking fun at himself and his height, but sheds no light on whether there's truth to the speculation.
The picture below, taken in 2008, clearly shows Brydon's receding hairline. The growth around the back and sides of the head looks healthy, though, which makes him an ideal candidate for a hair transplant.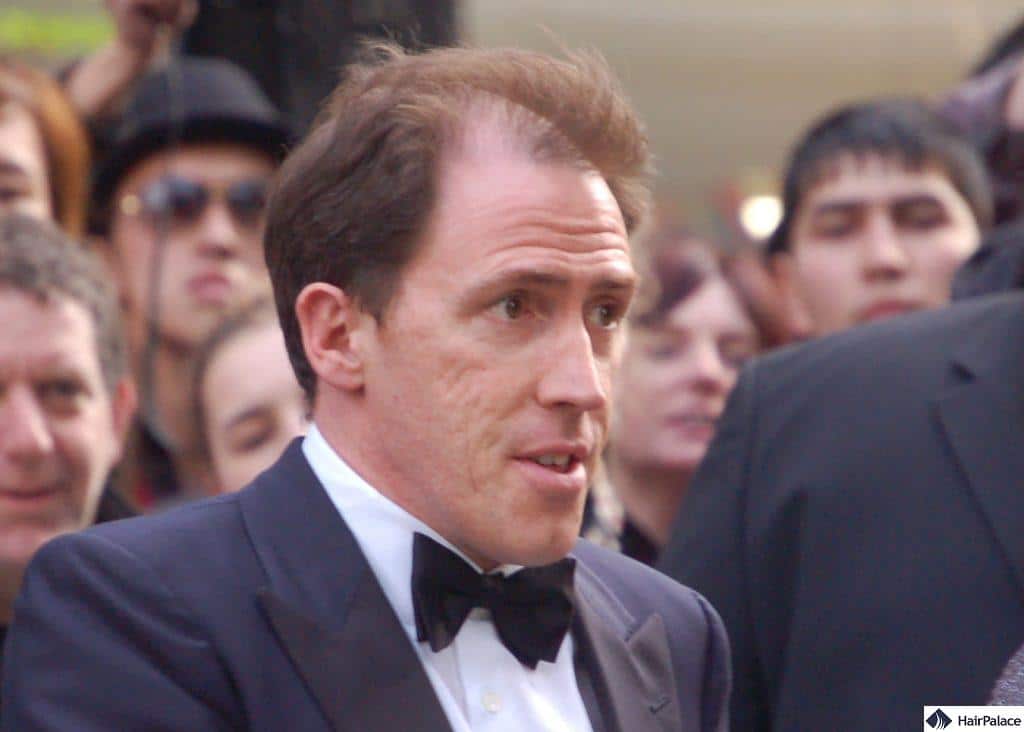 However, the 2010 photograph below shows an obvious change in his hairline. The growth on top of his scalp appears just as dense and strong as that around the sides.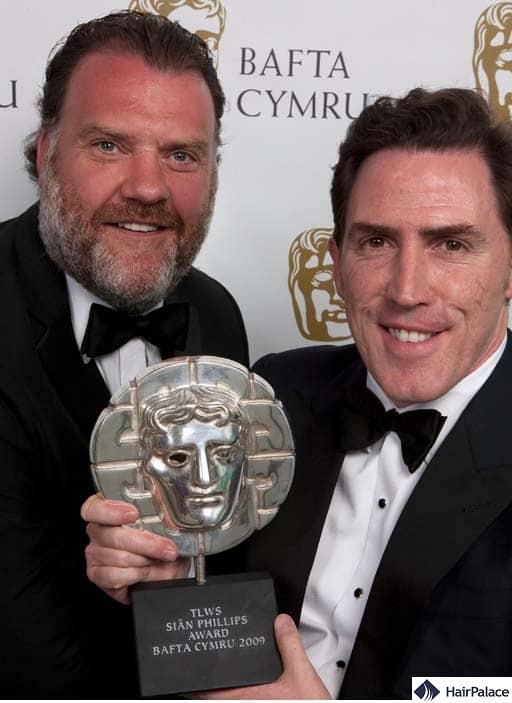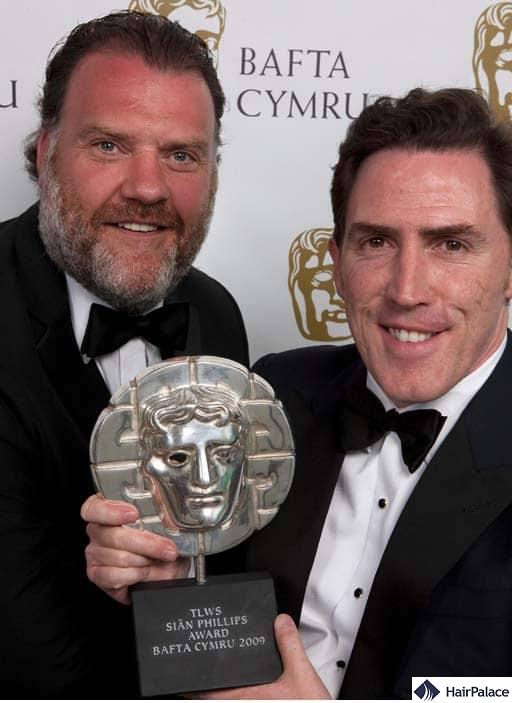 More recent photographs show that Brydon's hair growth remains healthy, more than a decade after his alleged transplant. This was Brydon in 2020: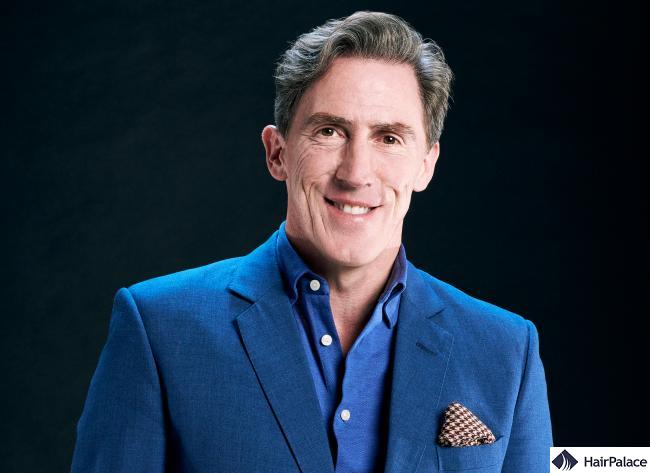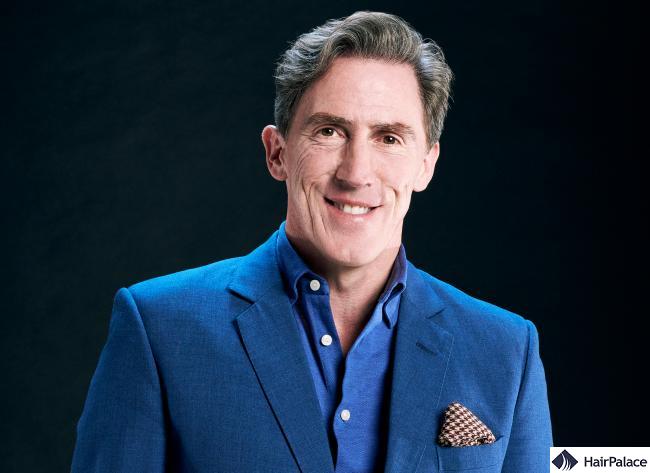 What is a successful hair restoration treatment?
A successful hair transplant creates more density and coverage in thinning or bald areas.
Hair loss can be an incredibly difficult condition, especially when it starts to affect someone in their 20s or 30s. And while certain products claim to offer "miraculous" hair restoration, a cutting-edge hair transplant is the most effective way to cultivate healthier growth.
The below images show a patient's receding hairline before surgery and the remarkable results: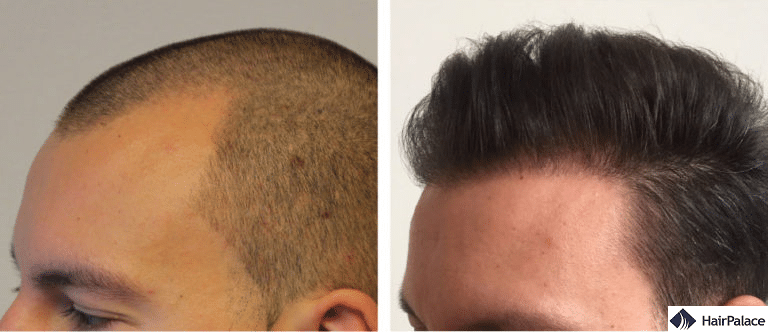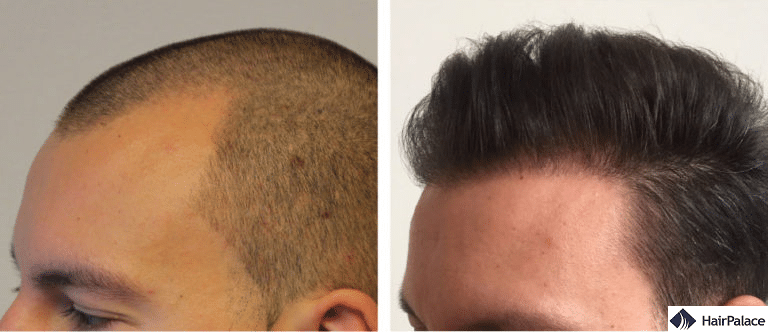 Countless men and women have restored their hair growth with state-of-the-art surgical procedures, just like the man photographed in these images. His hair appears thicker, fuller, and totally natural — it's hard to believe the same person appears in both pictures.
Have the Rob Brydon hair transplant rumours ever been confirmed?
During a 2016 Daily Mail interview, Rob Brydon invited a journalist to inspect his hair when the topic of his alleged transplant arose.
The journalist noted that there was "no sign of trichological jiggery-pokery", while Brydon claims the change in his hairline is due to "inexplicable regrowth".
But if he really did have one, it's unclear why Brydon would choose to lie about his hair transplant.
There's no shame in feeling uncomfortable with hair loss or undergoing a restorative procedure. Many men opt for hair transplant surgery every year, all over the world, for everything from moderate to severe hair loss.
Still, whether Brydon actually underwent a hair transplant or not, his hairline looks fantastic today — and that's the important thing.
What kind of hair transplant did Rob Brydon have?
If Rob Brydon had a hair transplant, it's likely he chose the Follicular Unit Extraction (FUE) technique.This is a popular alternative to the more outmoded Follicular Unit Transplantation (FUT) method.
During FUT procedures, the surgeon cuts a strip of flesh from the back of the head and dissects it, to separate follicular units in preparation for the transplant. These are implanted into incisions across the target area, and will create new hair growth over time.
However, this approach leaves a visible scar on the back of the head, which can limit the patient's styling options following recovery. Anyone who wants to keep the scarring hidden would need to wear their hair longer than they may otherwise choose to.
But that's not the case with the minimally invasive FUE technique: a surgeon takes healthy follicles from the donor areas (the back and sides) before transplanting them into the balding regions on the scalp.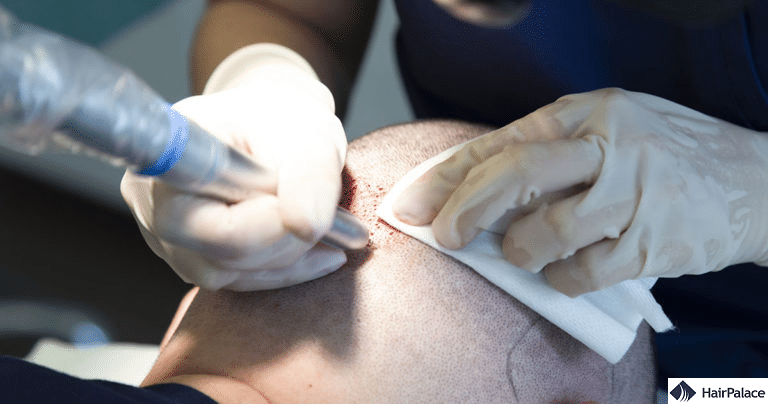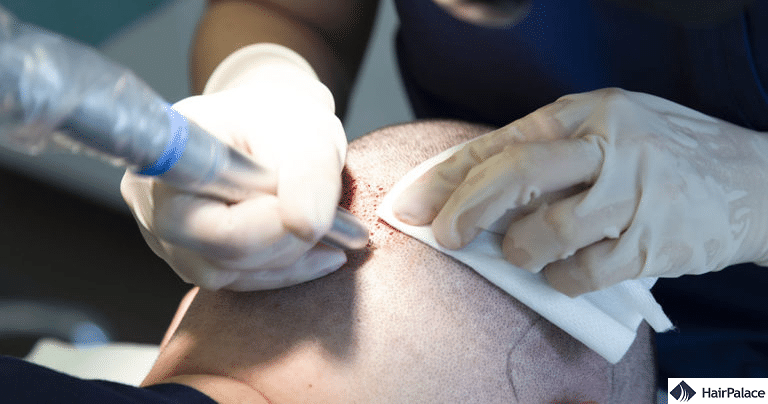 The FUE hair transplant leaves no visible scarring, which explains why the Daily Mail journalist who interviewed Rob Brydon in 2016 would have seen no signs of surgery.
Can you have the same hair transplant as Rob Brydon?
Feel inspired by the Rob Brydon hair transplant transformation?
Well, you can achieve stunning hair transformation with the most innovative surgery available today when you visit HairPalace!
Our doctors utilise the latest FUE2 Safe System and the SafeScribe tool: this makes no incisions and ensures 95 – 100% of implanted hairs grow back.
It includes a depth-blocking device to control the depth of the tool's penetration and leads to a healing process that's 50% shorter than that of the traditional FUE procedure.
HairPalace offers a variety of FUE2 hair transplant packages at highly-competitive rates.
To book your consultation, contact our dedicated team now!
Discover other celebrity hair transplants!
Did you know that Rob Brydon is not the only one who went through a hair restoration procedure? Check out more amazing celebrity hair transplant stories!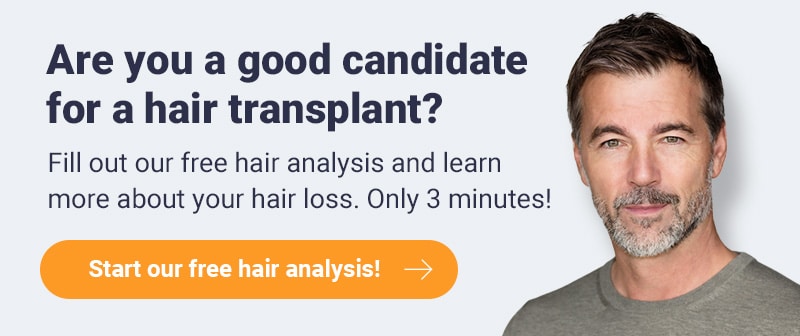 FAQ
Who is Rob Brydon?
Rob Brydon is an actor, television presenter, and impressionist, with a diverse portfolio of work. He's appeared in Gavin & Stacey, The Trip, Marion and Geoff, Would I Lie to You?, and more. 
Did he have a hair transplant?
Photographs taken over the years show a clear transformation in Rob Brydon's hairline. The sudden end of the hair loss affecting the front of his scalp, and the improved growth overall, suggest he underwent a hair transplant.
Did he confirm that he had one?
Rob Brydon has never confirmed that he had a hair transplant. He has claimed that any regrowth that took place is natural.