Lewis Hamilton Hair Transplant: True or False?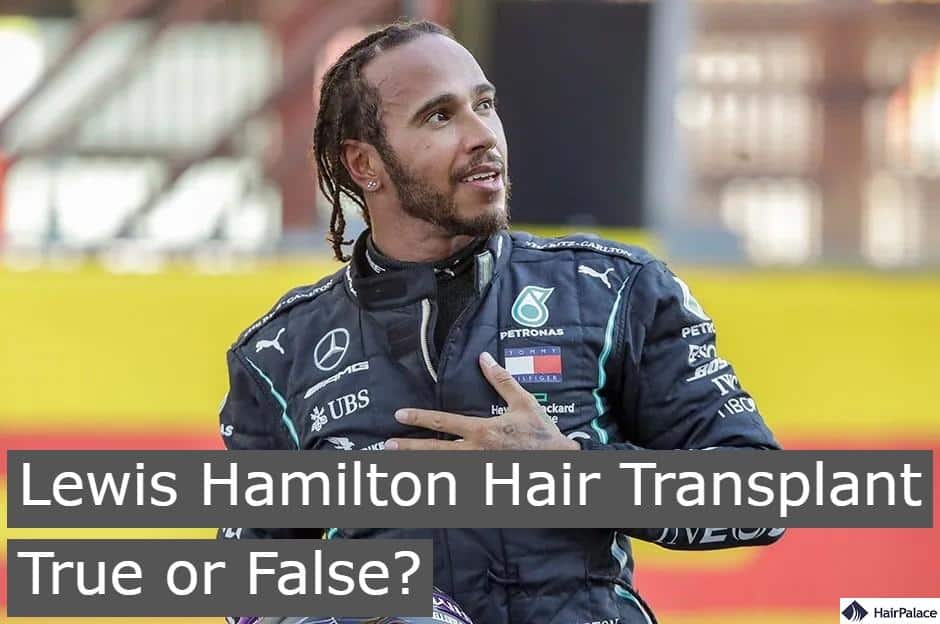 Lewis Hamilton is one of the world's most successful Formula One drivers. Since he started in 2007, Hamilton has driven for McLaren and Mercedes to great acclaim and was the youngest driver to become Formula One Champion in 2008.
As Hamilton is such a prominent figure in the exciting world of F1, his personal life is often the subject of close media scrutiny.
But another common point of discussion is Lewis Hamilton's hair transplant.
Did he actually undergo a hair restoration procedure to bring his hairline back to a more youthful condition?
Let's explore the Lewis Hamilton hair transplant story to find out if the speculation is true, and provide insights into the treatment he may have chosen.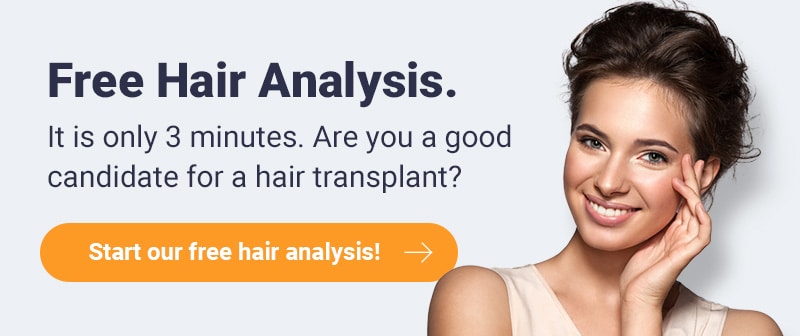 What did Lewis Hamilton's hair look like when he was younger?
Lewis Hamilton's hair has undergone a staggering transformation since he first exploded onto the global racing scene.
Photographs captured in 2007, at the start of Hamilton's Formula One career, show what appears to be early male pattern baldness.
Hamilton's scalp is clearly visible through his hair, which suggests thinning hair and a lack of density.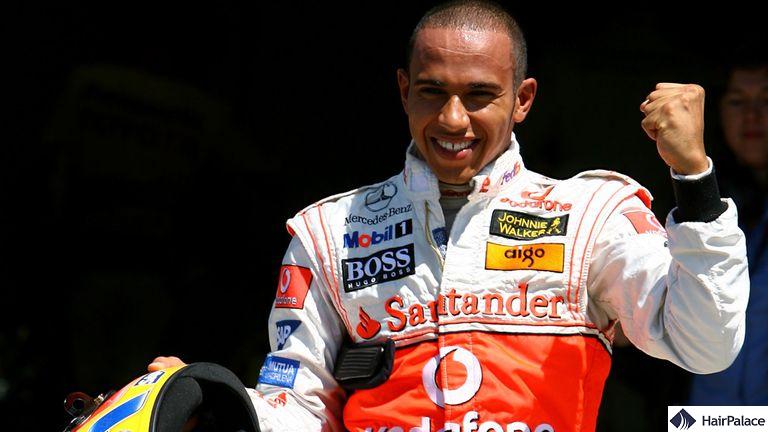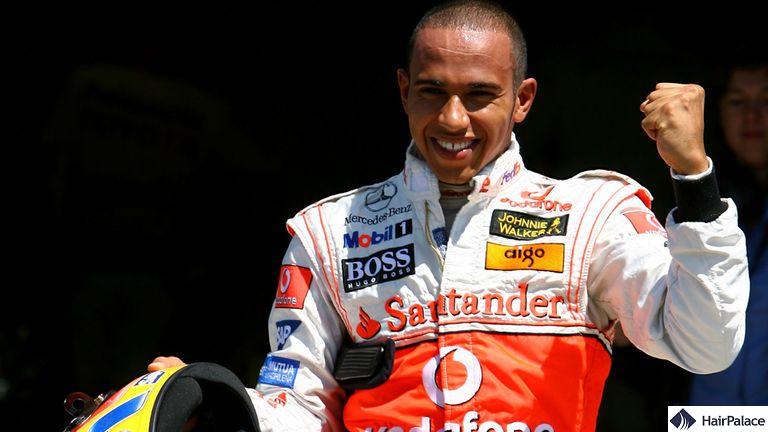 In fairness, this particular Lewis Hamilton hairstyle and the strong sunlight in the image above add to the scalp's visibility.
But the photograph below, taken in 2010, shows that Hamilton's hair appeared to have receded further and become even thinner throughout the intervening years.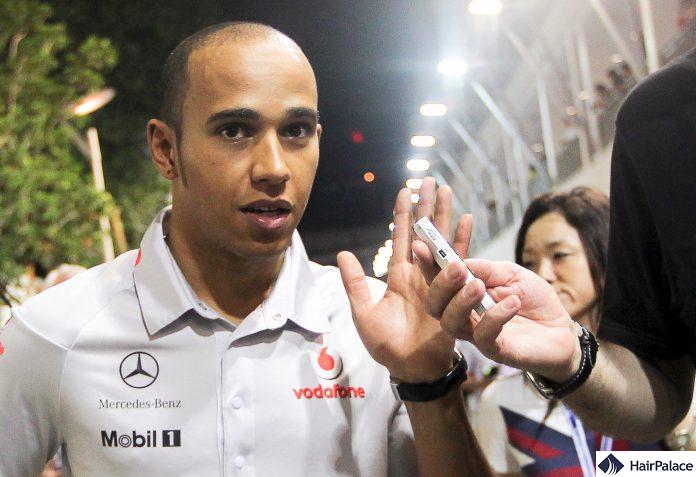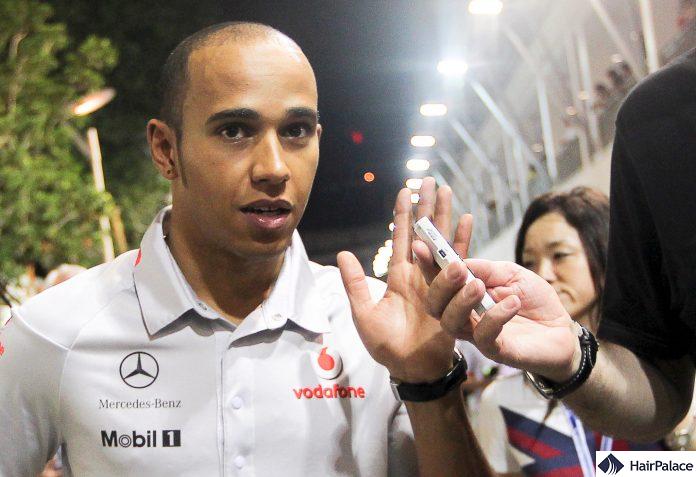 In the earliest Lewis Hamilton hair pictures he was often seen wearing baseball caps. While this may have been purely a fashion choice, it's much more likely that it was done to hide his baldness.
Why and when did Lewis Hamilton start to lose his hair?
Lewis Hamilton's hair loss appears to have started in his early twenties, as the above images show. But why did his hair begin to fall out at such a young age?
According to his own reports, it was a result of bad hygiene practices and the use of bad quality lotions and hotel shampoos.
Plus, the star admitted to washing his hair as much as three times a day, which can have numerous negative effects on one's hair follicles and overall scalp health.
However, it's much more likely that Hamilton's hair loss was due to his family history of male pattern baldness. His father, Anthony Hamilton (pictured below), has a significantly receding hairline.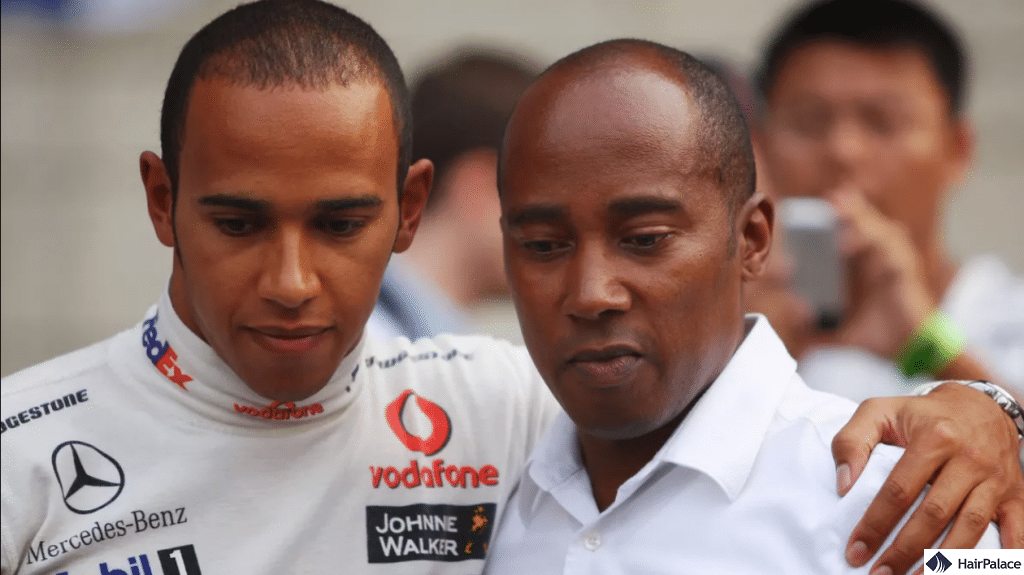 Rumours started circulating in the late 2010s when Hamilton's hairline seemingly made a miraculous comeback.
Internet users were convinced that his curly afro hair was the result of a hair transplant surgery.
In 2017, he wore his hair in braids and had been seen with a looser, wavier style — both a far cry from the thinning style seen years earlier at the start of his career.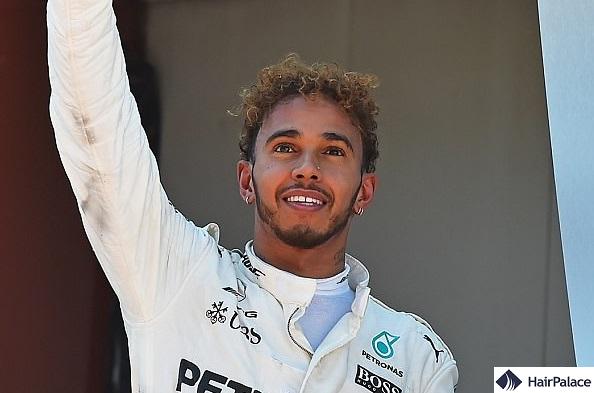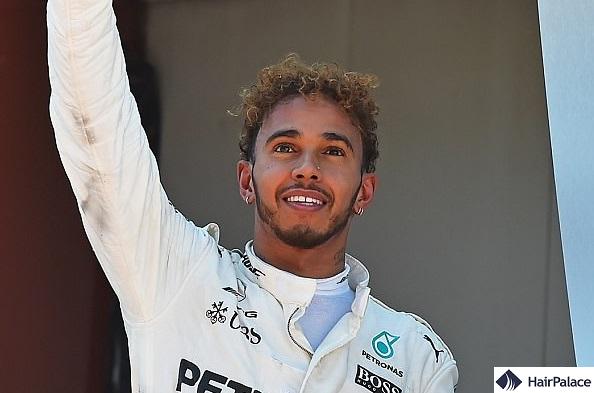 Did he have a hair transplant?
In 2019, Lewis Hamilton's hair transplant made national news after he shared images of his full, thick hair.
But he insisted that hair transplant surgeons had nothing to do with his hair growth and instead attributed the change to washing properly.
He insisted that a specialist told him if he didn't start to take care of his hair properly, he'd go completely bald within a "short amount of time".
However, the change in his hair from the late 2000s to the present day is astounding.
While it's possible that merely embracing a better haircare regimen and washing with quality products played a part in halting his hair loss, it's highly likely that he underwent a hair transplant.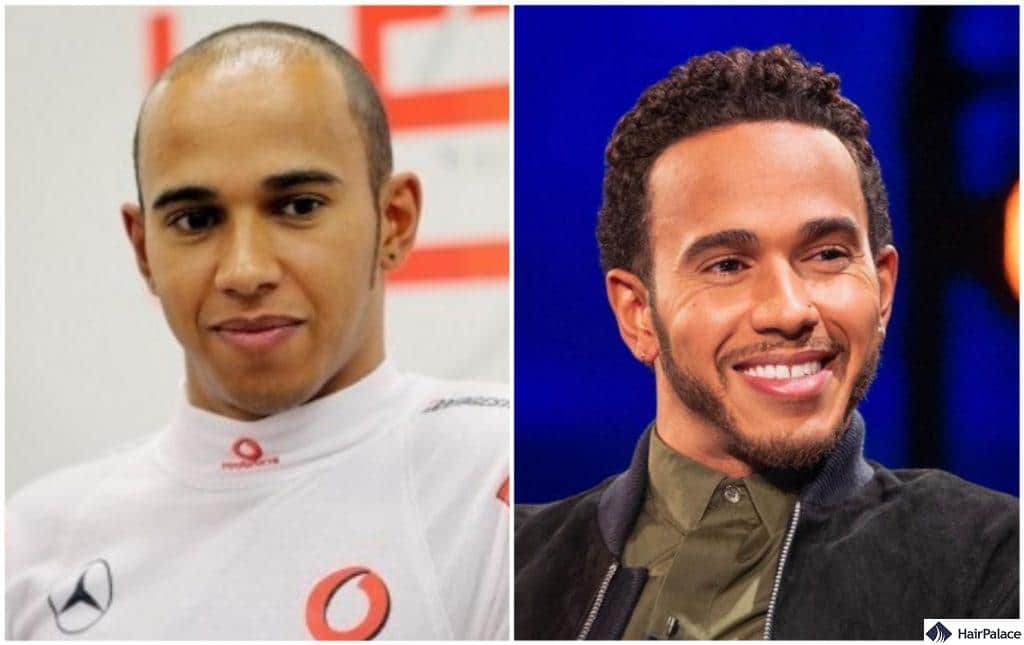 If he did opt for a transplant, it's possible that this was performed during the 2010s.
His success has brought unbelievable wealth, so there's no question that he could have taken advantage of a hair transplant operation.
Could it really be down to just avoiding hotel soap?
Derek from More Plates More Dates digs into the stunning comeback of Lewis's hairline. Could there be any truth to what Hamilton is saying?
Has he ever confirmed the treatment?
Lewis Hamilton has never confirmed that he underwent any hair transplant procedures.
Hamilton claimed that "the right advice" and "good products" had helped to save his locks. He also blamed a lack of "being educated about it" was partially to blame for the poor condition of his hair.
What kind of treatment did he have?
It's likely that the Lewis Hamilton hair transplant involved the hair transplant technique known as Follicular Unit Extraction (FUE), rather than Follicular Unit Transplantation (FUT).
What's the difference?
During a FUT hair transplant, a surgeon removes a strip of flesh from the back of the head and cuts this into grafts comprising multiple follicles.
These are implanted into the thinning/bald area(s) of the scalp to achieve the desired results, and then the wound left by the strip's removal is closed.
FUT leaves a visible scar on the back of the head that must be covered by long hair if the patient wants to keep their hair transplant discreet.
An FUE procedure is minimally invasive, and it's one of the most widely performed hair transplant techniques.
The surgeon removes individual hair follicles from donor areas, using a micro punch for greater precision. No linear scars remain in the treatment area, making the treatment completely invisible to the naked eye.
The cost of FUE treatments varies. Prices at UK hair clinics are typically in excess of £9000 when 6000 hairs are required.
But HairPalace offers the latest FUE2 Safe System hair transplants at our Budapest hair clinic. This is the most effective method available, with 95 to 100% of implanted hairs growing back.
Recovery times are shorter than with other techniques, taking just five to seven days in the majority of cases.
FUE2 hair transplants leave no visible scars and achieve more natural, dense growth.
Feel inspired by the Lewis Hamilton hair transplant story to try our innovative treatment? Contact the HairPalace team today to learn more!
Discover other celebrity hair transplants!
Did you know that Lewis Hamilton is not the only one who went through a hair restoration procedure? Check out more amazing celebrity hair transplant stories!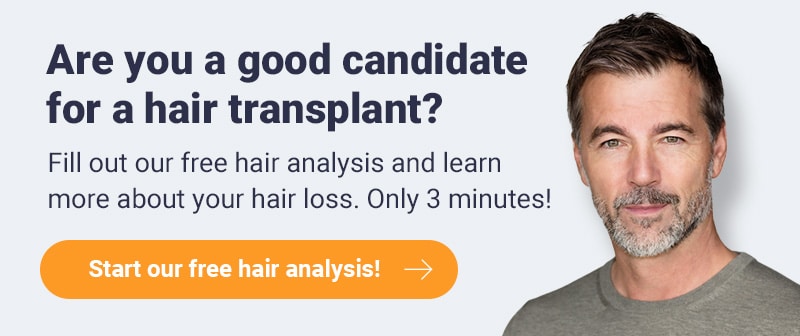 FAQ
When did he start to have hair loss problems?
Lewis Hamilton already appeared to be experiencing hair loss when he made his professional F1 debut in 2007.
Why did he have hair problems?
Lewis Hamilton has blamed his hair loss on washing his hair with bath soap, rather than shampoo, multiple times each day. His father has a clear receding hairline, so the condition could be hereditary.
Did he have a hair transplant?
Lewis Hamilton has denied having a hair transplant. He claims treating his hair better and using quality products led to his impressive hair growth.