The Jude Law Hair Mystery: Did he Undergo Surgery?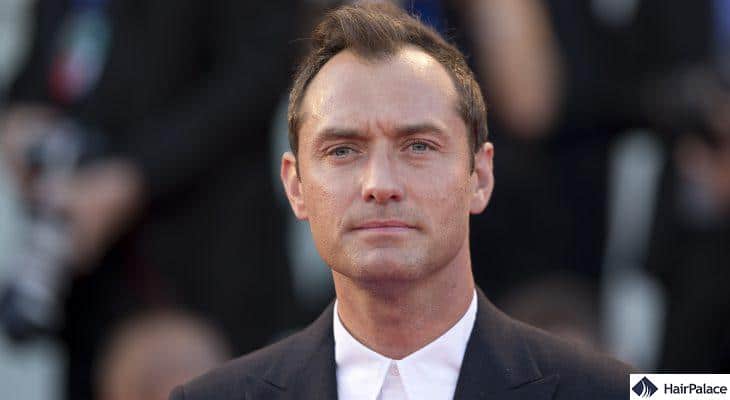 Jude Law is a versatile British actor known for his standout performances in The Talented Mr. Ripley, Closer, Contagion, Artificial Intelligence, Existenz, and I Heart Huckabees.
He's also starred in various television shows, including The Young Pope and The Third Day.
His love life has brought Law's name to headlines numerous times over the years, whether for his divorce from the beautiful Sadie Frost or his subsequent relationship with the equally beautiful Sienna Miller (both accomplished performers in their own right).
But there's another key reason the media has taken such fervent interest in him: his hair loss.
And this leads us to the Jude Law hair mystery — did he have a hair transplant or not?
In this post, we'll explore the changing state of Law's hair, his hair loss, and more!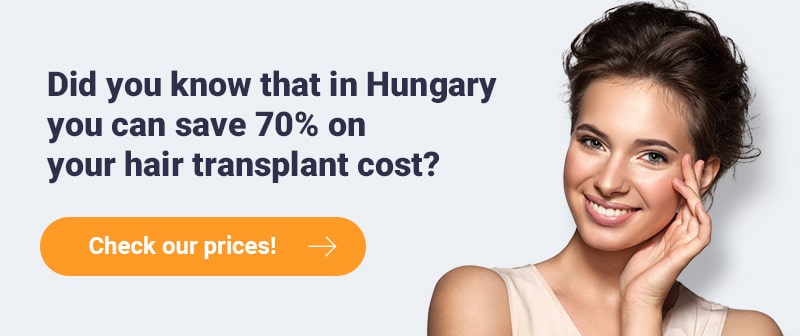 Jude Law's iconic hairstyles through the years
In 1999's The Talented Mr. Ripley, one of Jude Law's most well-known roles, the actor sported a dashing blonde hairstyle that might best be described as "foppish".
It looked strong, healthy, and dense. However, it's clear that Law had a mature hairline exacerbated by his widow's peak.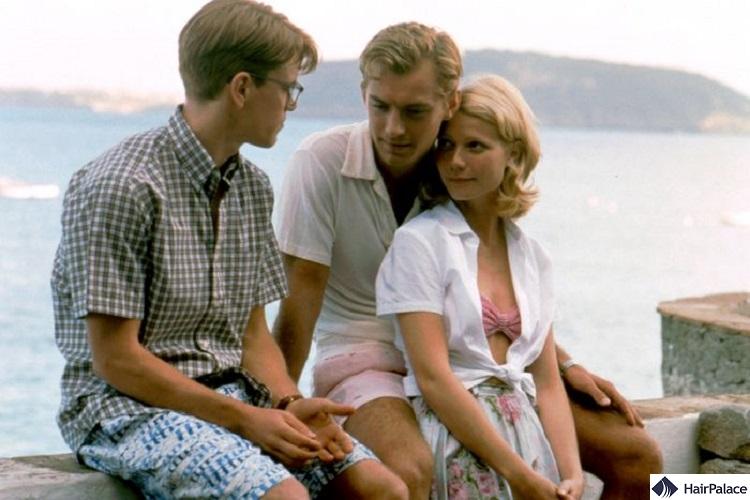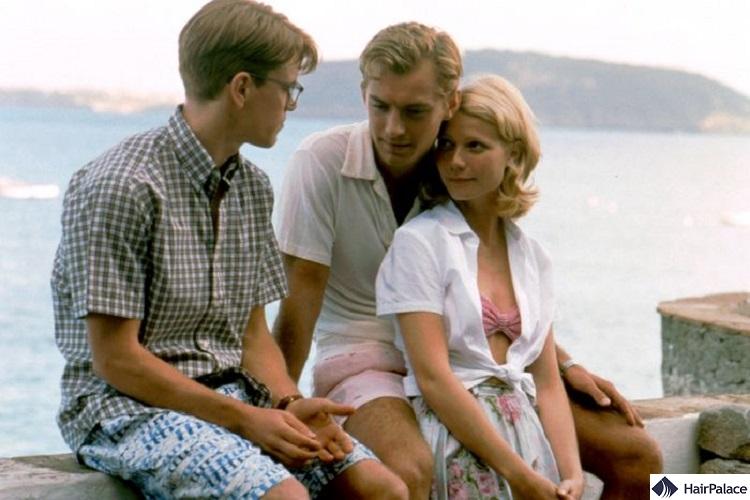 In the early 2000s, Law opted for a fashionably messy style, typically with blonde highlights.
He was firmly in hearthrob territory during this period, which made him an ideal choice for the 2004 remake of Alfie.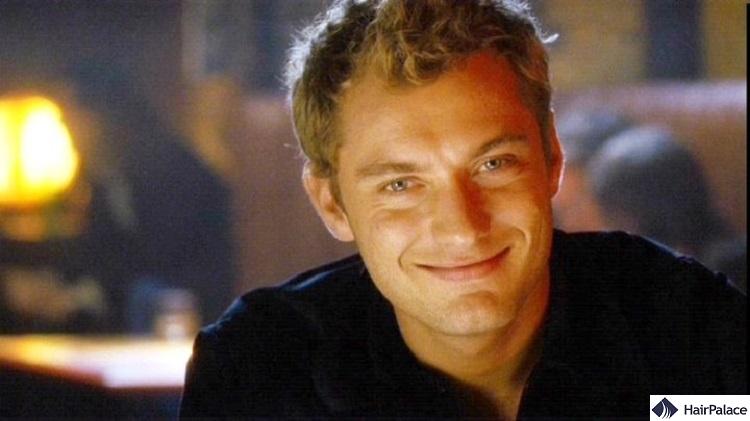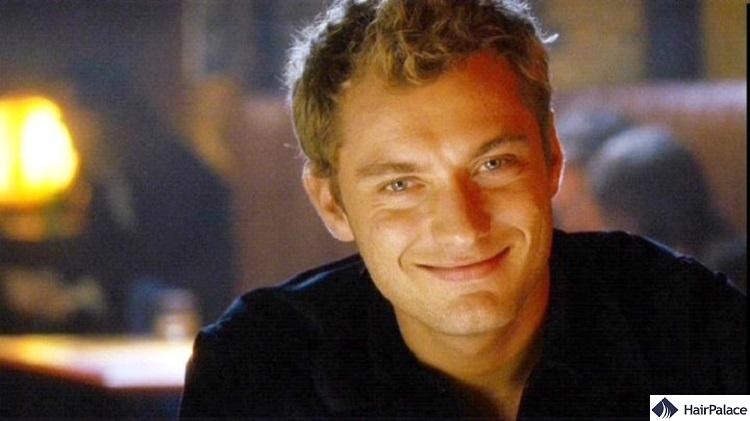 He wore a foppish style again in the period sci-fi adventure Sky Captain and the World of Tomorrow, also in 2004.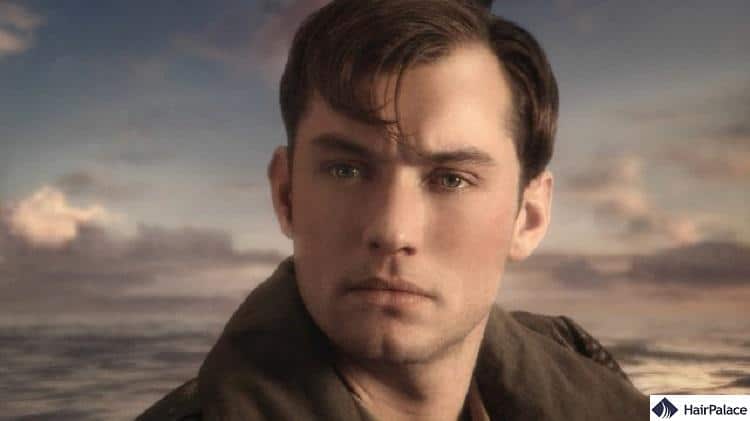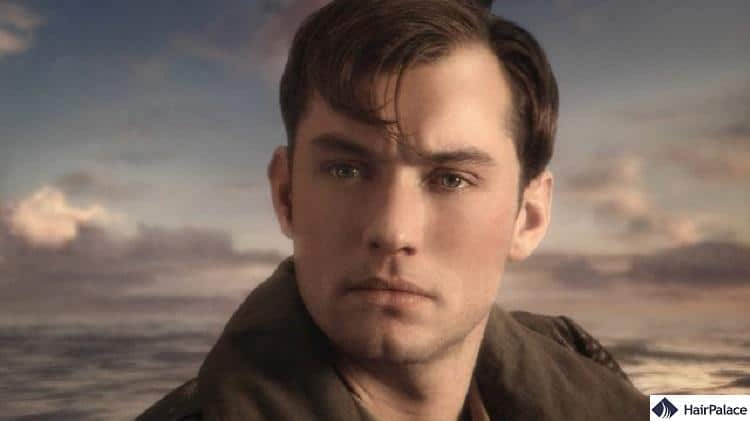 His hair was longer and more unkempt than before in 2007's My Blueberry Nights.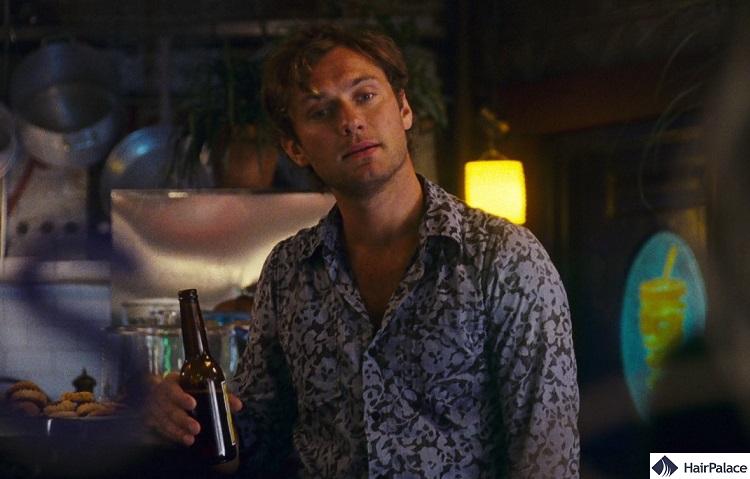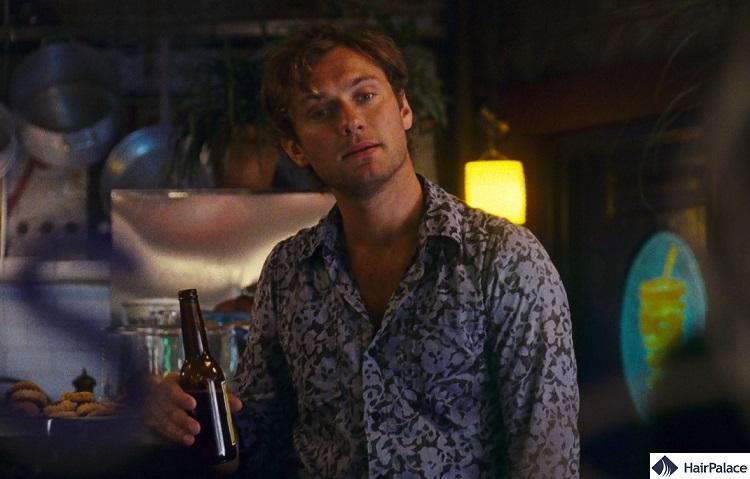 But by 2010's Sherlock Holmes, Law's hair was significantly shorter.
It's unclear whether his mature hairline had receded further, but his hair still appeared to be fairly dense in this movie.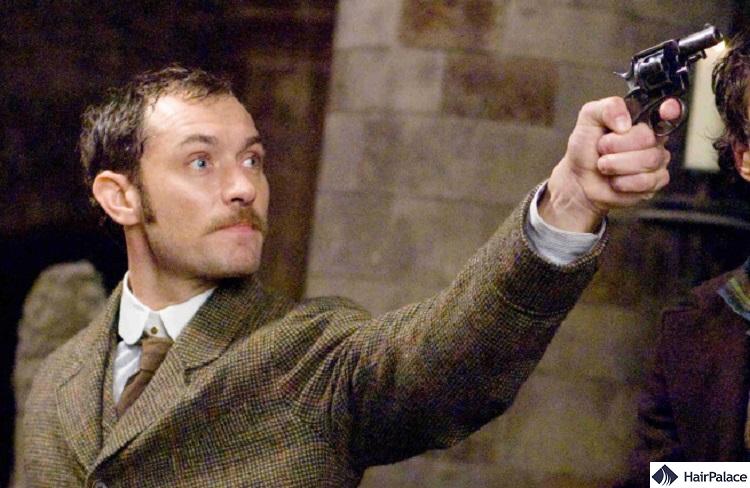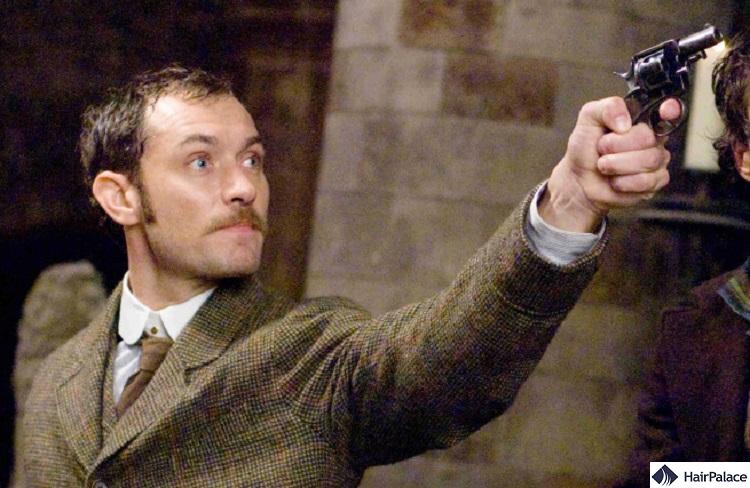 Jumping ahead to 2014's Black Sea, Law's hair loss — and that widow's peak — had become more pronounced.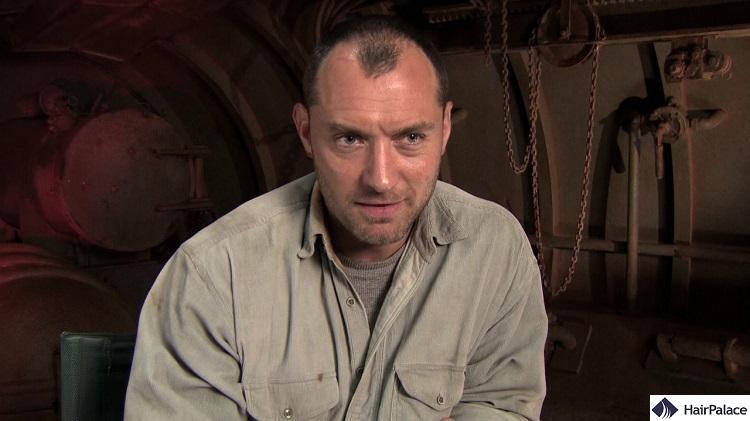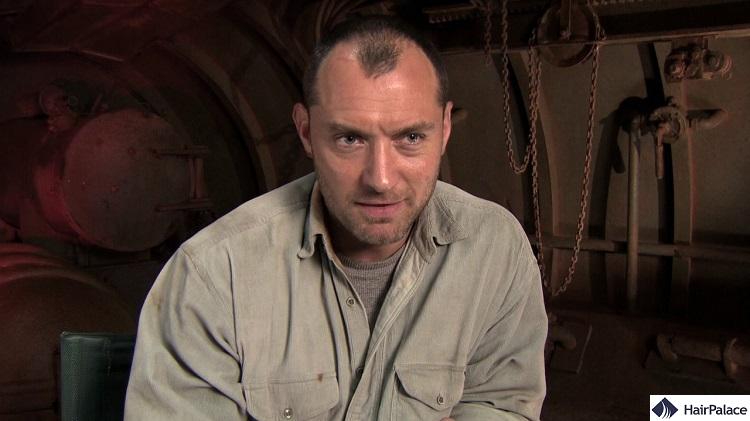 In 2015's Spy, his hair was longer and appeared thicker, though it's likely this was a hairpiece.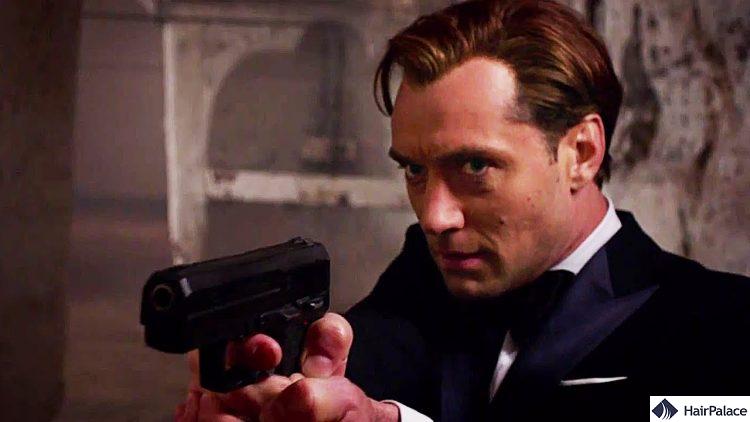 In 2018's Fantastic Beasts: The Crimes of Grindelwald, Law's hair looked thick and strong, though his hairline was clearly as high as ever.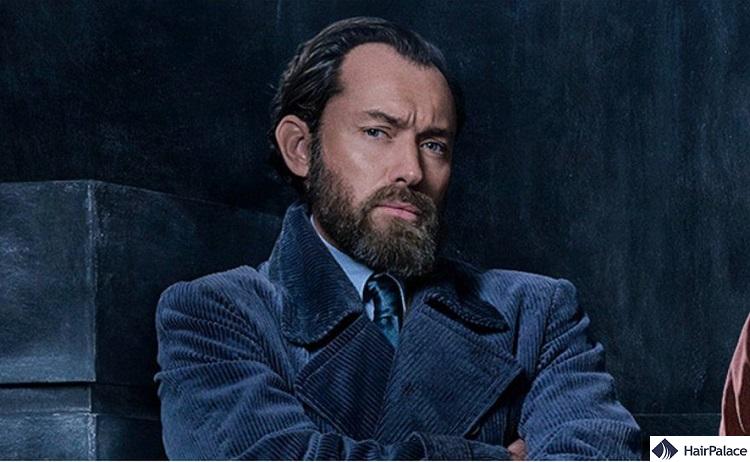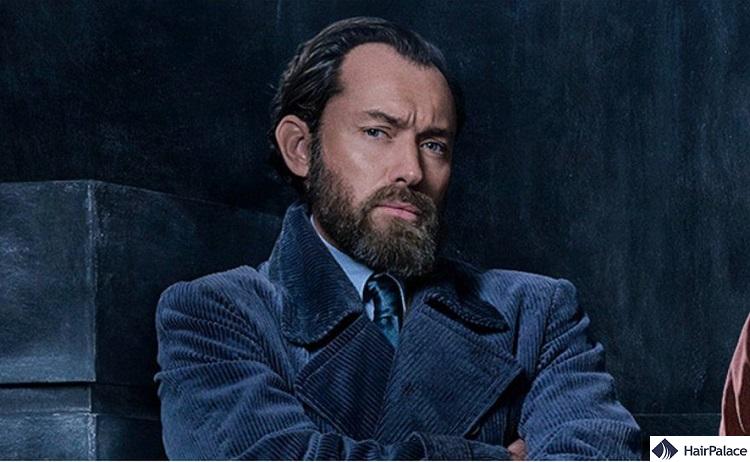 And as of 2020's The Third Day series, Law's hair was messy and thick, but no more so than before.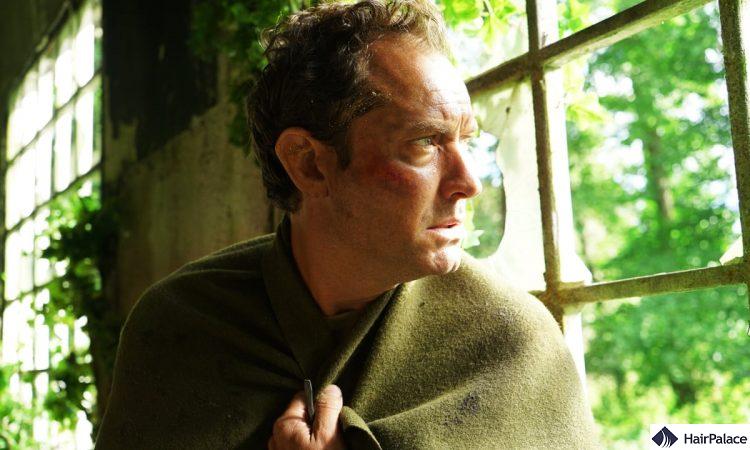 When did Jude Law start to have hair loss problems?
Jude Law appears to have had a mature hairline for as long as he's been in the public eye (see the below image from 1994's Shopping).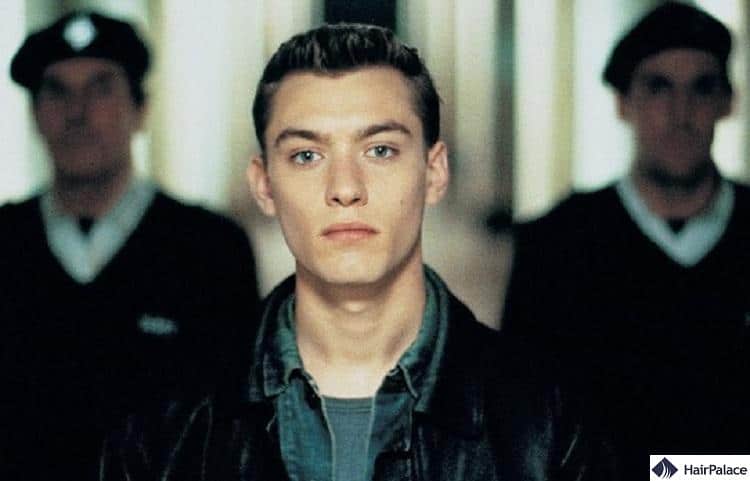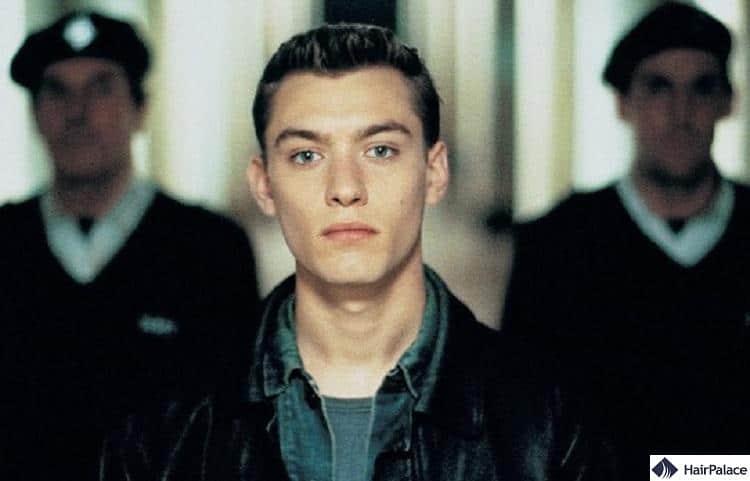 His hairline has continued to recede, though, making his widow's peak more noticeable over time. By 2013, it appeared that Law's hair loss had reached a new point of severity.
The hairline started much further back on his scalp and the widow's peak was almost an island.
How did he manage to solve his hair problems?
It seems that the actor has accepted his hair loss. In an interview with iO Donna, the topic of Jude Law hair loss was confronted head on — and he claims that he feels "great" in his skin now that he's middle aged.
Did he have a hair transplant or not?
There's little evidence to suggest that there's any truth to the Jude Law hair transplant rumours, though his hair density does appear to have fluctuated over the past decade.
However, it's possible that his hair in 2014's Black Sea looked much thinner and receded because it was so short.
By wearing his hair longer in Captain Marvel, Fantastic Beasts: The Crimes of Grindelwald, and The Third Day, Law might have found it easier to hide the extent of his receded hairline.
If Law did undergo a hair transplant, though, it's possible that he chose a Follicular Unit Extraction (FUE) method over a traditional Follicular Unit Transplantation (FUT).
Numerous other celebrities have benefited from a FUE treatment, such as James Nesbitt and Antonio Conte, so Law would be in good company.
FUE involves extracting healthy hair follicles from the back and sides of the head (the "donor areas").
These are implanted into the thinning/balding spots to cultivate new growth over the following 12 – 18 months.
This treatment technique causes no visible scarring in donor areas.
But that's not the case in FUT procedures, during which surgeons remove a strip of flesh from the back of the head to harvest follicles.
This leaves a visible scar a few inches wide and limits the patient's flexibility to wear their hair short, if they want to keep their surgery discreet.
HairPalace's doctors use the cutting-edge FUE2 Safe System method to achieve exceptionally natural, seamless results.
There's no visible scarring and 95 – 100 percent of hairs will grow back.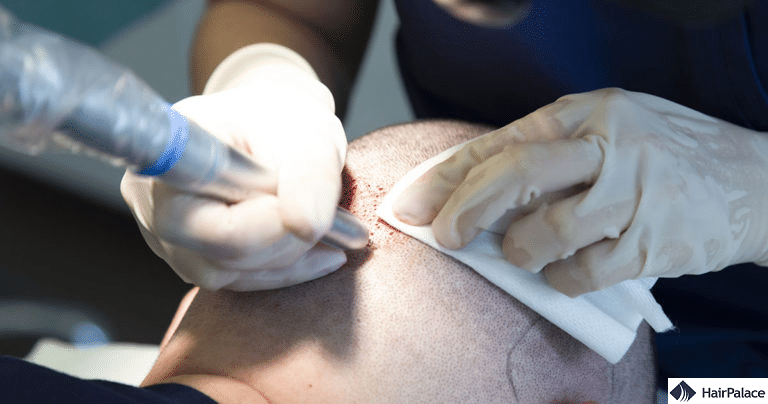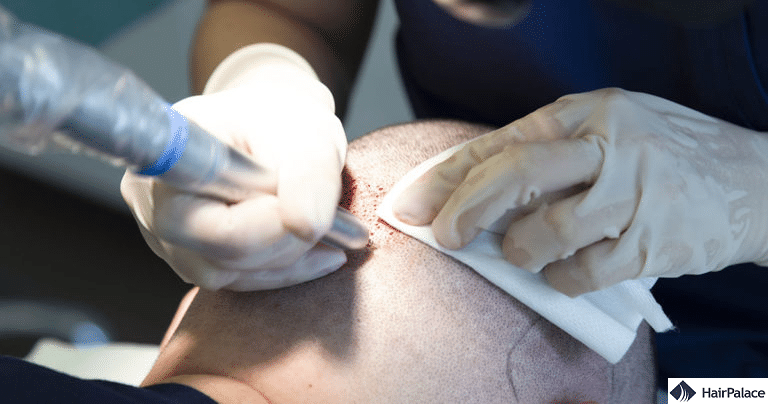 People may wonder why the Jude Law hairline wasn't lowered if he did undergo a hair transplant.
And that's a valid point: a skilled surgeon could have brought it down to create a fuller effect.
However, if Law wanted to keep his treatment private, a sudden shift in his hairline's position could have attracted more media attention than he would like.
Ultimately, though, it's unclear whether Law has had a hair transplant.
But he would be an ideal candidate: he has healthy hair growth on the back and sides of his head, so surgeons could harvest follicles from these donor areas effectively.
If you want to discuss your own hair restoration options with HairPalace's specialists, get in touch with our team now to book a free consultation!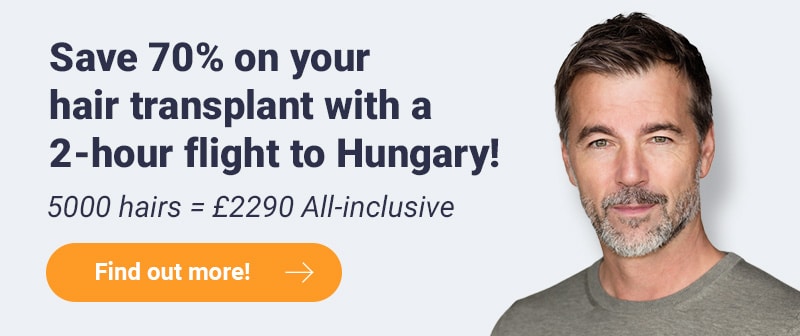 FAQ
What were his most famous hairstyles?
Some of Jude Law's most famous hairstyles include his stylish cut in The Talented Mr. Ripley, his messy highlighted style in Alfie, and his longer, more flamboyant look in I Heart Huckabees. His hair often changes drastically from one film to the next.
When did he start to go bald?
Jude Law appeared to have a fully mature hairline by his early to mid twenties. This receded a little more over subsequent years, and his hair loss was particularly noticeable by 2013 – 14.
Did he have any kind of hair treatment?
There is no evidence to suggest Jude Law had a hair treatment or hair transplant, though it is possible.