Jamie Laing Hair Transplant: What Kind of Treatment did He Have?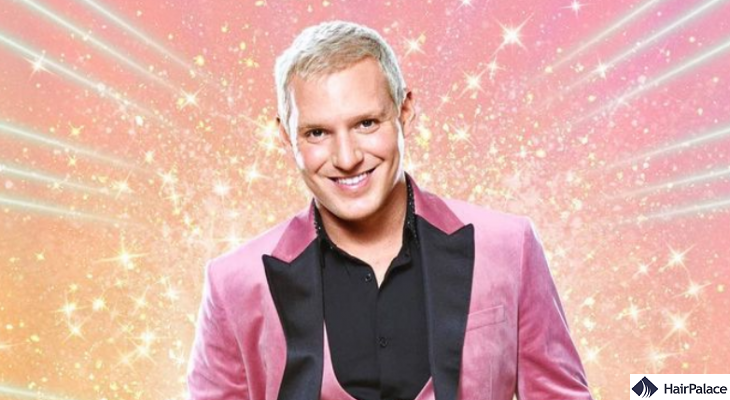 As one of Laing's most distinctive features is his bright blonde locks, the story of his hair transplant journey received widespread coverage in the media.
But did Jamie Laing really undergo a hair transplant? And if so, what kind of treatment did he choose?
In this post, we'll take a closer look at Jamie Laing's hair transplant journey, its results, and more!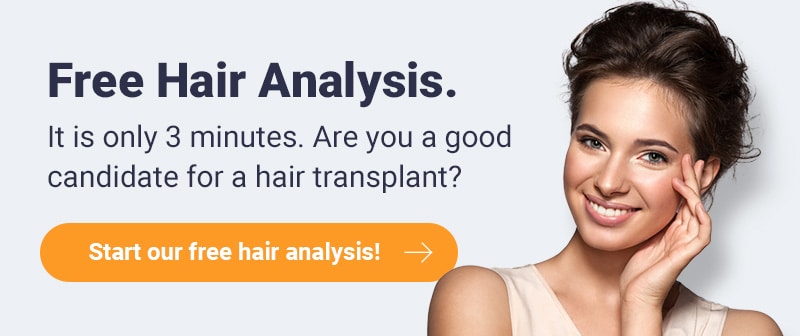 Who is Jamie Laing?
Jamie Laing is best known for appearing in the Made in Chelsea reality TV show, one of the UK's most extensive structured reality television series, though he's branched out into other areas in recent years.
He founded Candy Kittens, a 100% vegan candy brand in 2012. Interestingly enough his ancestor, Sir Alexander Grant invented the McVities digestive biscuit back in the 1890s.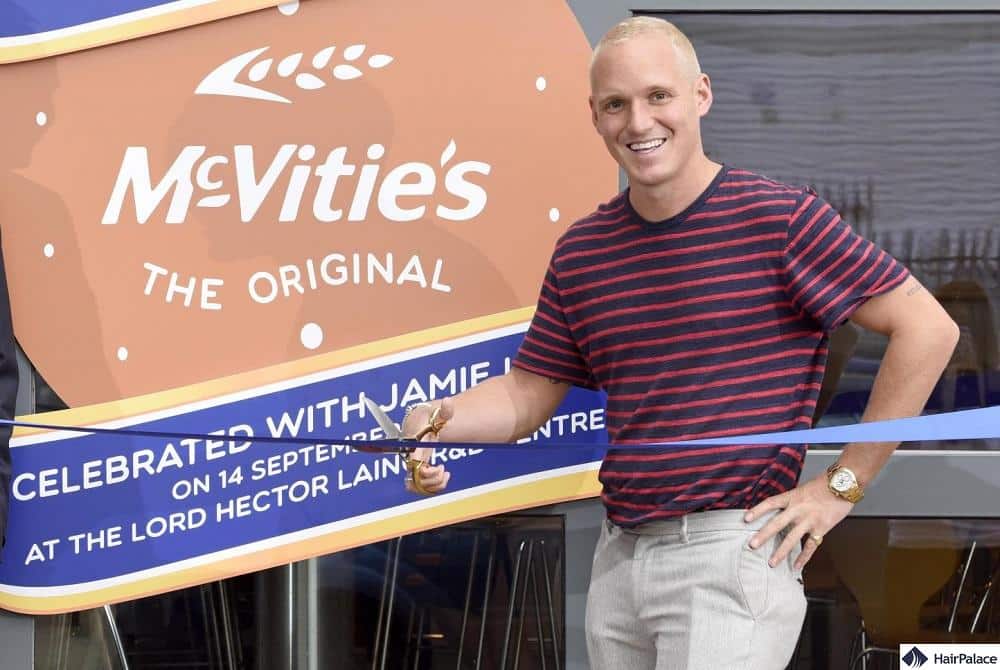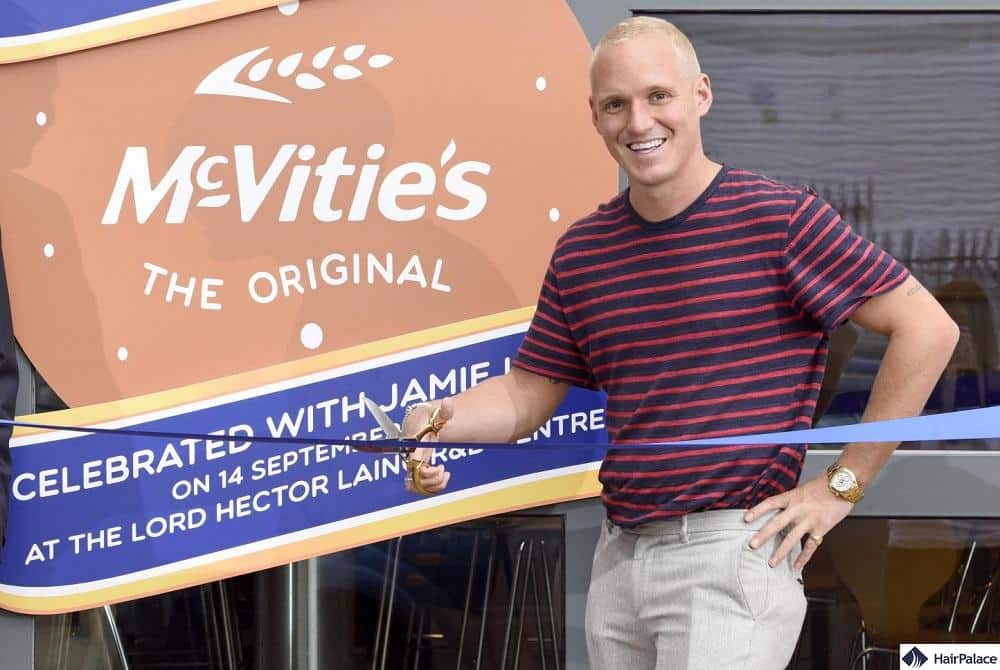 In 2020, he reached the final of Strictly Come Dancing with his dance partner Karen Hauer, after a foot injury forced him to pull out of the previous series.
Laing has also appeared on Celebrity Hunted, Hollyoaks, and more. He has two podcasts, Private Parts and 6 Degrees from Jamie and Spencer, with his Made in Chelsea co-stars Francis Boulle and Spencer Matthews respectively.
The Jamie Laing hair transplant – Did he really have one?
The short answer is yes, Jamie Laing did have a hair transplant in 2018.
Unlike some other celebrities who have opted for hair transplants, Laing chose to be incredibly open about his experience. He joins the likes of James Nesbitt and Wayne Rooney, both of whom have been frank about their hair loss struggles. Nesbitt, in particular, has credited his amazing hair rejuvenation with helping him win more leading roles.
According to the Strictly Come Dancing star, he's been losing hair from his late teens. He said, "My hair issues started, I reckon, when I was about 19, 20…I started to recede, and that's when you start to, sort of, lose that Jude Law look, but, unfortunately, I wasn't as good looking as Jude Law, and I was probably a lot shorter…And I wasn't an A-list Actor. So, I had a lot of things not going for me."
The Made in Chelsea star's hair transplant journey began with a fairly ill-judged comment from his friend and fellow Made in Chelsea star, Francis Boulle, who told him he "looked old" compared to his then-girlfriend Heloise Agostinelli (just 19 at the time, more than a decade younger than Laing).
In 2018, Laing appeared on Made in Chelsea after his transplant: the new hairline was clearly visible thanks to his shaved head. The post-treatment growth was still some way from coming through, but it was obvious that his hair would look significantly more youthful in the future.
Did he really need a hair transplant?
Was the Jamie Laing hair transplant procedure really necessary?
By studying pre-treatment photos of Laing, it's clear that his hairline had receded over time even though the hair on top of his scalp appeared healthy. This is a far cry from, say, Wayne Rooney and Jason Gardiner, both of whom had experienced severe hair loss.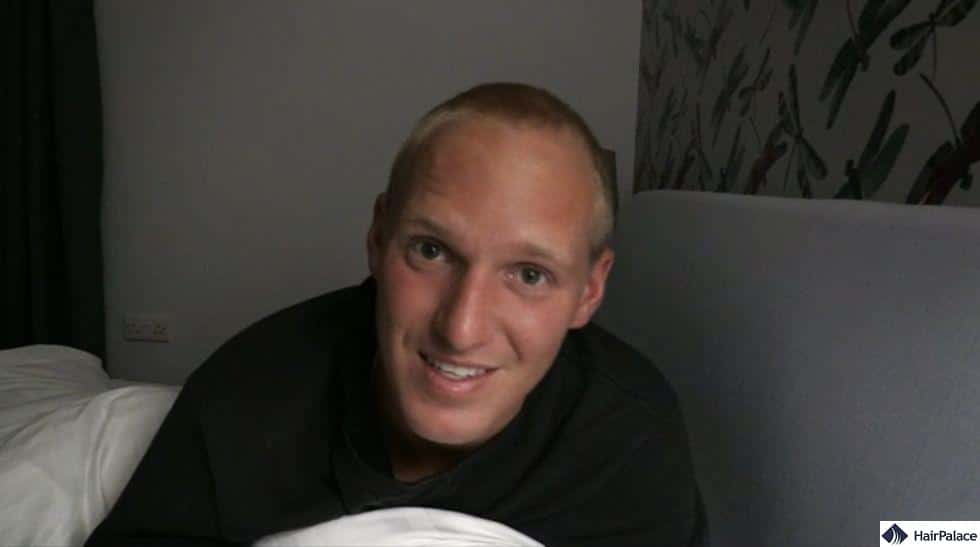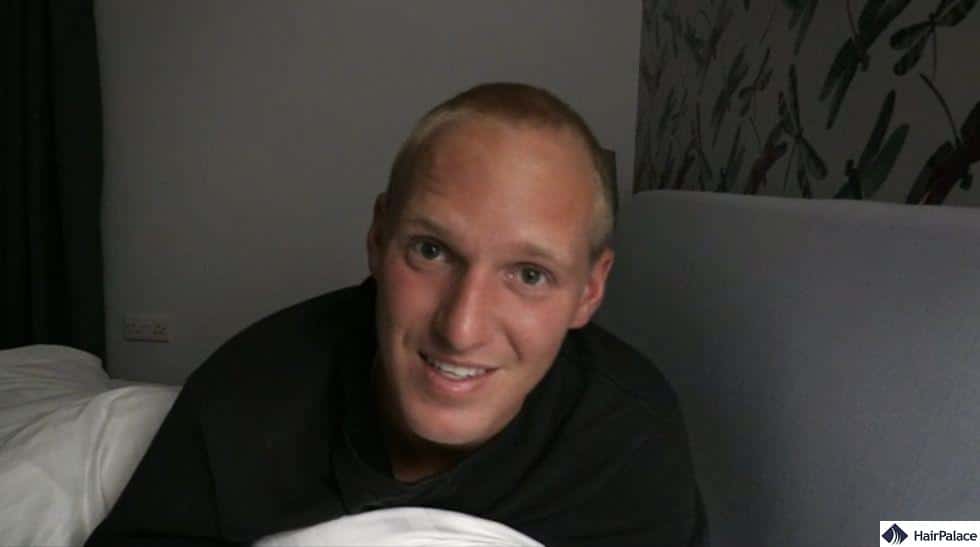 But he felt strongly enough about the condition that when his friend decided to go to a hair clinic in 2018, Laing went along with him. Laing claims that when he arrived at the clinic and removed his hat, the experts told him he didn't need surgery.
As he was there, though, Laing felt treating his hair loss was still worthwhile and went ahead with the surgery regardless.
On his podcast, Private Parts he discussed his surprise when he discovered how long hair transplants take, and how many months it would take to fully regrow his hair afterwards. Both can vary from case to case, but the Jamie Laing hair transplant surgery lasted for eight hours and his regrowth was projected to take a whole year. The Made in Chelsea star was also stunned to learn that the procedure is non-reversible.
However, the Made in Chelsea star's results were fantastic — his hair looked fuller and more youthful when he appeared on Strictly Come Dancing.
What kind of treatment did he have?
It appears that a Follicular Unit Extraction (FUE) method was chosen for the Jaime Laing hair transplant procedure.
An assumption that is reinforced by the picture below, where we can clearly see where the new follicles were placed by the hair transplant surgeon.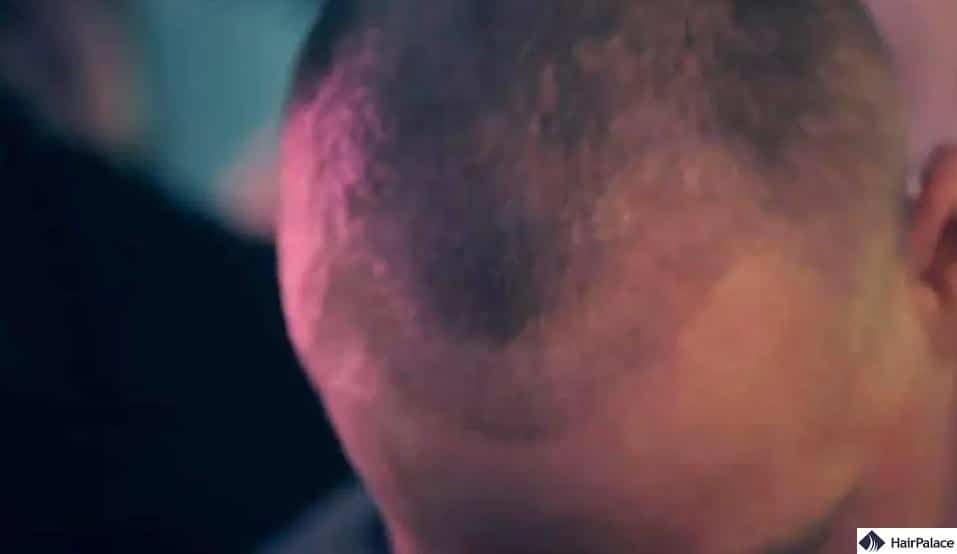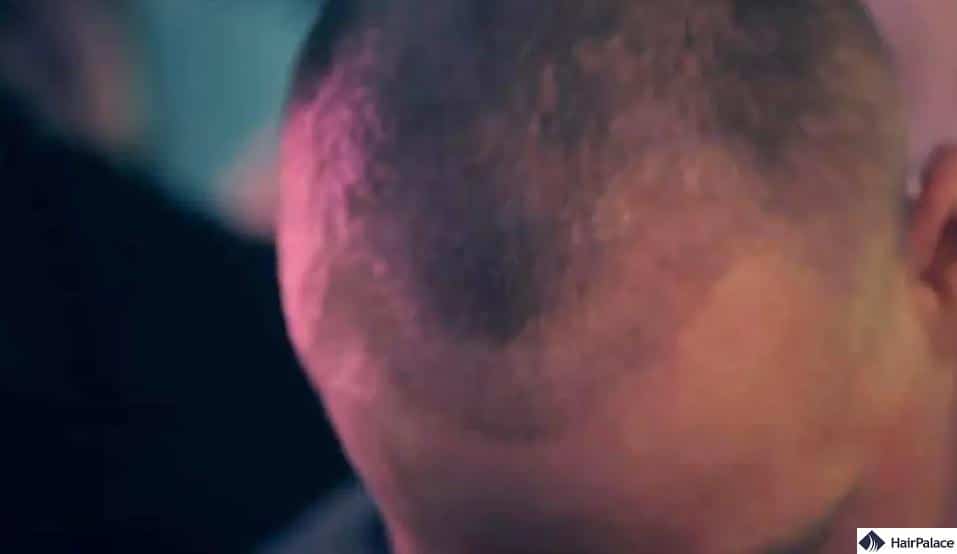 The FUE transplant is a highly popular option for men and women who want a minimally invasive solution. During the treatment, the hair transplant surgeon extracts healthy hair follicles from the back and sides of the head, which usually remain unaffected by hair loss.
These are implanted into the balding area on top of the scalp, whether this is at the back, front, or centre.
Surgeons tend to recommend the FUE transplant over its alternative, Follicular Unit Transplantation (FUT), as it leaves no visible scars.
A FUT procedure will leave visible scarring as the hair transplant surgeon cuts a strip of flesh from the back of the head to harvest its follicles, instead of taking them from multiple spots. This scar can leave patients with less flexibility in their choice to cut their hair short if they want to keep their surgery discreet.
How many hair follicles did the Made in Chelsea star get?
The exact number of grafts or hairs implanted during Jamie Laing hair transplant is unknown.
And while there are several factors at play – including the quality and natural density of the hair – the visual guide below can give us a close estimate: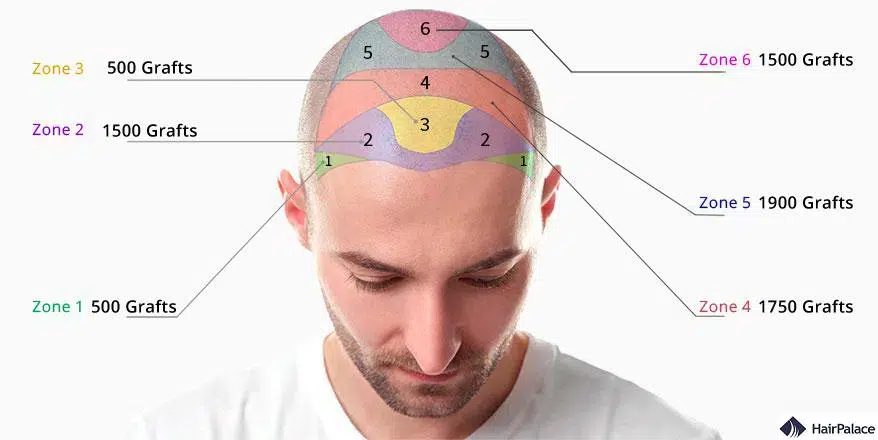 Though his hair loss was not excessive, filling up the temples with good density may have required his hair transplant surgeon to transplant between 1500-2000 grafts.
Additionally, an FUE transplant with this amount of hair typically takes eight hours, just as the star indicated.
How much did the transplant cost?
It's unknown exactly how much the Jamie Laing hair transplant cost. On the Private Parts podcast, the star suggested he "got a little bit of a discount," likely as he decided to go for a hair transplant with his friend.
Still, an FUE transplant with 1500-2000 grafts (or 3-4000 hairs) typically costs in excess of £6-7000 in the UK.
Fortunately, though, you can save up to 70% if you visit a reputable, trustworthy hair clinic outside the UK.
HairPalace's Budapest team offers hair transplants involving 5000 hairs for just £2,190, while those with 3000 hairs are available for only £1,790.
Other packages are available to suit your own hair loss and growth goals.
HairPalace uses the FUE2 Safe System, the most innovative hair restoration technology available. This makes no incisions and ensures 90 to 95% of implanted hairs will grow back after implantation.
Jamie Laing before and after the surgery
Jamie Laing's hair transplant left him with a lower hairline and more density at the front of his scalp.
In the photograph from 2017 below, Laing's shaved hair is significantly shorter than it is today, which makes the height of the hairline more visible: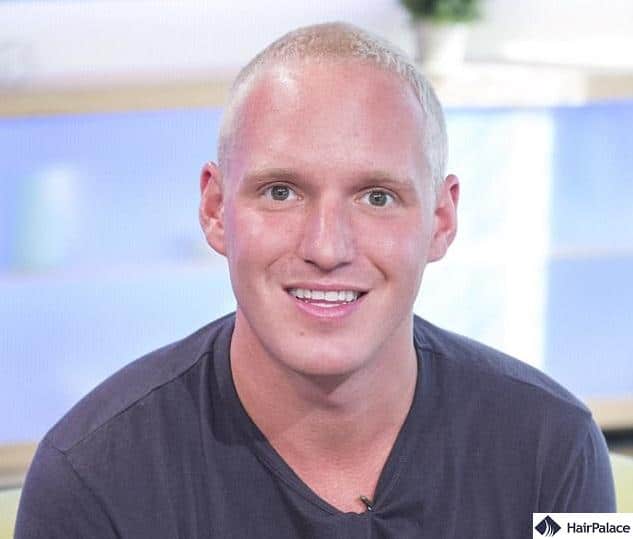 But in the picture from 2020 below, Laing's hair is transformed, and he appears to have combatted permanent hair loss effectively. The hair transplant surgeon brought his hairline lower and effectively increased the density.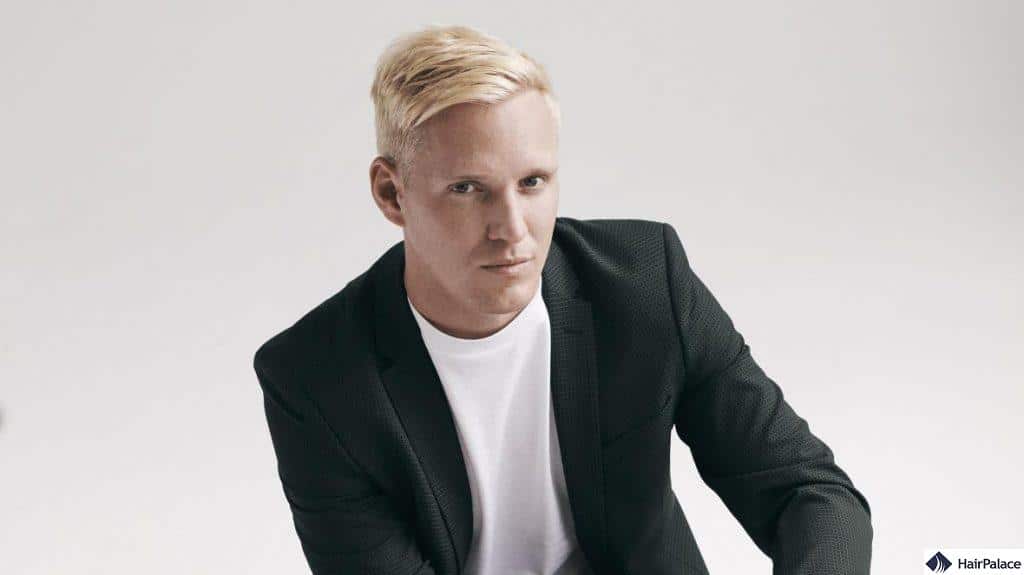 This has left Laing with more freedom to wear his hair at any length, in any style, and experiment to his heart's content!
This is the case for most men and women who decide to try hair transplant procedures using the latest solutions.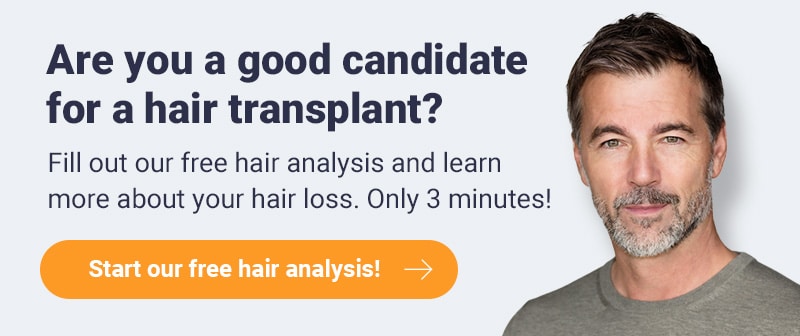 More celebrity hair transplants
Besides Jamie Laing, many other celebrities had hair transplant procedures.
Check out more stories:
FAQ
Did Jamie Laing have a hair transplant?
Yes, Laing had a hair transplant in 2018. 
Did Jamie Laing really need a hair transplant?
Laing claims he was told he didn't need a hair transplant but went through with it, to achieve a more youthful look after a comment from his Made in Chelsea co-star Francis Boulle.  
Did he ever confirm that he had the surgery?
Laing confirmed the surgery and discussed it in detail on his own Private Parts podcast. 
How many hair follicles did he have implanted?
The Made in Chelsea start didn't disclose the exact amount however, based on his before and after pictures, we can safely assume that he had about 1500-2000 follicles implanted.
Why is Jamie Laing not in Made in Chelsea?
The reality tv star recently confirmed that he won't be returning to the show for another season. He said, "It's a classic statement but I am stepping back 100 percent. I love that show but also I'm 32."
HairPalace relies on scholarly sources, including peer-reviewed articles, as well as publications of medical associations and academic & research institutions. We follow strict sourcing guidelines and avoid tertiary references. Read our editorial policy for further information on how we keep our content up-to-date and accurate.