Why Shouldn't You Be Afraid of the Haircut Before Hair Transplant Surgery?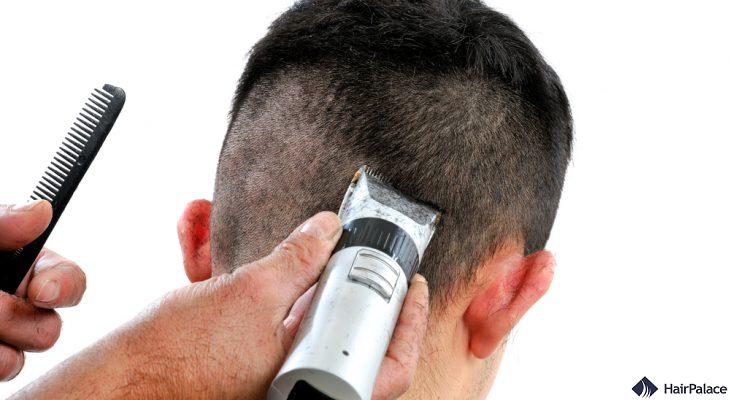 Before the hair transplant surgery, the patients' hair must be cut 2-3 mm short.
The hairs must be extracted from the donor area, and then they have to be implanted to the recipient area – great precision is essential in both phases for the procedure to be successful.
Short hair means the surgery can be performed:
without damaging the hairs during the extraction;
without damaging the existing hairs in the recipient area;
with maximal control over the duration of the surgery and consequently, over the amount of medication necessary;
in a way that prevents a handful of problems that might arise during the healing period.
It is not possible to carry out the hair transplant procedure safely and effectively without cutting the hair short, thus it is good to prepare for it in advance.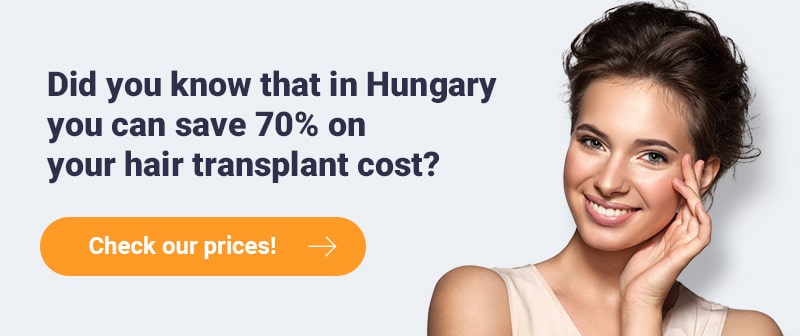 Why is it frightful for many to cut their hair 3mm short?
Some patients find the haircut before the surgery problematic, or even frightful.
Both of these reactions are understandable.
Since our hair is an integral part of our style and identity, going for a buzz cut or a completely shaven head can be frightful, especially when it has to be considered in connection with hair loss.
While a well-chosen cut can camouflage some of the initial signs of hair loss, it is a temporary fix. Sooner or later, as the hair loss progresses, the effectiveness of these attempts will decrease and simultaneously, the friendly bits of advice to just shave it all off will start to pour in.
Overall we find that people are not afraid of cutting their hair short, but rather of changing their looks, and being different than usual.
They are concerned about how the people around them will react to the change.
Will they react positively, or negatively? Will it be awkward or not?
It is possible to keep your confidence after cutting your hair short – read on for the tips!
How can you prepare for getting your hair cut to 3mm short, so you do not feel uncomfortable after it's done?
Growing some facial hair before the big chop can ease adjusting to our new look. It can function as an anchor – something that remains the same, lowering the impact of the new cut and the sudden change.
In addition, facial hair provides plenty of room for exploration – going for a bald head or a buzz cut does not mean one must sacrifice their style or playing around with their looks.
Today beards, in particular, are gaining popularity and a well-chosen and neatly groomed beard can elevate any hairstyle – even the bald or the buzzed look!
There are hundreds of styles to choose from, but it is important to consider first the face shape, the density of the facial hair and the amount of time we would like to spend with the maintenance.
Let's see 5 examples!
"Light" stubble

It takes only a couple days to grow a short stubble, but maintaining the length requires frequent trimming.

This style can be elegant and manly.

"Heavy" stubble

This is the most popular style among our 5 examples.

A "heavy" or long stubble is around 5 mm long, thus growing one takes a few days more compared to the "light" stubble.

Full beard

Growing a full beard requires both patience and dedication.

Just like hair, the condition of the beard will reflect the lifestyle – proper nutrition, sleep, and regular exercise are essential to growing one.

The upkeep must be taken into consideration too – special beard care products and a trim from time to time are necessary to maintain the chosen shape and the well-groomed look.

Goatee

A goatee can be a great option for those who cannot grow a full beard but wish to play around more with the length.

The length, shape and the option of having a moustache as well offers a wide variety of styles to choose from.

Clean shave

While there are numerous styles to choose from, beards are not everyone's cup of tea.

Having a clean-shaven face is a hassle-free and timeless style that can compliment a bald head just as well as a beard.

Jeff Bezos
Summary
Cutting the hair 2-3 mm short before the hair transplant surgery is imperative for the good result. As sometimes it means a big change, it is natural to feel somewhat anxious about it, but this anxiety can be eased.
Overall we can say that choosing and wearing a beard in any style can ease the fear of change, and can help patients to consciously prepare for the haircut before the procedure.
We have seen numerous patients who were afraid of getting such a short haircut, but many of them found that the new style grew on them and they decided to keep their hair short after they had to buzz it for the hair transplant surgery.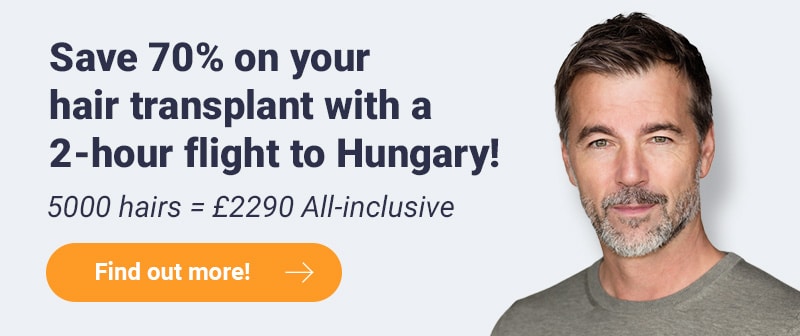 It's not worth giving up on the hair transplant surgery altogether – or compromising the success of the procedure – because of a haircut.
The non-transplanted hairs will grow normally, thus in a few weeks, the length of your hair will be the same as before the haircut.
In return, the hair transplant surgery can help you to regain the density of your hair on the areas that have thinned out or do not grow hair any longer.
If you have any questions or you are ready to book a date, feel free to contact us on +44 207 131 0229!