Beard Transplant: Procedure, Cost & the Best Clinics in 2023
Beard transplants are fast becoming one of the most popular cosmetic treatments worldwide. And it's easy to see why.
Beards have always been a sign of masculinity, and more and more men want to achieve a better, fuller-looking beard to look their best.
There are many reasons why men opt for beard hair transplants. Sometimes, they cannot grow facial hair because of genetics. Other times they've suffered an injury that has damaged otherwise healthy hair follicles. Or they may want to increase the density of their growing beard.
Whatever their reason, the results are always the same: a great-looking, healthy beard with a quick recovery.
But no doubt you've got many questions about a beard transplant procedure. And we're here to help at every step. Today we're going to show everything you need to know about getting a beard hair transplant in 2022.
Fast facts about beard implants
Duration of surgery
4 to 8 hours
Number of follicles
typically 1500 – 4000
Costs in the UK
from £3000 to £10000
Hospital stay
no overnight stay needed
Anaesthetic type
local
Pain levels
none to minimal
Risks
redness, temporary swelling,
numbness of the scalp, itching
Scarring
not visible
Recovery
3-4 months post-surgery
Final result
in 8 to 12 months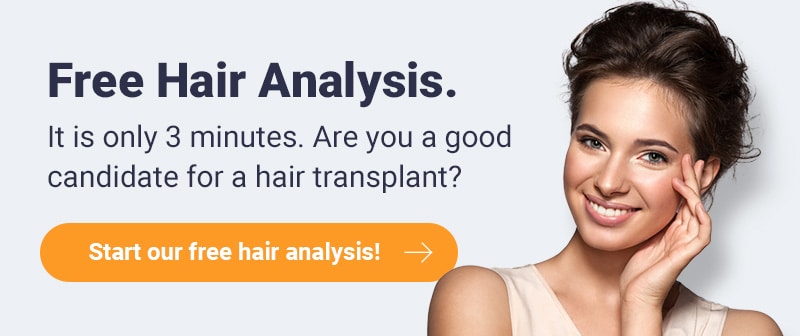 What is a beard transplant?
Simply put, a beard transplant takes hair grafts from a donor area (i.e., the back of the head or lower parts of the chin) and implants them into targeted areas to restore facial hair.
Beard implants are often so successful that only one procedure is required to achieve a great result. Because you're using your very own hair, your beard will be natural-looking and will show no signs of surgery.


Moreover, a beard hair transplant allows you to sculpt your beard the way you want. During your consultation, you will, along with your surgery, decide precisely where to implant hair and sculpt the beard to your liking. You can match your beard's shape to fit perfectly with your facial features!
Beard hair transplant treatment methods
There are different methods available to perform beard implants. The two most common techniques used for a beard transplant include:
1. Follicular unit extraction (FUE)
FUE is perhaps the most popular hair transplant method. Your surgeon will extract hair follicles individually from the donor area and implant them into the receiving area.
FUE is loved by many patients because it does not leave any scars, has a quick recovery process, and causes almost no pain.


2. Follicular unit transplantation (FUT)
A FUT procedure will see your surgeon cut a strip of tissue from the back of your head and harvest the hair follicles from it.
It's generally used to treat larger areas of hair loss and is a relatively invasive procedure. FUT will leave permanent scarring across the donor area and may be more painful during your recovery.
Which method is better?
Both methods are effective at treating beard hair loss. They can transplant up to 5000 grafts in a single procedure, which is more than enough to treat your jaw area. Both are performed under local anaesthetic.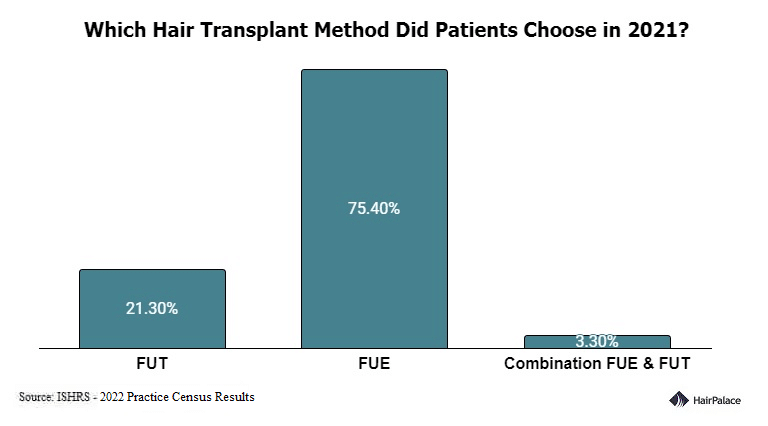 Many patients opt for an FUE beard transplant because it leaves no scars, has a quick recovery, and is less painful.
Ultimately, your surgeon will recommend the most appropriate hair transplant procedure after examining your scalp during your consultation.
Beard transplant cost in the UK
The cost of a beard transplant is an essential factor to consider; it affects the type of procedure you get, from which clinic, and what country. You want the best possible care at the most affordable price.
So what prices can you expect in the UK? The minimum you will pay for a beard hair transplant here is £2,000, though some clinics can charge up to £7,500.
That might sound expensive, especially when considering clinics overseas. But we always recommend you invest in the best. A reputable clinic with experienced staff will cost you more but guarantees better, more natural-looking results.
It is a price we think that's worth it. Some clinics offer a range of payment and financing options, allowing you to access more expensive care. Any packages or financing options will be explained to you during your consultation.
3 Factors that will affect the price:
1. The number of transplanted hairs
The number of transplanted hair follicles varies between patients, which usually signifies your surgery's size. The more follicles your patchy beard needs, the bigger the surgery and the more expensive it becomes.
2. Your surgeon's experience
Although beard hair transplants have become very popular and performed in many clinics, it always helps to have an experienced surgeon and surgical team at hand. The most experienced surgeons often work in the most popular clinics, which are generally more expensive.
3. The method you choose
The type of procedure you receive will also affect your beard transplant cost. Some methods require more advanced equipment and thus cost more. Prices will be explained thoroughly during your consultation.
How does a beard transplant work?
Beard implants may seem complex initially, but we're here to break it. Whether it's FUT or FUE beard transplants, surgery usually follows the following three points:
Extraction

First, the procedure will start with a haircut. Some clinics may shave your head completely, while others shave it down to about 1 mm. This is to give your surgeon a clear view of your scalp. Then, you'll receive a local anaesthetic to prevent pain during the extraction.

Depending on your procedure type, your surgeon will extract individual hair follicles (FUE) or cut a strip of tissue (FUT) from the donor area.


Transplantation

Once your surgeon has extracted the required hair grafts, there will be a short break. Afterwards, patient care will retake centre stage; you will receive another local anaesthetic to ensure you feel no pain.

Your surgeon will carefully implant hair follicles one by one into the recipient area, being careful to place them strategically to create a full beard.

Recovery process

After your beard transplant surgery, you can return home. Most patients require a day to recover fully. Some tiny crusts may appear around the new beard hairs, but they should flake off naturally after a few days.

You can return to your regular shaving routine after one week. At 2 to 3 weeks, implanted beard hairs will fall out. Do not worry – this is a normal part of recovery.

New hair will start to grow, and you can look forward to developing a fuller beard.
Beard transplant results: before & after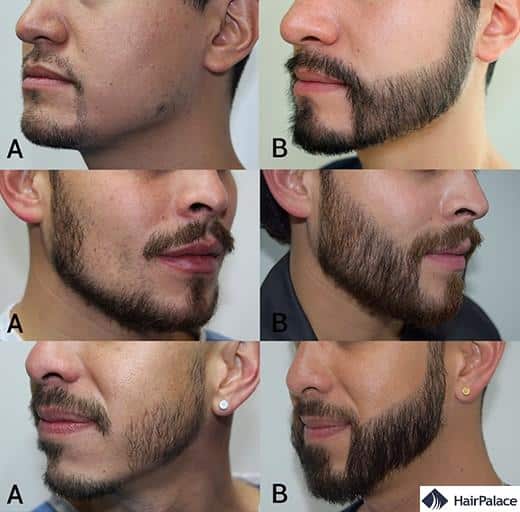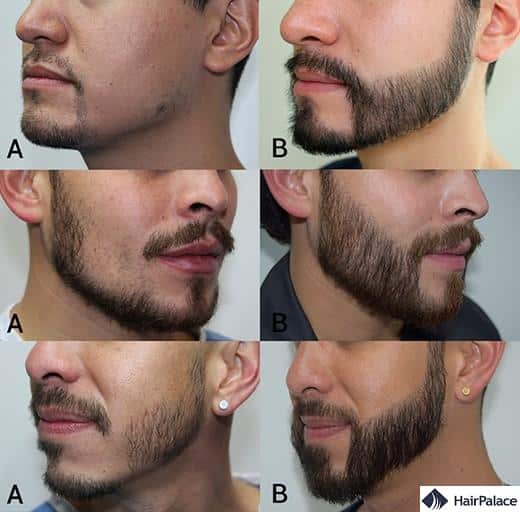 Where does the transplanted hair come from?
The reason beard hair transplants are so successful is that implanted hair comes from your very own head.
But won't you miss this hair? Not quite. Hair is often taken from spots with the highest hair density, which aren't affected by male pattern baldness. These are usually the lower back of the head and the sides.
Depending on the surgeon's skills, they may also harvest hairs from your neck and jawbone, depending on how many grafts your new beard may require.
Pros and cons of beard transplants
Like any hair restoration surgery, beard implants have their pros and cons. Let's take a quick look at them:
Pros
The first advantage of a beard transplant is that it offers a permanent solution to patchy facial hair. This simple surgery can correct years of hair loss in one day.
Many patients report a dramatic boost in confidence following their procedures, with noticeable natural hair growth in the subsequent months.
Additionally, beard transplant recovery is quick and often painless. You can return to your regular grooming routine in just one week following surgery. If you received follicular unit extraction, expect virtually undetectable scarring, too.
Cons
One of the patients' biggest fears over beard transplantation is visible scarring, though this is only a cause for concern with FUT surgeries.
Like any surgery, there is the risk of infection at either the donor area of your scalp or facial area receiving follicular units. However, by practicing appropriate hygiene and following the advice of your surgical team, this is easily avoidable.
Are you a good candidate for beard transplantation?
Beard transplants and other forms of facial hair transplants such as eyebrow transplants are incredibly popular nowadays. But like any cosmetic surgery, there are some criteria you must qualify for to get treatment.
Most importantly, do you have enough donor hairs to supply your new beard? Two areas often used include the back and sides of your head.
During your consultation, your surgeon will examine your scalp and assess if you have enough individual hairs to extract. Your neck and jawline can also make for suitable donor areas.
Furthermore, your doctor will also examine your general health and ask if you have any conditions, including a hormonal disorder, heart disease, or diabetes.
Finally, a beard transplant clinic may have a minimum age requirement, usually 22. This is because, by this age, your doctor can diagnose the extent of your hair loss and plan your treatment accordingly.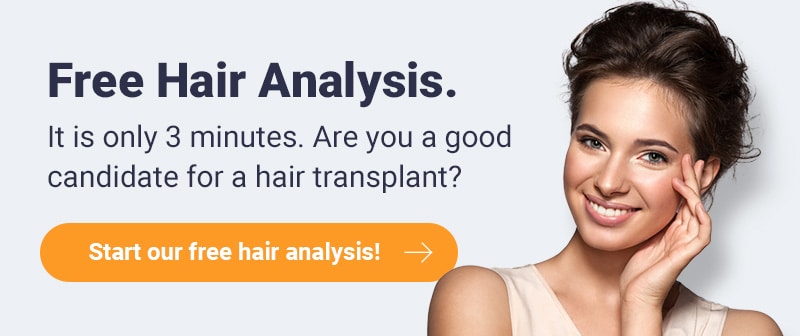 Alternatives to beard transplants
Although FUE and FUT beard transplants are two permanent solutions for your beard hair loss, they may not be for everyone. Several alternative treatments may help restore your beard hair, depending on your hair loss. However, results vary between treatments and patients.
Minoxidil
The first alternative is Minoxidil (Rogaine), a medication used to combat pattern hair loss. It works by enlarging hair follicles and extending the growth phase of hair. While primarily used for scalp hair, a side effect of Mixoidil can be an increase in facial hair growth.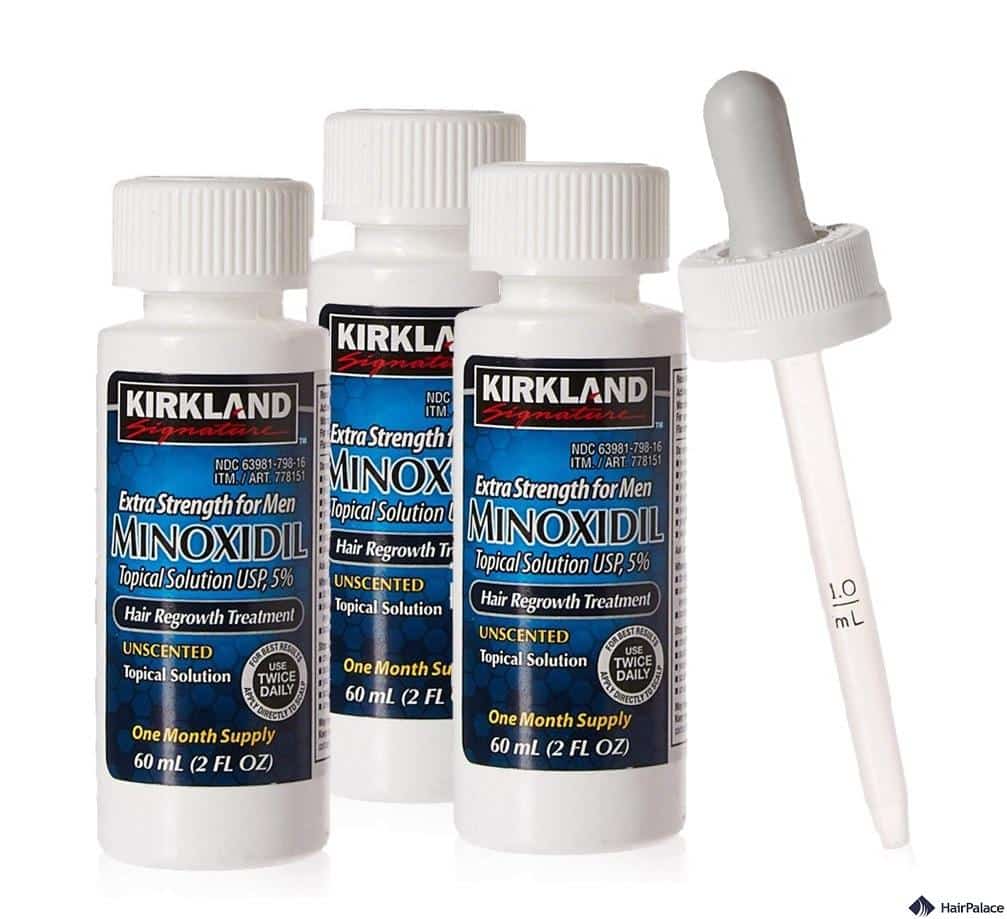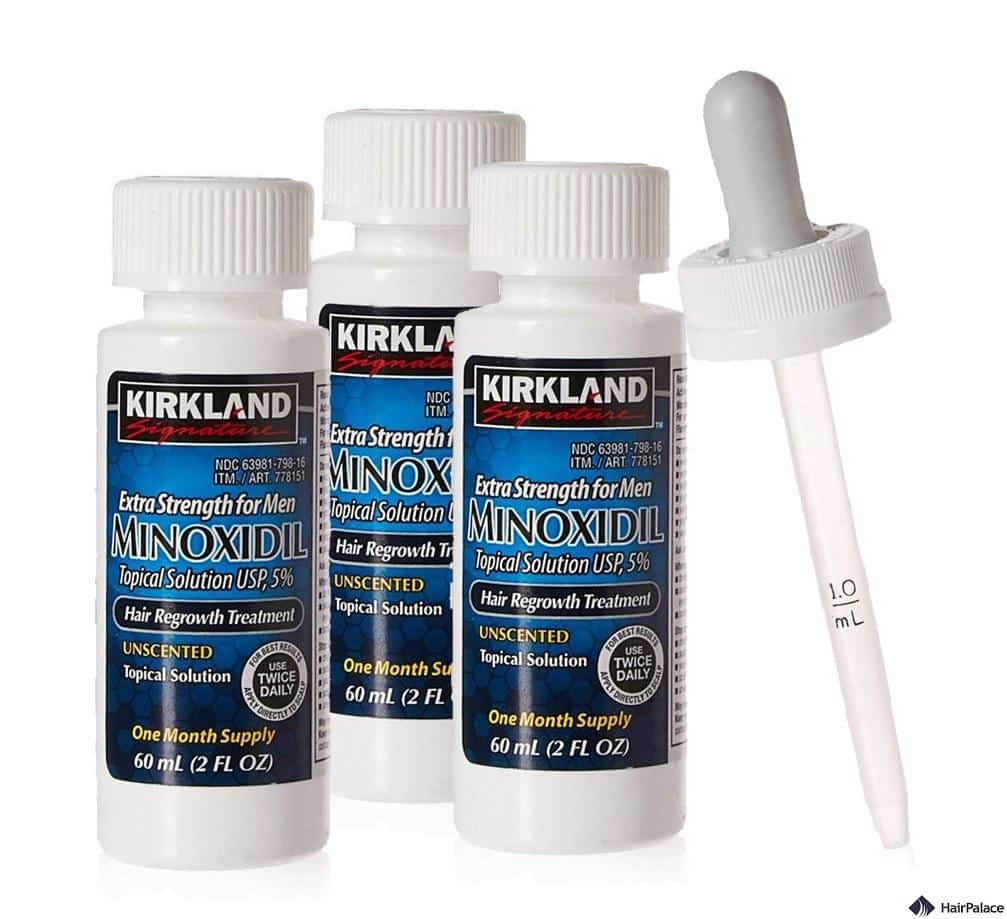 That said, Minoxidil has one big drawback. Once you stop the treatment, its effects fade away, and hair regrowth stunts. It is nowhere near as permanent a solution as an FUE beard transplant. The drug also has side effects, like a drop in blood pressure, that you must consider.
Facial hair growth supplements
Despite the side effects and lengthy course of treatment, Minoxidil has an excellent reputation within the hair transplant industry.
Sadly, the same cannot be said for many beard growth supplements that are becoming more popular. There is little research to prove these supplements do anything, and we advise you to tread carefully before buying them for beard hair.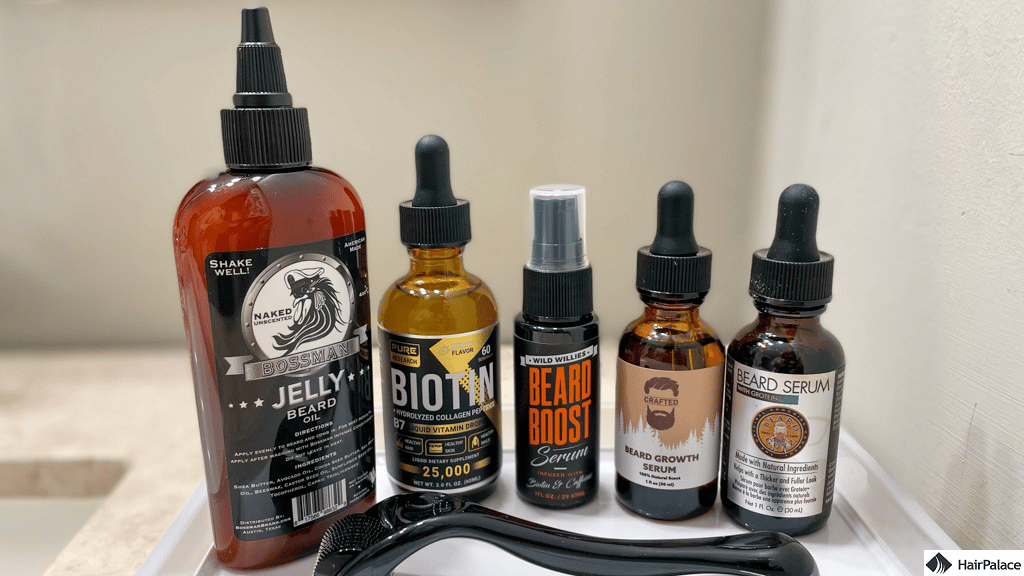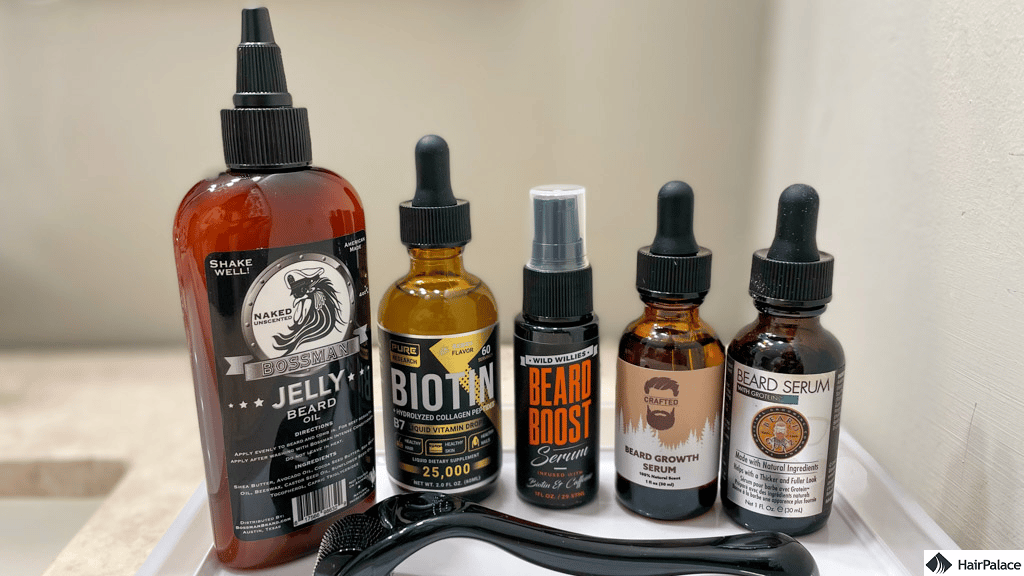 In the case of a beard hair transplant or drugs like Minoxidil, several peer-review studies prove their effectiveness in improving the density and quality of hair in the beard area.
But with supplements, there are no such studies. Often, these supplements are repackaged vitamins and nutrients much cheaper elsewhere. Some don't have any effective ingredients which help a single hair follicle.
Another reason to be wary of supplements is that every person reacts differently to them. Some contain hormones, like DHT, DHEA, and DIM, which can have adverse side effects, including a change in blood pressure, stomach upset, and even testicular shrinkage. We think you'll agree that these risks are not worth it when no hair growth is guaranteed.
Lifestyle choices
Like supplements, a healthy diet and exercise are often lauded as effective hair care solutions. Sadly, it's not as straightforward as that, and lifestyle choices alone cannot rectify years of hair loss.
Many brands mistakenly deem hair transplant surgery as 'unnecessary' and will instead promote their diet plans and exercise regimes. And while we should always try to live a healthy life, do not expect your beard to grow solely because of these changes.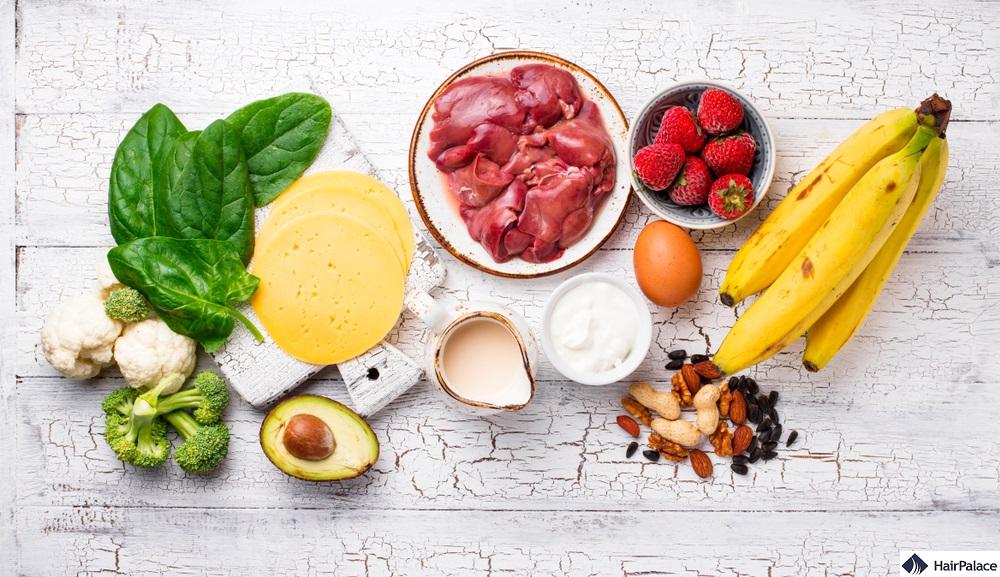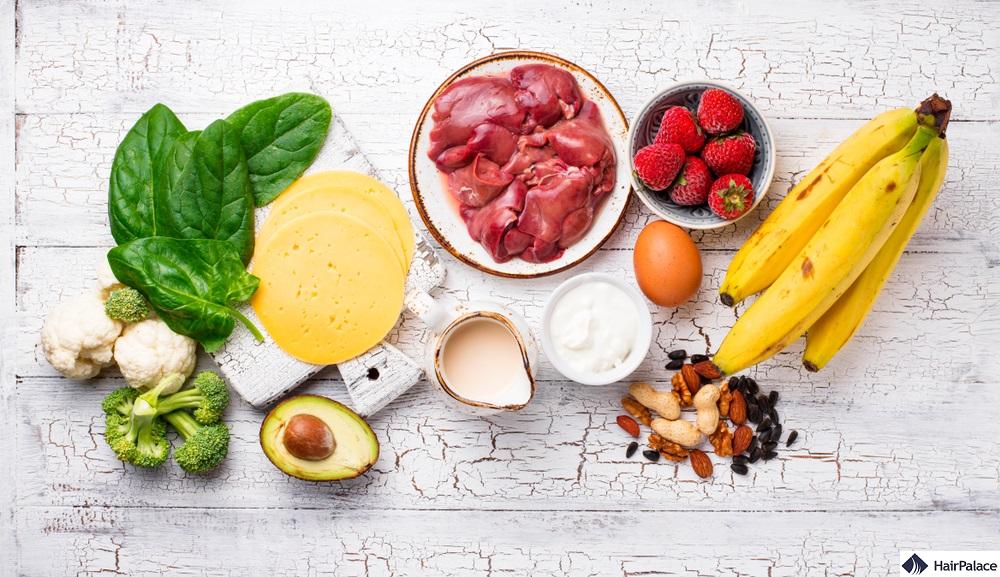 That said, when you go for a facial hair transplant, lifestyle choices can play a part in supporting a quick recovery. These include:
Exercising improves blood circulation to your scalp and face, supporting facial hair growth.
Eat foods rich in protein and vitamins.
Get enough sleep – aim for 7 hours every night.
But on the whole, facial hair transplants and medication are the only credible interventions available to restore facial hair to its former glory. Research backs up their effectiveness in providing permanent results. Food and exercise alone will not improve your beard hair growth.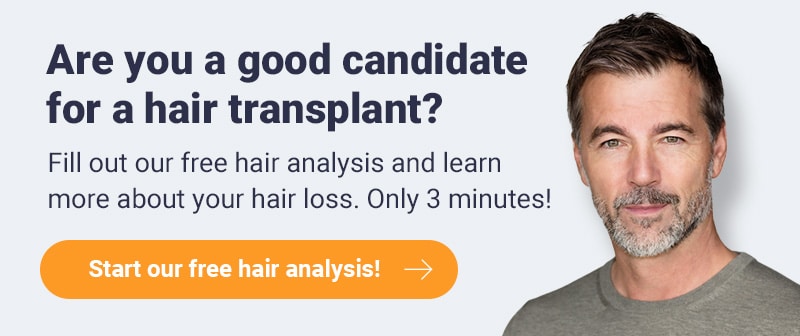 Beard transplant UK reviews: Find the best clinics near you
Beard transplant reviews can provide you with valuable information about the service and care you can expect.
Take a look at the UK's best clinics for beard transplants based on their Google ratings.
Clinic name
City
Google rating
Harley Street Hair Transplant Clinics
London
5.0
based on 3 Google reviews
Westminster Medical Group
London
5.0
based on 20 Google reviews
Wimpole Clinic
London
4.9
based on 116 Google reviews
The Treatment Rooms
London
5.0
based on 111 Google reviews
Changes Clinic
Portsmouth
4.6
based on 58 Google reviews
Este Medical Group
Birmingham
4.8
based on 1262 Google reviews
AHI Clinic
London
5.0
based on 34 Google reviews
FM Hair Restoration Institute
London
4.8
based on 43 Google reviews
Gro Clinics
Manchester
5.0
based on 6 Google reviews
The Hair Dr
Leeds
4.8
based on 158 Google reviews
HairPalace relies on scholarly sources, including peer-reviewed articles, as well as publications of medical associations and academic & research institutions. We follow strict sourcing guidelines and avoid tertiary references. Read our editorial policy for further information on how we keep our content up-to-date and accurate.