Best Shampoo for Hair Loss: Top 15 Products, Ingredients & Alternatives
Shampoo for hair loss can be an effective way to support and stimulate new growth, no matter where on your scalp.
But there are a wide range of hair growth products on the market, all vying for your custom. And it can be hard to find out which shampoos are the real deal—some cater for thinning, while others help with density, volume, or appearance.
If you're wondering where to start, we're here to help. We'll highlight some of the best shampoo for hair loss on the market. Our list will help you make an informed decision on what shampoo is right for you.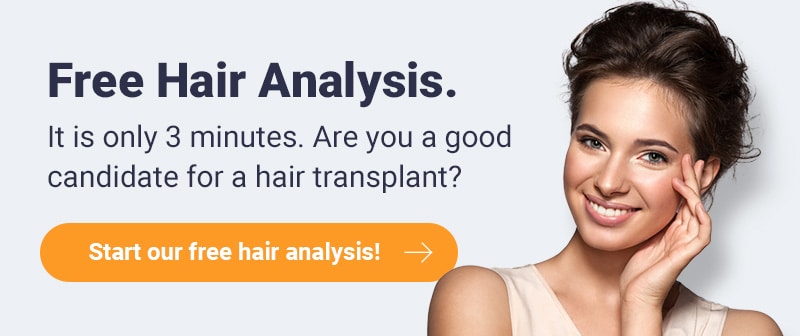 What causes thinning hair?
Most people will experience some form of hair thinning at some stage in their lives. It is a perfectly normal thing, but it is still challenging to go through. If you're experiencing unusual levels of thinning hair, there may be some factors causing it.
These include:
Hereditary hair loss (genetics)
Post-partum hair loss
Menopause
Aging
Poor diet
Seasonal shedding (usually at the end of summer)
Illness and stress
Side-effects of medication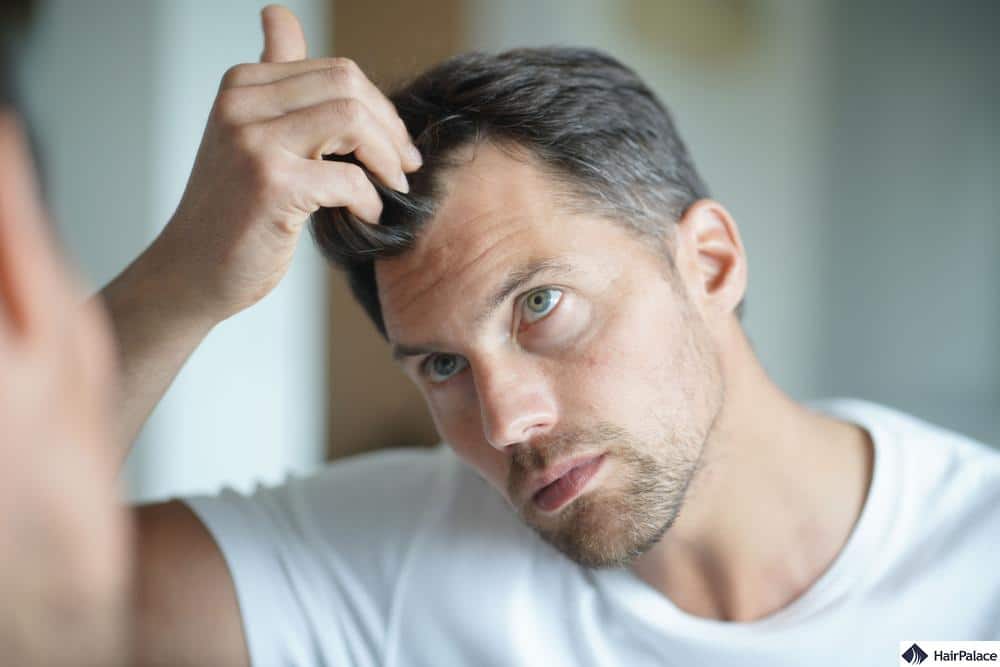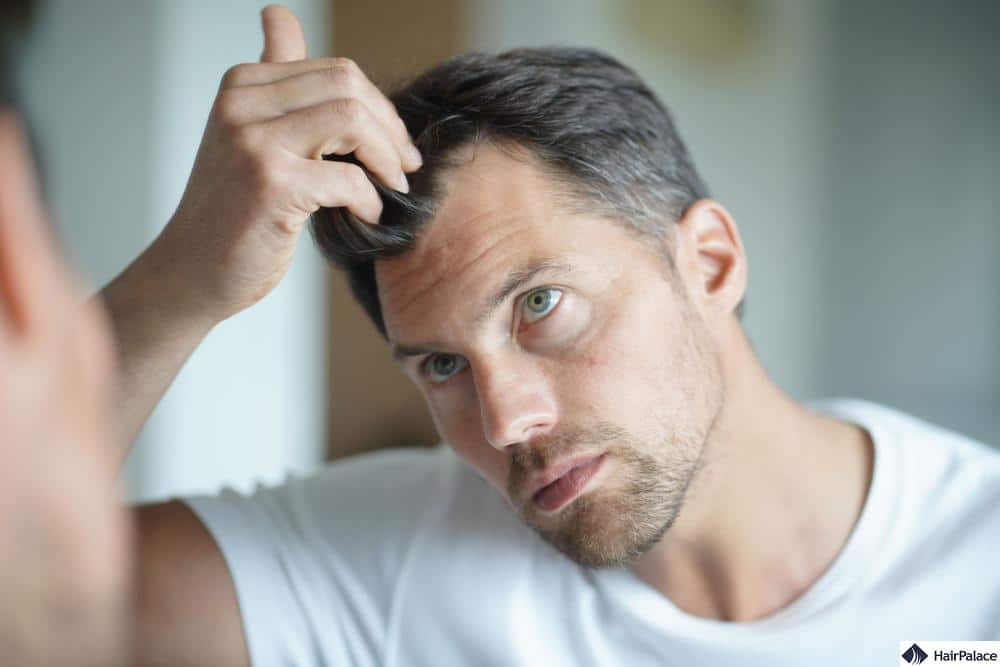 What are the most important ingredients in hair loss shampoo?
As with any haircare product, certain key ingredients are essential to providing your hair with support and nourishment. The best shampoo will have several different supporting ingredients.
Before buying anything, check the product for the following things:
Phyto-caffeine

Caffeine shampoo can help combat hair loss by preventing testosterone from damaging the roots of your hair. Research also shows that these products can stimulate and promote hair growth.

Histidine

Histidine is an amino acid that is essential for the healthy growth and repair of tissue. It's also responsible for the creation of blood cells. It is a common component of some of the best shampoo.

Histidine is incredibly potent at protecting hair. It absorbs excess minerals like copper and shields hair from both Ultraviolet A (UVA) and Ultraviolet B (UVB) damage, which are both known to cause protein loss in hair and change hair color.

Biotin

As one of the hair growth vitamins, biotin is an incredibly supportive nutrient to include in your haircare regime. It plays an essential role in protein synthesis and keratin production.

Biotin shampoos help thicken and strengthen hair and increase its growth rates. It can also prevent hair breakage and has anti-inflammatory properties that improve blood circulation around the scalp.

Niacin

Also known as B3, Niacin is a common ingredient in the best shampoo for hair loss. Like biotin, it encourages more effective blood circulation around your scalp, helping to reduce inflammation and ensure hair follicles receive nourishment.

Some studies have proven that it can help improve hair quality. One such study examined female alopecia and found that applying topical Niacin derivatives (octyl nicotinate and tetradecyl nicotinate) improved hair density.

Minoxidil

Minoxidil is an incredibly popular treatment for hair loss. Also known as Rogaine, Minoxidil works by shortening the resting phase of hair and instead stimulates an extended hair growth phase. It also has anti-inflammatory properties helpful in improving blood flow to hair follicles.

Essential oils

Some of the best shampoo for hair loss include a variety of essential hair growth oils to improve their effectiveness. Some oils to look out for, in particular, include peppermint oil, which encourages hair growth, and lemongrass and lavender, which can help strengthen failing hair.
The Best Shampoo for Hair Loss:
Shampooing your hair is the ideal time to nourish and help combat future loss. We've got you covered whether you want to reduce breakage, have fine hair, or want to find the best volumizing shampoos.
Below are 15 of the best shampoo for hair loss for you to consider:
1. Alpecin Caffeine Shampoo C1
It's no surprise that as one of the most popular brands on the market, Alpecin's Caffeine Shampoo comes highly recommended. It contains a potent caffeine complex that helps stimulate hair to grow for longer, combating thinning hair and potential hair loss.
The shampoo also promises many growth-enhancing ingredients that stimulate the roots of the hair, strengthening weakened hair. The result? Improved, healthier hair density and a healthy scalp.
The best way to incorporate this shampoo into your regime is to use a clarifying shampoo first to expel any dirt and oil from the hair and scalp. Then, apply the Alpecin Caffeine Shampoo thoroughly throughout your hair. Leave for 2 minutes before rinsing out. You might follow up with complimenting treatments like their Liquid Hair Energiser for even thicker hair after every wash.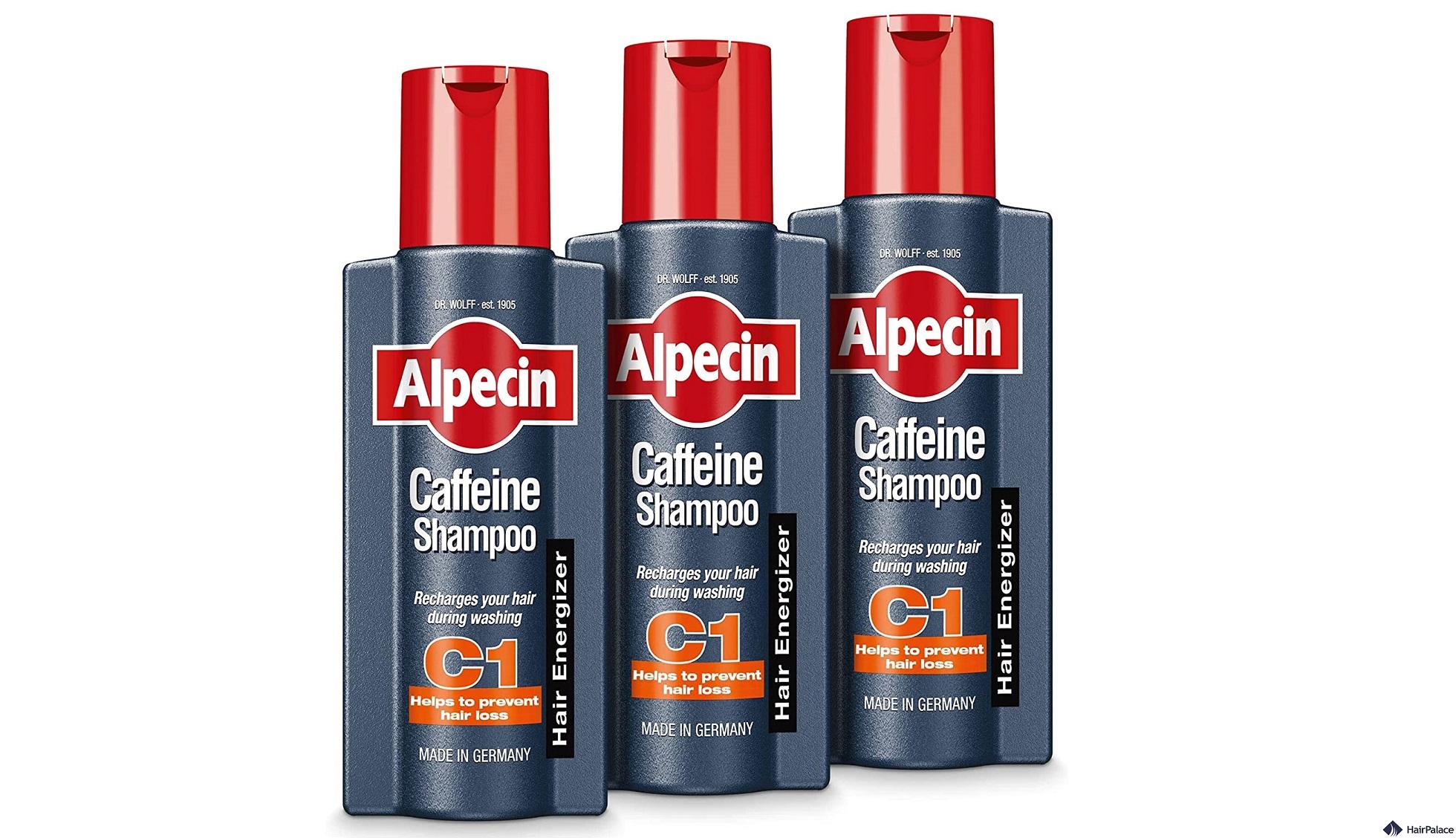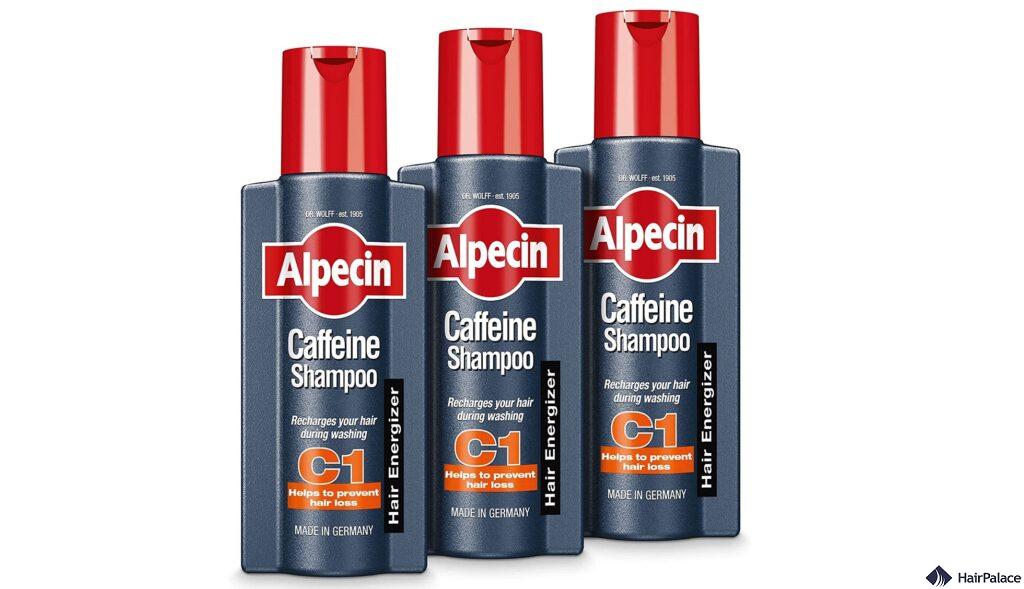 2. Lee Stafford Hair Growth Activation Shampoo
Brought to you by British hairdresser Lee Stafford, this hair growth activation shampoo promises stronger hair and growth with every wash.
What makes this shampoo particularly impressive is its nourishing peptides, wheat protein, and essential hair growth oils; combined, they provide a wide range of benefits to your hair, improving length, growth, and resistance.
Moreover, this shampoo treats thinning hair exceptionally well by encouraging new growth at every hair follicle. And because it bolsters your hair's defense, hair will resist breaking and early shedding.
Using this shampoo is incredibly straightforward –leave it in your hair for a few minutes and allow it to purify your strands. It has s a refreshing scent of lemon and green tea, leaving your hair looking, feeling, and smelling its best yet. Finally, if you want to give your hair additional resources, you might consider a strengthening conditioner from the same line.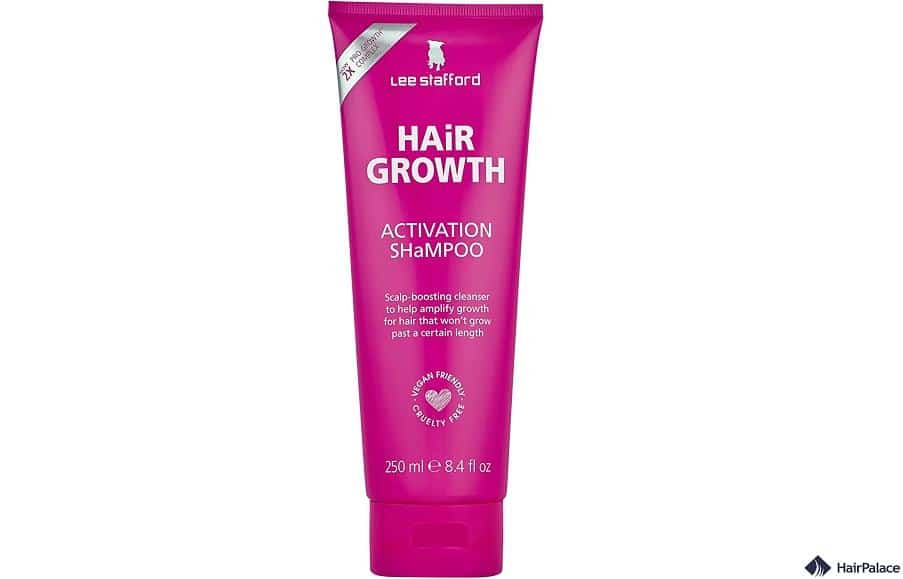 3. Hims Hair Thickening Shampoo
The secret to what makes Hims Hair Thickening Shampoo easily one of the best shampoo for you to use is down to their ingredient saw palmetto.
This is a native palm in the U.S., and a plethora of research has shown it can significantly improve symptoms of alopecia sufferers. One of its primary uses is blocking dihydrotestosterone, a hormone that causes hair follicles to shrink, leading to premature hair loss.
Of course, like many hair growth products, more research is needed to confirm its effectiveness conclusively. That said, this shampoo is vegan friendly and is cruelty-, paraben- and sulfate-free.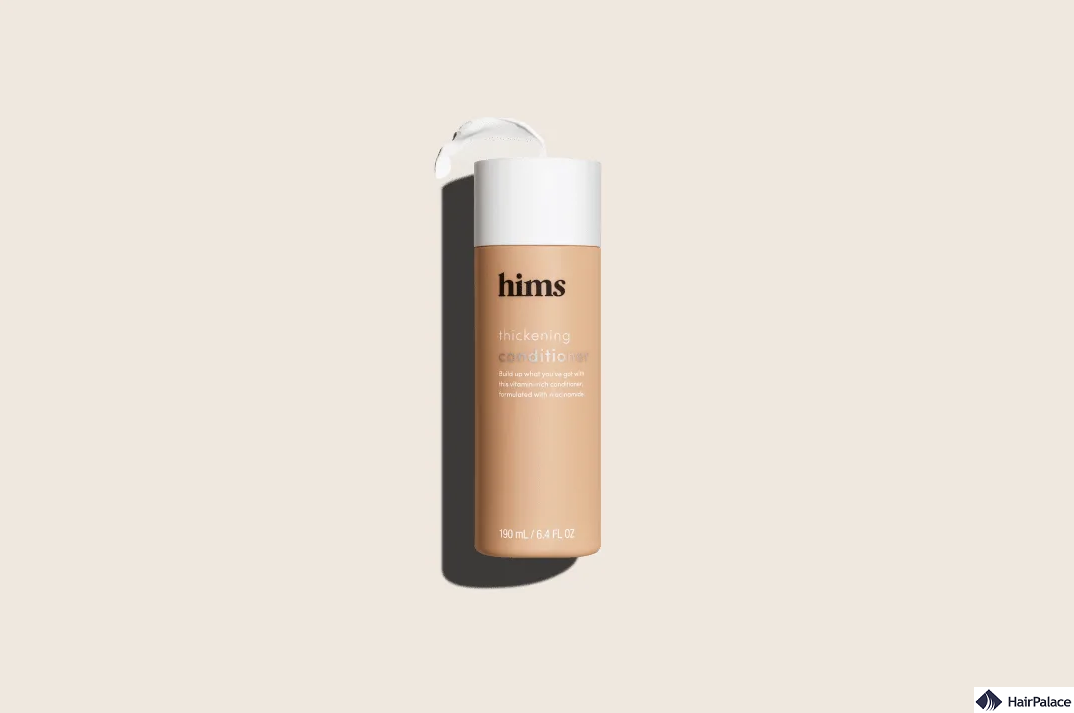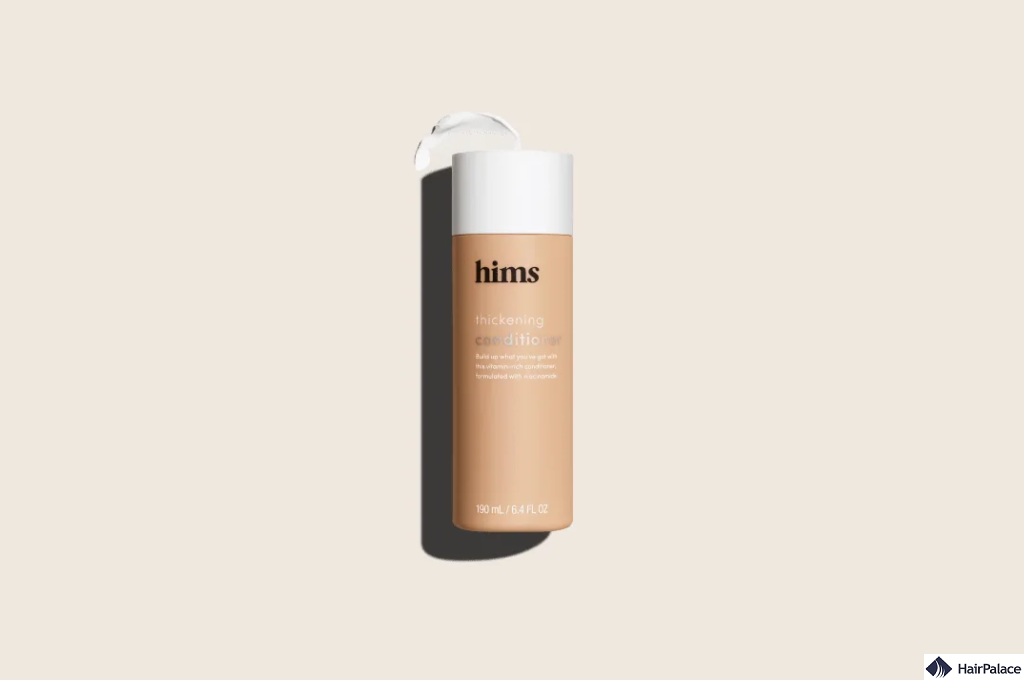 4. Keeps Thickening Shampoo
Combining the potency of caffeine, green tea, biotin, and saw palmetto, Keeps Thickening Shampoo is widely regarded as one of the best shampoo for hair loss. The shampoo is designed to help alleviate hair thinning and excess hair shedding. The caffeine shampoo, in particular, can stimulate new hair growth, while the green tea slows shedding.
The active ingredient biotin is especially effective at treating existing hair loss conditions and preventing future ones from taking fold. Altogether, this shampoo can make for a highly effective treatment for various stages of hair thinning and can help gradually reverse hair loss in fine hair.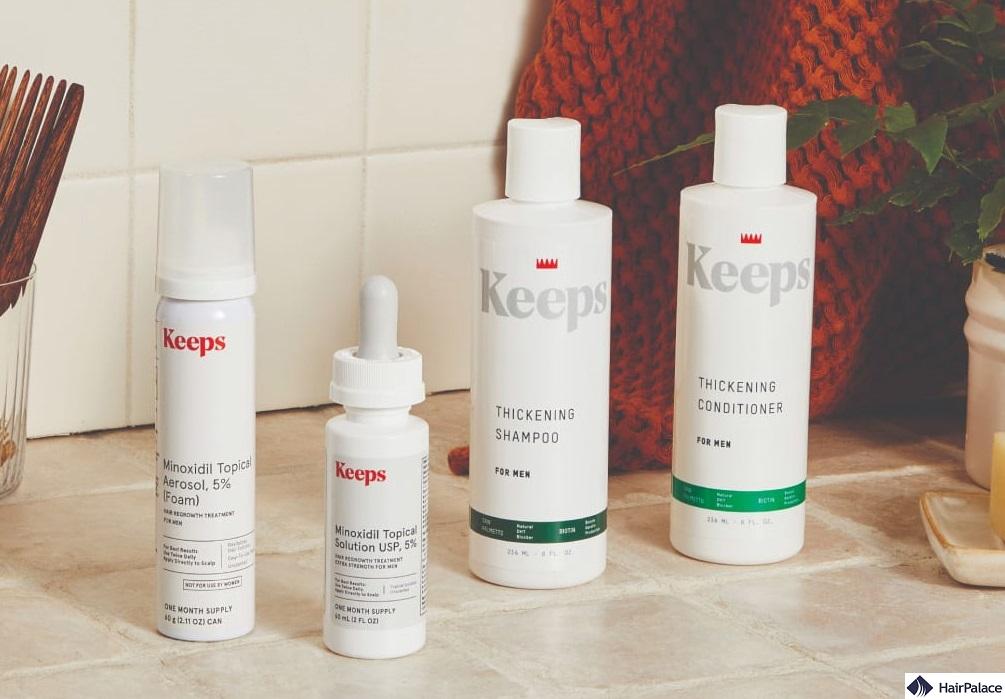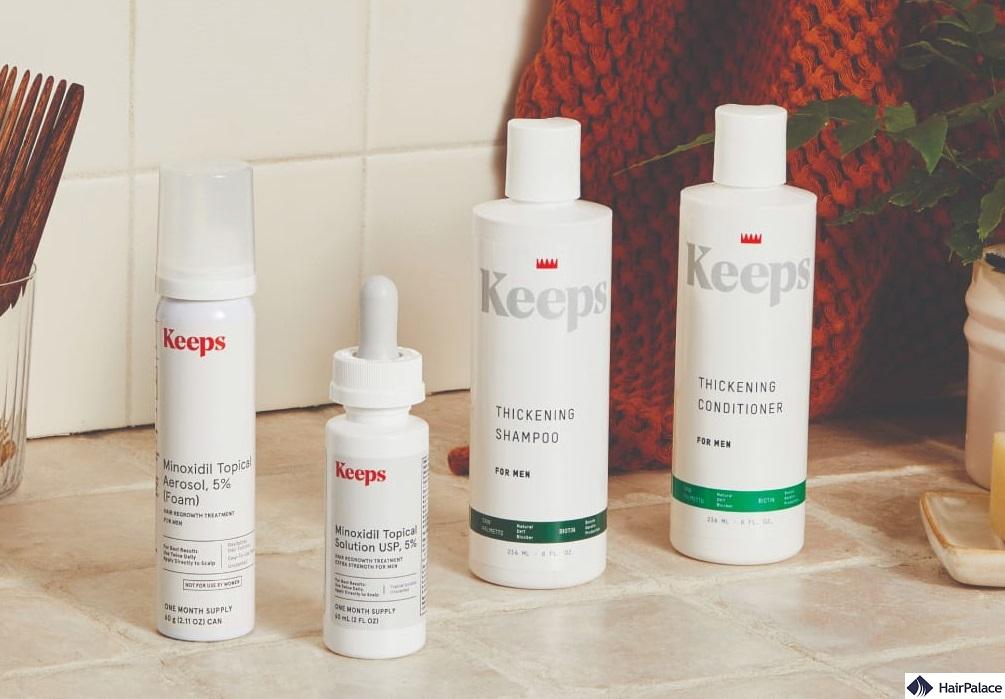 5. Plantur 39 Phyto-Caffeine Shampoo
This shampoo has been specially designed for women experiencing menopause and who want to treat thinning hair. It is infused with phyto caffeine to reduce the effects of hormones on hair follicles.
The shampoo also contains other essential nutrients, such as zinc for hair growth and Niacin, which improves blood flow to hair follicles and helps deliver nutrients directly to the scalp.
That said, there are some things to consider, namely the presence of preservatives known as parabens. These preservatives can act like estrogen in the body and disrupt the body's normal hormone functions.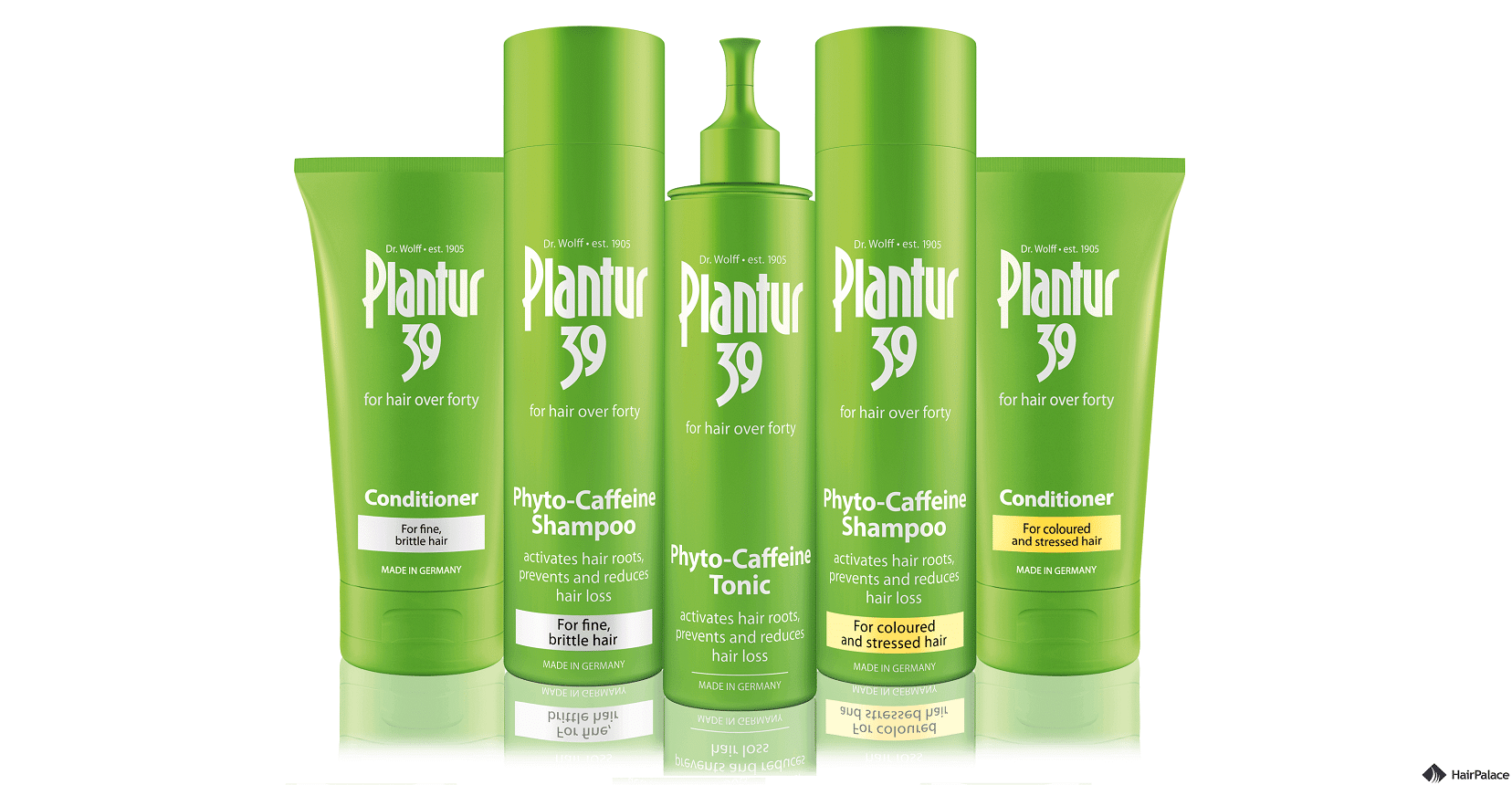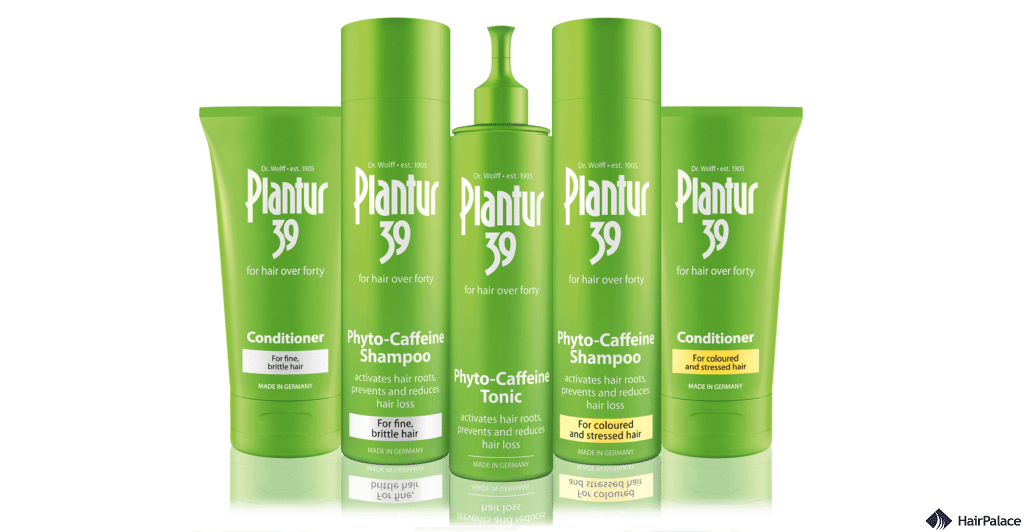 6. Nioxin System 2 Cleanser Shampoo
As a deep cleansing shampoo, this product from Nioxin is a versatile hair treatment that cleans, removes dirt and excess oil, and treats your scalp all in one. The result? Vibrant, healthy hair!
One of the core benefits of using this volumizing shampoo is how well it unblocks follicles of debris. As a cleanser, it clears a path directly to the hair root. That way, your hair receives all the support and nourishment it needs.
Finally, Nioxin's cleanser shampoo can suit various hair types, including already-fine and thinning hair. Use in tandem with a conditioner to maximize your results and improve your scalp's hair.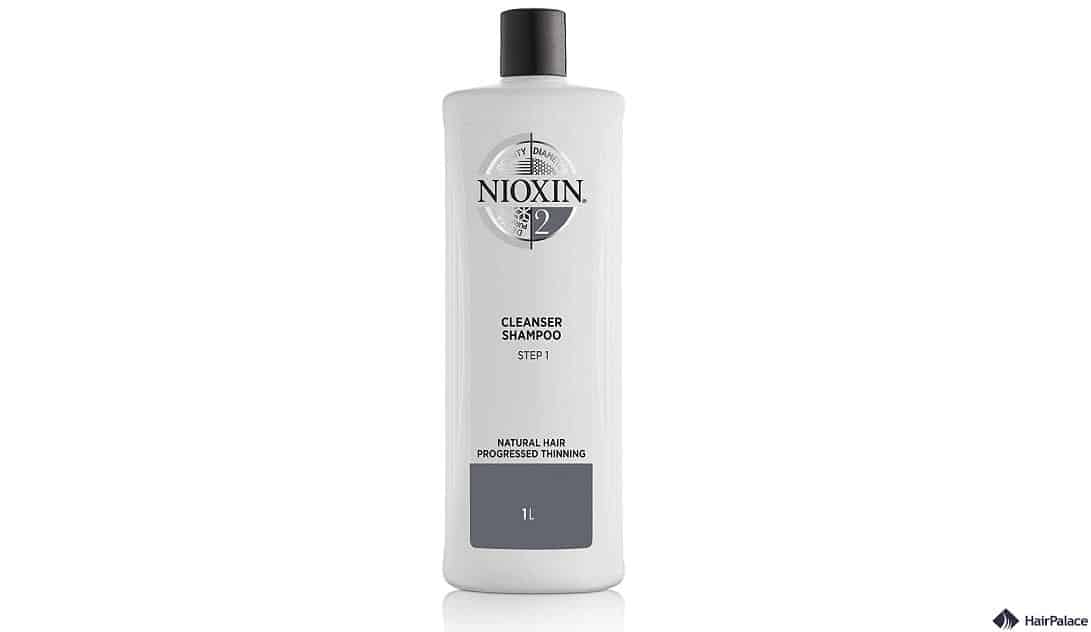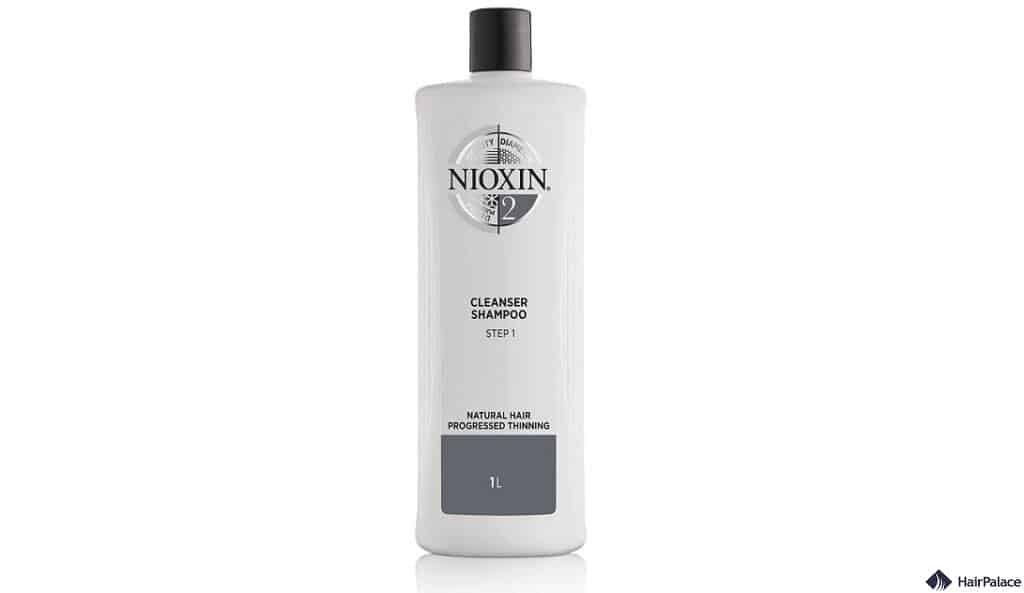 7. Hers Shampoo
Hers Shampoo is a specialized shampoo made just for women experiencing hair thinning. Like the counterpart Hims, this product utilizes saw palmetto to block harmful hormones that may harm healthy hair growth.
There are also many other effective ingredients, notably pumpkin seeds. Research has seen they have positively influenced hair loss treatment, albeit in small-scale studies. Women love this shampoo for its sweet smell, with many customers stating it with the matching Hers conditioner make for the perfect hair care combination.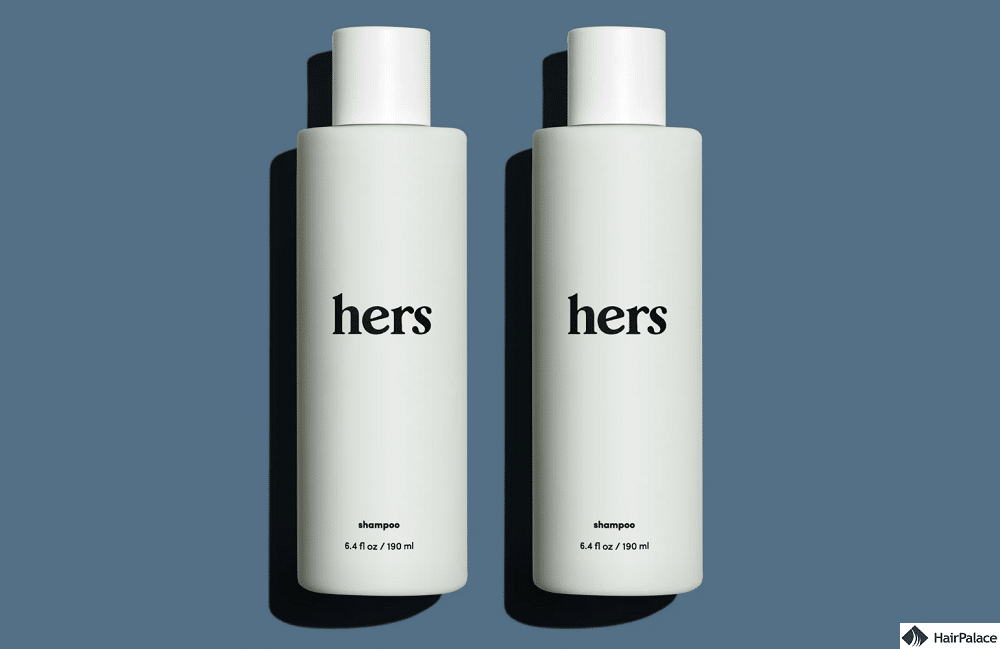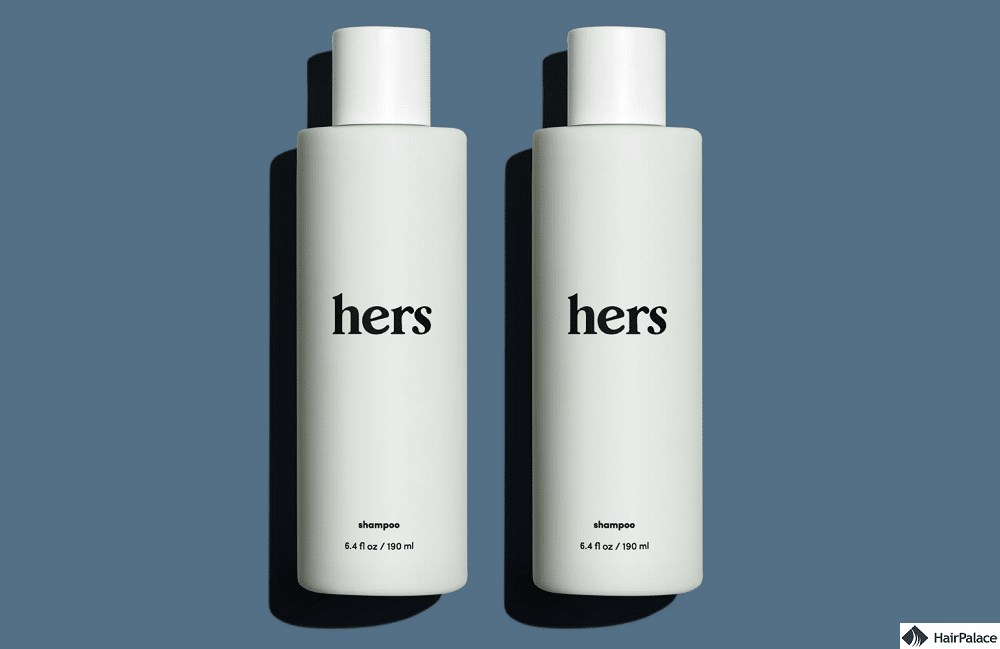 8. Olaplex No. 4 Bond Maintenance Shampoo: Best for repairing chemical damage
Has your hair suffered from harsh chemicals? A bad coloring? Has bleach robbed your scalp of its natural vitality? Then this shampoo from Olaplex is tailor-made for you, as it's especially effective at repairing chemically damaged hair.
It works by revitalizing thinning hair and restoring it to its former glory. It has a patent bond repair technology that fixes hair from the inside and is suitable for every hair type and stage of hair loss. If your hair is in extreme condition, you may consider using a weekly conditioner from Olaplex to maximize results.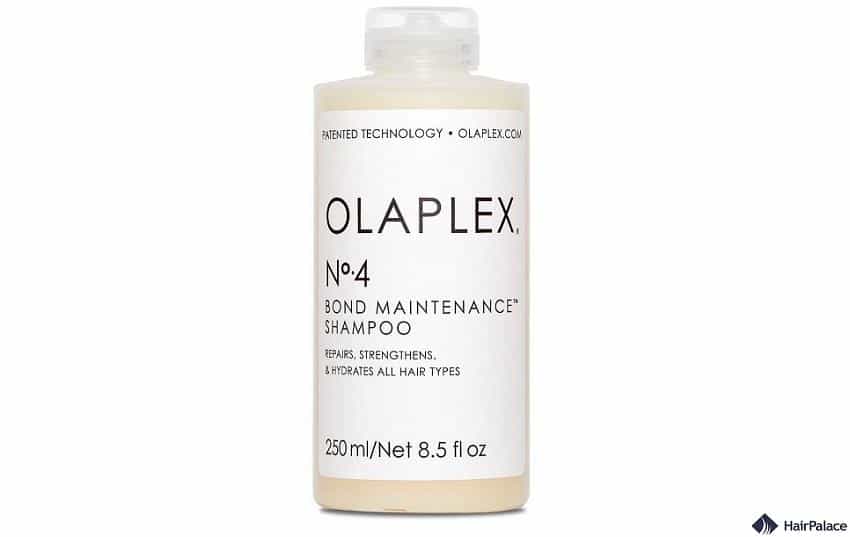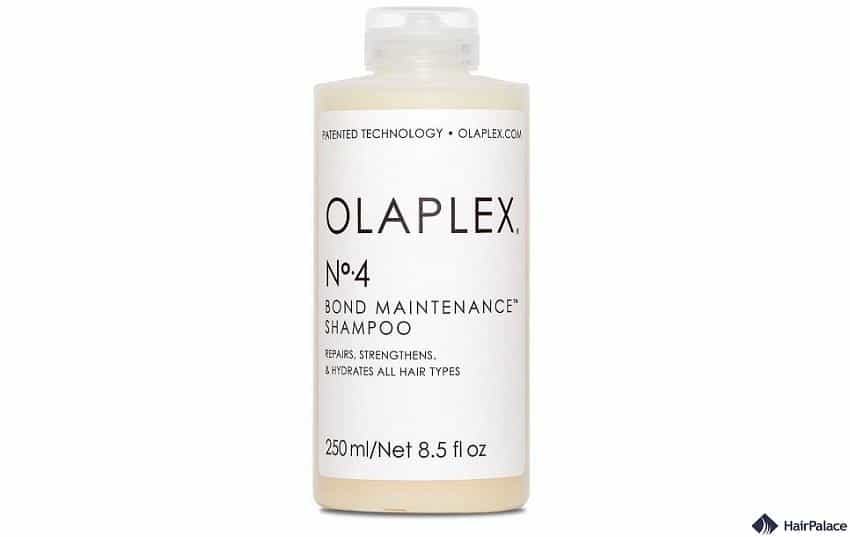 9. Lush Flyaway Hair Shampoo Bar
If you want an eco-friendly alternative to haircare, then a shampoo bar is ideal for ensuring your scalp remains healthy while also helping your local environment. Lush's Flyaway hair shampoo bar doesn't come in plastic packaging and promises to increase your hair's volume and vibrancy. The result? Thinning hair appears fuller.
The bar is imbued with lemon oil and sea salt, which helps provide a diverse range of nutrients directly to your follicles. Additional cocoa butter and chamomile oil can help maintain even the most challenging hair textures.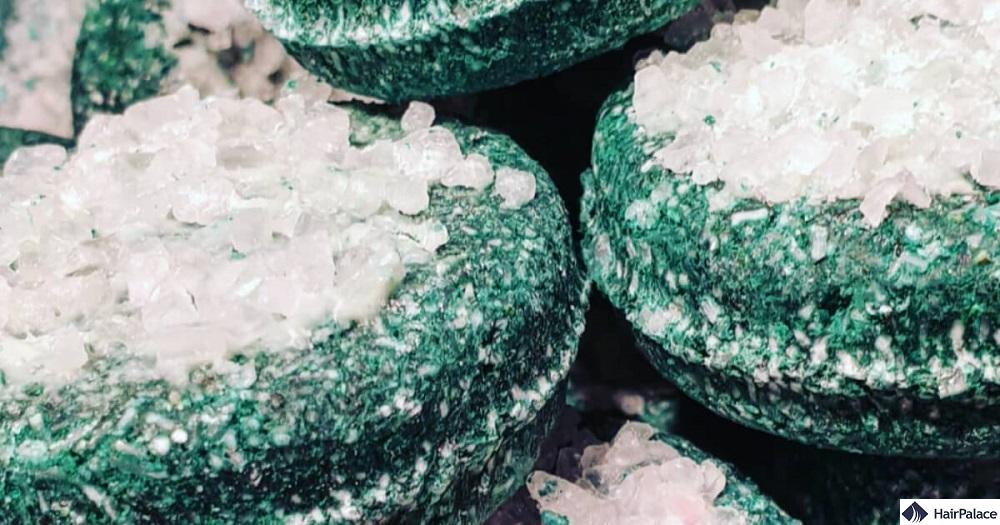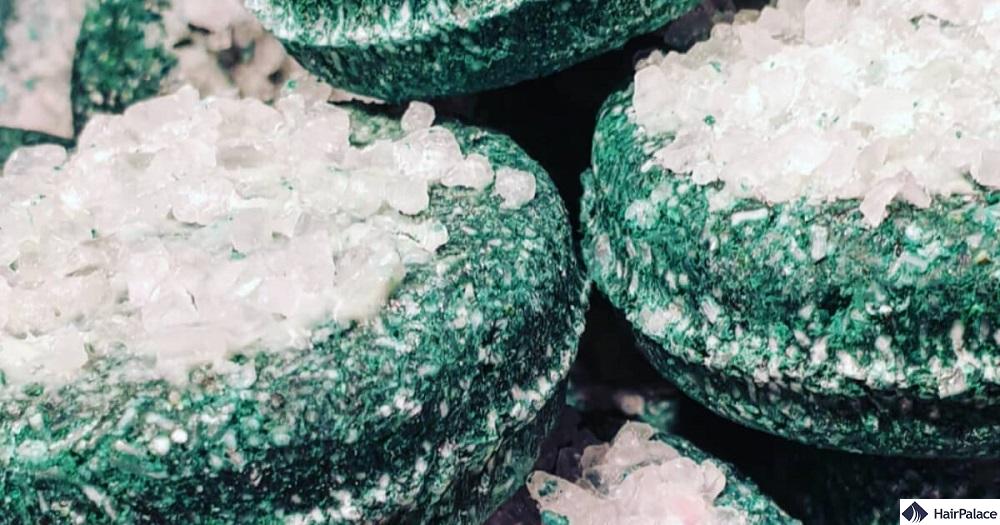 10. Botanical Hair Growth Lab Lavender Cypress Thickening Shampoo
This density thickening shampoo from Botanical focuses on providing your hair with many ingredients that offer a holistic approach to hair care. The shampoo contains lavender, which research suggests can bolster hair growth and fight many hair loss conditions, including alopecia areata.
The shampoo also includes a variety of other nutritious ingredients like green tea extract, sage, calendula, and aloe vera to help support, thicken and improve hair density.
Users of the shampoo have reported it has a beautiful fragrance and leaves the scalp feeling tingly – which is always a good sign that follicles are being stimulated and hair loss is being addressed. Simply use the shampoo twice weekly for healthier hair.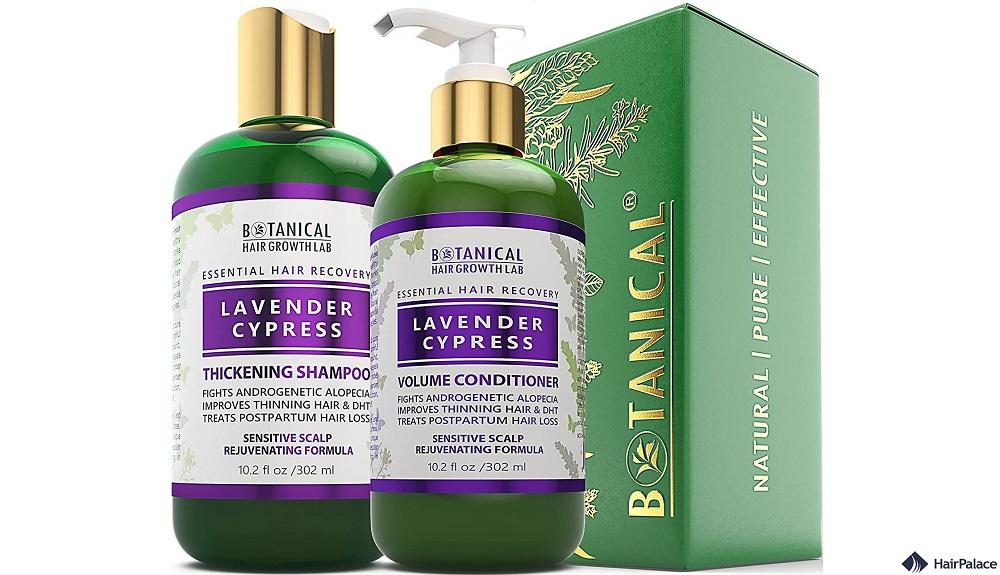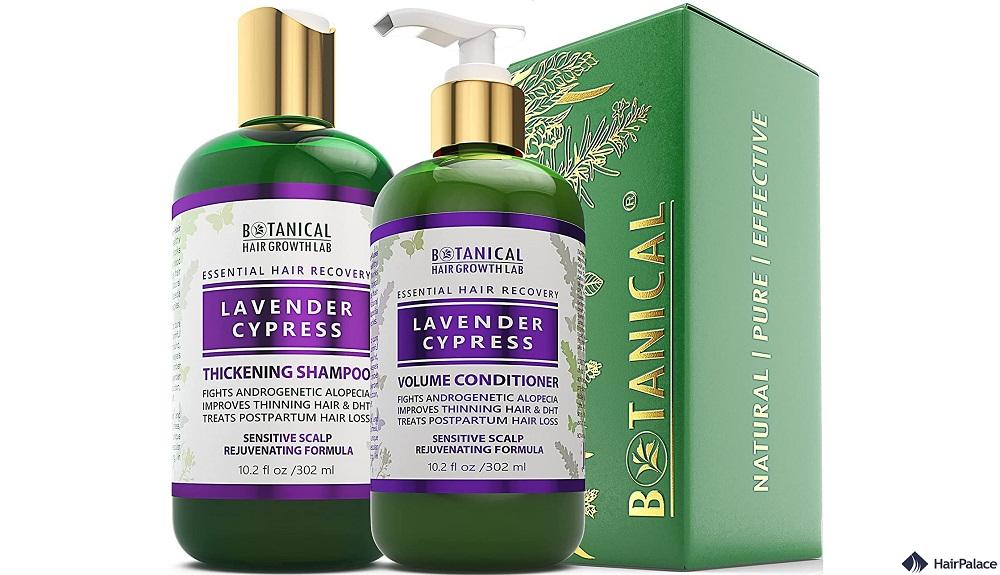 11. ArtNaturals Argan Oil Shampoo for Hair Regrowth
As one of the best shampoo for thinning hair, ArtNaturals argan oil shampoo nurtures and supports your hair during crucial changes in your life, like menopause. This shampoo can help reduce DHT in your body, the hormone responsible for premature hair loss.
Additionally, shampoo can help reduce breakages and restore the natural vibrancy in your hair. Its formula is organic and vegan-friendly and has a sweet-smelling fragrance to transform your hair's look and smell. The only issue you may have is the cost, which is arguably on the pricey side of things. That said, it can utterly transform your hair loss problems and add volume as you've never known before.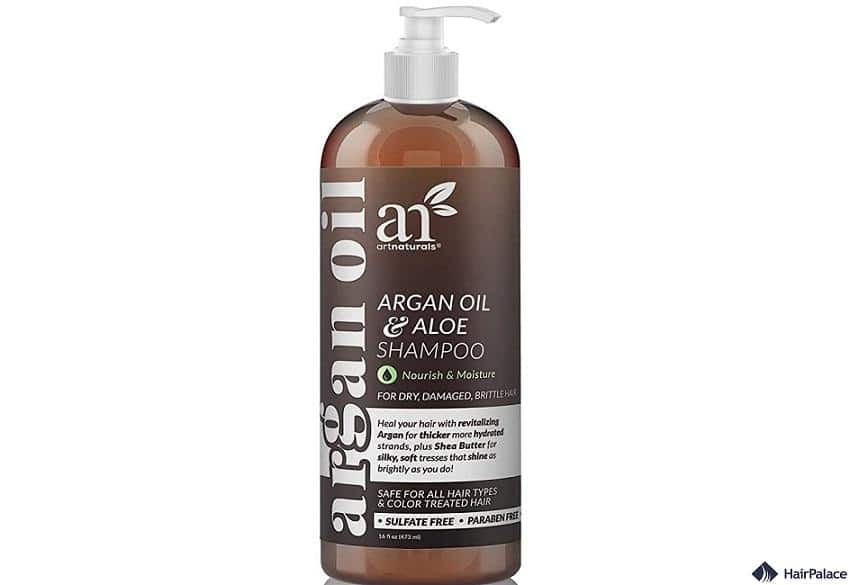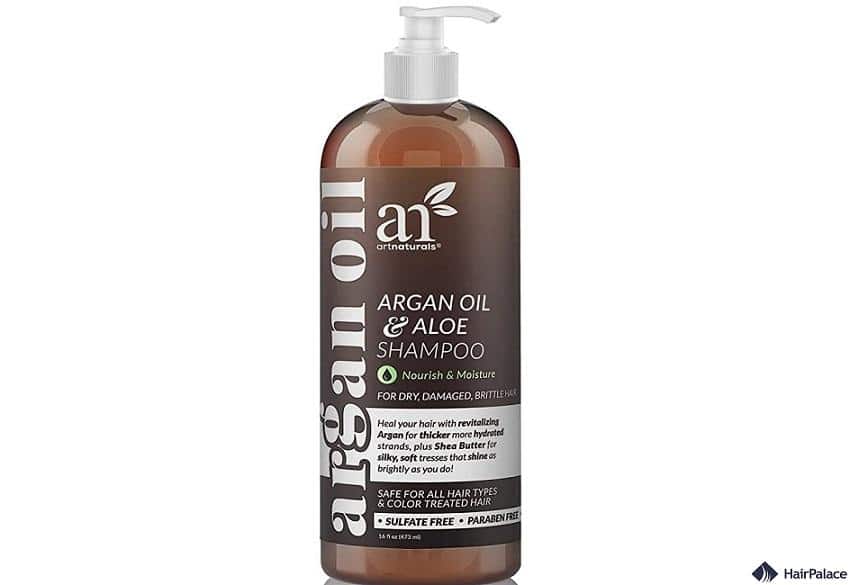 12. The Yellow Bird Peppermint Shampoo Bar
This shampoo bar from The Yellow Bird focuses on one of the market's most beneficial, natural ingredients – peppermint. According to one study, it may be even more helpful than the industry-respected minoxidil for treating hair loss.
Additionally, the shampoo bar contains menthol crystals which help regulate oil production in hair and reduces dandruff, as well as argan oil and coconut oil, which nurture and support new hair growth and minimize potential hair loss. The bar may also alleviate itchy scalps and treat psoriasis.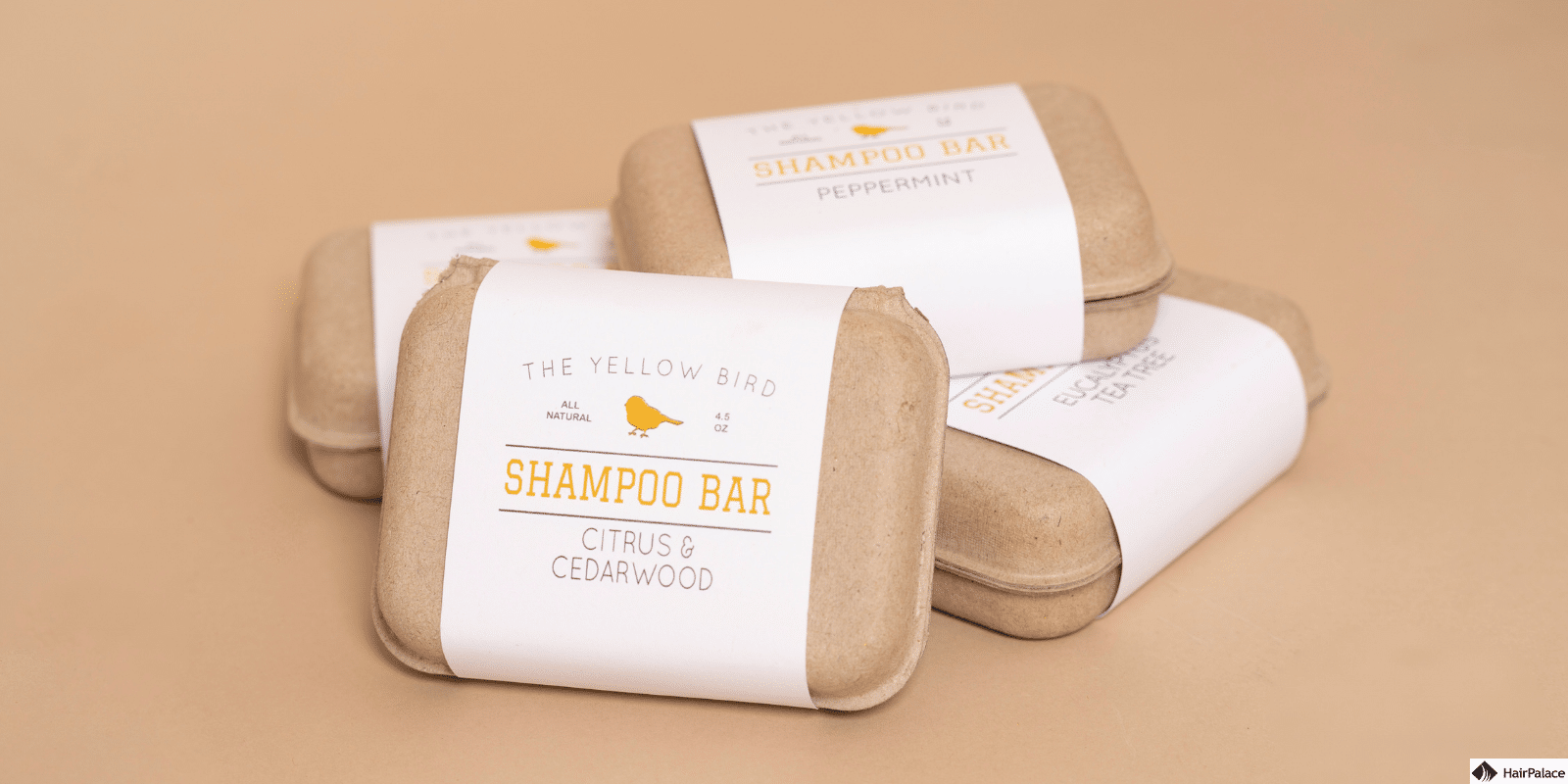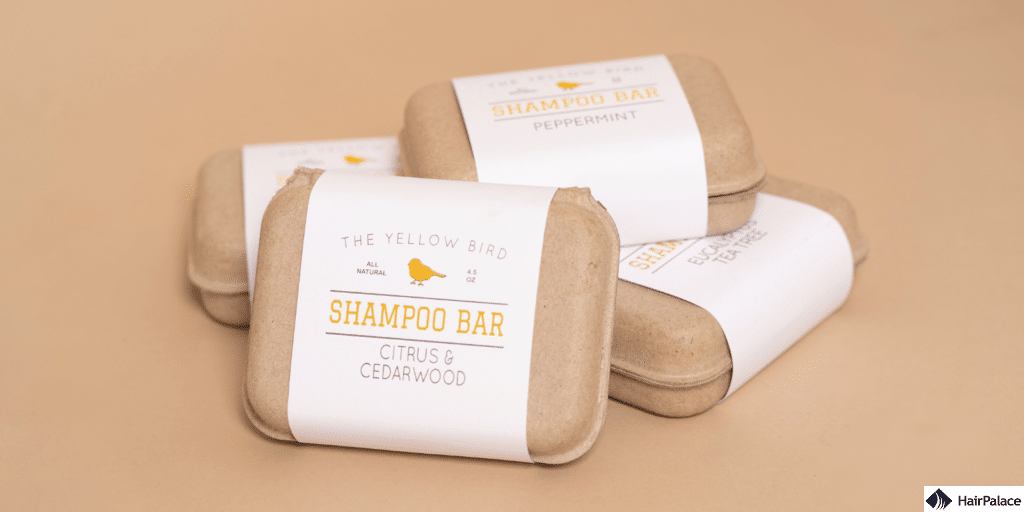 13. Herbal Essences BioRenew Argan Oil Shampoo and Conditioner
Free of parabens and colorants, the Herbal Essense BioRenew Argan oil shampoo and conditioner is tailor-made to support and nurture even the most vulnerable of hair.
Its' active ingredient, histidine, helps absorb your hair's excess copper. While copper is essential for proper body function, too much can contribute to more hair loss. Furthermore, these products contain aloe vera and argan oil, both pivotal in supporting new hair growth.
Finally, to sweeten using these products, they both come with beautiful scents, and many customers have reported that their hair feels fuller to the touch and softer after consistent use.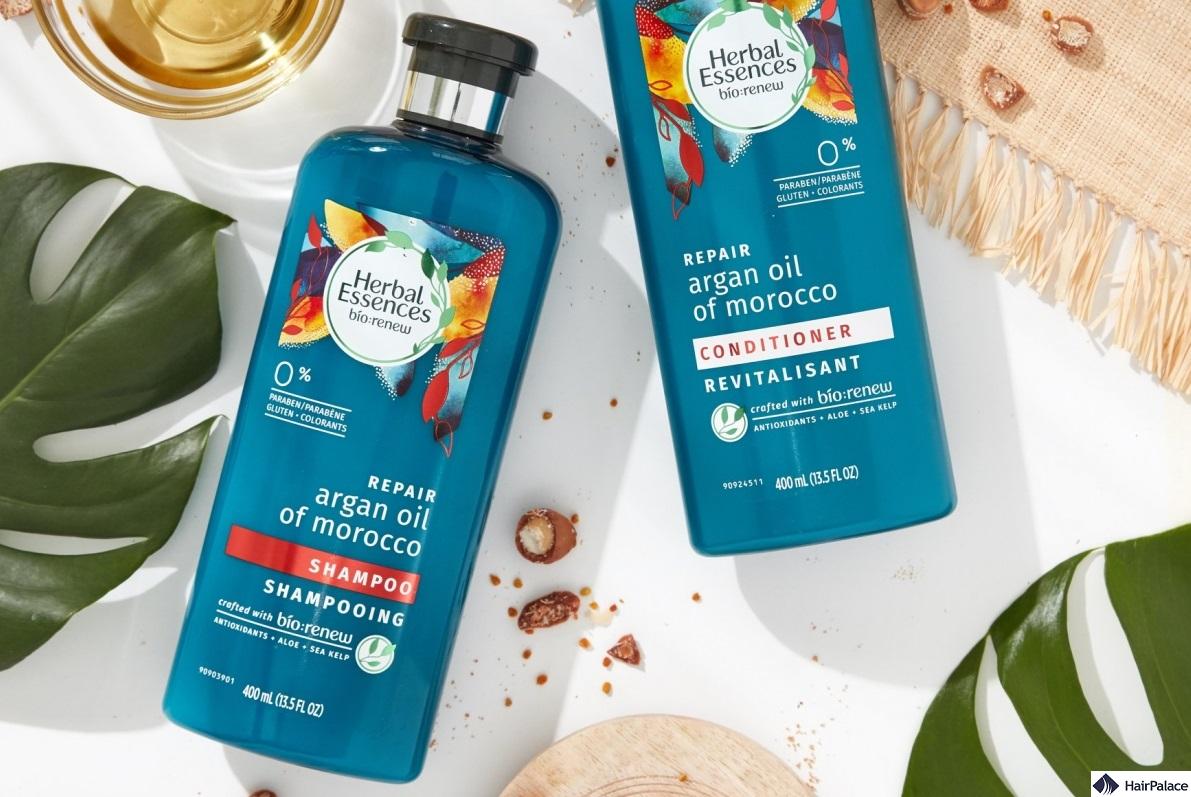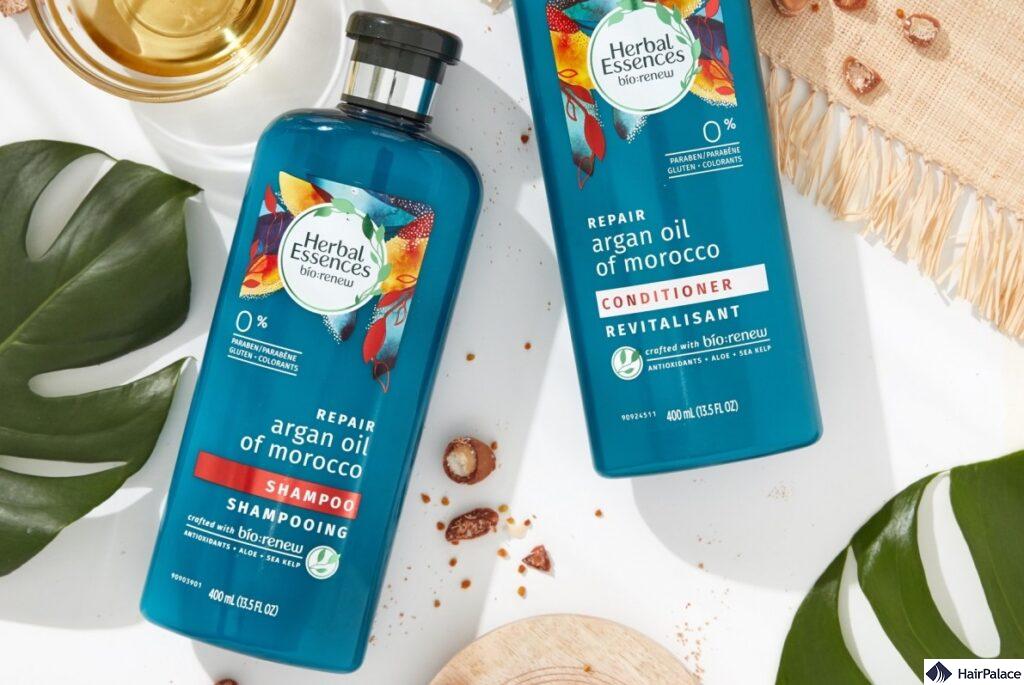 14. Biolage Advanced Full Density Shampoo for Thin Hair
Never underestimate the effect dirt can have on hair loss. Not only does it clog roots, but it also creates a situation where other diseases and conditions can develop.
The Biolage Advanced full-density shampoo has unmatched dirt removal properties, which helps cleanse your hair and scalp of all excess dirt. It does so through a combination of biotin, zinc, and gluco-omega properties. Altogether, this creates one of the best shampoo for thinning hair on the market.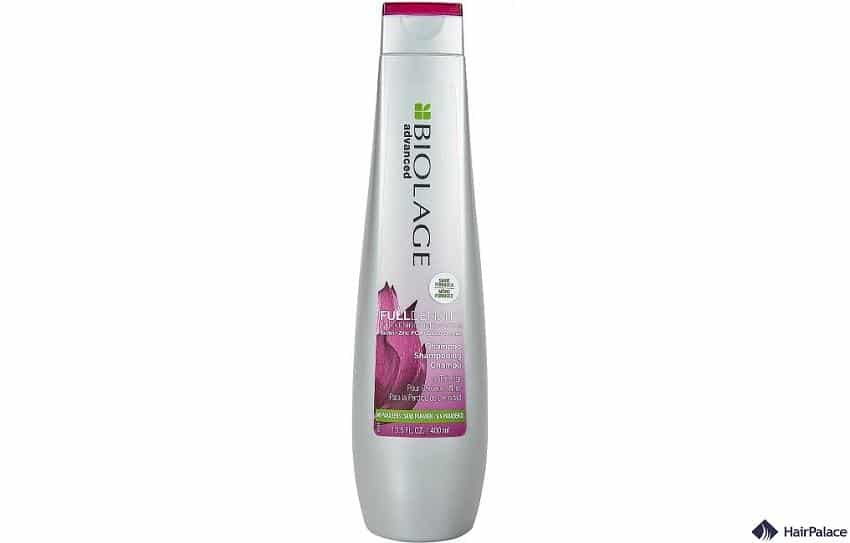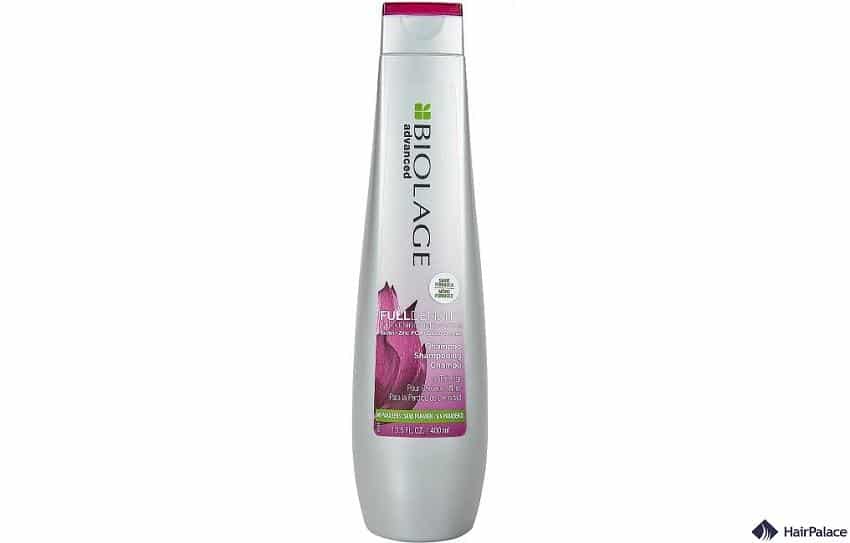 15. Virtue Flourish Shampoo For Hair Thinning
The Virtue Flourish shampoo is especially effective for anyone suffering from thin hair. It has rice-based humectants which attract moisture, helping to hydrate and replenish your scalp. It also has sodium hyaluronate that both soothes and cleanses the scalp from dirt and excess oils.
This shampoo for thinning hair boasts a patented keratin formula that aids in recovering damaged cells in hair follicles. Finally, the shampoo is exceptional for all forms of hair, including straight, curly, and color treated hair.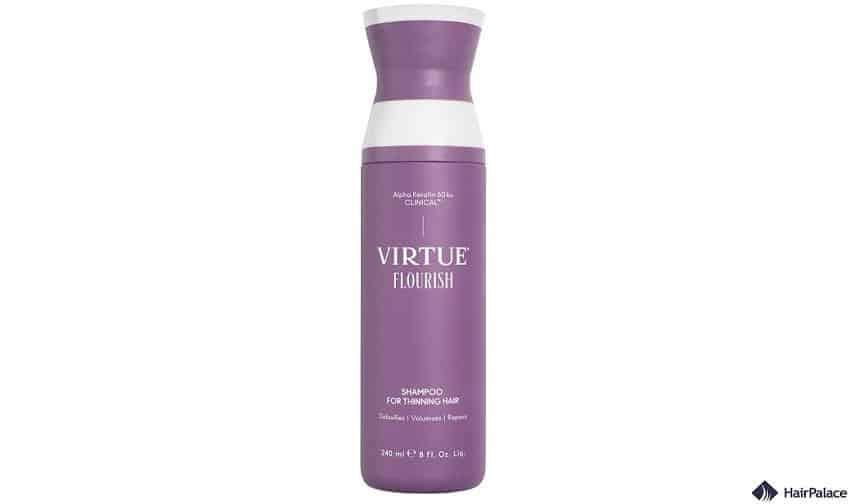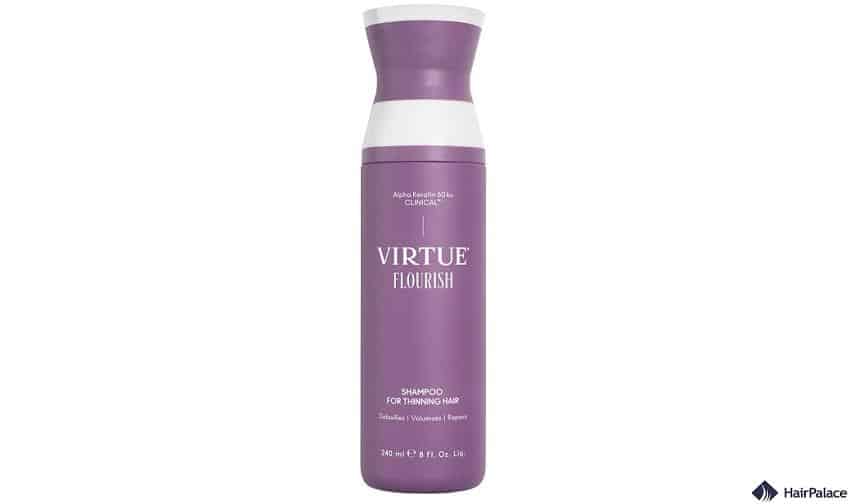 How Else Can You Treat Hair Loss?
Using one of the suggestive 15 best shampoos for hair loss is one of the best ways to treat ailing hair and prevent further hair loss. That said, there are other ways to support your recovery.
A hair transplant offers a permanent solution to your hair loss. The operation itself is highly-advanced and will see a surgeon transplant follicles strategically from one area of your scalp into targetted areas.
The most popular and effective technique for a hair transplant is an advanced form of Follicular Unit Extraction (FUE), known as FUE2. This state-of-the-art procedure reduces the risk of damaging follicles during transplantation and encourages more effective hair growth. It has an outstanding 90-95% success rate, ensuring most patients will regain the hairline of their dreams.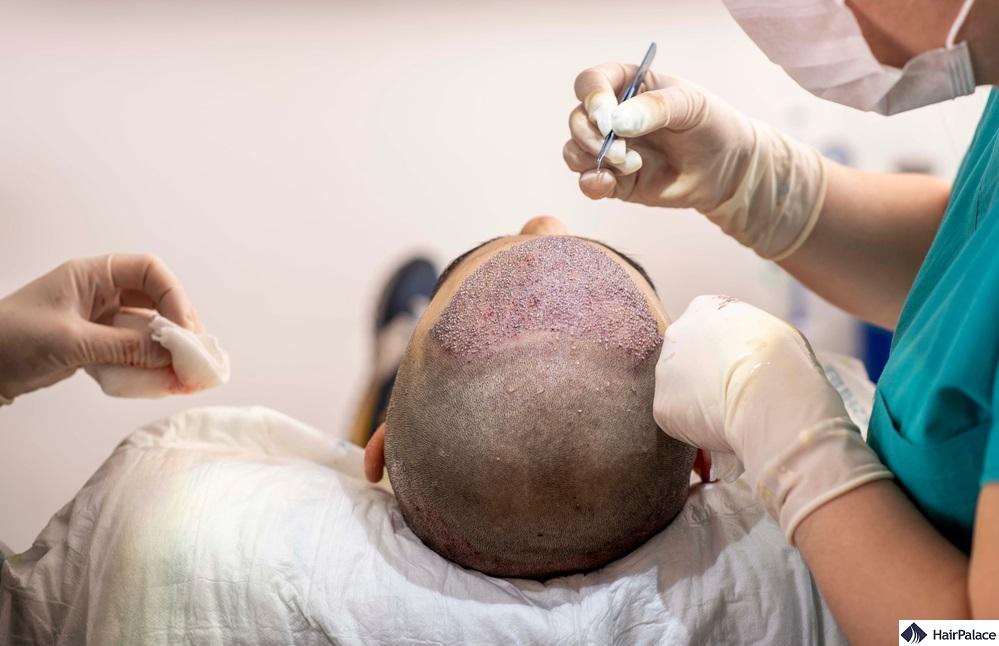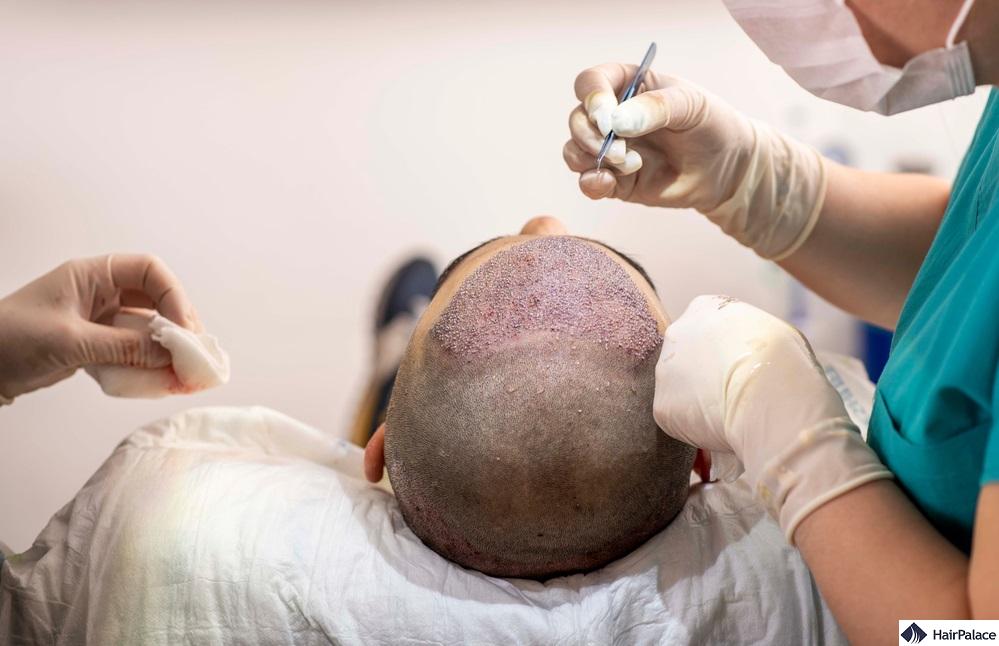 Conclusion
Fine or thinning hair can be a devastating thing to suffer through, knocking your confidence and robbing you of your self-esteem. And while there are many causes of it, such as aging, illness, medical side-effects, or lifestyle habits, there are ways to learn how to get thicker hair.
Our list of the best shampoo for hair loss has been tailor-made to offer concrete solutions to help your hair recover, from boosting volume and density to improving hair health and strength.
That said, shampoo for thinning hair can also do so much, and if your hair loss is extensive or persistent, you must identify the root causes of your damaged hair. By visiting your GP or dermatologist, you can get a diagnosis to help your treatment.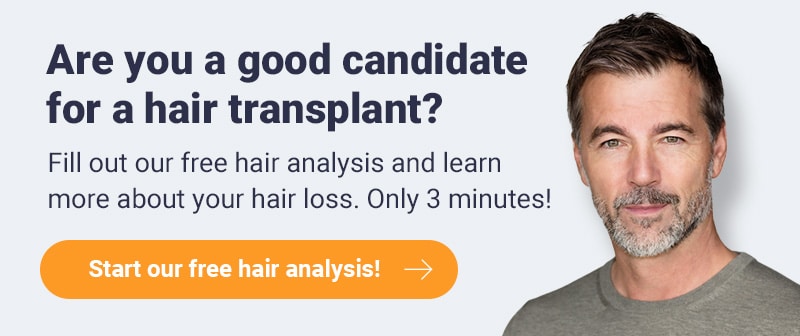 FAQ
Can shampoos help hair growth?
While shampoos for thinning hair can help, they are not miracle workers. Have realistic expectations and understand that results will take time; continued use is essential. Shampoos will gradually help improve hair volume, strengthen individual hair, and increase growth and density slowly.
How often should you use hair growth shampoo?
The best shampoo for thinning hair will recommend you use them every other day. Only through continued use can you achieve optimal results. However, you may use products less often if you have weak hair or a particularly sensitive scalp.
How long does it take thickening shampoo to work?
You should expect results from your thickening shampoo after one or two months of use. Carefully read the products' active ingredients to understand fully the potential each shampoo has in treating your hair.
HairPalace relies on scholarly sources, including peer-reviewed articles, as well as publications of medical associations and academic & research institutions. We follow strict sourcing guidelines and avoid tertiary references. Read our editorial policy for further information on how we keep our content up-to-date and accurate.