What is the Best Shampoo for Thinning Hair?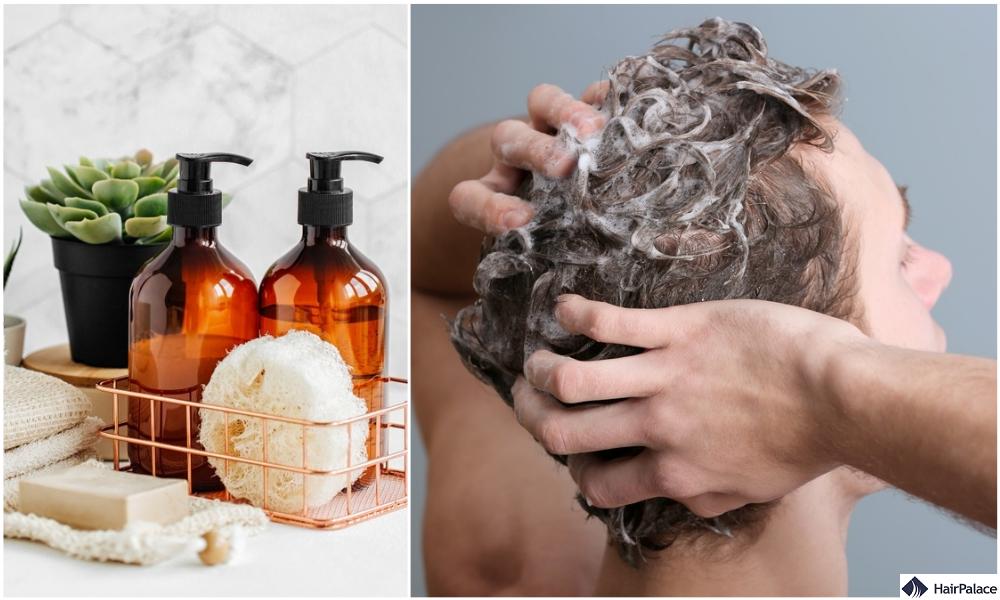 Is your hair starting to look thinner?
You're not alone: the most common type of hair loss, pattern baldness, affects approximately half of men and around 40% of women in the UK (aged over 50 and 70, respectively). Various other conditions can trigger hair loss too.
However, numerous treatments are available — including shampoos designed to improve growth.
But they're not guaranteed to provide everyone with the same results. That's why it's crucial to identify the factors causing your hair loss, and to try multiple shampoos. Some are made with ingredients that can reduce thinning, while others can increase the hair's density. It may take some time to find the right one for you.
So, where should you start? In this post, we'll look at some of the most popular options on the market to help you choose the best shampoo for thinning hair.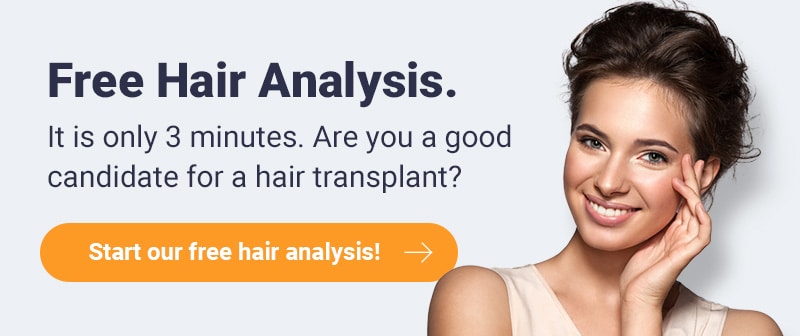 What are the Most Important Ingredients in Hair Loss Shampoo?
When browsing shampoos to combat thinning hair, look out for the following ingredients:
Phyto-caffeine
Research shows that caffeine can help to fight hair loss by preventing testosterone from harming roots in the scalp, and can stimulate and promote hair growth.
Histidine
Histidine is an amino acid essential for the growth and repair of tissue, and creating blood cells. It also absorbs excess copper in the hair.
Histidine helps to protect hair from both Ultraviolet A (UVA) and Ultraviolet B (UVB) damage, which can cause colour changes and hair protein loss, respectively.
Biotin
Biotin is part of the B vitamin group, helps nutrients travel throughout your body, and is vital for healthy hair growth. You'll find this in various shampoos, and it can lead to fuller hair while reducing the risk of breakage.
Niacin
Niacin (otherwise known as vitamin B3) can be a valuable addition to hair loss shampoo products, as it encourages better circulation in the scalp. One study found that applying two niacin derivatives (octyl nicotinate and tetradecyl nicotinate) topically led to improved hair density in women affected by alopecia.
Minoxidil
Minoxidil is a common option for treating hair loss, as it can boost blood flow to hair follicles. They should become stronger and produce healthier hair after consistent treatment.
Essential oils
Some essential oils can effectively treat hair loss. For example, data shows that peppermint oil encourages growth, while lemongrass and lavender may also make hair stronger.
The Best Shampoo for Thinning Hair: What are the Top Options?
Here are 8 of the top shampoos for hair loss to consider:
Hims Hair Thickening Shampoo
Saw palmetto is the most important ingredient in Hims Hair Thickening Shampoo. Saw palmetto is a native palm in the U.S. and studies have found that it can lead to significant improvements for people living with alopecia. It's also believed to block dihydrotestosterone (DHT), a hormone that shrinks follicles and reduces hair growth.
Still, the National Center for Complementary and Integrative Health concluded that current research cannot effectively determine whether or not saw palmetto definitely prevents hair loss.
Hims Hair Thickening Shampoo is vegan. It's also cruelty-, paraben-, and sulfate-free.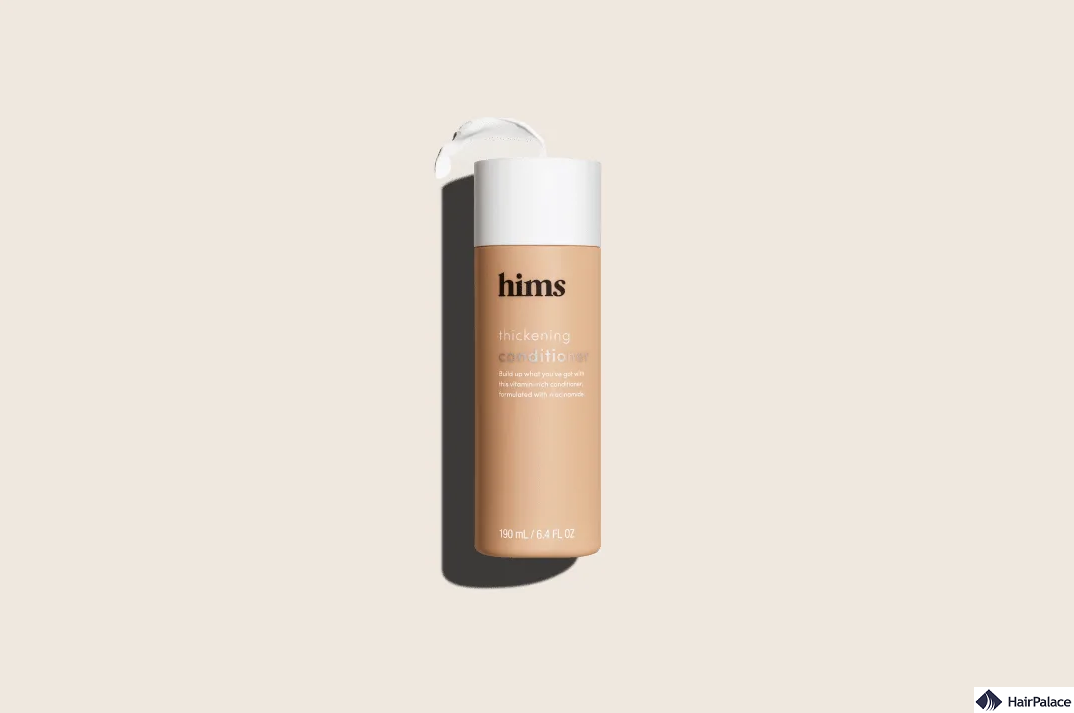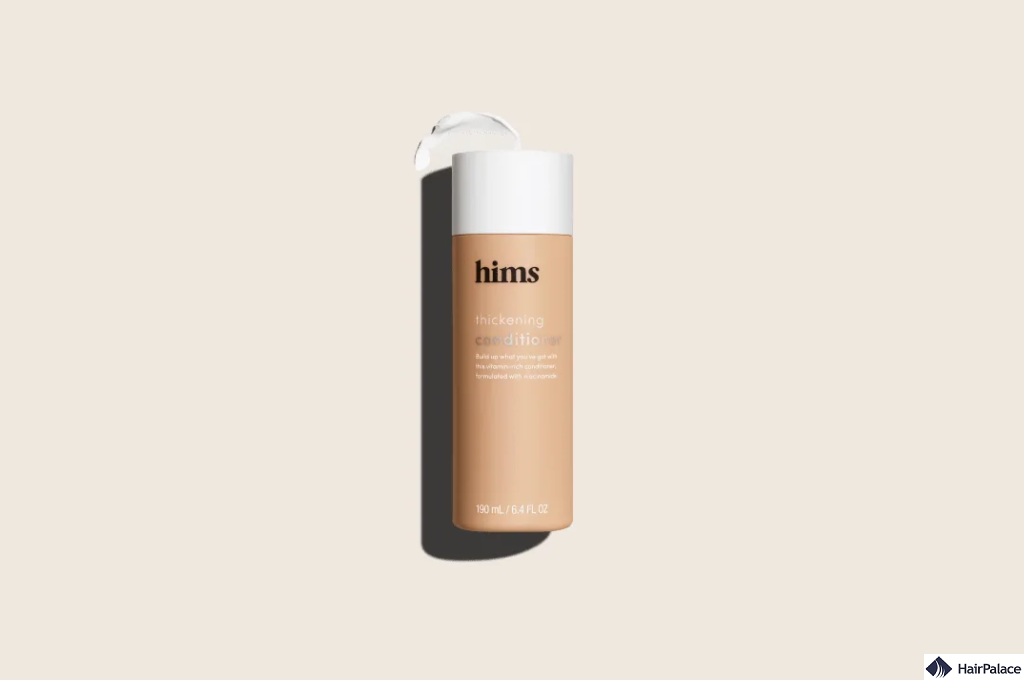 Keeps Thickening Shampoo
Keeps is a popular brand, and its Thickening Shampoo includes such powerful ingredients as:
Caffeine
Green tea
Biotin
Saw palmetto
Keeps Thickening Shampoo is designed to stop hair thinning and shedding. Biotin has been found to improve hair growth in people with existing conditions that affect their hair.
Caffeine is also believed to encourage hair growth, while a catechin in green tea (epigallocatechin gallate, or EGCG) is believed to slow shedding.
If your hair is starting to look thinner than usual, Keeps Thickening Shampoo may be an effective addition to your hair care regimen.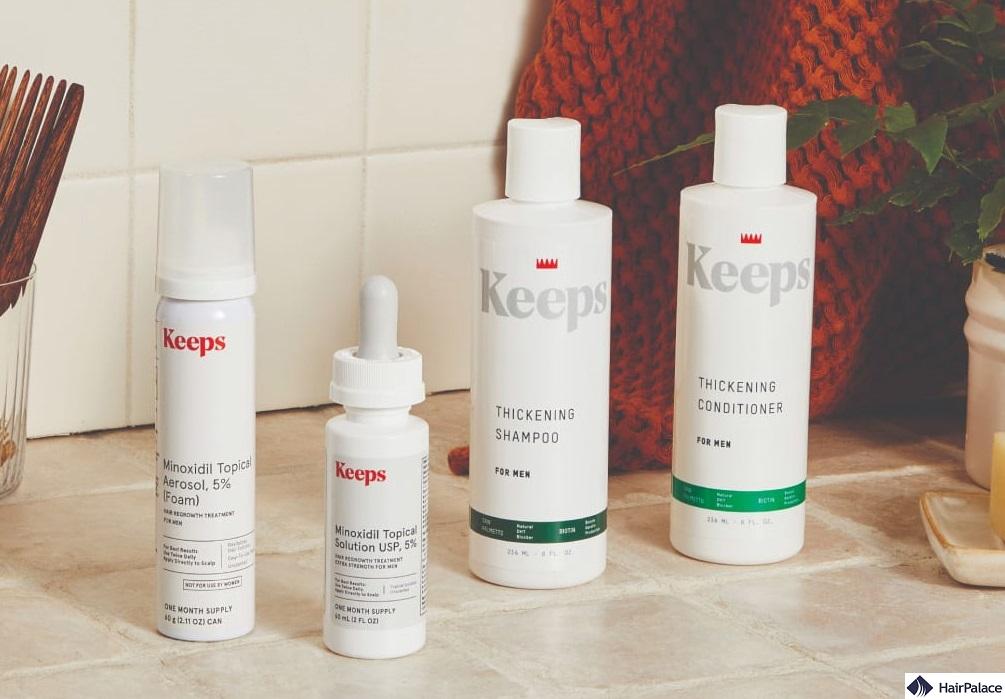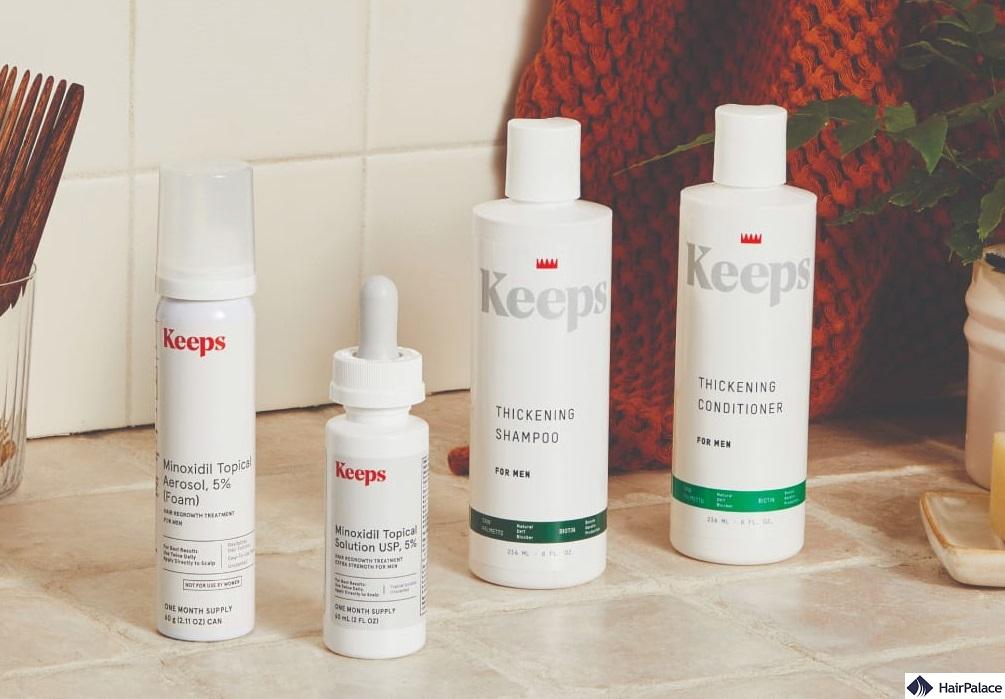 Plantur 39 Phyto-Caffeine Shampoo
Plantur 39 products are designed for women going through the menopause.
Shampoos with phyto-caffeine can combat hair loss caused by androgenic alopecia, according to one study. This shampoo also contains zinc, which can aid hair growth.
Niacin, or vitamin B3, is another important addition to Plantur 39 Phyto-Caffeine Shampoo. This ingredient may cultivate fuller hair and promote healthier circulation, transporting essential nutrients to follicles in the scalp.
Women using this hair loss shampoo claim it's effective for shedding related to menopause, hormones, and thyroid issues. However, some may be put off by the presence of parabens (which can interfere with hormonal production and function).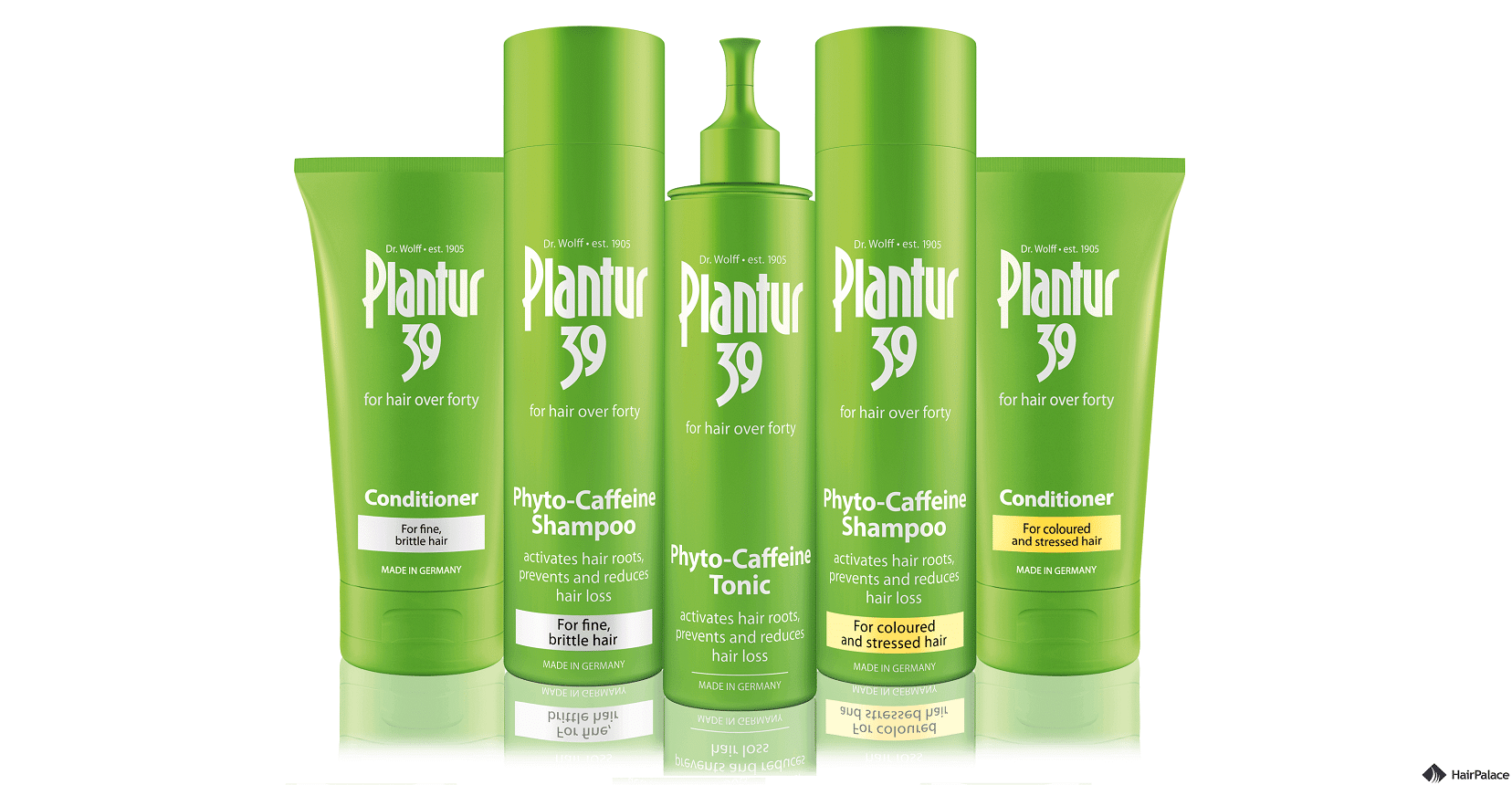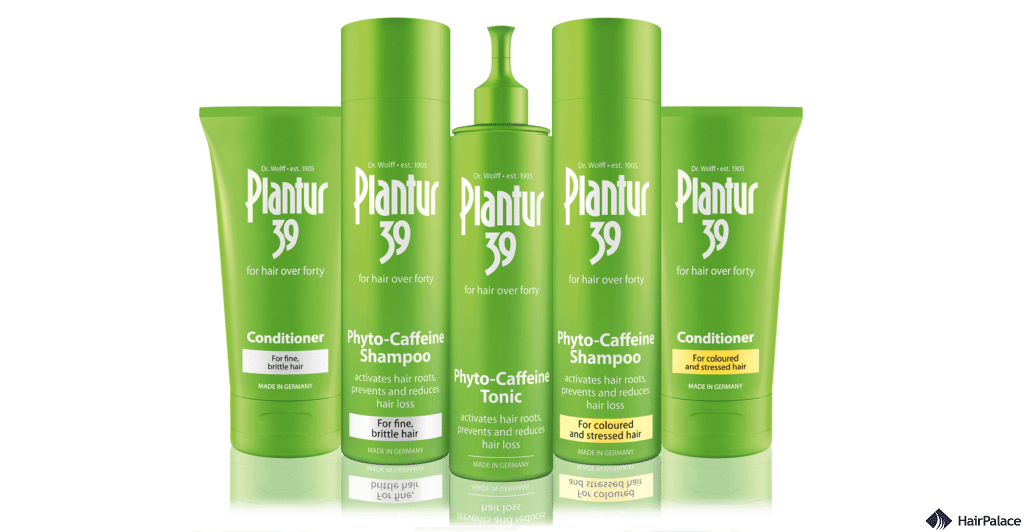 Hers Shampoo
As with Hims Hair Thickening Shampoo, Hers Shampoo's main ingredient is saw palmetto. Pumpkin seed oil is another key ingredient: one study shows that this can help treat hair loss, though it was on a small scale (involving fewer than 100 people with pattern hair loss). Pumpkin seed oil wasn't the only ingredient in the supplement at the heart of the study.
However, Hers Shampoo has been praised for its pleasant aroma and numerous users claim that it leads to positive results when combined with the matching Hers conditioner.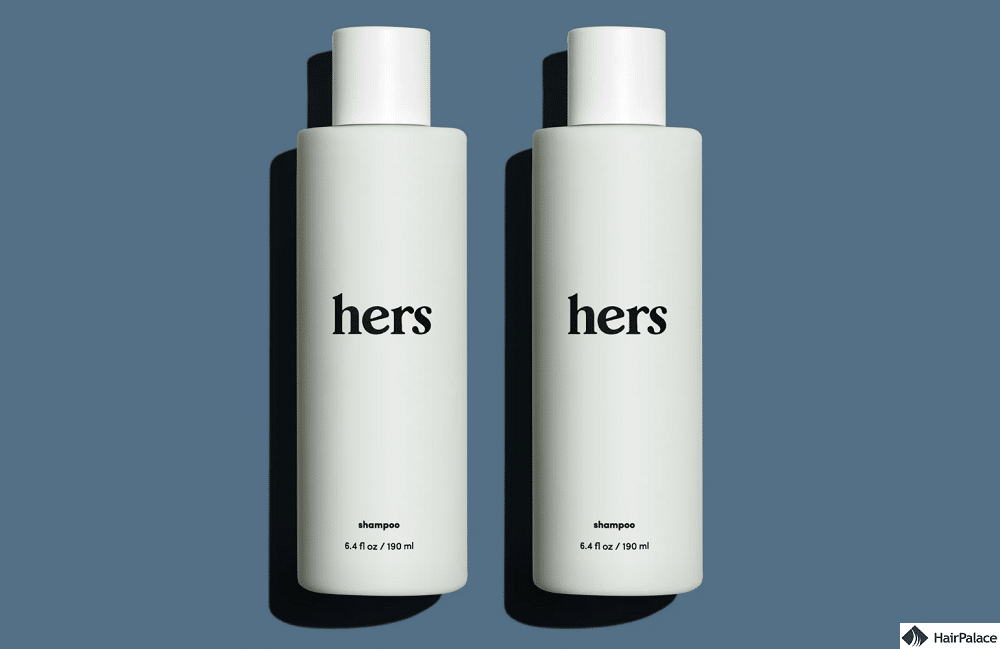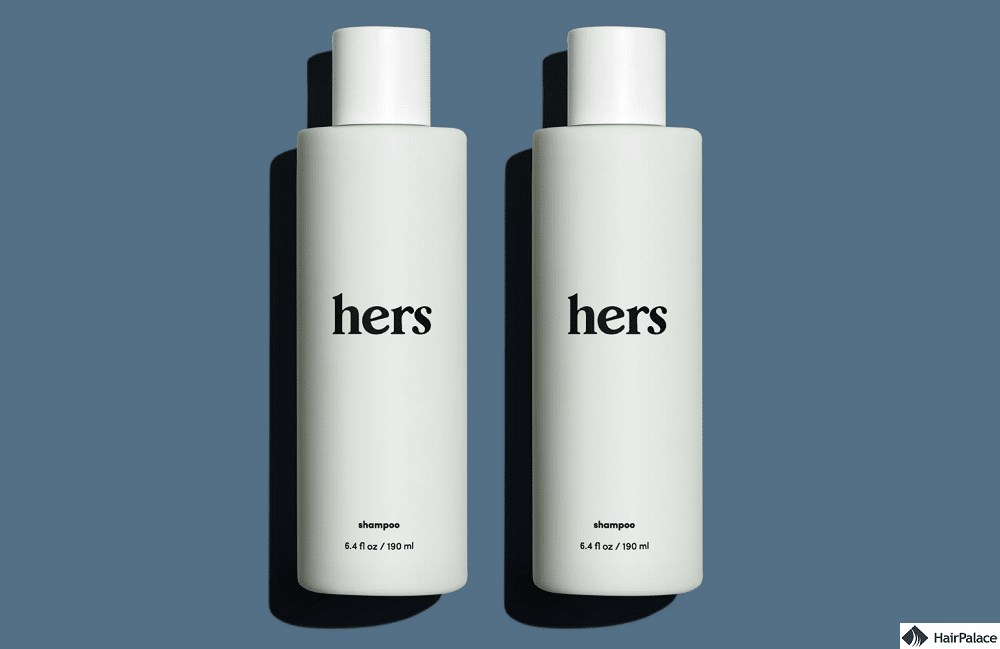 Lush Flyaway Hair Shampoo Bar
Shampoo bars can be considered a more eco-friendly alternative to liquid shampoos, as they don't come packaged in plastic bottles, and can be just as effective. Lush Flyaway Hair Shampoo Bar is designed to increase volume and make thinning hair appear fuller.
This includes lemon oil and sea salt, which can be beneficial if your hair is oily (not so much if your hair is dry). The presence of cocoa butter and chamomile oil may make the hair easier to manage too.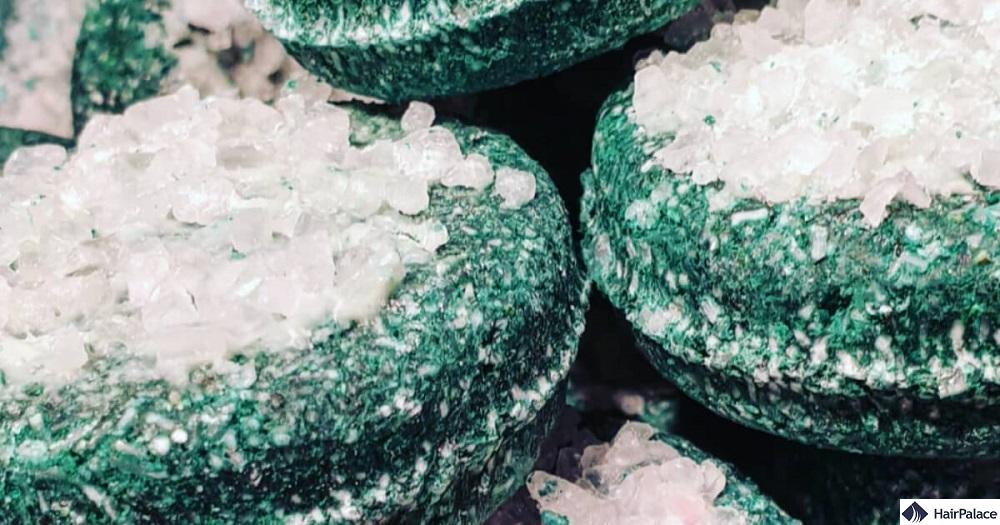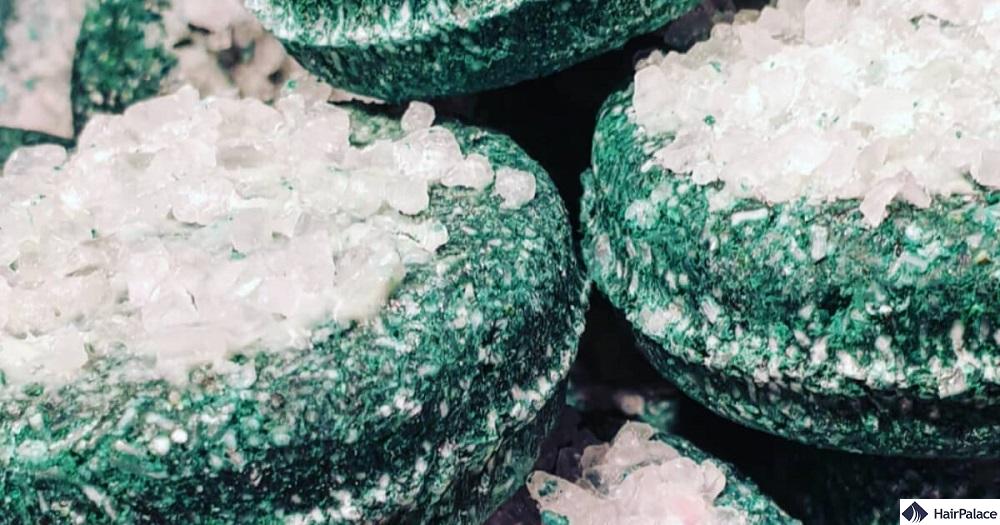 Botanical Hair Growth Lab Lavender Cypress Thickening Shampoo
Lavender can help facilitate healthy production of hair and skin cells. Research indicates that it can encourage effective hair growth and fight alopecia areata.
Botanical Hair Growth Lab Lavender Cypress Thickening Shampoo also includes various botanical ingredients believed to increase hair count and thickness:
Green tea extract
Sage
Calendula
Aloe vera
Fans of this shampoo have complimented the satisfyingly floral aroma and the tingling it creates when applied to the scalp. The brand suggests that users massage the product into the hair at least twice per week.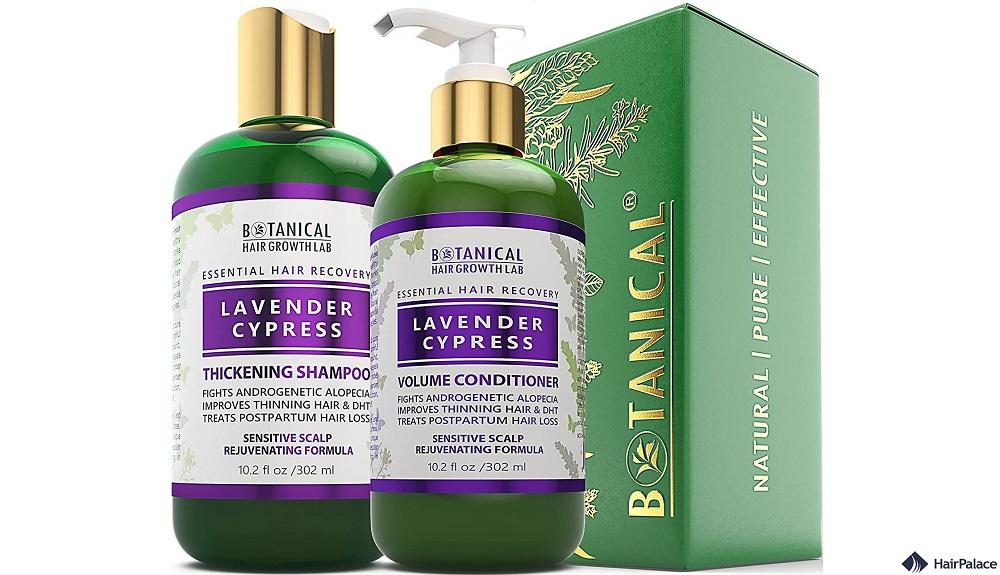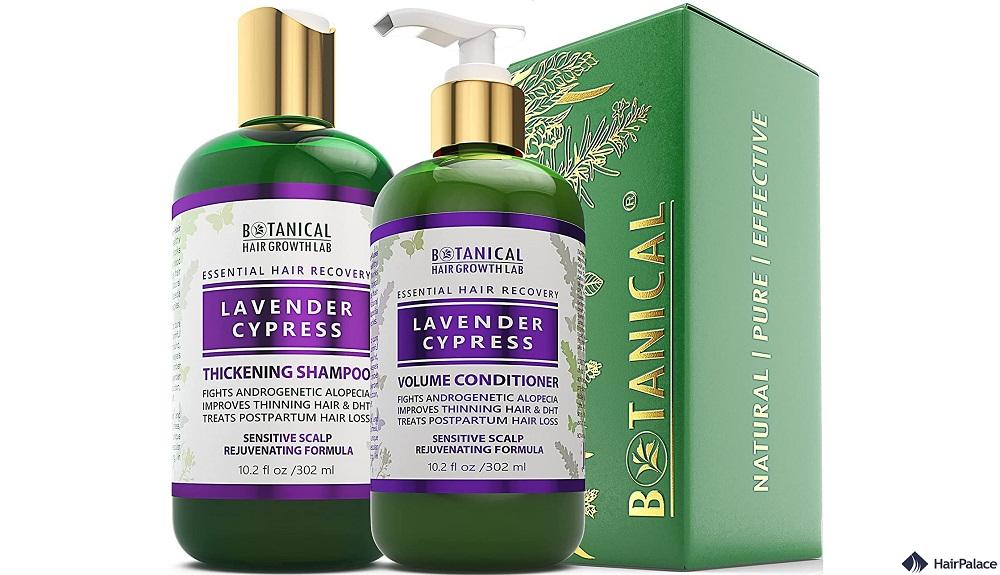 The Yellow Bird Peppermint Shampoo Bar
Another shampoo bar, the Yellow Bird Peppermint Shampoo Bar contains peppermint. This can aid hair growth, and may even be more beneficial than minoxidil according to one study.
Added menthol crystals are another key ingredient (menthol is found in peppermint oil), as are argan oil and coconut oil. It's believed this shampoo bar can reduce scalp itching and treat psoriasis.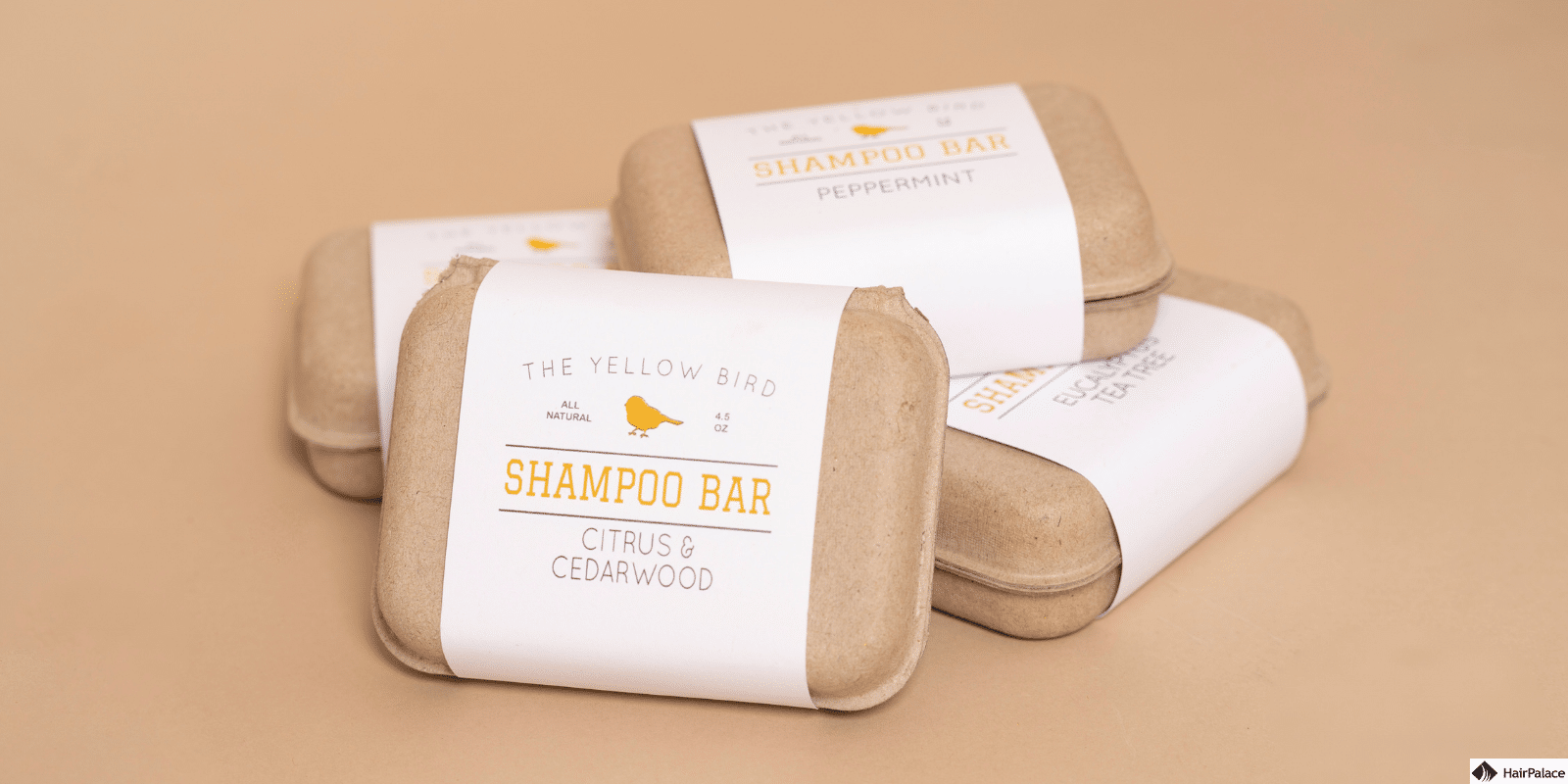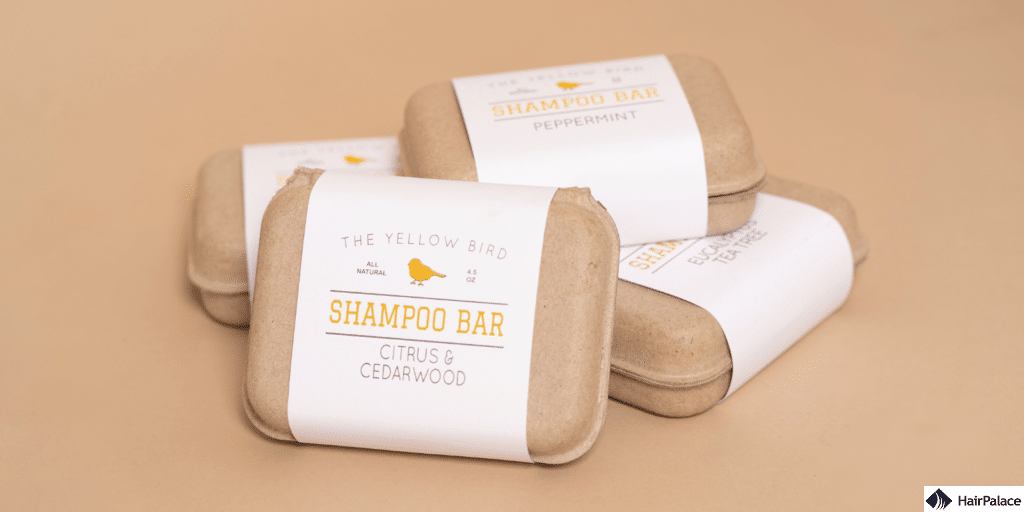 Herbal Essences BioRenew Argan Oil Shampoo and Conditioner
While copper is crucial for proper body and brain function, it can also increase the rate at which UVA and UVB radiation damages the hair. Prolonged exposure to sunlight can leave the hair weaker, and more prone to breakage and shedding.
This product's active ingredient, histidine, absorbs the hair's excess copper. As a result, it can reduce the amount of damage the hair sustains and restore its density.
Herbal Essences BioRenew Argan Oil Shampoo and Conditioner are also free of parabens and colourants. Aloe vera and argan oil are also on the list of ingredients.
Users recommend this product for its scent, and some claim that it leaves their hair fuller and softer with consistent application.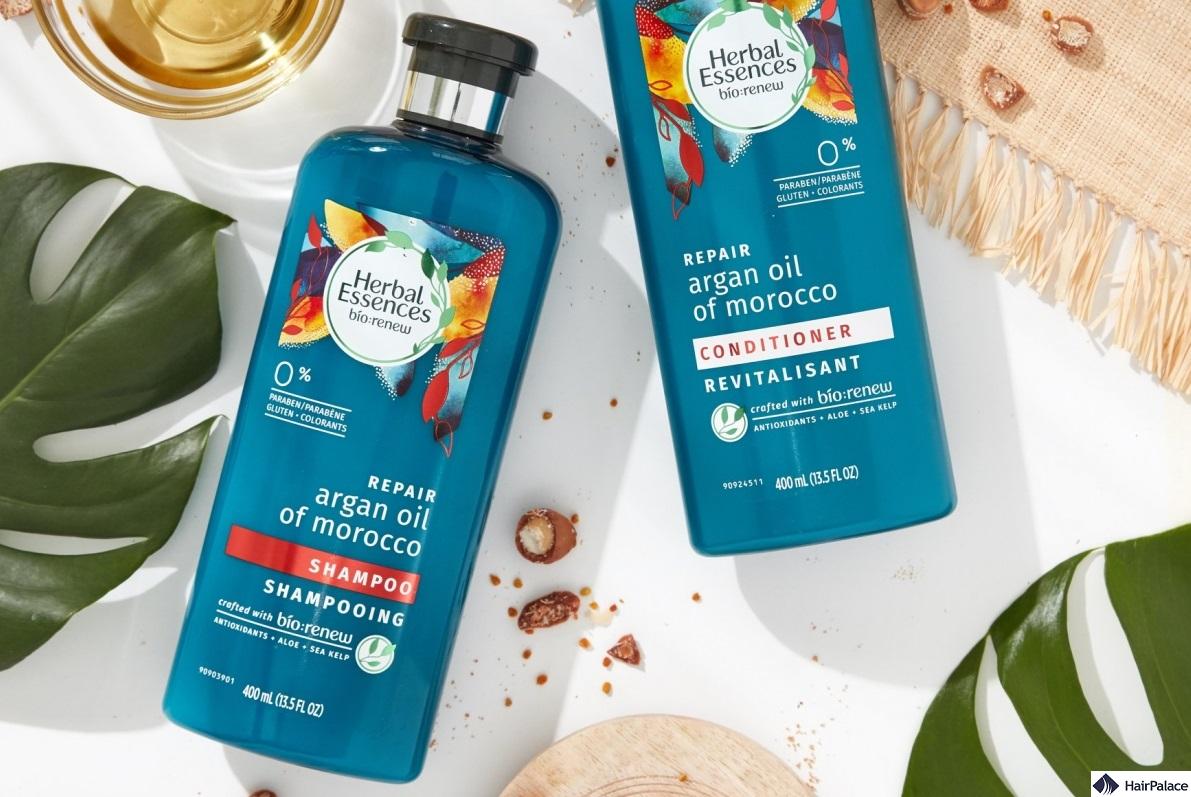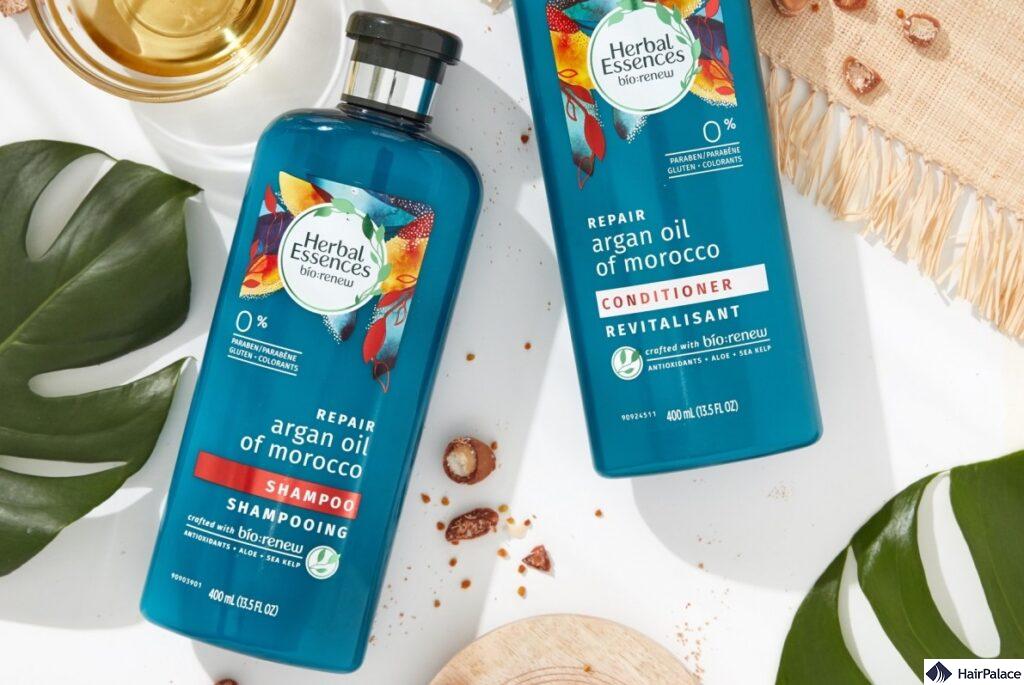 Shampoo for Hair Loss FAQ
Here are some of the most frequently asked questions about shampoos for hair loss:
How does your diet affect hair loss?
Eating a nutritious diet can keep your hair healthy. Foods containing protein and iron are particularly important.
You should also try to get more vitamins A, B, and C.
What ingredients should I keep in mind when shopping for hair loss shampoo?
Look for products containing histidine, phyto-caffeine, and peppermint. However, the cause of your hair loss will determine how effectively shampoos work for you.
Various conditions can lead to hair loss, including:
It's crucial to identify the factors causing your hair loss before you try a shampoo.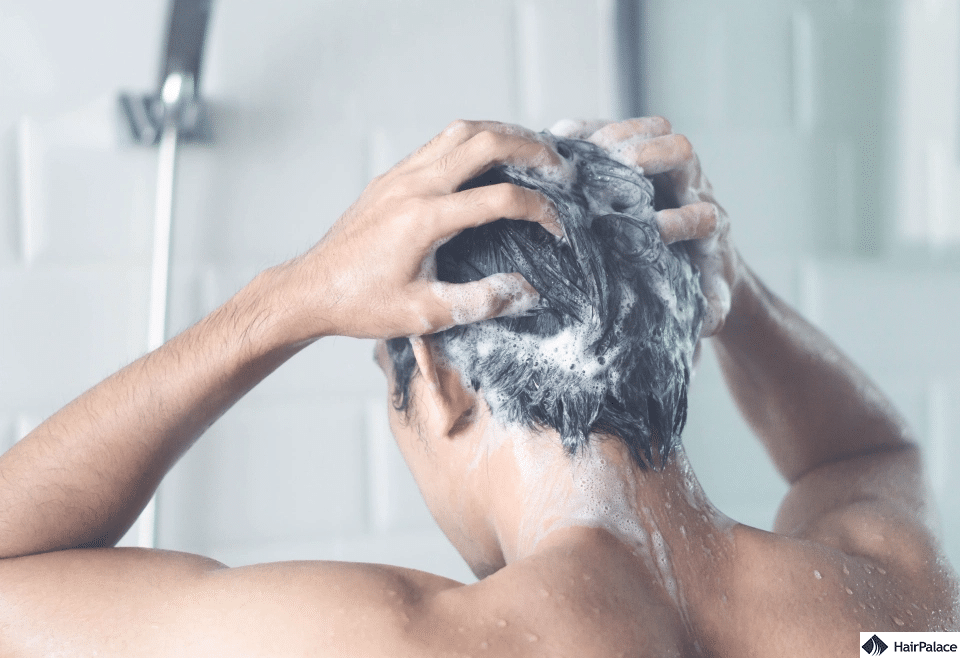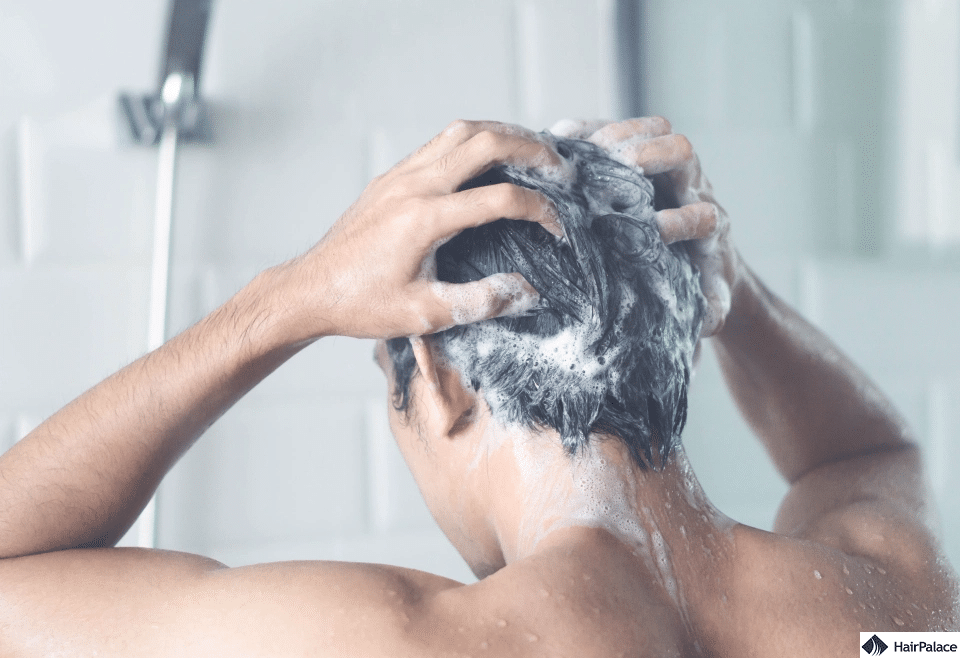 What are the best ingredients for treating hair prone to breakage?
If your hair seems to be finer, weaker, and more likely to break than usual, look for a shampoo for hair loss that contains the following ingredients:
Collagen
Ginseng
Aloe vera
Biotin
These can make hair stronger and thicker. But be aware that your hair care routine could lead to hair breakage too. Shampooing too often, particularly with products containing harsh chemicals, and neglecting conditioning can both contribute to breakage.
How Else Can You Treat Hair Loss?
Switching your shampoo to one of the 8 covered above could help you fight hair loss and achieve thicker, healthier hair. But what if you still don't achieve your ideal results?
You can try other treatments, including hair transplants. Using the latest techniques, surgeons will transplant follicles from one area of the scalp to another. This can restore growth over several months, and create natural, permanent results.
The most effective technique available is a form of Follicular Unit Extraction (FUE) known as FUE2. This incorporates state-of-the-art technology to minimize the risk of follicles becoming damaged during the procedure, and encourages more effective growth. Its success rates of 90 – 95% ensure the vast majority of patients achieve amazing results.