Top Hair Growth Products: The Best Options for Thinning Hair
Hair growth products available on the market are designed to slow hair loss (or reverse it) and maintain healthy hair growth.
It's not surprising if we consider that everyone may experience hair loss at one time or another, regardless of age, gender, or hair type. And it could be due to a genetic condition, medical issues, or lifestyle.
In this post, we'll explore the best hair growth products available, discussing everything from over-the-counter (OTC) solutions to prescription medications. By the time you reach the end, you'll have the information you need to choose the right treatment for your thinning hair.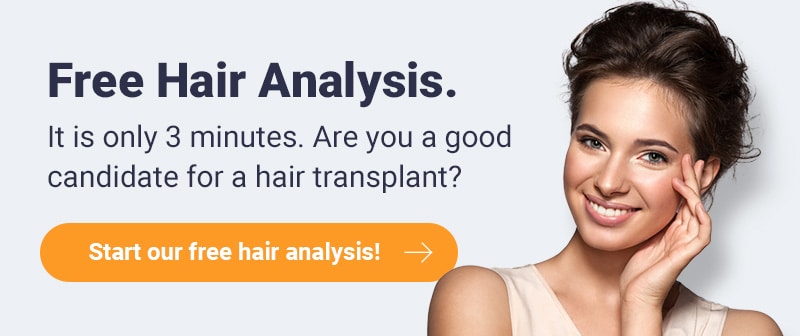 Quick Guide to the Top Hair Growth Products Available Now
Men: Hims
Women: Women's Rogaine 5% Unscented Minoxidil Foam
Budget Buy: The Ordinary Hair Serum
High-End Product: Better Not Younger Superpower Hair & Scalp Duo
Subscription: Keeps
OTC: Keranique Hair Regrowth Treatment
Restorative Shampoo: Shea Moisture Strengthen & Restore Shampoo
Strengthening Shampoo: Kérastase Bain Force Architecte Shampoo
Volumizing Shampoo: Briogeo Blossom & Bloom Shampoo
Brittle Hair: Briogeo Blossom & Bloom Shampoo
Cleansing Serum: Sunday Riley Clean Rinse Clarifying Scalp Serum
Hair Growth Serum: Vegamour GRO Hair Serum
Thin Hair: OUAI THIN Hair Supplement
Pre-cleanser: Mizani Wonder Crown Scalp Foaming Pre-Cleanse
Bond-building: OLAPLEX No. 0 Treatment
Scalp Scrub: Frank Body Caffeinated Scalp Scrub
Spray-in: Bondi Boost Procapil Hair Tonic
MSM Supplement: Shedavi Hair + Skin + Nails Whole Food Vitamin
Oral Supplement: Viviscal Hair Growth Supplement
How Do Products Help Stimulate Hair Growth and Combat Hair Thinning?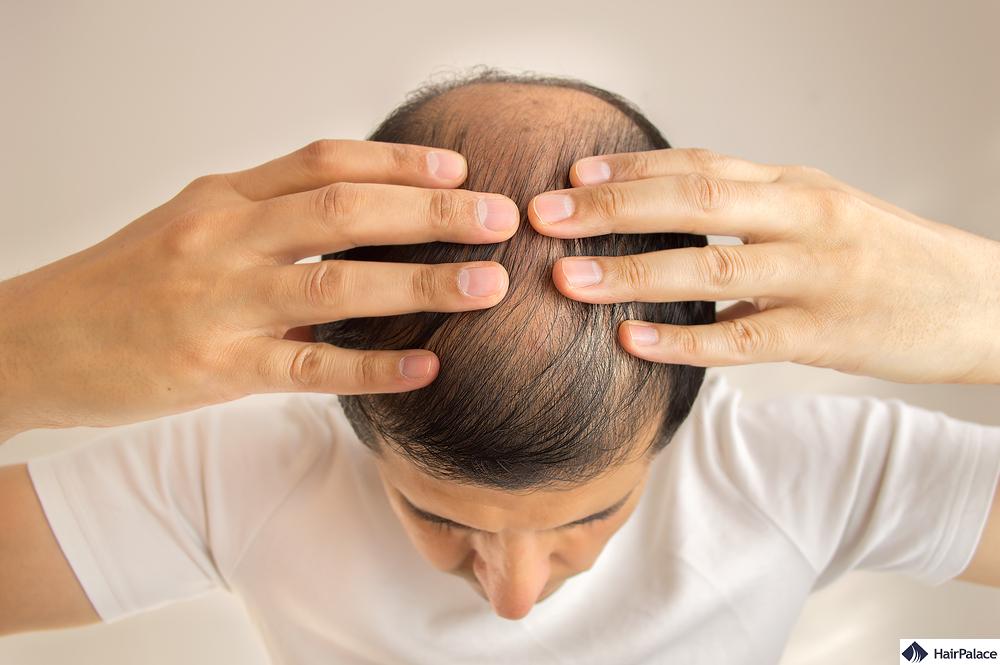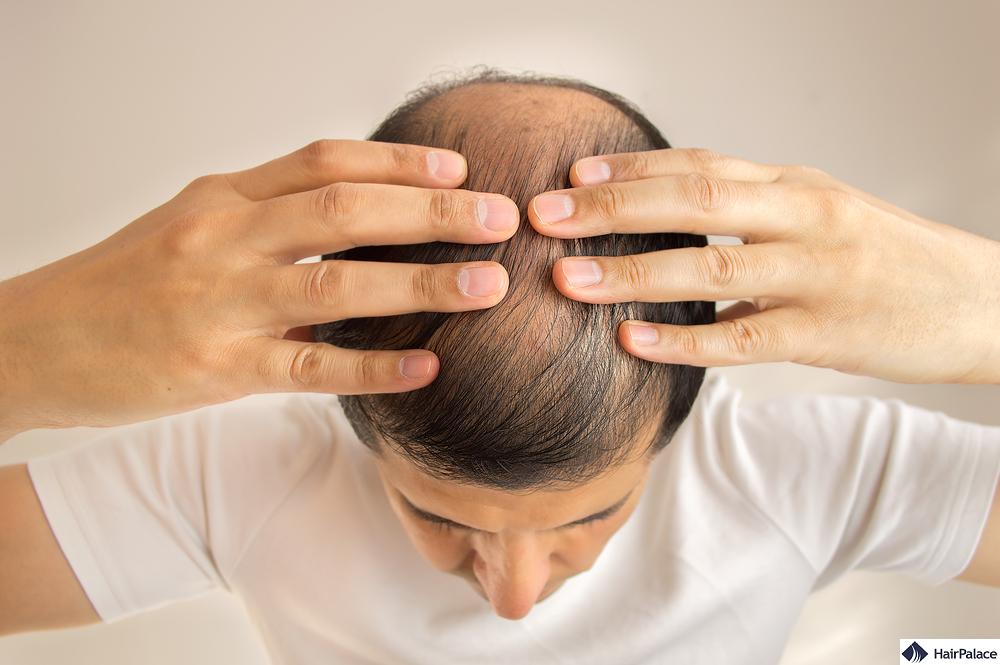 Hair loss is incredibly common in the UK. Around half of men over the age of 50 lose their hair due to male pattern baldness, while female pattern baldness affects approximately 40% of women aged 70 and above. However, other conditions and issues can trigger hair thinning and shedding. These include:
Hereditary conditions (e.g. male or female pattern baldness)
Thyroid disorders
It's best to speak to your doctor or a dermatologist if your hair is thinning: they'll be able to examine your scalp and hair to determine the cause. They may also recommend good products and other ways to promote healthier hair growth.
One of the most important factors to bear in mind when exploring products is the ingredients. DHT blockers are particularly valuable: DHT can shrink follicles on the scalp and prevent hair loss, so addressing it could help restore growth.
Two approved DHT-blockers are available through prescription or over the counter in the UK: minoxidil and finasteride. You'll find these in a number of products. But what are they?
Minoxidil is believed to stimulate hair growth by helping to make hair follicles bigger and increasing the duration of the hair's growth phase. Finasteride should reduce your DHT levels to prevent further hair loss and encourage new growth.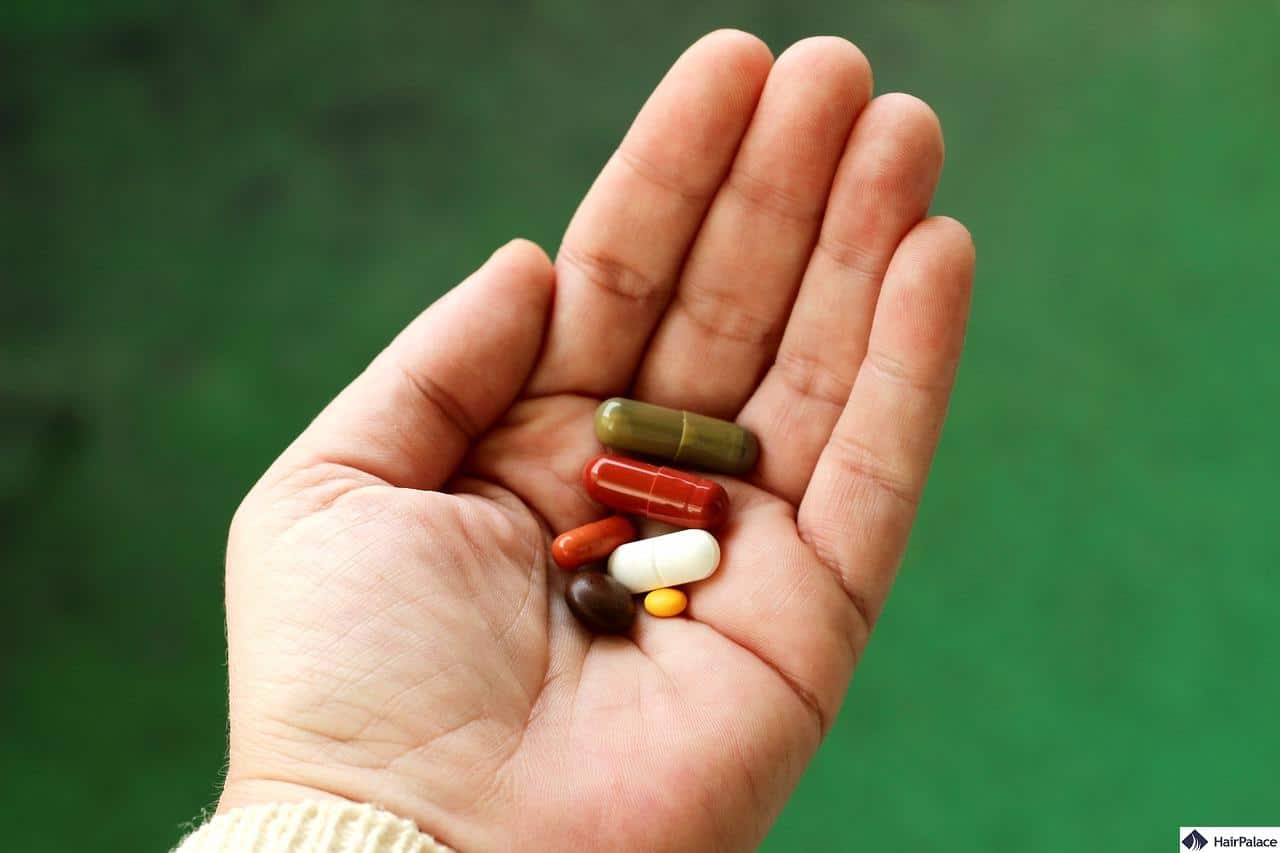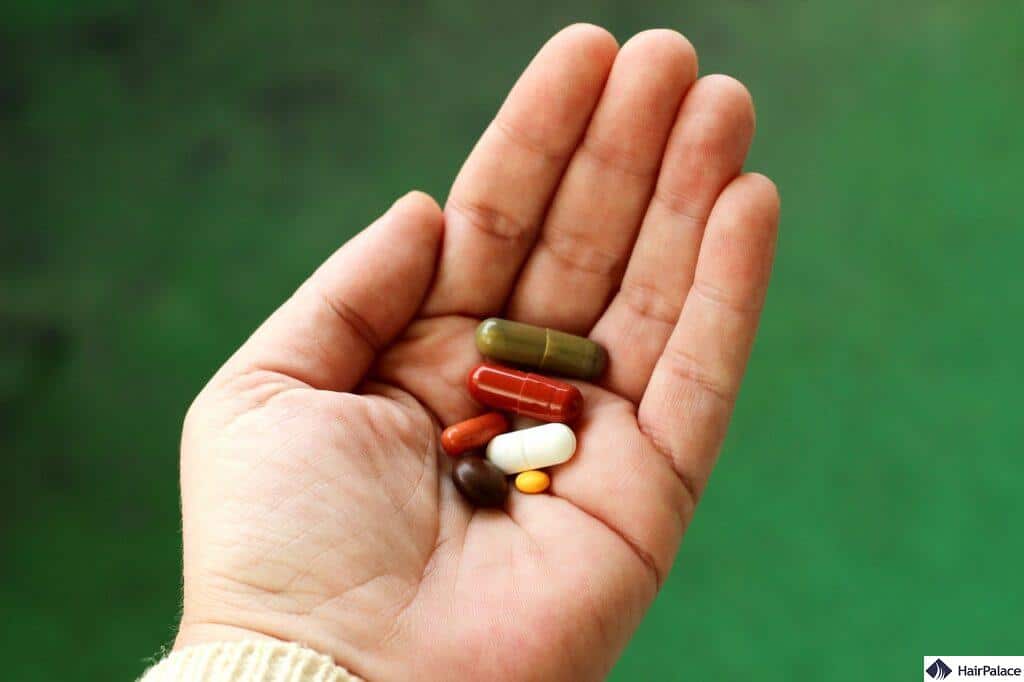 But other important ingredients for hair growth include:
Zinc: This micronutrient can be helpful if you have alopecia.
Iron: Hair loss is often linked to an iron deficiency, and iron supplements may lead to healthier growth.
Biotin: This nutrient is part of the B-vitamin family, and research suggests that it may treat hair loss effectively (particularly in those affected by alopecia).
Niacin: Research has shown that niacin can lead to fuller hair growth.
Collagen: This protein can help hair stay healthy, and it's included in various hair products.
Saw Palmetto: Extract of saw palmetto could block an enzyme (5 alpha-reductase, or 5AR) known to transform testosterone into DHT.
Caffeine: Caffeine is a common ingredient in products designed to stimulate hair growth, and it's believed to contribute to healthy follicles (through topical application).
MSM: Methylsulfonylmethane, which comes from plants, is a sulfur chemical compound. Researchers have found that taking MSM supplements helped middle-aged women enjoy visible improvements in their hair's condition and appearance.
Horsetail: Horsetail's antioxidant and silicon contents are believed to aid hair growth, along with certain other ingredients derived from plants.
Ginseng: Saponins found in ginseng can cultivate healthier hair growth by inhibiting 5 alpha-reductase.
How Did We Choose Our Best Hair Growth Products?
Many products on the market contain ingredients that brands claim lead to better hair growth, though some lack any scientific research to support those claims. To help you find the top hair growth products, we searched for products created by reputable companies backed by research and containing ingredients known to be effective. However, we also studied reviews written by customers to gain insights into a wide range of experiences.
Top Hair Growth Products for Your Thinning Hair Available Now
Men: Hims
Hims specialises in numerous subscription solutions for men experiencing hair loss. The company's products typically contain finasteride, minoxidil, or a combination. Hims also provides various vitamins, including gummies that contain biotin.
One study found that around 84% of male participants managed to maintain a good standard of hair density following initial treatment with a topical product made with both minoxidil and finasteride. Applying both ingredients at the same time enabled the men taking part in the study to grow and keep stronger hair.
A different study revealed that more than 94% of men involved found a noticeable improvement in their hair growth and density. Just 80.5% saw benefits when they only used finasteride, and 59% found improvements when using minoxidil only.
Customers need to set up an account with Hims before they can access products. You can schedule an online consultation with a qualified medical professional to discuss your needs and receive a personalised recommendation on products.
However, some reviews for the company have been unflattering, with an average of 1.33 stars out of 5 related to its products for people with sexual dysfunction issues. Customers have also complained about paying for products despite informing the brand that they want to end their subscription. Still, satisfied customers commented on how effective the combination of minoxidil and finasteride was in treating hair loss.
The company offers customers a complete money-back guarantee within 90 days, but subscriptions must be cancelled at least two days before payment for the next month is collected to avoid being charged.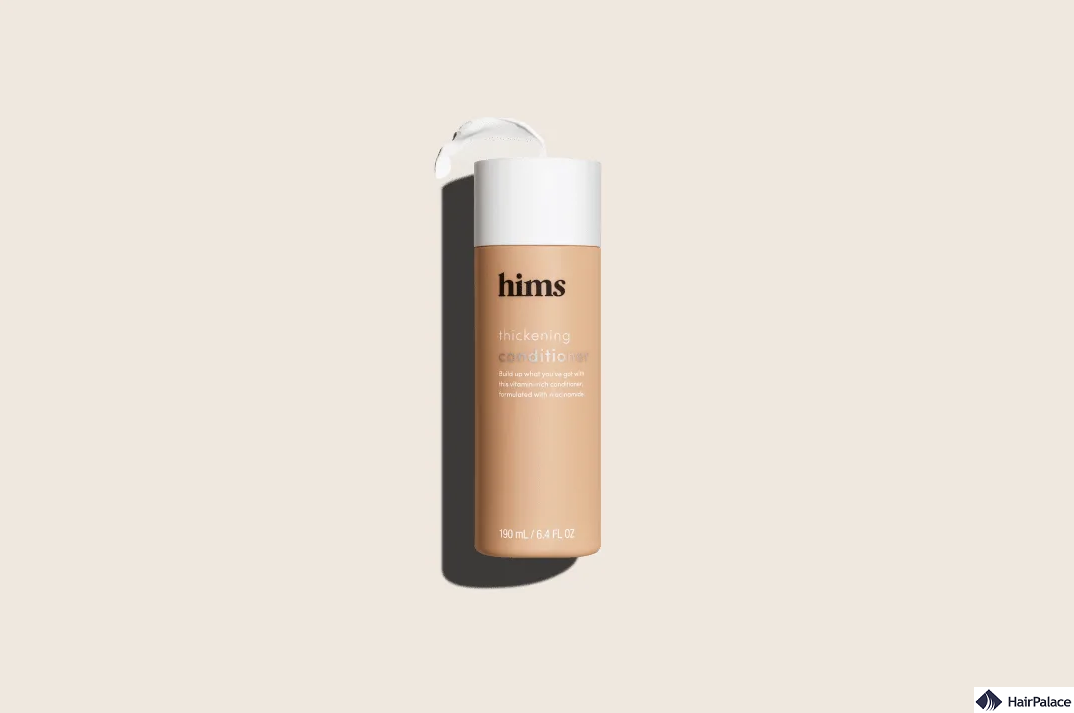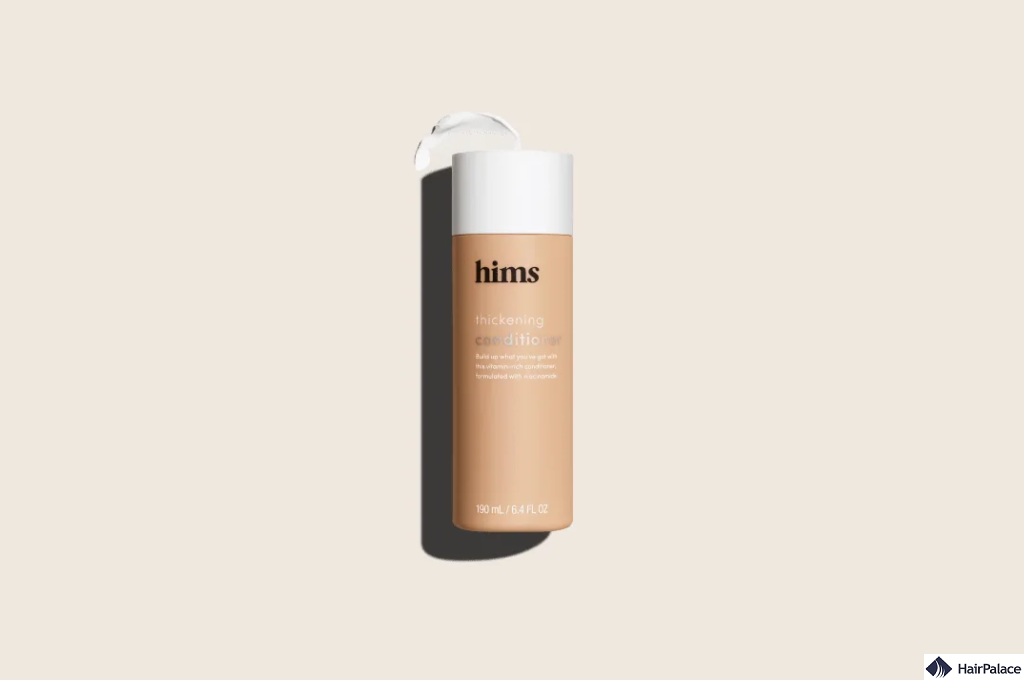 Women: Women's Rogaine 5% Unscented Minoxidil Foam
Rogaine is a treatment for hair loss containing minoxidil, at a higher percentage than most other over-the-counter hair growth products. As a result, Rogaine has become one of the most well-known options for people with thinning hair.
A study explored how Rogaine boosts hair growth and cuts hair loss, making it an obvious choice for anyone with male or female pattern baldness. People may find it helps improve eyebrow density and treats alopecia.
Rogaine's satisfaction guarantee entitles customers to a complete refund if they're unhappy with the results after using the product each day for 130 days. Customers are advised to try Rogaine for between three and six months to achieve results.
Many reviewers report seeing hair growth occur and replace missing hairs in areas where the scalp was previously visible. However, some reviewers awarded the product one star due to experiencing allergic reactions, no visible change, or a sensitive scalp. Some even noticed an increase in hair loss, though it's believed that this potential shedding will decrease as you use Rogaine over time.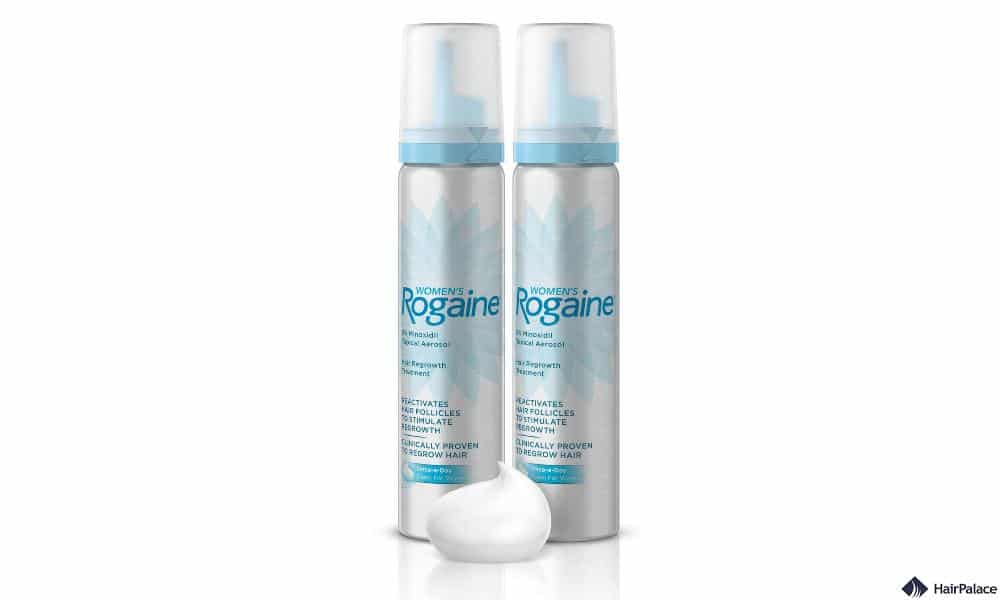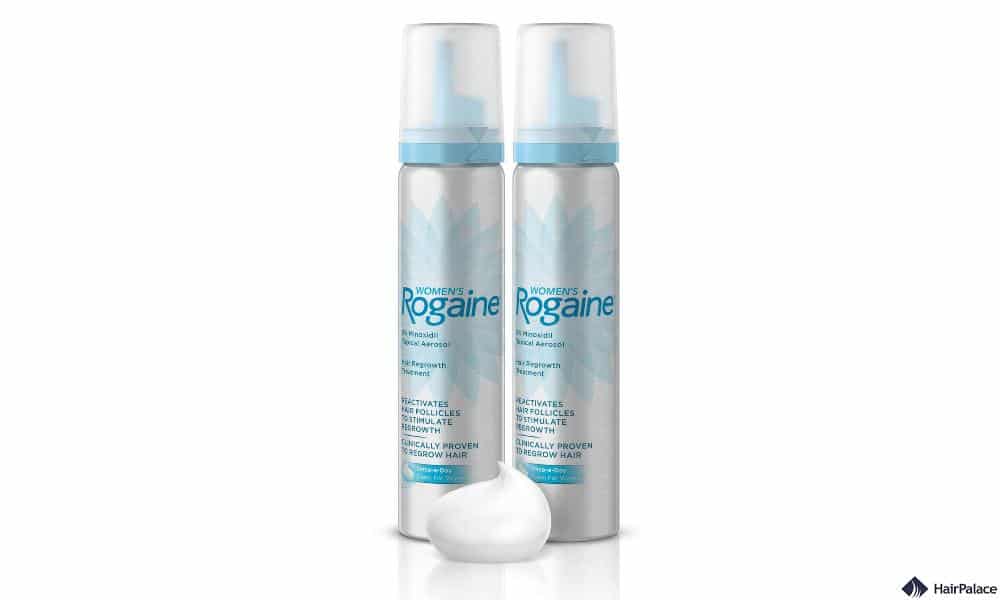 Budget Buy: The Ordinary Hair Serum
This product is best known for its relatively low price and effectiveness. As a concentrated serum, this is formulated to improve hair thickness and health. It's suitable for thick, medium, or fine hair. Furthermore, The Ordinary Hair Serum is vegan, and contains no alcohol, parabens, or silicones.
This hair growth product includes multiple trademarked ingredients that can encourage better circulation in the scalp and enhance hair density. The caffeine and peptide complexes can lead to denser, more durable hair, as they can add volume, combat thinning, and ease an itchy scalp (which may be related to dry skin). A few drops of the Ordinary Hair Serum should be applied to the scalp and massaged in every night to achieve best results.
What do customers say? Reviewers tend to agree that this product can lead to a visible improvement in hair growth and volume. People affected by health conditions causing hair loss, such as hypothyroidism and alopecia, have posted pictures to demonstrate the serum's effectiveness. It has earned just under four stars across hundreds of reviews, and some users claim they have seen results within two to three weeks. Some, though, have complained that they failed to achieve improvements and reported that their hair became oily.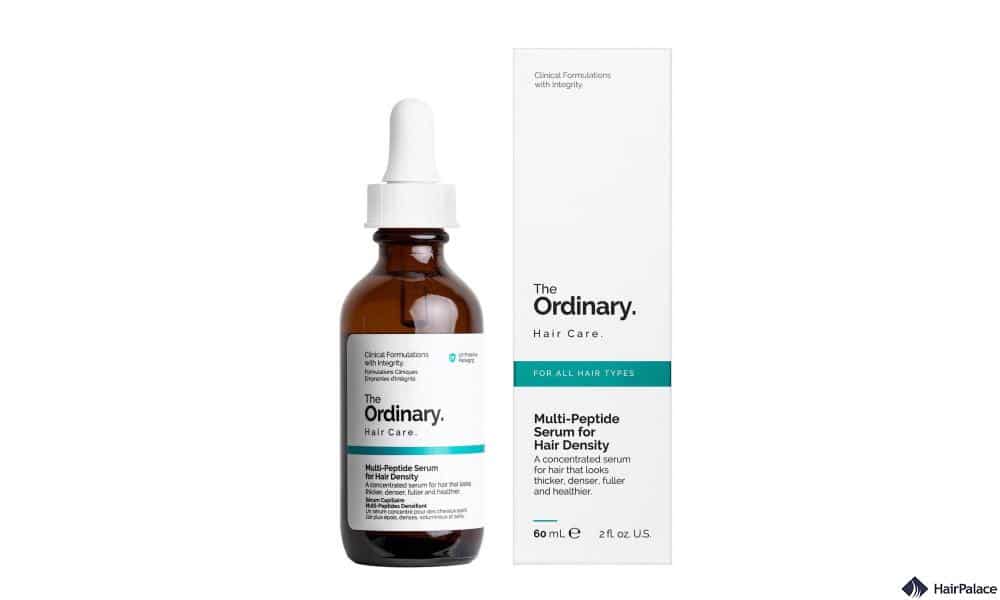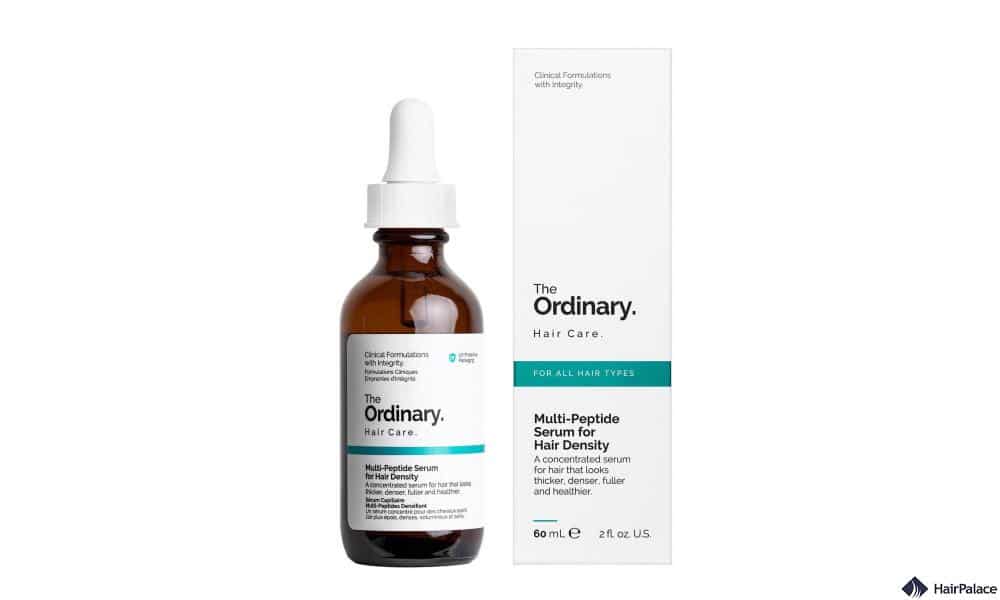 High-End Product: Better Not Younger Superpower Hair & Scalp Duo
The Better Not Younger Hair and Scalp Duo consists of a serum for the hair and scalp, containing caffeine, gotu kola, and niacinamide. It also includes an applicator for massaging the scalp and distributing the serum effectively.
This option may be more expensive than some others, but it contains two products instead of just one. The company website claims that 97% of women who used the serum each day for around two months found that their hair quality improved and their hair loss decreased. Using the applicator to massage the scalp may lead to further benefits too.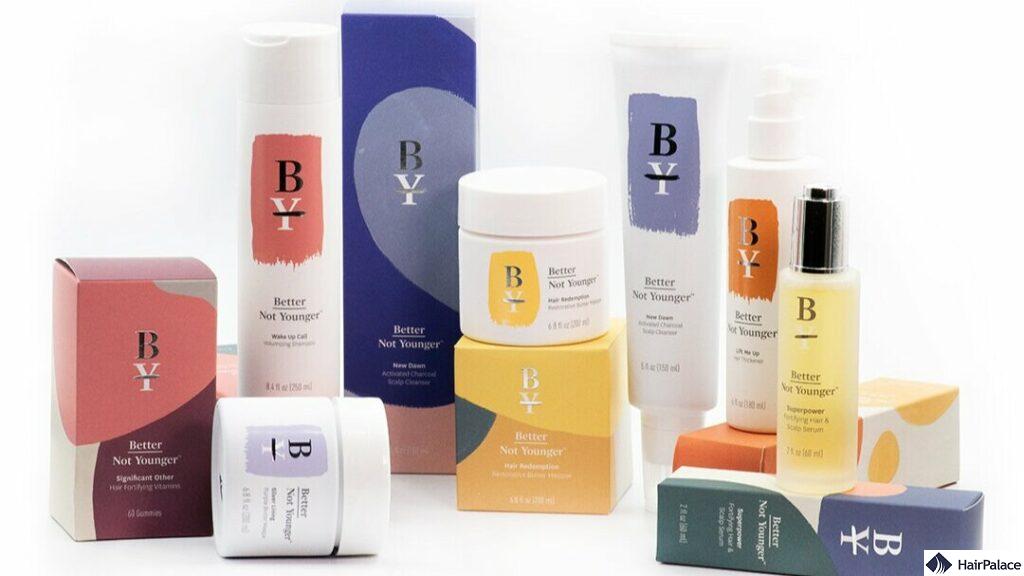 Subscription: Keeps
Like Hims, Keeps is a subscription-based option that offers customisable plans. The products include finasteride, minoxidil, or a combination. Furthermore, the brand has released products made with ketoconazole, an antifungal ingredient and a generic form of Nizoral. This is utilised off-label to treat hair loss.
Keeps enables you to pick products you'd like to try immediately or complete a questionnaire on your hair loss, lifestyle, and medical history. You have the option to add pictures of your hair too. A doctor will check your submission and offer advice on treatments, which may include serums, tablets, or foams.
Keeps has received positive product reviews, though negative ones focus more on customers struggling to cancel their subscriptions or being charged after doing so.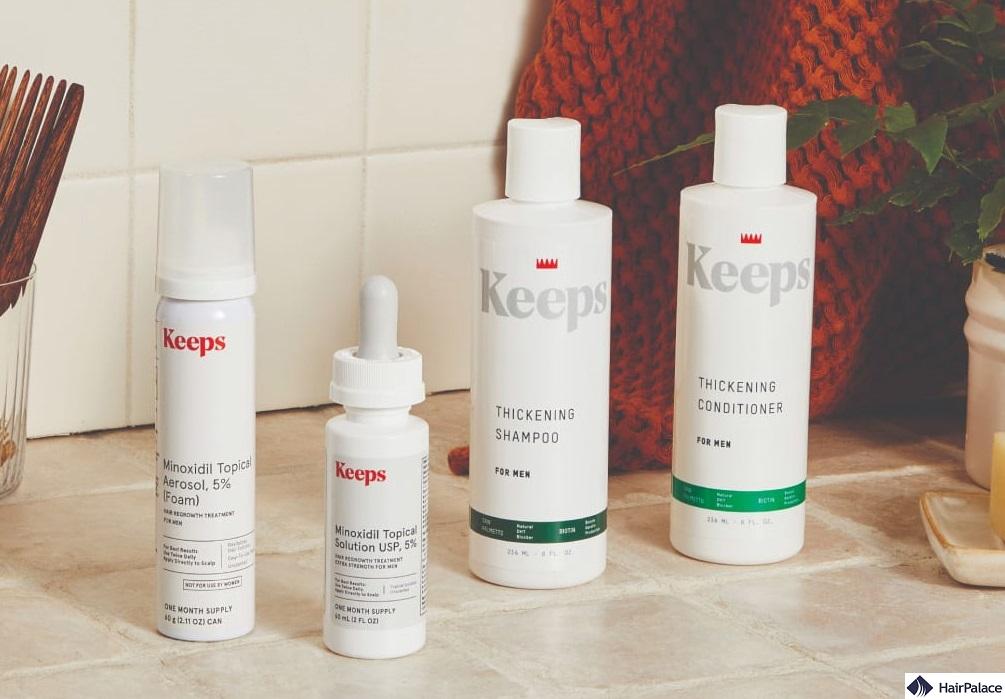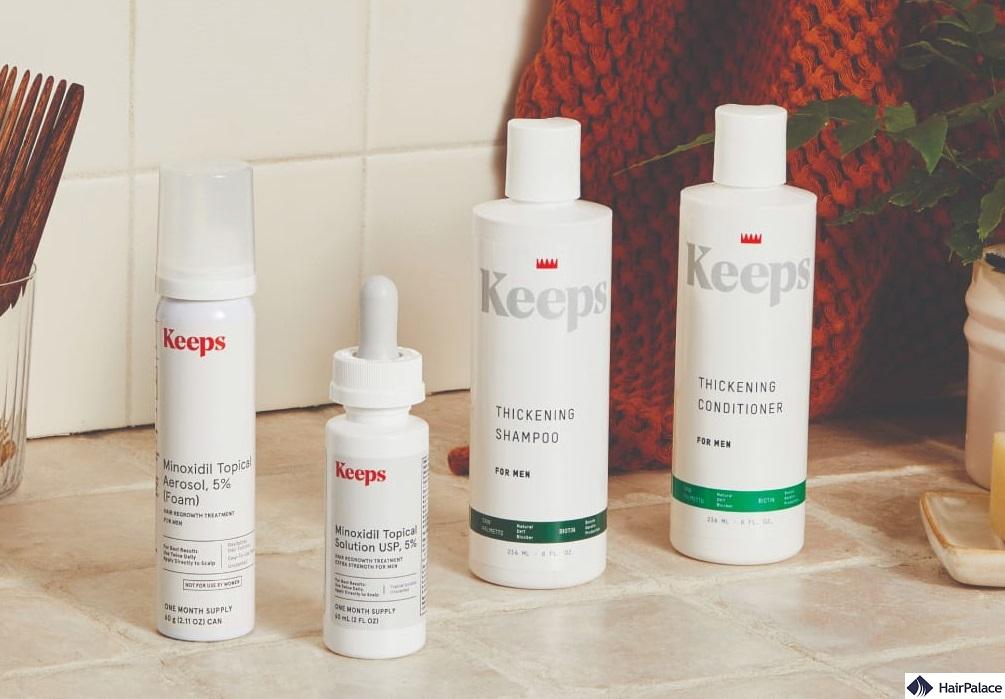 OTC: Keranique Hair Regrowth Treatment
This treatment features minoxidil for female pattern hair loss. It's packaged with a sprayer, which allows for simple topical application to one or more spots on the scalp. Keranique produces formulates containing less minoxidil than some other companies (around 2%), but it's designed for twice-daily application.
Keranique Hair Regrowth Treatment has earned 4.8 stars out of 5 on average, with reviews revealing that most users achieved positive results.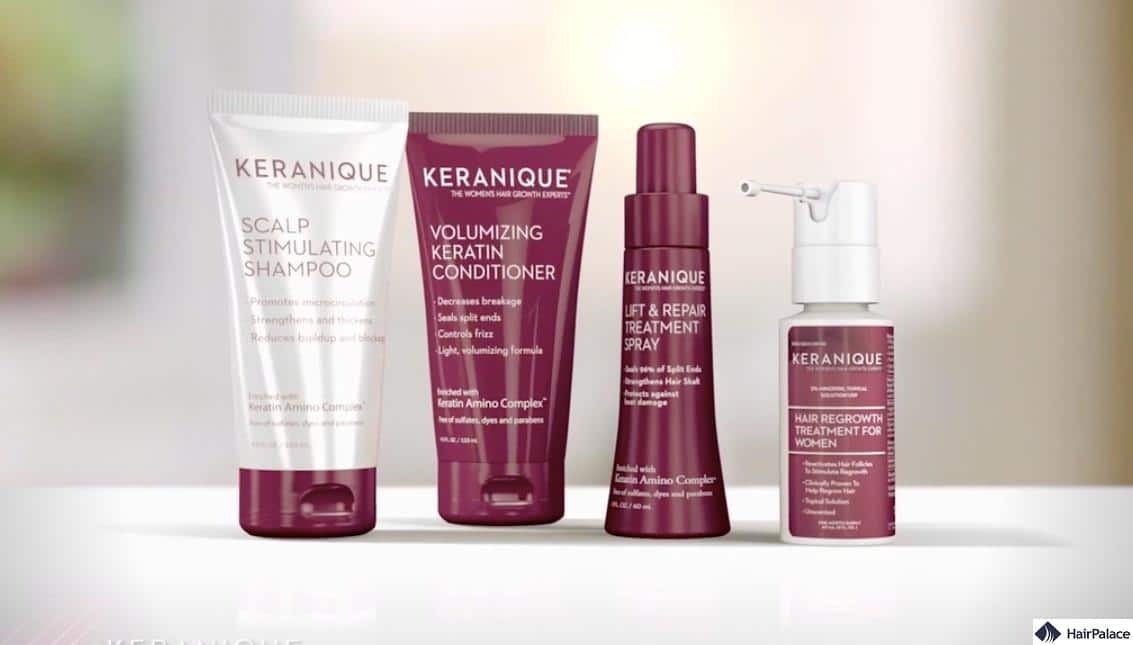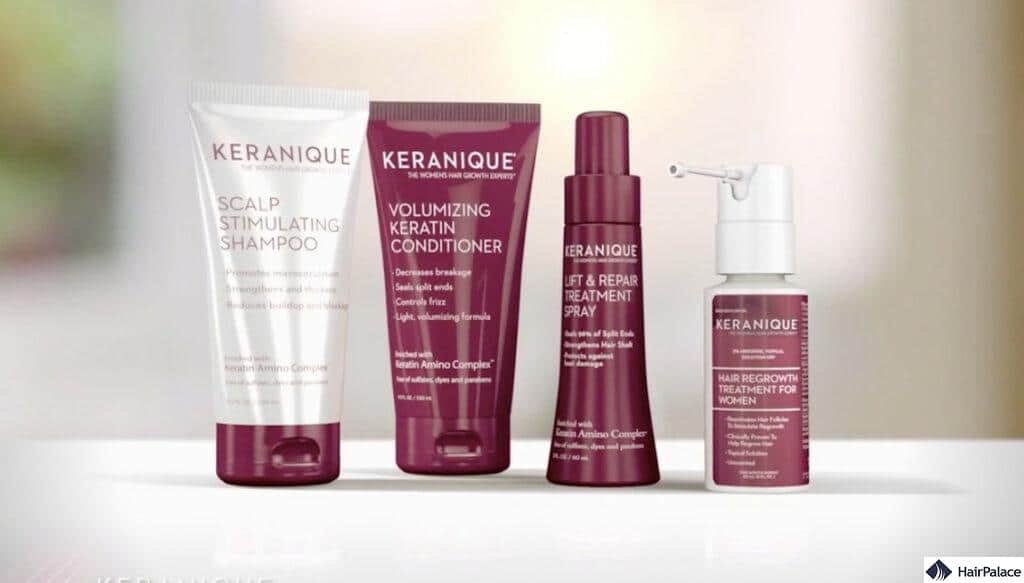 Restorative Shampoo: Shea Moisture Strengthen & Restore Shampoo
Shea Moisture products are known to contain strong ingredients, and castor oil is one of the most important in this shampoo (due to the ricinoleic acid and its inflammation-fighting properties). Shea Moisture Strengthen & Restore Shampoo also includes shea butter which softens, hydrates, and helps defend hair against breakage and potential damage. This is a popular option for people with chemically treated hair, and it seals hair cuticles for improved shine and sleekness. It also contains peppermint, which invigorates the scalp, and its apple cider vinegar can clarify too.
Amazon customers have awarded this shampoo 4.5 stars on average, but the small selection of negative reviews advise others to watch out for products that have been diluted. As a result, you should take care when buying this (or any other) treatment online.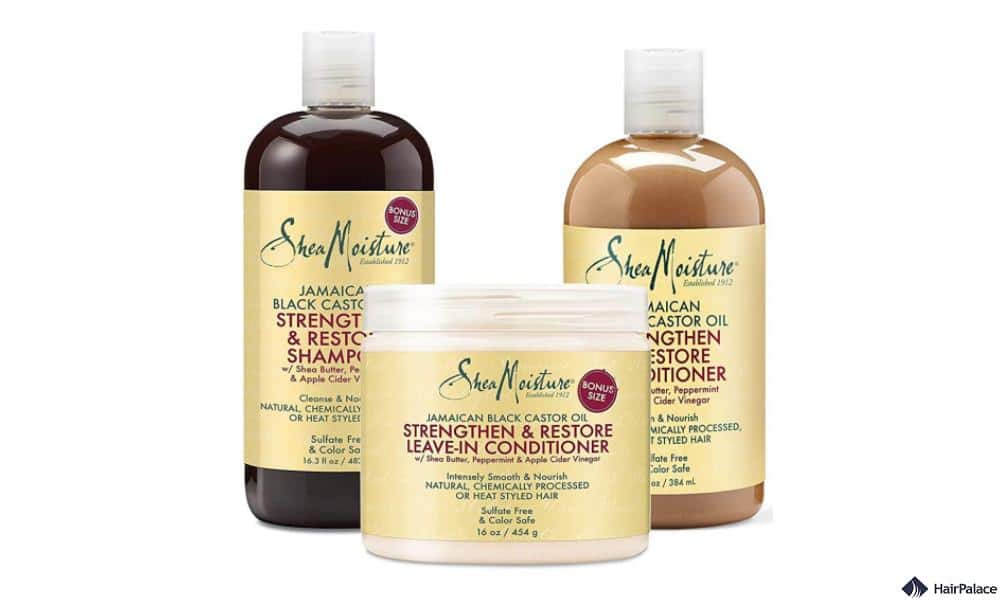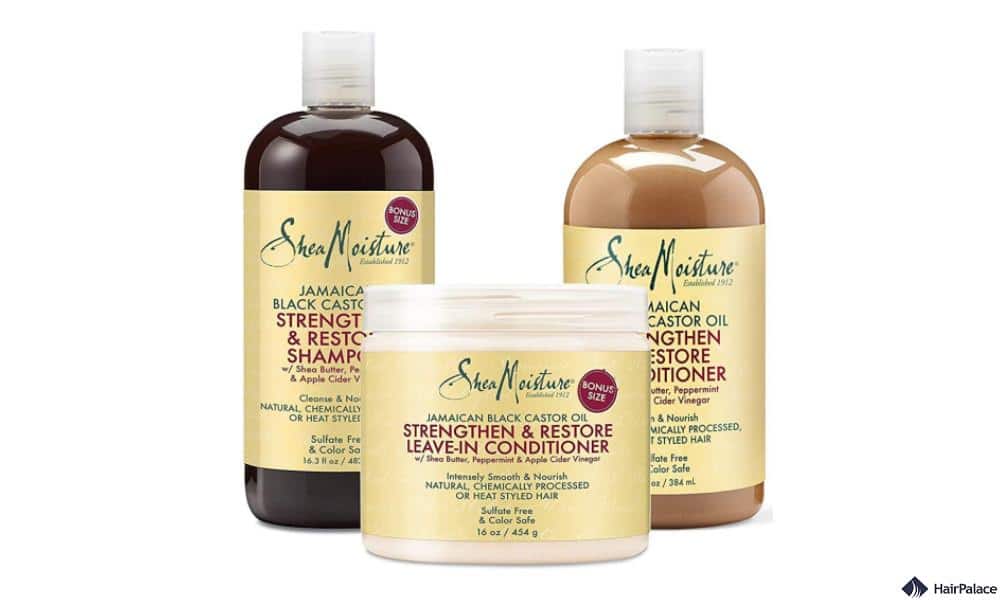 Strengthening Shampoo: Kérastase Bain Force Architecte Shampoo
Kérastase has formulated this shampoo to help hair stay strong and healthy. Its patented Vita-Ciment Complex is designed to make hair that has become brittle and prone to breakage thicker and more resilient.
The brand claims that the hair loss shampoo works by rebuilding and strengthening hair fibres that have been damaged, to leave hair feeling softer and shinier. It should also put an end to split ends and breakage. Its main ingredients are keratin and ceramides, which condition hair and make it smoother.
Customers have reviewed this shampoo positively and awarded it 4.6 out of 5 stars, though a minority of users said that this shampoo left their hair drier and heavier.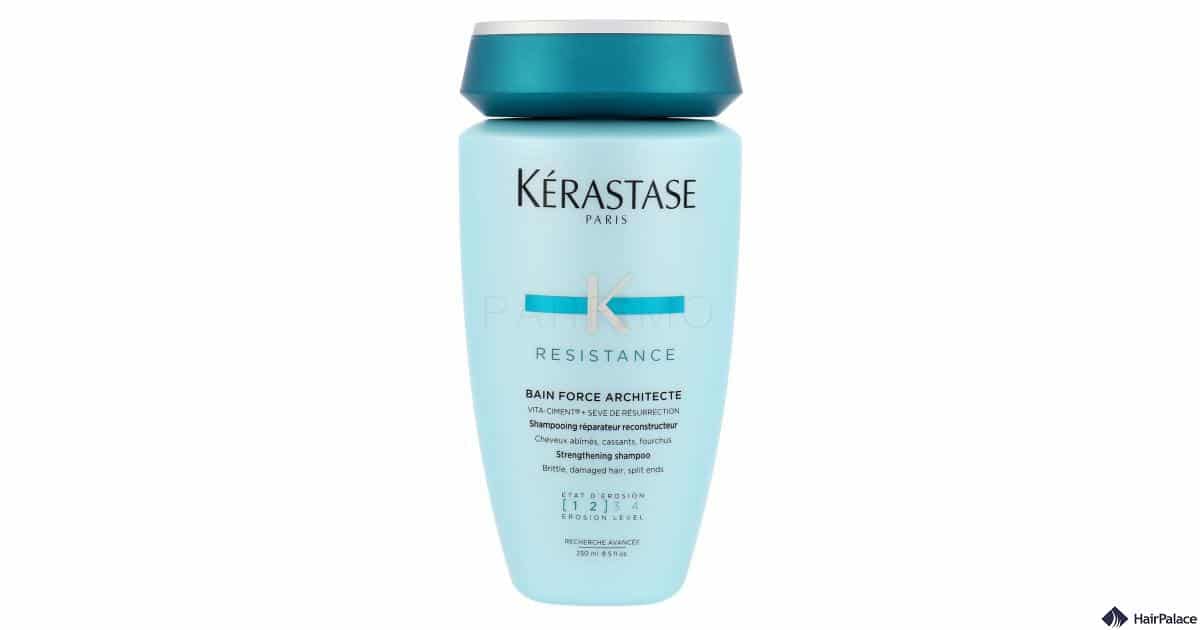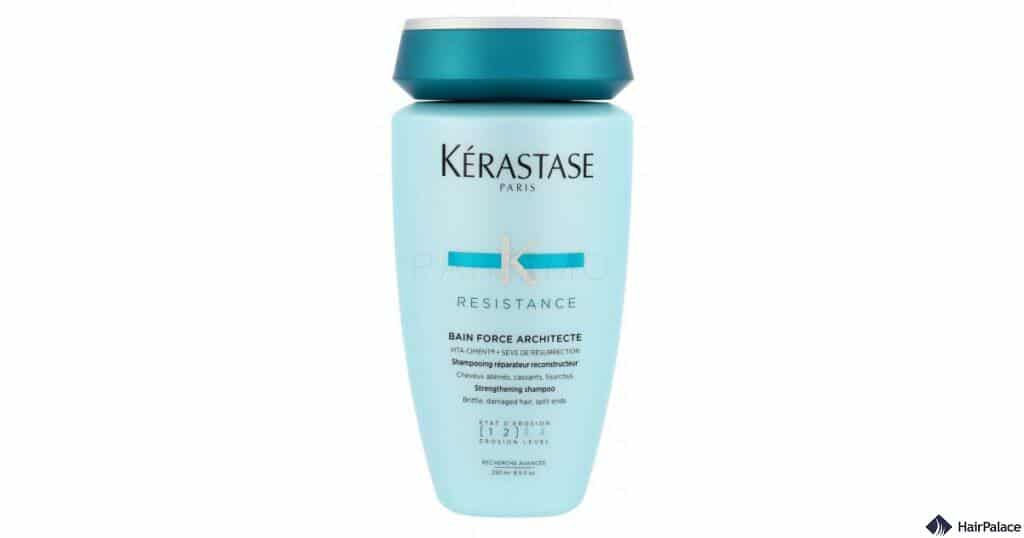 Volumizing Shampoo: Briogeo Blossom & Bloom Shampoo
This shampoo contains ginseng, which has been widely recognised as a natural treatment for hair growth, as well as maltodextrin and biotin. Briogeo Blossom & Bloom has received positive reviews from users, and may leave hair thicker.
The shampoo also has no parabens, silicones, sulfates, artificial dyes, or phthalates, so it's composed of natural ingredients primarily. This means it's more gentle on the hair, and most reviewers agree, though some claim that it can leave the hair tangled or dry.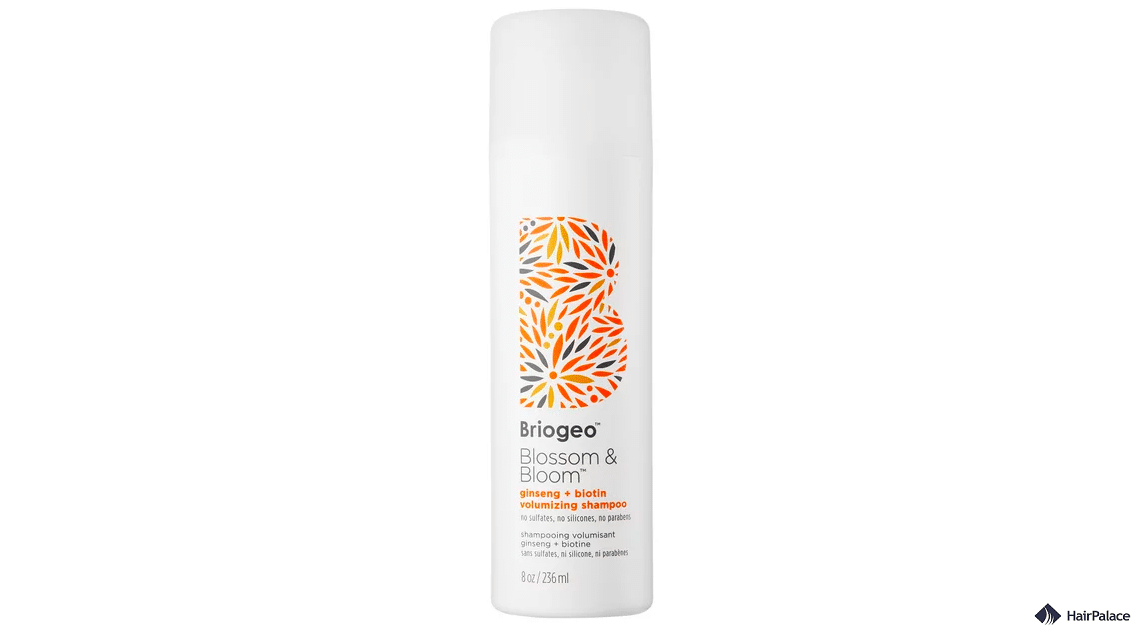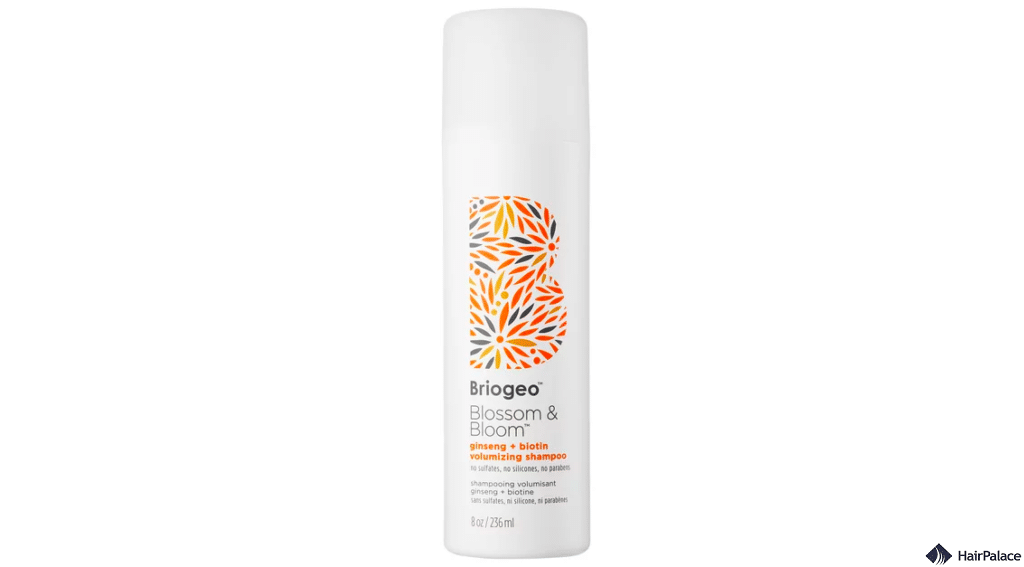 Brittle Hair: Kérastase Initialiste Advanced Scalp and Hair Serum
Kérastase Initialiste Advanced Scalp and Hair Serum contains a combination of plant-based ingredients, including wheat protein. The company claims that this serum can create significant improvements in hair within one week. It's formulated to increase shine, make hair thicker, and decrease breakages.
Kérastase claims that the serum is able to reduce breakage caused by brushing, which could make it worth a try if you have brittle hair. Users have reviewed this serum positively, awarding it 4.5 stars out of 5, but some reviewers say they noticed no difference after using the serum. The product's website recommends that you should consult a medical professional before trying it if your scalp tends to be dry.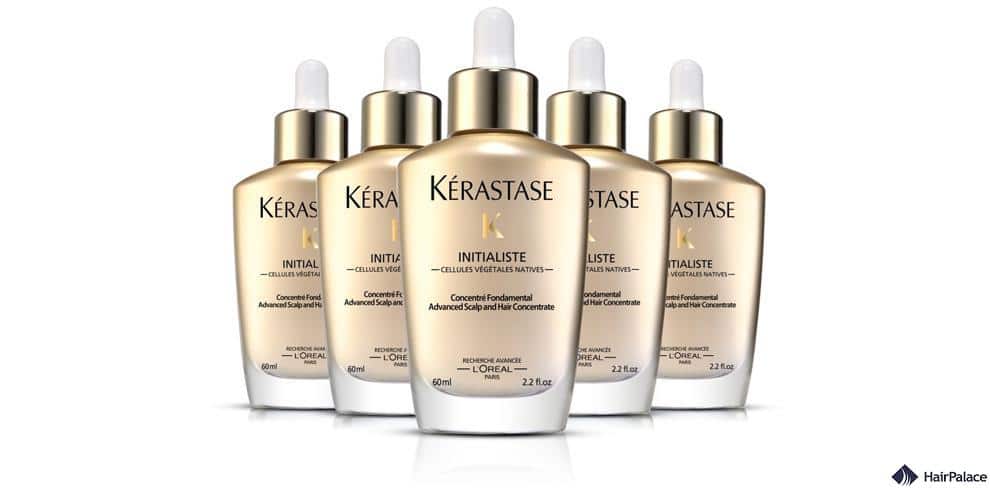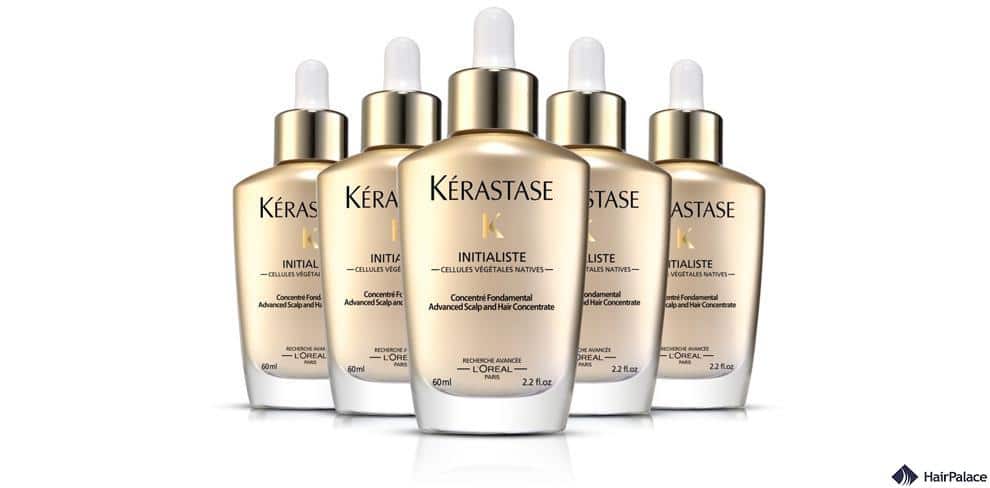 Cleansing Serum: Sunday Riley Clean Rinse Clarifying Scalp Serum
The Sunday Riley Clean Rinse Clarifying Scalp Serum is designed to clear buildup away from hair roots and nourish the scalp. Its ingredients include alpha hydroxy acids (AHAs) along with beta hydroxy acids (BHAs) for exfoliation. Other ingredients include witch hazel, rose clay, and jasmine.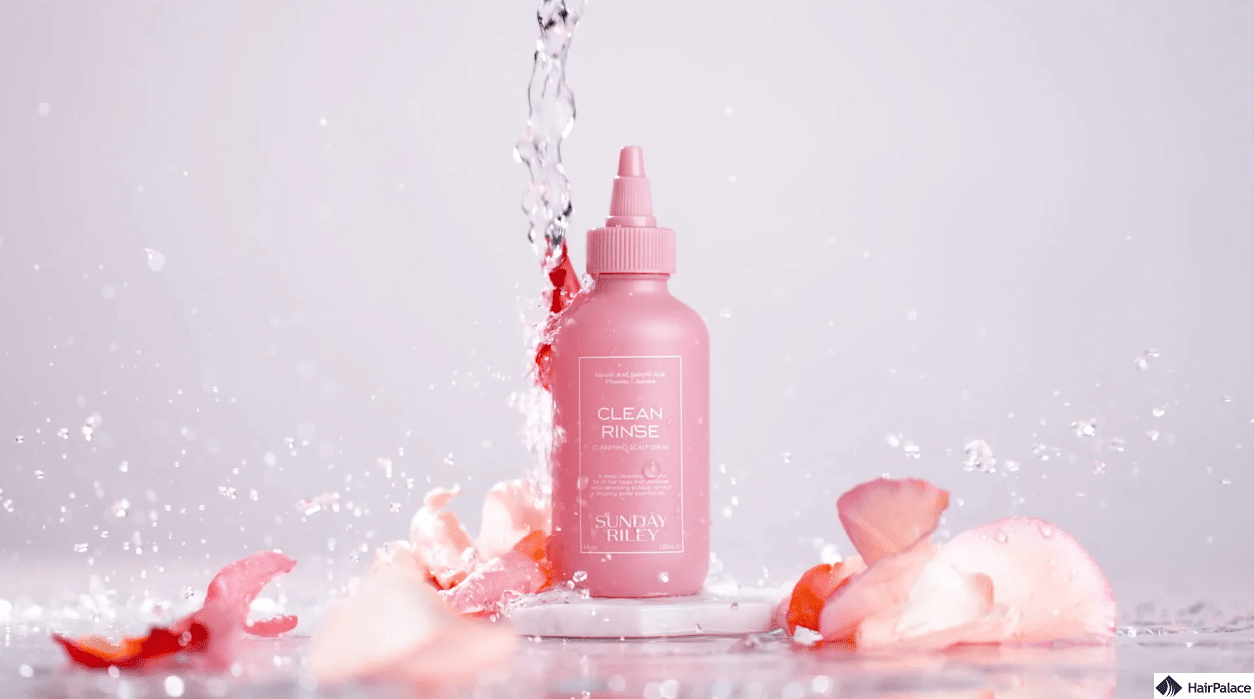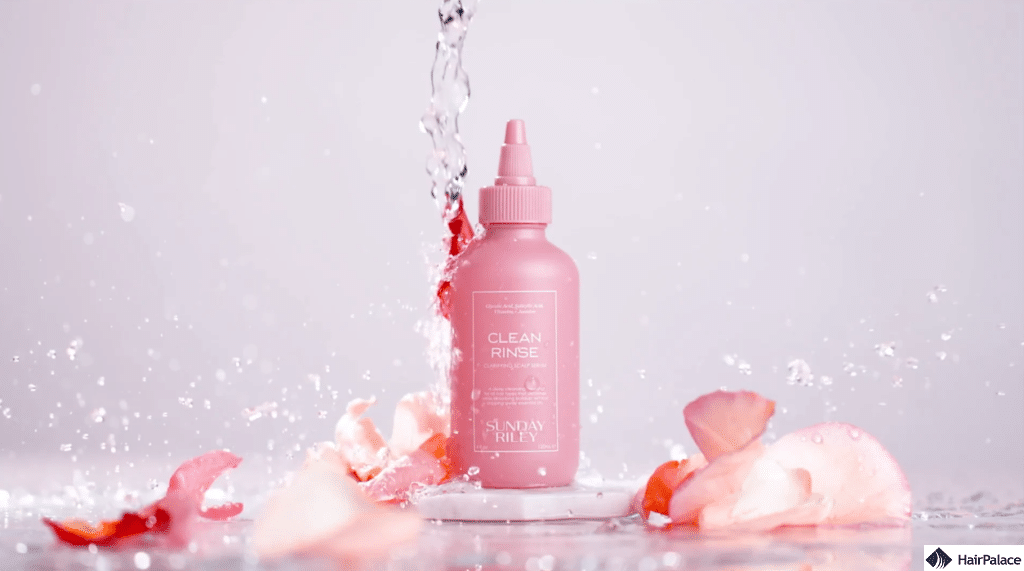 Hair Growth Serum: Vegamour GRO Hair Serum
Vehamour GRO Hair Serum is vegan, and made with clover seed extract and caffeine. These phyto-actives can make the hair look denser and fuller. The brand's clinical trials have found that the serum can boost the appearance of hair density by as much as 52% and cut signs of hair loss by as much as 76%. Vegamour also states that hair should start to look fuller within 90 days, though the best results can take around 120 days to become visible.
The serum has received solid reviews from users, contributing to a total of 4.4 stars out of 5. Some customers, though, claim that the serum failed to achieve results for them.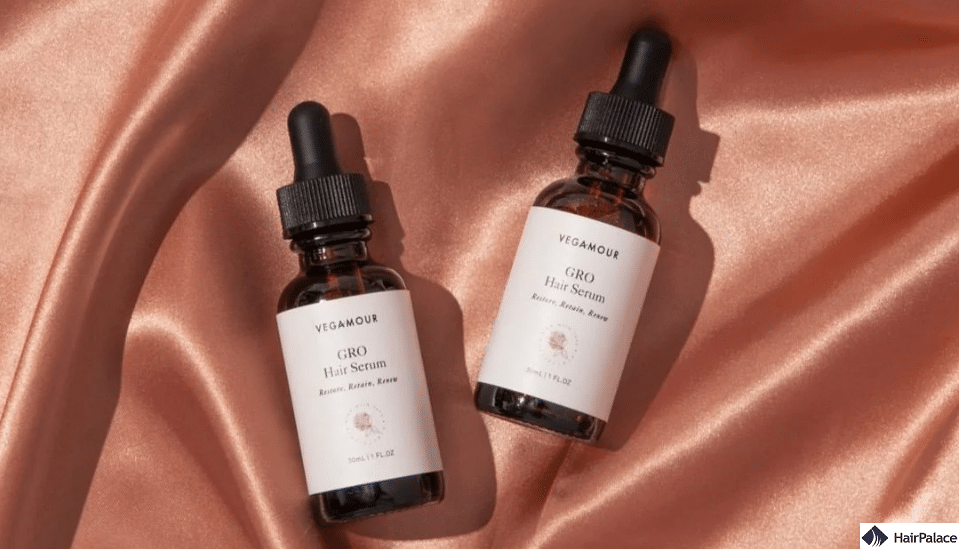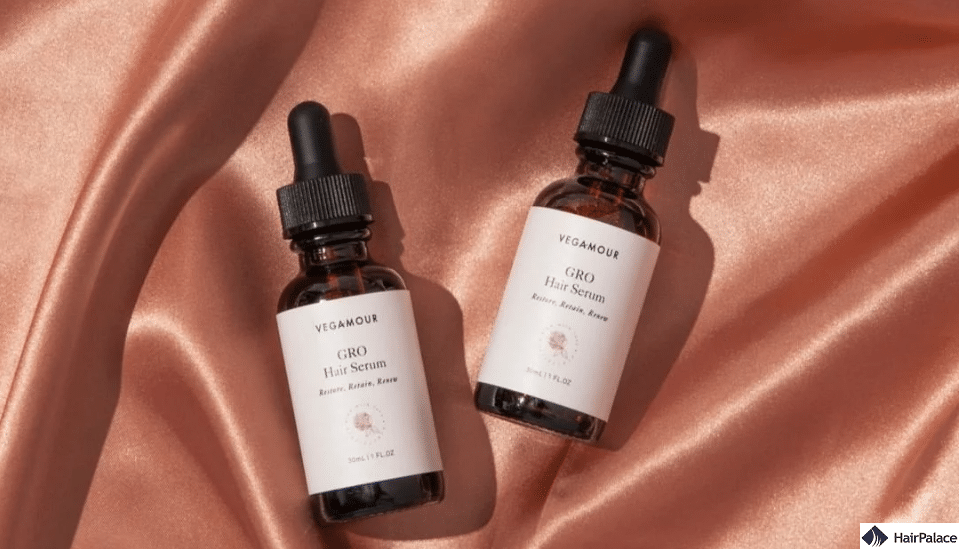 Thin Hair: OUAI THIN Hair Supplement
OUAI has become well-known thanks to celebrities endorsing some of its hair care products, but it creates a number of supplements to support hair growth and increase density too. They contain various ingredients for healthy hair, such as zinc, biotin, hair growth vitamins (A, B, C, D, and E), and omega fatty acids.
This supplement is to be taken once per day, and results should start to appear within 90 days. The pills are free of parabens, gluten, sodium laureth sulfate (SLES), and phthalates. Customers have praised the supplement for helping to restart growth following chemotherapy, while one user said they saw a couple of inches of growth within 90 days. Some negative reviews refer to the product's potential to trigger acne and a lack of results.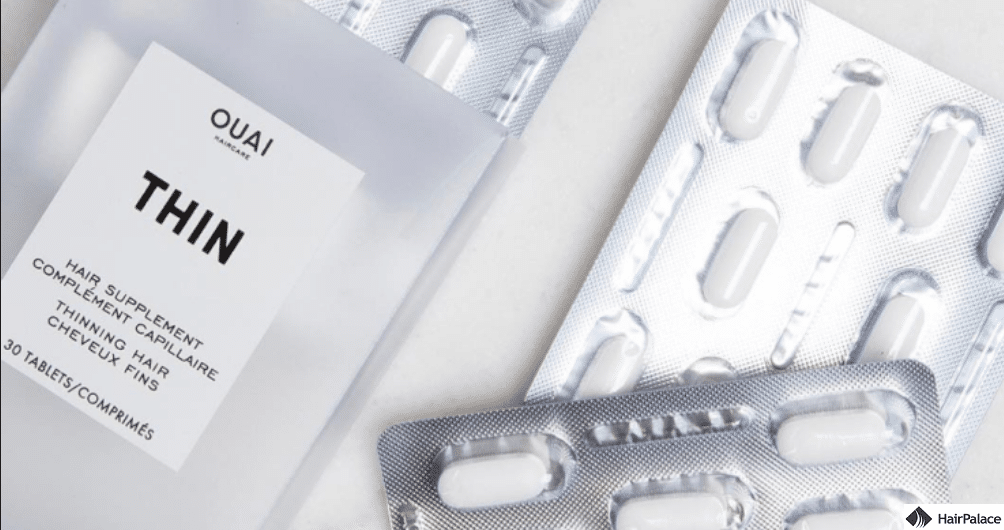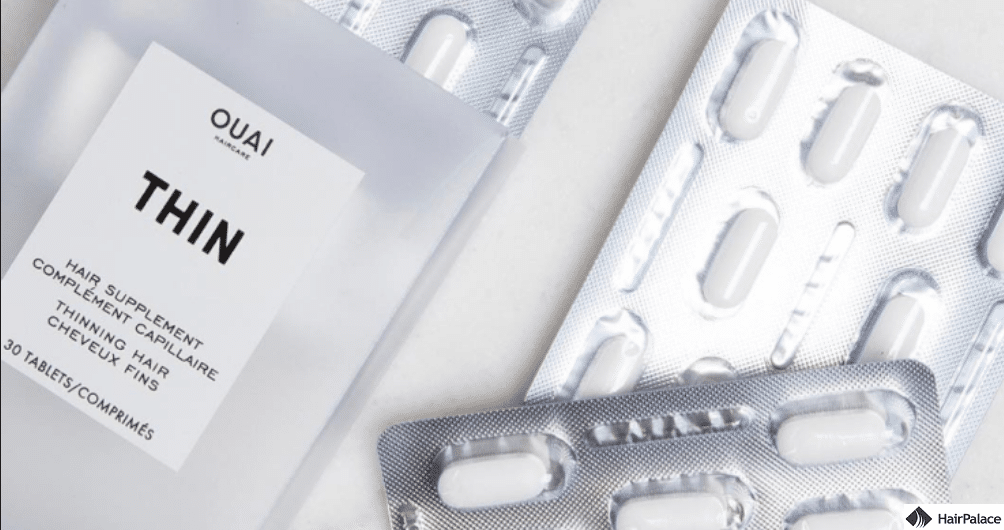 Pre-cleanser: Mizani Wonder Crown Scalp Foaming Pre-Cleanse
This foaming product is applied to dry hair before you wash it. It contains peppermint oil, tea tree oil, salicylic acid, and honey to moisturise and clean the scalp. Another main ingredient is cannabis sativa seed oil, which moisturises the scalp and hair while protecting strands against breakage.
This is primarily designed for treating oily scalps, though it can be effective on dry skin too. There are no silicones or parabens in the product, and it's formulated for different hair types (e.g. curly, straight, fine, medium).
Reviewers have praised this product for eliminating buildup and working well on oily hair. Weaker reviewers claim the foam didn't work for them.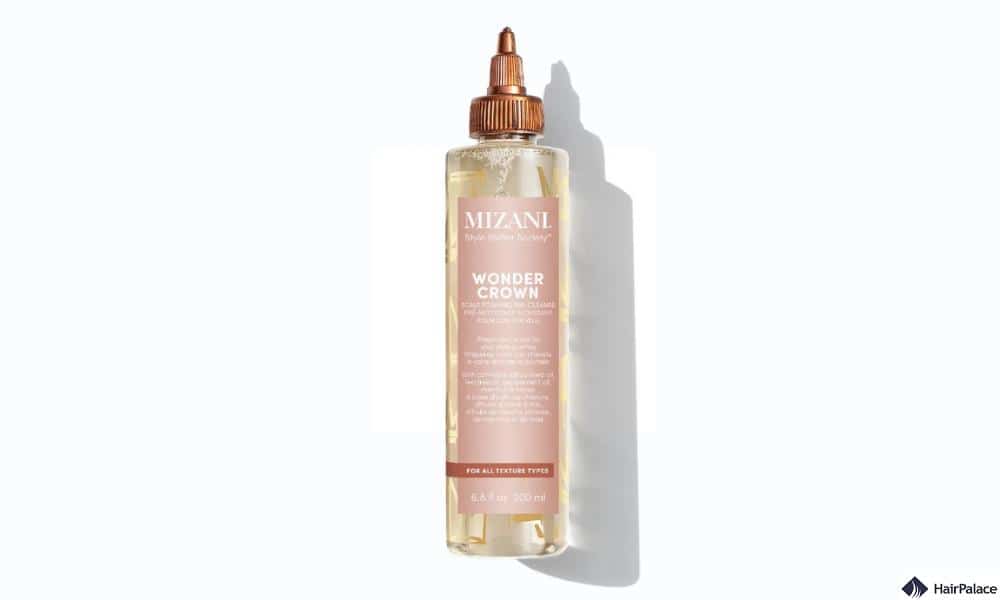 Bond-building: OLAPLEX No. 0 Treatment
OLAPLEX No. 0 Treatment has become popular with a number of celebrities, and has been praised on the Tik Tok social network. The company states that its trials found this treatment was able to leave hair three times as strong after a single use.
No. 0 Treatment is made with bis-aminopropyl diglycol dimaleate (a β-unsaturated Michael acceptor), which is patented. This is also free of sulfates, phthalates, and parabens. It's vegan, cruelty-free, and colour safe too.
Customers have highlighted how the treatment encouraged hair recovery after bleaching, though others claim that the sprayer distributes hair unevenly. Some users have criticised the bottle's small size, as they need to buy new ones frequently.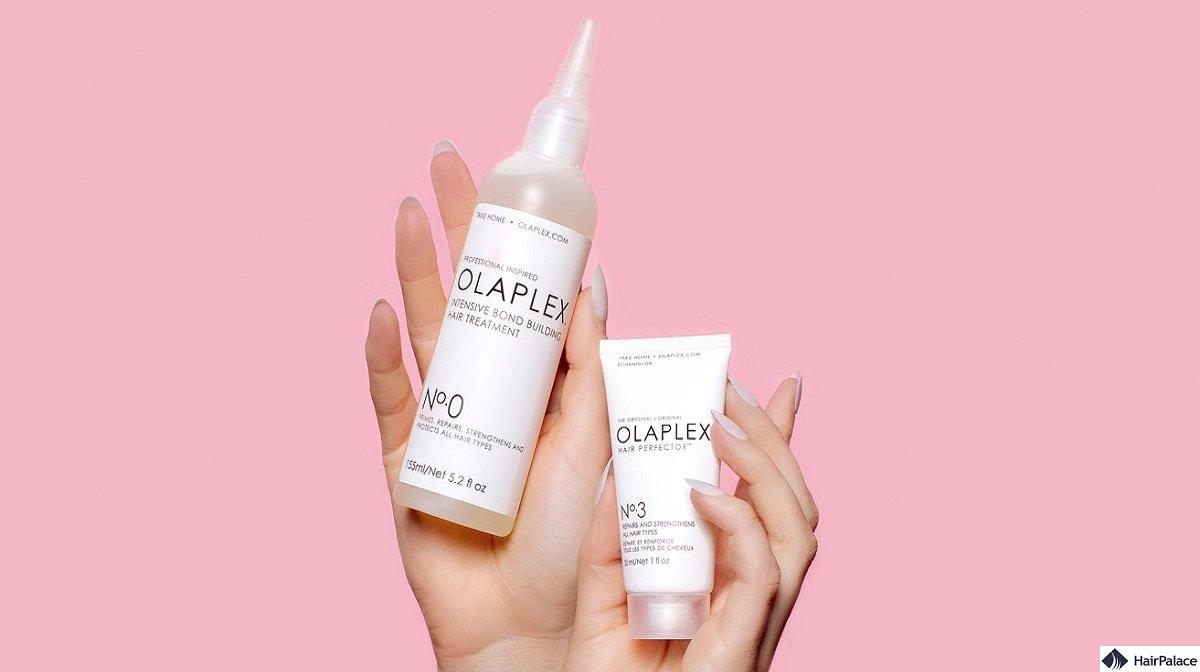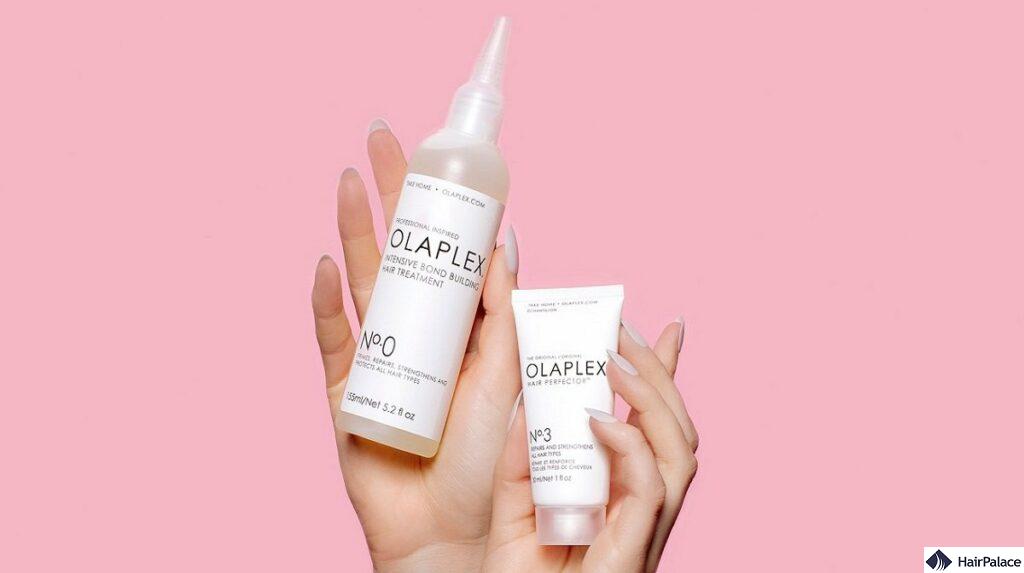 Scalp Scrub: Frank Body Caffeinated Scalp Scrub
Frank Body is a coffee-based business creating skin care products, and its Caffeinated Scalp Scrub is designed to promote better hair growth. It contains caffeine, which can stimulate growth, peppermint oil to cultivate a healthier scalp, and rosemary oil to defend against shedding.
Users have stated that the scrub removes buildup from the scalp and leaves the skin feeling better than ever. However, negative reviews refer to hair falling out and messy results after use.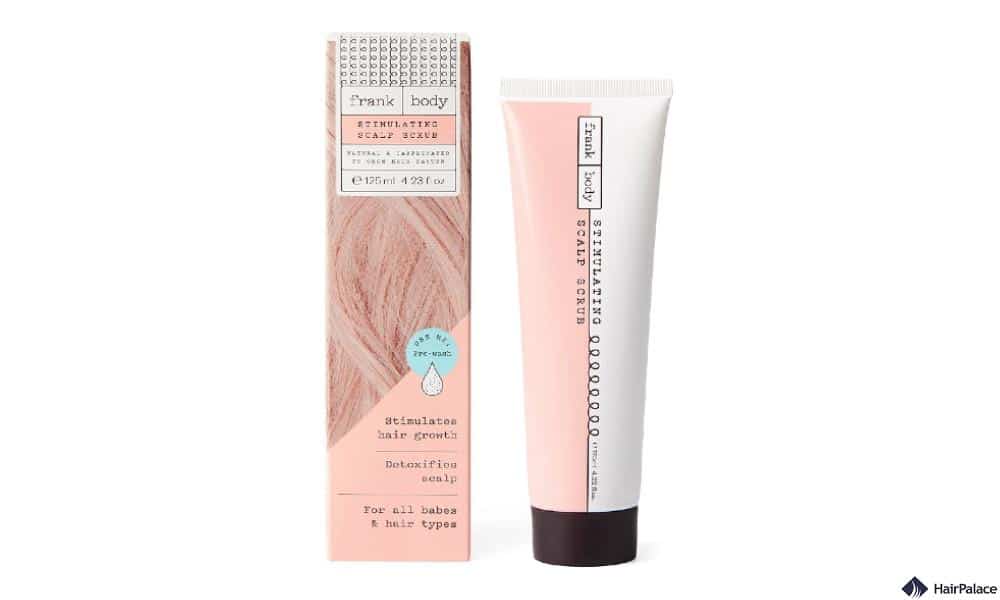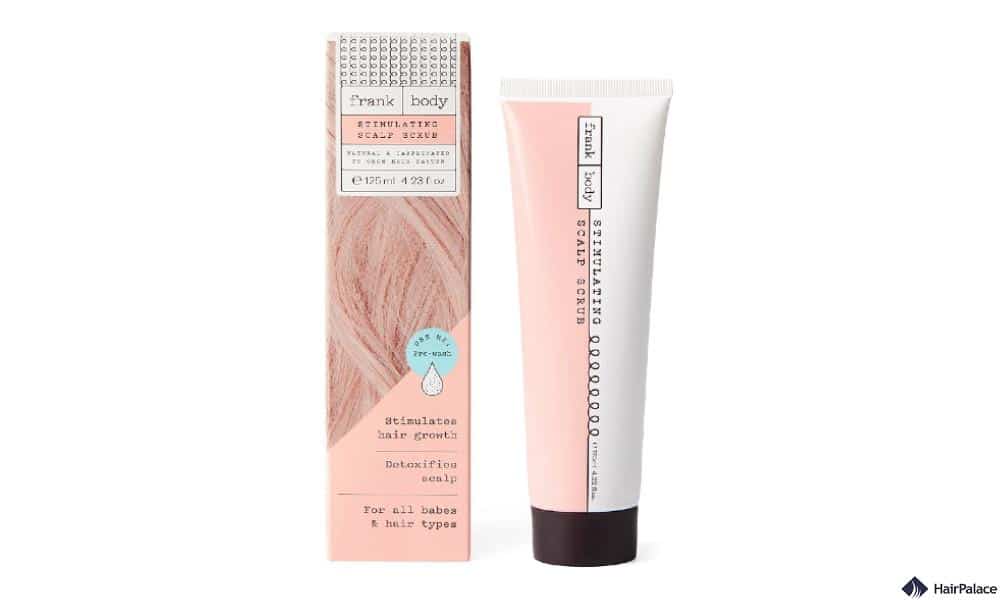 Spray-in: Bondi Boost Procapil Hair Tonic
Bondi Boost's Procapil Hair Tonic features 3% Procapil to reduce hair loss and encourage fresh hair growth. This leave-in product also contains saw palmetto and horsetail leaf extraction, both of which are common ingredients when decreasing hair loss.
One study found that Reensyl, Capixyl, and Procapil (RCP) created more hair growth than alternatives (such as 5% minoxidil) in people affected by androgenic alopecia. This product has attained an average rating of 4.7 stars out of 5 on the brand's website, with no 1-star reviews.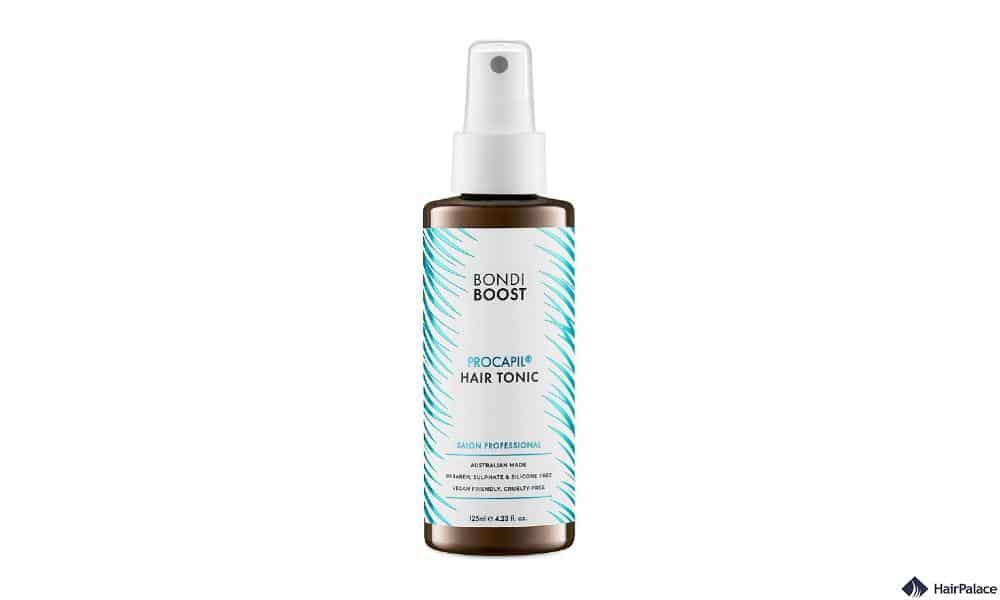 MSM Supplement: Shedavi Hair + Skin + Nails Whole Food Vitamin
Shedavi's product is vegan and organic. It contains MSM, saw palmetto, and biotin, all of which can enhance hair health while decreasing hair loss. This product may improve elasticity of the skin, support immunity, and fight dandruff.
There are no 1-star reviews for this product, and positive ones state that users have developed thicker hair with reduced shedding. Some people, though, saw no results after use.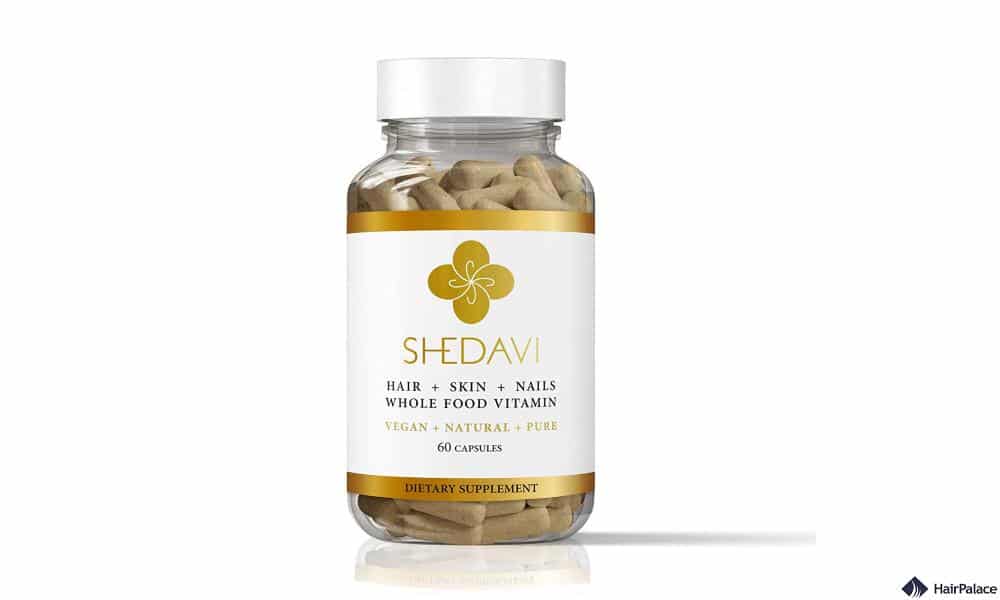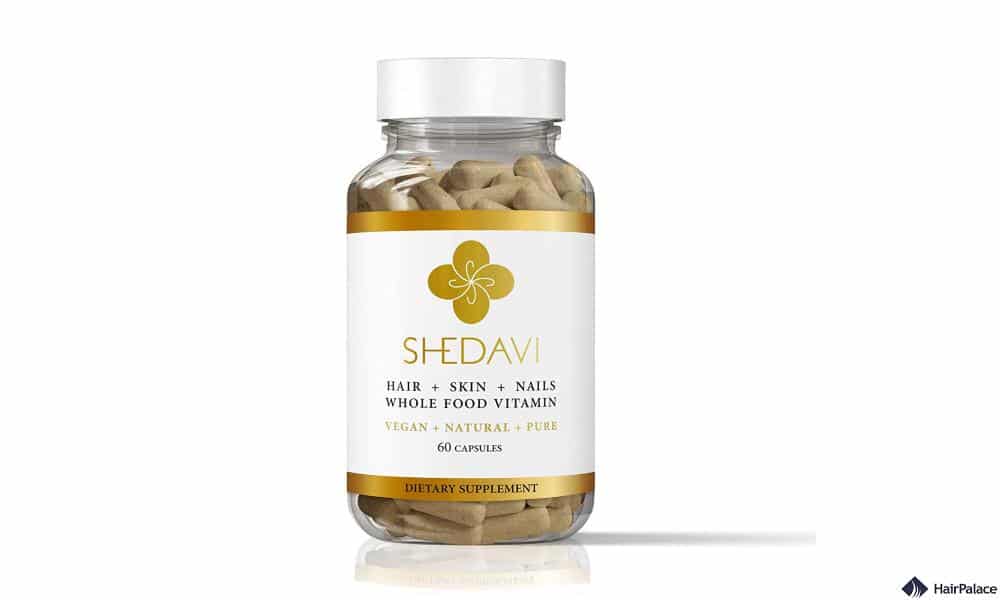 Oral Supplement: Viviscal Hair Growth Supplement
Reese Witherspoon and Gwyneth Paltrow have both used Viviscal supplements. These contain AminoMar C, a unique combination that includes silica, vitamin C, biotin, niacin, calcium, zinc, iron, marine collagen, and horsetail extract.
Would you like to know how to get thicker hair? These supplements are formulated to leave hair looking thicker and healthier, particularly in people who frequently experience breakage or hair loss. The ingredients should protect the hair while promoting new growth.
Customers have praised Viviscal Hair Growth Supplement for making their hair soft and shiny, and for reducing shedding. But other reviewers criticise the supplement for being too costly and triggering undesirable side effects.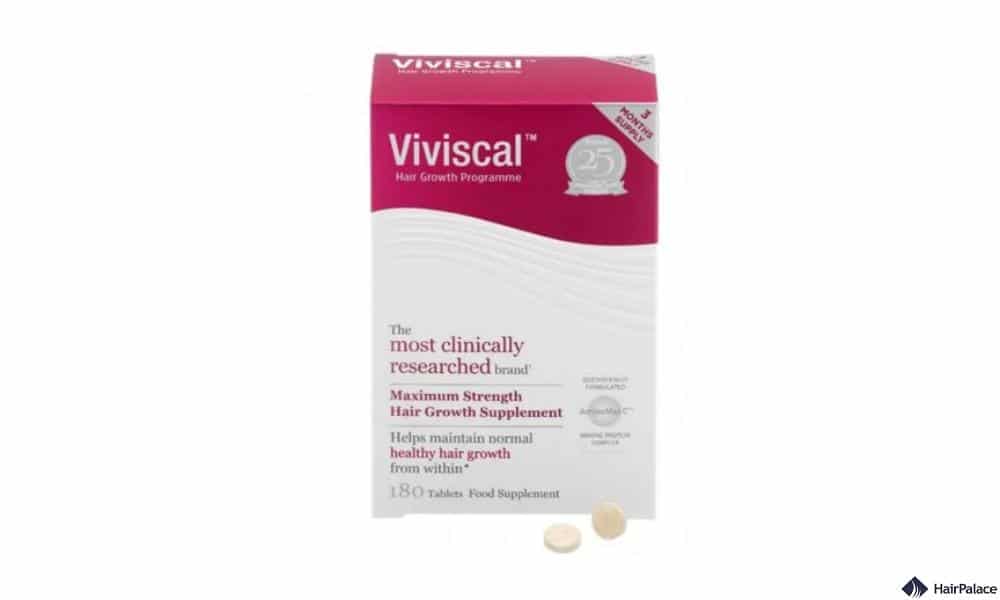 What Should You Watch Out for When Shopping for Hair Growth Products?
One of the most crucial steps to take when browsing hair growth products is to check the list of active ingredients. Aim to use products containing natural ingredients known to reduce hair loss, including niacin, collagen, shampoo with caffeine, and biotin.
However, not every hair growth product will be able to achieve the results you're looking for — or even be safe. That's why it's usually best to check customer reviews before you try something new. Read as many reviews as you can to get a comprehensive insight into a product's effectiveness and potential side effects.
How Should You Use Products for Hair Growth for Best Results?
Read the directions on a shampoo, serum, or supplement carefully before you use it for the first time. If you use it incorrectly, you may miss out on the best results or even hurt yourself.
Try the following tips to get the most out of any hair growth product you buy:
Give new products time to take effect, even if it takes several weeks. 
When you apply products for your hair growth, massage the scalp and hair thoroughly to stimulate follicles. 
Consume supplements with food to prevent potential side effects. 
Only use the recommended amount: you could create buildup that blocks follicles on the scalp if you apply too much product. 
Brands should include further information on how to use their products safely on their websites, so check those if in doubt.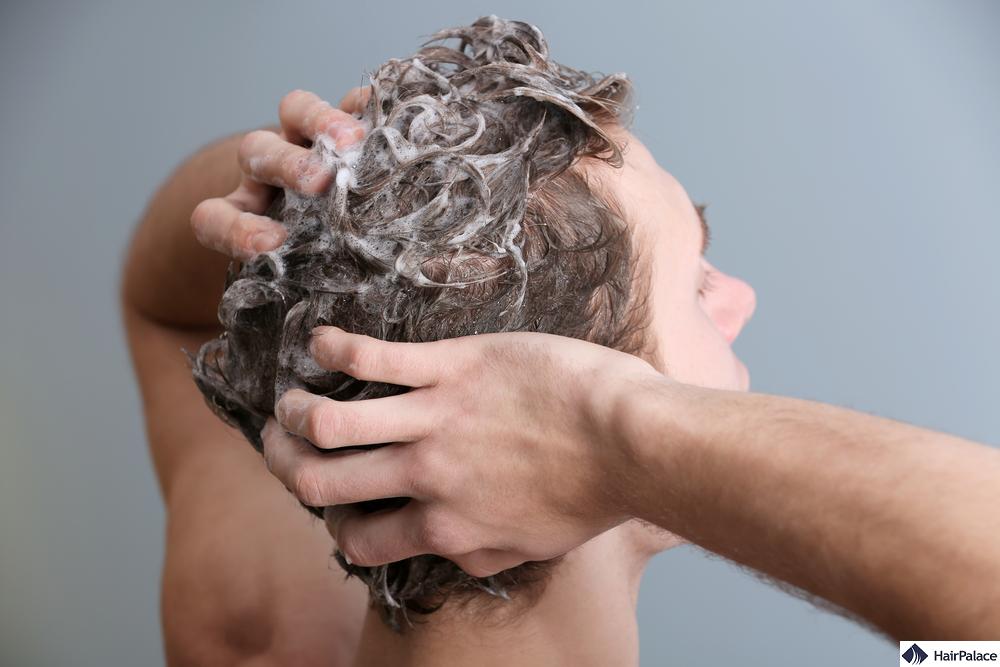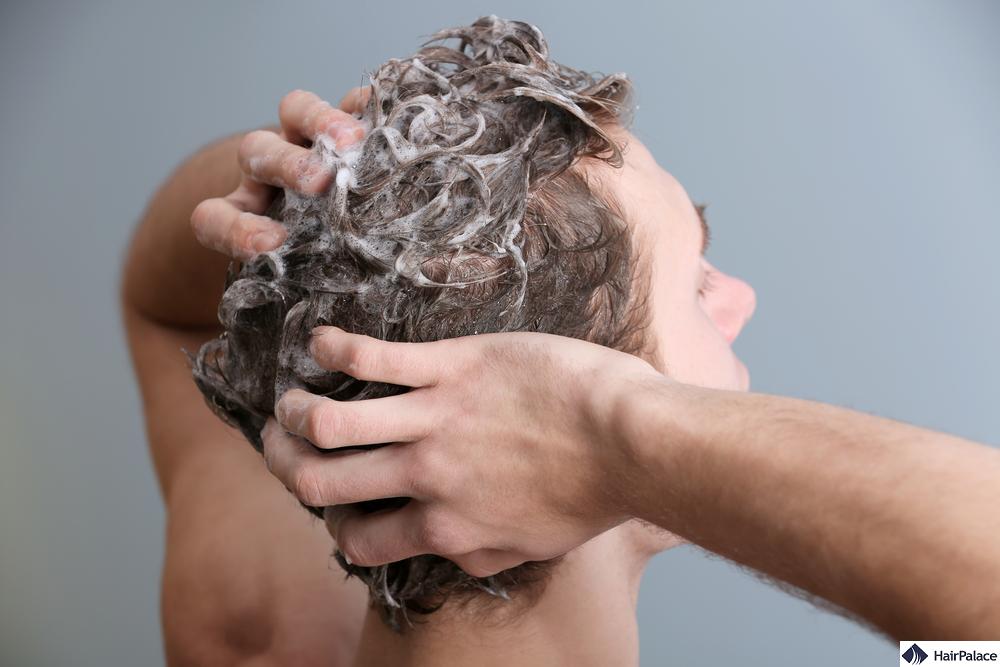 What are Potential Side Effects of Hair Growth Products?
If your hair and the skin on your scalp are sensitive, ingredients in some products could have a negative impact. Read the list of ingredients on any supplement, shampoo, or serum, and look into possible side effects if you're concerned.
For example, supplements may cause:
Bloating
Nausea
Stomach aches
Headaches
Tiredness
But there can be more positive effects, too, such as:
Better circulation
Increased energy levels
Clearer, healthier skin
Reduced cholesterol
Always do a patch test before applying a topical product, and consult your doctor before you use any new products designed to improve hair growth.
What Should You Do If You Want to Try a Hair Transplant in the UK?
Some of the products covered in this post may enhance hair growth, but they might not bring you the results you hope for. However, one of the latest hair transplant techniques — FUE2 — available at HairPalace achieves success rates of 90 – 95%, and you'll receive a written guarantee on your treatment for total peace of mind.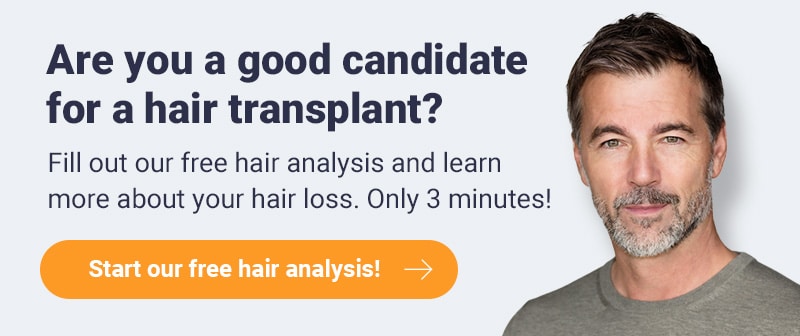 FAQ
Do hair growth products really work?
If you want to try growing your hair back, various hair growth products are available. Those that have been approved for sale are generally designed to help men dealing with androgenetic alopecia (better known as male pattern baldness). 
What is the number 1 hair growth product?
Minoxidil is generally considered the best of all hair growth products available. It is one of the most popular on the market, catering to males and females experiencing hair loss alike. 
What products actually help hair growth?
The following hair growth products have become popular:
● The Ordinary Hair Serum.
● Briogeo Blossom & Bloom Shampoo.
● OLAPLEX No. 0 Treatment.
● Bondi Boost Procapil Hair Tonic.
● Viviscal Hair Growth Supplement.
What home remedy can I use to grow my hair?
The following home remedies may help you grow your hair:
● Coconut oil
● Ginseng
● Rosemary oil
● Onion juice
● Aloe vera 
● Fish oil