Best Hair Growth Products in 2023: Options for All Types of Hair Loss
Hair loss is one of the most common conditions suffered worldwide, affecting many of us at some point in our lives, irrespective of age, hair type, or gender.
But that's little consolation to the devastation of seeing thinning hair. So what can you do to prevent it while also promoting new hair growth to take hold?
The answer is simple – hair growth products.
They are tailor-made to help support, nourish and revitalize your ailing hair. They come in many shapes, sizes, and ingredients and are incredibly easy to use as part of your everyday haircare regime.
But there are so many products on the market today, each one making bold claims about what they can do for your hair. It can be hard to find the right choice.
This article will explore the best products for you to consider. We will explain each one in detail, highlighting what makes them effective, highlighting their unique ingredients, and using customer reviews to give a fair evaluation.
Your hair is in safe hands with our recommendations.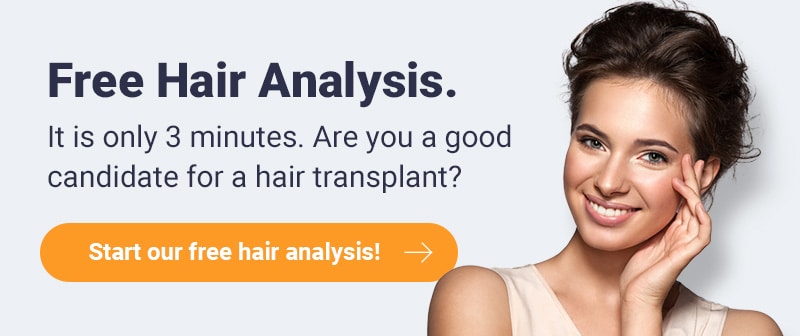 Hair growth products: Which ingredients to look for?
When choosing any haircare product, you should always check one crucial thing first – ingredients.
This is because certain ingredients can treat different forms of hair loss better than others. For example, people suffering from male pattern baldness should prioritize products that block DHT, a harmful hormone that shrinks hair follicles and leads to early hair loss.
Minoxidil and finasteride are two approved DHT-blockers found in many products.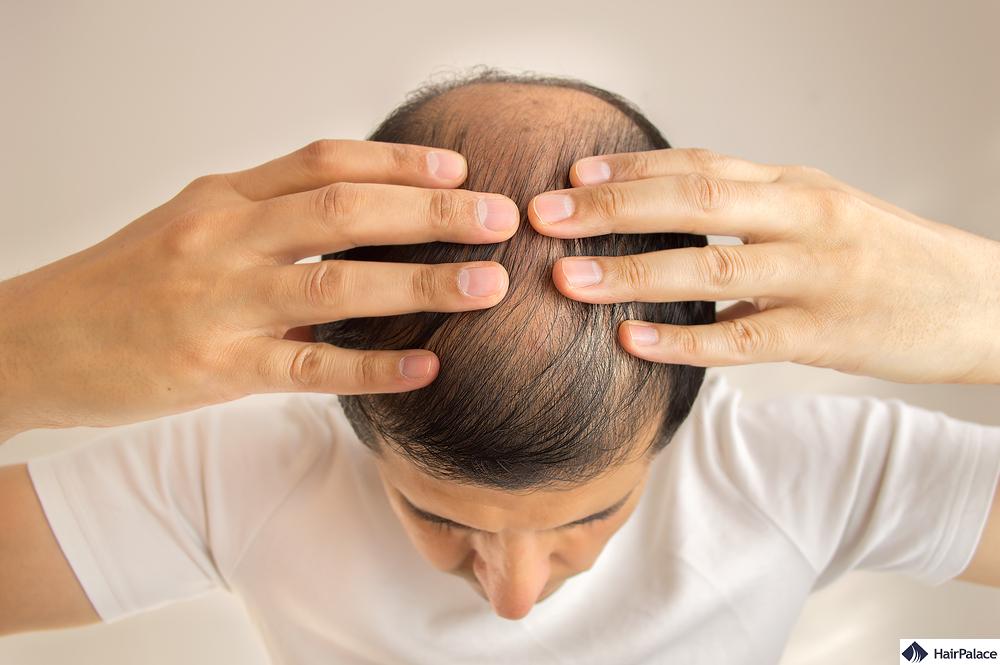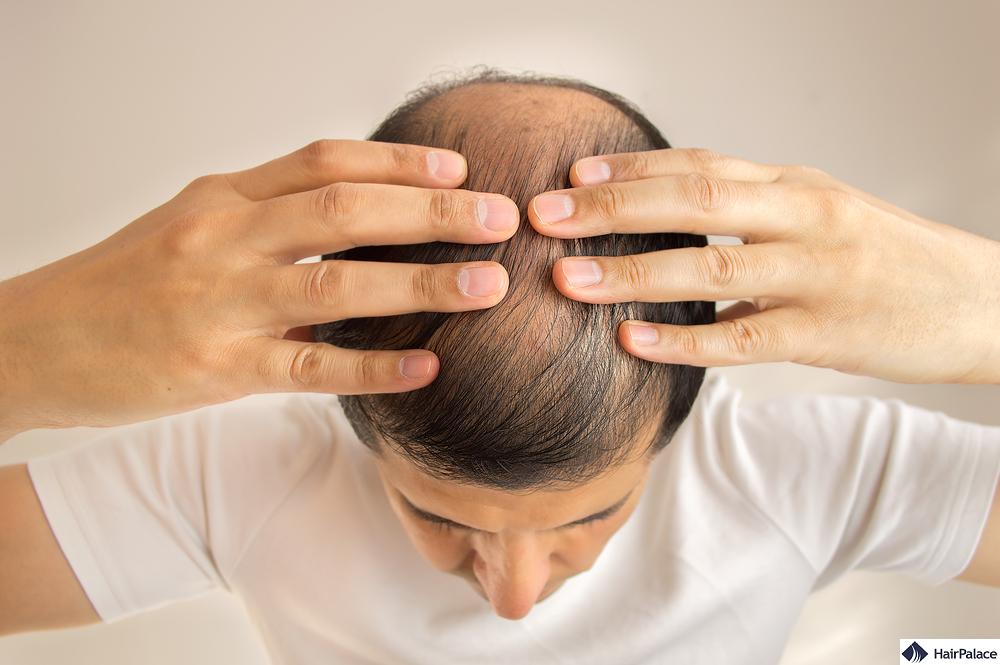 Other ingredients to be on the lookout for include:
Biotin: As part of the B-Vitamin family, research has shown biotin can be an effective treatment for many hair loss conditions, including alopecia.
Niacin: As another important B-Vitamin, Niacin can potentially lead to fuller, thicker hair.
Caffeine: A popular ingredient that helps stimulate hair follicles and improve your scalp and your general hair health.
Collagen: Common in many products, collagen can help improve hair follicles' health, including their length and thickness.
Zinc: This trace mineral can help with wound healing and help damaged hair follicles recover and repair quicker. It's especially useful in treating androgenetic alopecia.
Horsetail: With antioxidant properties and silica,v Horsetail can help speed up growth and strength.
Iron: Can help cure iron deficiencies and lead to healthy hair.
MSM: Methylsulfonylmethane is a sulfur compound that has been shown to improve hair loss conditions in middle-aged women suffering from hair loss.
Ginseng: A plant root that contains saponins (toxins) that inhibit harmful enzymes like 5 alpha-reductase.
Saw Palmetto: This extract can also block harmful enzymes like 5 alpha-reductase or 5AR, which are known to transform hormones like testosterone into harmful DHT.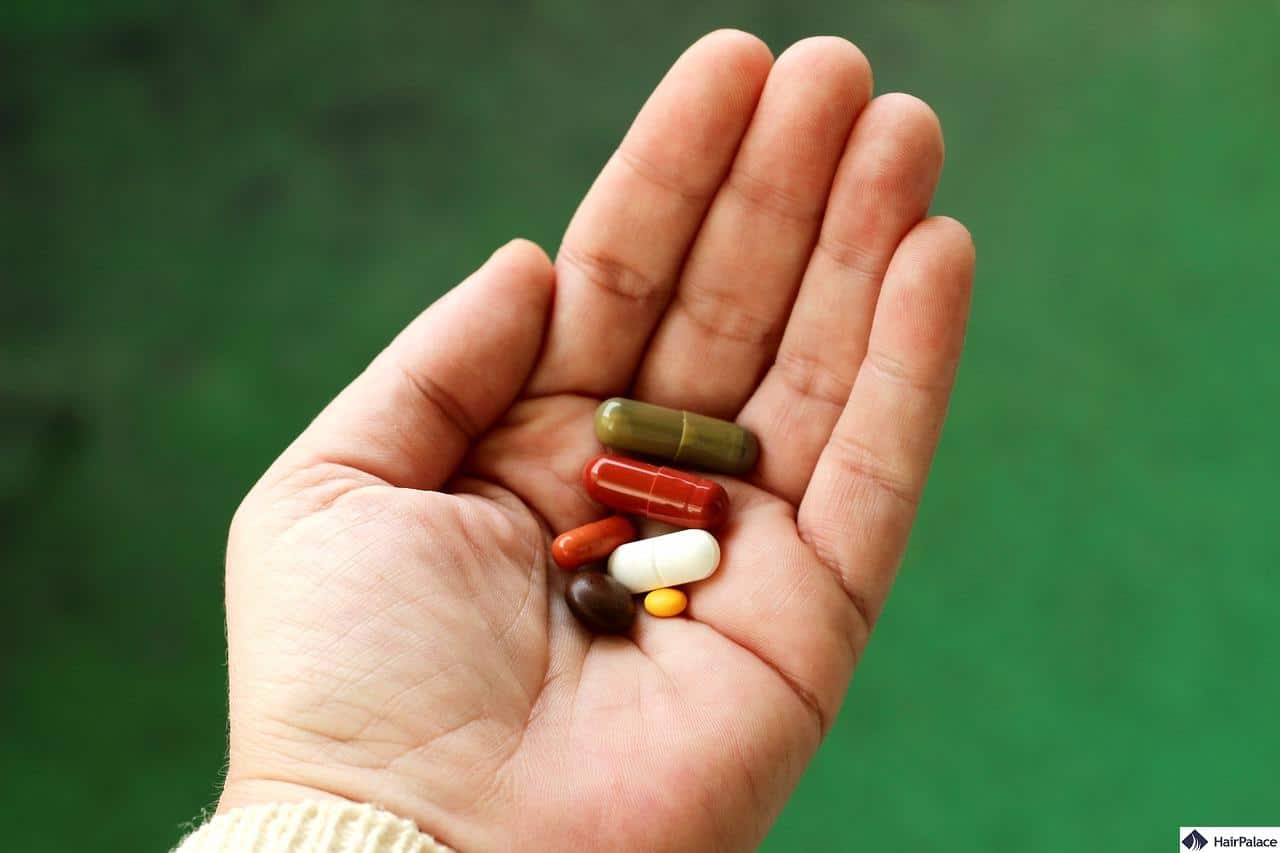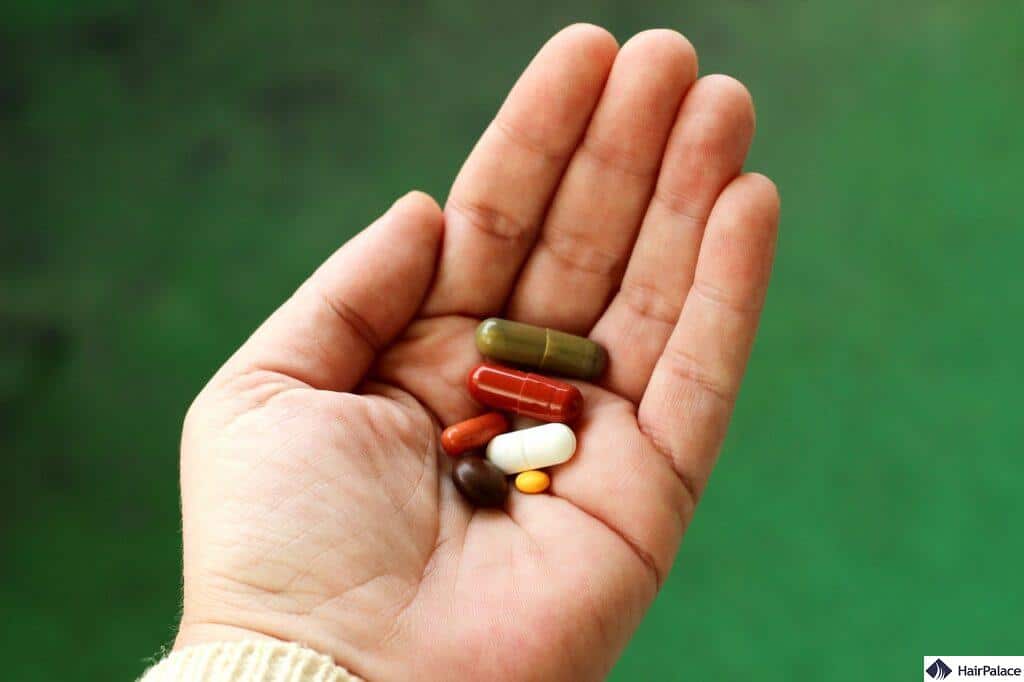 Best hair growth products in 2023: A comparison 
25 best hair growth products for thinning hair in 2023
1. Men: Hims
Hims is one of the most influential brands on the market for men suffering from hair loss.
They offer a variety of subscription treatments that contain ingredients like finasteride and minoxidil, two essential components used in prescription medications to treat hair loss.
Many of their products use a combination of these two ingredients, providing an even more effective course of treatment.
One study found that 84% of male participants maintained stronger hair due to using minoxidil and finasteride simultaneously.
Another study saw 94% of men enjoyed noticeable improvements using the combination versus only 80.5% who used only finasteride and 59% who only used minoxidil.
To buy from Hims, you must set up an account and schedule an online consultation with a qualified medical professional.
They will be on hand to discuss your goals and offer a tailored recommendation on the products you should be using.
Many customers have rated products highly across the board, stating their immense satisfaction with the combination treatment.
We must point out that specific testimonials have been quite critical of Hims, with some averaging 1.33 stars out of 5 due to sexual dysfunctional side effects.
Finally, Hims offers a 90-day money-back guarantee and states that subscriptions must be canceled at least two days before payment for the next month to avoid being charged.
However, some customers have reported being charged despite canceling the service. Our advice? Always remain vigilant if and when you're ending your contract.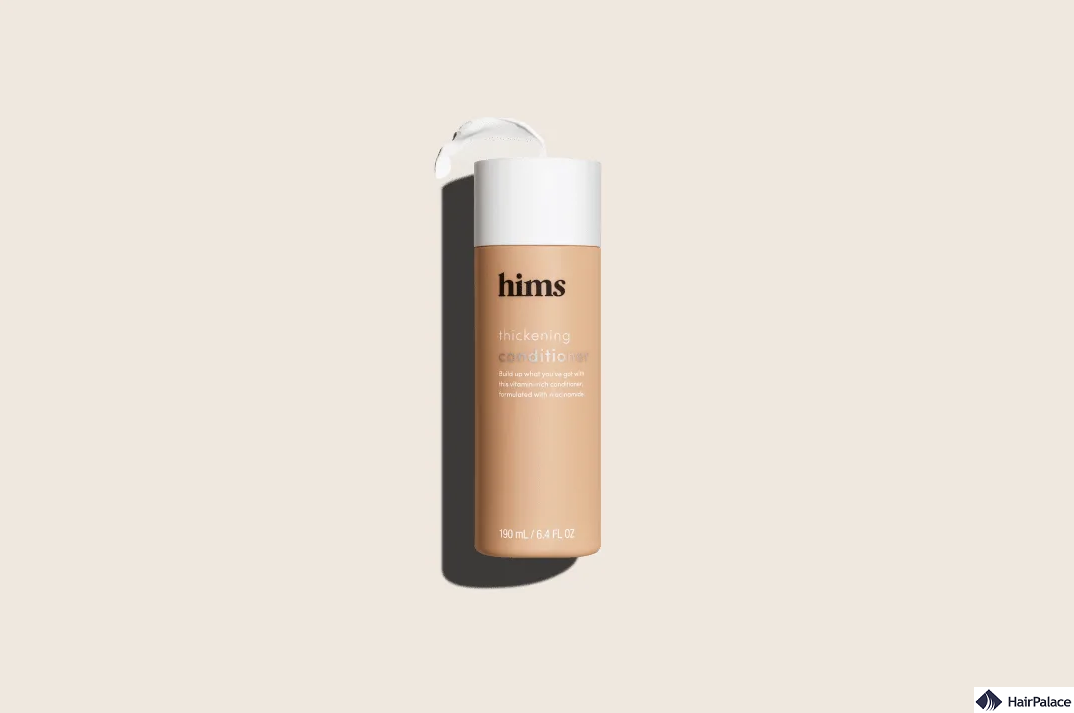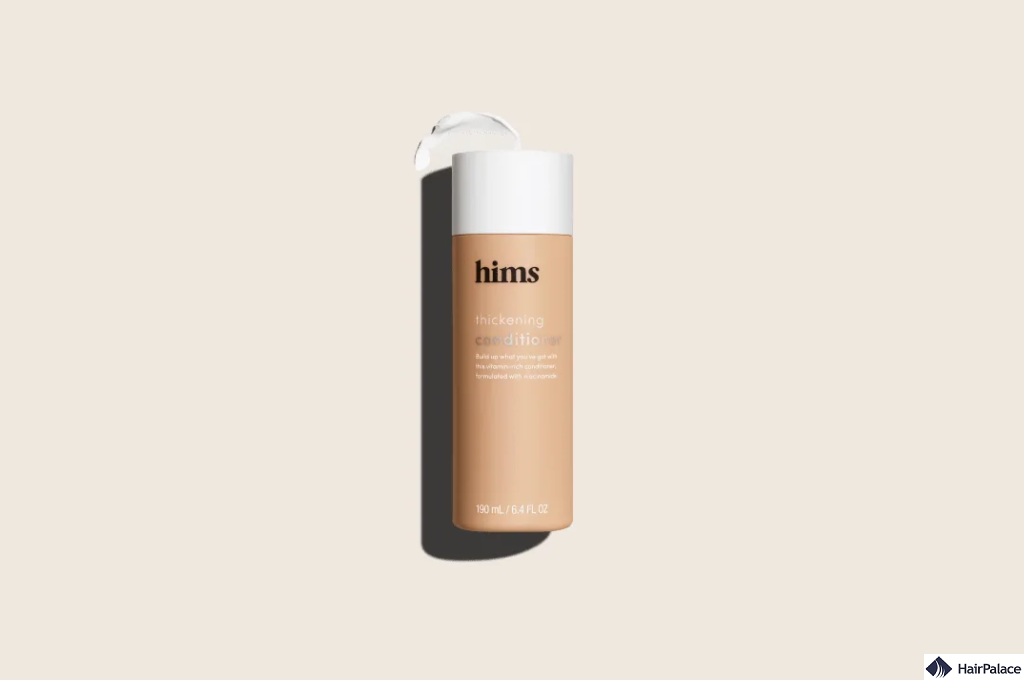 2. Women: Women's Rogaine 5% Unscented Minoxidil Foam
Rogaine is perhaps one of the most recognizable treatments for hair loss. It contains minoxidil at a higher percentage than competing, over-the-counter products and can yield excellent results quicker than rivals.
Studies have shown that Rogaine can boost hair growth, including around your eyebrows, and ultimately reduces further hair loss.
As such, it's a key treatment for many people suffering from alopecia, with a recommended treatment regime lasting between three and six months.
Customer reviews have highlighted how Rogaine has helped stimulate new hair growth and replace missing hair.
It is also a very consumer-friendly brand, as they offer a satisfaction guarantee policy which entitles customers to a refund if unhappy with results after using the product for 130 days.
That said, most of Rogaine's negative critiques stem from customers suffering allergic reactions, including overly sensitive scalps, while others report it may have actually increased hair shedding.
If using Rogaine for the first time, remember to perform a small patch test and continue using the product for the recommended time before making a final judgment.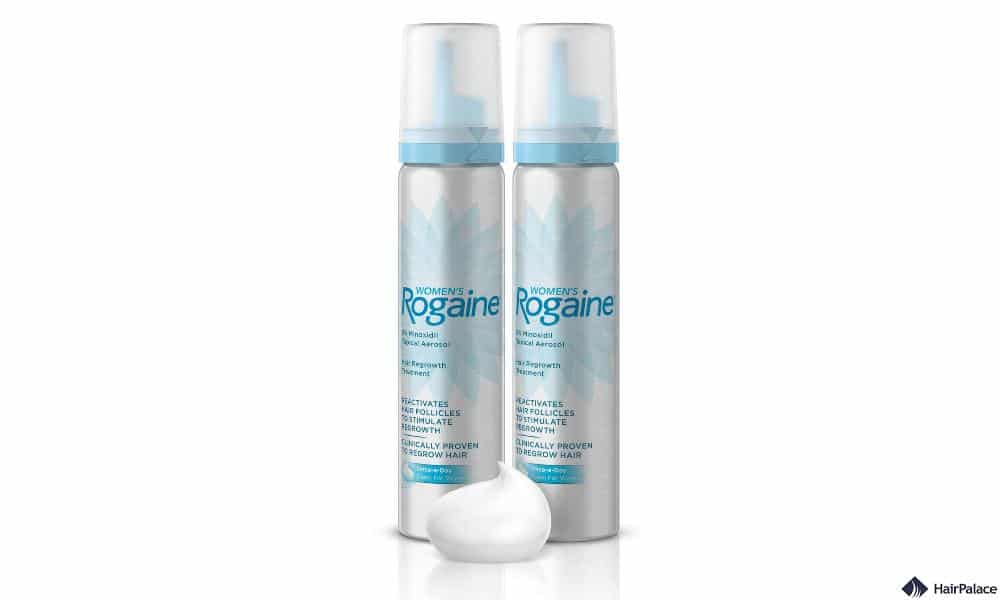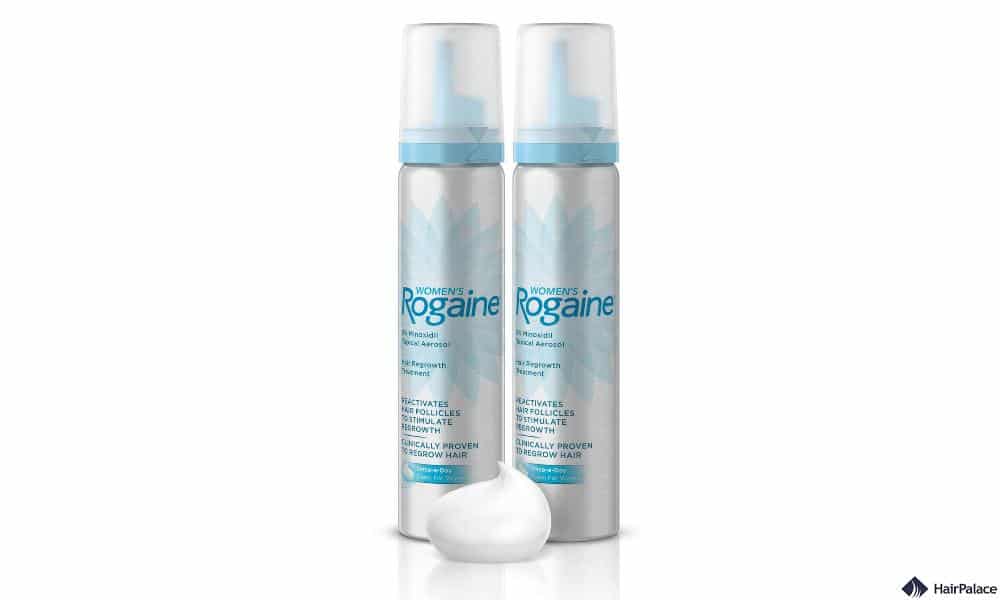 3. Budget Buy: The Ordinary Multi-Peptide Hair Serum
If you're on a budget but want to improve your hair growth, The Ordinary's Multipeptide serum comes highly recommended.
Although low in price, it does not compromise on its ingredients and is specially formulated to improve hair thickness and health. It's suitable for various hair types, including curly and fine hair, contains no alcohol, parabens, or silicones, and is vegan-friendly.
Add a few drops to your scalp as a concentrated serum and gently massage each night. It's known to help improve blood flow and ensure a healthy scalp.
With more blood flow, more nutrients will reach and nourish follicles. The caffeine and peptide complexes also improve density and reduce scalp itchiness, resulting in stronger hair that resists breaking easily.
Many customers have posted before and after pictures to demonstrate the potency and effectiveness of this serum.
They've highlighted noticeable hair appearance and thickness improvements in just two to three weeks.
Sufferers from hypothyroidism and alopecia have, in particular, praised the serum.
Unfortunately, some customers have reported the serum had little effect, making their oil oily. That said, it still has a rating of four out of five stars, making it one of the most well-respected products on the market.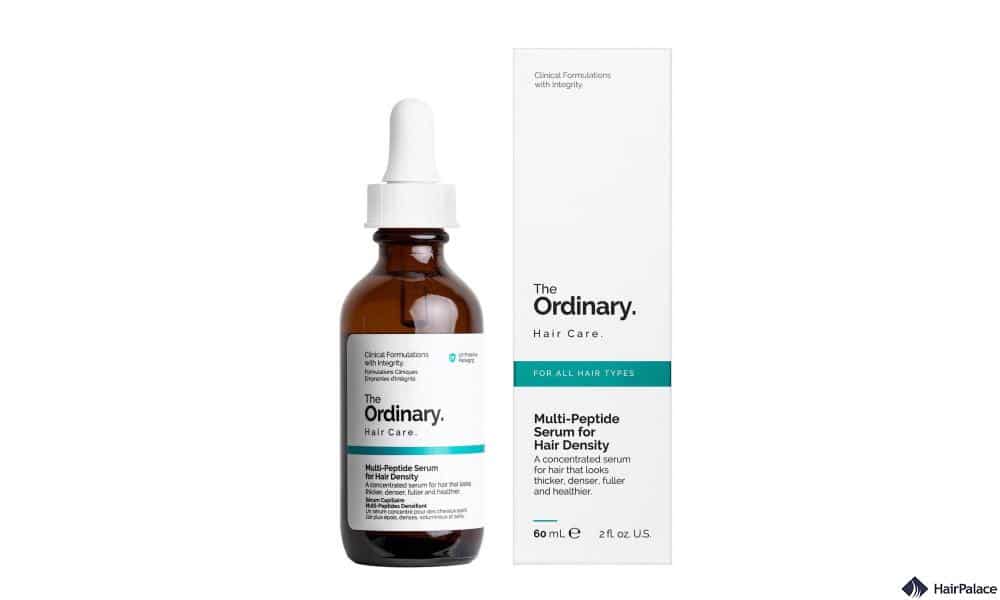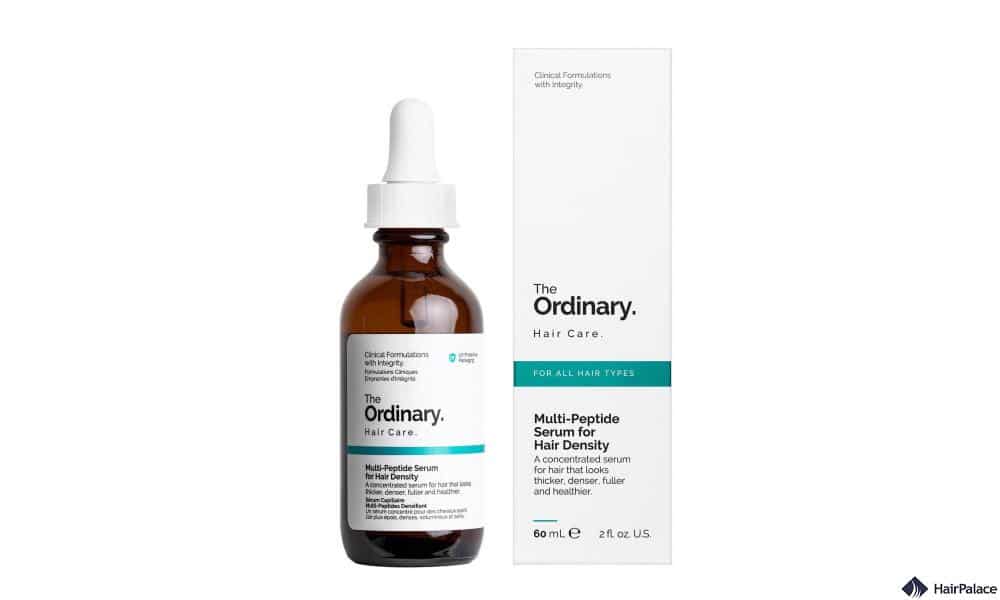 Like Hims, Keeps is a subscription-based option that offers customisable plans. The products include finasteride, minoxidil, or a combination. Furthermore, the brand has released products made with ketoconazole, an antifungal ingredient and a generic form of Nizoral. This is utilised off-label to treat hair loss.
4. Subscription: Keeps
Keeps is a hugely reputable brand of hair care products specially tailored for those suffering from hair loss.
Many of their products can contain finasteride, minoxidil, or a combination of both to improve hair density and prevent further thinning hair.
A variety of their products also contain a generic form of Nizoral known as ketoconazole. This boosts the product's antifungal properties, protecting hair from dandruff and itchiness.
Like Hims, you will need to set up an account and subscription to Keeps for their products.
You can pick any product to try or complete a detailed questionnaire recommending products relevant to your hair, lifestyle, and medical history.
Qualified doctors will review your submissions, including pictures, and offer tailor-made and constructive advice on how you can improve your hair and which products to use.
Customers reviewing Keeps's products have been very positive, noting an improvement in their hair's growth, condition, and appearance.
Unfortunately, Keeps has some negative critiques of their customer service, with some customers complaining that they were still charged despite canceling their subscriptions.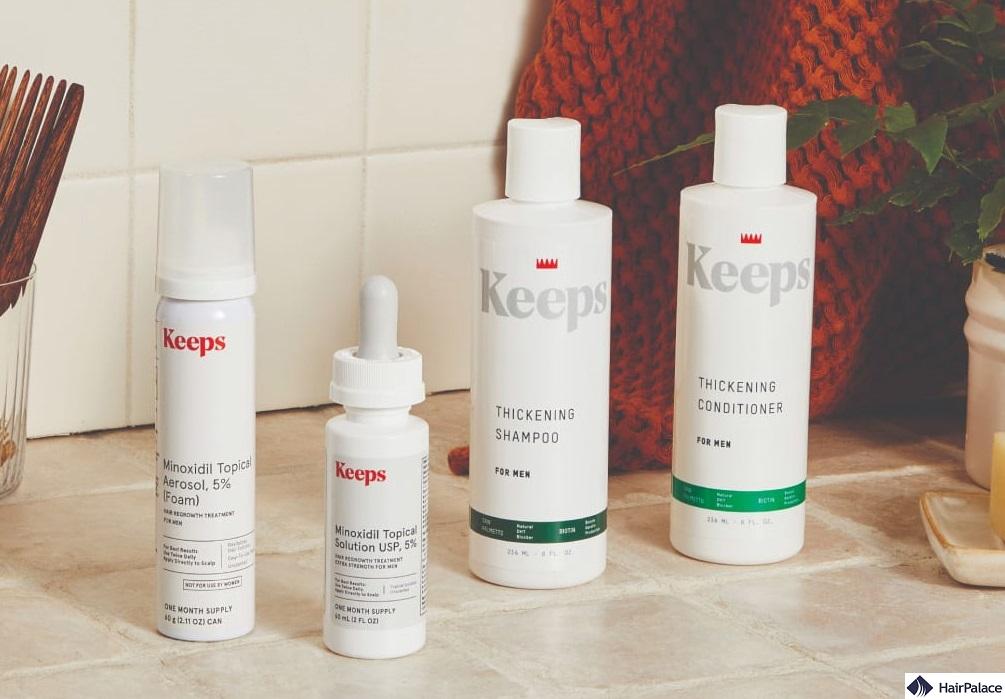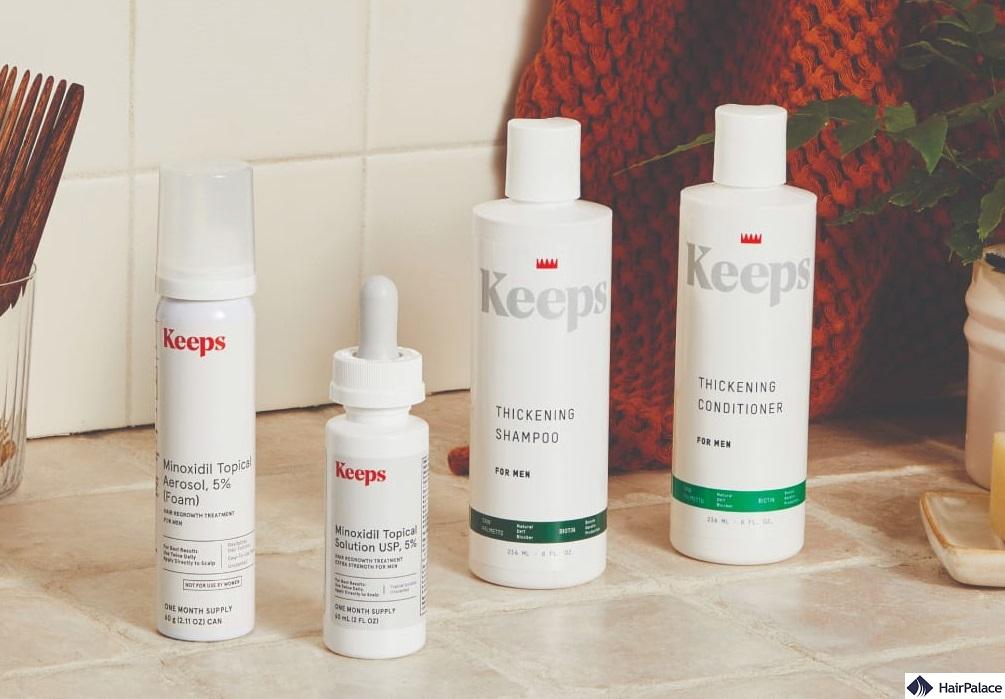 5. OTC: Keranique Hair Regrowth Treatment
With an average rating of 4.8 stars out of 5, Keranique's hair regrowth treatment comes highly recommended.
It is highly effective in treating female pattern hair loss, as it contains minoxidil and comes as a handy, user-friendly sprayer for quick, straightforward application.
You can apply it to all or part of your scalp or target it to specific areas suffering from thinning hair. And although many of Keranique's products contain about 2% less minoxidil than competitors, you can apply the treatment twice daily at your convenience.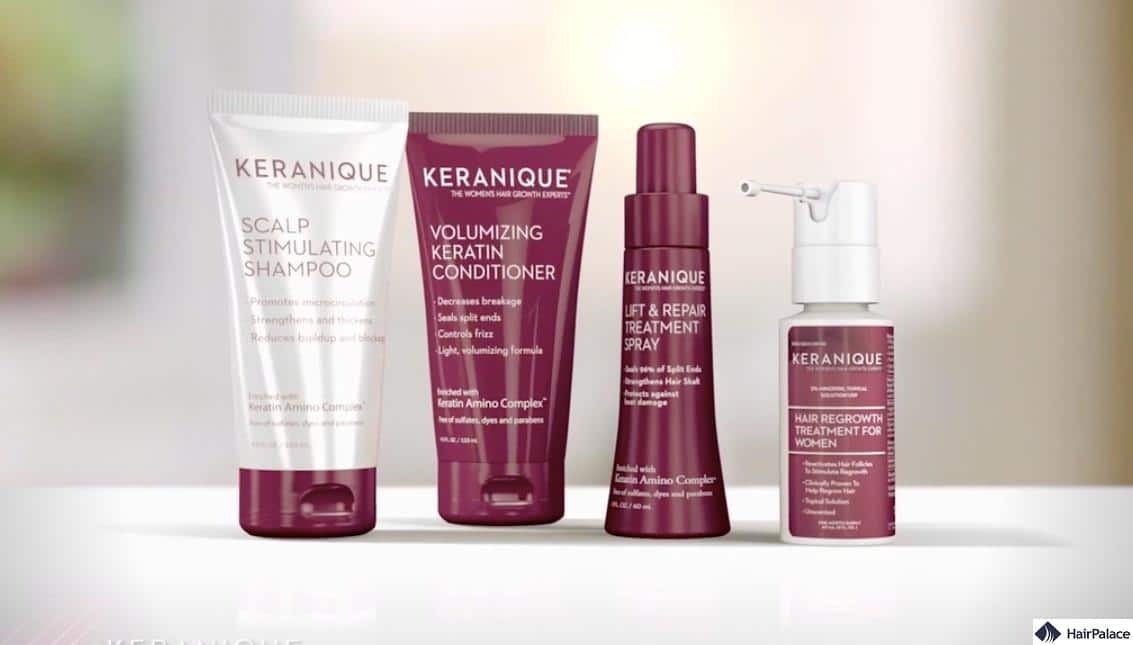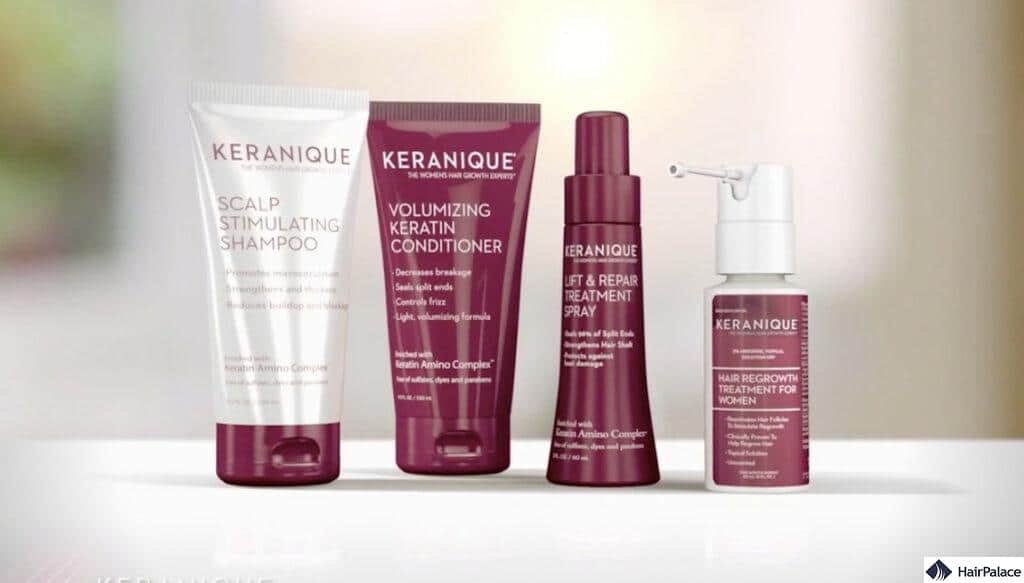 6. Restorative Shampoo: Shea Moisture Strengthen & Restore Shampoo
Shea Moisture products are potent and effective in improving your general scalp health and hair regrowth, thanks to the anti-inflammatory properties of its essential oils.
How? One of its active ingredients is castor oil, which itself contains t contains ricinoleic acid. This fatty acid can help reduce inflammation and pain when applied.
The shampoo also contains shea butter, which hydrates hair, softens strands, and prevents early breakage. Hair will feel smooth, flexible, and vibrant as a result.
For this reason, shampoo is a popular choice for people who frequently treat their hair with chemicals or dyes.
Furthermore, the shampoo contains peppermint and apple cider vinegar, which will replenish your scalp and ensure it remains healthy and clean.
With an impressive 4.5 stars of 5 on Amazon, Shea's shampoo is one of the most popular products on the market.
That said, a small minority of reviews have highlighted that the products may be too dilute to work effectively.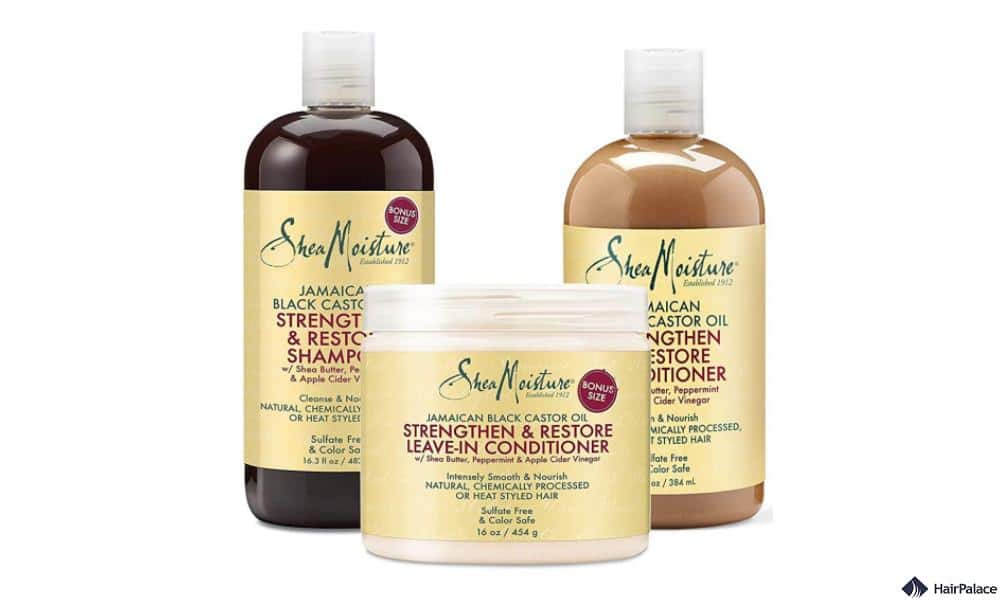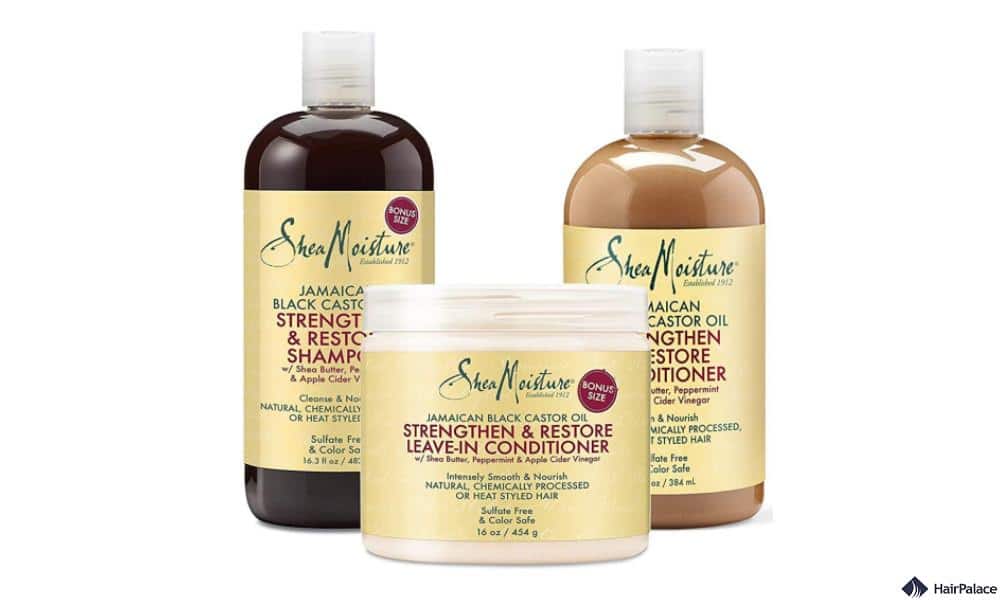 7. Strengthening Shampoo: Kérastase Bain Force Architecte Shampoo
Kérastase's formulated shampoo aims to bolster your hair's natural defenses, ensuring they remain stronger, thicker, and more resilient.
Its patented Vita-Ciment complex allows this hair loss shampoo to rebuild hair fibers that are already damaged, leaving them feeling softer, looking more vibrant, and staying longer.
Moreover, with keratin and ceramides as their main ingredients, the shampoo can be highly effective at supporting and correcting split ends.
With an average rating of 4.6 out of 5 stars, most customers who've reviewed Kérastase have said it positively influenced their hair. A minority have said it left hair feeling heavier and drier than before.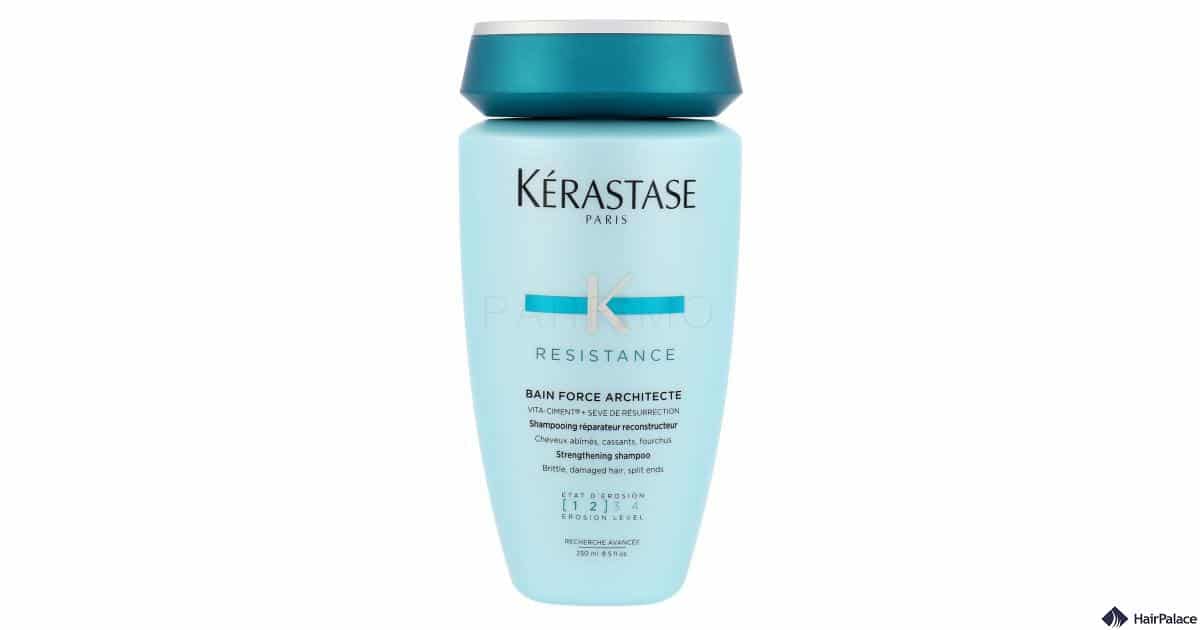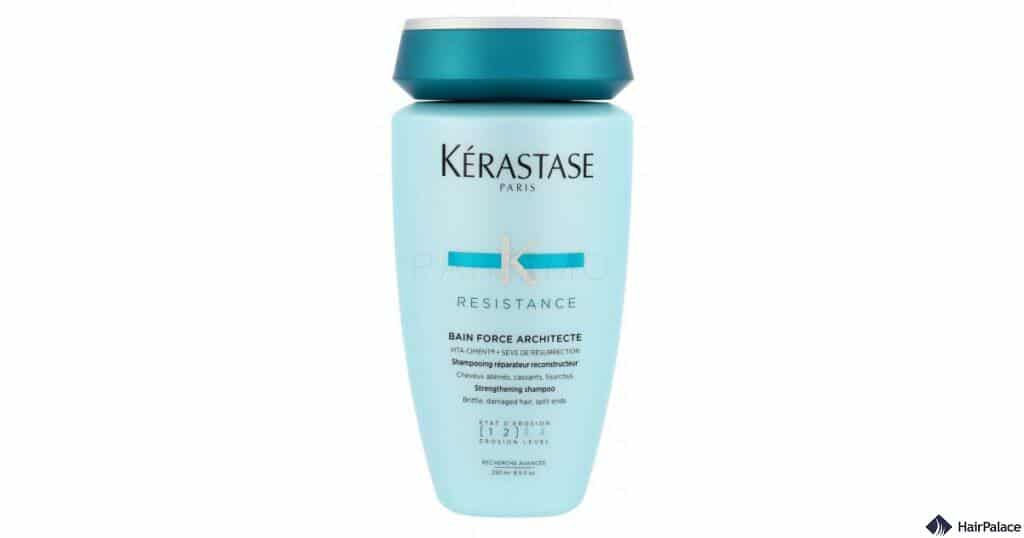 8. Volumizing Shampoo: Briogeo Blossom & Bloom Shampoo
With ingredients like ginseng, maltodextrin, and biotin, this volumizing shampoo from Briogeo has everything you need to improve hair density, volume, and texture. It contains no harmful chemicals, parabens, silicones, artificial dyes, or phthalates, ensuring it is suitable for many, if not all, hair and skin types.
Additionally, because it is made of primarily natural ingredients, many customers have hailed how gentle and soothing it is to vulnerable hair.
That said, some customers have reported the shampoo left hair tangled and feeling dry.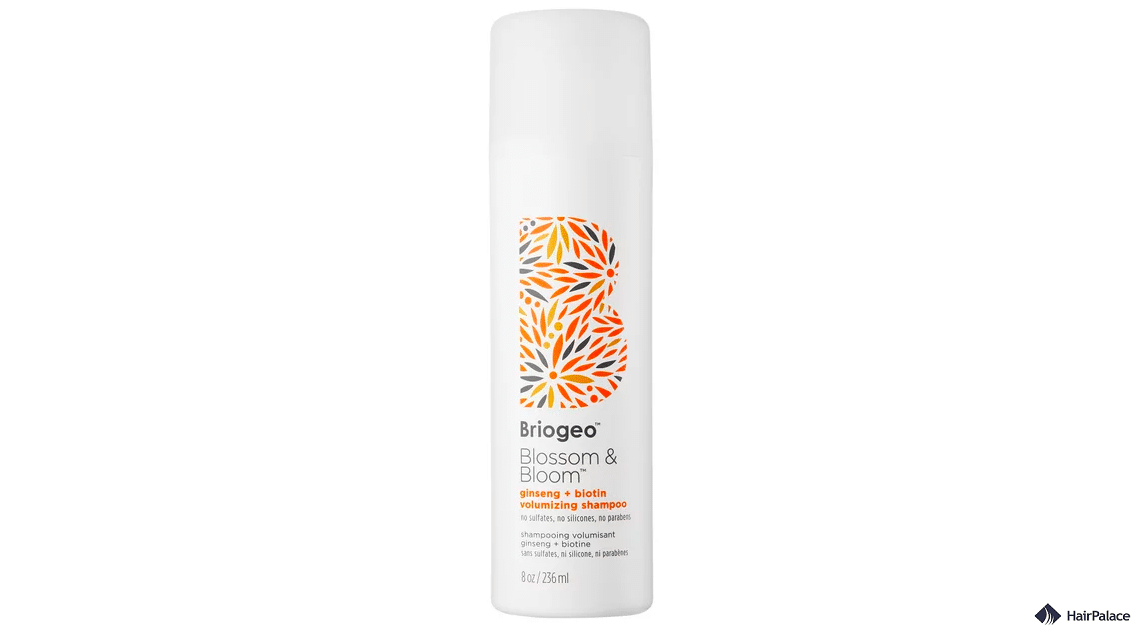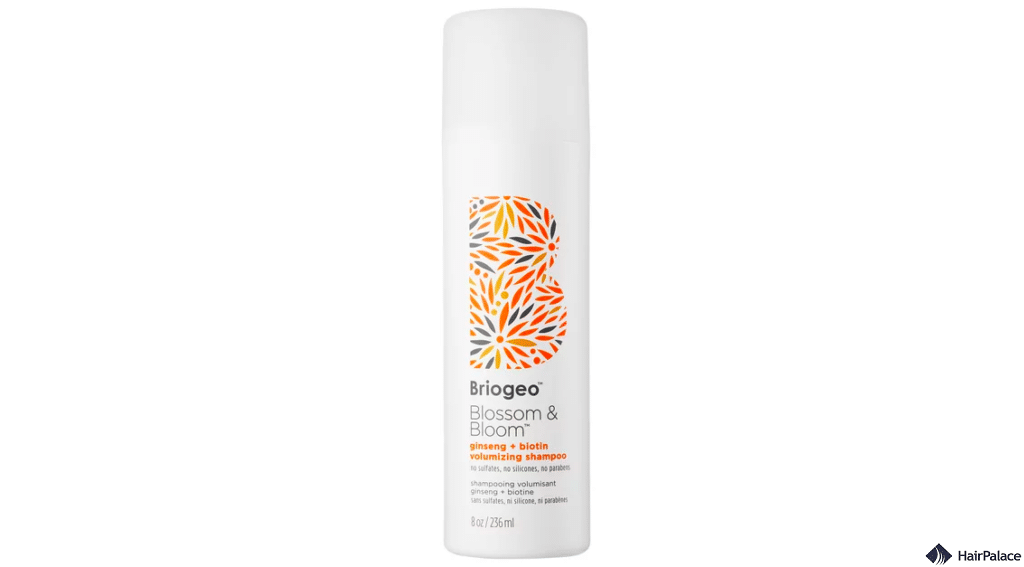 9. Hair Growth Serum: Vegamour GRO Hair Serum
Made with Phyto-actives like clover seed extract and caffeine, this serum from Vegamour effectively improves hair density and thickness.
Clinical trials have found this serum can boost the appearance of hair by up to 52% and reduce the visible signs of hair loss by up to 76%.
The brand has said you can expect results between 90 and 120 days. Customer reviews are mostly, if not all, positive, scoring 4.4 stars out of 5.
A small minority have reported the serum did not yield any results for them, though.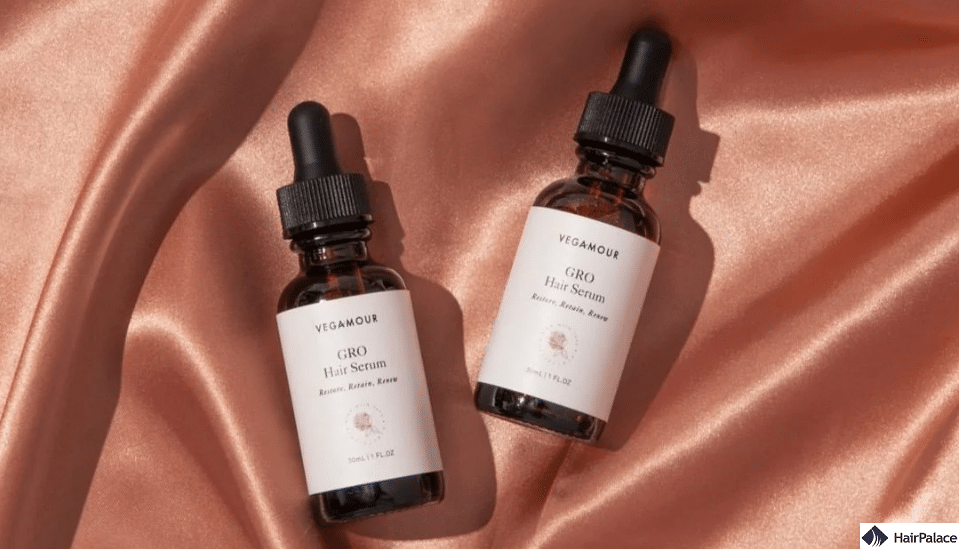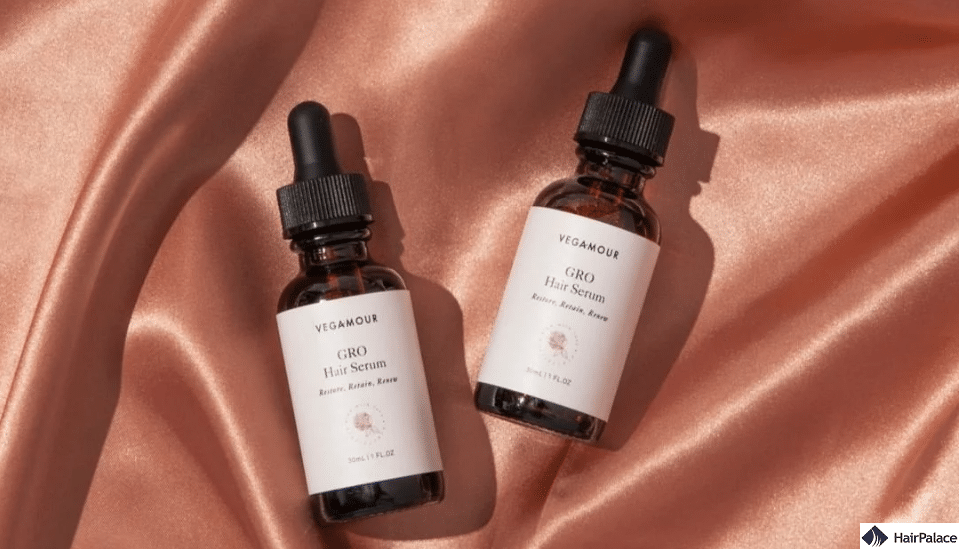 10. Thin Hair: OUAI THIN Hair Supplement
As a brand endorsed by countless celebrities, OUAI's hair supplements are a popular choice for people suffering from hair loss and thinning.
This supplement aims to improve hair density because of its highly effective ingredients.
It contains a variety of essential hair-building blocks, including zinc, biotin, omega fatty acids, and various hair growth vitamins, including A, B, C, D, and E.
Moreover, it contains no parabens, phthalates, gluten, or irritants like sodium laureth sulfate.
Simply take it once per day for 90 days to see results. Many customers have left glowing reviews of the supplement, including chemotherapy patients who've witnessed sooner-than-expected hair regrowth.
That said, some customers have reported unwelcomed side effects like acne and minimal to no results after treatment.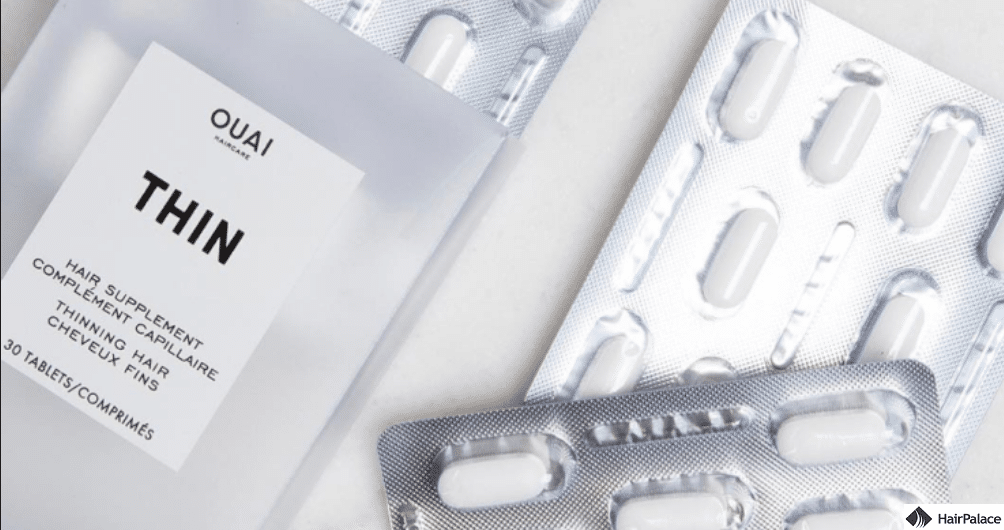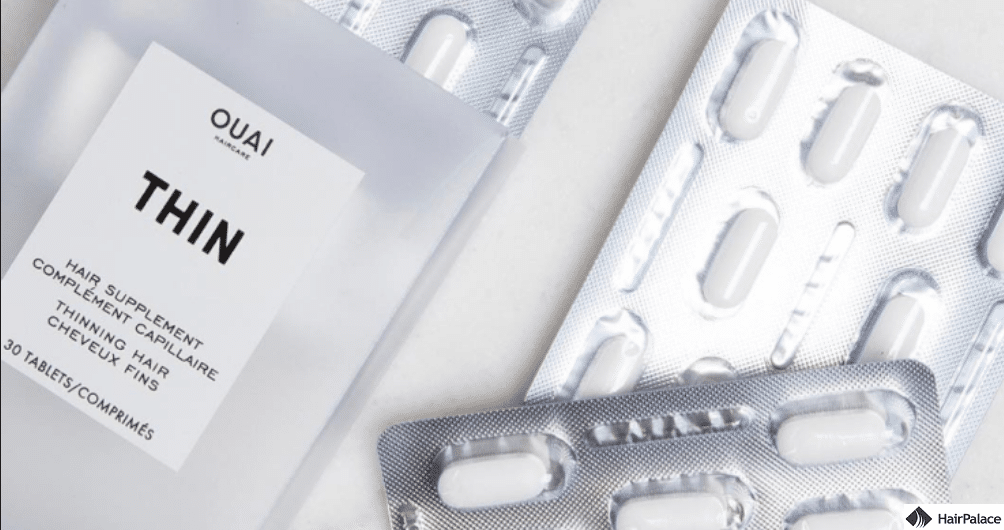 11. Pre-cleanser: Mizani Wonder Crown Scalp Foaming Pre-Cleanse
With impressive ingredients, including peppermint oil, tea tree oil, salicylic acid, and honey, this foaming pre-cleanser from Mizani can help keep hair moisturized and eliminate dandruff.
Simply apply to your dry hair before you wash it to coat hair strands in a protective glaze. The foam is also an effective treatment for particularly oily scalps and is formulated to work for several hair types and textures.
Reviewers have praised the product for eliminating flakes across the scalp, while some have said it had little effect on their hair.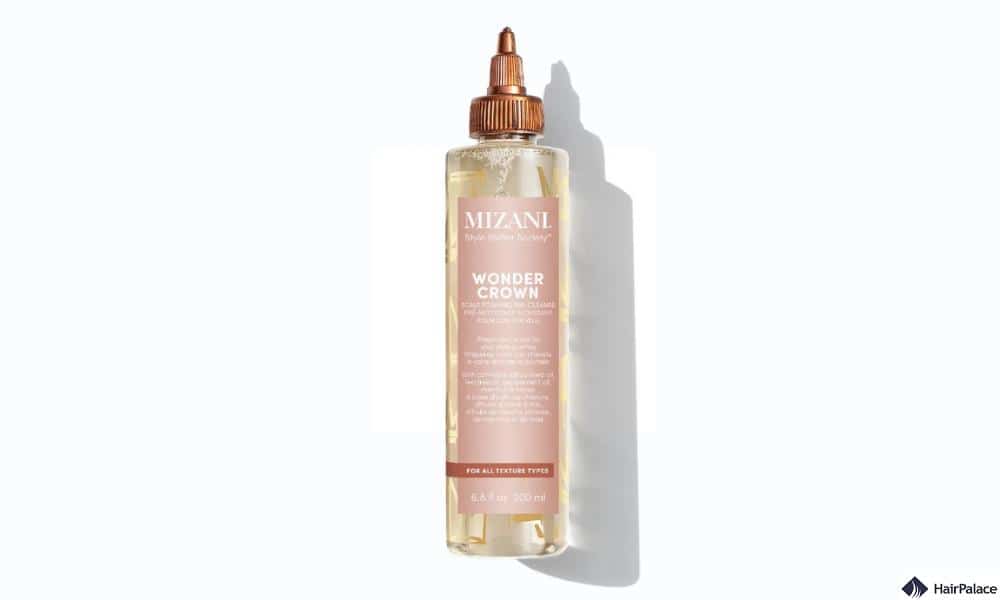 12. Bond-building: OLAPLEX No. 0 Treatment
Endorsed by many celebrities, OLAPLEX No. 0 treatment aims to leave hair looking and feeling three times as strong after just one use.
It's made with bis-aminopropyl diglycol dimaleate, a patented ingredient that helps repair bond damage in hair.
It is also free from silicone, sulfates, phthalates, DEA, aldehydes, and oils and is vegan-friendly, cruelty-free, and color safe.
Many customers have paid particular praise to this bond-building treatment after bleaching their hair with harsh chemicals, saying it helped encourage hair recovery.
Others, however, have said that the sprayer method may unevenly distribute the product on the hair.
Finally, some customers have criticized the bottle's small size, citing it's not the best value for money given how frequently it needs replenishing.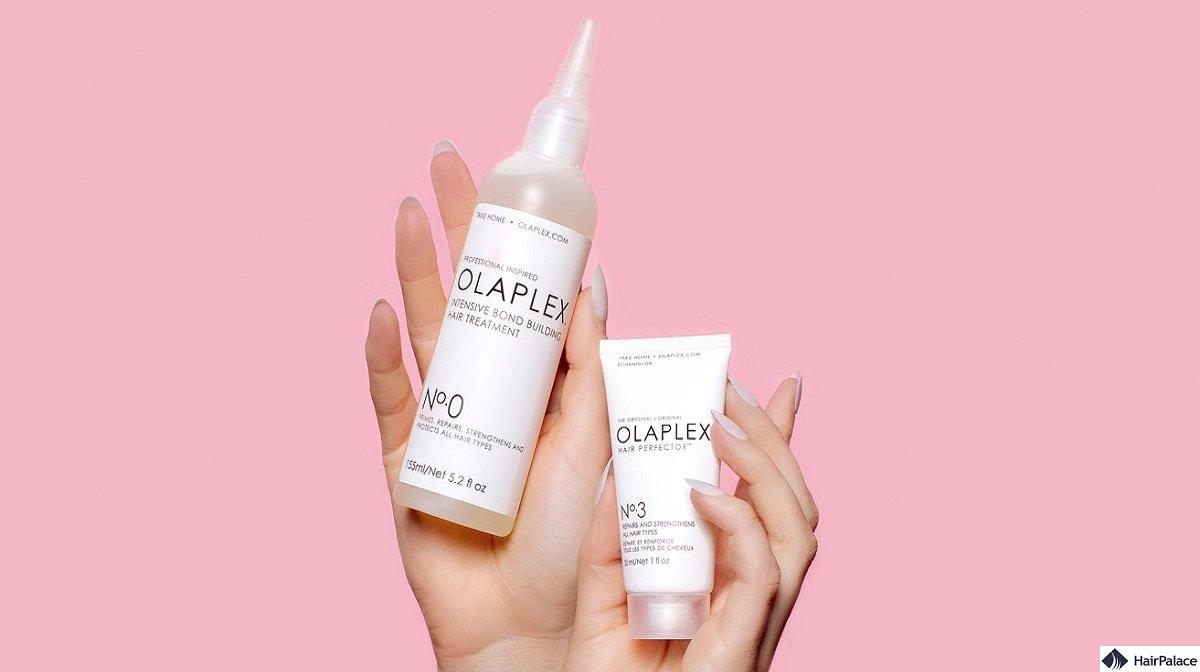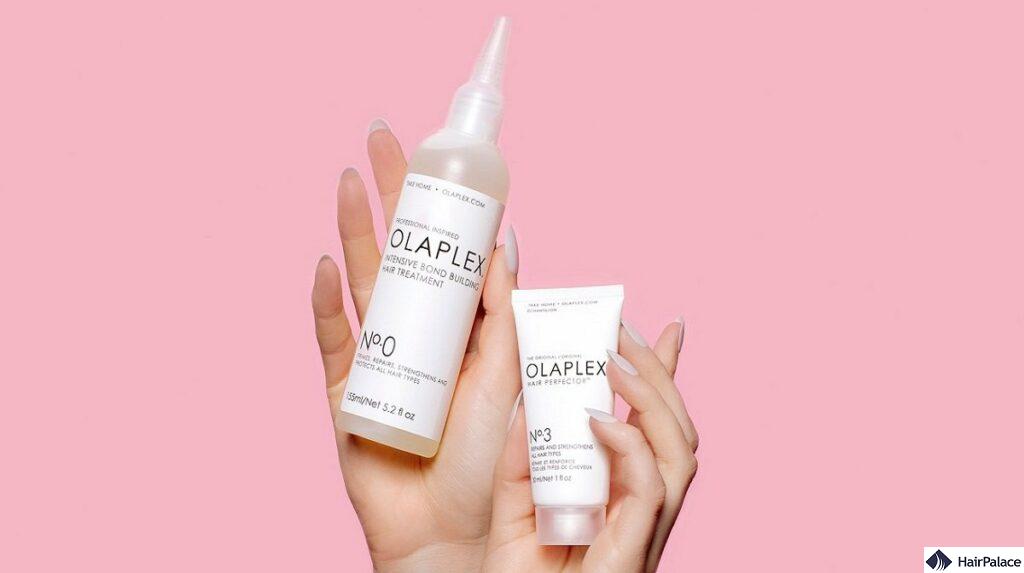 13. Scalp Scrub: Frank Body Caffeinated Scalp Scrub
Because caffeinated products are known to promote hair growth, this scalp scrub from Frank Body is well-respected and always in demand by the haircare industry.
It's designed to stimulate hair follicles and allow them to grow for a longer period.
The scrub also contains supportive ingredients like peppermint oil to improve scalp health and rosemary oil to prevent early shedding.
Many customer reviews have stood by its ability to remove flakes and buildup across the scalp, leaving skin and hair feeling replenished and glowing.
A few negative reviews have admitted that hair continued to fall out or felt messy after use.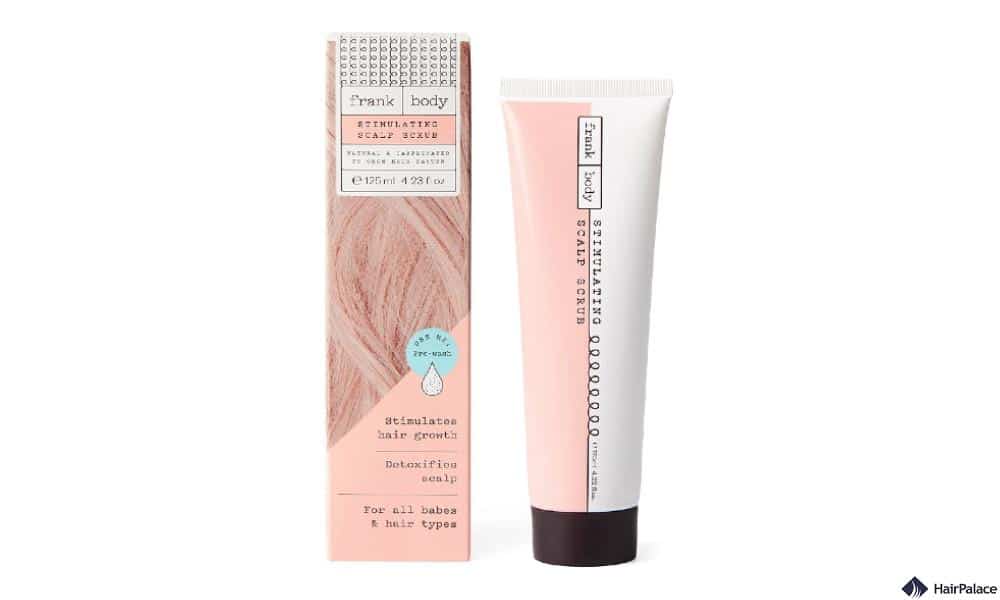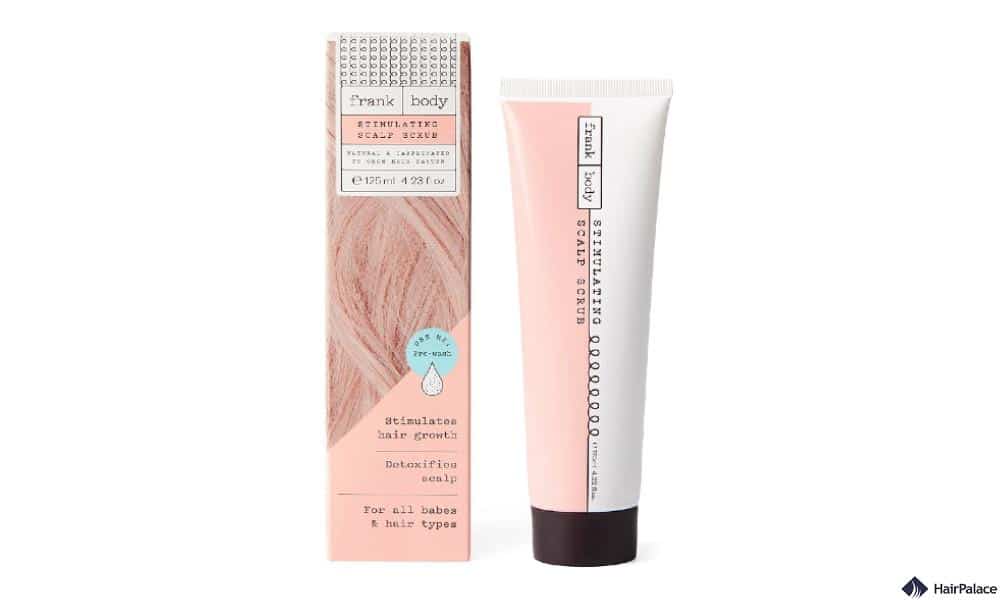 14. Spray-in: Bondi Boost Procapil Hair Tonic
There's nothing more straightforward and convenient than a spray-in treatment. And this spray from Bondi Boost promises to leave hair feeling refreshed and to reduce any future hair loss.
This hair tonic contains 3% procapil, which improves the oxygen supply to hair follicles and stimulates them into new growth.
Additionally, it contains saw palmetto and horsetail leaf extracts, which are known to reduce early hair shedding dramatically.
There's also a growing number of scientific studies proving the effectiveness of these kinds of tonics.
One study examining hair loss by androgenic alopecia found that Reensyl, Capixyl, and Procapil (RCP) recorded more hair growth than alternatives like 5% minoxidil.
With an impressive average rating of 4.7 stars out of 5 on Bondi Boost's website and no recorded negative reviews, many customers put a lot of faith into this leave-in product.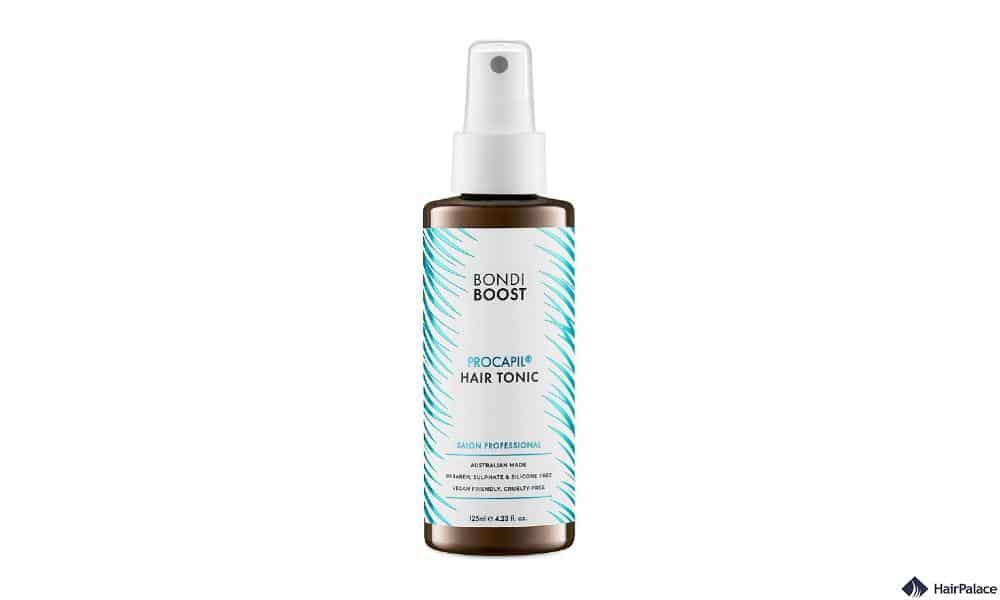 15. MSM Supplement: Shedavi Hair + Skin + Nails Whole Food Vitamin
Containing MSM, saw palmetto, and biotin, Shedavi's supplement has the potential to enhance your hair's health, combat dandruff, and ultimately reduce hair loss.
As an added benefit, this supplement may also significantly improve your skin's elasticity and bolster your immune system.
Positive reviews of the product include customers reporting thicker hair and reduced shedding. Some reported no results, though, after continued use.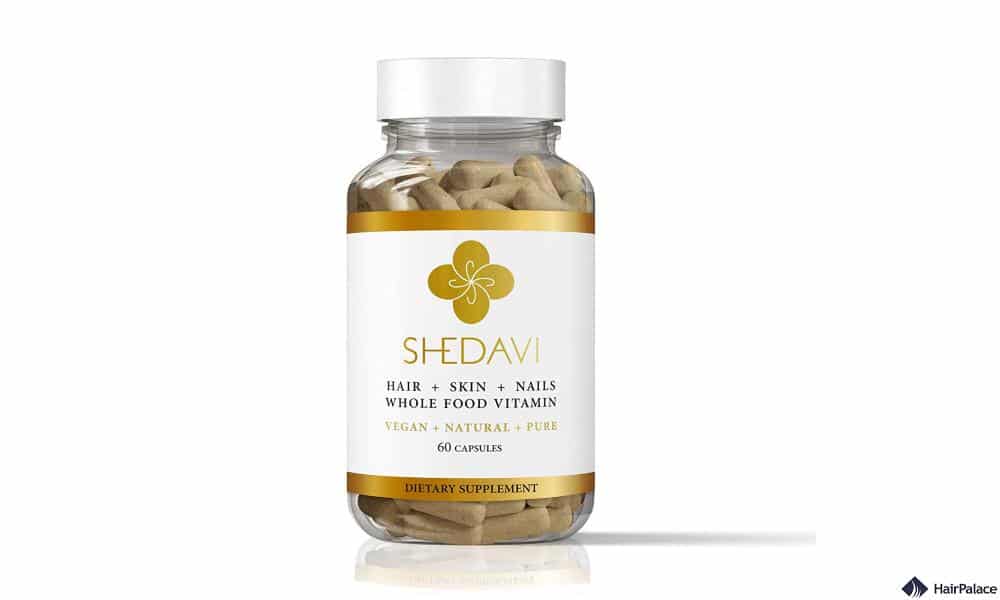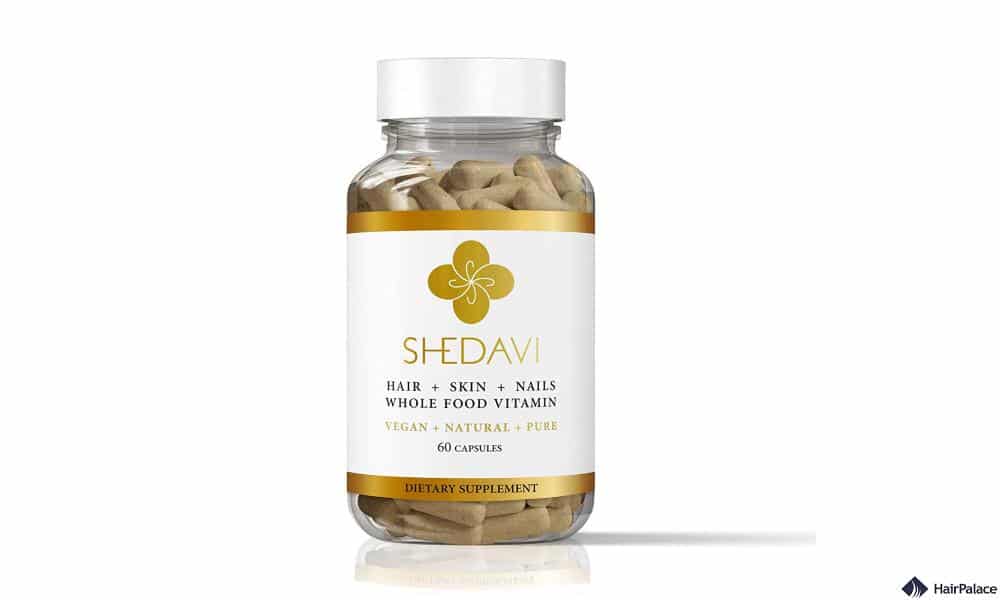 16. Oral Supplement: Viviscal Hair Growth Supplement
With celebrities like Reese Witherspoon and Gwyneth Paltrow having used Viviscal supplements, they are a trendy brand many opt for in haircare.
Their healthy hair growth supplement contains various ingredients and unique combinations, including silica, biotin, niacin, calcium, zinc, iron, Vitamin C, marine collagen, and horsetail extract.
It also contains the patented AminoMar C, which encourages hair to grow thicker, more vibrant, and healthier.
Customers report that the Viviscal hair growth supplements make hair feel and look softer and shinier. They also note a reduction in hair shedding, too.
A minority of reviews have said the supplements are too expensive and can trigger undesirable side effects.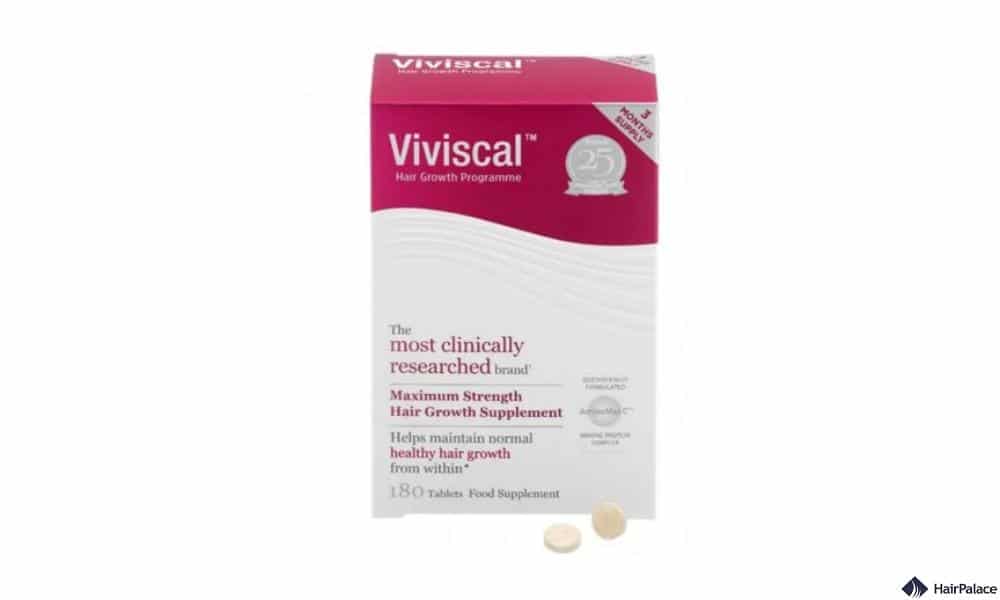 17. Vegan Shampoo: Pura d'or Hair Thinning Therapy Shampoo
If you're looking for a vegan option to restore your hair, consider the Pura D'or hair thinning therapy shampoo.
It aims to strengthen hair, reduce thinning hair and prevent strands from breaking with each application.
It does so with its naturally sourced, special ingredients, including hibiscus, biotin, argan oil, rosemary oil, and niacin, all of which contribute to healthier hair and scalp.
However, there is little concrete evidence that this particular shampoo is one of the best hair growth products, as it may take three months or more to see any visible changes.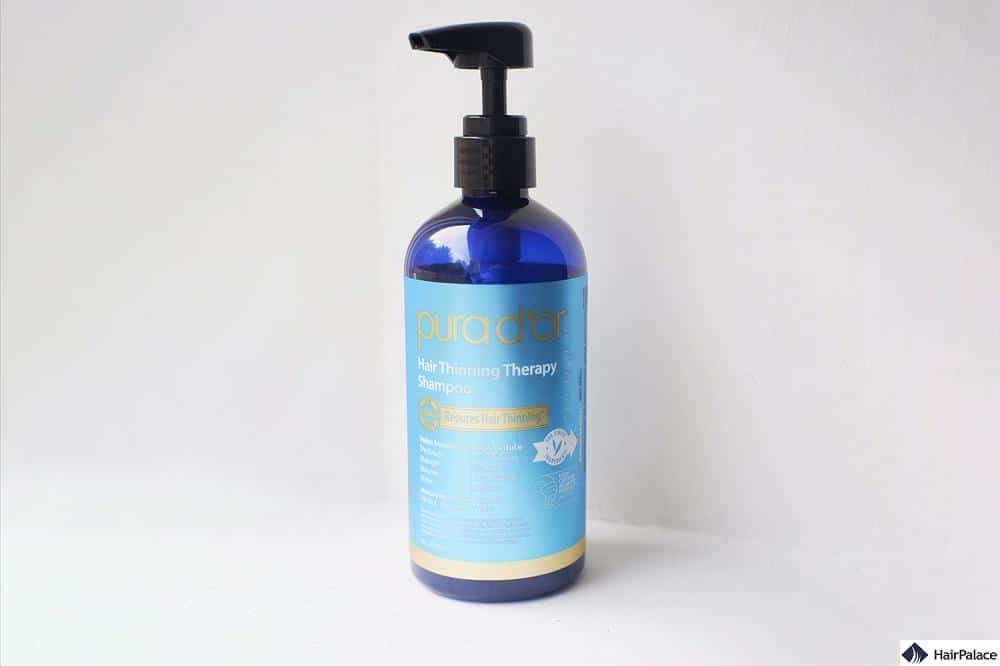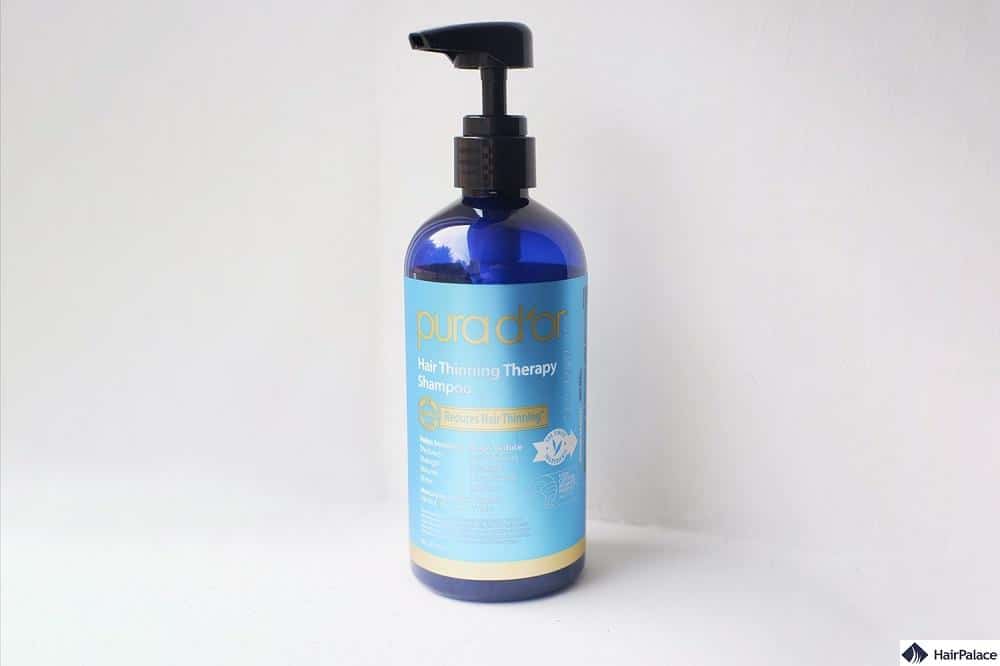 18. Superfood Blend: Kevin Murphy Body Mass
With a blend of superfoods, this body mass aims to promote the ideal conditions for the best hair growth.
It was developed in tandem with eyelash-thickening technology and can be applied easily to wet hair without having to rinse out.
It has oleanolic acid, which is pivotal in supporting the growth of follicles and also helps prevent thinning.
Furthermore, it also has baobab fruit, a unique extract that moisturizes and supports hair.
However, some reviews have highlighted its potential to trigger allergic reactions, and some were conflicted about its effectiveness.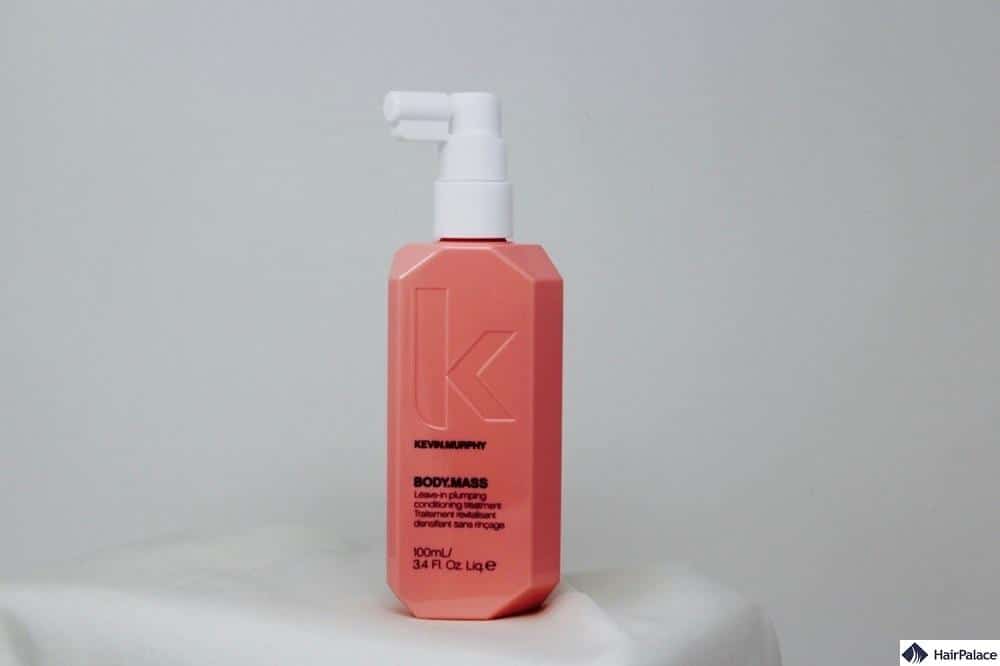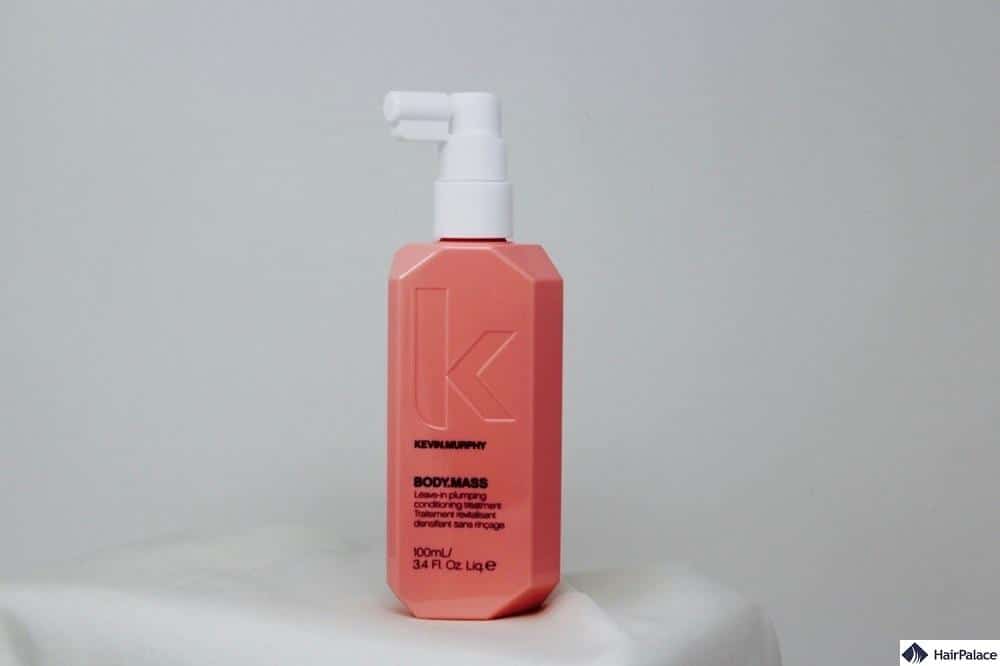 19. Best hair growth gummies: Hair Sweet Hair
Our body is all connected, and a new way of supporting your hair can be through gummies. This product from Hair Sweet Hair aims to promote hair growth through its ingredients.
It contains zinc, biotin, Vitamin B12, and folic acid. Ingredients are regularly tested and are non-GMO, ensuring their high quality.
Every bottle contains 30 gummies, and you take two each day. We must highlight that these gummies can lead to potential side effects, as customers have reported acne breakouts and allergic reactions.
Always consult with your doctor before beginning treatment.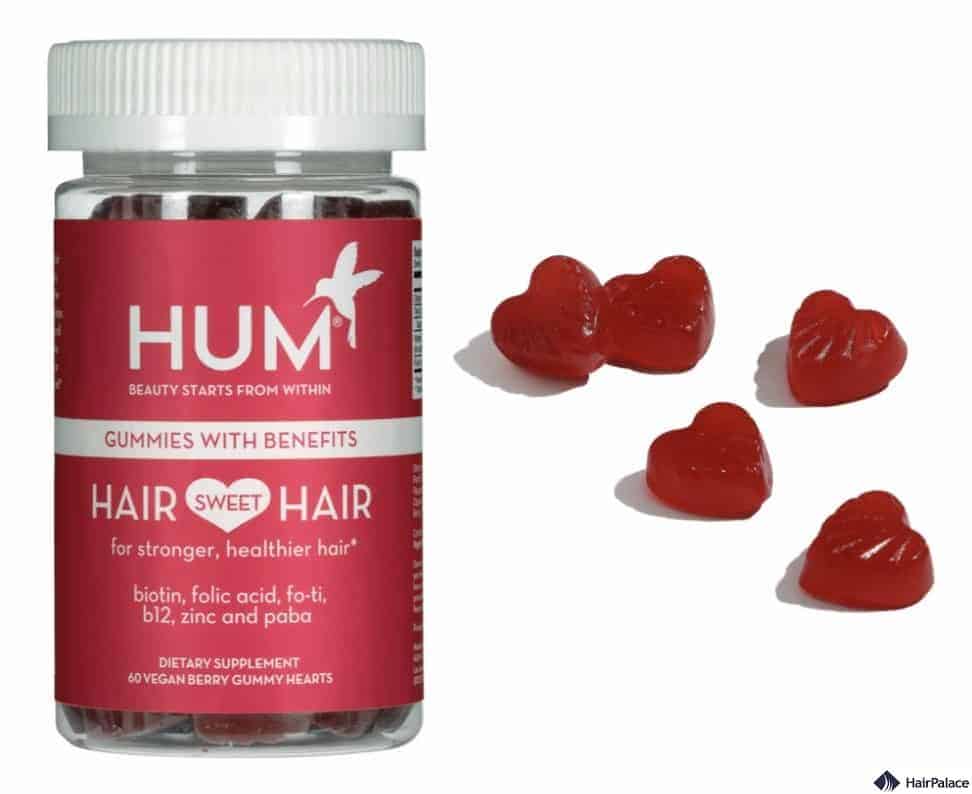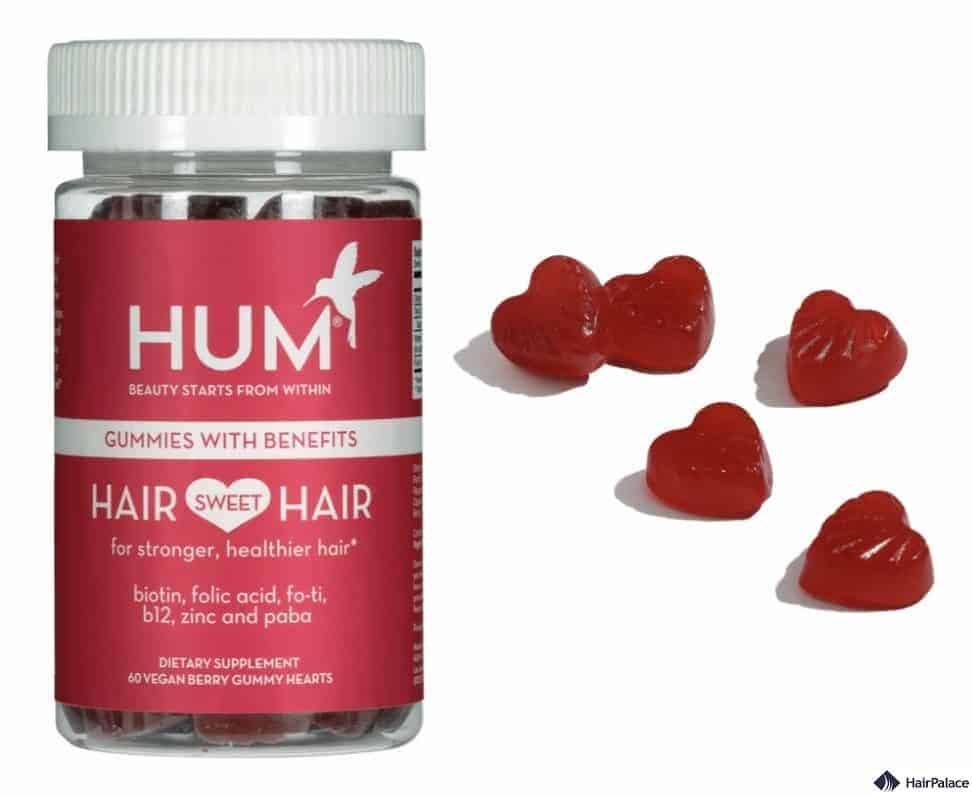 20. Best hair cuticle treatment: Nioxin 3D Intensive Hair Booster
Designed for fragile, weakened hair caused by androgenetic alopecia, this hair booster can be applied twice daily to nurture, support, and aid in hair regrowth.
It works by coating the hair cuticle in a protective barrier, reducing potential damage, thinning, and dehydration.
One of the benefits of this treatment is you can concentrate it on specific areas of your scalp suffering from hair loss. That said, it can be quite costly and cause skin irritation.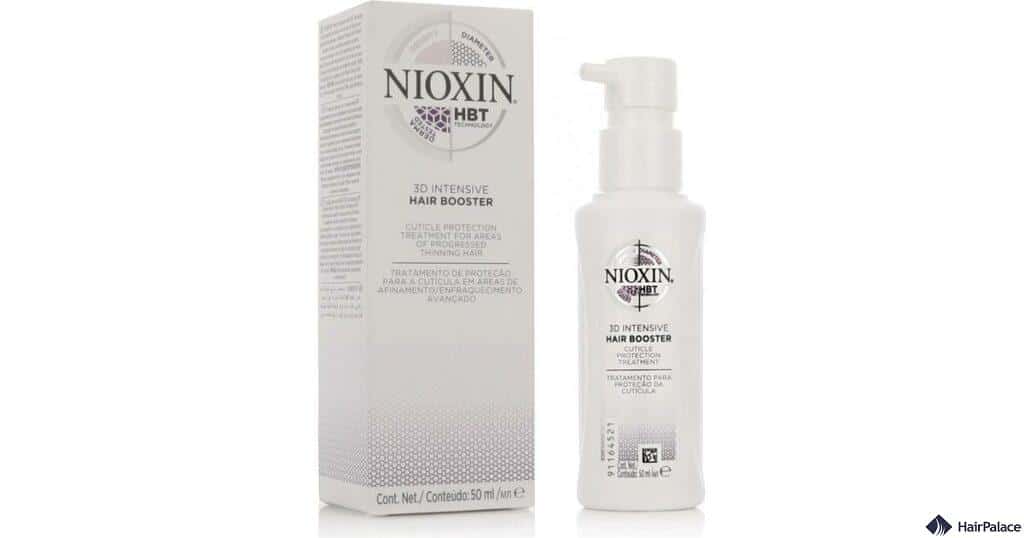 21. Best for fighting effects of DHT: Shapiro MD Shampoo
Dihydrotestosterone (DHT) is a harmful hormone to hair, and many recognize it as the culprit causing male pattern hair loss.
Shapiro MD shampoo aims to not only regrow hair but also block DHT in its tracks, preventing it from shrinking hair follicles.
It does so because of its ingredients, including green tea extract, caffeine, saw palmetto, and epigallocatechin, which have anti-inflammation properties.
Moreover, this shampoo is straightforward to use and suitable for various hair types. Simply massage the product into wet hair, leave for two minutes, and rinse.
It is expensive, though, and the company website is somewhat unclear on the exact ingredients used.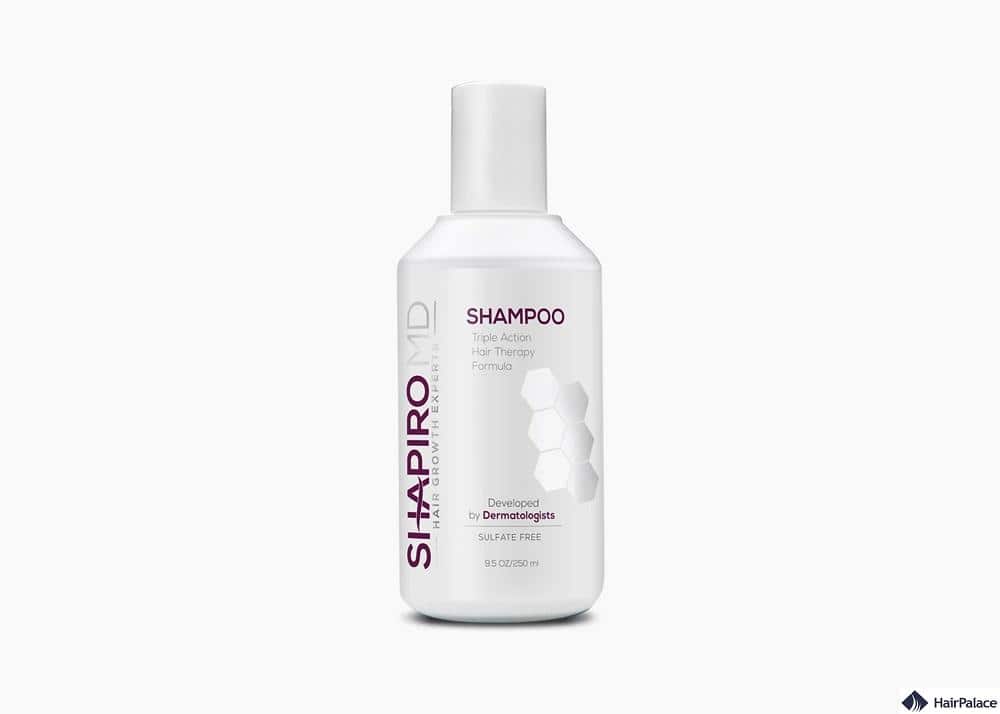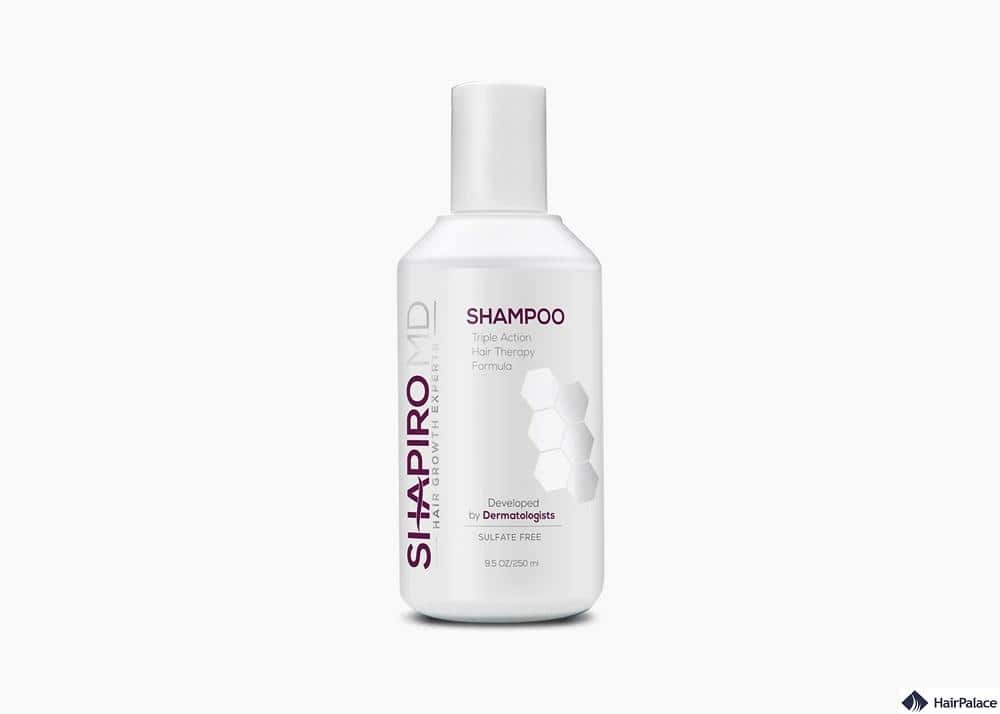 22. Best for a wide range of targeted supplements: Nutrafol
Nutrafol has a variety of products that aim to help alleviate various forms and stages of thinning hair and hair loss.
No matter if you suffer from pattern baldness, alopecia areata, postpartum thinning hair, or other hair conditions, there is a product on their line that will suit you.
Ingredients range from product to product, but the most common components include a variety of vitamins, including A, C, and D, as well as zinc, collagen, selenium, herbal blends, and amino acids.
Products are often quite expensive and may contain high amounts of nutrients that you should be aware of.
It may also take a long time to see any visible changes; expect to wait between three and six months, and results are not always guaranteed.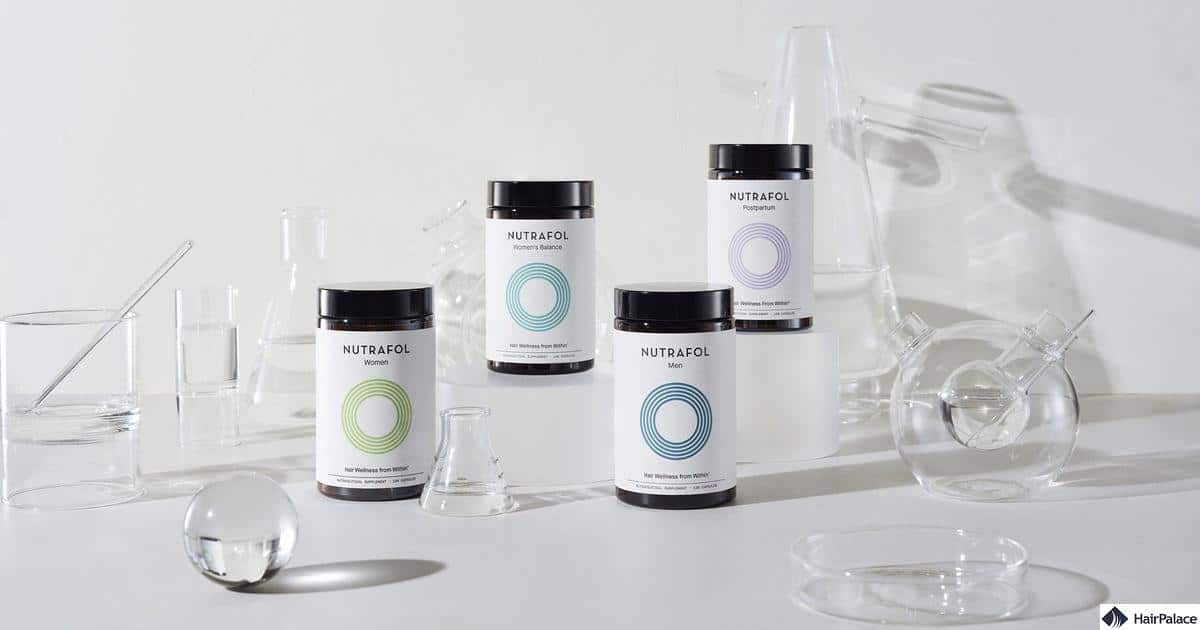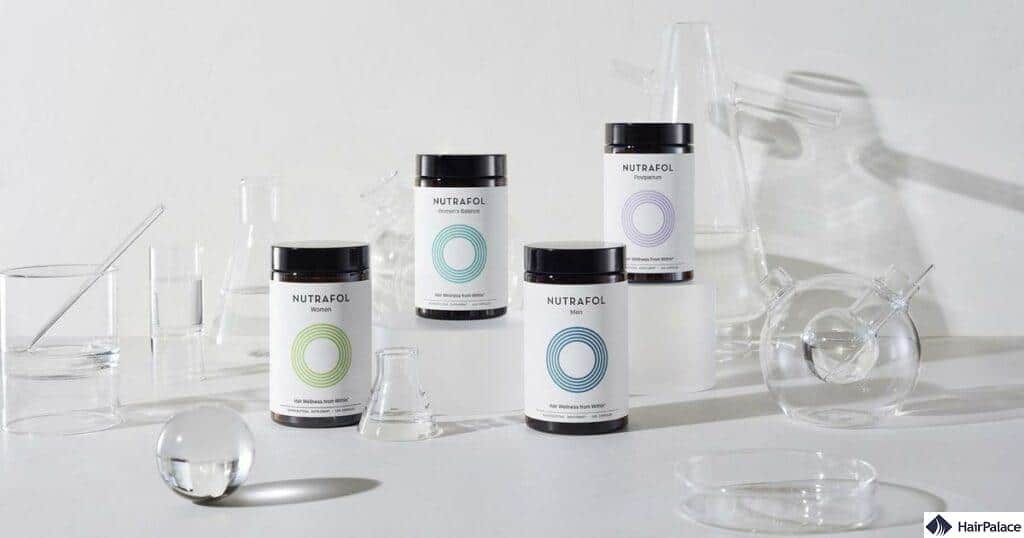 23. Best for curly hair: Miss Jessie's Mafura Natural Hair Growth Oil
Designed especially for curly thinning hair, this formulated hair growth oil can help strengthen hair and prevent further loss.
It works by moisturizing hair strands and the scalp. Ingredients include a variety of essential oils, including Abyssinian seed oil, avocado oil, sweet almond, argan oil, soybean, jojoba seed, and coconut oil, all of which bring out a natural shine to your hair and soothe your scalp.
But with many oils as ingredients, some users have reported that this growth oil may cause hair to become greasy.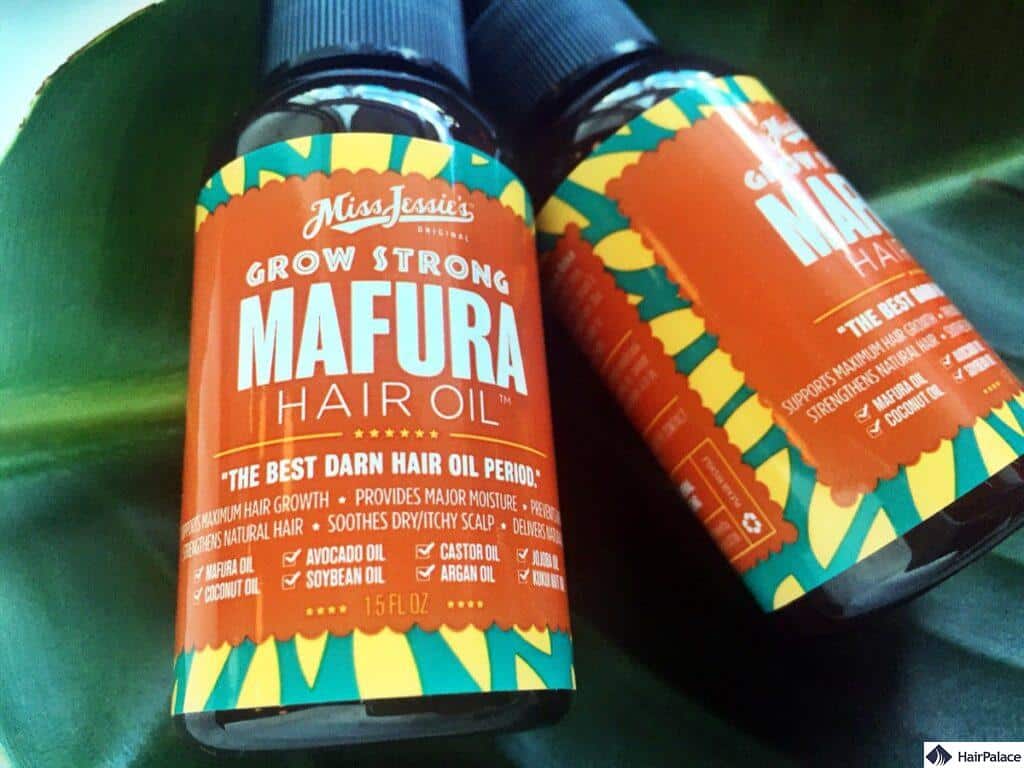 24. Best minoxidil alternative: ISDIN Lambdapil Hair Density Lotion
Are you looking for an alternative to minoxidil? This density lotion can be massaged into your scalp daily, without having to rinse out, to help stimulate follicles back into growth.
Its signature ingredient is diaminopyrimidine oxide, which is very similar to minoxidil.
It increases blood flow and circulation in your scalp, allowing oxygen and nutrients to reach hair follicles and nourish them. The result? Hair grows tougher and for longer, increasing thickness and length.
There are only two downsides to this alternative; it is costly, and there is little research Into the long-term effects of using diaminopyrimidine oxide.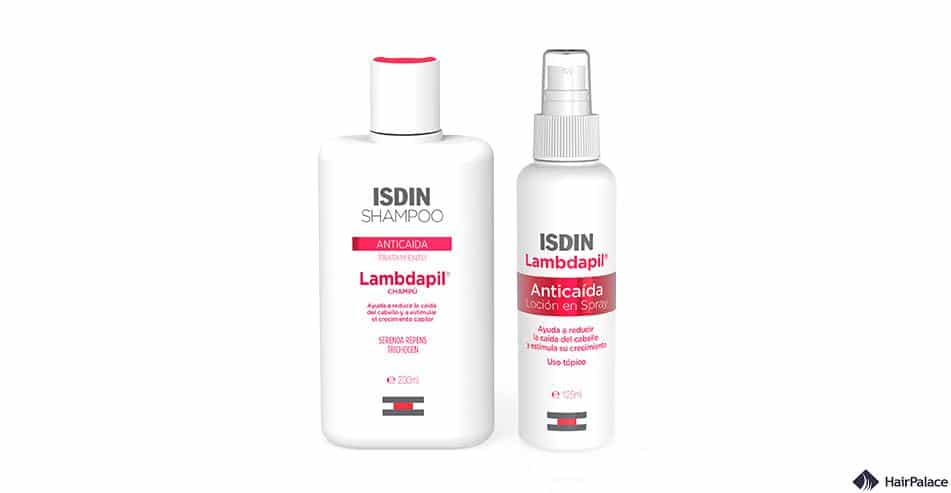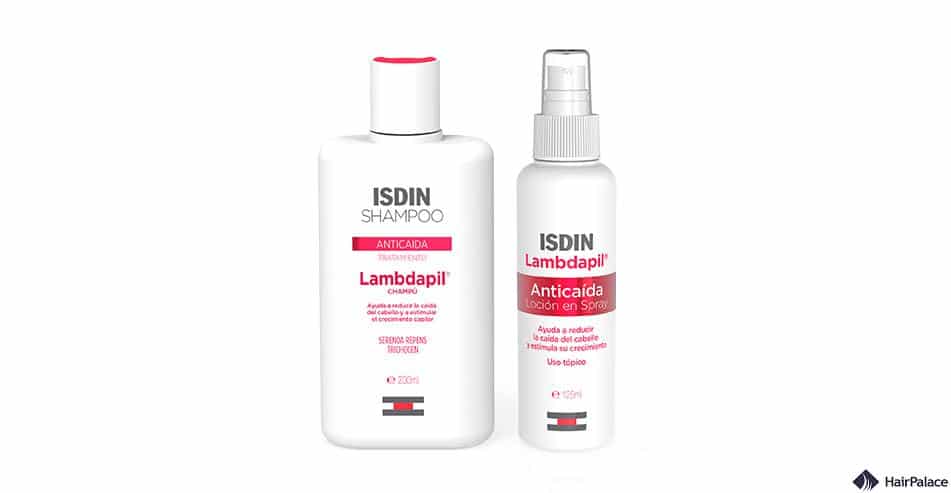 25. Carols Daughter Monoi Repairing Hair Mask
With a promise to reduce hair breakage by 98% after one use, this hair mask contains beneficial ingredients that support and nurture your entire scalp.
It contains hydrolyzed silk, a protein needed to create new keratin in hair. It also contains monoi oil, which restores moisture and delivers nutrients to follicles.
Massage the mask into the scalp and leave it in your hair for seven minutes once a week for optimal results. It's clinically proven and can help a variety of hair types.
One of the only downsides to the mask is that it is a complementary treatment that should be used with Carol's Daughter's other hair products. It should not be relied on to work on its own.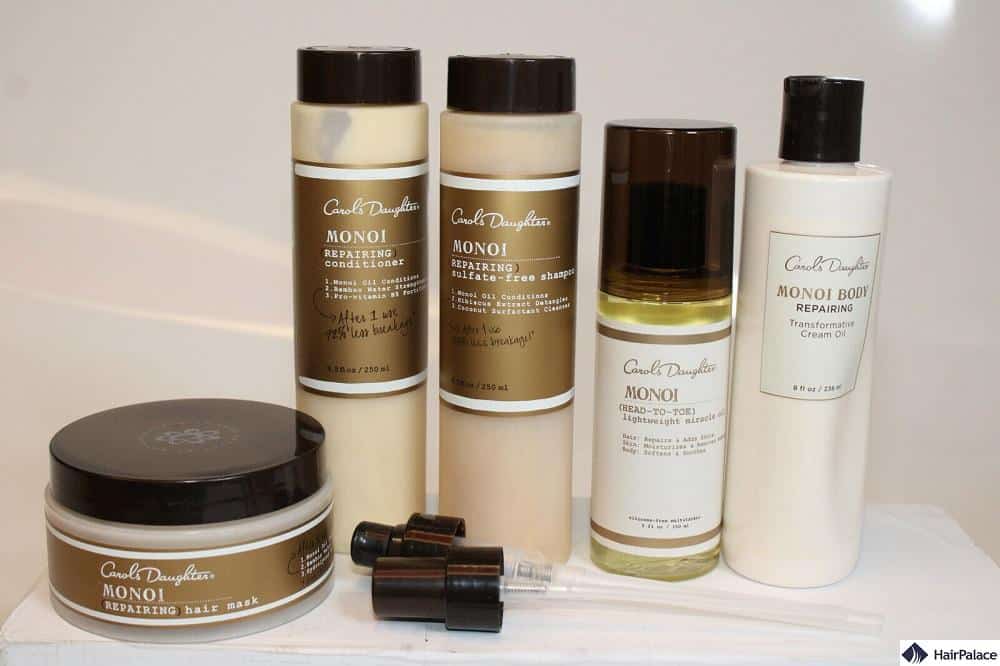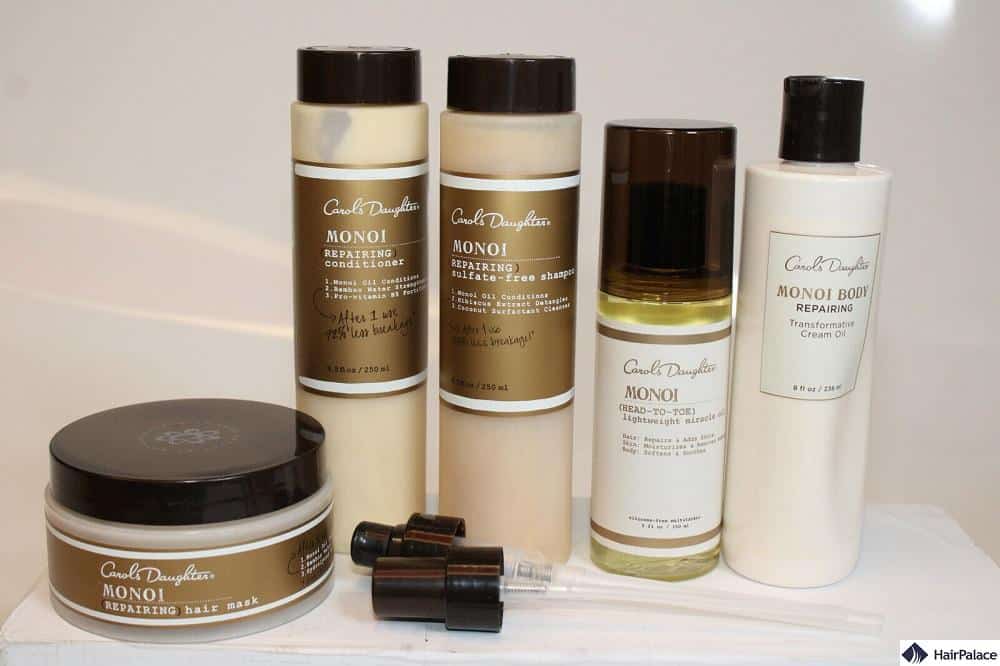 How did we choose our best hair growth products?
Although products claim to improve thinning hair and reduce hair loss, many lack reliable scientific research to support their claims. So how did we make our list?
To help you make an informed decision, we only used products from brands with excellent reputations in the industry.
We also examined their ingredients and only picked those which contained known elements that benefit skin, hair, and encourage hair growth.
Finally, we studied a huge variety of reviews left by customers. These testimonials helped us eliminate ineffective products and highlight those many customers found to make a real difference to their hair health.
What should you be mindful of when shopping for hair growth products?
There are a few things that you should keep in mind when shopping for products. The most important is, of course, the active ingredients.
Often the best products contain natural ingredients known to reduce hair loss; be on the lookout for niacin, collagen, biotin, and caffeine shampoos.
Secondly, you should spend time researching customer reviews and testimonies.
These are honest accounts of the experience and results of other hair loss sufferers and can be a great insight into what kind of results you can expect.
That said, do remember that products affect everyone differently.
But if you read a wide variety of reviews, you should be able to make a good judgment call on the effectiveness of a product.
What are the best ways to use hair growth products?
Products can only be effective if you use them correctly. You must read all instructions carefully on the manufacturer's labels and brand websites before, during, and after use.
Otherwise, you may miss out on achieving the best results possible.
If in doubt, consider the following standard instructions:
When using serums or shampoos, gently massaging the scalp and hair can lather the product across the scalp and help stimulate follicles.
Taking supplements with food can help prevent or reduce any potential side effects.
Be patient – some products may take several weeks for noticeable improvements.
Only use the recommended dosage – never go overboard. Too much product can clog follicles, weaken hair and irritate your scalp.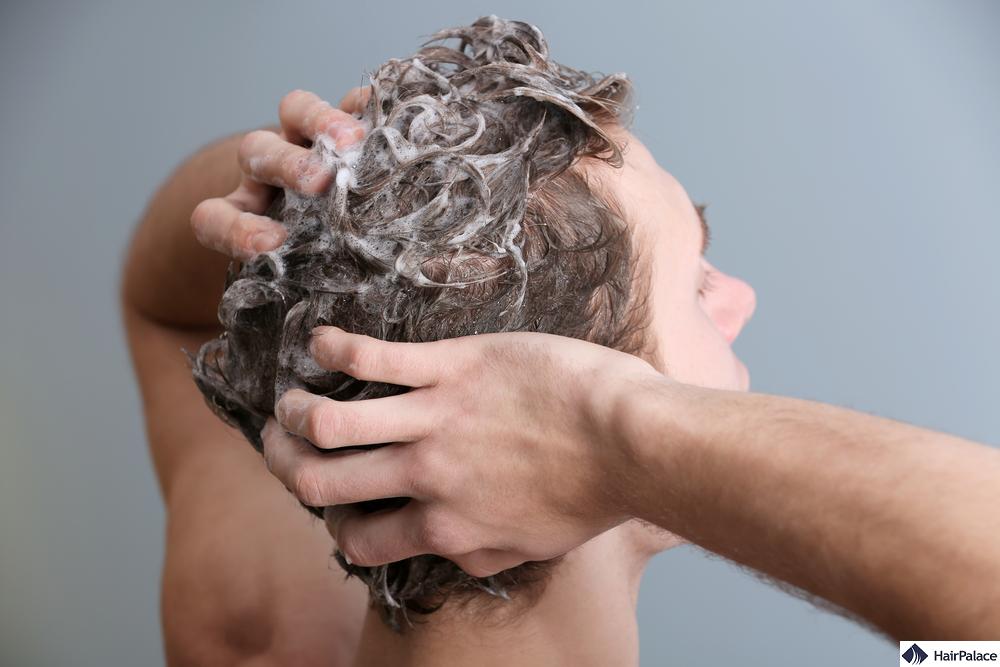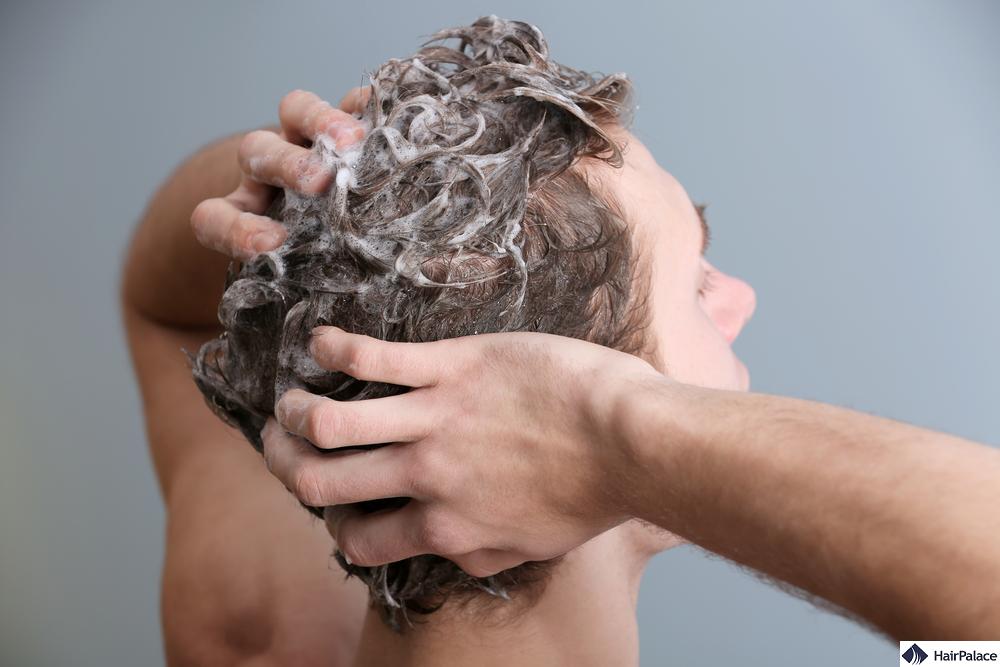 Pros and cons of a hair growth product
Like any cosmetic treatment, there are both advantages and disadvantages to using growth products. These include:
Pros:
Hair has an improved, fuller appearance
Improved strength, resilience, and texture
They can be easier to use, especially in place of strong prescription medications
Cons:
Results differ between patients – some people may spend large sums of money and are not guaranteed any results
Potential side effects may include nausea, headaches, and weight gain.
Certain prescription medications, like Keeps, can be much more effective and yield better results.
Do hair growth products have side effects?
Especially if you have sensitive skin, some active ingredients in haircare products can cause adverse reactions and side effects.
We recommend carefully reading the ingredients on any supplement, topical treatment, or serum you're interested in taking.
Common adverse reactions to supplements may include:
Feeling bloated or nauseous
Stomach pains
Headaches
Feeling tired and drained
Shampoos, serums, and other topical treatments may cause:
Increased dandruff on your scalp
Dry skin
Moderate to severe itching
Redness
We advise that whenever you are using a new treatment, consult your doctor beforehand and apply a patch test on a small section of your skin to see how your skin reacts.
What are the other hair loss treatments available?
Although some of the products we've recommended can be highly effective and bring about meaningful change to your hair, they might not bring the desired results you were hoping for.
Every person's experience with these products can differ significantly.
If thinning hair is extensive, you may also want to try the following:
Physical therapies like scalp massage
Biotin for hair
Essential oils to help stimulate hair growth
But all of these alternatives are but temporary fixes. And if you want a permanent solution to your hair loss, we strongly advise you consider hair transplantation.
Hair transplants are a straightforward, highly-effective procedure that sees a skilled surgeon recreate your hairline.
The latest FUE2 technique, which HairPalace offers, has an impressive 90-95% success rate, promises the safest conditions during your surgery and ensures a quick recovery.
Our expert team is on-hand for an online consultation to answer all your questions and guide you on the right path.
But with a written guarantee to every hair transplant, you'll enjoy total peace of mind that one procedure can secure the hair of your dreams.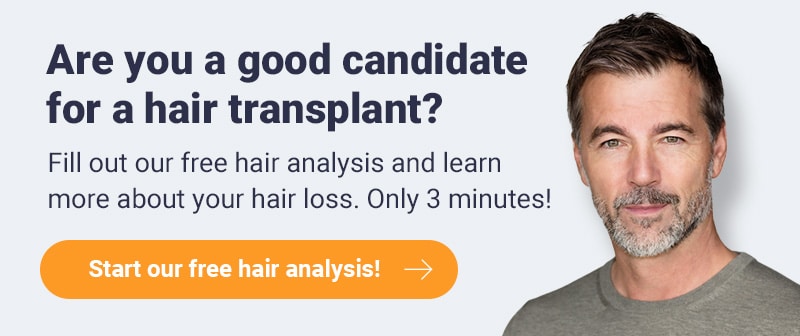 FAQ
Do hair growth products work for hair loss?
Nowadays, many products on the market aim to combat hair loss. Those approved for sale likely target genetic hair loss conditions like androgenetic alopecia (male pattern baldness) along with thinning hair.
What is the number 1 product for hair growth?
From scientific and clinical trials, many people regard minoxidil as the best active ingredient in a product for treating hair loss. It can help both men and women suffering from hair loss and comes in various forms for easy application. 
Are serums or supplements better for hair growth?
Both serums and supplements have their place in hair care. Serums work quicker and can be easier to apply in your regular haircare regime. That said, there are more scientific studies on the benefits of supplements.

For the best results possible, we recommend using a combination of serums and supplements for hair loss and thinning hair.
HairPalace relies on scholarly sources, including peer-reviewed articles, as well as publications of medical associations and academic & research institutions. We follow strict sourcing guidelines and avoid tertiary references. Read our editorial policy for further information on how we keep our content up-to-date and accurate.