The Best Essential Oils for Hair Growth
Hair growth oils are usually extracted from plants to capture their unique characteristics, specifically their aroma and flavour. Plants are steamed or pressed to release their oils, and many samples may be required to fill one bottle.
Beyond their scent and taste, though, hair growth oils also feature potent properties that can have positive health effects.
They're common in aromatherapy treatments, whether inhaled or applied to the skin. Research shows that they may help people experiencing anxiety and various other conditions. But essential oils have been found to improve hair growth in numerous studies too.
If you're experiencing hair loss, or worried that you may in the future, here are the 9 best essential oils to try.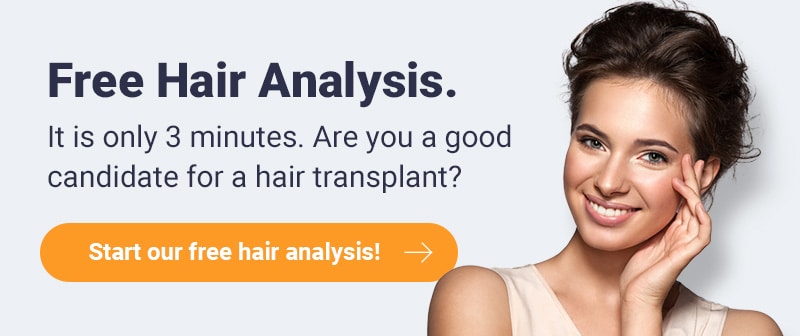 What is the Best Oil for Hair Growth?
Here are the 9 best essential oils for hair growth:
1. Rosemary
If your hair is thinning, rosemary oil may work for you. This oil may encourage cell development in the scalp, leading to thicker, healthier hair.
One study revealed that rosemary oil achieved similar results to minoxidil, a topical agent applied directly to the scalp. However, rosemary oil may achieve results without causing an unpleasant itching sensation (a common side effect of minoxidil).
Perform the following routine 2 times weekly: Add a few drops of rosemary oil to coconut or olive oil. Apply the mixture to your scalp and leave it for a minimum of 10 minutes. Next, wash your hair with shampoo as normal.
2. Lavender
Research into lavender oil shows that it can help stimulate cell growth and cause hair to grow faster. Its antibacterial and antimicrobial benefits may make the scalp healthier over time too. Lavender oil can also help ease:
Anxiety
Feelings of restlessness
Symptoms of depression
Sleep issues
To prepare the lavender essential oil, mix several drops with three tablespoons of olive oil or another carrier oil. Apply this combination to the scalp and leave for around 10 minutes before you wash it out with shampoo. Perform this process multiple times weekly.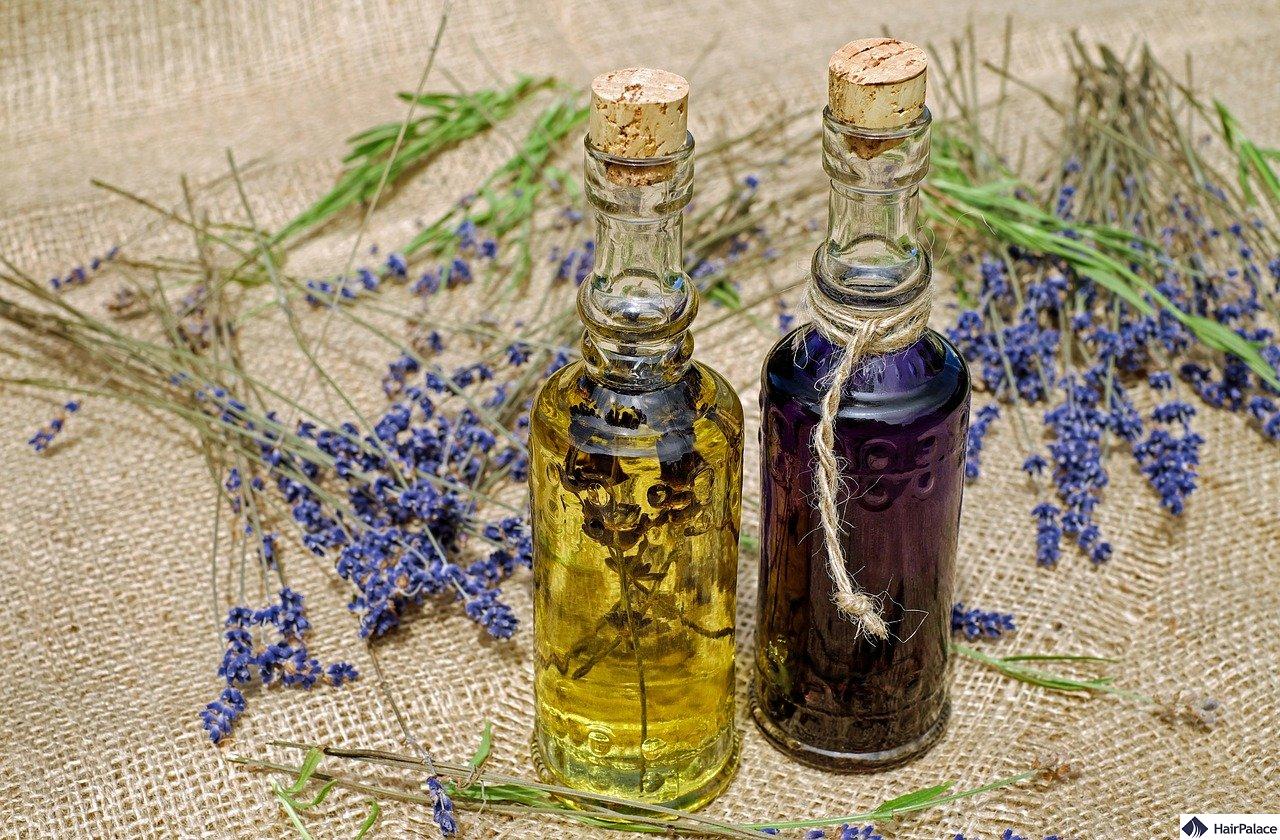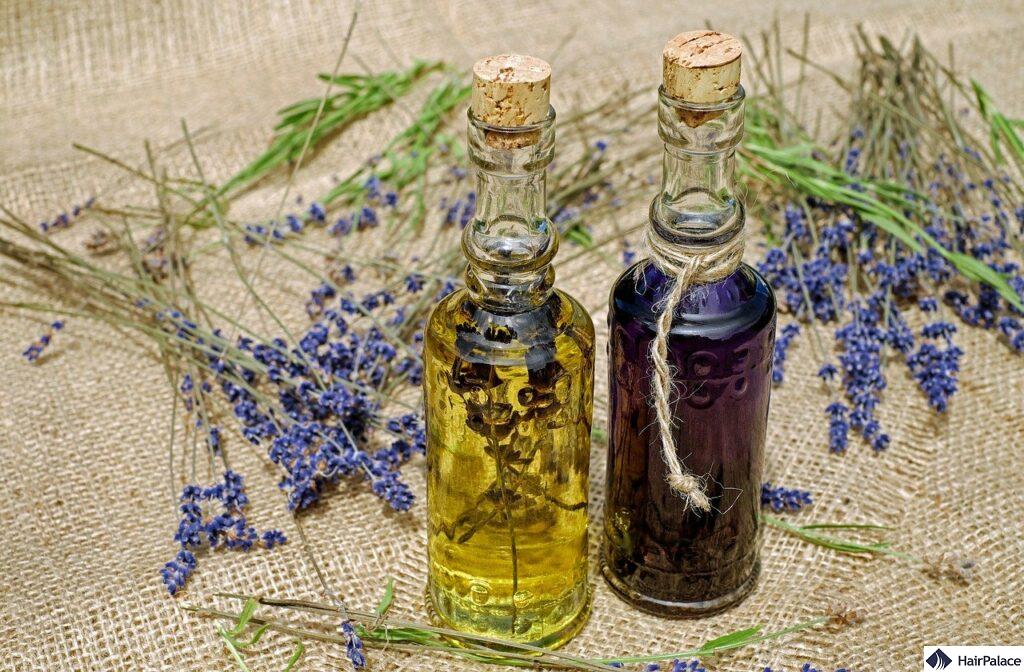 3. Cedarwood
Cedarwood is believed to fight hair loss and improve its growth by balancing glands that produce oil in the scalp. Its antibacterial and antifungal properties can help decrease dandruff and thinning hair.
Studies have found that people living with alopecia areata, which causes hair to fall out in patches, benefitted from cedarwood essential oil. Add a few drops to two tablespoons of your preferred carrier oil (e.g. coconut oil, melted) and apply it to your scalp. Wash it out after about 10 minutes.
4. Peppermint
Of all essential oils, peppermint produces one of the most powerful physical sensations on the scalp — you may feel a tingling as the oil promotes healthier circulation. As a result, peppermint oil can lead to healthier hair development in the anagen stage of the growth cycle: researchers discovered that peppermint oil encouraged more follicles to form, added to their depth, and cultivated better growth overall.
If you want to try this on your scalp, combine two drops with your carrier oil and massage it into the scalp gently. Wash the mixture out after 5 minutes.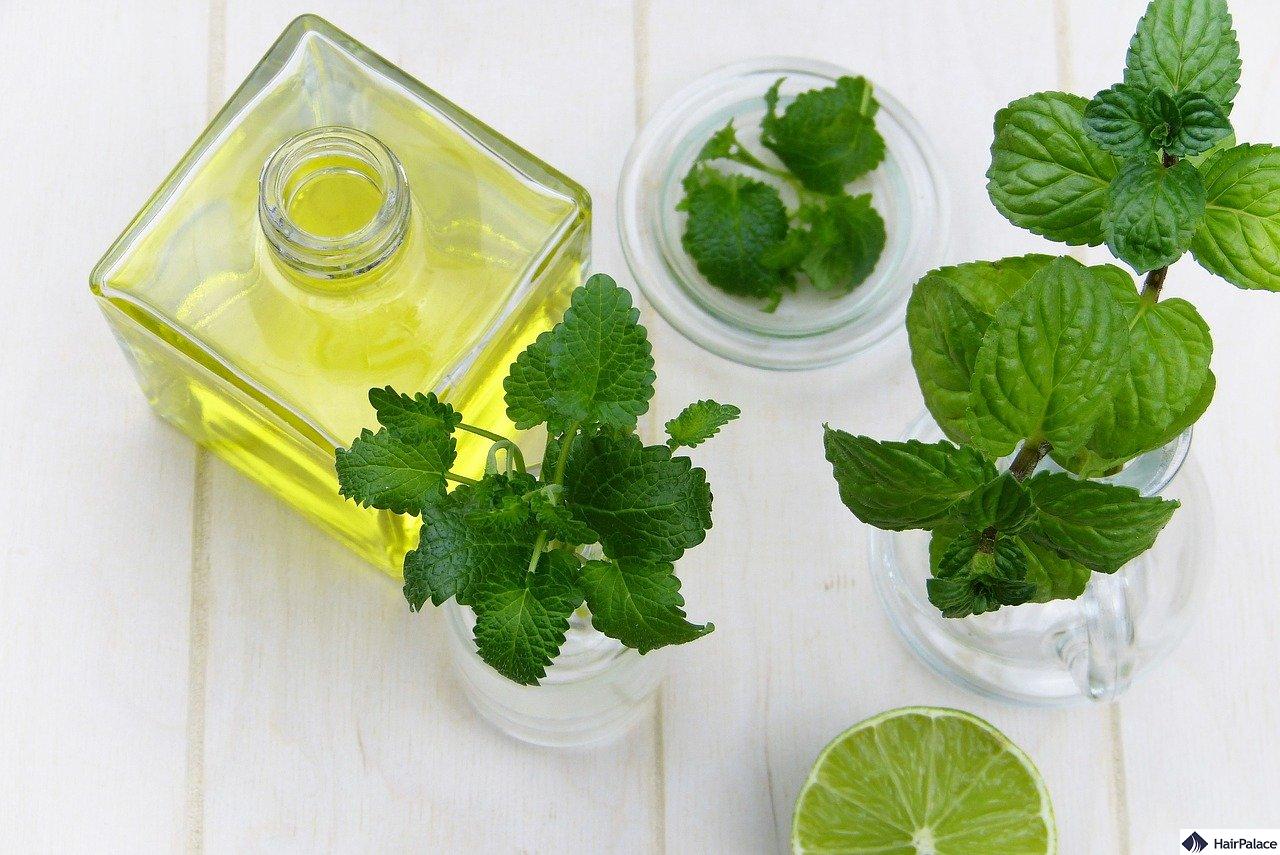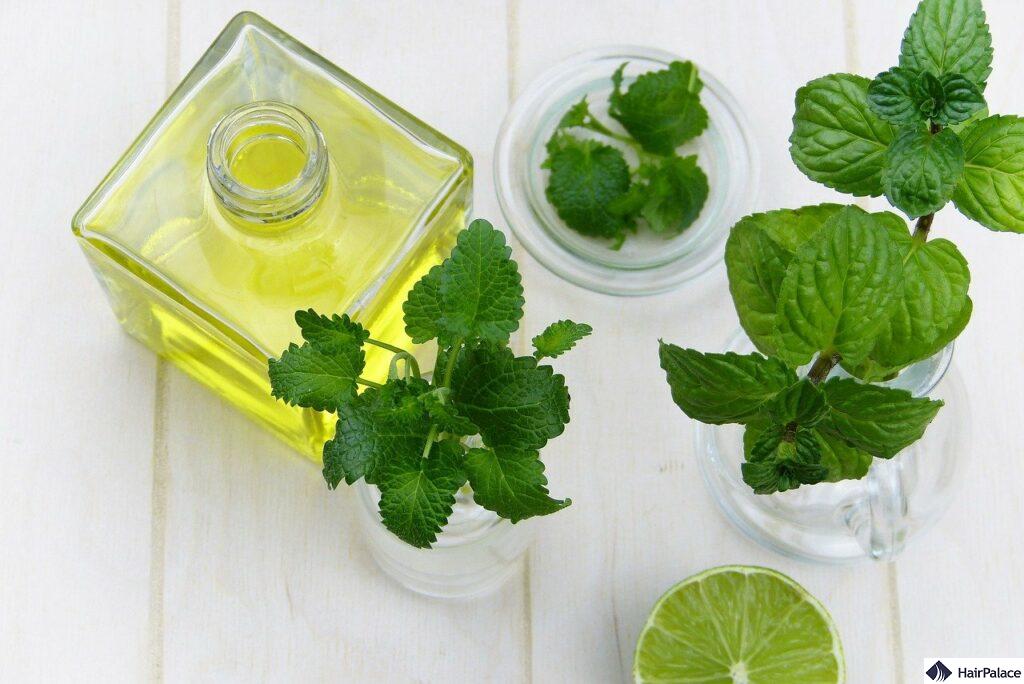 5. Tea tree
Tea tree oil has a distinctively pleasant scent, and it contains strong cleansing properties. It can be applied to the scalp to stimulate hair growth and unclog follicles. A study showed that this oil made minoxidil more effective than it would have been on its own.
You should always follow instructions supplied with tea tree oil carefully, as it's available in a range of concentrations. You can try tea tree oil on your scalp by adding 10 drops to your favourite shampoo or conditioner every day. Alternatively, combine a few drops with your preferred carrier oil and wash out after 15 minutes instead.
6. Clary sage
Clary sage oil can make hair stronger, less prone to breakage, and grow better, due to the presence of the linalyl acetate that also makes lavender oil effective for hair growth.
To prepare clary sage oil for your scalp, add three drops to your usual conditioner or a tablespoon of a carrier oil. You can either use it daily or a couple of times per week.
7. Ylang ylang
Ylang ylang is often recommended for people with dry scalps as it promotes production of sebum (the oil that moisturises the scalp and hair). This can prevent hair from becoming brittle and improve the overall texture.
If you want to experiment with ylang ylang essential oil for hair growth, mix five drops with two tablespoons of oil (which should be warmed first). Massage this aromatic mixture into your scalp, then place a warm towel over your head. Wash it out after half an hour.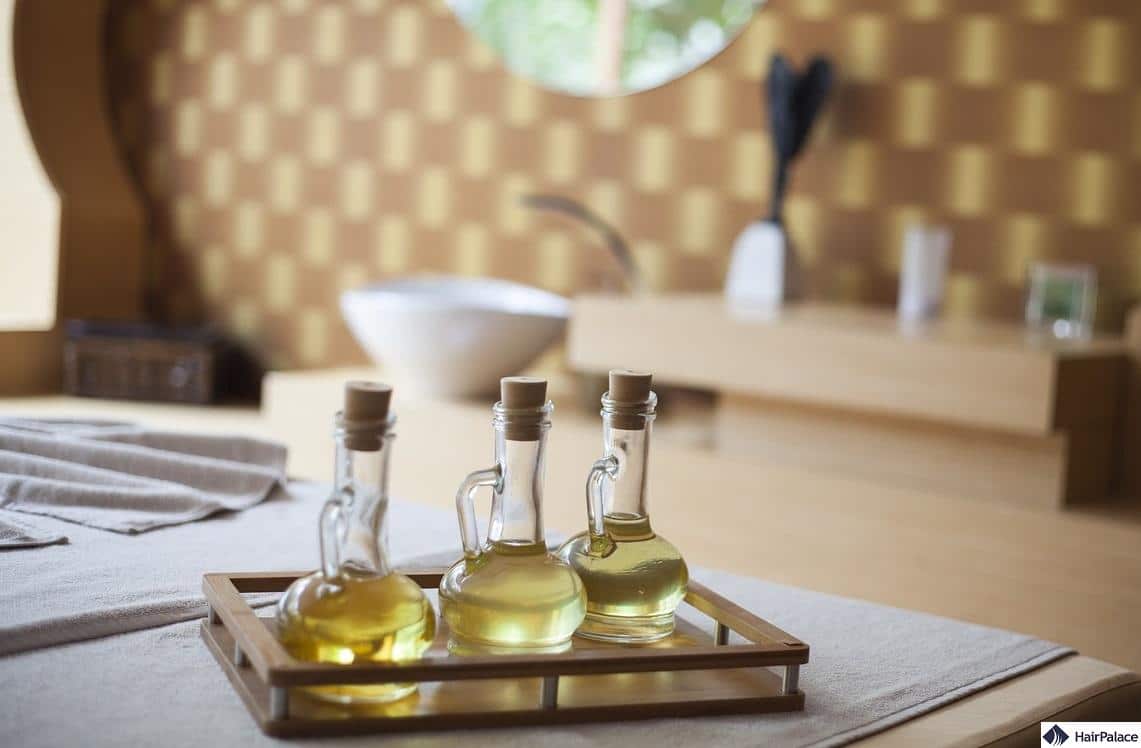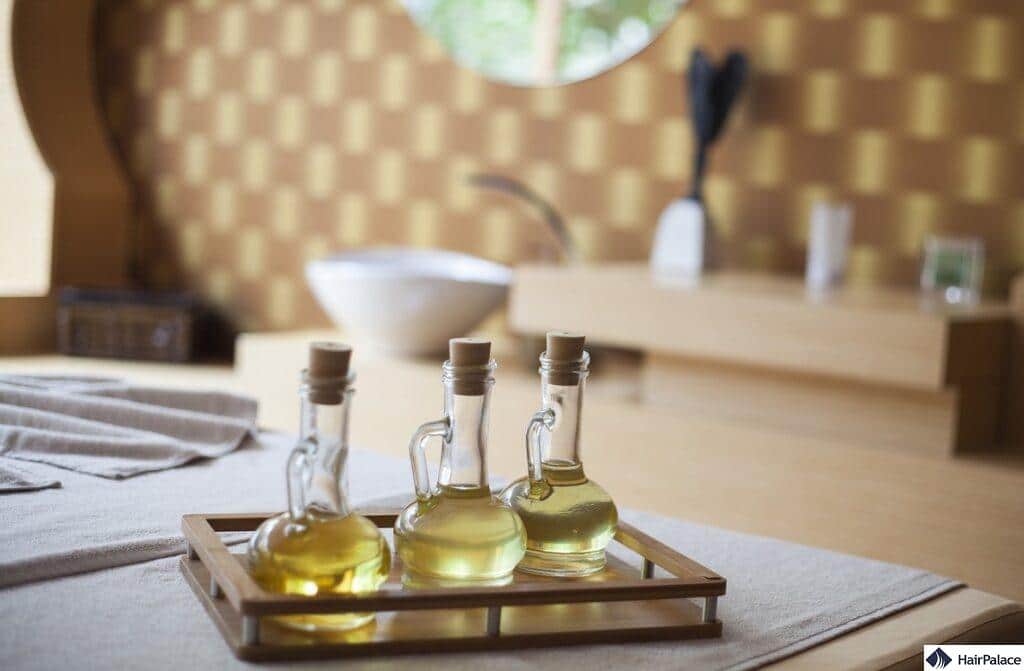 8. Thyme
You may have used thyme when cooking, but thyme essential oil is known to encourage hair growth and fight hair loss. Researchers have found that it can have a positive impact on people with alopecia areata.
As thyme is one of the strongest essential oils, only add two small drops to two tablespoons of any carrier oil. Next, massage it into your scalp and wash out with shampoo after around 10 minutes.
9. Lemongrass
Around half of adults experience dandruff (a mild form of scalp seborrheic dermatitis) at one time or another. Dandruff may not cause hair loss, but it can be a symptom of a condition that does (such as fungal infections or lichen planopilaris).
Fortunately, lemongrass can help treat dandruff with daily use, reducing dandruff by up to 74% after two weeks. Add a few drops to shampoo or conditioner and massage it into your scalp thoroughly.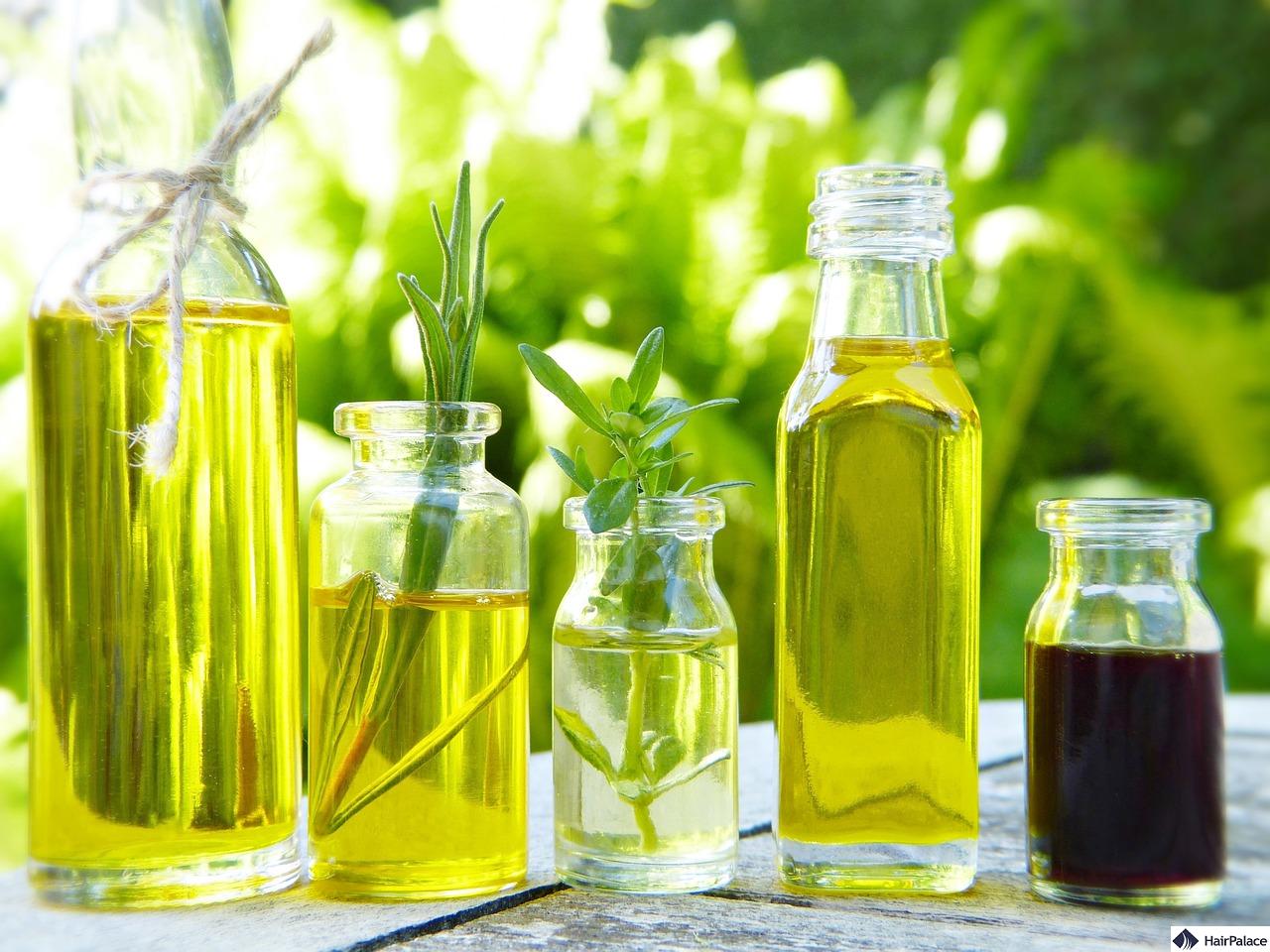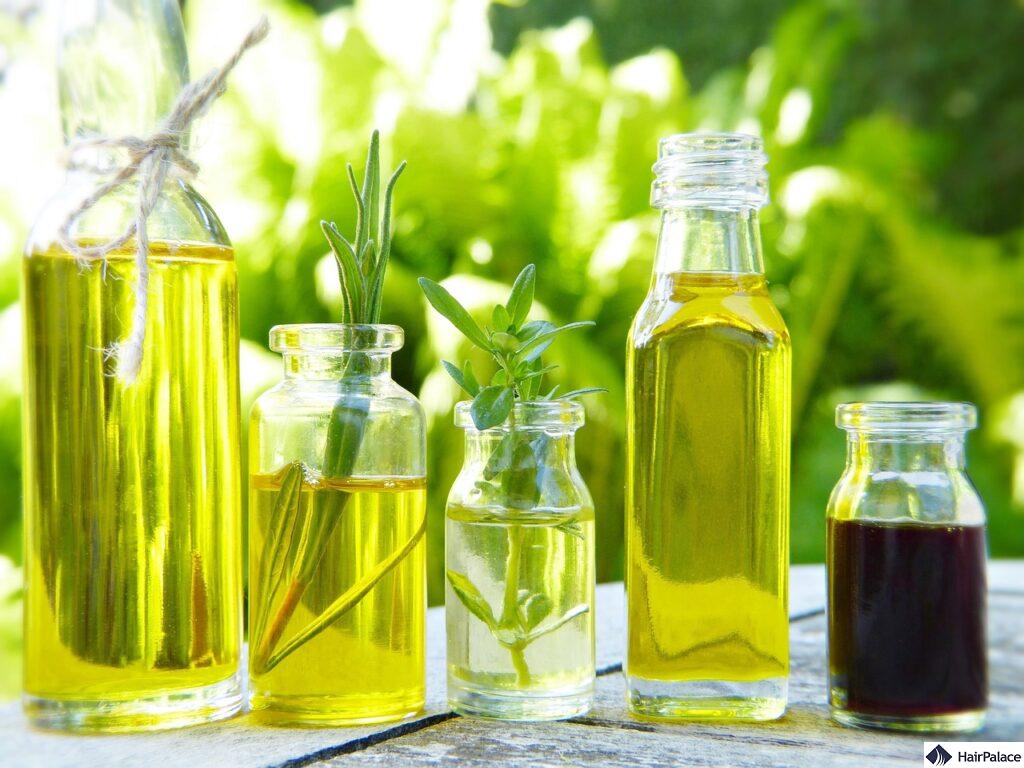 Bonus oil: Horsetail plant
As an extract oil, horsetail plant oil may seem like an odd addition to a list of the best essential oils for hair growth. However, it deserves a mention because it contains silica. This substance is believed to enhance both the strength and speed of hair growth. It may also help fight dandruff.
In one study, women experiencing temporary hair loss enjoyed improved hair growth after taking tablets containing horsetail plant oil. It can be applied to the scalp topically too.
What are the Potential Risks of Using Essential Oil for Hair Growth?
Using essential oils on your scalp may lead to potential side effects, such as an allergic reaction. However, this is often only a problem when the oil is applied to the skin without being diluted with a carrier oil. People with particularly sensitive skin are also more likely to experience an allergic reaction.
If an essential oil irritates your skin, you'll probably develop:
Uncomfortable tingling
A burning sensation
General discomfort
Redness on the scalp
Contact dermatitis symptoms (e.g. dry skin, severe itching)
The following symptoms indicate that an oil has triggered an allergic reaction:
Breathing difficulties
Swollen tongue or feeling as if the throat is narrowing
Blistering rashes
Extreme dermatitis
Always perform a patch test to determine whether or not an essential oil is safe for your skin. Allow time for a potential allergic reaction to develop before you continue to apply the rest.
Essential oils are usually safe for adults and teenagers. But speak to a pediatrician first if you want your child to try them.
What Else Can You Do To Improve Hair Growth?
We've explored 9 of the best essential oils for hair growth to help you understand how and why they may improve your scalp's health. But if you're concerned about losing your hair and want the most effective solution available, speak to a specialist about a hair transplant.
The latest transplantation techniques promote natural hair growth with seamless results in thinning or balding areas of the scalp. Within 12 to 18 months, your hair could look fuller, healthier, and more youthful.
HairPalace's team of experienced hair surgeons use the cutting-edge FUE2 method to transplant hair safely, leading to 90 – 95% success rates.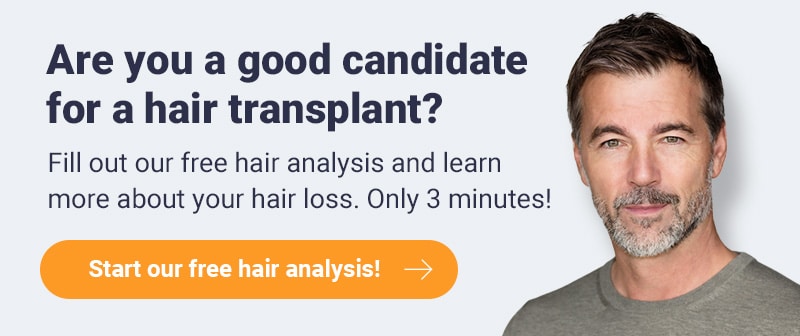 FAQ
What oils are good for hair growth and thickness?
One of the best oils for hair growth and achieving thicker hair is coconut oil. Massage it into your scalp and hair gently, then rinse thoroughly after around 30 minutes. Don't leave it in your hair any longer, as coconut oil is powerful. Just use your normal shampoo afterwards to remove the oil.
How often should I oil my hair?
Applying oil to hair once or twice per week is good enough for most people. If you do it too often, you could strip away the hair's essential oils and attract grime. You may also encourage breakage if you massage, rub, or comb your hair too strongly. 
Is overnight oiling good for hair?
Hair oil can make hair shafts stronger, particularly with dry or frizzy hair, and works best when left in while you sleep. 
What oils are bad for hair?
Never use any of the following oils on your hair:
● Lemon oil: High in acidity and may shrink hair shafts with repeated use. 
● Camphor oil: Can be harsh on skin.
● Olive oil: May weigh down finer hair, make it look greasy, and even plug pores.
● Castor oil: Can tangle the hair and produce a matted effect.
● Mineral oil: Could leave hair looking flat and create buildup on the scalp.