Greg Shepherd Hair Transplant: An Inspiring Hair Restoration Story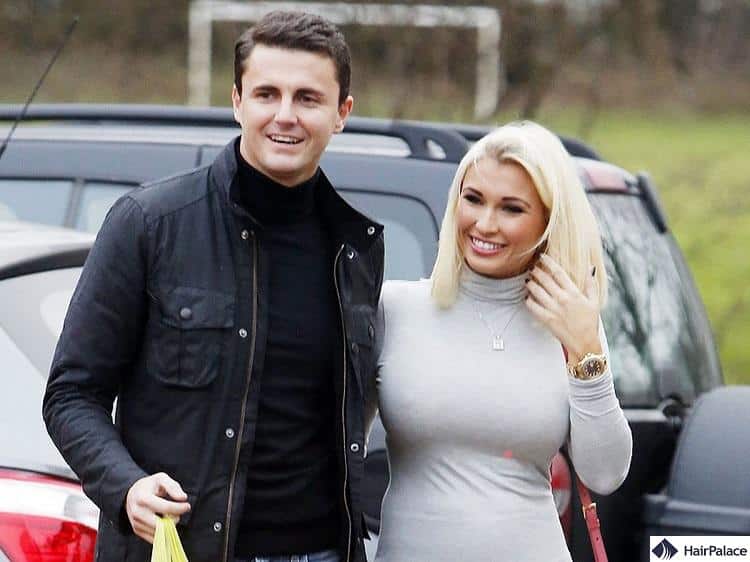 Billie Faiers husband Greg Shepherd is excited for the next chapter of his life. Greg revealed that he decided to regain his full head of hair with the help of KSL clinic.
The Family Diaries star admitted he underwent surgery just like Love Island's Jack Fincham and Chelsea star Digby Edgley.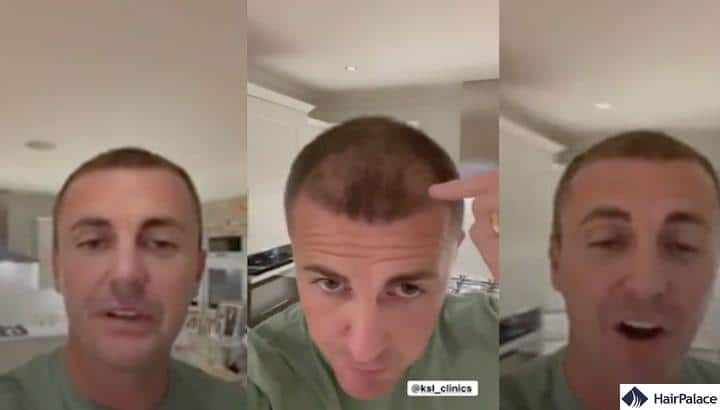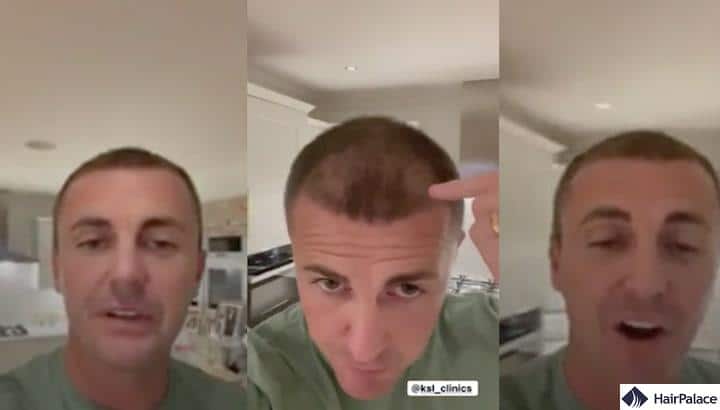 The tv reality personality shared his journey on Instagram Stories, where he could be seen smiling as he showed off his hair transplant results.
Greg confirmed he went to KSL clinic for treatment and shared a snap of himself with a completely bald head with white lines drawn on him ahead of the surgery.
But how did he manage to achieve such a fantastic result? And which method did he choose?
We'll explore every little detail about the Greg Shepherd hair transplant story!
When did Greg Shepherd's hair loss start?
Greg Shepherd said he decided to undergo the procedure earlier this year after noticing his hair loss thanks to a charity event in 2019.
With a shaved head, his receding hairline became painfully obvious.
The former The Only Way is Essex star's husband shared his hair loss worries openly, saying "I looked at my father who is bald completely here and thought you do not want to look like your dad! So I've come to KSL to save me from that."
Greg attended the Kent branch of KSL clinic for a consultation with Surgical Director, Dr Matee Rajput, where he was accompanied by his wife Billie Shepherd.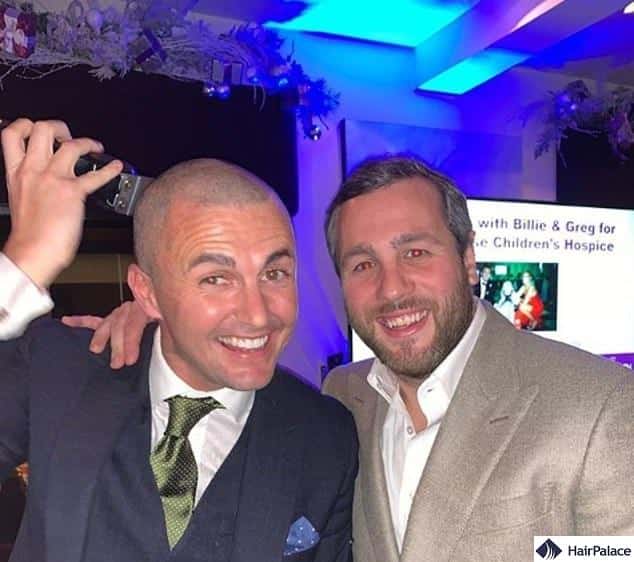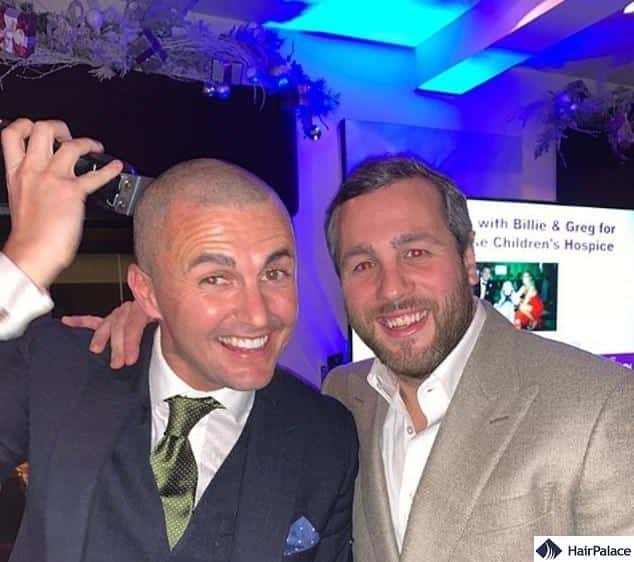 Where and when did his hair transplant take place?
The tv-personality followed the path of so many celebrities before him and went to the KSL clinic for treatment.
Greg Shepherd sparked rumours of a hair transplant when eagle-eyed fans spotted the Family Diaries star sporting a buzz cut in Billie's 32nd birthday post.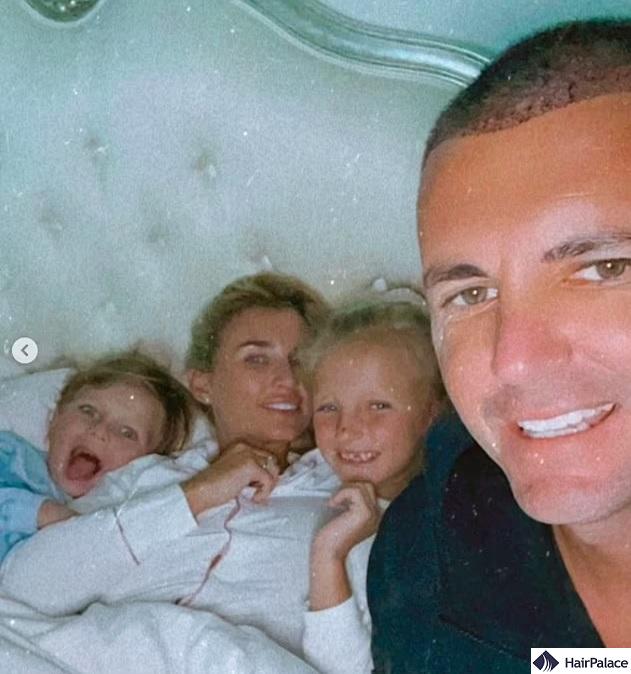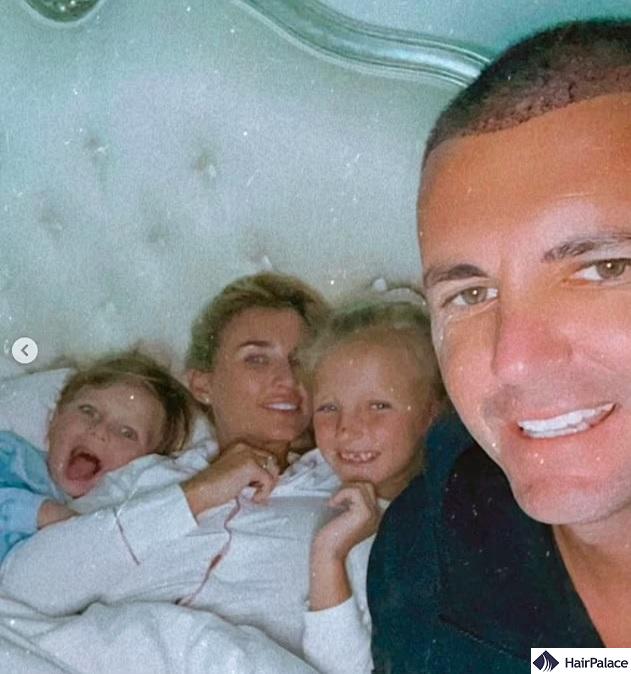 The well-known businessman typically has a full head of hair with thick dark locks, but in the family selfie, he appeared different as the couple posed with son Arthur, and daughter Nelly.
Which method was used?
Judging by the photos, Greg Shepherd opted for an FUE hair transplant. This method is by far the most popular choice among doctors and patients alike.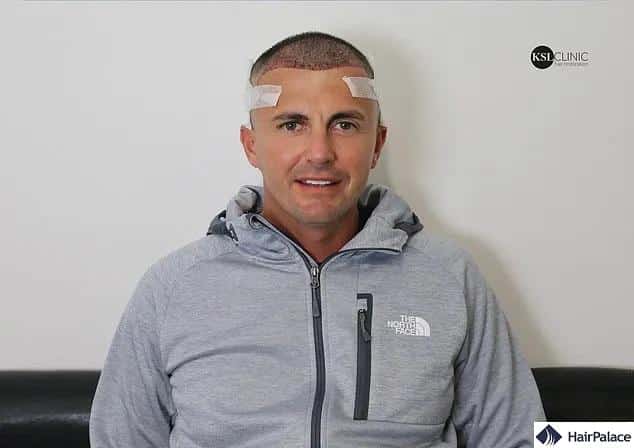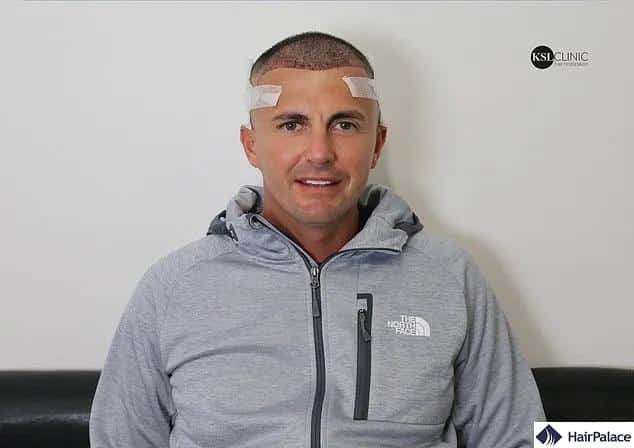 This technique sees a surgeon extract and implants the hair follicles individually.
The surgeon harvests healthy hair follicles from the back and sides of the head. The hairs in these areas are largely resistant to the DHT hormone and are thus not affected by male pattern hair loss.
The hairs are then implanted into the areas affected by hair loss, creating a completely new, dense look over a period of 12-15 months.
Was his surgery a success?
By taking a look at Greg Shepherd's before and after photos, we can certainly say that he achieved stunning hair transplant results.
This is largely thanks to all the support and encouragement he got from fans and family.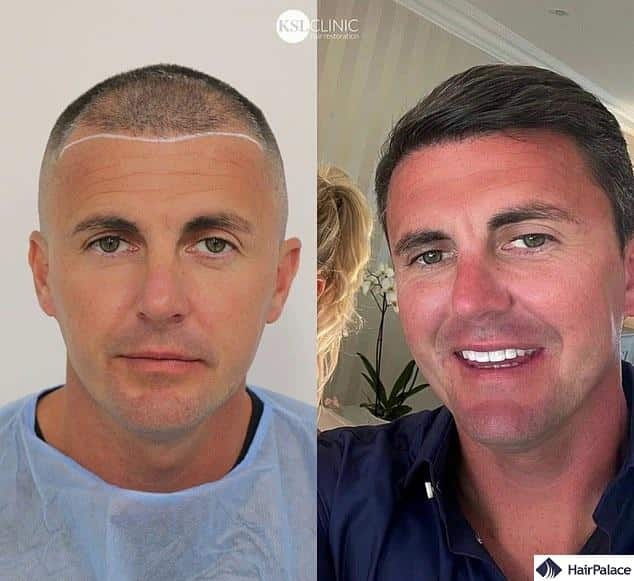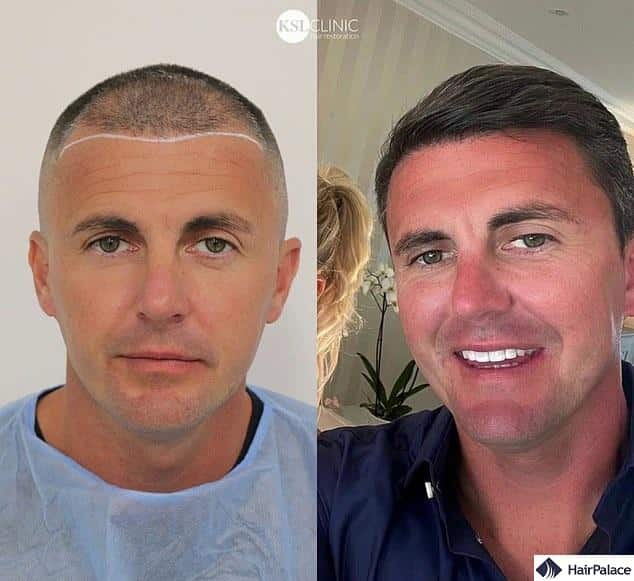 When Greg unveiled the results on his Instagram, saying '#newhairdontcare', the compliments came pouring in and he has been applauded for his openness.
Fans seemingly love the end result of the Family Diaries star's procedure, as many of them left supporting messages on his social media sites:
"Well done and no headers whilst it all settles down! You looked great anyway but glad it has been the right thing for you x"
How much did the procedure cost?
The price of a hair transplant depends on a number of different factors. Such as the type of procedure you choose, the experience of the surgeon, and the extent of your hair loss.
Generally speaking, a hair transplant in the UK may cost anywhere from £3,000 to £10,000. In fact, Wayne Rooney famously paid £30,000 for his surgery.
It's almost impossible to say how much his hair transplant cost without knowing all the details of his surgery.
Only Greg Shepherd and KSL clinic know the real price. Unfortunately, it's unlikely that KSL or Greg Shepherd would ever share the actual price, so we can only make guesses for now.
Are hair transplants always this expensive?
If you're struggling with hair loss, you may be an ideal candidate for an FUE hair transplant just like Greg Shepherd.
However, it's important to note that not everyone is suitable for such a procedure. Hair loss that affects the back or sides of the head may pose an issue, as does persistent balding.
In case someone is affected by male pattern baldness, he would have to wait until the condition runs its course.
The reason for this is rather simple. Undergoing surgery before the male pattern baldness stabilizes may ruin your results.
If the areas around the implanted hairs continue to shed, you can end up with a patchy look and require additional surgeries.
This is why it's crucial to have a consultation with your surgeon ahead of the procedure. This will allow them to properly examine your scalp and determine whether the thinning is likely to continue and if it's best to wait before performing the operation.
HairPalace is committed to helping you reach your desired results, and achieve the head of hair of your dreams. We use the latest FUE 2 Safe System for all of our procedures.
This is a state-of-the-art tool that allows our surgeons to work with exceptional precision and enables them to achieve stunning results.
To learn more about how FUE2 hair transplants may transform your appearance, get in touch with a member of our friendly team today!
Other celebrity hair transplants