Derma Roller for Hair – TOP 5 Picks in 2023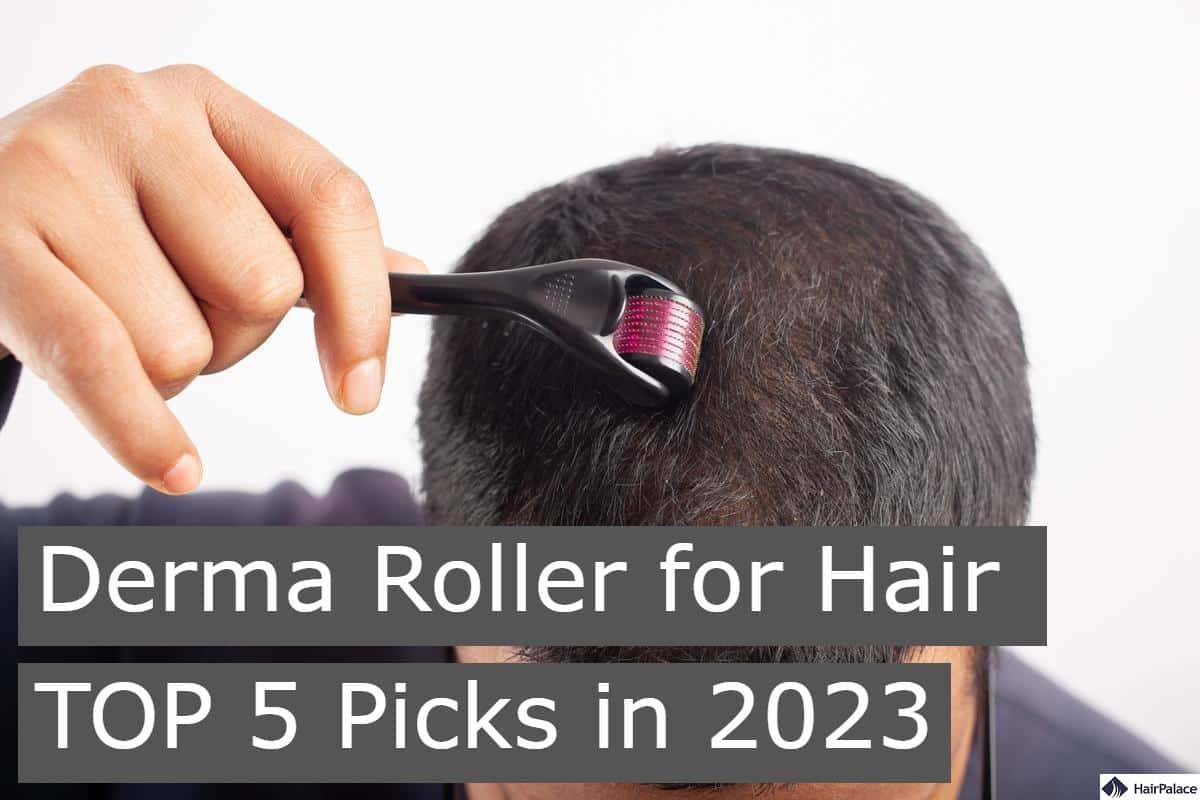 Whether done at home or in a clinic, derma rolling has become one of the most popular hair loss treatments in recent years.
Tipped with tiny needles, these small devices help trigger a natural healing response from your body and increase collagen and elastin production in your skin. These are two essential building blocks for healthier skin and hair.
Not only that but derma rollers have also been hailed as great supports for other hair loss treatments.
They can increase the effectiveness and application of topical treatments, shampoos, and serums and improve your skin's general health, well-being, and appearance.
But like any cosmetic treatment, there are some things you must know before considering derma rolling. And we're here to help.
This article will explore everything you need to know about derma rollers. We'll offer expert advice on how to use your roller and how often.
And to ensure you start your journey off on the best foot, we'll highlight five of the best products on the market for you to consider.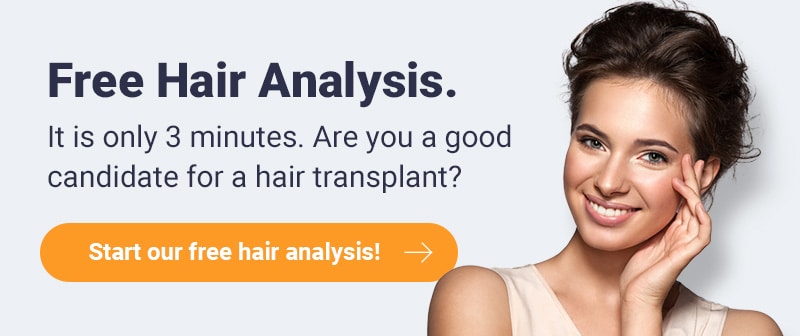 What is a derma roller?
So what exactly is a derma roller? Simply put, it's a handheld device that is moved across your skin. It has tiny needles ranging from 0.2 to 2.5mm, each creating puncture wounds as they travel.
Don't worry – these tiny punctures trigger a beneficial healing response from your body, boosting elastin and collagen production. The result is better-looking, smoother skin.
Commonly known as micro-needling, derma rollers are often used to treat various skin conditions. All you need to do is use and adjust the needle length relative to your problem.
Short needles, for example, are especially effective at treating ageing skin, including wrinkles, fine lines, and sun damage. In contrast, longer needles help treat deep-set wrinkles and acne scarring.
Using shorter needles for hair restoration is generally recommended, as this will trigger the beneficial responses in the skin's upper epidermis across the entire scalp without risking any damage to hair follicles.
Finally, as with any medical device, derma rollers must be sterilized before and after each use to reduce potential side effects.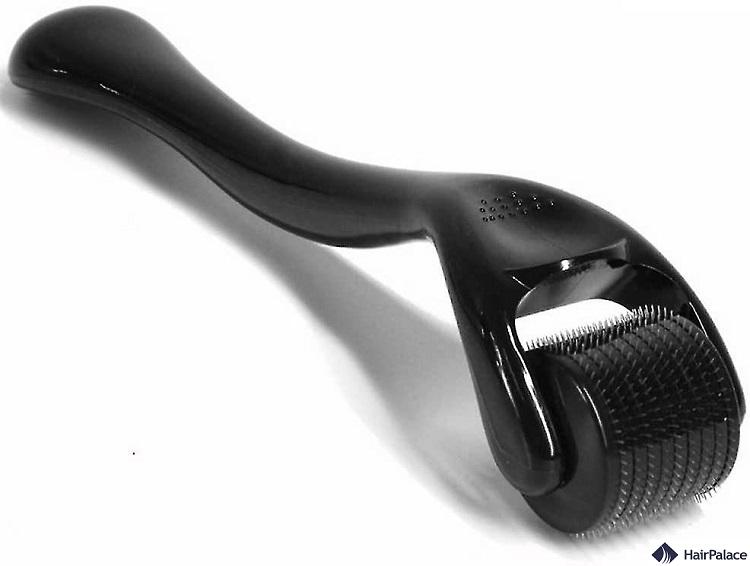 How does a derma roller for hair growth work?
Derma rollers can have a number of hair growth benefits. As the needles puncture the skin, your body will respond by increasing the production of two essential proteins for healthy hair – collagen and elastin.
Both collagen and elastin help anchor your hair strands to the hair follicle, preventing early shedding and hair fall.
Additionally, they keep the strand hydrated, promote continued hair regrowth, and increase hair thickness.
The circular motion of the device can also help improve blood flow and circulation, thus improving cell nutrition.
Micro-needling is a beneficial haircare treatment because it can also help improve the effectiveness of several other hair treatments, such as topical medications, medicated shampoos, and hair loss serums.
This is because the tiny punctures caused by the derma roller improve absorption and application of treatments.
Can a derma roller for hair fix your issues with hair thinning?
Listen to Dr. Gary Linkov give his take on derma rolling sessions and microneedling.
How to choose the right derma roller for hair
When choosing the right derma roller for your hair loss, there is much to consider. But arguably, the two most important aspects are needle length and type of material used.
Below we'll explore the two most popular material types, highlighting their advantages. We'll then explore the different needle lengths and which one you should ideally start with for maximum benefits.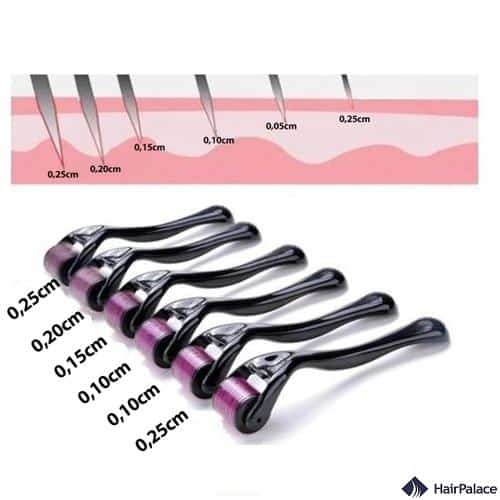 1. Titanium derma rollers
The most common metal used in derma rollers is titanium – and for a good reason. Titanium is solid, lightweight, and force-resistant, making it an ideal needle material.
It also has blunt resistance, ensuring your needles stay sharper and last much longer than rival materials – even when used regularly.
That said, titanium is not sterile and requires high hygiene maintenance to ensure it remains fit for purpose.
2. Stainless steel derma rollers
Another popular material for derma rollers is stainless steel. It is corrosion-resistant and will not tarnish or rust over time, making it a long-lasting metal.
It also boasts a sharper edge than many other metals, including titanium, meaning punctures across the skin can be more effective.
This added sharpness comes at a cost – stainless steel will become blunt quicker than titanium and can break more frequently. You may end up having to replace it earlier than other materials.
5 Best derma roller for hair: Our picks
It is no surprise that derma rollers are incredibly popular in the haircare industry because they are practical and easy to use. And with that comes lots of choices.
Below are five of the best derma rollers you can use to promote new hair growth. We've carefully examined these products to highlight their strengths and advantages.
Ultimately, it's best to ask for your doctor or dermatologist's recommendations too. They will know which derma roller suits your skin type and how many micro-needling treatments you may need to encourage hair growth.
1. 90ine Derma Roller Kit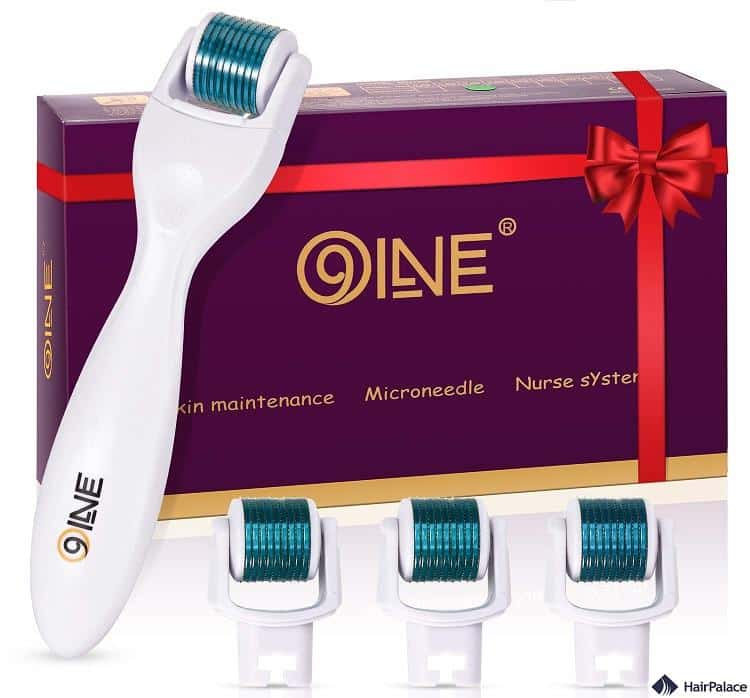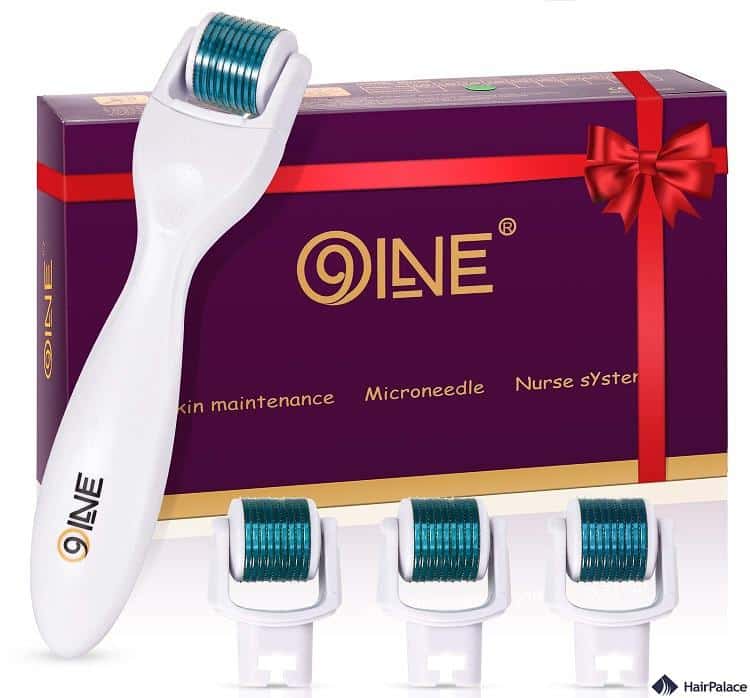 Price: £13
Reviews:

based on 124 reviews
Promising to increase hair thickness and improve scalp health, this derma roller comes highly recommended across the beauty industry.
It has over 600 titanium microneedles, providing a generous, even roll every time. Needles measure 0.3mm, an ideal size for treating your scalp.
Another key selling point of this roller is its longevity. It comes with four replacement heads and a high-quality storage case, ensuring your device will provide long-lasting service.
Finally, with an ergonomic handle coated with a non-slip grip, your hand will be perfectly supported throughout your treatment – ensuring comfort and precision every time.
2. NoveLife Microneedle Derma Roller Kit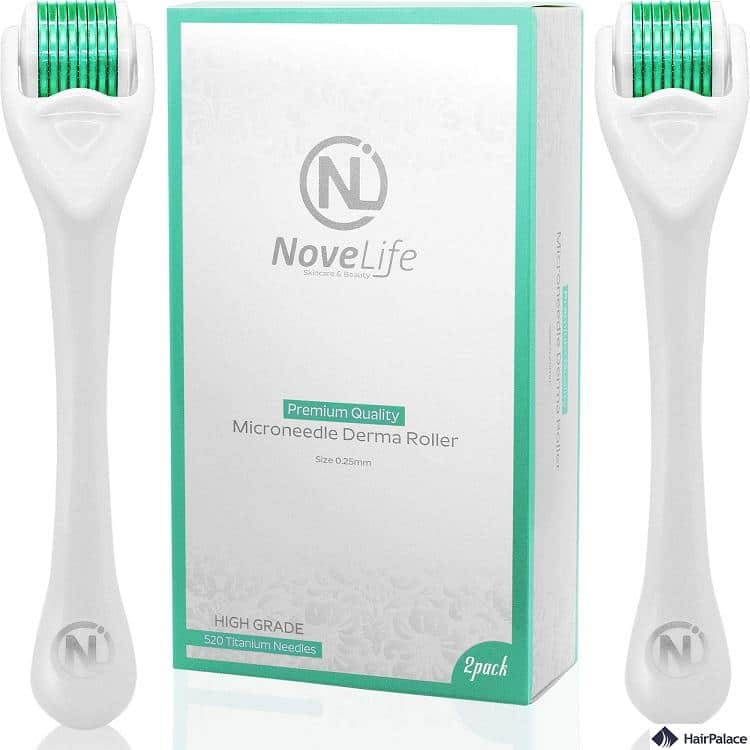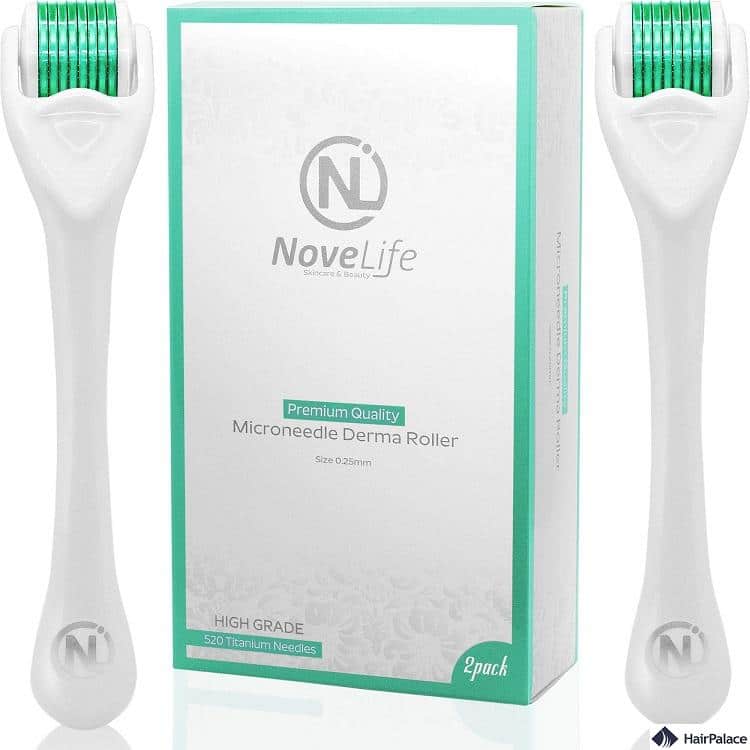 Price: £14
Reviews:

based on 113 reviews
With two rollers included, each containing over 540 titanium needles, this product from NovaLife promises the perfect entry point to practice derma rolling.
Needles all measure 0.25mm, a short length ideal for promoting hair regrowth across your scalp.
Pay close attention to the instructions, as the company recommends strict hygiene instructions to ensure every treatment is safe and sterile.
3. Foligain Hair & Scalp Roller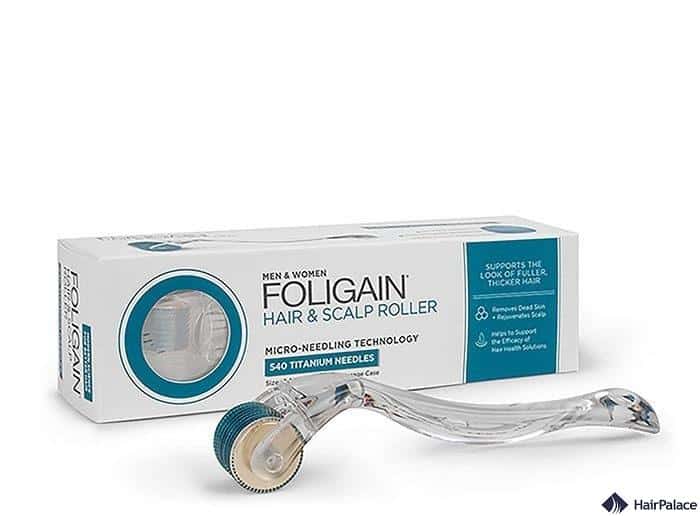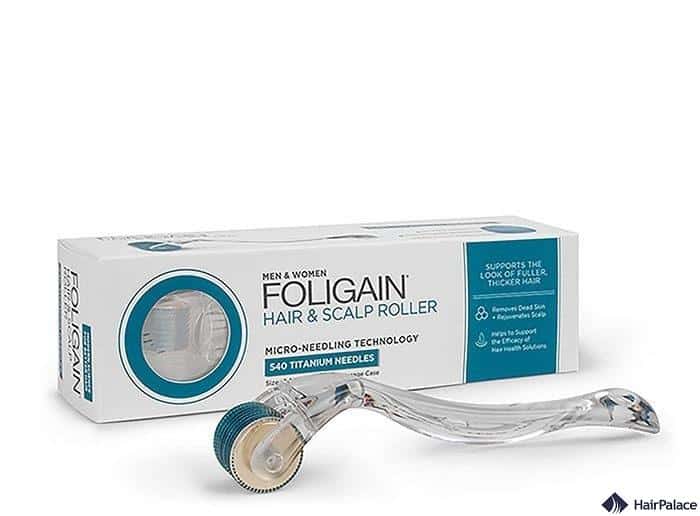 Price: £13
Reviews:

based on 1384 reviews
Like NovaLife, this derma roller from Foligan also has 540 needless measuring a short 0.25mm length. This makes it an ideal device to promote hair growth across your scalp.
Although only one roller comes with this purchase, it has the added benefit of removing scalp build-up, such as dead skin cells.
You can use it for a maximum of three times a week, making it an ideal purchase for people confident in their skills and who want to increase the frequency of their treatments.
4. Linduray Skincare Derma Roller for Skin, Beard & Hair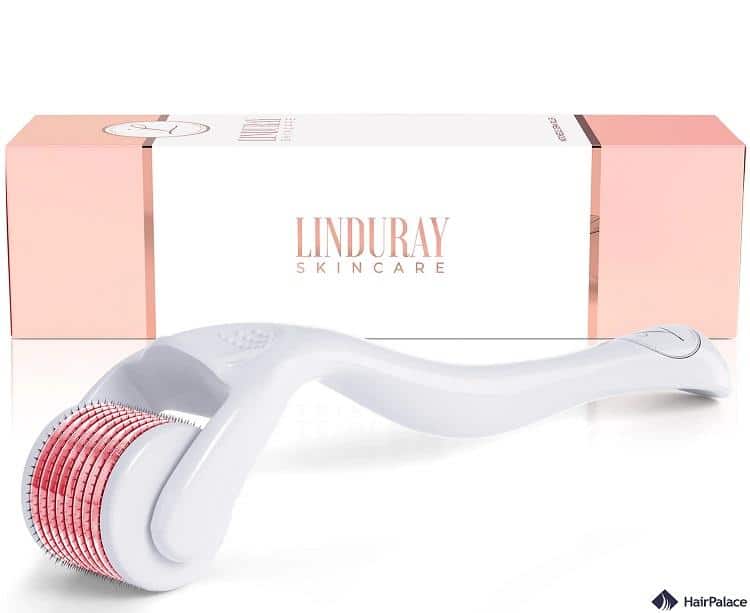 Price: £8
Reviews:

based on more than 10,000 reviews
With an ergonomic, non-slip handle, this derma roller from Linduray can promote hair growth across your scalp, beard, and the hair across the rest of your body.
And with over 540 needles measuring 0.25mm, every treatment provides a gentle, even application.
The shorter needles also mean it's an ideal entry model for anyone interested in increasing hair growth and combating hair thinning.
5. Alphaluxy Dermaroller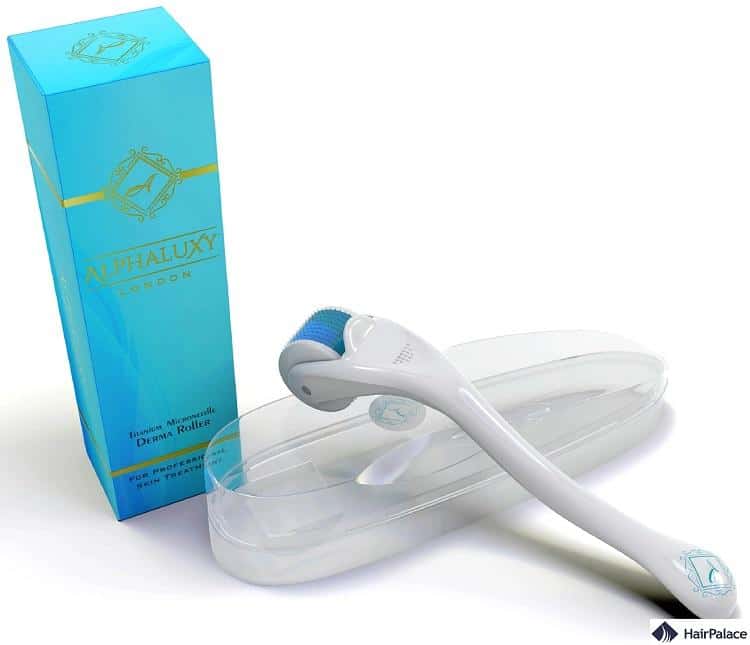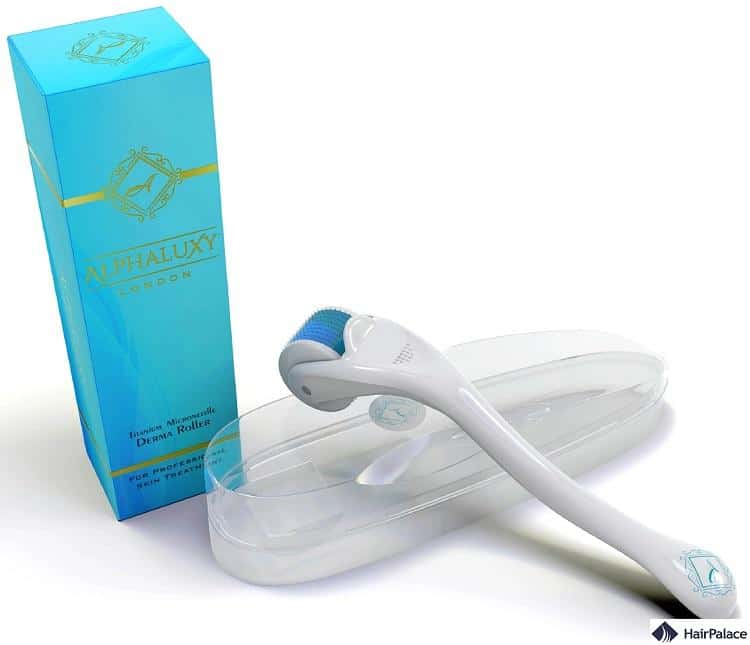 Price: £15
Reviews:

based on 976 reviews
Our final recommendation is this derma roller from Alphaluxy. Though more expensive, this derma roller has slightly longer needles (measuring 0.5mm).
This makes this device more effective at treating extensive hair loss and hair thinning, as it can penetrate deeper into the scalp.
How to choose the right needle size for new hair growth
Dr Vikram Jayaprakash from the Hair Loss Show talks about the ideal needle length to stimulate hair regrowth.
Because derma rolling is a versatile treatment for skin and hair conditions, it comes in various needle sizes.
Longer needles excel at treating deep-set scarring, whereas smaller needles are ideal for surface scars.
If you concentrate on combating hair thinning and hair loss, you should start with smaller needles ranging from 0.25 to 0.5mm.
This is because needles only need to penetrate the dermis tissue to trigger the healing response for your hair.
Especially if you are new to derma rolling, a smaller needle ensures that hair follicles are protected even if you make a mistake or apply too much pressure by mistake.
You can always increase needle size gradually over time once you become experienced.
Below is a helpful table with treatment goals and recommended needle length:
| Treatment | Needle Length |
| --- | --- |
| Burns or other deep scars | 1.5 mm + |
| Stretch marks | 1.0 mm |
| Acne scars | 1.0 mm |
| Cellulite | 1.0 mm |
| Hair loss | 1.0 mm |
| Eye and other wrinkles | 0.5 mm |
| Neck | 0.5 mm |
| Facial collagen | 0.5 mm |
| Better absorption of products | 0.25 mm |
As with any medical treatment, you should consult your dermatologist and your doctor about the pros and cons of treatment.
They can use your medical history and examine your hair loss to date to see if it is an appropriate treatment to improve hair health.
If you suffer from pre-existing conditions, such as diabetes, or skin disorders like acne or eczema, your practitioner may recommend alternative treatments.
Is 0.5 mm derma roller good for hair?
Shorter needle lengths like 0.5mm can be a great starting point for using derma rollers. You won't cause any damage to the hair follicle while still improving your technique and confidence.
That said, 1.0mm is one of the best needle lengths for hair treatment. This size ensures that your scalp will regrow hair while not causing any direct damage to follicles or the hair strands themselves.
How to use a derma roller?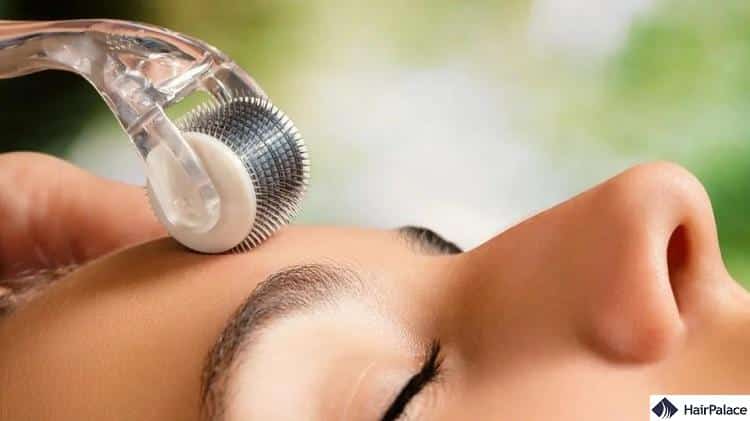 Using a derma roller is both easy and straightforward. But to get the best from your treatment and ensure the maximum health benefits and safety precautions, there are some things to consider.
Below are seven instructions that will help ensure that your derma roller helps promote hair regrowth:
Clean: You must first sterilize your device before using it. The good news is that this is relatively straightforward. Mix antibacterial soap and warm water, and gently soak your derma roller in the solution. Dry the device thoroughly.
Serum: Next, it's time to apply a supporting serum, moisturizer, or hydrating cream to the targeted area. This will help nourish and rejuvenate skin further. Topical treatments can range from castor or coconut oil to medicinal treatments like Minoxidil.
Movement: Time to use your derma roll! Apply light pressure onto your device, gently rolling it back and forth over your target area several times to stimulate hair growth.
Direction: Once you've rolled one area, it's time to repeat but in a different direction. If you roll an area horizontally, adjust your grip and roll vertically. This ensures maximum coverage to areas affected by hair loss.
Clean scalp: Gently rinse your scalp with water.
Clean roller: Finish as you start – cleaning! Proper cleaning helps reduce the risk of future infection and preserves the device's longevity. Use a soapy solution first, containing enzymes that dissolve protein in your blood.
Sterilize: The last step is to soak your derma roller in a 70% isopropyl alcohol disinfectant, as this will kill any surface microorganisms left on the needles.
How often should you use it?
Like many hair care treatments, there's a balance you need to strike between treating your scalp and allowing it enough time to rest.
Because it uses needles to puncture your scalp's subcutaneous tissue, you must allow some period for recovery.
The best advice is to start once a week so that you can not only perfect your technique and gain confidence but also give your skin enough time to adjust and react.
Shorter needles require a shorter recovery period, allowing you to derma roll more frequently versus longer needles.
You can increase this frequency gradually to two or three times a week, so long as you're gentle to the skin and it reacts positively to the treatment.
Remember that if using your derma roller frequently, follow best hygiene practices and regularly clean your device before and after each use.
Finally, you should study the manufacturer's guidelines thoroughly. Certain models may require a specific technique.
This minimizes potential side effects like skin irritation and infection and also helps maximize your hair growth from the micro-needling session.
Side effects of using a derma roller
As with any treatment, you must know the side effects of using a derma roller on your skin.
Skin irritation is perhaps the most common side effect, resulting in red, tender skin lasting a few days.
You may also suffer from minor bleeding in the area and some swelling and bruising. Again, these usually subside relatively quickly.
Some people may suffer an allergic reaction, especially if they use a skin product directly after treatment.
Derma rolling heightens the application of these products after all, and although you might not have experienced an adverse reaction beforehand, the added exposure could irritate your skin.
Finally, you could contract an infection if needles or skin hasn't been cleaned beforehand. To avoid this, sterilize your devices before and after every use, and only use them on clean, dry skin. Never use it on wet hair.
If you experience any side effects from derma rolling, the best action is to contact a medical professional for a professional opinion on your symptoms.
How to avoid potential complications
You can help minimize the prevalence and severity of side effects in several ways. These include:
Proper sanitation: The best derma roller is clean–always ensure it is cleaned thoroughly before and after use.
Examine: Pay close attention to the surrounding skin's condition before treatment. You should avoid skin with active acne, eczema, psoriasis, or warts.
Application: Never apply ointments, treatments, or oils directly onto the derma roller. Instead, apply using a soft cotton ball before treatment.
Support: Applying a healing balm or moisturizer may be a good idea to help aid skin recovery and reduce potential irritations. Apply sunscreen to sensitive skin and avoid direct sunlight for at least 24 hours.
Repair and replace: Derma rollers have a relatively short shelf life. Replace your device if it has been damaged, dropped, needles have bent, or after 2 to 3 months of use.
Medical advice: Your doctor or dermatologist will be able to examine and advise whether derma rollers are an appropriate treatment for you and how often you should undergo it.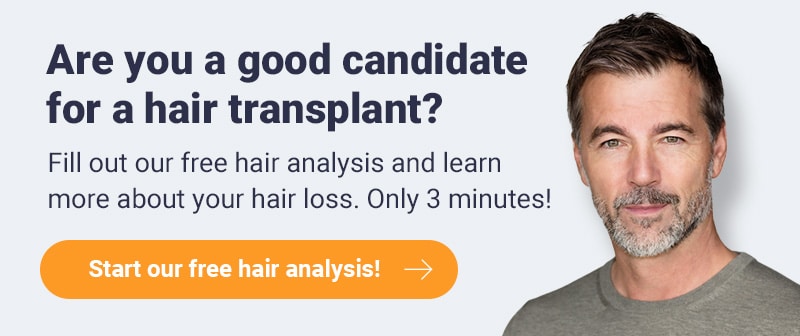 Conclusion
Derma rolling has chanted the beauty industry, providing an affordable, convenient way to tackle various hair conditions, including thinning hair and extensive hair loss.
While causing tears across your skin may seem frightening, this method of triggering your body's healing properties is useful to stimulate hair growth and improve scalp health.
It can be highly effective in the early stages of conditions like androgenetic alopecia, where treatment options can be limited.
As a new treatment, there is still so much we don't know about the long-term efficacy of hair growth derma rollers.
More research is required, so it's important to have realistic expectations about the benefits it can achieve.
By talking to your dermatologist, you will discover whether derma rolling treatments are worthwhile for your hair loss.
Remember – you still have many options other than micro needling. Consider conventional therapy like medication, simple scalp massage, laser therapy, or a hair transplant.
HairPalace relies on scholarly sources, including peer-reviewed articles, as well as publications of medical associations and academic & research institutions. We follow strict sourcing guidelines and avoid tertiary references. Read our editorial policy for further information on how we keep our content up-to-date and accurate.