David Silva Hair Transplant Rumours: True or False?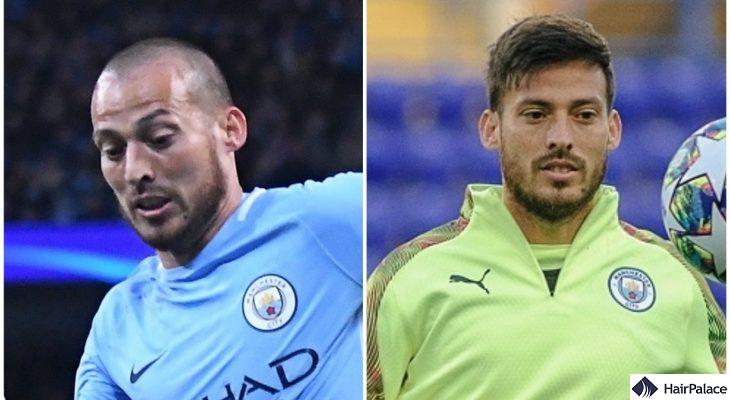 David Silva is recognised as one of best football players in the Premier League's history. Since 2003, he's played for Valencia, Manchester City, Real Sociedad, and Spain's national team — all to massive acclaim.
But Silva has made the news for more than just his incredible skills on the pitch: rumours persist that he has undergone a hair transplant.
Are these rumours true? And if so, what kind of transplant would David Silva have had?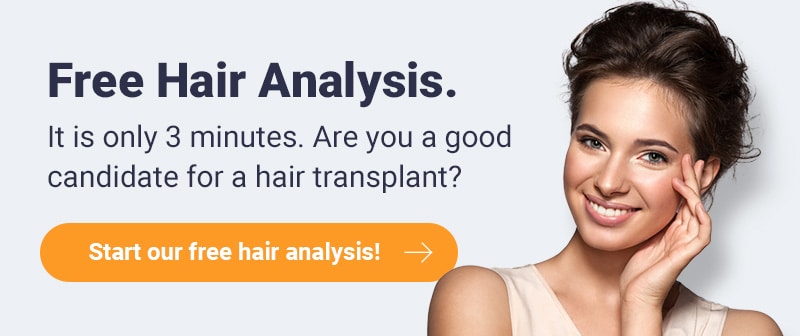 David Silva's journey to hair restoration treatment
In his younger days, Silva was photographed wearing his thick hair in both a short and longer style.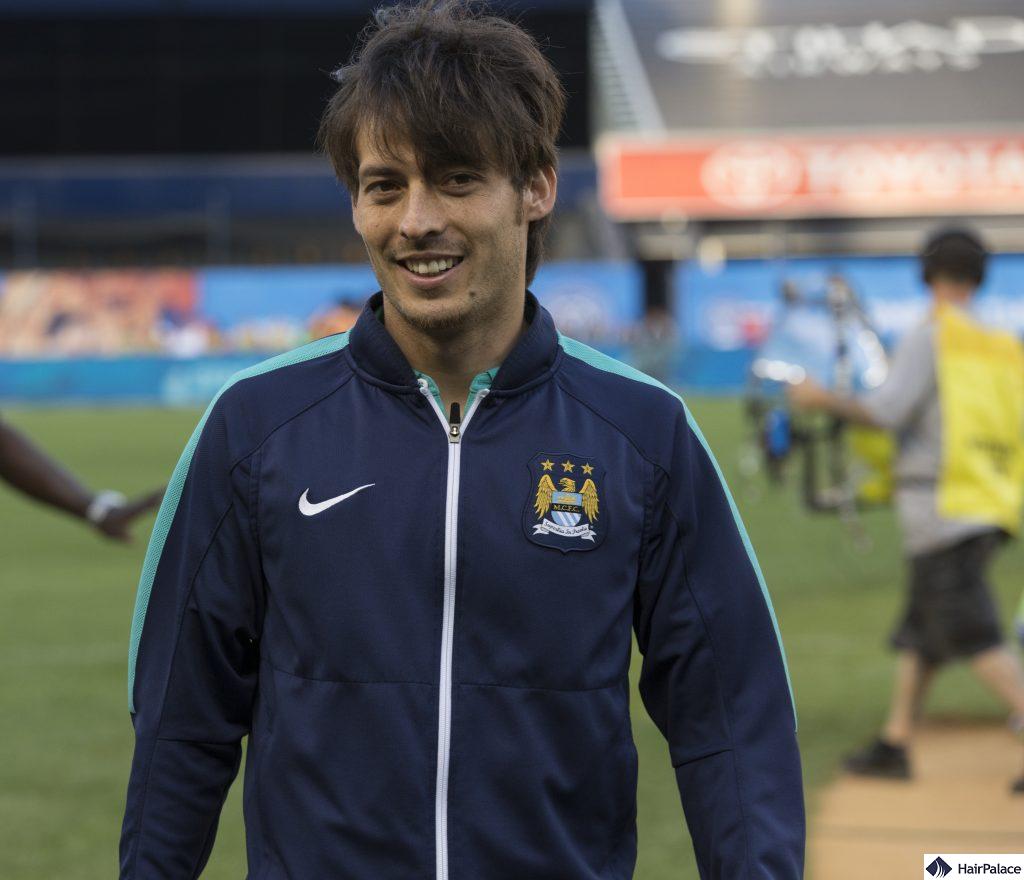 But over time, Silva continued to cut his hair shorter and shorter — until he was photographed with a full buzz cut in summer 2017.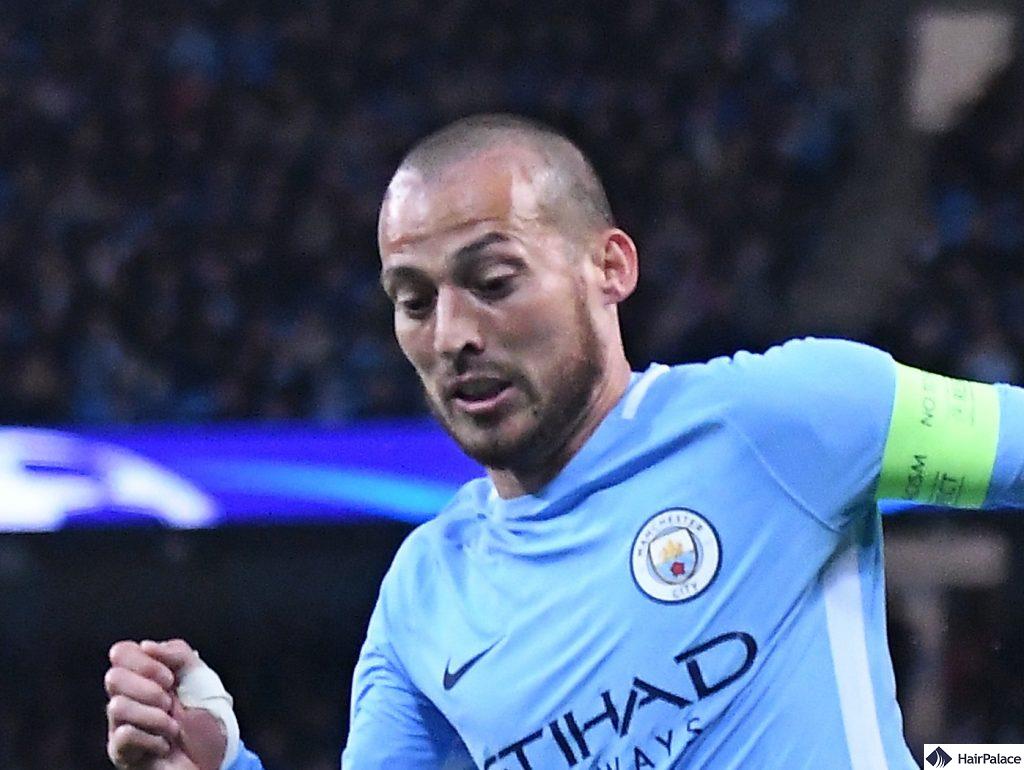 It's clear that Silva's hair had receded dramatically, leaving him with the common "widow's peak" hairline. It's likely that he'd worn his hair in a longer style to keep the extent of his baldness secret for some time.
Silva's look was transformed entirely after he shaved his head, with many fans comparing him to Manchester City manager Pep Guardiola. This cut was likely in preparation for his hair transplant, though it's not essential: just one or more donor areas will need to be trimmed back in most cases.
Soon after this drastic change, David Silva was photographed sporting unmistakable evidence of a hair transplant. In the image below, you can see that his hairline has been expanded: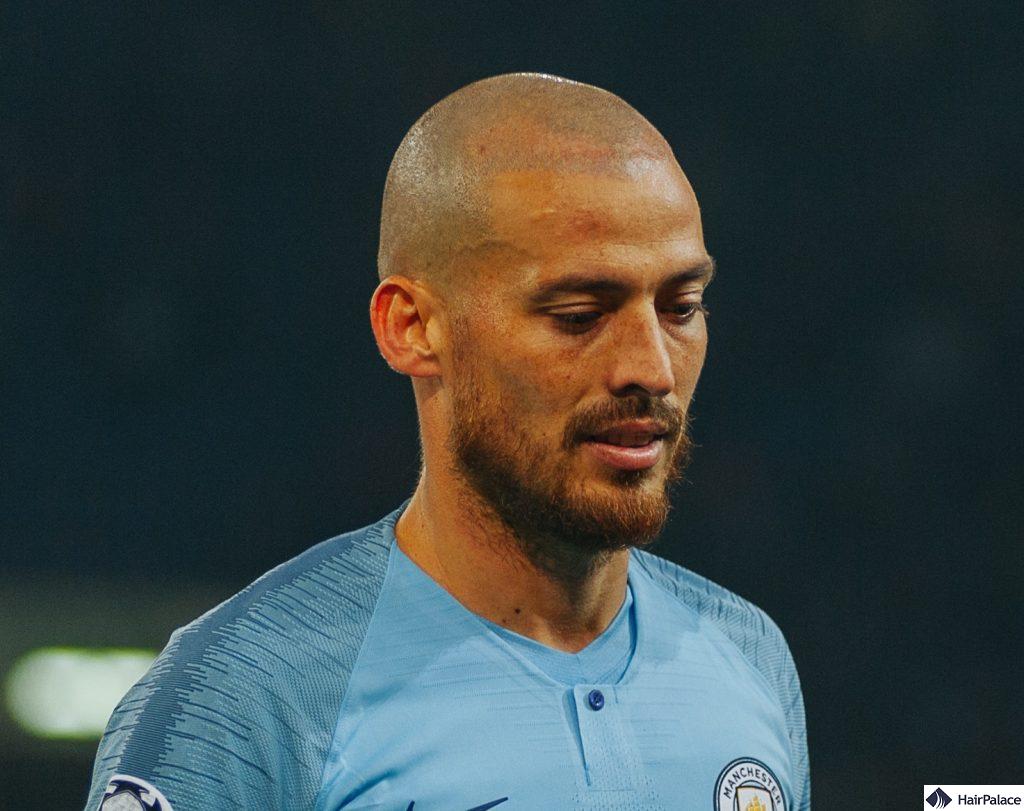 David Silva hair treatment rumours became rife at the close of 2018 and start of 2019, as his hair appeared to be thicker than ever.
Some fans questioned whether he'd tried finasteride or minoxidil, but it's clear that he underwent a hair transplant. You can see the new growth forming around his natural hairline: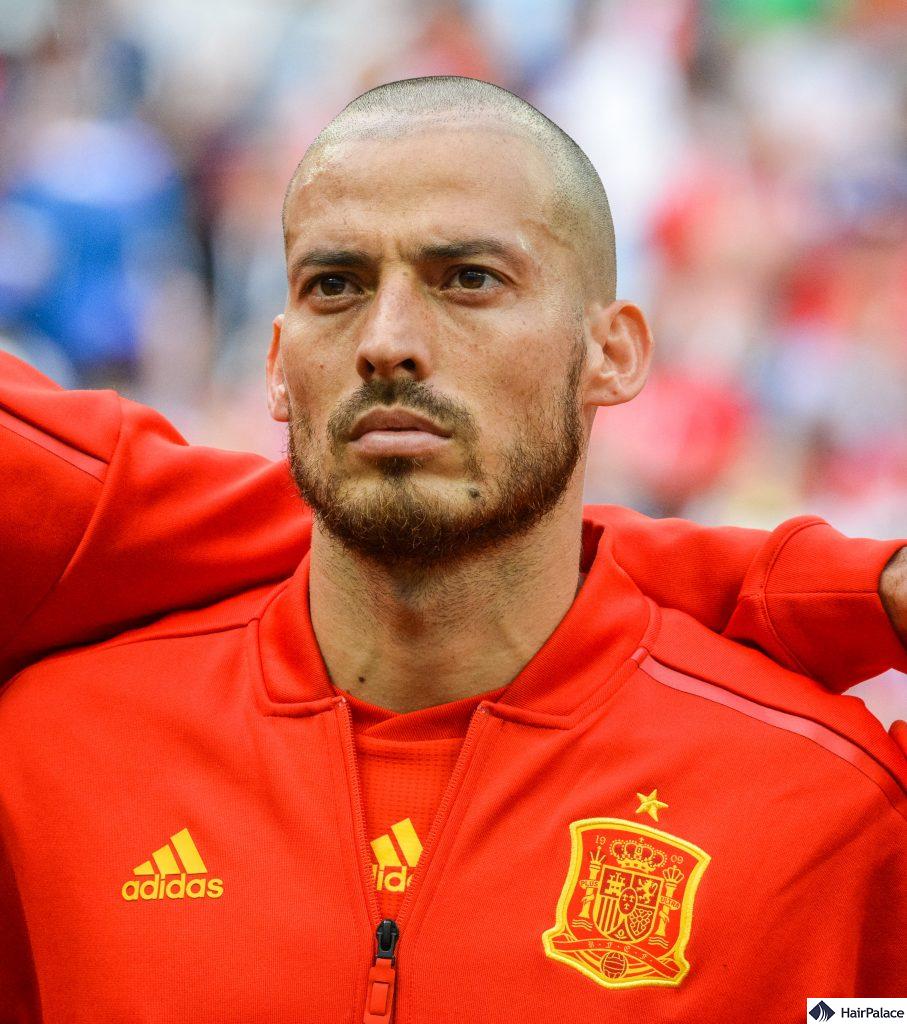 So, yes, the rumours appear to be true!
It seems that David Silva did undergo a hair transplant. And the stunning results are a testament to the power of today's cutting-edge treatments.
Silva is just one of several footballers to undergo a hair transplant with outstanding results.
Antonio Conte, the legendary Italian player and manager, is believed to have had three treatments. Wayne Rooney has also undergone multiple, due to his male pattern baldness. And star player Cristiano Ronaldo sported a fantastic head of hair following his transplant.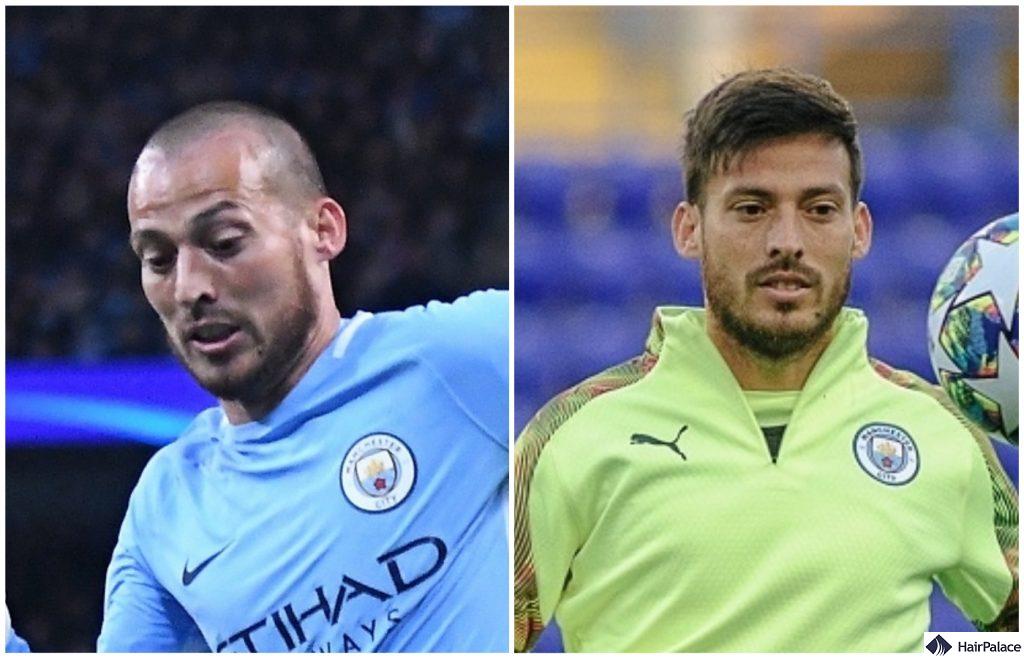 What kind of hair treatment did David Silva have?
It's highly likely that surgeons used the FUE (Follicular Unit Extraction) method for the David Silva hair restoration procedure.
This is a state-of-the-art technique in which healthy hair follicles are extracted from the back and sides of the head.
FUE is a minimally invasive procedure which has the power to achieve amazing results. The treatment is fairly simple when performed by experienced doctors utilising the latest technology.
Silva will have visited a surgeon to discuss his options and learn more about his potential results ahead of the treatment. This is an essential part of the hair restoration journey for any patient, even if you're a major footballer!
Why is it so important? Because consultations enable doctors to examine your hairline, scalp, and the overall condition of your hair before they can agree to provide you with a hair transplant.
It's crucial that the hair clinic you choose performs an early assessment during a consultation to determine whether the procedure is right for you or not. Otherwise, they could put you at risk and create hair restoration that, ultimately, leads to disappointing results.
Can I have a hair transplant like David Silva?
FUE hair transplants are much more affordable than they used to be, particularly if you choose a hair clinic offering treatments outside the UK.
However, you need to be careful: some unethical businesses in distant countries (e.g. Thailand) will perform hair transplants at unbelievably cheap rates. Their facilities may be outdated, their tools ineffective, their staff untrained, and their hygiene dangerously poor.
HairPalace, though, provides hair transplants in Budapest, Hungary. Our highly-competitive prices are due to Hungary's lower living expenses and, consequently, lower wages.
You'll still receive exceptional care in a clean, safe clinic, with the latest facilities and cutting-edge technology.
We'll invite you for an online consultation to assess your hair. Sadly, not every single patient will be a suitable candidate for an FUE procedure. This may be due to poor health or a lack of healthy hair follicles on the back or sides of the head.
However, the vast majority of people who contact HairPalace are suitable candidates and can undergo our innovative FUE2 Safe System hair transplants safely.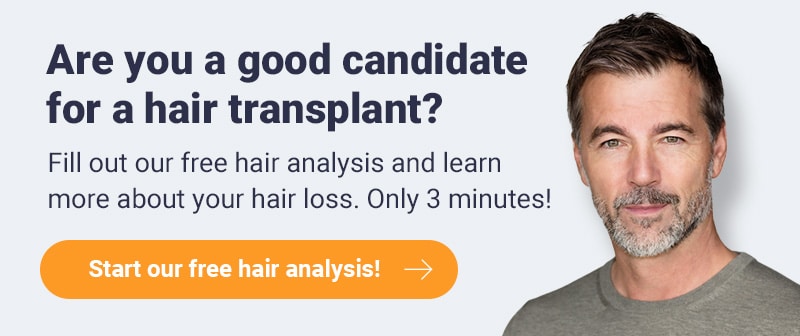 What alternatives are available?
The main alternative to FUE hair transplants is FUT (Follicular Unit Transplantation).
However, this is an invasive form of surgery: a strip of flesh is removed from the back of the head, leaving a visible scar. This strip is cut into tiny pieces to separate the follicles, and implanted into the thinning or bald area on the scalp.
The scarring that remains after FUT may restrict your styling options in the future, if you wanted to hide the scar. You would need to wear your hair longer than you might choose to otherwise.
Discover other celebrity hair transplants!
Did you know that David Silva is not the only one who went through a hair restoration procedure? Check out more amazing celebrity hair transplant stories!
FAQ
Who is David Silva?
David Silva is a celebrated footballer from Arguineguin, Spain. He has played for Manchester City, Valencia, and Real Sociedad.
When did he cut off his hair?
David Silva cut his hair off in summer 2017, after previously wearing it in a longer style.
Did he have a hair transplant?
David Silva was photographed with a lowered hairline a short period after shaving his head. By the end of 2018/early 2019, his hair was thicker than before and his hairline was far lower.