Bad Hair Transplant in Turkey? Why Did it Go Wrong?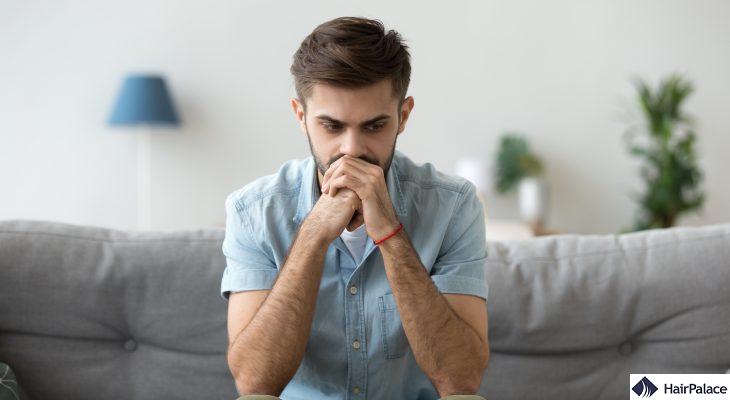 Turkey has become known as one of the world's most popular destinations for men undergoing hair transplant surgery, but why?
One of the main factors driving the surge in transplant-tourism is price. Turkey's hair restoration procedures can cost between £500 – £1,5000, a far cry from the rates commanded by UK clinics.
It's easy to see why British men looking for a hair transplant would flock to Turkey. We all want to get the best deal we can, and there's no denying the appeal of a bargain — even for something so delicate as a hair restoration treatment.
However, you have to take care when considering your options. While flying to Turkey for a cheap hair transplant might seem like a no-brainer, you could be setting yourself up for severe disappointment.
The Problem of Regulation
Hair transplants are a form of surgery like any other, though it's far less invasive and traumatic on the body than most.
You'll be given a local anaesthetic and be awake during the procedure, with no pain or even mild discomfort to worry about. A qualified, experienced doctor should perform the surgery, transplanting hairs from your scalp's donor area to the target zones with great care.
In the hands of a trustworthy professional, hair restoration procedures have the power to transform your hairline and achieve fuller, healthier growth. But there have been cases of Turkish clinics trusting a nurse or technician to perform the surgery instead of a qualified, experienced doctor.
An article by Quartz shed light on the problem of some clinics in Turkey flouting regulations in their desire to accommodate more clients. Patients may receive a consultation from a doctor and be under the impression they'll handle the transplant, only to find that's not the case.
Obviously, many men travelling to Turkey for their hair transplant may not realise a nurse or technician lacks the necessary credentials to treat them. But this opens the door to various problems, such as a lack of awareness about proper hygiene, effective handling of follicles and more.
As a result, your hair transplant may not provide enough coverage of the scalp, or the follicles could be implanted in such a way that future growth appears unnatural. If proper hygiene rules aren't followed, patients could suffer infections requiring medical attention.
And while inspections from the Health Ministry do take place in Turkey, the Quartz article also reveals inspectors "are more than willing to take bribes in exchange for a warning that an official inspection is coming".
In a case like this, the clinic's staff would have an unfair (and unethical) advantage in preparing for said inspection, making their services appear more professional than they actually are.
It's worth bearing in mind that not every hair transplant clinic in Turkey will take such an irresponsible approach to its work, yet news stories like Quartz's show how certain businesses are willing to bend (or break) the rules to meet demand. And that's totally unacceptable.
The Benefits of Trusting an Ethical Clinic
A hair transplant is a big commitment for any man. If you've been affected by hair loss for a number of years (or even decades), the prospect of having surgery to restore your hairline can be incredibly daunting.
It's natural to feel somewhat nervous about the procedure itself, but you may even have concerns about the results. What if the new hairs don't match those already on your scalp? What if there aren't enough hairs and you still look as if you're thinning on top?
These are common worries, but a reputable team will make sure to put your mind at ease. HairPalace's experts have years of experience working with patients experiencing various extremes of hair loss. We provide you with an in-depth consultation to leave you completely reassured you're in the safest hands.
Our hair transplants are performed in Budapest, Hungary, with much more competitive rates than UK-based clinics (such as those on London's prestigious Harley Street) can offer. But unlike many of the cheap deals available in Turkey, HairPalace's affordable hair transplants don't mean a drop in quality.
Hungarian surgeons are subject to the same professional regulations as any other in EU countries, yet their salaries are a little bit lower than those in the UK, which is where the reduced costs come into play. There's no compromise on hygiene standards, facilities, tools or training — HairPalace's patients enjoy natural, permanent hair growth.
Our Hungarian specialists speak excellent English and can answer any questions you may have before, during or after your surgery. This is fundamental to ensure you feel comfortable and safe, which you may not if you choose a questionable clinic in Turkey.
The Best Technology for Outstanding Results
Another issue men traveling to Turkey have to consider is the techniques used during surgery.
Cheap clinics may rely on outdated or low-quality hair restoration methods, which can lead to less effective transplantation and visible scarring. This will limit your choice of hairstyles in the future, and contribute to less-natural results.
HairPalace's surgeons only use the FUE2 SafeSystem for every single procedure. This cutting-edge device is designed to provide the most reliable, effective hair transplant available today. The SafeScribe tool poses much less danger of damaging grafts during transplantation, allowing for 95 – 100 percent of implanted hairs to grow back successfully.
The SafeScribe's depth-blocking feature prevents your surgeon exceeding the optimal depth into the scalp, leading to a healing process 50 percent faster than with standard FUE (Follicular Unit Extraction) procedures. That's a fantastic advantage when you have responsibilities and a family to care for, minimising disruption to your routine.
The FUE2 SafeSystem leaves no visible scars either, granting you the freedom to choose any hairstyle you like.
Conclusion
While the low cost of hair transplants in Turkey may hold real appeal for anyone on a tight budget, you could be taking a big risk.
Undergoing hair restoration surgery with an underqualified, inexperienced technician or nurse may leave you disappointed (to say the least). It's always best to look into a clinic's reputation, studying testimonials and photographic evidence of previous patients' results.
HairPalace features video testimonials and pictures from numerous satisfied patients, providing you with complete peace of mind.
Want to know more about HairPalace's hair transplant packages? Get in touch for a free quote now!
HairPalace relies on scholarly sources, including peer-reviewed articles, as well as publications of medical associations and academic & research institutions. We follow strict sourcing guidelines and avoid tertiary references. Read our editorial policy for further information on how we keep our content up-to-date and accurate.