Why is Hungary the Ideal Choice?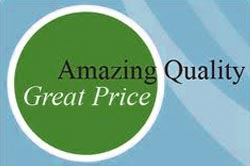 Great prices and top quality
The average salary in Hungary is about one fifth of the British, whereas medical university education is of the same quality – this is why Hungarian doctors are sought after throughout Europe. The salary difference makes it possible to offer much lower treatment prices compared to Britain.
Traditional health tourism destination
Hungary has been a popular destination of hair-tourism, but so far patients mainly arrived from Austria, Switzerland and Germany. With the apparition of low-cost airlines, patients are now coming from other, more distant countries, too. The Budapest-London flight takes only 2 hours.
Popular tourist destination
Hungary and especially Budapest offers plenty of beautiful sights and things to do for foreign tourists.
Western culture, outstanding hygiene
Budapest is a lively, western-style city, and our clinic complies with the most strict European Union regulations.  We use the latest techniques and equipments.
Contact us, and let us help you resolve your hair problems in 1 day!