Wayne Rooney Hair Transplant: Success or Failure?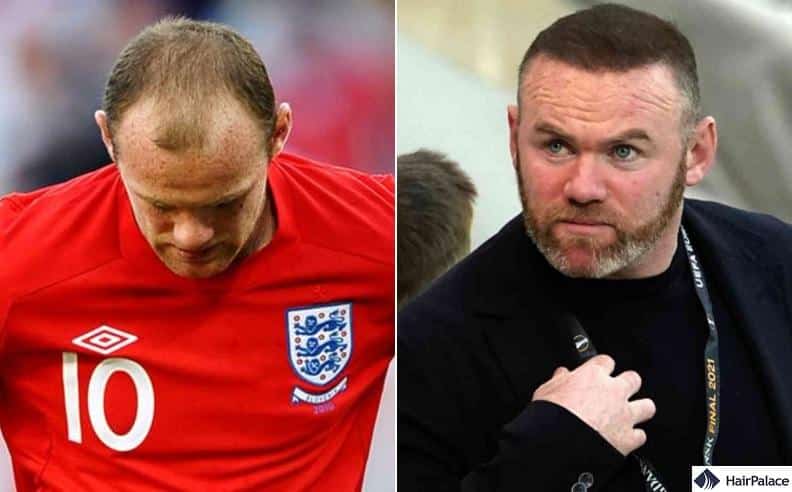 Wayne Rooney is one of the UK's most successful footballers. He started playing for Everton at just 16 years of age and made football history by becoming Manchester United's top goalscorer of all time 15 years later (ousting former record-holder Sir Bobby Charlton).
He served as the manager of Derby County up until June of 2022 when he sent in his resignation after finishing a troublesome season where the club suffered from financial issues and relegation.
However, Wayne Rooney has been known for more than just his talents on the pitch. His marriage to Coleen Rooney, a celebrity in her own right, has made headlines on many occasions.
And so has his battle against hair loss.
But what's the truth at the heart of the Wayne Rooney hair transplant surgery rumours? Did he really undergo surgery, and if so, was it a success or failure?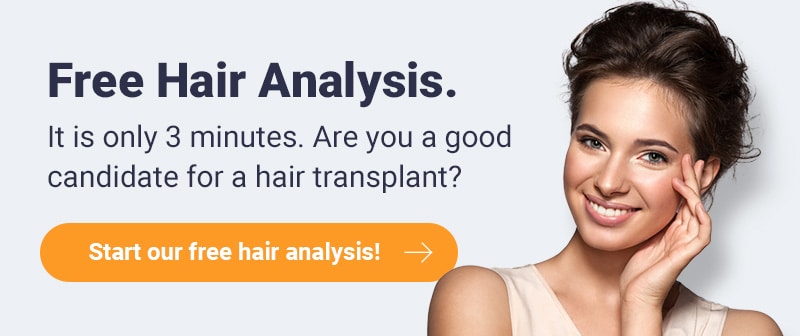 When did Wayne Rooney's hair loss start?
Wayne Rooney noticed his hair loss in his teens, and his hair at the front had receded by his late teenage years. Experiencing hair loss at such a young age can be a traumatic experience for many young men, particularly those who feel it's one of their best or most distinctive features.
Photographs from the World Cup 2010 (see below) show Rooney's hairline had receded significantly by the time he was only 25.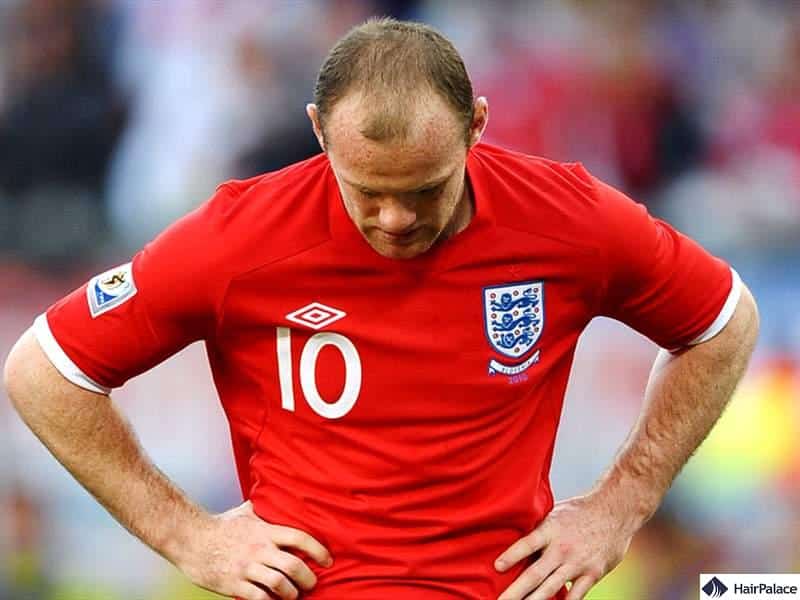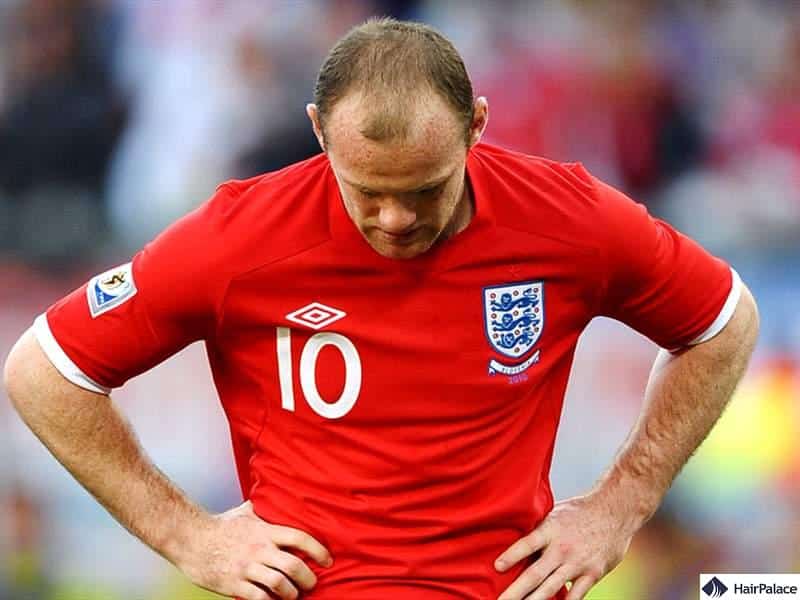 Football fans ridiculed Rooney as soon as he started losing hair, which likely gave further motivation for the star to have hair transplantation.
It's likely that Rooney's male pattern baldness is hereditary. This condition affects most men, in some form, by the time they reach their 60s.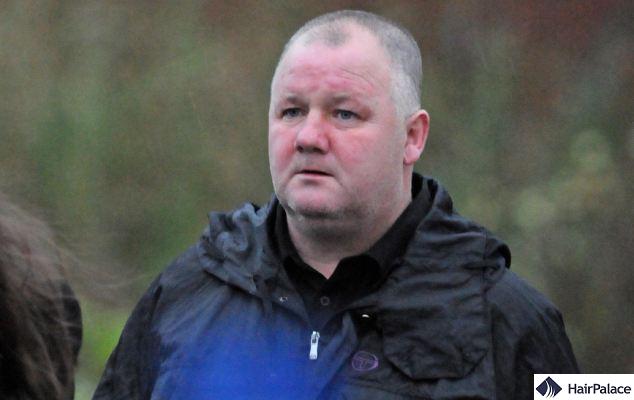 If we take a look at Thomas Wayne Rooney, we can clearly see that androgenic alopecia runs in the family. Wayne Rooney's receding hairline is most likely genetic.
Did Wayne Rooney have a hair transplant surgery?
The first Wayne Rooney hair transplant surgery news broke in the summer of 2011 — and unlike with other famous hair transplant recipients, the rumour was confirmed by the man himself.


A couple of weeks after the 2011 Champions League final, Rooney published a tweet that would change the way we approach hair transplant procedures forever. "Just to confirm to all my followers I have had a hair transplant. I was going bald at 25, why not? I'm delighted with the result."
His wife, Coleen, also confirmed that it was Rooney's decision to undergo his first hair transplant surgery, without her prompting him to.
His teammates had teased Rooney about his receding hairline on social media. While this was likely intended as harmless banter between friends, jokes and ridicule can make people's experience of hair loss more difficult to cope with.
However, Rooney appeared happy with the results of his hair transplantation, and his openness may have helped inspire other men who suffer from hair loss.
He released images of himself soon after the transplant: the photograph below shows that Rooney's transplanted hair expanded his hairline significantly.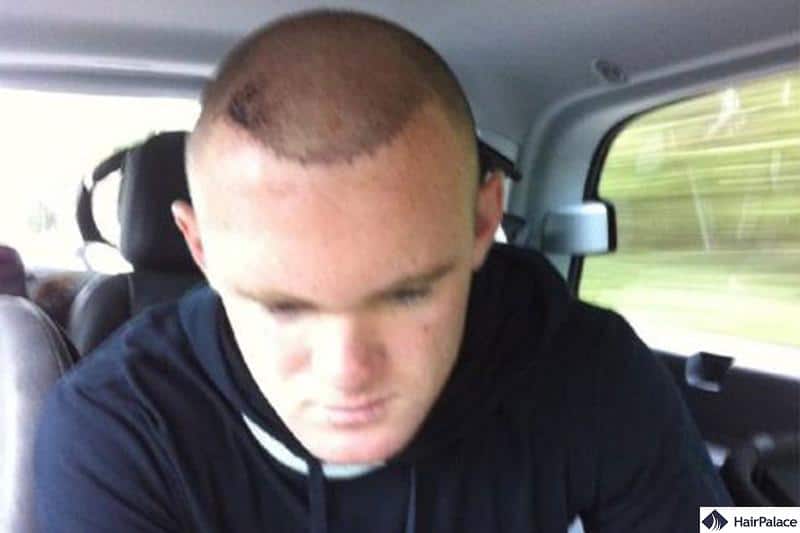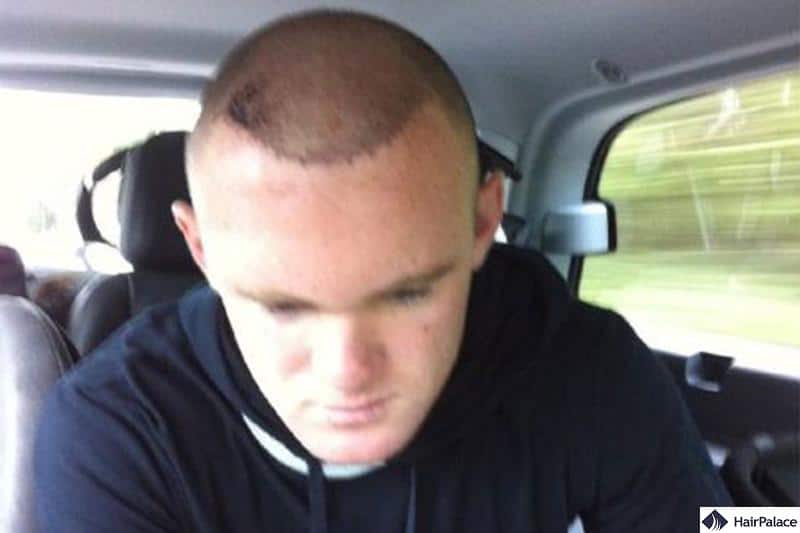 What kind of hair transplant procedure did Wayne Rooney have?
Wayne Rooney underwent a hair transplant in England at a clinic on London's famous Harley Street — known for high-end establishments offering private medical and surgical treatments.
He returned to the clinic in 2013 to have another treatment to implant more hairs.
Rooney appears to have opted for an FUE (Follicular Unit Extraction) hair transplant. This is one of two techniques available, alongside FUT (Follicular Unit Transplantation).
What is an FUE hair transplant?
FUE is the better treatment, for a number of reasons. Primarily, it's minimally invasive, doesn't cause scarring, and requires a shorter recovery period.
During FUE procedures, a surgeon will extract healthy hair follicles from the donor area (usually the back and sides of the head) in a staggered pattern. These are then implanted into the thinning/bald areas of the crown.
What is a FUT hair transplant?
FUT treatments, though, involve removing a strip of flesh from the donor site. Follicles are harvested by cutting this sample into tiny pieces, rather than taking them from different parts of the head. They will then be implanted into incisions created across the balding region(s) of the scalp.
The invasive nature of FUT surgery leaves visible scars on the back of the head. And that limits the freedom patients have to choose their hairstyle in the future if they want to keep their treatment discreet.
How much did the Wayne Rooney hair transplant cost?
It's unclear how much Wayne Rooney paid for his first hair transplant in 2011, or his second one in 2013.
However, the average cost of a procedure in the UK, involving 3000 hair grafts, is more than £9000. But an exclusive Harley Street hair clinic may have charged substantially more than this.
Are hair transplants this expensive everywhere?
Fortunately, if you're experiencing hair loss, you can undergo an FUE procedure at a much lower rate.
No, HairPalace's hair experts offer cutting-edge hair transplants at our Budapest clinic for just £1390 to £2190 — a huge saving (up to 70%) on UK prices!
We use the innovative FUE2 Safe System to provide the most effective, natural results. Following your free consultation with our team, we'll create a tailored treatment plan with a highly-competitive rate based on your unique hair restoration requirements.
Was Wayne Rooney's hair transplant a success or failure?
Rooney's 2011 hair transplant appeared to restore his hair growth — but he had to undergo a second hair transplant in 2013.
His hair loss had, sadly, continued, but the follow-up procedure left him with thicker hair once more.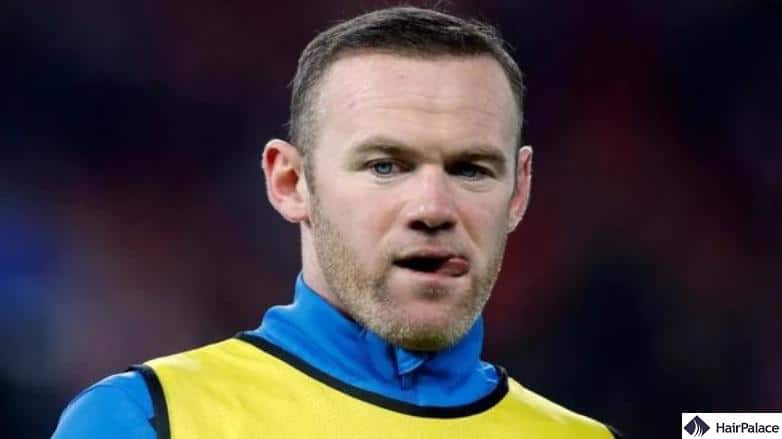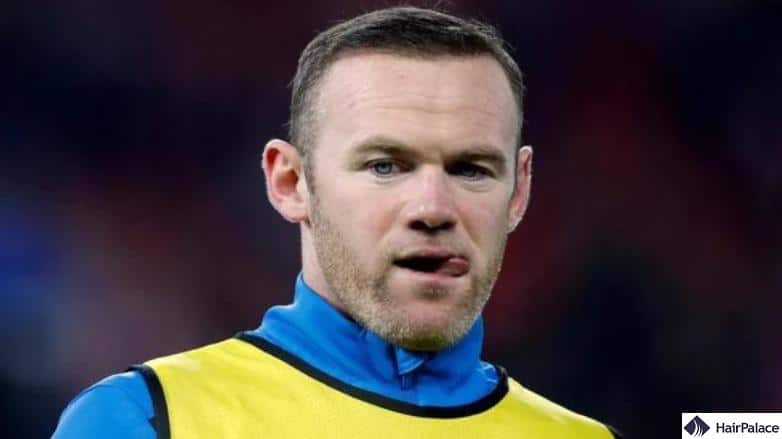 However, photographs captured in 2020 (see below) again showed Rooney with thinning hair even after having a second procedure. As such, rumours abound that a third hair transplant was on the horizon, though it's unclear if he will commit to the procedure again.
While male pattern baldness cannot cause transplanted hairs to fall out, the rest may continue to shed. In Rooney's case, we can see that the previous implants stayed in place: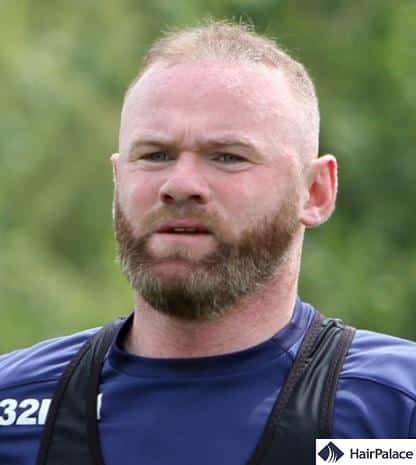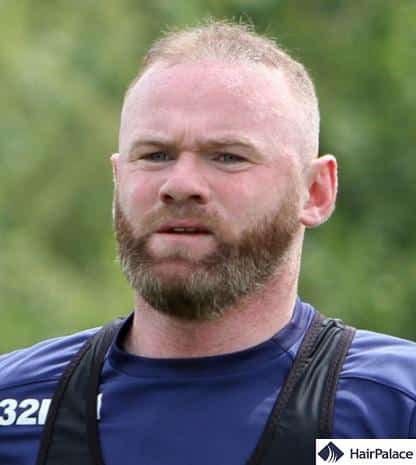 The most recent pictures (seen below) would suggest that the ex-Manchester United star most likely had a third transplant. Although, unlike his first two procedures he remained tight-lipped about receiving any further treatment.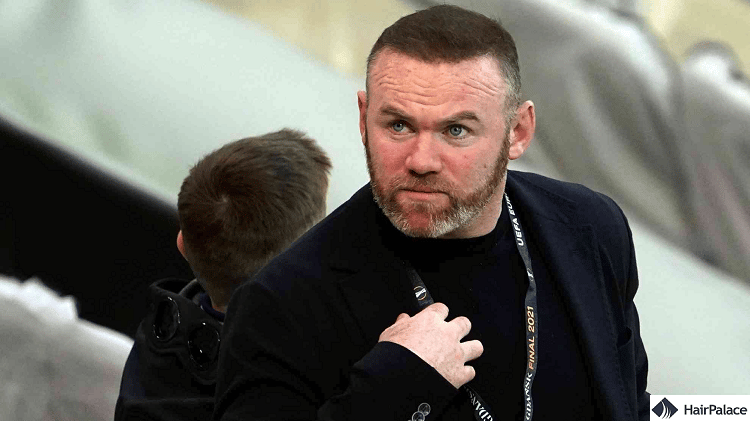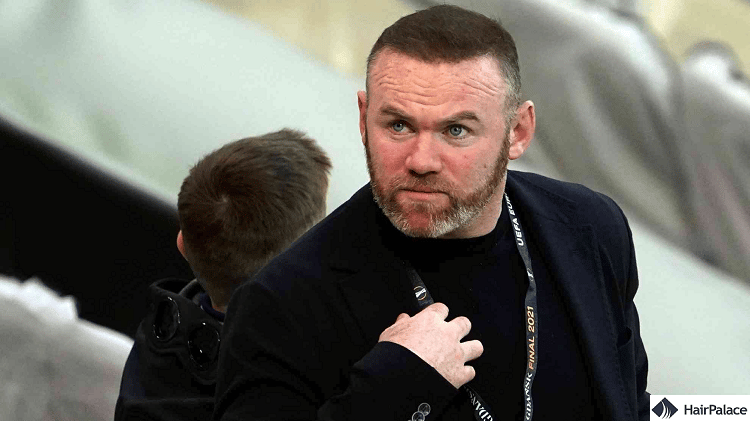 At HairPalace, our surgeon will assess your hair density, hair loss, and scalp to determine if you're a suitable candidate for our state-of-the-art FUE hair transplants. And we guarantee that if less than 80% of implanted hairs grow out, we'll re-implant the missing ones for free!
If the Wayne Rooney hair transplant story inspires you to try a procedure for yourself, schedule a free consultation with one of our specialists now!
Other celebrities who underwent hair transplantation
Wayne Rooney was not the only celebrity to get a new hairline through hair transplantation. Check out more stories: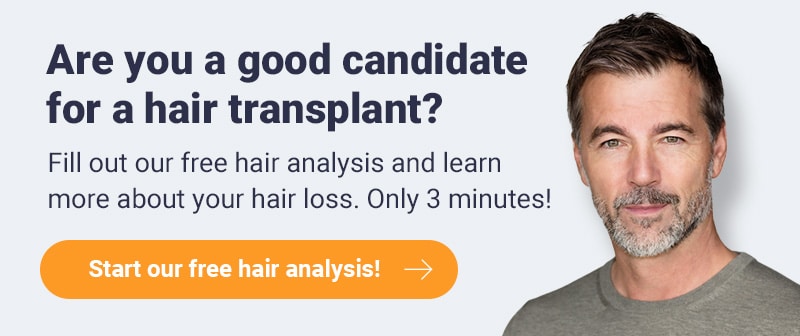 FAQ
Did Wayne Rooney confirm that he had hair transplantation?
Wayne Rooney confirmed he had hair transplantation in a Twitter post. He also shared images of his expanded hairline soon after.
How much did his hair transplant cost?
It's unclear how much Wayne Rooney has spent on hair transplants, but the media estimates the costs to be around £30,000. 
How much is Wayne Rooney worth?
The former Manchester United footballer is estimated to be worth between £100 million to £120 million.
HairPalace relies on scholarly sources, including peer-reviewed articles, as well as publications of medical associations and academic & research institutions. We follow strict sourcing guidelines and avoid tertiary references. Read our editorial policy for further information on how we keep our content up-to-date and accurate.