Remarkable Hair In One Day: How To Do That?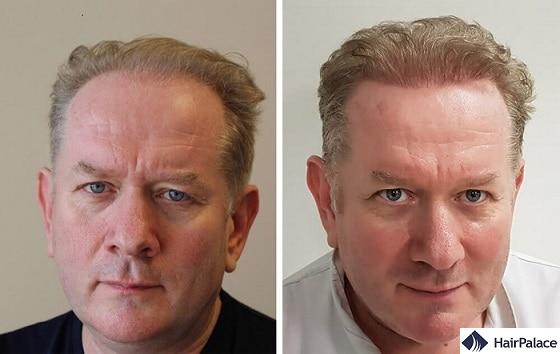 Regis contacted us as he was visiting Budapest, and he stopped by our clinic to have an assessment and consultation on the 9th of January 2017.
The free assessments are carried out by one of our surgeons. The 20-30 minute long appointment provides opportunity for the patient to discuss his expectations and concerns with a specialist, and for the doctor to detail the procedure step by step.

After thoroughly examining the hair and scalp the surgeon establishes a treatment plan fitting the patient's unique needs.
The expertise of our team and our excellent facilities promptly convinced Regis – he accepted the recommended treatment plan straight away and booked a date for his surgery for March.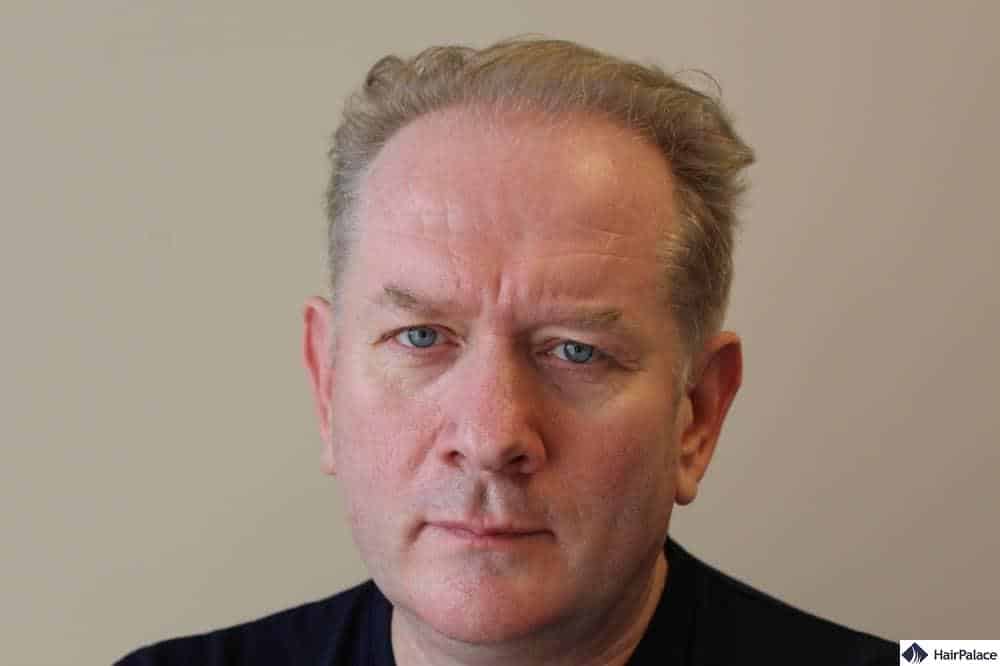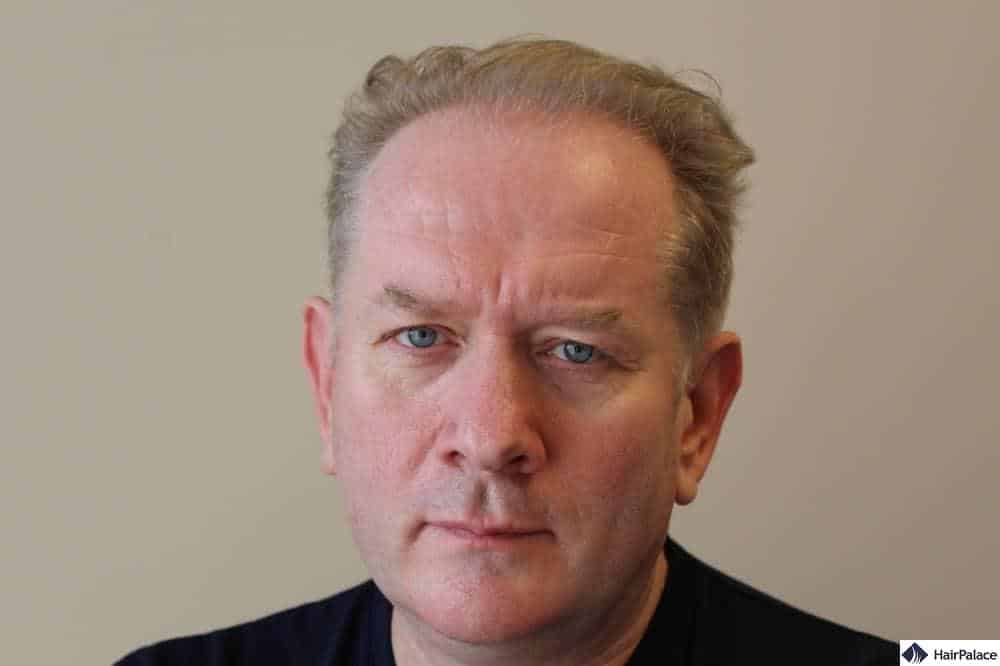 Regis had his surgery on the 22nd of March 2017, when he received 4000 hairs with the FUE2 SafeSystem technique to correct the hairline and to increase the density in the frontal zone.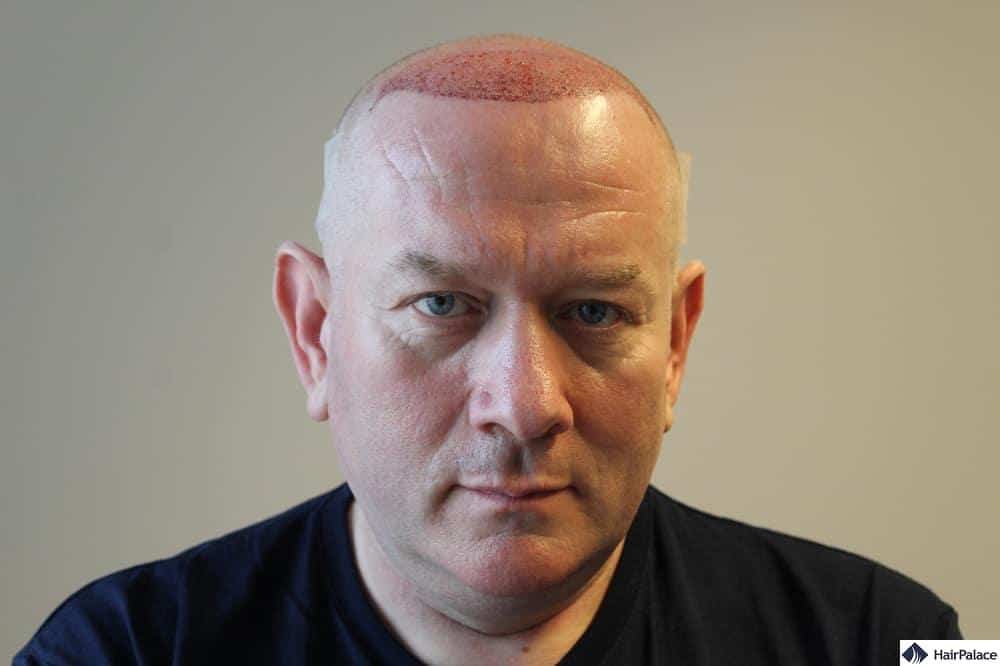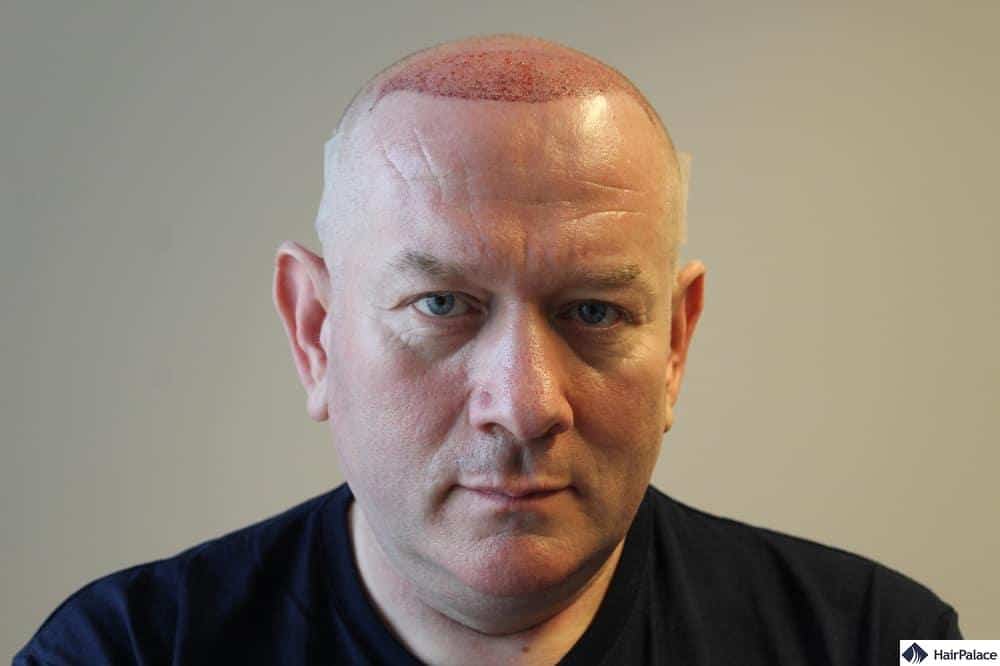 After the surgery some redness and swelling are natural, but it is important to leave the head uncovered.
It is not allowed to touch or wash the scalp for a week – as a result on the 1st check-up photos some scabs are still visible: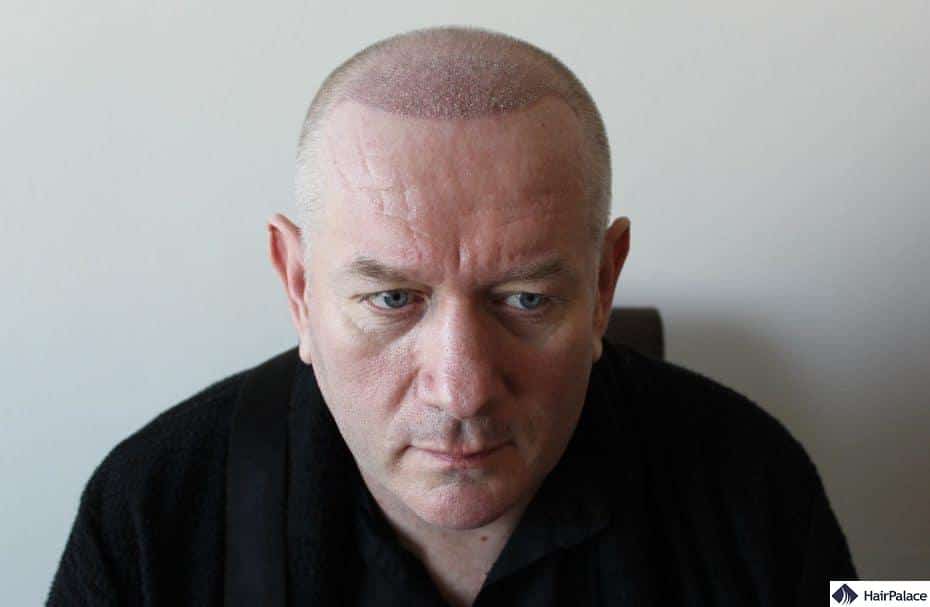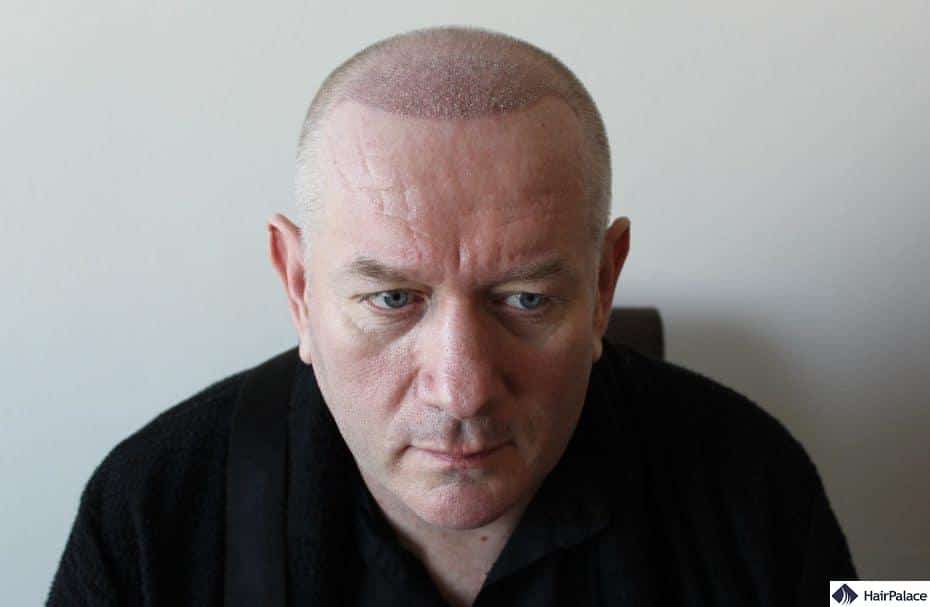 The initial signs of the surgery disappear gradually; it usually takes 7-10 days, but the sensitivity of the scalp affects how long this process takes.
The implanted hairs fall out between the 4th and the 12th post-op weeks, for the replacement restarts their natural life cycle.
At the 3rd check-up, 3 months after the surgery the density of the recipient area is almost the same as before the procedure: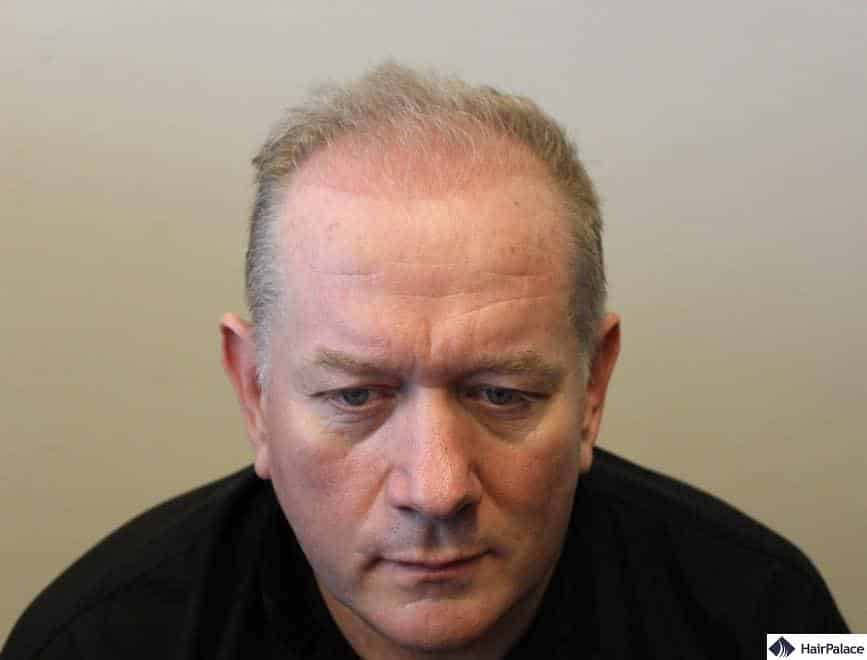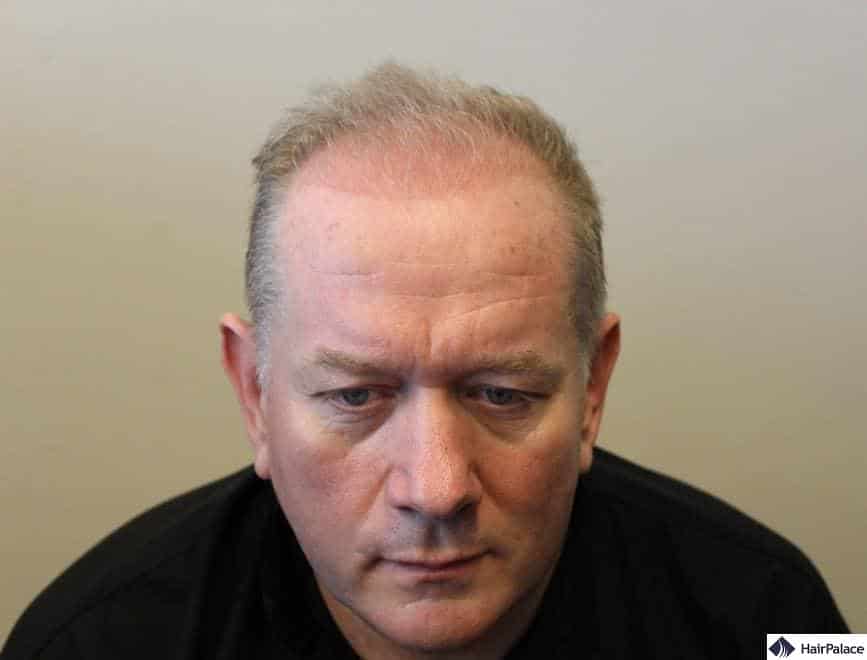 Around 4 months after the procedure, the new hairs start to grow out and the density improves gradually.
Six months after the surgery typically 50-60% of the hairs are visible – even with this amount a significant difference is achieved compared to the pre-op condition: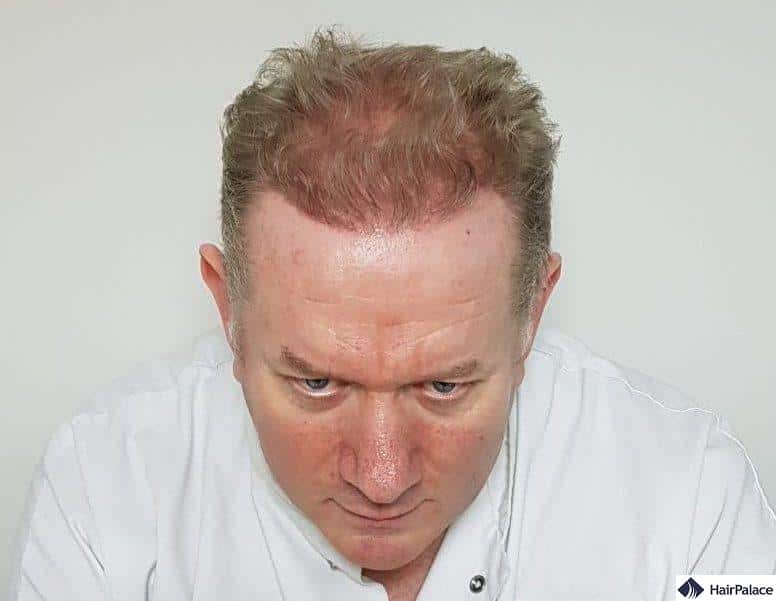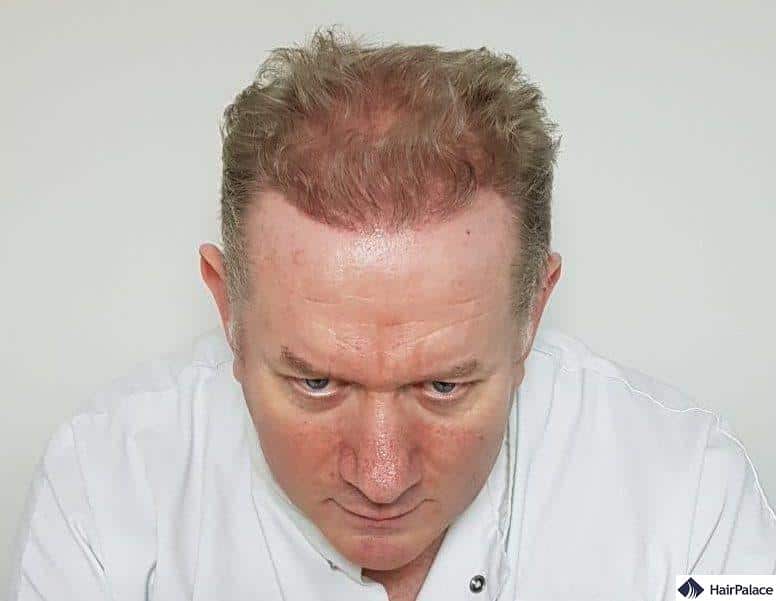 The new hairs continue to grow out until 12-18 months after the surgery; with the proper aftercare, the FUE2 SafeSystem method offers a whopping success rate of 90-95%.
At the final check-up, 1 year after the surgery, we saw Regis smiling, with a dense and natural hairline: