James Nesbitt Hair Transplant: How It Helped His Career
James Nesbitt is a seasoned star of television and film. In the UK, he's best known for his work on series like Cold Feet, Murphy's Law, Bloody Sunday, and Lucky Man, while film fans around the world recognize him from The Hobbit trilogy.
Winning the role of Bofur in Peter Jackson's adaptation of J.R.R. Tolkien's classic The Hobbit was one of the biggest breakthroughs in Nesbitt's career, bringing him to a wider audience than ever.
Despite his fame and accolades, though, James Nesbitt credits something else for his success: hair transplant surgery.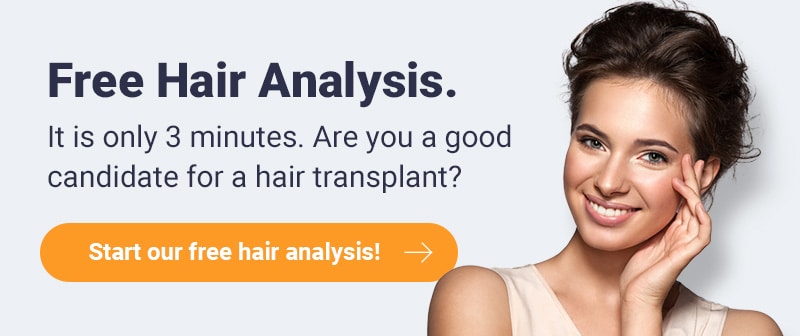 When did James Nesbitt's hair loss become apparent?
James Nesbitt's hair loss is due to androgenetic alopecia, also known as male pattern baldness. This genetic condition affects both men and women. The actor started off with beautiful curls.
However, as time passed his hair loss became more and more apparent as his hairline kept moving further back. This led to a significant increase in the size of his forehead. His hair loss seemed to have reached a boiling point in his early 30s.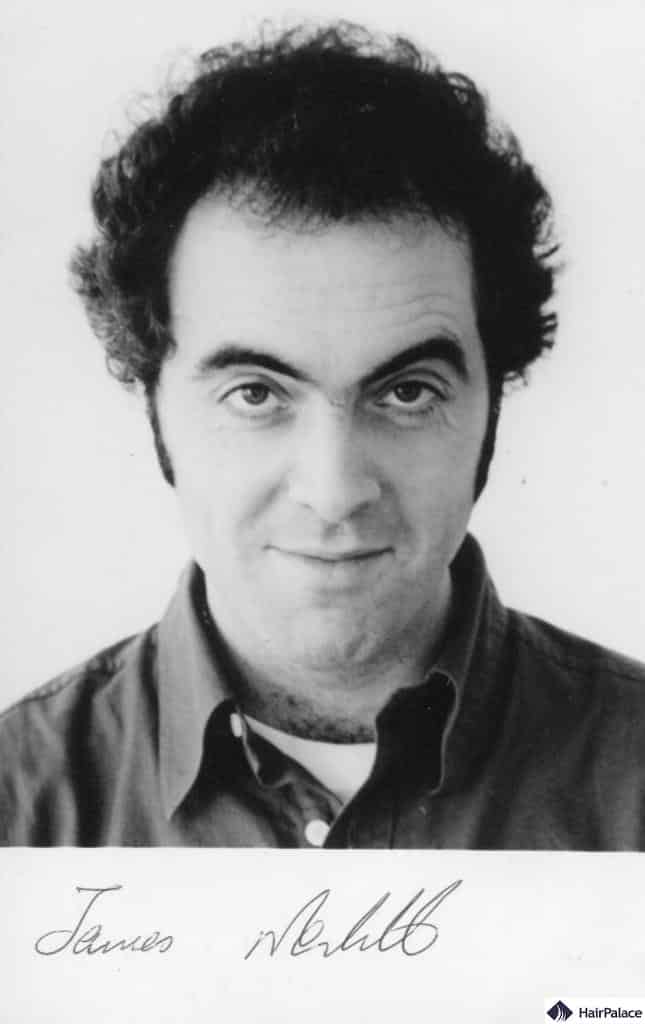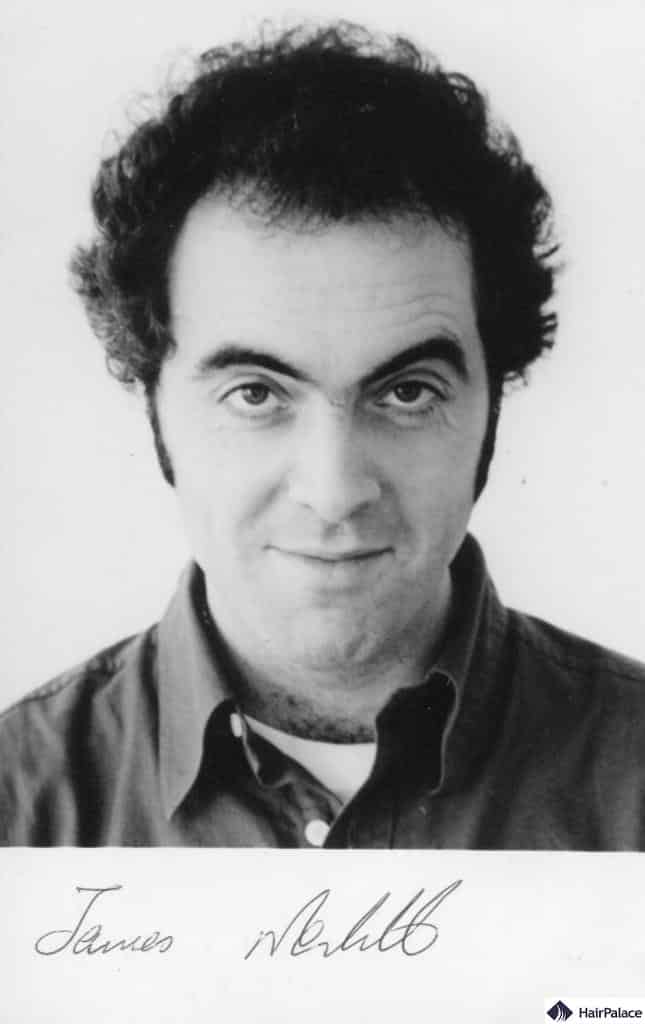 The actor recalls the experience saying, "a young man in his 20s with a head of thick curly hair, waking up over a period of time to find hairs appearing on pillows, more and more hairs…" He was also worried about the impact his hair loss would have on him career-wise as he said, "I felt it could affect my career."
In Murphy's Law, you can see the actor with short trimmed hair where he appears to be on the Norwood Scale 4, his crown is thinning and his hairline has receded significantly. His condition was there for the whole world to see since he was a public figure at that time.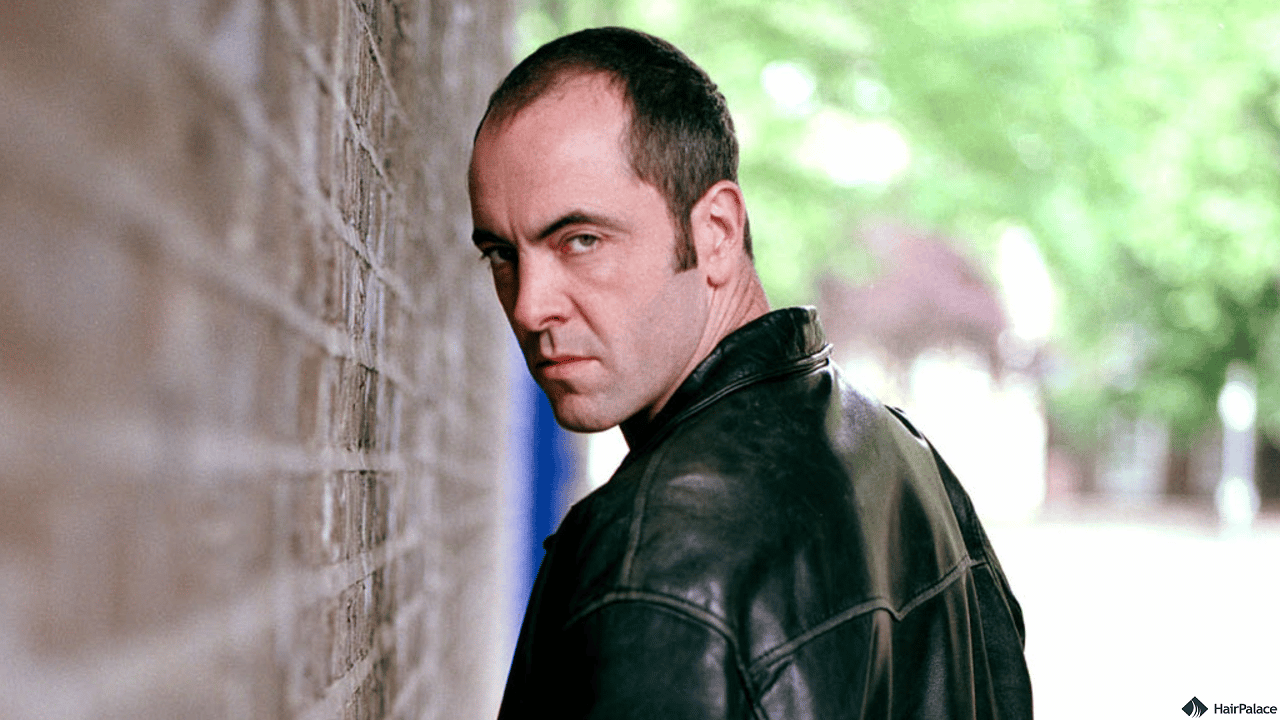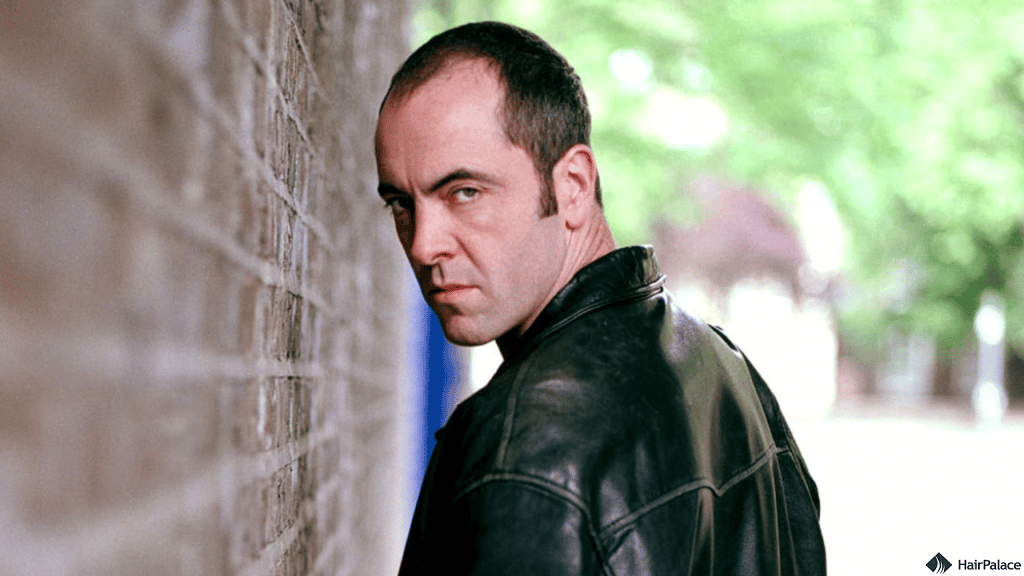 Choosing hair transplant surgery as a hair loss solution
Search for images of actor James Nesbitt, and you're sure to see many older pictures of him sporting a receding hairline.
This is a common problem affecting millions of men around the world, and it's a bigger issue for some than for others. Many see it as a natural part of growing older and accept it, while countless more struggle to do the same.
Nesbitt is certainly not alone in undertaking a hair transplant — hair restoration treatment has become increasingly popular in recent years, particularly with ongoing advances in technology. Doctors now have access to incredible tools and techniques, empowering them with the means to restore patients' hair growth with high success rates.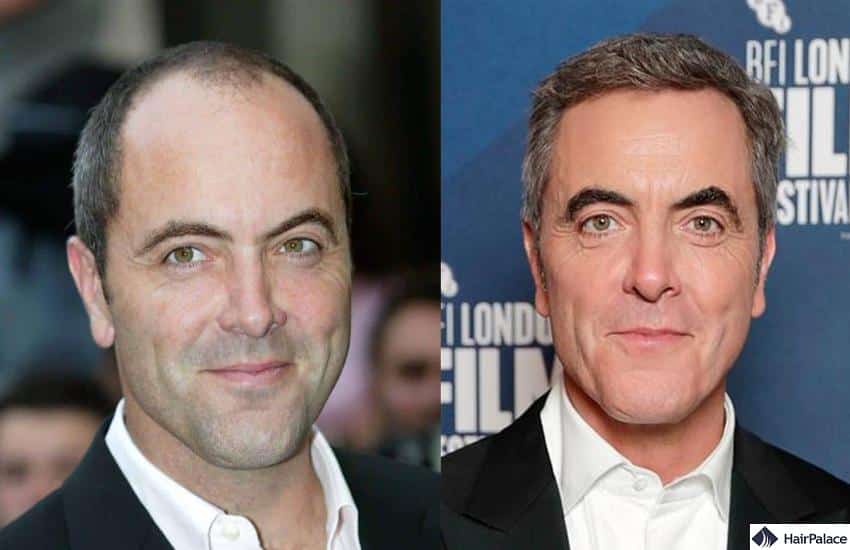 Nesbitt has actually opted for multiple procedures to cover up his thinning areas, and the results are clear to see. His hair is much thicker, more youthful, and flattering to his features since his surgery, and may have made him a more appealing lead for producers, directors, and casting agents.
'In terms of the range of leading roles I've had since then it's probably helped,' Nesbitt said of his procedure's life-changing impact on his career prospects.
James Nesbitt's hair transplant journey
James Nesbitt had several hair transplants, let's take a look at the complete timeline.
He had his first hair transplant in 2008
Nesbitt had his first hair transplant 15 years ago, according to a testimonial video recorded in 2022. This would suggest that he underwent his first procedure around 2008.
The first notable change could be spotted at the 2010 United for Unicef Gala held in Manchester United's Old Trafford stadium where the actor appeared with noticeably denser hair.
Although he didn't go into details regarding the type of procedure he had, it is likely that he opted for a follicular unit extraction (FUE) rather than follicular unit transplantation (FUT). The FUE method is a much less invasive procedure, that leaves no visible scarring whereas the FUT method leaves a large scar across the donor area. Thus it is safe to assume that he opted for an FUE treatment.
Second hair transplant by 2013
The first time he admitted he had two hair transplants was in a testimonial video that was released in 2013. He didn't specify exactly when his second surgery took place, but it's safe to assume that it was one or two years before the video was released.
He also shared that he's using minoxidil and finasteride in order to maintain the results. Both of which are approved by the FDA, although their effectiveness varies and both drugs cause several side effects. Nesbitt said he was "very pleased with the result" as the surgery restored his confidence.
He had his third, fourth, and fifth hair transplants by 2017
It seems that the results of his second hair transplant were short-lived, his alopecia was so severe that by 2017 he underwent three additional surgeries. In an interview with BBC Radio Times in the same year, he said "I've just had my last one."
The actor said that his hair transplants had a positive impact on his career prospects as well as other areas of his life.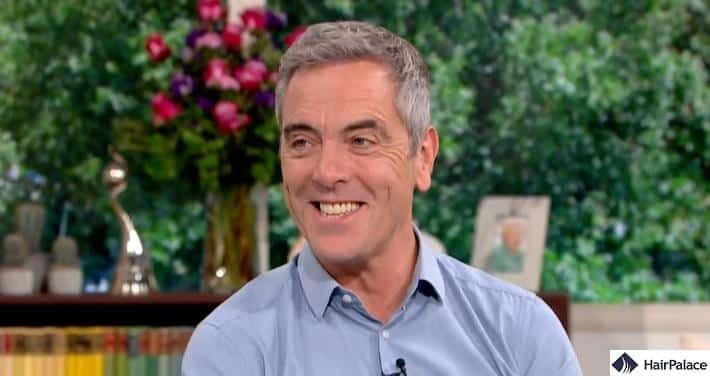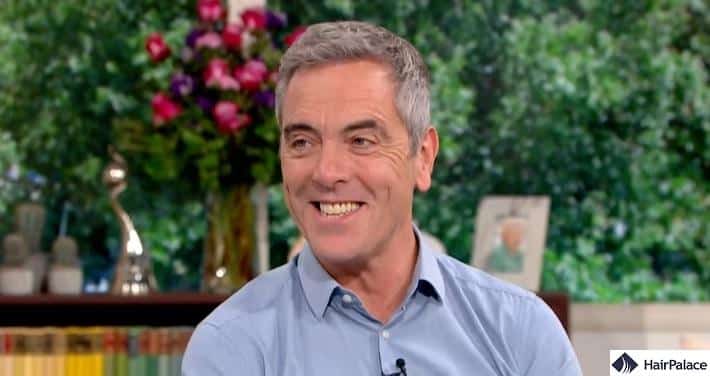 All together the Northern Irish star reportedly spent around £100 000 on his treatments in order to win the battle against his hair loss.
A possible sixth hair transplant?
The actor himself hasn't confirmed this, but sources close to the man said that he has been thinking about undergoing a sixth hair transplant. Nearly 50% of men experience hair loss in their 50s, thus the actor is going through a fairly typical process.
This could be the reason why he had so many hair transplants; as his hair loss pattern changed, he required additional procedures to maintain his full head of hair. However, more experienced surgeons take such cases into consideration and only take hair grafts from areas that are deemed safe.
Inspiring others to try hair transplant surgery
When celebrities like James Nesbitt open up about their personal experiences, such as coping with hair loss, they can help others going through the same (or similar) thing.
For example, a man who notices his hair starting to shed for the first time could become incredibly distressed at the prospect of impending baldness. He may worry about becoming less confident and more self-conscious. He might even feel as if a defining part of his look and personality is being stripped away.
But hearing or reading about Nesbitt's positive results can inspire them to take action and find a solution. A man might start looking into the practicalities of a hair transplant for themselves and discover it's the right option for them — and end up with a head of hair they genuinely love again.
Another benefit of Nesbitt and other celebrities choosing to be frank about their own experiences with hair loss and hair restoration surgery (such as Joey Fatone and Jack P. Shepherd) is normalizing it. Men may have felt judged for discussing their appearance and their hopes of changing it through surgery once upon a time, but it's much more accepted now.
But how is the surgery actually performed?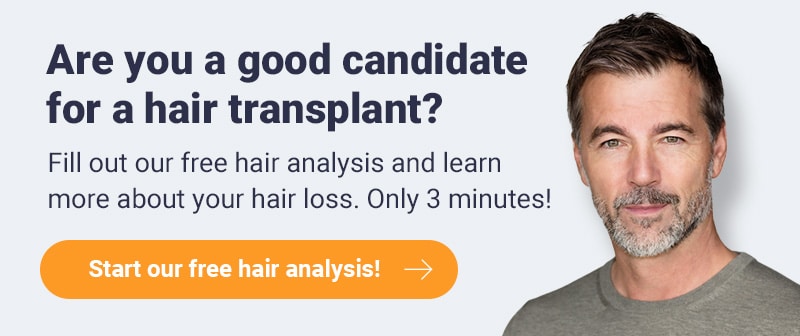 Making your hair transplant simple, safe and effective
Hair transplant surgery can sound daunting, but it's actually a much simpler process than you might imagine — especially when you choose the right clinic. HairPalace's expert team has helped many men across different age groups transform their hair through cutting-edge tools and techniques.
We make sure you have all the information and advice you need before making your decision, so you know exactly what to expect.
HairPalace's doctors use the FUE2 SafeSystem, an innovative device that removes healthy follicles from the scalp's donor area. These are prepared for implantation before being inserted into the target zones on the patient's head, providing the necessary coverage to achieve the ideal results.
Hair follicles are taken from the back and sides of the head, which are usually not affected by baldness (this is done carefully, though, to prevent too much thinning in areas of healthy growth). Once the recovery stage is complete and the growth cycle is in full flow, the transplanted hairs will have a natural appearance that matches the surrounding hair.
This is essential to ensure an authentic look and prevent others from knowing the individual has undergone the procedure (assuming, that is, they want to keep it discreet). The FUE2 SafeScribe is a safe, highly-efficient tool that achieves real, lasting results: we even guarantee at least 80% of your implanted hair will start growing within a single year of your surgery — if not, we will re-implant them for free (provided certain conditions are met).
Choosing to undergo a hair transplant is a big decision, but we're here to make the process as simple as possible.
Want to know more about our hair restoration surgery and prices? Just get in touch for your free quote now!
Other celebrity hair loss journeys
HairPalace relies on scholarly sources, including peer-reviewed articles, as well as publications of medical associations and academic & research institutions. We follow strict sourcing guidelines and avoid tertiary references. Read our editorial policy for further information on how we keep our content up-to-date and accurate.